In the dating world, guys, they say, are visual creatures. Meaning, they are greatly moved, attracted, and driven by what they see, especially when it involves the opposite sex.
Like magnets and metal, straight men are naturally drawn to women. When women now dress in some sexy or other inviting ways, the attraction is more than usual.
That said, are you looking to catch the attention of a new love interest or your boyfriend? or just newly putting yourself out there to attract the right guy for a potentially meaningful relationship, trust me, the right outfit can make the difference.
This article will help you with some tips on outfits that guys find most attractive. In the end, you should be able to pull off the right look to successfully attract the man of your dreams.
1. A Shirt and a pair of skinny jeans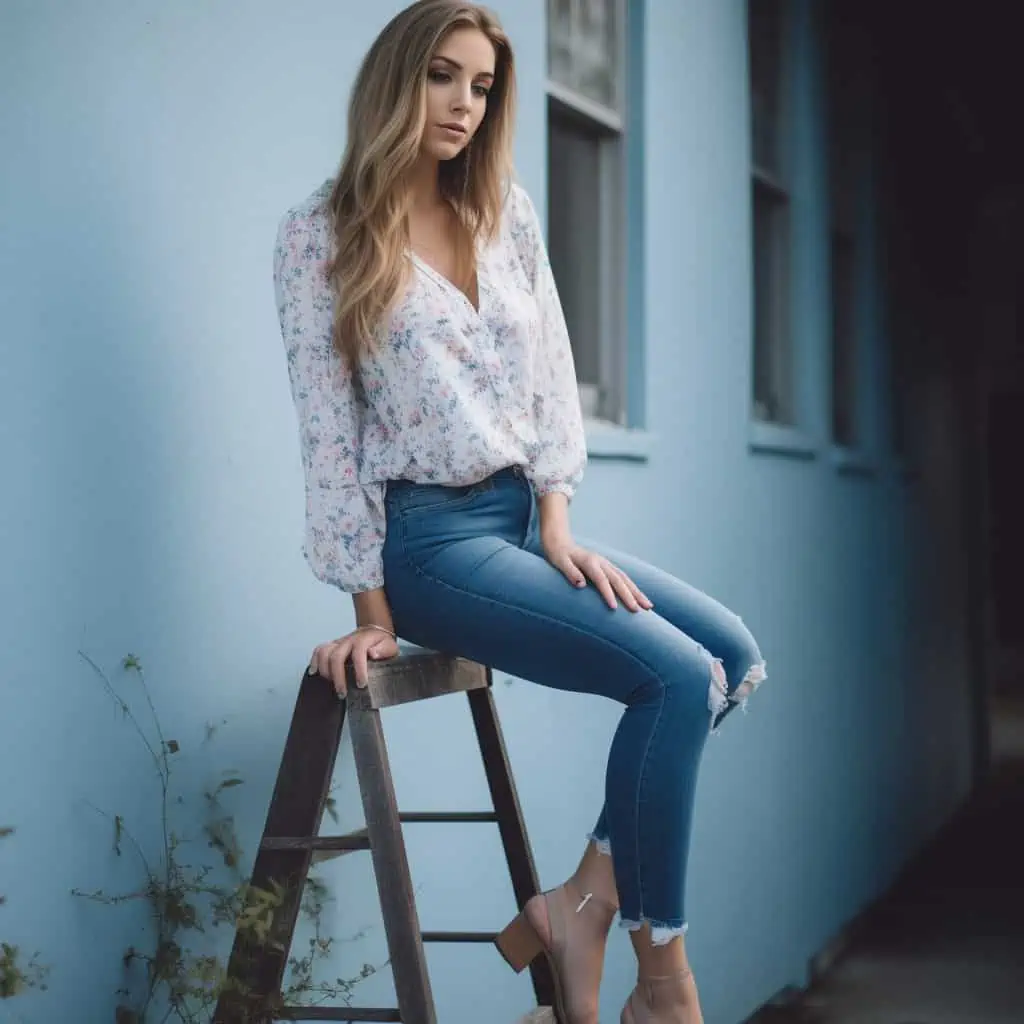 As simple as this combo (a shirt and pair of skinny jeans) might sound, trust me it's the ideal choice when you don't want to under-dress or overdress. For example, a white shirt and blue jeans are simple to style and require little or no effort to slay in them.
If you are looking to catch a guy's attention, make sure the jeans are extra skinny, bringing out your curves and sending some sexy vibes. The truth is, many men find those curves and legs attractive. What's more, If you are afraid of appearing too casual, you can ditch sneakers or slippers for a nice pair of high heels.
2. Shorts and smart sneakers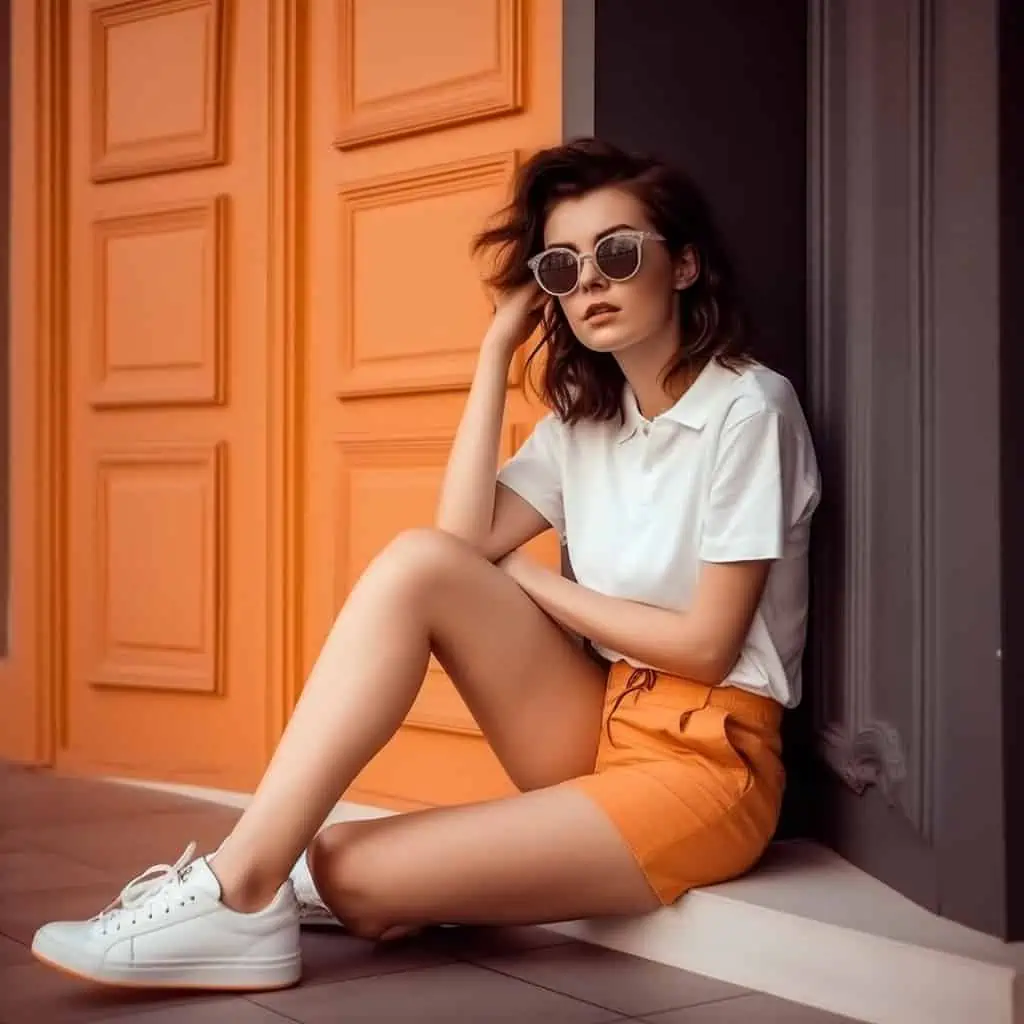 Shorts will do two things for you: make you super comfy, and show off your legs. While this clothing combo option stands out well in the summer, men go crazy for it any season because it gives them a clear view of those long legs. If you've got sexy, straight legs, go ahead and show them off. If you want to style this one you'll do well to avoid shorts with large or many pockets.
The key is to keep it simple. The lesser the pockets, the better. What's more, you can opt for shorts of any material, e.g., denim, chinos, just make sure you show those sexy, beautiful legs from the thighs all the way down.
3. Backless tops, crop tops, or a little black dress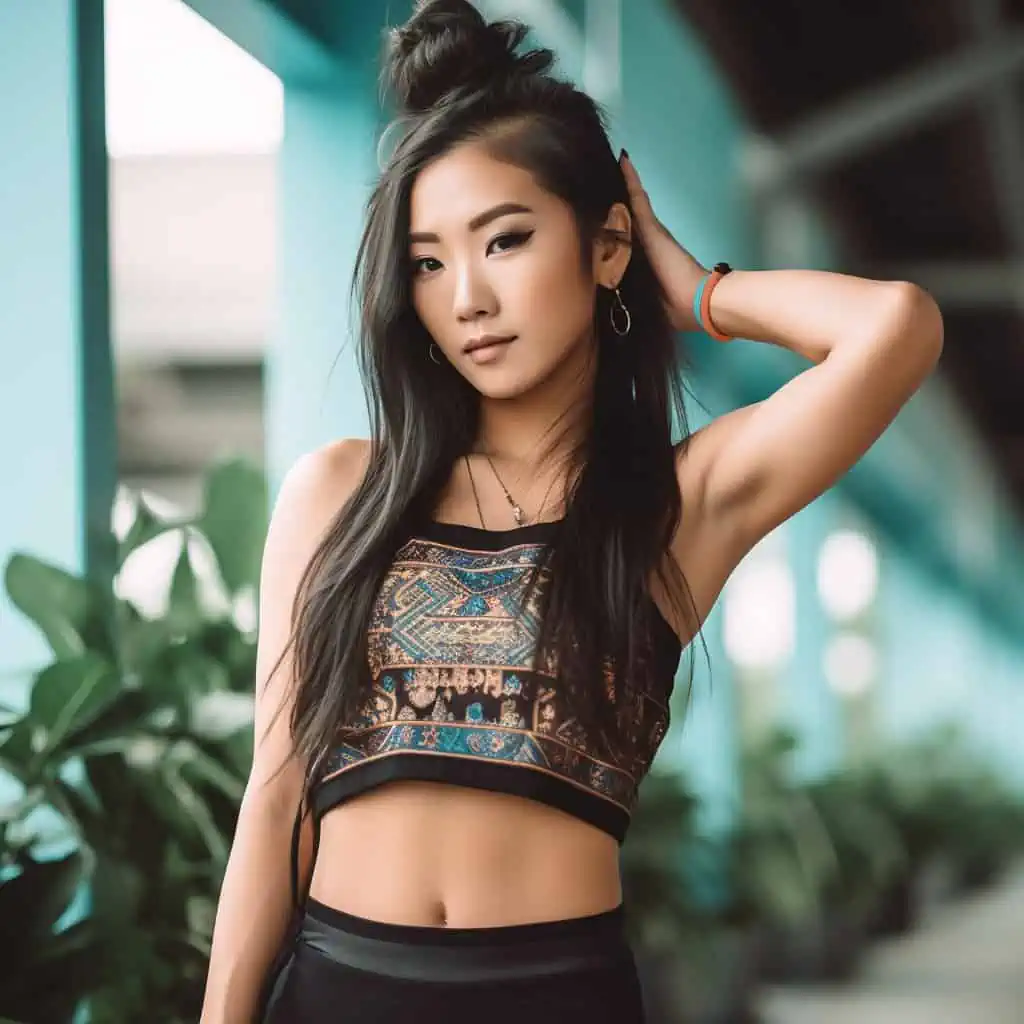 Whether you are wearing this on jeans, a mini skirt, or shorts, it's the perfect choice when you are going for the "kill." If you are going for a date and you want him to wonder about you all night, backless tops and crop tops on jeans are a smart choice like a tank top.
The whole of your back laid bare out there is a lot to put out, so trust me when I say it'll make men notice you. Guys see cleavage and thighs all the time. A woman's bareback showing on a tank top is very attractive and is probably something they don't see often.
4. A crop top on high waist jeans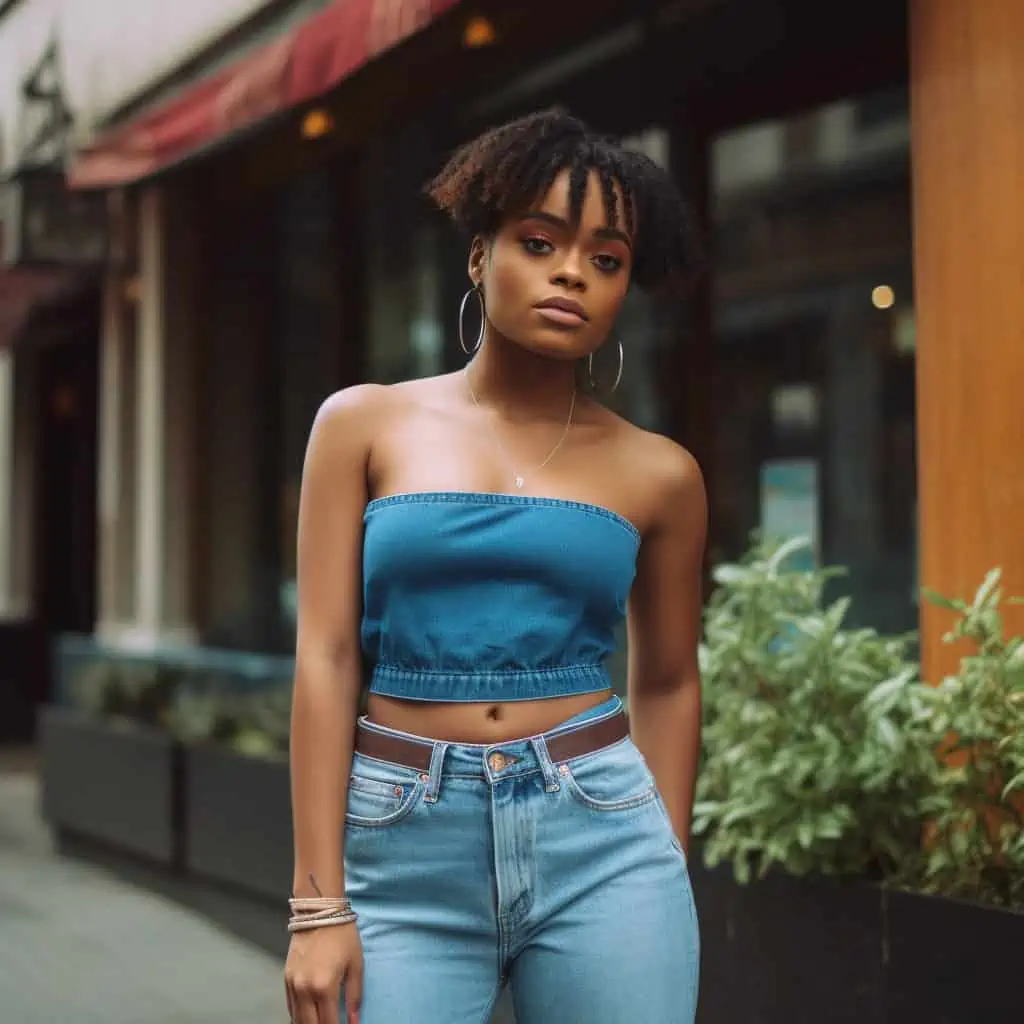 Men go gaga for high waist jeans, especially when it's tight on your bum. With a tight crop top on top of that, you'd undoubtedly make heads roll. Not all men find body-revealing outfits sexy. Some men love their women significantly covered to leave enough for the imagination. So, you can style a crop top with a jacket and you'll totally appear classy without any slutty vibe.
5. Jumpsuits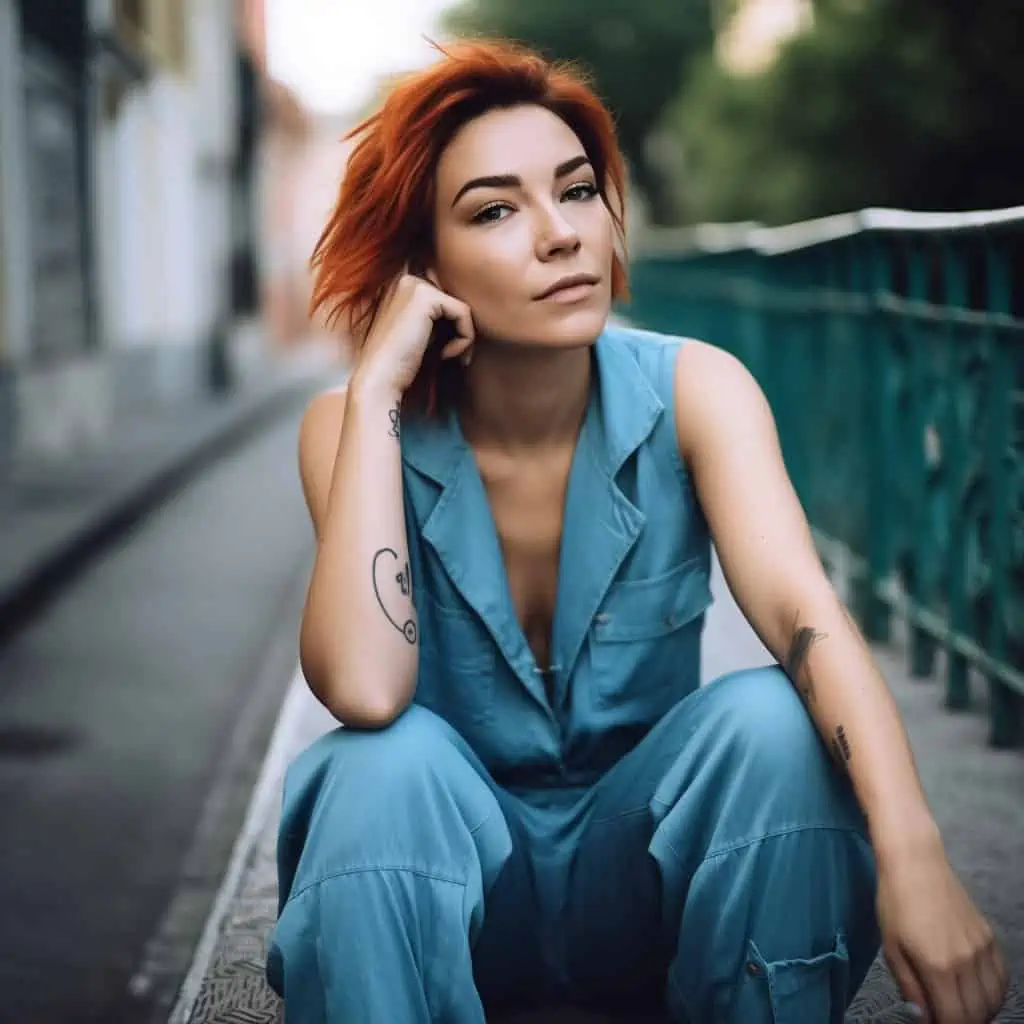 Gone are the days when you must have a three or two-piece and a pair of high heels to turn up with a confident boss-lady look. This is the 21st century. Jumpsuits are the way to go when you need to blend bossy-lady and new-age classy together. With a nice pair of medium or high heels, Jumpsuits are an excellent choice for office, a meeting downtown, or to attract guys that like their lady smart and confident.
6. Spaghetti strap top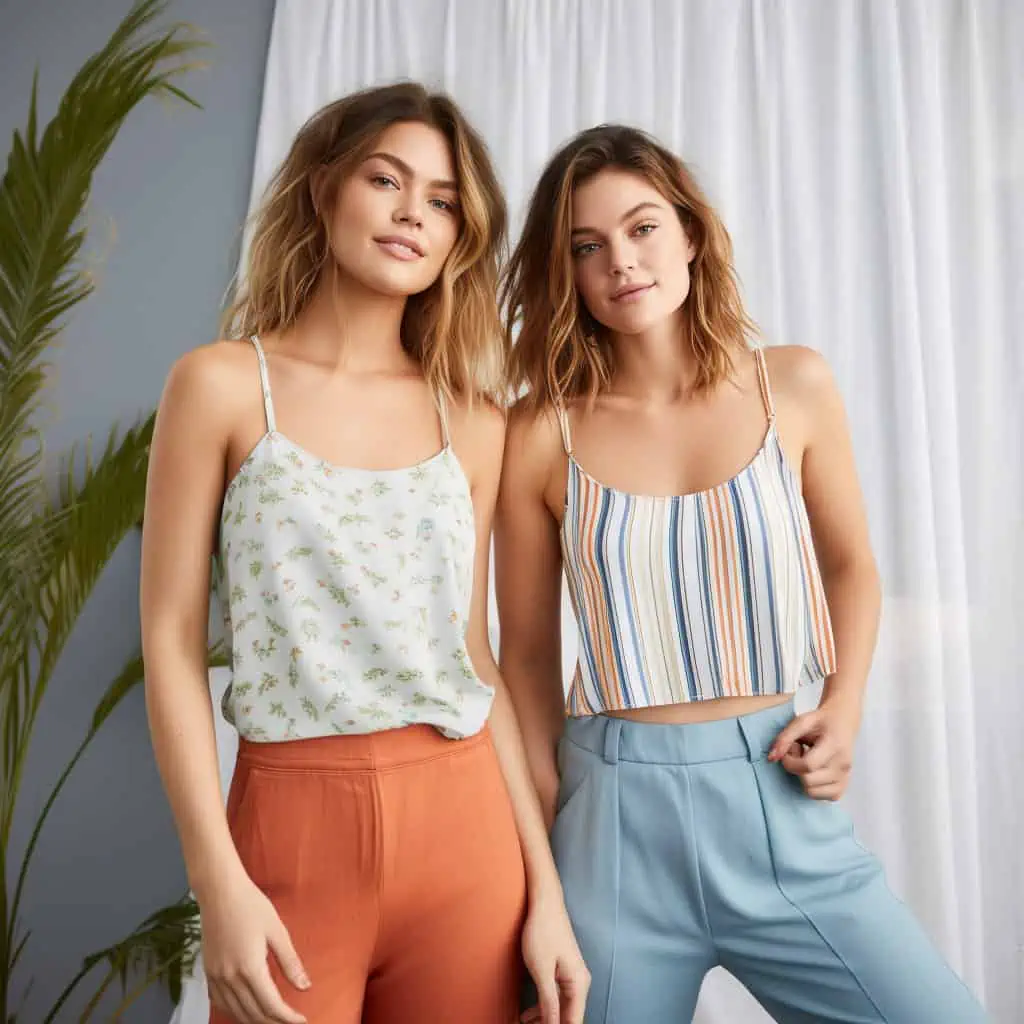 Also known as the noodle strap top, this outfit is designed to mostly reveal a lot of skin around the upper back, shoulders, chest, and sometimes the cleavage area. If you are already getting cozy around a guy and you want the next date to end with a little bit of touching, the spaghetti strap top is an excellent choice that'll make him get the memo.
Some ladies style it with a denim or other type of jacket when they don't feel too comfortable exposing too much skin till they get to their destination. So, the choice is yours.
7. Color Red is just a naturally sexy color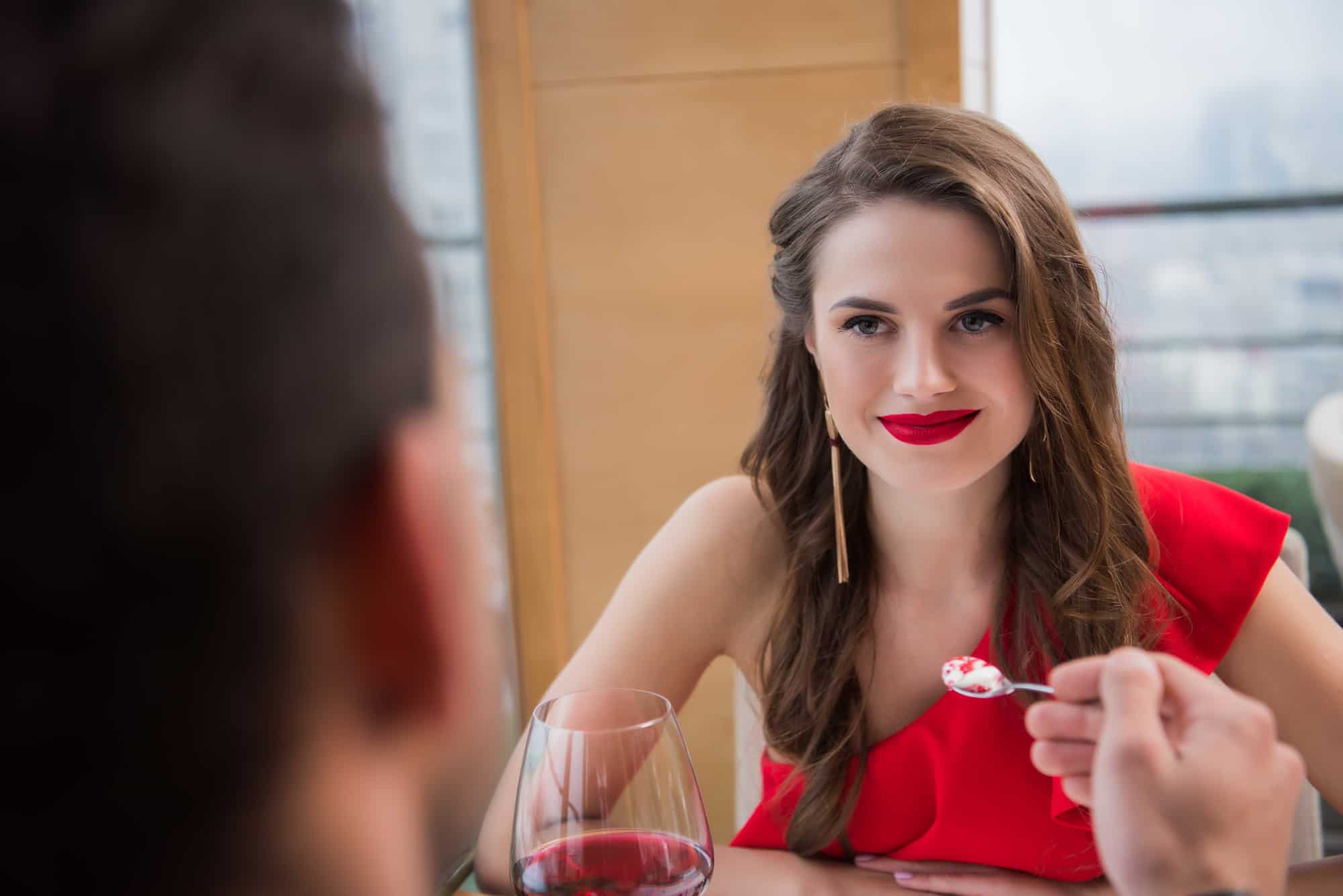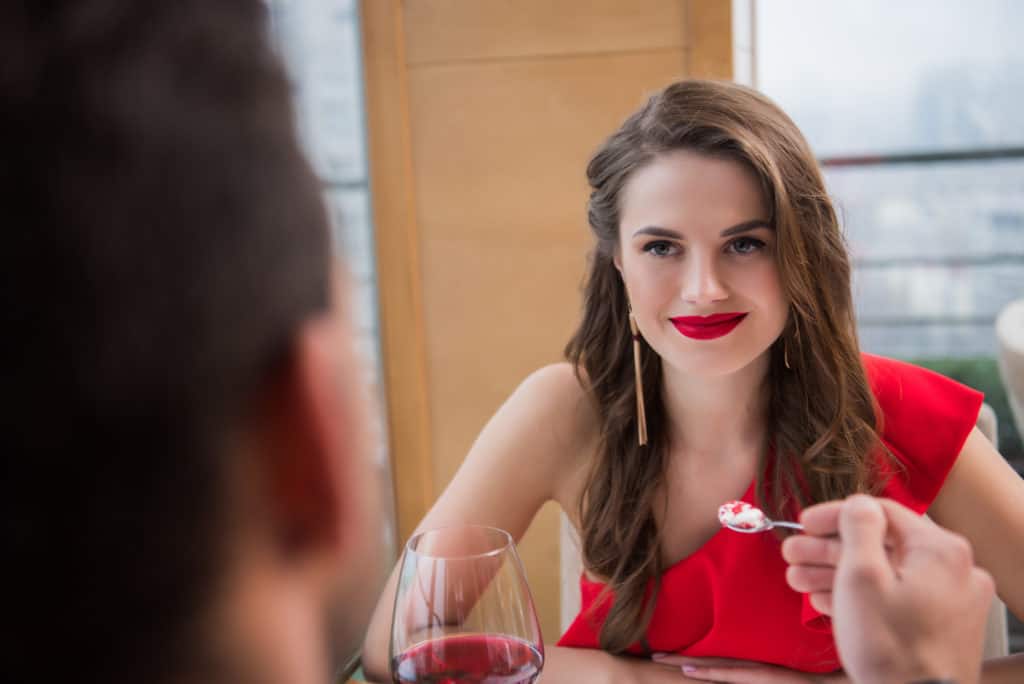 If you are attending a dinner but you haven't picked an outfit, a red dress is a perfect combo with a beautiful night or a cool evening. A little black dress is also not a bad idea but the red color has a way of appealing to the senses as it's a color that screams passion louder and easily outperforms other colors. If you want to stop a show for a few seconds and draw attention to yourself, a red dress or blouse is a perfect option. Don't forget to compliment that red dress with equally red lipstick.
8. Off-the-shoulder tops or a little black dress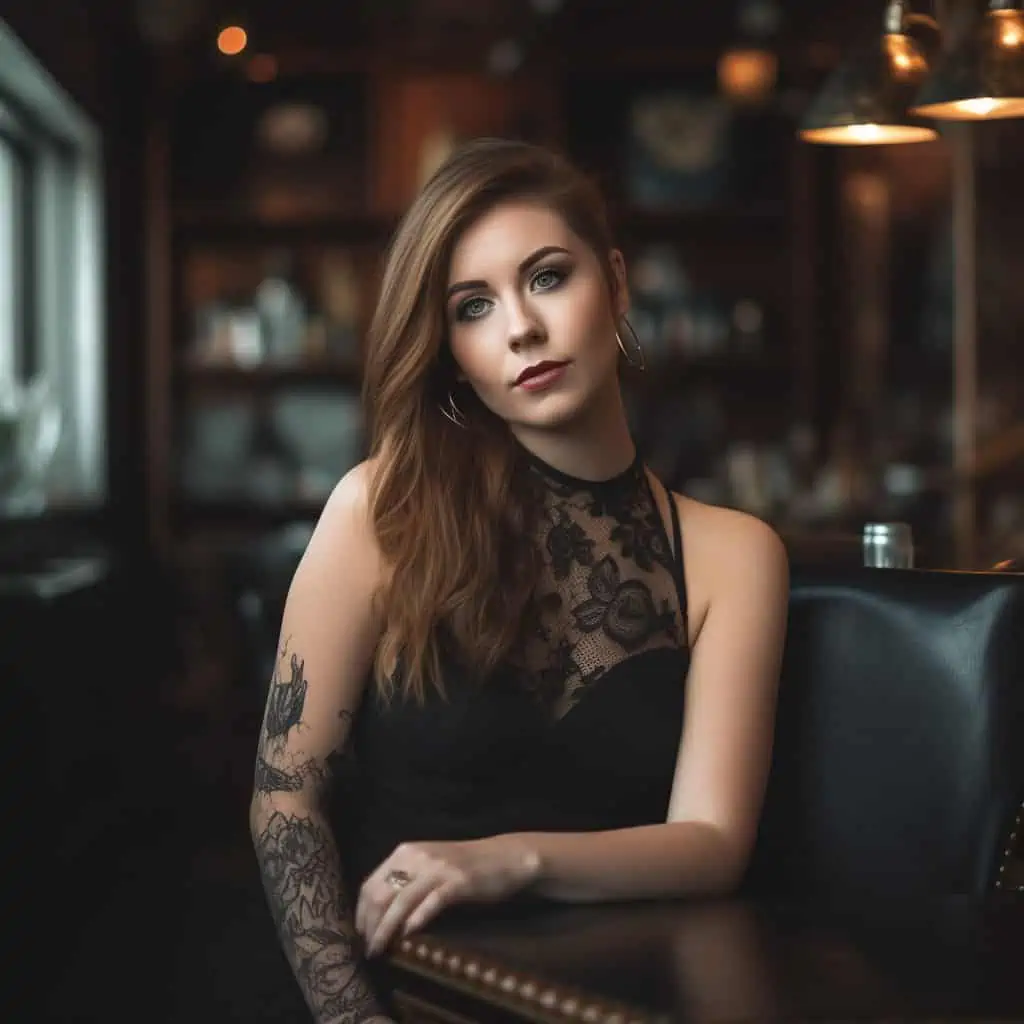 Again, if you are not afraid to show off your own skin, it'll interest you to know that men are a sucker for off-the-shoulder tops and outfits, especially short off-the-shoulder gowns on a pair of high heels. It's sexier than you can imagine. It allows them to see you bare from your head, neck, to your shoulders.
In case you didn't know, the shoulder and upper chest compliment the breasts of a woman. Therefore, let men have a wild imagination of what they are expecting if you know what I mean. Furthermore, if you want to add extra glam to off-the-shoulder tops or gowns, an exquisite tiny gold /silver chain can do the trick instead of leaving your neck bare.
9. The bodycon little black dress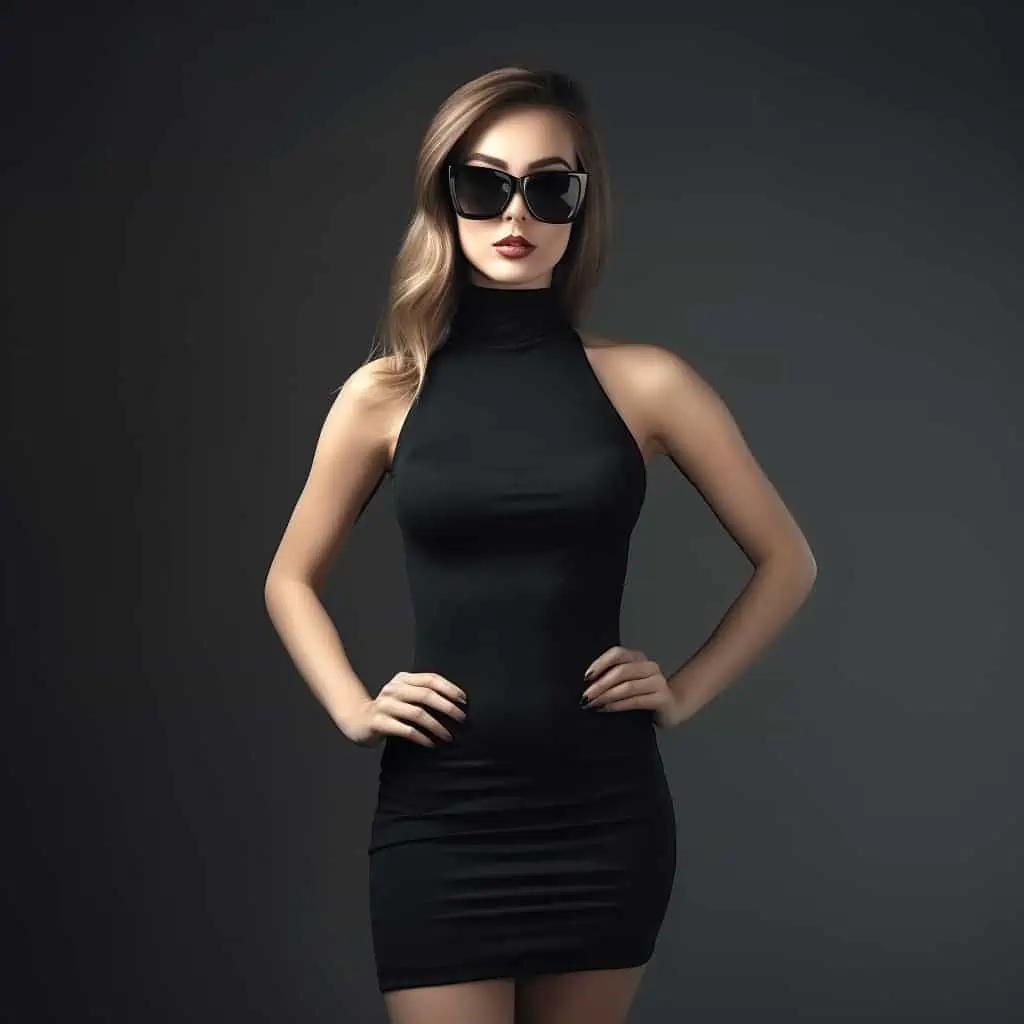 This is one of those dresses you put on when you want to make a loud statement. A bodycon black dress is usually a neck-turner, head-roller, and of course, a black dress that'll make a guy not forget he met or saw you in a hurry.
A bodycon dress usually comes tight-fitted, so all that work of attracting the attention of men is effortless. You just need to show up in it and let your body do the talking. If you have been trying to catch a specific guy's attention without success, you can't go unnoticed if you try a bodycon dress on a pair of high heels.
10. Mini gowns on sneakers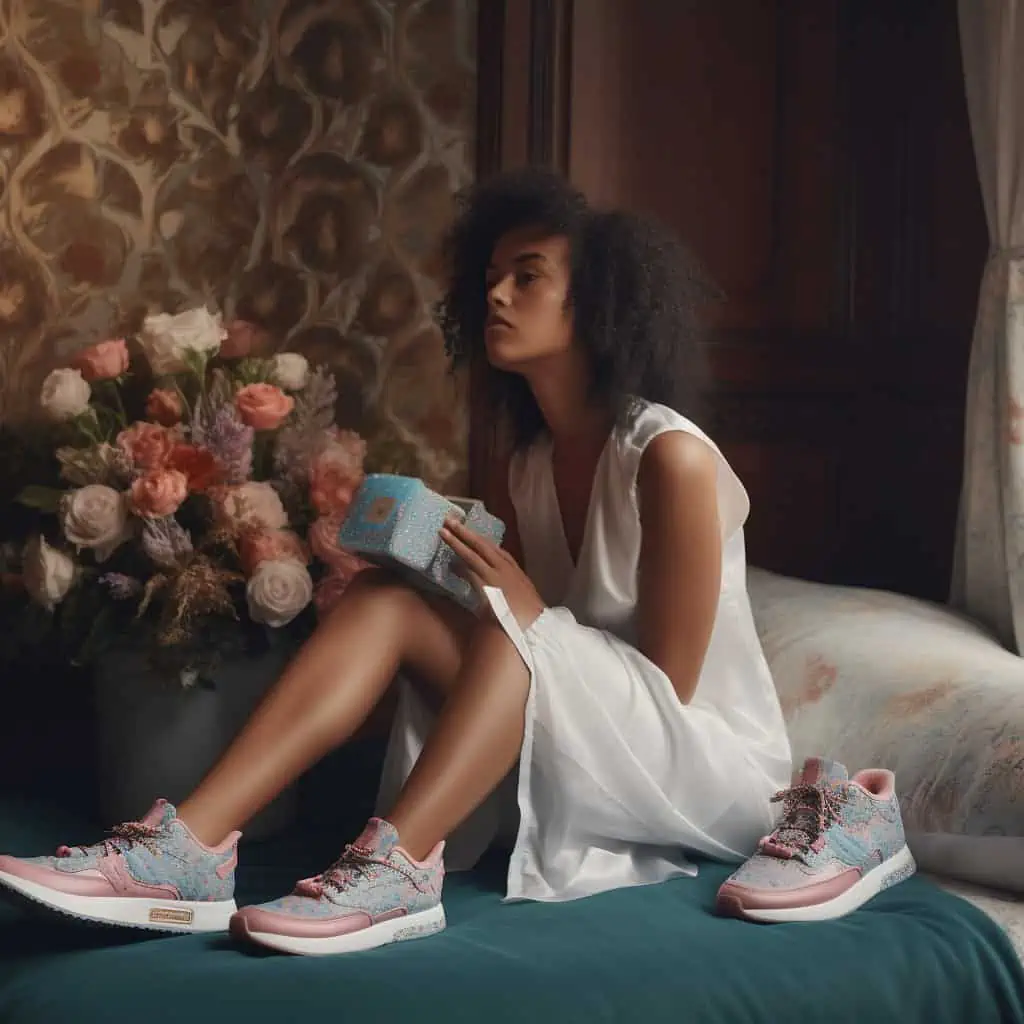 There was a time when gowns usually go with a pair of high heels, flats, or wedges. A more convenient way of dressing that gives women more freedom, ease of movement, and more attention-grabbing power is gowns on sneakers.
You'd probably agree that a pair of high heels can sometimes be a little too much. High heels can sometimes make you appear less casual and if you are not a pro at moving in a pair, seamless movement can be a challenge.
That said, men are more psyched about the combination of mini dresses on sneakers than a pair of heels as the former is both unique and youthful. Mini dresses naturally give a flattering look. It also lets you ooze a sexy vibe that attracts most men by showing just enough thigh skin, yet concealing enough for the imagination.
11. An oversized shirt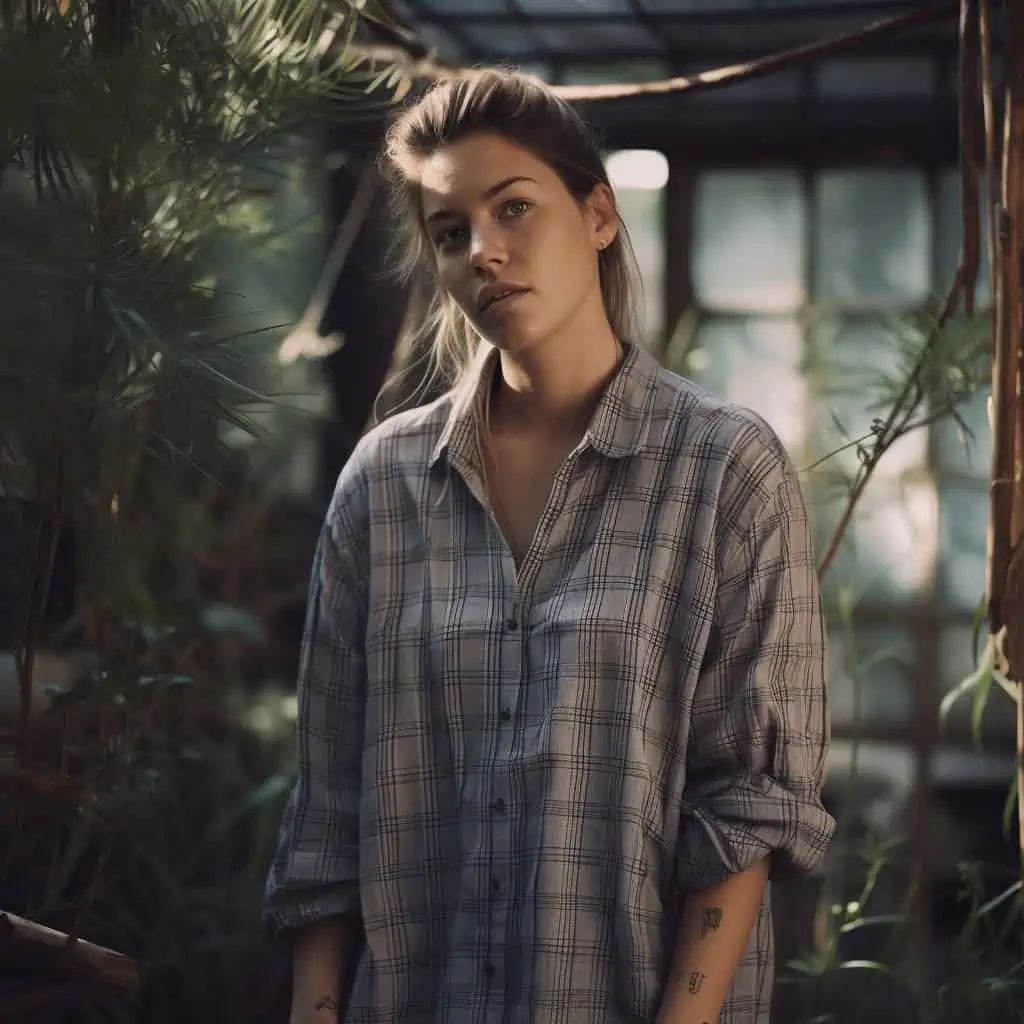 I've not met a guy that doesn't love a woman in an oversized shirt, especially his shirt. It's sexier than you can imagine despite it's not the usual tight outfit men love. If you are planning a weekend getaway with a guy, make sure you look for that opportunity to slip your sexy body into one of his shirts. Altogether, ladies are now wearing oversized shirts on bum-shorts and sneakers as regular casual wear. If you are looking to catch a guy's attention, it can be a good outfit to show up in. Trust me, you'll have him all over you, calling and texting in no time.
12. Leather jacket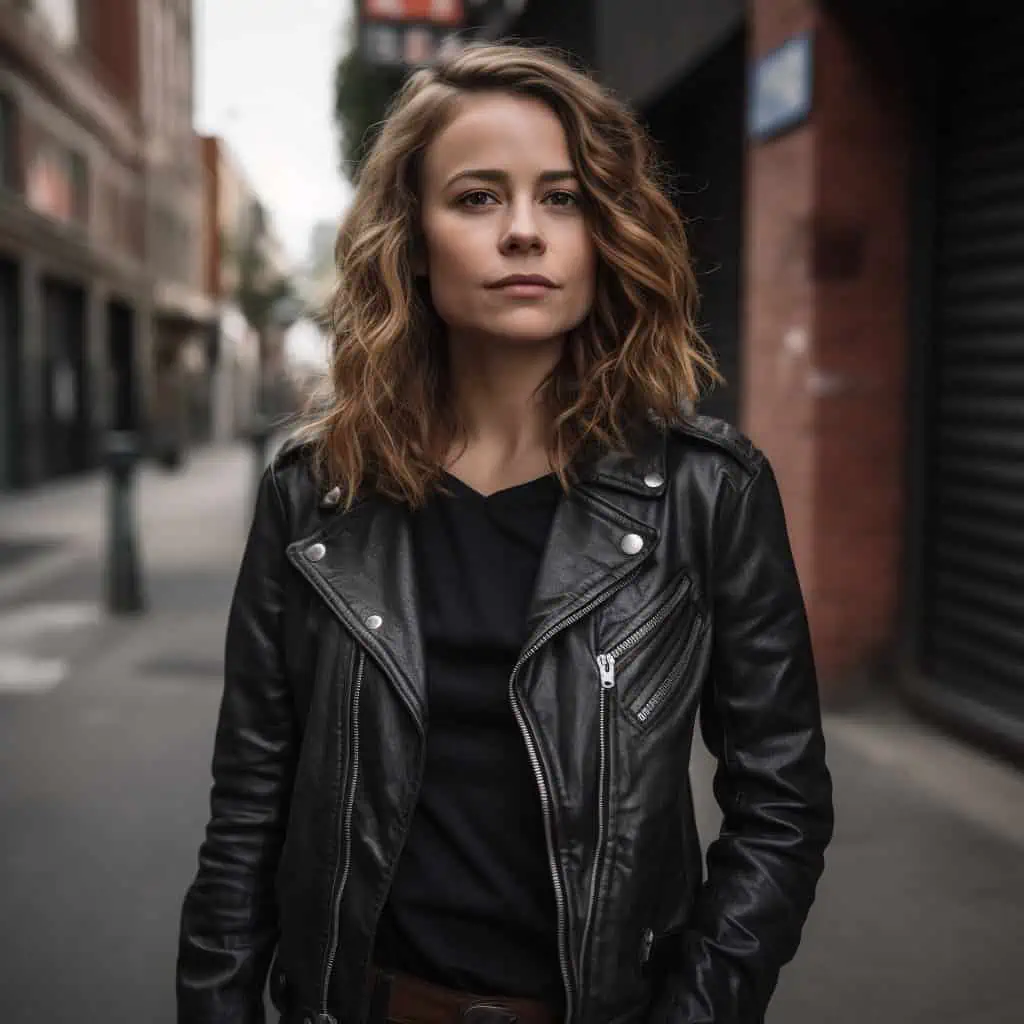 While many guys are drawn to women in clothes that are traditionally more feminine, this one is for men that are into less conventional style, perhaps a bold woman with a little toughness. If you are interested in a guy who doubles as a biker, trust me, a leather jacket is an outfit that should be in your wardrobe.
Note, a man that loves women in leather jackets is usually not the type of guy that would be psyched by a lot of exposed skin. So, a leather jacket on plain blue jeans might not be a bad idea,
13. Short skirts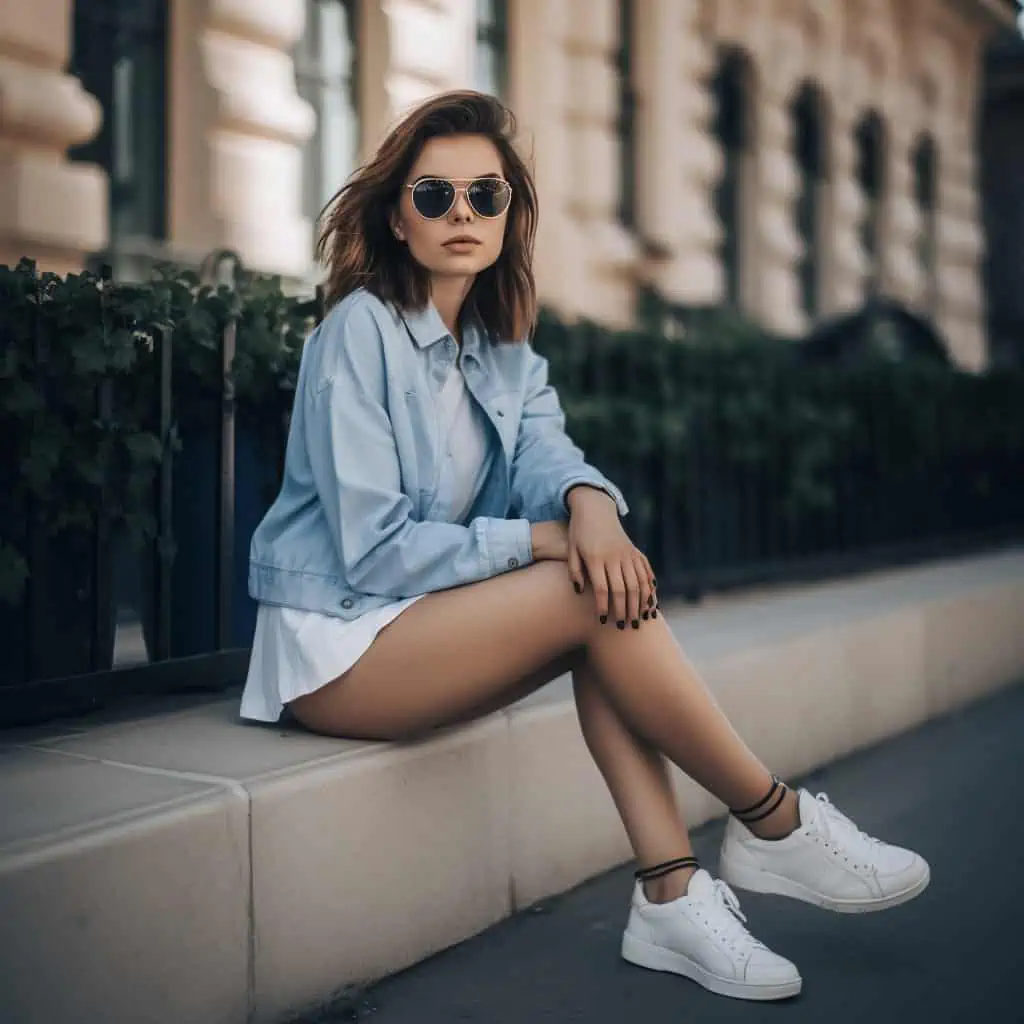 If you aim at appearing hot, tight short skirts are your go-to outfit. Because they show the glory of your thighs/legs. Many guys find women in short skirts irresistible because it's sexier than you can imagine. Note that some men may be attracted to a sexy appearance but may also be completely repulsed by a slutty look.
So, if you are going to style a short skirt to attract the right guy, the key is to not overdo it so you don't cross to slutty "lanes." You know you are already revealing more skin (legs and thighs) by opting for a short skirt. You can balance it by choosing a jacket or clothing that exposes less skin on top. This way, you'll leave more to his imagination. So, go ahead and remind the guys in your zip code just how sexy you are.
14. A Sundress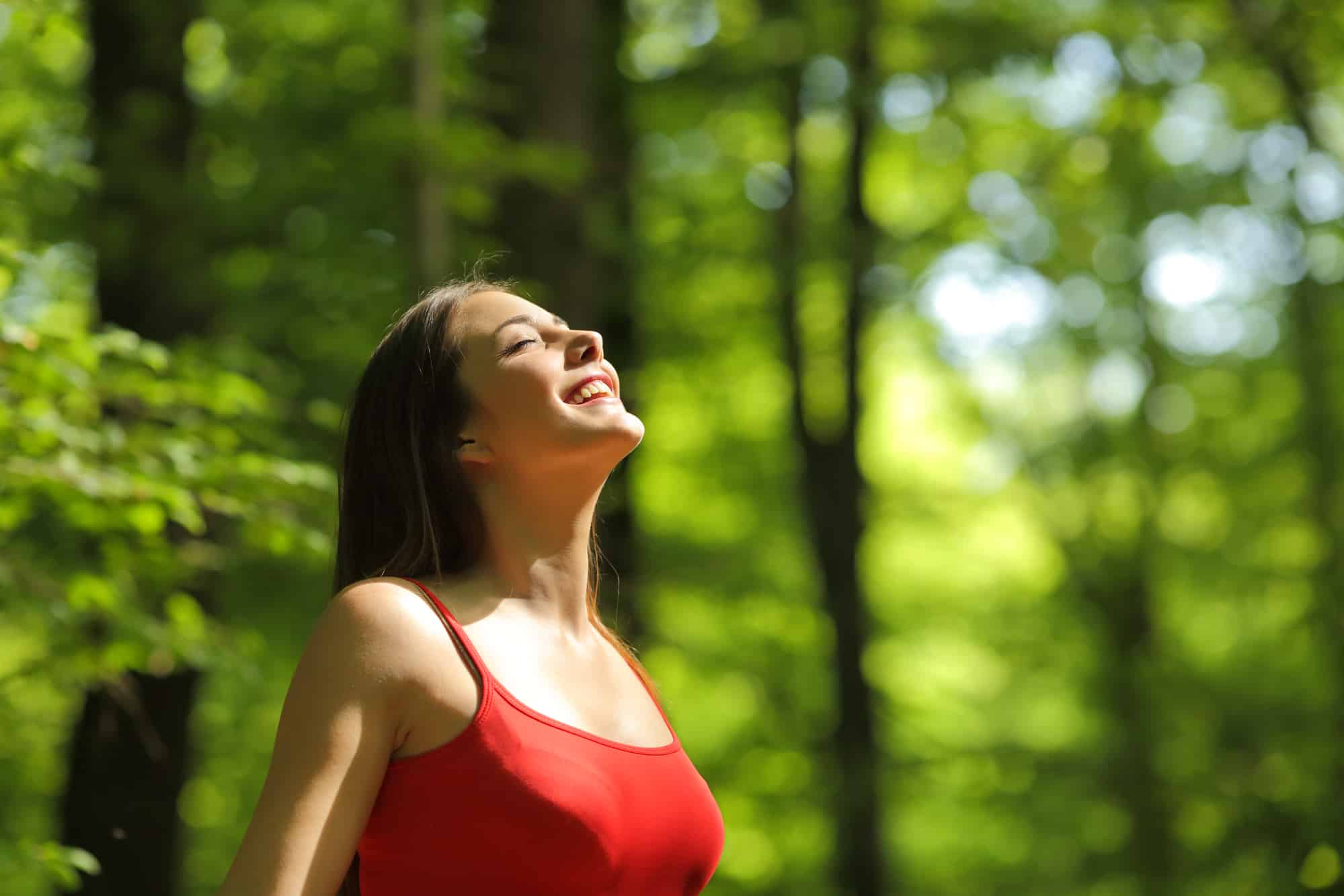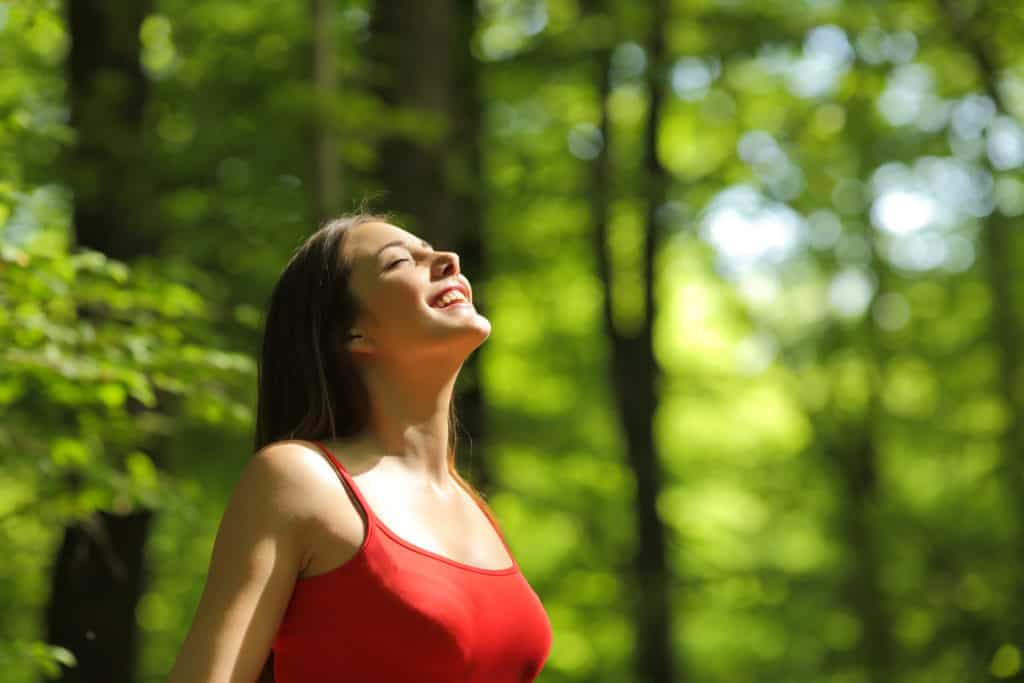 Known for their floral and bright color design, sundresses can come as light-textured dresses. They sometimes come with tiny straps, so there's not much holding them to your shoulders. They are not your every-season black dress, so when you are going to style them during spring or summer, you should take advantage of their ability to show your "assets" since they are designed to accommodate scanty clothing underneath.
15. Thigh-length socks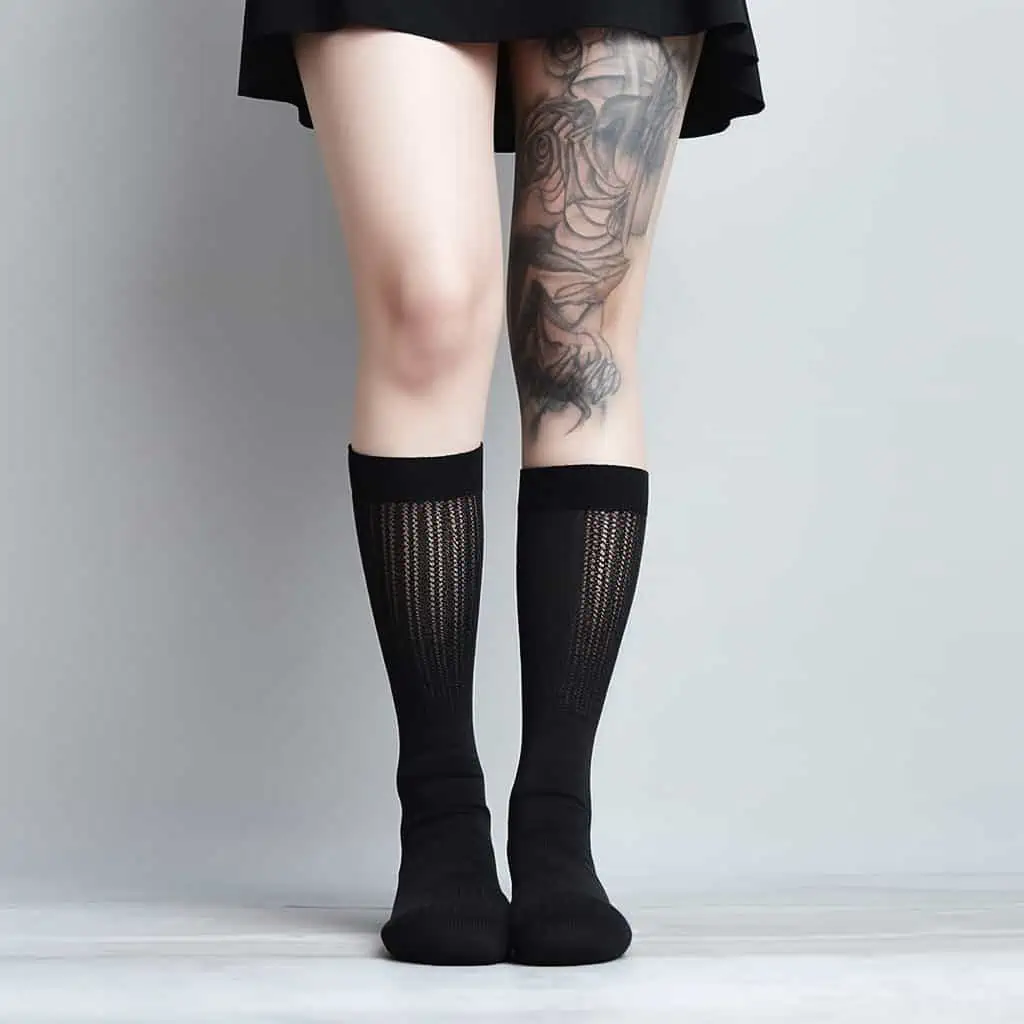 One of the things that's fascinating about men is that a sexy woman's body part that excites them when laid bare equally excites them when covered. Whether you choose black, light brown, or off-white colored thigh-length socks, the sex appeal is the same.
Use this tool to check whether he actually is who he says he is
Whether you're married or have just started seeing someone, infidelity rates are on the rise and have increased over 40% in the last 20 years, so you have all the right to be worried.
Perhaps you want to know if he's texting other women behind your back? Or whether he has active Tinder or dating profile? Or worse yet, whether he has a criminal record or is cheating on you?
This tool will do just that and pull up any hidden social media and dating profiles, photos, criminal records, and much more to hopefully help put your doubts to rest.
Men love how these light-textured materials cling close to the female skin, leaving them with even more to imagine. What's more, whether you are wearing them with "dangerously" short skirts, mini dresses, or a gown, the sexual appeal is the same for men.
16. Leather pants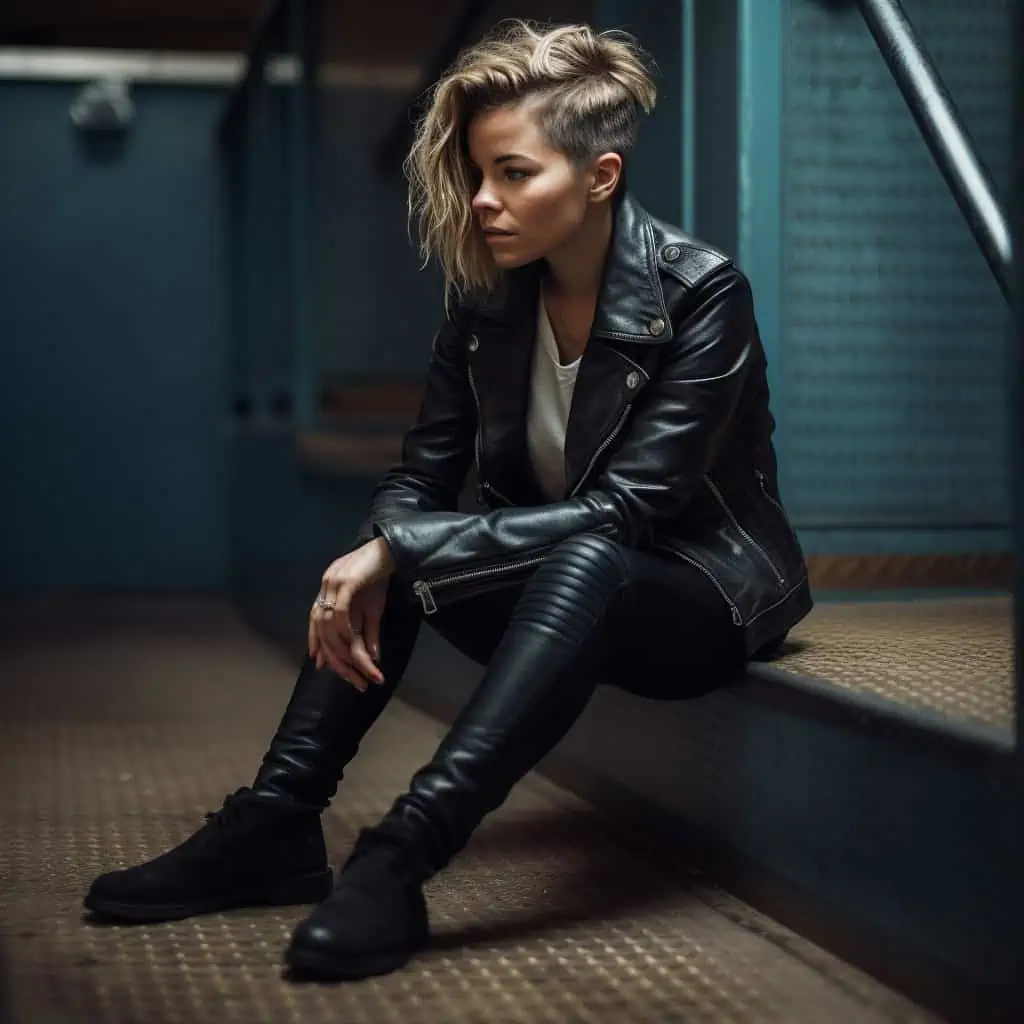 You don't have to be as cool as Kill Bill's Uma Thurman or Resident Evil's Milla Jovovich to style leather pants like a pro. Leather pants are one of those outfits you don't need any effort to slay in as long you pick one that reveals your curves. The closer they cling to your skin the more attractive you are to men.
You also can't go wrong with leather pants when it comes to color. Whether you are going for red, brown, or black, your sex appeal won't diminish. What's more, if you are looking to catch the attention of a guy that loves his women with a hint of toughness, you couldn't have chosen any better outfit. If you opt for a leather jacket, it won't be a bad idea for a combo.
17. Oversized sweaters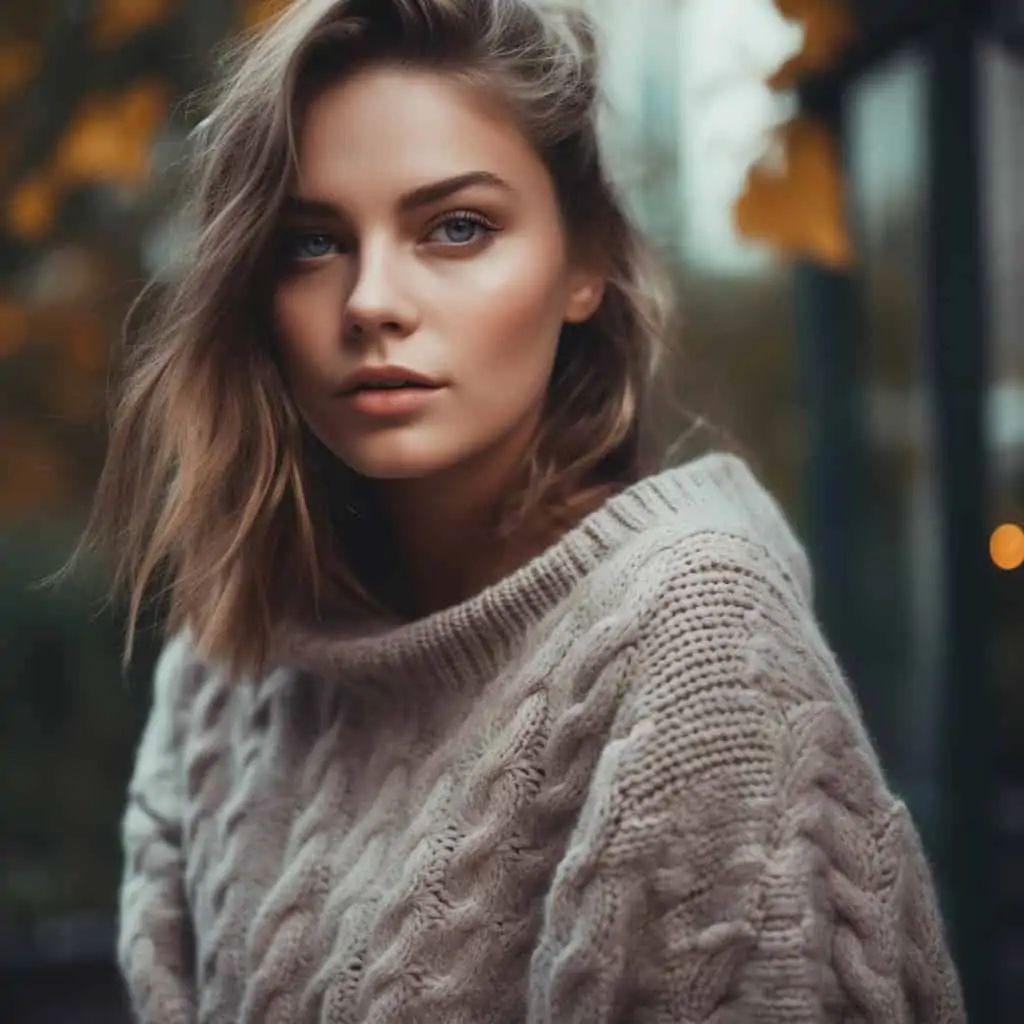 Trust me, men are not hard to attract. Still, the way they go crazy for outfits that show all the curves of a woman leaves me wondering how they find oversized sweaters equally attractive.
Call an oversized sweater sexy, call it cute, whatever label you decide to give it, just make sure they are oversized enough, leaving only a small part of your beautifully made nails out in the open. Want to drive your new love interest crazy? Style a cream or red oversized sweater on shorts or mini skirts. Make sure the sweater is large enough to almost cover your shorts. A smart sneaker will undoubtedly make the clothing combo perfect.
18. Lace material outfit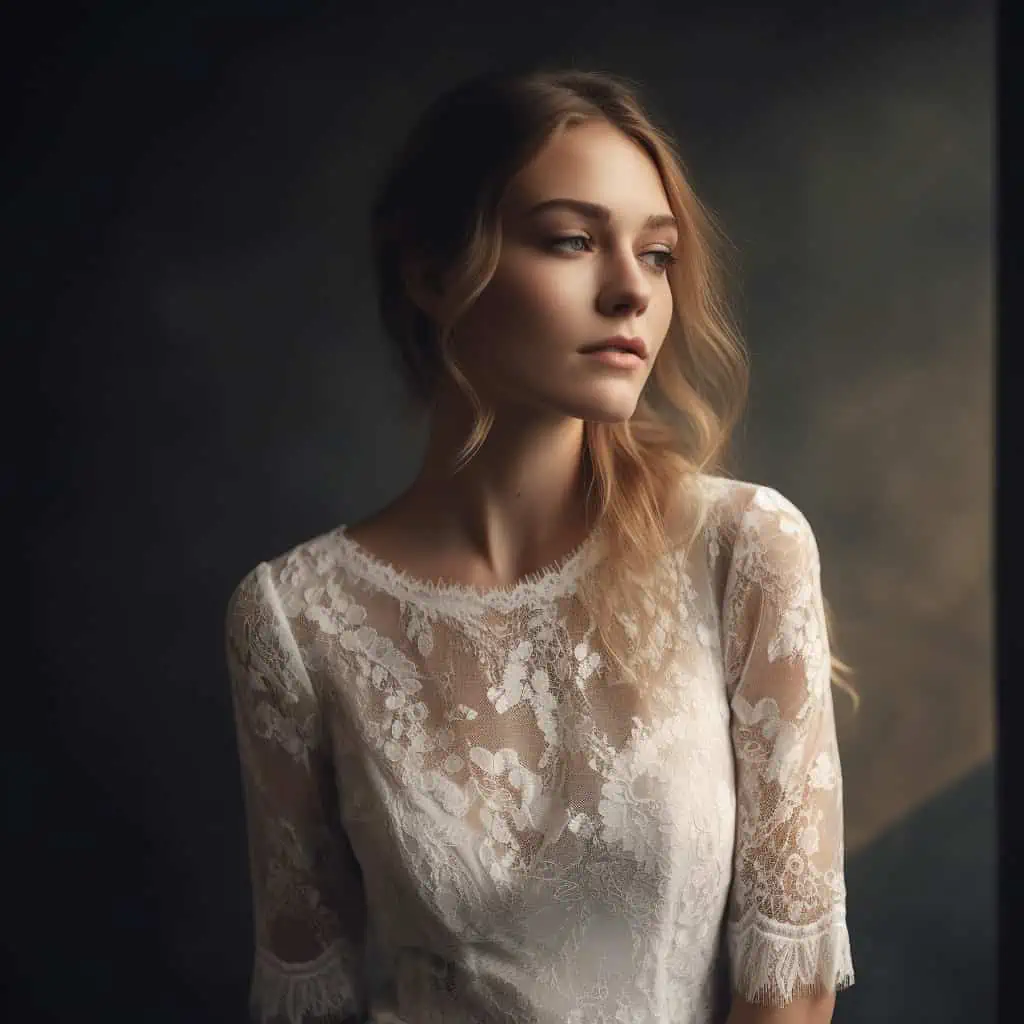 If you are not the type that likes to put too much bare skin out there and prefers your cleavage covered, a lace material little black dress will do a good job of covering you up, yet still revealing enough to attract men.
Whether you want to opt for a lace camisole, lace gown, lace top/blouse, or even a lace pashmina to cover a tiny spaghetti strap top, you'll stand out from other girls leaving it all out in the open and still maintain class that attracts men who love to have enough for their active imagination.
19. Leggings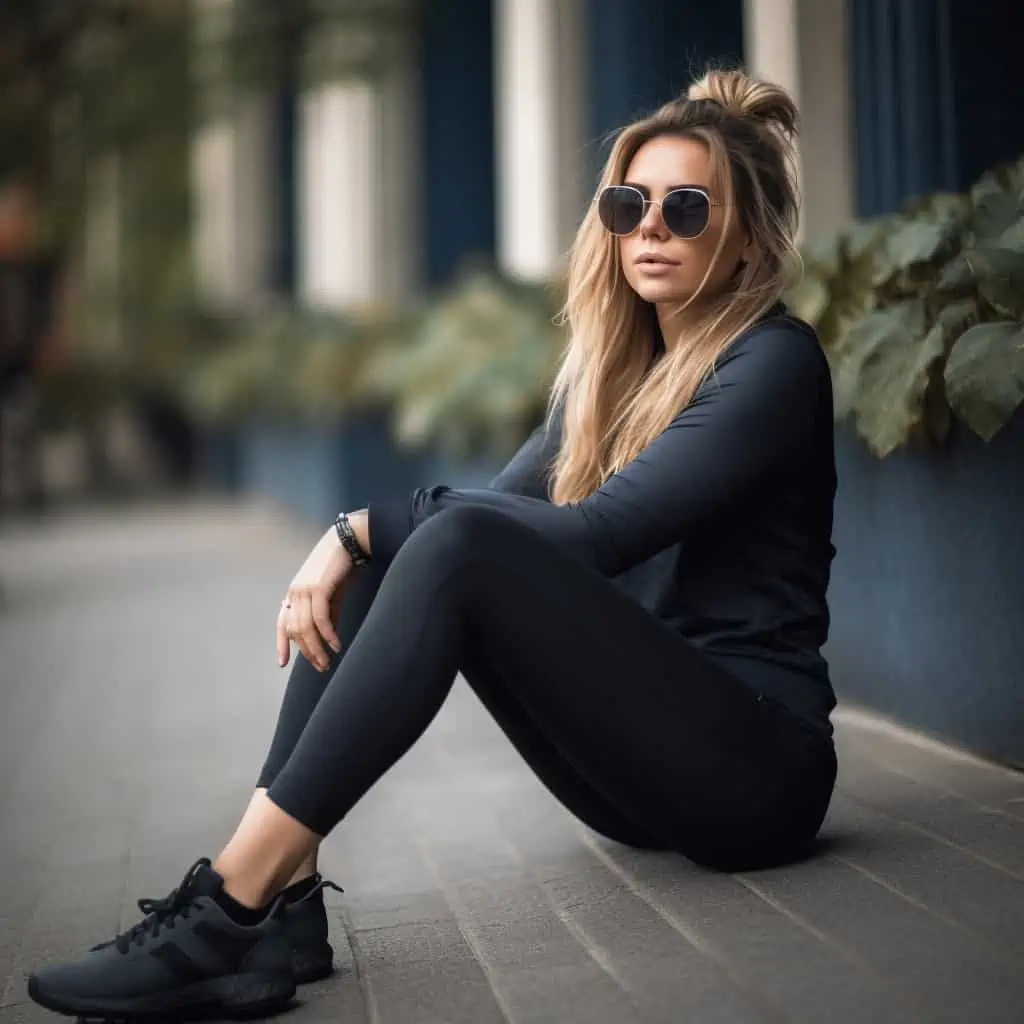 Ask any man out there what they think about leggings, trust me, their thoughts are the same. It attracts them. They can't take their eyes off women in leggings. Yes, it brings out all your curves and nature-given gifts, so they are total, 100% male magnets.
Think about it this way, which man won't be attracted to a comfortable, versatile, woman that does her thing effortlessly, without any physical limitation some clothes can pose?
So, men aren't just attracted to women in leggings because they bring out the curves, the way you do your thing unhindered and comfortably is even more attractive. So go ahead and style those leggings with sneakers, running shoes, or even a pair of heels. You should have many in your wardrobe to blend with your different top shades.
20. Yoga pants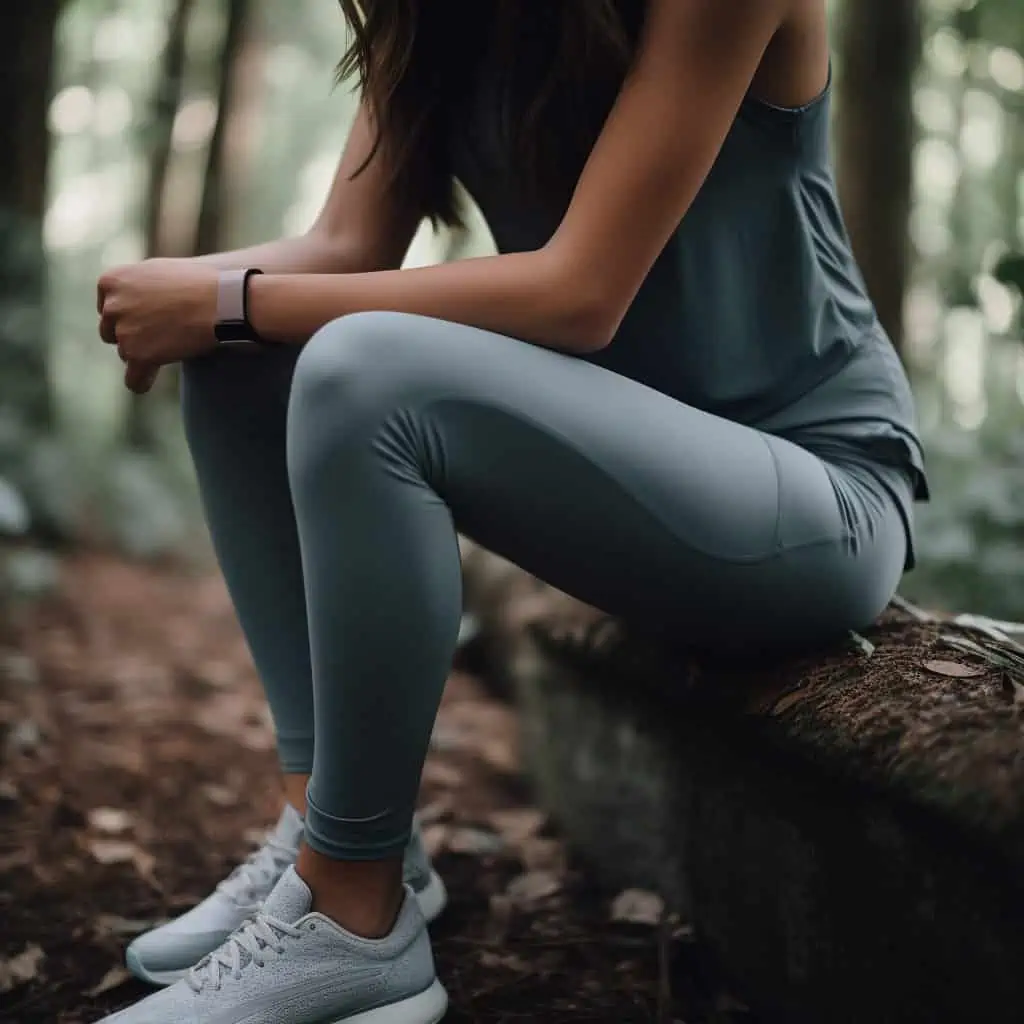 Yoga pants and leggings are similar as they bring out your shape for the world to see. You don't need me to tell you how much men love that. The attention you'll get from leggings is similar to what you'll get from yoga pants. Altogether, guys love yoga pants.
21. Lingerie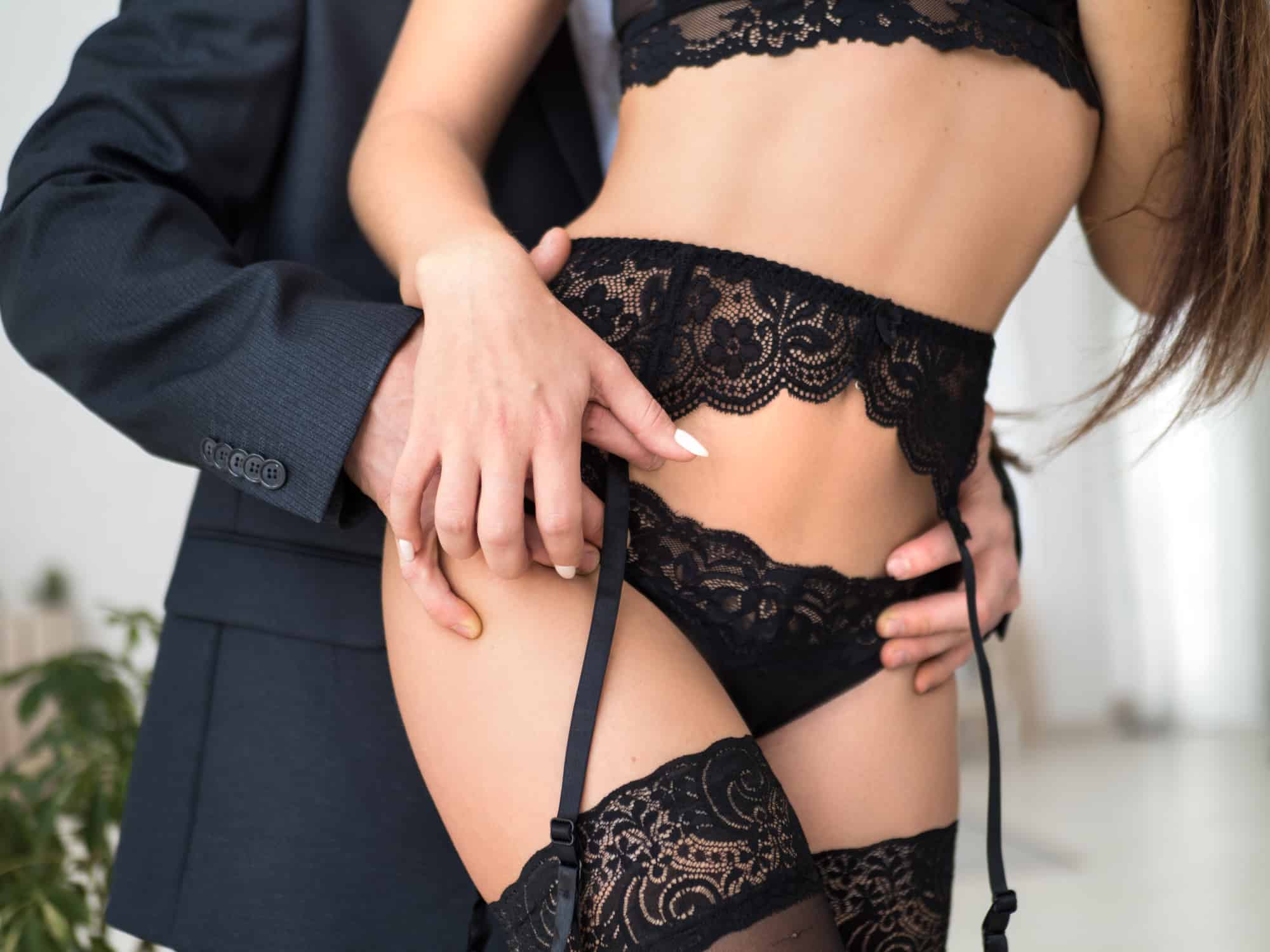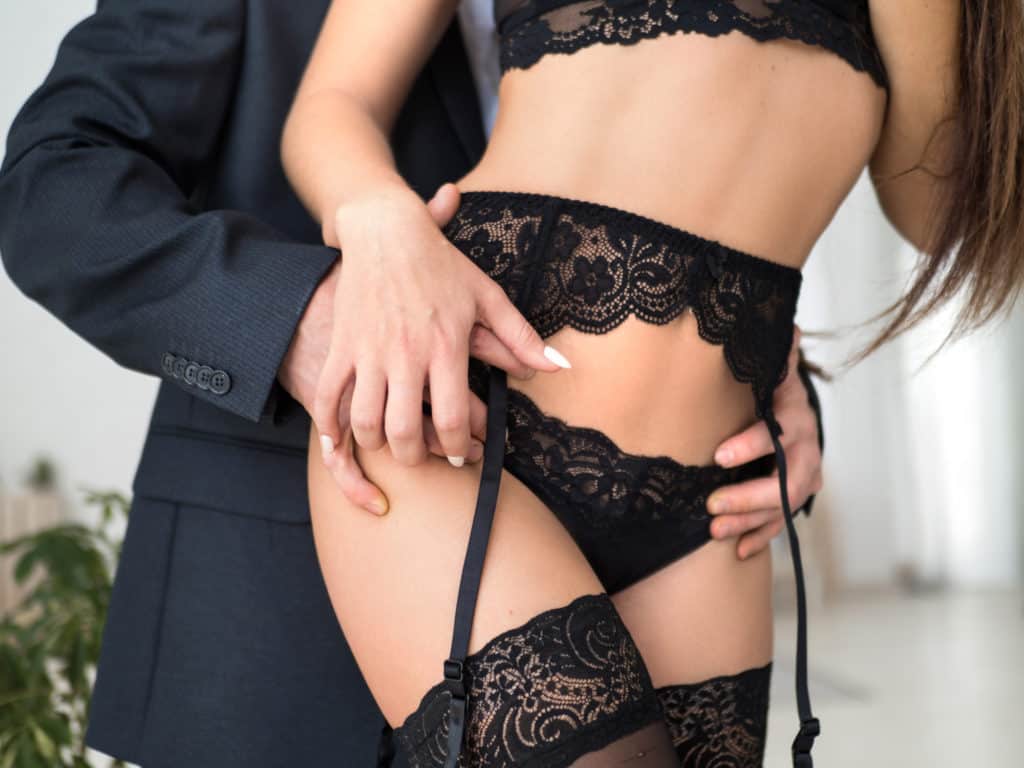 Yes, lingerie is attractive to men and is also a huge turn-on. However, it isn't something worn for the whole world to see unless you are a lingerie model. It's a seductive outfit worn by most women to spice things up and promote sexual pleasure.
It's an outfit any confident and sexy woman should have in her wardrobe and should be ready to pull out when sex is becoming less spontaneous or needs extra fire. Men have different preferences when it comes to lingerie.
Some love a see-through scanty material, while others love something less revealing to gradually put them in the mood. Either way, lingerie is another must-have outfit you should have on your clothing list. Altogether, you should have them in your wardrobe in multiple colors that'll appeal to the person you are wearing them for.
22. Suits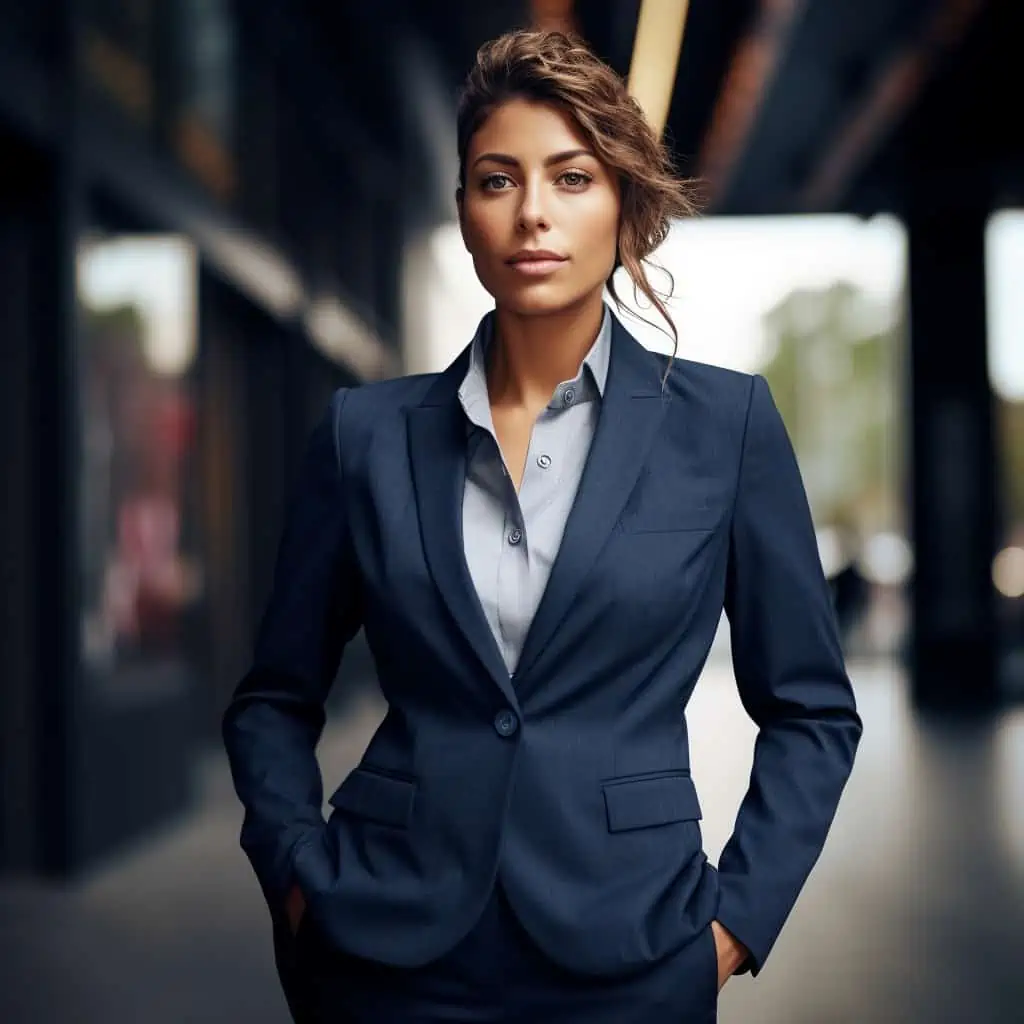 You don't have to keep suits in your wardrobe for job interviews only. It will interest you to know they are also worn to appeal to men's sexual side as suits play into the fantasies of guys that love to bed the bankers or the boss-lady. What's more, some men have a soft spot for women in power, so women in suits paint that picture for them.
23. Pink clothing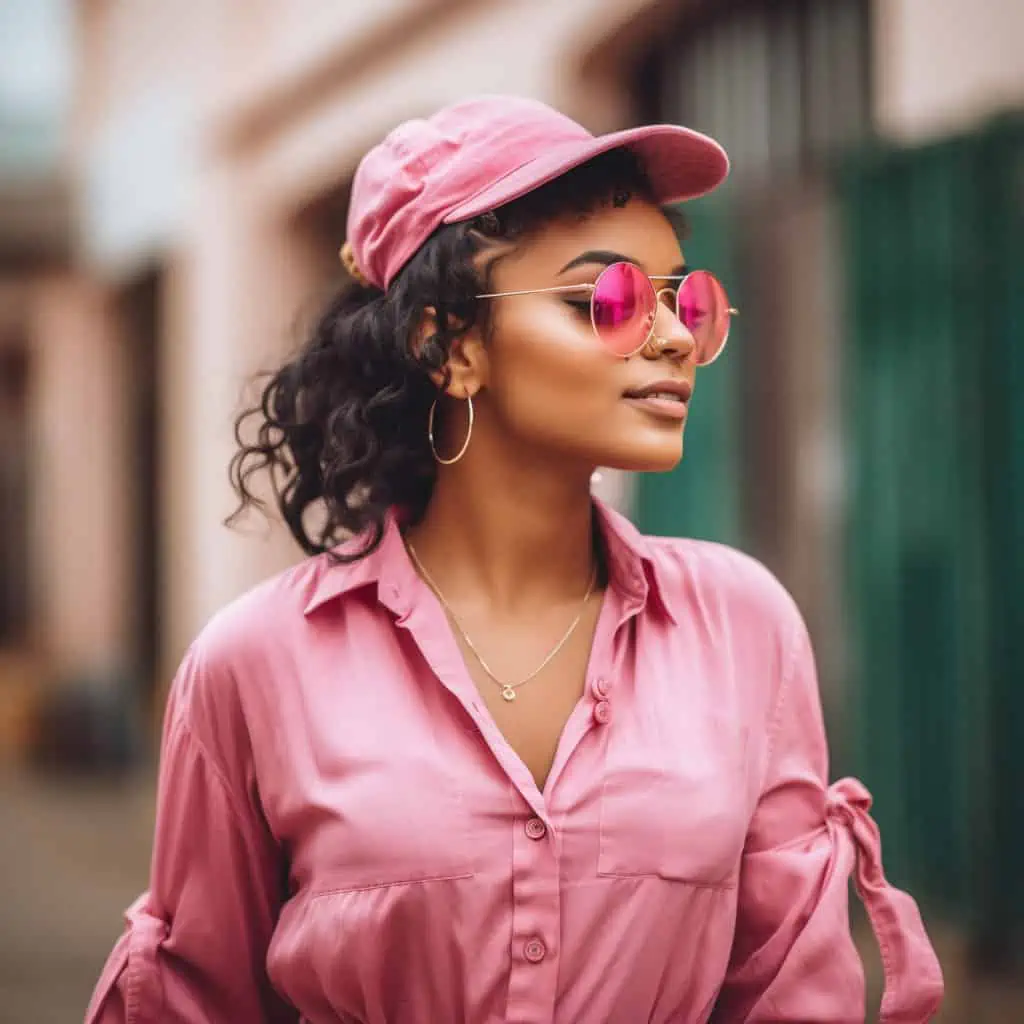 While almost everything is becoming gender-neutral these days, some things are still very much considered traditional feminine. Pink clothing is one of them. Some men are just drawn to them. It lights them up immediately, sending feminine vibes their way. Be it pink pants, pink tops, dresses, or even underwear. You really can't go wrong wearing a pink dress if you want to catch a guy's attention.
FAQs
In Conclusion
What clothing do guys find attractive? Trust me, it's a broad question and can be answered in different ways because men don't like the same things. Whether you wear a lace skirt with the color red, or a bodycon dress, a guy who likes you will find you attractive regardless. However, being visual creatures men there are some general desires like you to wear clothes that reveal curves in the right place.
Also, their mystery-loving nature makes them attracted to clothes that only reveal a little so that they can imagine more about the rest they can't see. Meaning, don't expose too much and don't appear hideous.
I hope you enjoy the article? If you have a comment or two, please drop them and the article with friends.
Utilize this tool to verify if he's truly who he claims to be
Whether you're married or just started dating someone, infidelity rates have risen by over 40% in the past 20 years, so your concerns are justified.
Do you want to find out if he's texting other women behind your back? Or if he has an active Tinder or dating profile? Or even worse, if he has a criminal record or is cheating on you?
This tool can help by uncovering hidden social media and dating profiles, photos, criminal records, and much more, potentially putting your doubts to rest.