I like the way RedBook Magazine defined "real sexiness;" their article on how to feel sexy states that true sexiness means you have the confidence to make yourself feel better in every aspect of your life. It says to invest in yourself, that is, spend a little extra money on what you need to.
We know that when we are feeling our best, our confidence shines, and pure confidence is a huge turn on! Guys love girls who are not only looking hot but who also have a stunning personality to go along with the sexy exterior.
That's right; guys look for more than just what's on the outside. Of course, initially, your physical appearance may be what attracts them to you, but if you have a winning personality to go along with it, they'll be like putty in your hands.
If you want to know how to be sexy, you are in luck, because this article is all about that subject! That's right; I'm going to walk you through 51 awesome ways to be sensual and sexy! So, buckle up… It's going to be an adventure, and you may want to take notes!
Look Sexy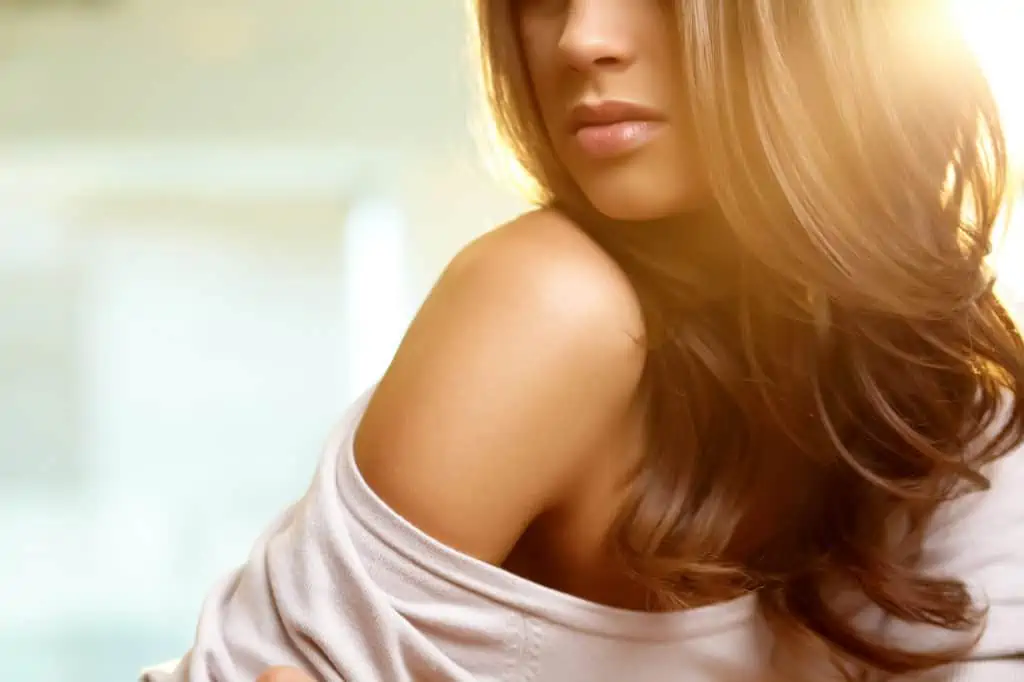 If you want to look hot, you've got to feel hot, and the best way to do that is to look your best. Make sure you fully approve all the details of your look - from your fresh pedicure to your long luscious locks - whatever it takes to make you feel good.
Investing a little in your beauty is worth the cost. For example, get your hair done in a new hairstyle or spend the extra money to get your nails done. Even pampering yourself with a massage may improve your sex appeal.
Determine what makes you feel sexier than anything else. If you are comfortable with your choices, you know what makes you look sexy!
1. Take Care Of Your Nails.
Go to the beauty salon and get yourself pampered because, well, you're worth it.
So, find what you love and get yourself a manicure and pedicure. Make it a monthly ritual, and you will feel sexy all month long! Find a spa rather than a nail salon if you have the money; the community is better, and there are more perks like massages and waxing services.
2. Maintain Your Favorite Luscious Hairstyle.
What hair looks best depends on the woman. Some girls look beautiful with long hair, while others are hot with a shorter hairstyle.
Take care of your hair and grow it or cut it in the way that gives you the most confidence because confidence is what's sexy! Talk to your beautician about the goals you have for your hair, and get a recommendation for the right products to achieve your dream look!
3. Improve Your Self-Care Regimen.
Even if you aren't dating anyone, having shaved legs makes you feel beautiful, which makes you feel sexy. Are you flossing, getting exercise, drinking water, showering daily, etc.? Add anything on to your daily self-care regimen that makes you feel sexier.
Maintain good hygiene habits so that when you kiss a frog, and he turns out to be a prince, you'll be glad you flossed and didn't wear granny panties that day. If you want the storybook ending, try to always be happy with the way you look.
4. Wear Makeup The Right Way.
Makeup is often a plus as you can highlight your best facial features and cover up your least favorite features. But, we need to learn how to use makeup in the right way.
Self Magazine has a great article on how to wear your makeup in an easy step-by-step process.
Don't know how to apply makeup? Check out YouTube videos that illustrate how to apply makeup. Better yet, go get a free makeover. When you do, pay close attention to how the beautician applies it to you, which colors are best, and buy what you need to look and feel your best.
5. Be Unique.
This isn't to say you should change the way you are, but being one-of-a-kind increases your sex appeal. Guys want to have the "creature unlike any other," the unique unicorn whose beauty shines from the inside out. Aim to be an enigma!
Hone in on your interests that make you special. Light up the room with your smile, listen intently but don't babble. Instead, you should have an attitude, a sense of confidence, and radiance that makes you light up the room! So, shine your best qualities, and don't let anything hold you back from your dreams.
6. Avoid The Wrong Type Of Lipstick.
According to one study, women with light foundation should use light rose shades of lipsticks while medium-toned skin looks best with lipstick that has pink or brown undertones. Finally, women with dark skin should try to use wine-colored pinks.
Find out the right lipstick for your skin tone, and use it every day - even if you are staying home. Try putting on some lip gloss, too. You'll feel better, which will increase your confidence.
7. Stop Plucking Your Eyebrows.
Or, at least cut back on the hacking away of your eyebrows. Think of the model Brook Shields, the famous model who has thick eyebrows; she's gorgeous as-is and is famous for her bushy, thick eyebrows.
Check out this Cosmo article, which explains how to fix over-plucked eyebrows and/or how to make the most of the brows you were born with. The latest style is thicker eyebrows, so don't go crazy with the tweezers.
8. Lighten Up The Perfume.
Use a little perfume if you'd like, but don't go overboard. Your natural scent should shine through. If you really want to knock the socks off guys you're interested in, consider buying perfume that has pheromones in it.
9. Go Tanning If It Makes You Feel Prettier.
Using a bronzer or hitting the tanning beds may improve your skin if you use the right products. Town and Country has a great list of the best self-tanning products, and Good Housekeeping lists the best tanners in their article as well. Find what works best for you and go for it!
Looking to spicen up your sex life and build your connection with him?
One of the best ways to increase your connection with your partner is to spice up your sex life. An awesome way to do this is to bring some excitement into the mix by using toys that will drive both of you crazy.

We've partnered with LoveHoney to give you exclusive access to some of the best toys on the market. Click here to check them out, completely anonymously of course! Your relationship will thank you for it.
Feel Sexy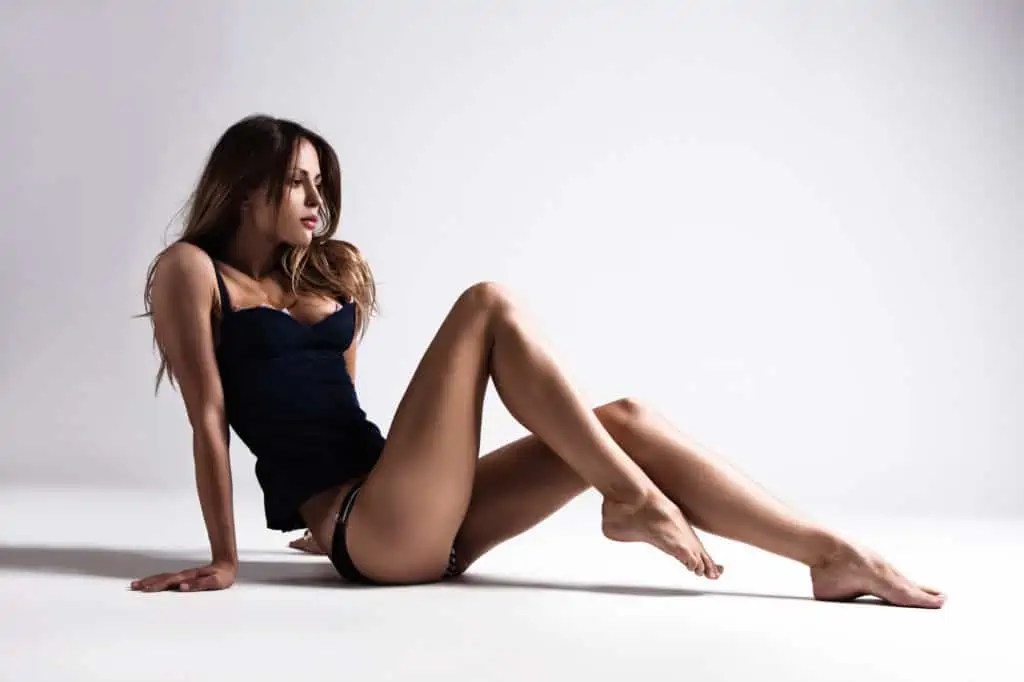 It's all about feeling sexy. How you feel dictates how you appear to others, and confidence in your appearance makes you shine. Being a confident person will make you feel like a sexier person, so let's get to feeling hotter!
10. Have A Good Workout.
It's recommended for most people to hit the gym or do some kind of physical activity for 30 minutes at a time, at least 3 times a week. And exercise releases endorphins, which make you feel happier and more energetic.
Join a gym, watch a great exercise video, or go jogging at a park. Make exercising fun by cranking up the music in your iPod or whatever; you can even just dance around your living room for fun if you can't get out. If you want to exercise in a sexy way, consider something like Carmen Electra's striptease video set.
11. Touch Yourself.
According to Cosmo, masturbation has the benefits of helping you love yourself more, making your sex life better, boosting your self-confidence and body image, reducing stress, and many more pros. So, carve out time to touch yourself and watch how your sex appeal increases.
Don't know how to get an orgasm on your own? No problem. Healthline lists 28 tips and tricks for masturbating, which will teach you how to get it done right. The many health side effects of playing with yourself make it worthy of something you should try.
12. Give Yoga A Try.
Yoga is a great way to exercise because it keeps your body toned and improves your posture. It allows you to connect with your body, and when you connect your mind, spirit, and body, you feel like you have complete control over your sex appeal.
13. Eat Foods That Make You Feel Sexy.
Some foods can increase your sex drive, which in turn increases your sex appeal. You can start eating chocolate, which releases endorphins, caffeine, which increases your arousal, and watermelon, which increases your sex drive.
14. Get In Front Of A Mirror.
You can also try undressing in candlelight in front of a mirror; this is a therapeutic exercise that will help you feel more connected to your body. It also gives you a chance to look at your body and enjoy seeing the things you love the most about yourself.
15. Lounge Around Your House Naked.
That's right. Get naked and feel like a model. If you want to, wear your favorite lingerie or nightgown. Strutt your stuff like there's no tomorrow. You'll be glad you did, but don't forget to close the blinds so that you aren't offering a peepshow for free!
Live Sexily
If you are looking for how to be sexy, you need to live a sexy lifestyle. I think there's a saying out there that says something about living the life you dream of to get to the life of your dreams. In other words, if you want to be sexy and live a sexy lifestyle, you've got to practice doing sexy things until it becomes a natural part of your life.
Live a sexy lifestyle, and you will become a magnet that draws the attention of the people you want to be around you. Emitting sexiness attracts people who want to be with you, and it attracts people who want to be like you.
16. Take Care Of Yourself.
Eat right, exercise 3 times a week, drink 8 glasses of water a day, etc. You know the drill. Take care of your cracked heels by putting lotion on them after each shower or bath. You will feel better about your body if you take care of the smaller things like that.
17. Rub Your Body.
When you're in public, it's very sexy to see a girl subtly rubbing her curves. It shows off her best feature - her curves. If this isn't your best feature, focus on what is. Are you hot looking in glasses? Adjust them cutely; any time you accent your best feature, you are emitting sexiness to other people.
18. Stick Your Butt And Boobs Out.
That's right. If you have the curves, show them off. Guys find this to be quite sexy! If you don't have curves, consider wearing a tight cami and jean shorts to show off your flat tummy and skinny features. As modeling proves, many guys go for that style as well.
19. Maintain Good Posture.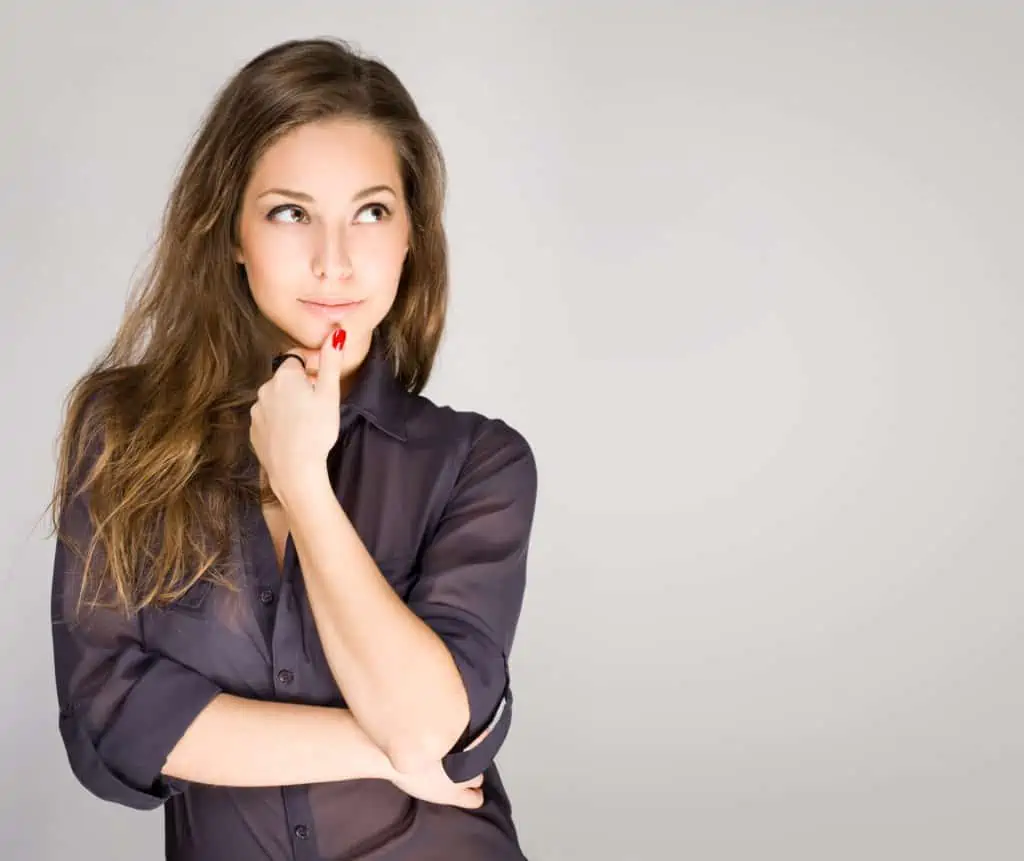 Good posture makes you sexier because it shows off your body and your confidence! Don't know how to maintain the correct posture? Place a textbook on your head and try not to let it fall; in no time, if you do this long enough, you will find that part of you will want to continue to hold this posture for life!
20. Bat Your Eyelashes.
Usually, when people bat their eyelashes, it means they are feeling quite flirty. What better way to show sexiness than to make this simple gesture? If you don't want to invest in fake eyelashes, which are "in" at the moment, consider using a lengthening mascara that will make your eyelashes pop!
21. Maintain Eye Contact.
Want to know more about what eye contact really means with a guy? Check out this article, called "What does prolonged eye contact mean from a man to a woman?" One of the listed reasons as to what eye contact means is sexy thoughts!
It also may mean you are confident and assertive, so make eye contact with others, even if you are quite uncomfortable doing it. As the saying goes, "Fake it until you make it." Maintain assertive eye contact, uncomfortably, until it becomes a natural thing to do.
22. Have A Dance Party.
Crank up your favorite tunes and dance like there's no one watching, and you are on a stage at a nightclub. Just pretend, you know? Like you did when you were a tot. Pretend you are creating the music video for the song and dance your heart out.
Not only is it a great way to live a sexy lifestyle, but it's also a great workout. Pump those endorphins, which will create happy feelings!
23. Keep Clean Living Quarters.
You can't really enjoy dancing around your living room if it's full of dust and junk. Try maintaining a clean home; this will improve your sex life because if someone comes over, the least sexy thing is to walk into a what-looks-like-a-bomb-exploded area!
Something like this is an easy fix: Just hire someone to help you clean or do it yourself. Some people believe it doesn't matter what your home looks like, but in my opinion, it'd be pretty hard to have sex with someone on top of an old bologna sandwich!
24. Dim The Lights.
Just as you enjoy candles, dimming the lights can have quite a romantic effect on your life. If you want to feel sexy, you need to live in the moment.
Someone could view it as too dark, but it sets the mood just right, so keep it how you want it to be. What makes you feel the sexiest? Probably strobe lights don't do it for you, so dim your lights or light some candles, and enjoy true romance.
25. Start Journaling.
Guys enjoy dating girls who are positive. It's not always easy to stay positive when everything around you is going wrong. Something you can do is to keep a gratitude journal. List your blessings each day, and watch your attitude turn back around.
If you want to, use more than one journal. You can use one as a gratitude journal and another one as a diary, something like a tool to let your negative feelings out. Journaling is a proven stress-reliever and helps you create a more positive environment.
26. Get Plenty Of Sleep.
It's recommended that you try to have anywhere from 6 to 11 hours of sleep per night. If you go prolonged periods of time without proper sleep, your body will begin to deteriorate.
You'll start to see dark circles under your eyes, it's possible you could start seeing or hearing things that are not there, and/or your cognitive functions could shut down your brain if you don't have enough good sleep. So, sleep the right amount of hours.
Of course, some people can survive on less than others, but to maintain a beautiful exterior and a clear mind, it's important that you do something about your sleep habits if they are poor. Keep a sleep log and see a physician if your sleep habits are becoming dangerous.
Act Sexy
When I was single, I read a book that changed my whole outlook when it came to guys. It gave me guidance on how to be sexy by playing hard to get. The book, The Rules, has a simple do's and don'ts philosophy and offers time-tested secrets for gaining the heart of Mr. Right (a great, new movie BTW, if you watch romantic action movies)!
"The Rules" recommend playing hard to get and states that when following the rules, women become irresistible to desirable men! Have you ever seen an average looking girl who had men falling all over her? Well, she has probably mastered the rules, according to the book, whereas neglect may befall a beautiful, stunning woman. Why?
"The Rules" are a simple way of acting among men that can help any woman land the heart of her dream guy, or so they claim. I must admit when I turned from the boy-crazy girl who couldn't land a guy to a "Rules" girl, my romantic life changed dramatically; in other words, this stuff works! At least, it did for me. And, I know of no other way to act and still win the heart of the right man!
27. Be A Social Butterfly.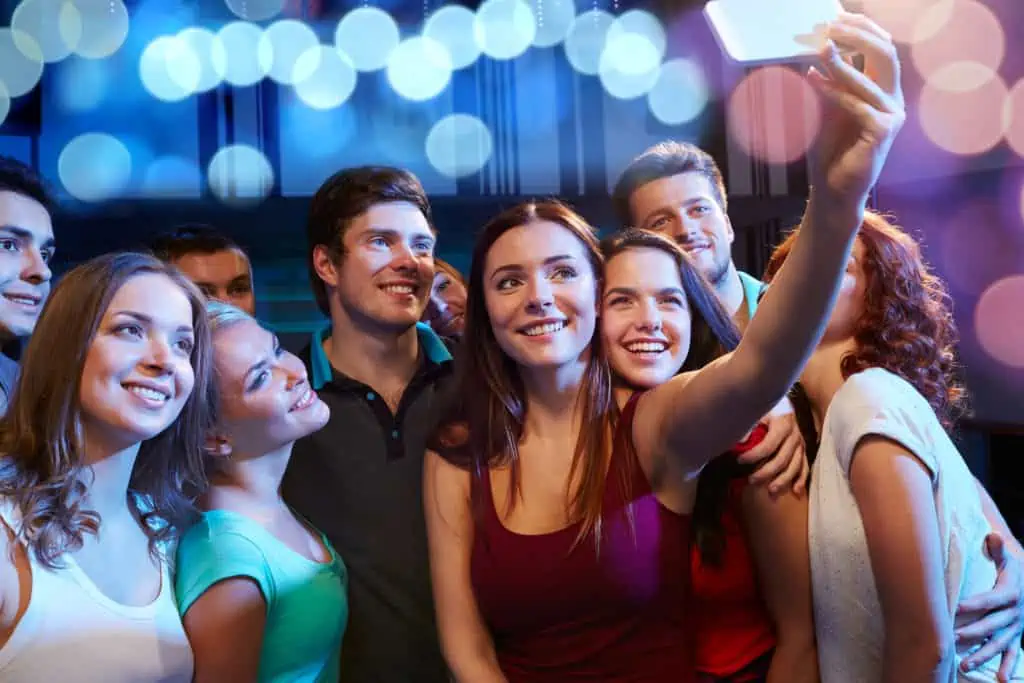 Men love women who have lots of friends rather than hermits who keep to themselves. Men love independent women, women who can keep themselves entertained rather than depending on the men to be around for every single thing.
So, go out and meet people; keep friends that you have fun with or visit relatives you enjoy seeing. The purpose of being a social butterfly is to be busy, so busy that you can take it or leave it when a guy asks you out. And, men find this type of challenge irresistibly sexy!
28. Be Sweet.
Do things for others. Go out of your way to be polite. Men find this trait to be very sexy. Say things like "please" and "thank you."
29. Show Kindness.
Help others! Volunteer! People who are willing to be vulnerable and show their softer side are sexy!
30. Be Mysterious.
"The Rules" call it being an elusive butterfly. A hard-to-get charmer wears her makeup and clothes well; these women know how to act elusive and busy. You don't have to lie, just say things like, "I've got a million things I've got to finish today," if you're asked out at an inconvenient time. The goal is to be hard-to-get; don't jump on your first offer!
No one is saying you can't go out on dates, but just turn them down every once in a while, because you're busy. Men love a challenge, and if he's into you, he won't let a negative response slow him down from pursuing you. After all, an elusive butterfly is 'a creature, unlike any other.'
To be mysterious, you need to slow down the chitchat; don't talk or reveal too much upfront. Make them dig it out of you. The best part? When you do "the rules" right, you will appear to be at least twice as sexy as the women who throw themselves at men in a desperate attempt to win them over that way. My advice? Check out the book!
31. Strut Your Stuff Slowly.
Slow down your walk. Try to spend time taking in the world around you. You never know when you'll pass "the one," so always be alluring.
32. Be Aloof Around Potential Mates.
Don't try too hard when you are around a potential mate. Neediness is not sexy.
33. Show Off Your Self-Confidence.
Sum up everything in the article into one call for action, and be confident!
34. Be Positive.
Focus on the positive things in life. People who have a positive outlook in life are happier; happier people are much sexier than people who are always negative.
35. Take Things Slow In A Relationship.
Take your time in a relationship. Don't reveal everything about yourself on the first date! Let the suspense build up over time!
Dress Sexy
36. Put On Some Hot Lingerie
You don't have to do this for someone else; do it for yourself! Wear it under your clothes and watch your sexiness skyrocket!
37. Show Your Wrists.
There is proof that this can release pheromones, so give it a try!
38. Get Out Those Pumps.
High heels are just hot! Grab yourself a pair of kitten heels!
39. Find Sunglasses You Love.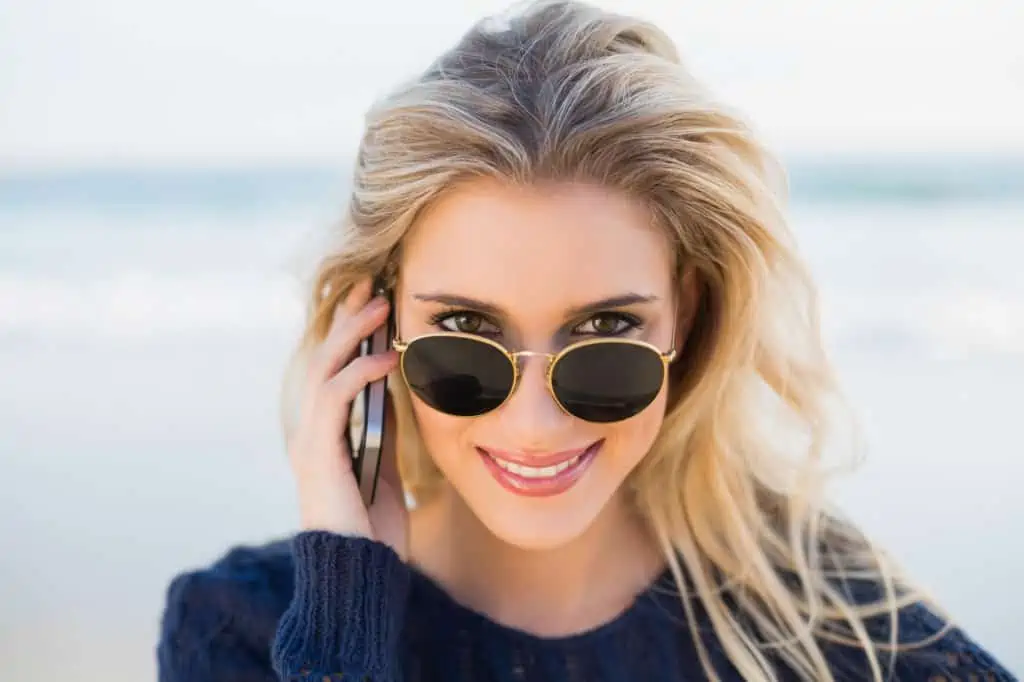 This just makes you cooler, so it's a must-have!
40. Accent Your Curves.
Fix yourself up in a way that flatters your figure.
41. Wear Something That Makes You Feel Sensual.
Clothe yourself in a way that makes you feel hot!
42. Show A Little Skin.
Not a lot; just some. Don't go overboard or you'll look slutty.
43. Get Out Your Favorite Red Dress.
Yes, wearing red is sexy! Studies show that women who flaunt red colors get hit on 56% more times than those who show different colors.
Think Sexy
44. Pull Out Of Relationships That Make You Feel Insecure.
Remember the talk about self-confidence? Well, if you feel insecure, you don't have the self-confidence you need so that you can emit sexiness. Find out what's making you insecure and remove it from your life.
This could mean cutting out toxic relationships or finding new friends that make you feel better about yourself. Find cool friends that make you feel confident and fun, people who have your best interests in mind, and people who make you a better person.
45. Try New Things.
Take a weekend get-away, learn how to knit, go to a town you've never been to before. Trying something new is a great aphrodisiac. Find something that you've never done before and give it a try.
People who seek out new adventures are attractive. Knowing a lot of different things and having many adventures under your belt makes you a more well-rounded person, so step out and try something new; it will increase your sex appeal.
46. Pursue Your Passions.
Feel sexy by going after your dreams, the subconscious part of your life where you know something good lives. Follow your heart and see where it takes you!
47. Challenge Yourself.
Do you have a good part of social anxiety or shyness? Set goals with yourself to improve upon your weaknesses. Later, go back and review how far you've come. Someone who can tell what their flaws are and do something about it is sexy.
48. Show Off Your Strengths.
Like the last point, focus on one of your pros. What part of yourself do you prefer? If someone were to ask you that, how would you answer? Focus on that sexy thing about yourself that everyone loves!
49. Know You Are Gorgeous.
If you believe something to be true, you will soon find that it is true. It's time to stop thinking bad thoughts about yourself, but instead, fill yourself up with confidence. Someone who isn't a true beauty on the outside can still be stunning because of who she or he is on the inside. Believe in yourself, and that's all that matters.
50. Be Beautiful On The Inside.
Be beautiful inside, and it will shine on the outside. Imagine you are a sexy princess, and it will show on the outside. People will flock to you as they see you are a person worth their time, someone they want to know better.
51. Show Off Your Intelligence.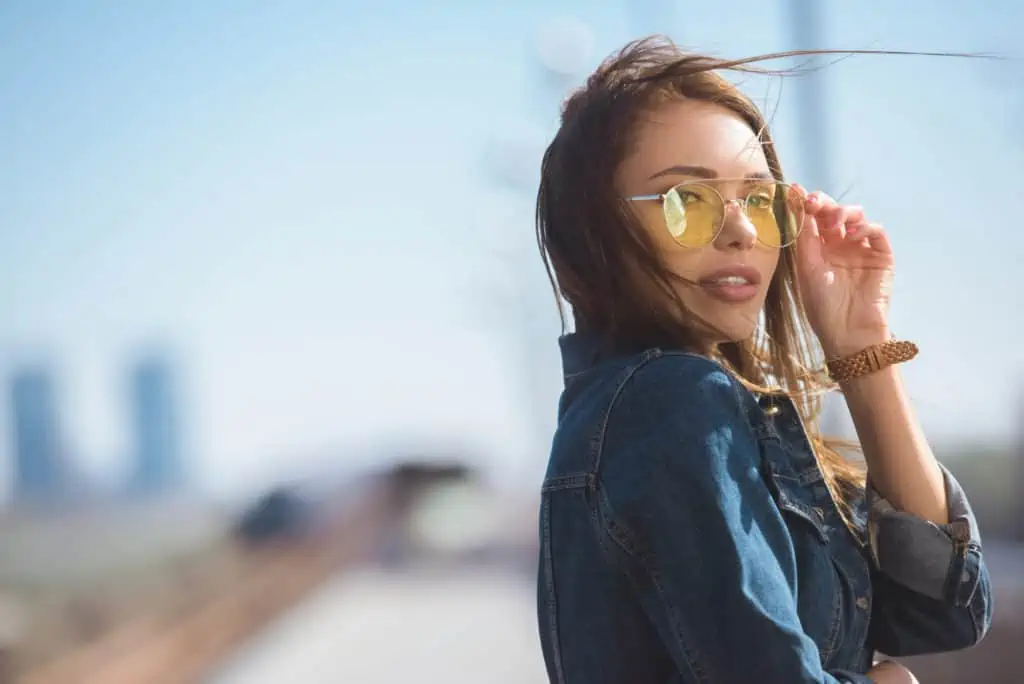 Guys don't want a know-it-all, but they also don't need someone who is purposefully dense. Being smart is a turn-on to guys; they like knowing that you can talk about current events, sports, culture, or whatever, especially if they are considering a long-term relationship with you.
Read more, and you'll knock them dead with your knowledge! Watch some news; that way, you can expand the world you live in.
FAQs
To Summarize...
We've gone over a lot of what makes you sexy! From your looks to your attitude, there are many things you can change to get yourself to feel even sexier than you already do!
What are your thoughts on something sexy? Please leave a comment and share this article!
Want to add some excitement to your sex life and create a stronger connection with him?
One of the most effective ways to enhance your intimacy with your partner is by spicing up your sex life. Using toys can be an amazing way to bring some extra thrill to your love-making sessions.
At Hernorm, we've collaborated with LoveHoney to offer you access to some of the best toys in the market.
Check them out here
in complete anonymity. Your relationship will definitely benefit from it!