Not everyone has the time to have dates during the day. It could be a result of busy schedules, different free times, or fear of seeing people in daylight. Those could be couples' reasons or they could be avoiding something else.
This is where late-night dates fit in, perfectly. Spending time with a guy you like or your boyfriend is one romantic thing people wish to achieve. But, it's even more exciting when you do during the wee hours. You'll have various ideas to choose from.
It's a time you can use to catch up on past good memories and missed events. So, if you miss visiting them during the day, you could plan a late-night date. Here are 121 late-night date ideas you can choose from for a start.
121 Late Night Date Ideas
1. Take couples' quizzes
One thing to try during date nights is to try couples' quizzes. It doesn't only make it fun, but it's a good way to create a stronger bond. You get to know more about each other with little stress.
2. Go to a bowling alley
A bowling alley could be another point of call. There are many bowling alleys that open at nighttime. You could use that opportunity to have fun. It could be with your partner or any of your loved ones.
3. Go out for wine tasting
Wine tasting is a fun date idea. You should try this. It doesn't matter if it's wine or whiskey tasting. The good part of it is that you have fun with your partner while trying it.
4. Eat late-night snacks
You could grab a bag of popcorn and some drinks or chips and have fun with them. It could either be outside at a park or indoors in your house. Anywhere to make you feel comfortable enough to enjoy your date.
5. See a horror movie at home
Seeing a horror movie at night is one of the funniest things to do on a late-night date. It could be scary, but that's what makes it different and fun. You both get to talk about it and predict what would happen next.
6. Order food from a restaurant
One nice late-night date idea is ordering food from a restaurant. It could be a random restaurant or one of your favorites. You could have any choice of food, depending on how light you want to eat.
7. Make dessert together
You may already have a YouTube playlist or starred videos in your playlists of recipes you want to try. You could pick any of them for dessert and try on one of your date nights. Making desserts is one of the best date ideas.
8. Play video games
Video games have a way of eliminating all the distractions around you. You could pick a few to play together. The good thing is that you can choose when you want it to end and you can be spontaneous with it.
9. Try karaoke at home
It's a loving thing to sing along to an instrumental of a song with the lyrics on the screen. You can do this with the guy. Or, you could do it, one person, at a time. It's one of the loveliest date ideas.
10. Go out for an opera performance
Operas are beautiful musical drama shows. Going for an opera performance is one of the unique late-night date ideas you should try out. You both get to watch and talk about it later.
11. Go to a festival
If it's the period for festivals, like the spring fest, you can try attending one. Go out there, watch fireworks, try random street foods, drink and go on a roller coaster ride. It's a fun late-night date idea.
12. Drive around town
An exciting date night idea is to drive around your big city. You could pick a random place on your map and drive there. The good thing is that you get to see other random places and exciting things on your way there.
13. Go camping in your backyard
This is like you creating a warm home outside your main home. It's lovely and it serves all purposes. With this, you can always run into your real home if it rains, or you encounter danger.
14. Sketch each other
As funny as this may sound, it will go as far as making you both know each other more. The fun part is that it won't be perfect. That would make you both laugh and start a good conversation.
15. Have a dinner night with other couples
You could organize a nice night out between you and other couples. It could be at home or a random nice place. You could all play games or talk about different things to keep the night going.
16. Play board games.
Board games are quite interesting. Depending on the one you select, you could discover new things you never knew about. You could also play puzzles or word games. This is a fun date idea enough to keep you happy.
17. Write a bucket list
As a good couple, you and your partner could write a nice bucket list of the things you would love to try. This is simple and would make you both laugh and fantasize about everything on the list.
18. Build something together
Check out DIY videos online and build some craft designs together. That would not only be exciting but give you a child-like mind. Building crafts together would strengthen your bond. Don't go too far, make it simple.
19. Go on a late-night walk
This is very simple and relaxing. It's not only a date idea but healthy for the body and mind. You get to let some things go when you go on a walk with someone. It could be in a busy or serene environment.
20. Cuddle and talk about sweet nothings
You don't need to create a romantic atmosphere for certain things to happen. You could cuddle after your lovely dinner and whisper sweet nothings to each other. This is another way to save costs and avoid the hassle of dressing up.
21. Play the truth or dare game
It's only the two of you, so you could go wild with it. You could play the truth or dare, or the dare or dare game. With this, you could ask each other to do the silliest and funniest things.
Use this tool to check whether he actually is who he says he is
Whether you're married or have just started seeing someone, infidelity rates are on the rise and have increased over 40% in the last 20 years, so you have all the right to be worried.
Perhaps you want to know if he's texting other women behind your back? Or whether he has active Tinder or dating profile? Or worse yet, whether he has a criminal record or is cheating on you?
This tool will do just that and pull up any hidden social media and dating profiles, photos, criminal records, and much more to hopefully help put your doubts to rest.
22. Tell each other horror stories
Horror stories are beautiful at night. That's because it's dark and has a way of playing with people's imagination even after the date night. You should try this, but be sure your partner is okay with it.
23. Do some glow-in-the-dark body painting
You could use some black lights and play with each other's bodies. The glow-in-the-dark art doesn't have to be perfect. You could draw lines, or stick figures with different colors to make it beautiful.
24. Play a flirty game
You could want a date night idea that would leave to sex or any form of intimacy. Playing a flirty game is a perfect date idea for this. Make it sexy and do it in a seducing way.
25. Dance together
Choreography, random dances, salsa, or slow dance. It doesn't matter which one you do together. All that matters is that you get to share a unique moment. One good thing about dance is that it brings people closer.
26. Reminisce about good old memories
Good old memories make one of the best night date ideas. That's because you laugh and talk about the fun times you had. You're also relaxed enough to say the things that hurt you which you couldn't say back then.
27. Sing to each other
Pick any song you love most and present it to your boyfriend or partner. It could be any genre of music. The special part of it is that it's not from an external person, it's from each of you. This helps if you can't enjoy live music.
28. Talk about the highlights of your day
As plain as it may sound, talking about your day is a lovely late-night date idea. You tell each other about the frustrations and happy aspects of your day. You both can vent, console each other, and laugh, simultaneously.
29. Watch a stand-up comedy show
You don't have to go out for this. You could stream it online or watch it on TV. Watching the same stand-up comedy and laughing together is one of the cutest things you can experience on a date night.
30. Go shopping in 24-hour shops
Of course, many schools close at night. But, there are a few that remain open for twenty-four hours. You could visit any of them and pick a few things while you have fun. This is one of the most fun night date ideas.
31. Go stargazing
It's a beautiful sight to see stars at night. You could pick a beautiful place to either sit or lay down to face those stars. While doing this, you could do other things like talking or cuddling.
32. Camp in your living room
If you have a beautiful fireplace, you could light it up and cuddle in front of it. This is one of the best late-night date ideas for winter. It'll create a warm and beautiful romantic atmosphere for you two to enjoy.
33. Make and eat finger foods together
You don't need to go too far with the finger foods. You could make some fries, like chips, and eat with ketchup. To spice it up, you could add a little glass of wine or coffee.
34. Have a bubble bath together
Get a beautifully scented shower gel to make a nice bubble bath. You both can bask in its warmth while sipping some wine and having a good laugh. That's one of the loveliest late-night date ideas you can try.
35. Watch sports games together
Tune to one of your sports TV channels and have a happy time together. You could even have exciting challenges by each supporting a team or player. It is a moment where you get to boost your energy and happy levels.
36. Talk about your relationship
Sometimes, you need to reflect on how your relationship has been for the time you've been together. Talk about your strengths, weaknesses, and how well you can manage them together.
37. Go late-night swimming
Night swimming is one of the calmest and relaxing activities to do. At that time, many people would retire to their beds, giving you enough time to swim and have fun with your partner. You should consider this a late-night dad idea.
38. Clean and organize your house
If either of you is too busy during the day to clean up, you could fix a date night to help each other arrange your houses. It could be one night for each of you. You don't have to rush it.
39. Visit nightclubs
You could visit nightclubs on your date night. With the loud music, partially dark environment, and tipsy people, you can go wild with your partner. Grind on him and behave naughtily. That's one way to spend quality time with him.
40. Attend theater plays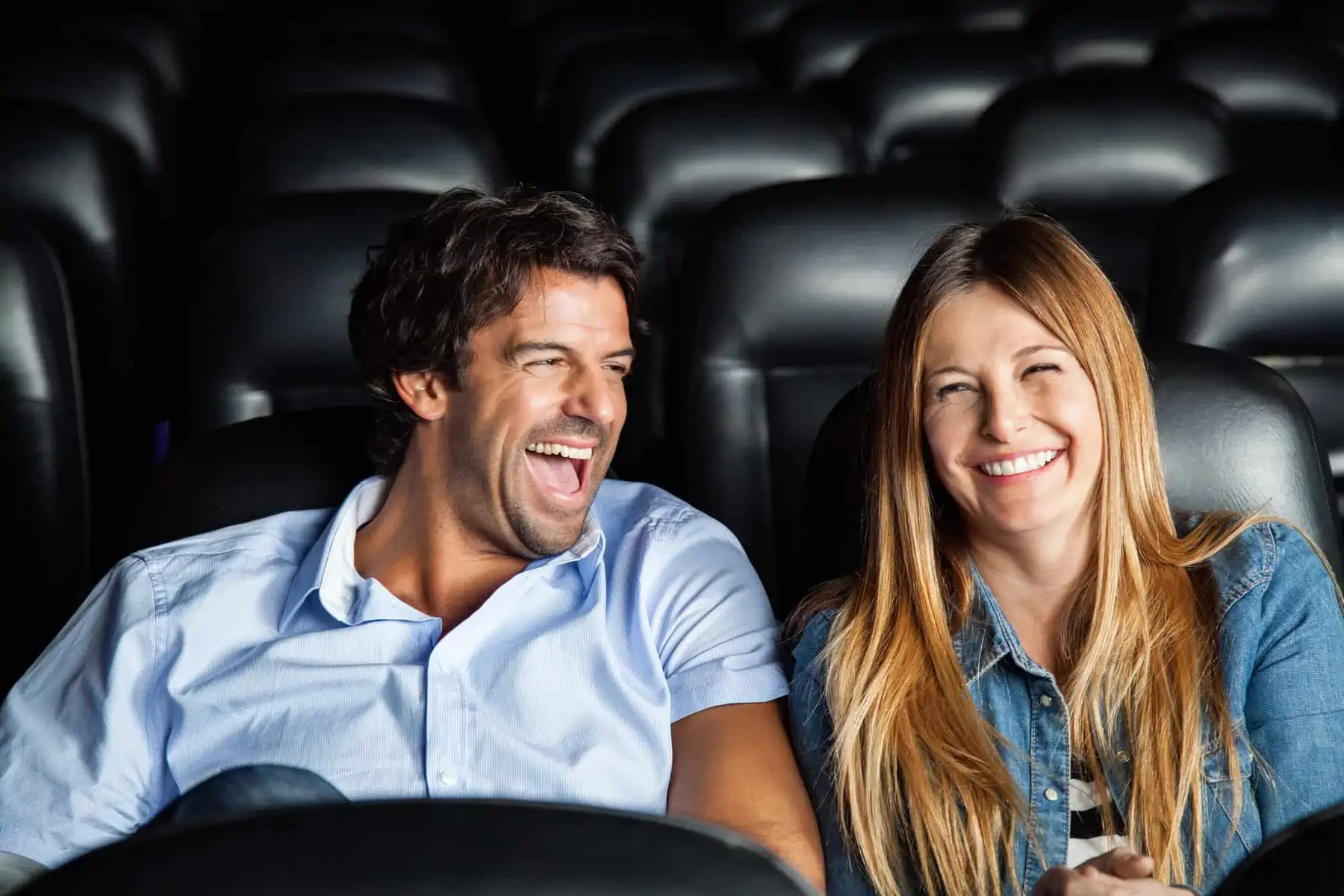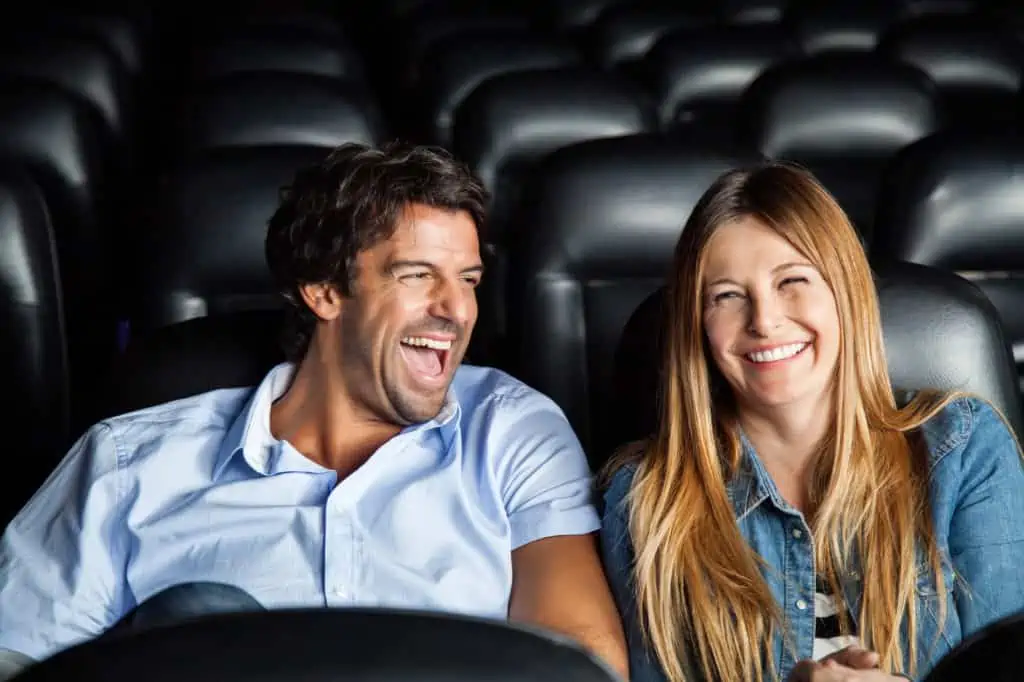 Theatre plays are very exciting. You don't have to travel too far for this. It could be in your nearby surroundings. Compared to cinemas, theatre plays have a different feel from what they offer. This is one of the date ideas you should know.
41. Watch the wonderful sunrise
This is a pretty sight to behold. It's beautiful and even more special when you have your loved one beside you. You could sit there from an early hour and watch the wonderful sunrise. This is one of the date night ideas you should have in mind.
42. Go for a late-night tour
Late-night tours are amazing. You get to spend quality time with your partner. You could drive to different open shops and see what they have. Or, you could go visiting historical landmarks.
43. Try a hot air balloon ride
This should assure you that it's going to be only you and your partner. It will be warmer and more romantic because it's in the serenity of the night. So, you could both choose to do anything fun there.
44. Go out to late-night karaoke bars
If you don't want to try karaoke at home, you could step out to a few late-night karaoke bars. Attending karaoke night outside your home is another exciting thing. You watch and cheer for other people while they sing.
45. Attend an online dance class.
Pick one online dance class out of the numerous ones out there and fix a late-night date night to practice it. For you to have fun to the fullest, you could choose the easiest one to do.
46. Go out for a late-night outdoor picnic
A late-night outdoor picnic is a nice late-night date idea. It is calm, serene, and private. You don't need to be scared of someone taking random photos of you without knowing. And you can also dress the way you want.
47. Go to a local coffee shop
Going to a coffee shop doesn't necessarily mean you're going to drink hot coffee. You could take a sandwich and any soft drink, or one of the cold coffee drinks. It's a way to spend quality time together.
48. Listen to your favorite songs
You both may not love or listen to the same song. But, it's a time to know more about each other and the kind of music to listen to. Either you sing along to it, or you hum and dance to it if you don't know the lyrics. It's a good alternative to live music.
49. Play pool
The pool hall is a lively place to visit. It could be only the two of you or many other people who are also on a late-night date. There are many pool halls. The good thing is, in pool halls, nobody will think you're crazy if you scream when you win. You could also visit many pool halls if you wish.
50. Attend a live music performance
This is something that lightens the mood. It would make you go crazy by screaming and singing along to the lyrics with other people. Depending on the genre of the music, you could either jump to it or slowly move your body to the rhythm.
51. Go through social media
This is one of the most relaxing late-night date ideas. You could go on random people's pages and check out their posts. Alternatively, you could read updates on the little happenings around you.
52. Try your own drive-in on your laptop or DVD Drive
If you have a laptop or DVD Drive, you could organize a drive-in. Arrange a lovely space for you and the guy to see a movie outside your home. Make it as simple and cozy as you can.
53. Go to an art gallery
Visiting many art galleries is a great date idea. Although not many art galleries open at late hours. But, you could see a few. Or, you could have a good plan and travel out of your town for it.
54. Have a barbecue night
You could save yourself the stress of having late-night tours by organizing a mini barbecue night in your house. It could be pork, beef, chicken, etc. It all depends on your preference.
55. Indulge in cocktail making
Check the internet for a few ways to have the best cocktail-making session. It doesn't matter if it comes out perfect or not. The good thing is that you get to spend quality time together.
56. Go on ghost tours.
Ghost tours are some of the late-night tours people should explore. It's creepy, scary, and has a weird kind of fun to accompany it. You could even decide to scare each other, while you laugh.
57. Go on a little social lounge date
A social lounge date is something you should consider. Social lounges give the best of fun things in bits. So, you have nice music, food, and drinks from the same place. Sometimes, you have a lovely view.
58. Talk about long-term goals and aspirations
There's nothing as beautiful as talking about your goals and aspirations when you're both relaxed. You can both talk, analyze, laugh, and correct each other where need be. This is an intimate date idea.
59. Decorate the house
If it's a special season like Christmas, Thanksgiving, Easter, or any special occasion, you could make it a date. Get all the props you need during the day and have fun with them at night. This is another date idea you can do.
60. Write a poem with your partner
Another romantic thing you can do on a late-night date night is to write a poem with him. You can both brainstorm on the use of words together. You could also decide the genre to write.
61. Go out to a late-night gym
Gyms are safe and secure for you to carry out your late-night workout. So, you pick the closest one to you and drive or walk down there. This is a cute date night idea.
62. Customize mugs for each other
If you've never tried this before, you should plan it for your next date night. They could be tiny mugs for decoration or those for drinking coffee. Get colorful markers and color, or make simple sketches on them.
63. Sit by the beach
Pick two blankets or more and move to the beachside to relax a bit. Watching the waves of water has a calming effect on the body. This is something you should try out with your partner.
64. Go to late-night markets
You could go to some late-night markets to shop. It could be vegetables, fruits, food, clothes, or anything you may need at home. As simple as it may sound, late-night markets are fun. It's something you should suggest to your boyfriend.
65. Try a massage session
This is a home massage session. You don't need a professional masseuse for it. You can both do it for each other. Organize a simple setup with basic home tools and begin. Massages relieve stress beyond thoughts and imagination.
66. Go to an aquarium
A nice date idea is going out to communicate with different fish species. You could walk around the aquarium while talking about different things, or asking questions about the fish. It's simple, but you'll enjoy every bit of it.
67. Try a late-night photo session
You could dress up in lovely outfits, like you would do when you're going for a special occasion, and take photos. It doesn't matter if you take selfies or set a timer on your phone to take random photos. You could also go out for a photo shoot.
68. Go to a strip club
Many people seem to feel better going to a female strip club. Depending on you and your date, you could pick your preference. But, it's fun watching a naked person do their thing. This is more for a crazy couple.
69. Plan for a vacation
If you're both a busy couple, you could have a nice night date to talk about taking a break from the little daily hustle and bustle. You could talk about the budget and the location of your future vacation.
70. Ask each other romantic questions
One late-night date idea you should do is to plan with your partner to have a list of questions you both can ask each other. You write yours and he has his. But, you should make sure that they're romantic questions.
71. Get tipsy together
You could choose to booze up at home or step out a bit for it. Get nice alcoholic drinks. If you haven't tried whiskey, it could be your whiskey-tasting time.
72. You could go skating
One way to strengthen the bond between you and your partner is to have a late-night skating date. If you don't know how to skate, you could use that opportunity to learn.
73. Take your pet for a walk
This is an opportunity where you get to spend quality time together. It's more like using one time to kill two birds. So, your pet gets to breathe fresh air, while you have a good time with your partner.
74. Do your dirty laundry
It feels more fulfilling to achieve something while having fun. Doing your dirty laundry is one of them. You could make it fun by talking about random things and sharing the different aspects of them, equally. So, while you're washing, he could be ironing.
75. Trying a little bit of yoga
Yoga is very exciting when you do it with someone else, especially a guy you like or are in a relationship with. You could do this for two to three hours with little breaks in-between.
76. Wash the car
It may sound funny and creepy to wash your car at night. You may be wondering how your neighbors would take it when they see you do that as your date. But it could be exciting to try.
77. Go cycling
Depending on your preference, you could use the same bicycle or two different bicycles. This would be more like a late-night tour for you two. You can get to enjoy the breeze and do slight exercise. This date idea you should consider.
78. Share a cup of ice cream
Most people are used to buying two cups of ice cream on a date. For a change, you could both buy a huge cup or plate of ice cream and eat together from it. This will strengthen your bond.
79. Go late night jogging
Have you ever tried jogging at night? You should do it with your partner. The lovely thing is that, unlike morning time, you can both relax after that. This is because there's no serious schedule at night.
80. Draw tattoos on each other's bodies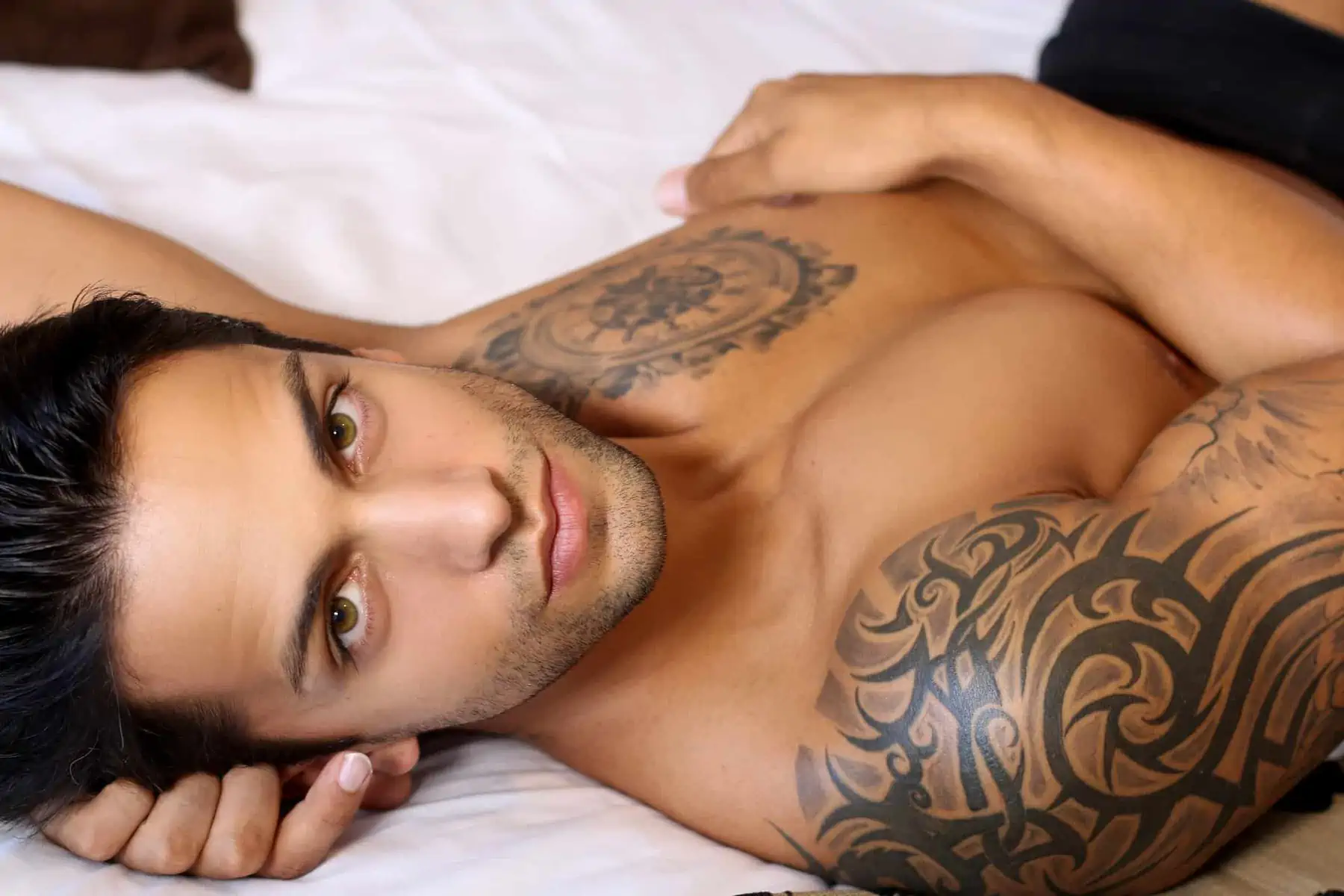 The fun part about this is that the tattoos won't be permanent. So, there would be no regret afterward. Use colorful pens and draw your choice of pictures on each other's bodies. You can do it in the comfort of your home.
81. Go fishing
You may not succeed in catching fish in the night. That's because some of them could be asleep at that time. But, it's fun to go out and play with the serenity of the water.
82. Dance in an empty street
Many people have tried this before and have proven it to be fun. This is an exciting late-night date idea because most people would be asleep. You don't have to be shy or worry about unseen eyes.
83. Play card games
Card games are challenging and fun. You could one the one you prefer the most and begin to have fun playing it. It's simple and you can play it as many times as you want.
84. Have a candlelight dinner
Decorate your house with candles. Turn off all the bulbs and light the candles to create a romantic atmosphere. To make it nicer, you could get scented candles.
85. Make homemade chocolates
Trying out new recipes for homemade chocolates could be one of the nicest late-night date ideas for you to try. You could get basic ingredients and get to the fun part of the night.
86. Go on a roller coaster
For some people, roller coasters are exciting, while some others think it's fun. If you or your partner don't have a fear of heights, you should try going on a roller coaster.
87. Eat from the same plate
Have you thought of eating from the same plate as your partner on a date? If you haven't, you should try it someday. Get a big plate of food, instead of two plates of small portions.
88. Try a motorcycle ride
One of the loveliest late-night date ideas is riding a motorcycle. But this is better for couples who know how to ride motorcycles. If you don't, you could still try.
89. Go out with family members
It may sound like you won't have private time with your partner, but hanging out with family members on a date can be nice sometimes, especially when they have their spouses, or you miss visiting them.
90. Dance in the rain
Don't worry about having a cold after that, it's the fun part you should look forward to. Dancing in the rain is one of the spontaneous late-night date ideas you should consider for one of your dates.
91. Dress up in Halloween costumes
You don't have to be an art person to do this. You could dress in the Halloween costume you've always loved and have fun with it at home. It could be you two acting a drama or taking photos.
92. Try late-night gardening
Have you ever thought of watering your outdoor flowers at night? You should try it as one of your late-night date ideas. If you have enough outdoor light, you could also trim them and clean up the unwanted part.
93. If it's winter, play with the snow
One of the nicest late-night date ideas is to build a snowman. Either you do that or you create any play you know you are both comfortable with. Playing with snow is something most couples should try on their dates.
94. Write love letters to each other
Isn't this just romantic? Staying in the same space and crafting a little well-written note to one another. It doesn't have to be any complicated thing. You could talk about how you first met or what attracted you both to each other.
95. Try skydiving
Not everyone loves heights. But, skydiving is fun, especially at night. It's something you should do in your spare time. You could try it just before the weekend so you can have some time to rest afterward. This is one of those lovely late-night date ideas.
96. Plan a movie date
Instead of watching a movie, you could plan a movie date to see a few movies. They could be classic movies. So, you could both lay or sit comfortably and watch movie trailers, or read reviews to know the classic movies to choose from.
97. Watch the city from a hill
You know how lights flush the city, especially when it's a big city? That always comes with a lovely aerial view. You and your boyfriend could fox a date to view it from a hill. It's an amazing sight to behold.
98. Build a treehouse
Build a treehouse with your partner. It's one of the best late-night date ideas. You won't only work as a team, but create a space for future late-night dates. The fun part of it is that you'll have an uninterrupted time together.
99. Take pictures in the same outfit
This is an amazing thing to do with your boyfriend. You don't need to buy new couples' outfits. You could wear clothes of the same color and take photos with them. It would be crazier if you have different colors of light, or you could play with effects.
100. Try a pillow fight
Pillow fights could be so much fun, especially if you have a large apartment to run around in. You don't need to have a special plan for it. Get on with it as the excitement builds up. You don't need to worry about the pillow tearing.
101. Play hide and seek together
To be safe, you can do this indoors. Doing it indoors will also give you a limited space to play in, hence, making it warmer, more enjoyable, and long-lasting. Hide and seek is one of the most interesting late-night date night ideas to try.
102. Join online cooking classes
It could be a live one or a pre-recorded online cooking class. You could pick a tough or simple cooking lesson to follow, it depends on your preference. Cooking classes teach new recipes.
103. Eat late-night street food
This applies mostly if you're too tired to make a meal together or have a mini late-night picnic. You could casually go to a busy part of your town and get some street food. This means that you won't have to clean up because you're out.
104. Have a fun time in the car
There are numerous interesting things to do on a date night with your car. You can get intimate in your car or talk about things. You could also relax the seats, lay down, and talk about random things until you get tired.
105. Go on a train to an unknown destination
This is a late-night tour you should try. Hop on the train or bus, and stop at an unknown destination to relax. The interesting part is that you'll have a fun time on and off the train.
106. Go on a spontaneous sleepover at a hotel
If you have extra cash for a hotel, why not have your date night in one? You can pick any beautiful and affordable one around you, and enjoy your night there. It's just a little change for one night.
107. Plan funds for charity
Sometimes, it's not about your fun, but people in need. Use one of your late-night dates to plan funds for charity. It could be for kids, adults, or people who are struggling to fight a particular sickness.
108. Play golf
If you don't feel like going to one or more pool halls or bowling alleys, you could try playing golf. Golf is another thing you can use to bond with your partner. It's one of those late-night date ideas to consider on a Sunday.
109. Babysit imaginary children
This is exciting to do, especially if you both see a future together. You could decide on the number of kids you would love to have and play-act accordingly. It's more imaginary but interesting.
110. Act a few scenes from a movie
One nice thing you can do during the wee hours is acting funny or crazy scenes from a movie. Pick a few of them, preferably the ones that need only two people. Act them and have fun with your partner in any way you can.
111. Make a scrapbook
Try cutting out pieces of pictures from an old magazine or newspaper to make a scrapbook. If you wish you could add your personalized designs to make it look good.
112. Act like kids
As childish as this may sound, acting like kids are adorable. It's even more interesting when you mimic kids you both know and are used to. You could do this alone or combine it with something else.
113. Dress like the opposite gender
Another nice thing you could do with your boyfriend or spouse is to cross-dress. You could help put some makeup on him, while he helps adjust the tie you wear.
114. Enjoy a night of intimacy
Intimacy could include foreplay, sex, and deep late-night conversations. Having a night to do intimate things goes far to rekindle and strengthen any bond you have in your relationship. Do this with someone you're comfortable with.
115. Try to break a world record
When you've run out of late-night date ideas, try to break a Guinness world record. But, attempt the ones you have tools or facilities to achieve. Doing this would occupy you and your partner for a certain time, even if you don't succeed.
116. Attend a random house party
If you feel that going to social lounges is a bit planned, you could attend a random house party. It could be one in the heart of the city or your neighborhood. Random house parties could be fun and crazy to attend.
117. Create art with food and fruits
This would be easier if you check out pictures of food art online and try replicating them. You can do it with fruits, vegetables, finger foods, or a full meal. But, it's creative and exciting to try.
118. Bake cookies
If you're not a professional at baking cookies, you could check some recipes from chefs online. You could mix it, while the guy does shaping and placing on the pans for baking.
119. Create a weekly fun list
An interesting thing you could do is pick a night you can both use to plan your weekly fun activities. Because you both know your schedules, you could plan fun date activities for the week.
120. Plan for volunteer work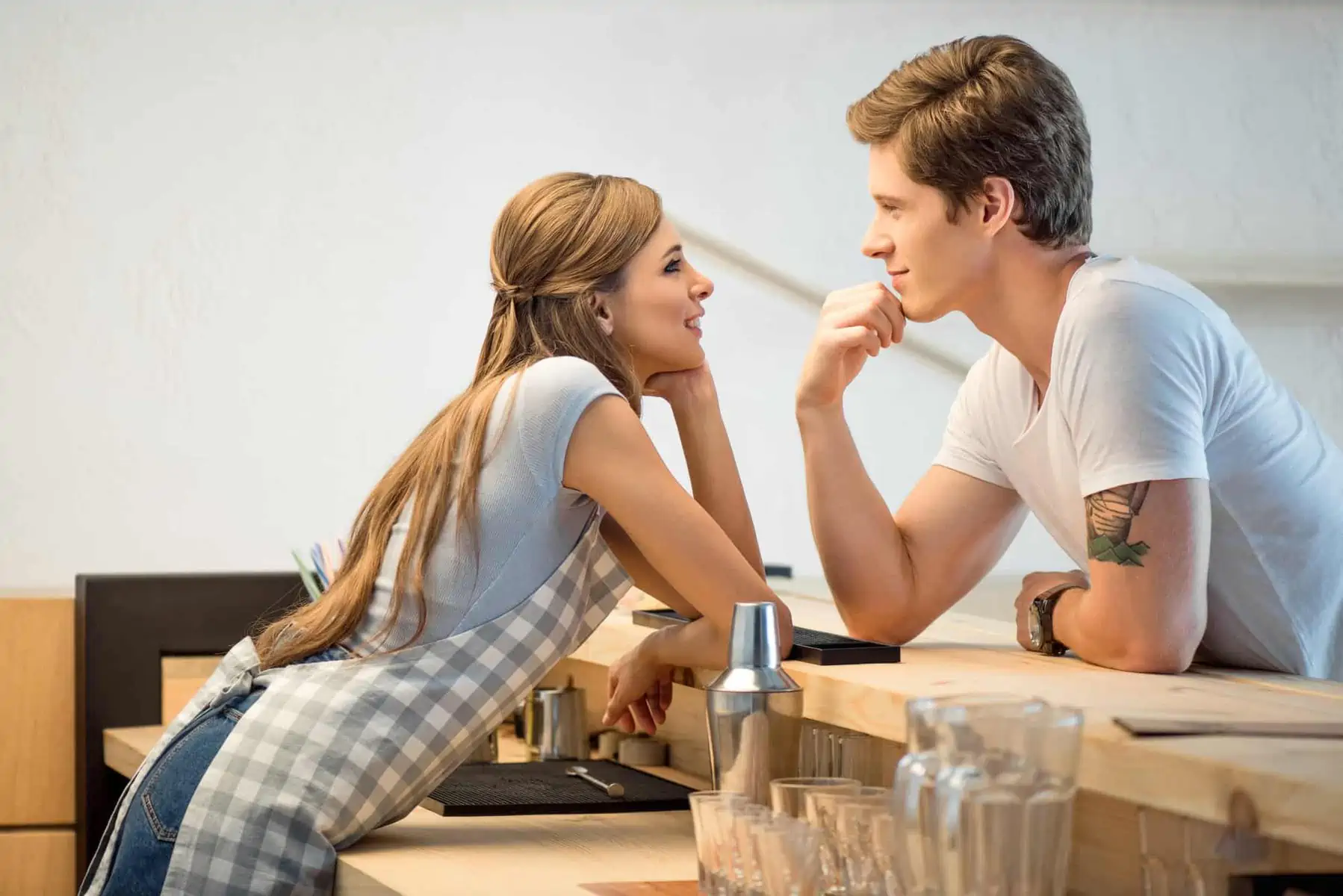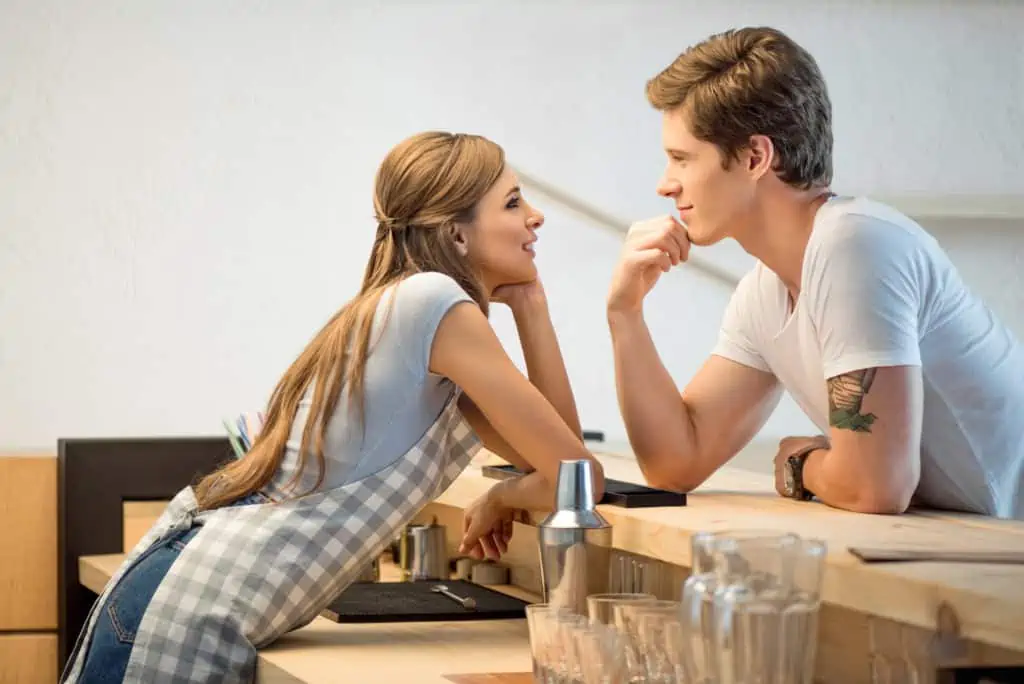 When you're tired of going crazy and visiting a few social lounges, you could pick a day to plan and volunteer to humanity. It could be care work for adults or teaching crafting to homeless kids. Plan anything you're both okay with.
121. Make a handmade outfit
You could find the simplest DIY ways to create a handmade outfit. It doesn't have to be perfect and you can create it with paper, instead of cloth material. If you wish, you could create nice costumes.
FAQs
In Conclusion
I hope the 121 late-night date ideas I've mentioned give you a clue on the fun things to do on your date night. Most importantly, you should be comfortable in your skin while you try them. If you liked this article, please share it with others, and drop a comment.
Utilize this tool to verify if he's truly who he claims to be
Whether you're married or just started dating someone, infidelity rates have risen by over 40% in the past 20 years, so your concerns are justified.
Do you want to find out if he's texting other women behind your back? Or if he has an active Tinder or dating profile? Or even worse, if he has a criminal record or is cheating on you?
This tool can help by uncovering hidden social media and dating profiles, photos, criminal records, and much more, potentially putting your doubts to rest.