Every so often, even the best couples ran out of ideas for something to do together. Despite the best intentions, and being very much in love, there will be a time that neither one can think of things that they will both love to do and enjoy.
103 Fun Ideas To Do For Every Couple
Here, we list 103 things for couples to do. Every couple is different and will have a different idea of what is fun, but there are ample suggestions here for them to find something that they will want to try either at home or out together.
1. Go out to eat
This may be something that you've done a million times before, but if you go out to eat with your partner, you will naturally start talking to each other, and perhaps you could discuss other hobbies you could start together.
2. Cook together
Making food together is a great way to discover new foods as well as new ways of interacting.
3. Share a bottle of wine
After a while, couples sometimes diverge on drink tastes. Share a bottle of wine together and discuss what you like.
4. Play a board game
Board games are a great way of passing time as a couple. Find one that you both like to play and get going!
5. Play tennis
Tennis is a good game for a couple to play together. You could even try having lessons together.
6. Go on a bike ride
Going on a bike ride is a good idea and a fun way to get fit together.
7. Play golf
Golf is a great game to play with one another as you can have fun just improving your own individual game.
8. Go away for a weekend
Going away for a weekend is a way to get a change of scenery and take time to enjoy one another's company.
9. Go kayaking
Going kayaking is one of the most fun things you can do as a couple. Either get individual boats or a duo one.
10. Read the same book
Try reading the same book and then talk to one another about it.
11. Watch a film
We all spend a lot of time in front of screens but make time to watch a film together on a date night.
12. Do some DIY
Doing DIY together is a good idea to strengthen the bond between you both.
13. Go to a music concert
Music is always fun to hear live, go to a concert one night to see a band.
14. Go for a walk
You don't have to complicate things. Sometimes just going for a walk together is a great way to spend the day.
15. Have sex
It may sound crude, but having sex is one of the best ideas as to how to spend time as a couple.
16. Go to see a play
Culture is a great way to make conversation between a couple, so go to a play you have wanted to see for ages.
17. Workout together
Working out together can take your exercise regime and relationship to another level.
18. Take an art class
Push the boundaries of your artistic flair by taking an art class together.
19. Go to a museum
Museums will always start conversations as you will both be learning new ideas.
20. Go to the fair
Going to a funfair one night is always going to be a brilliant date.
21. Get a dog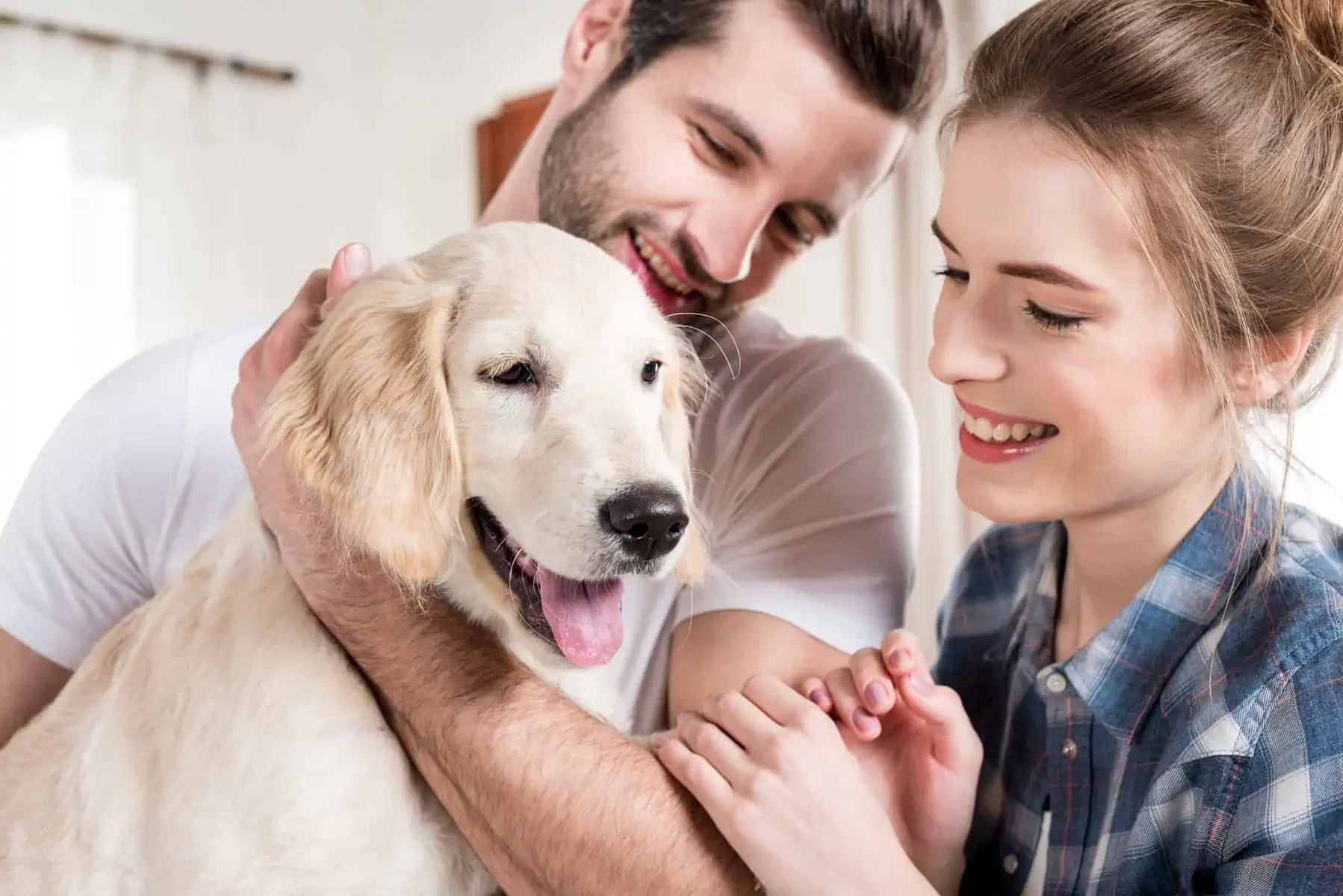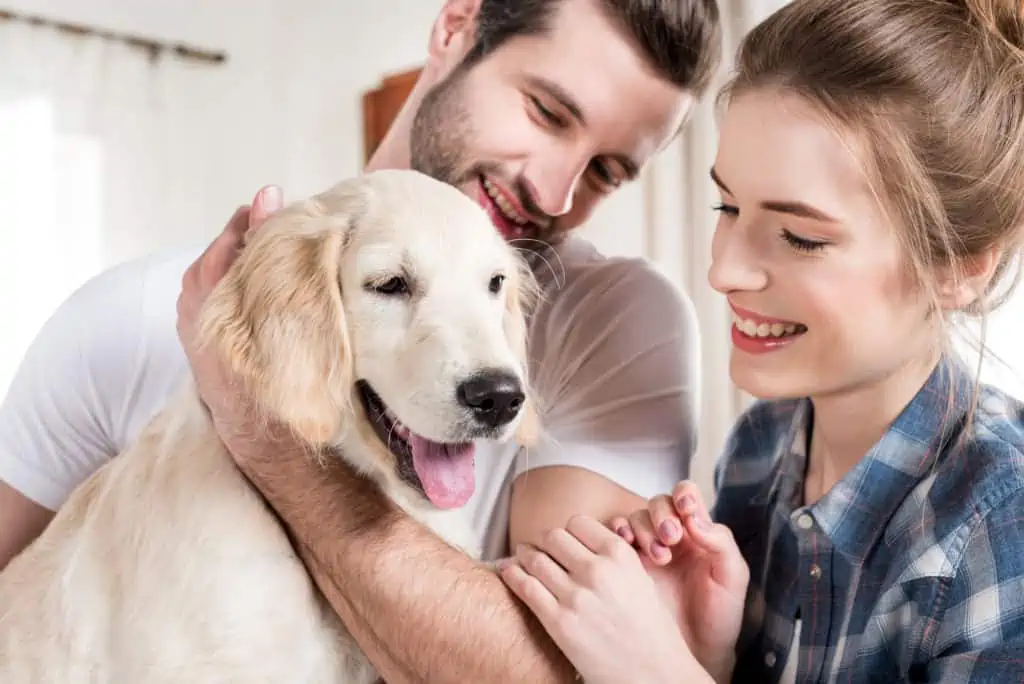 Dogs are great to make people take more time out of their busy lives. They can be great for a couple, therefore.
22. Listen to music
Listening to music at home is a relaxing way to spend time with each other.
Use this tool to check whether he actually is who he says he is
Whether you're married or have just started seeing someone, infidelity rates are on the rise and have increased over 40% in the last 20 years, so you have all the right to be worried.
Perhaps you want to know if he's texting other women behind your back? Or whether he has active Tinder or dating profile? Or worse yet, whether he has a criminal record or is cheating on you?
This tool will do just that and pull up any hidden social media and dating profiles, photos, criminal records, and much more to hopefully help put your doubts to rest.
23. Give each other a massage
Massaging each other is not only sensual it is also a massive stress reliever.
24. Go to a cocktail making class
Learning how to make a decent cocktail is a fun way to bond.
25. Organize old photos together
Going back through old photos is a simple way to take a trip down memory lane.
26. Go to a pub or bar crawl
Moving from pub to pub or bar to bar, is always a good idea for a date with your partner.
27. Go boating
Take the day to go boating on a river or lake and see where you get to.
28. Go sailing
Sailing is a bigger adventure than boating can be, so if you can take the time to go out on a yacht.
29. Go on holiday
Going on holiday is the ultimate way to change the scenery and get away from home.
30. Explore your closest park
Sometimes, we take our closest surroundings for granted. Go to your local park and properly get to know it with one another.
31. Go to a new restaurant
We are all creatures of habit. Trying a new restaurant for a date with one another is an easy way to shake things up.
32. Go to a music festival
Music festivals are another level of fun if you are both into music. Take a weekend to see as many live shows as possible.
33. Do some astronomy
Stargazing is not only interesting it is also very romantic.
34. Play crazy golf
Crazy golf or mini-golf is always going to make one of you laugh.
35. Go on a river cruise
If there is a river near you, take the opportunity to cruise down it.
36. Try a new type of food
Discovering new cuisines is always a fantastic conversation starter.
37. Do an escape room
Escape rooms are a fun new activity that couples will enjoy doing together.
38. Discover a nearby city
You don't have to go far afield to discover something new together. Go to a nearby city and explore it.
39. Do a wine tasting course
Wine is a huge, complicated subject, but it's fun to learn about for obvious reasons too.
40. Go bowling
Bowling is a popular activity that couples can try.
41. Go roller skating
If you like cycling, why not try rollerblading or roller skating one day.
42. Play bingo
Bingo may be a game traditionally played by the older generations, but it can be fun for a young couple too.
43. Go to an outdoor play
Plays inside can be terrific, but there is something magical about going to an open-air theatre.
44. Talk about your past favorite moments with each other
Talking about the past with each other will help make your bond stronger.
45. Take each other on a mystery trip
Plan a mystery day out or a night out that you know the other will love to do.
46. Go to a theme park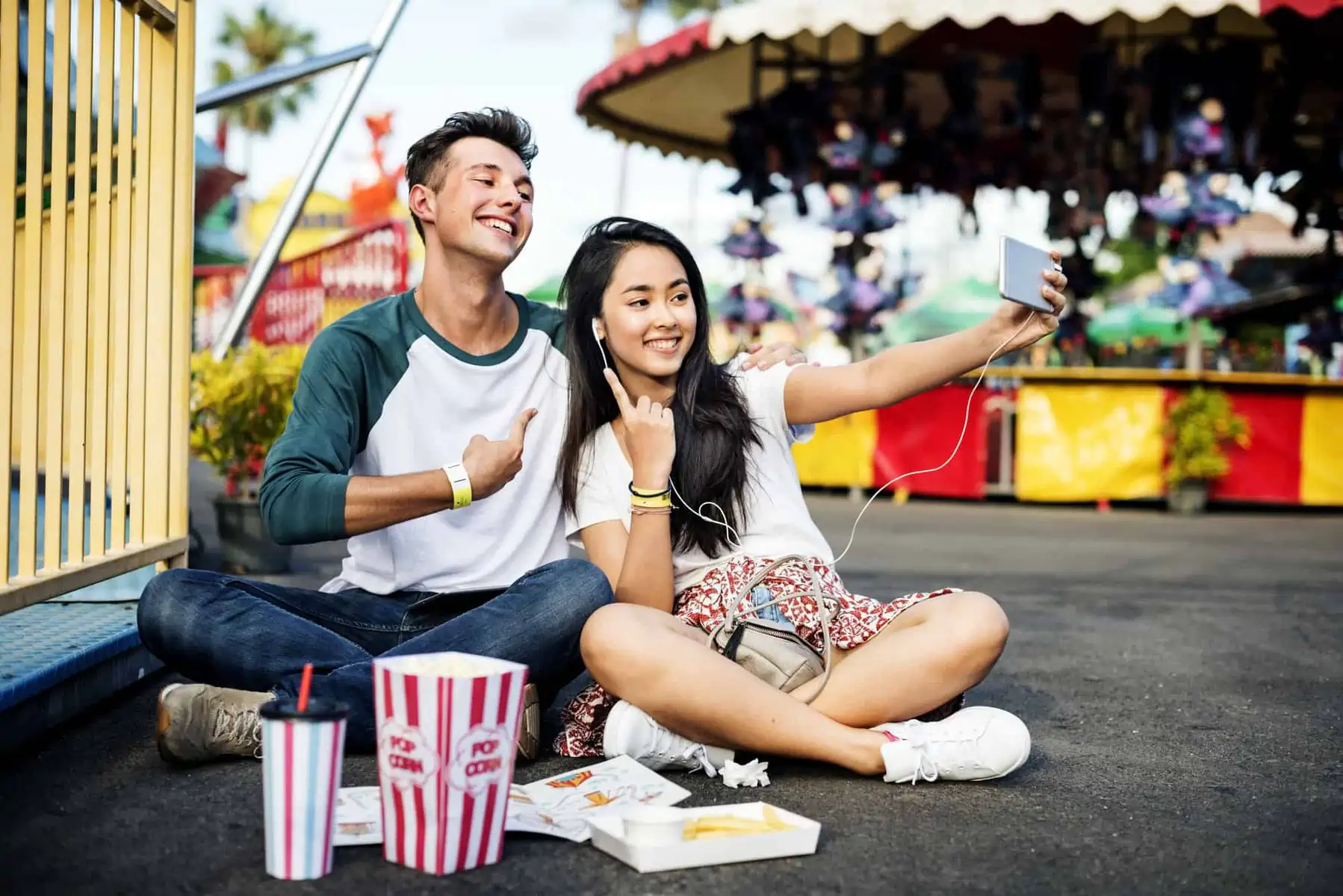 Theme parks will always be a fun date that each person will like to repeat over and over again.
47. Go to an aquarium
There is something magical and serene about going to an aquarium and starting at all the beautiful freshwater fish.
48. Have a picnic
Eating outdoors on a picnic blanket is always very romantic - especially with lots of delicious food.
49. Go to a drive-thru
You don't have to over complicate things for couples to do, going to a drive-thru can be something that you both like to do together.
50. Go and look at your nearby viewing point
Taking the time to go to see a fantastic view near you, and take it all in is one of the things for couples to do when they both need some peace and quiet.
51. Go to the beach
Going to the beach will always provide its own entertainment for a couple.
52. Go horseback riding
Horseback riding is a challenge that can be some of the most fun things two people can take on together.
53. Train for a sports event together
Training for a marathon or triathlon is something that you may like to do to bring you closer together.
54. Go on a hot air balloon ride
To up the romance in your relationship, going on a hot air balloon ride is something you will both love doing.
55. Go to a casino
Going to a casino is always so much fun even if you don't gamble. Try it for a date one night.
56. Go to a brewery
Learning how beer is made is interesting, plus fun to sample!
57. Go to a vineyard
Going to see a vineyard and trying some delicious wine will make for a fantastic change of scenery from home.
58. Do a movie day
Just stopping for a whole day together can be one of the fun things that help a couple relax.
59. Netflix and chill
Netflix and chilling one evening are also one of the best ideas for a couple to destress.
60. Talk about your fantasies
For the slightly kinkier things for couples to do, talking about your fantasies can be an enlightening experience.
61. Make a bucket list
Making a bucket list of the things and ideas you want to achieve before you die is a great thing to do together.
62. Go to a sex shop
Visiting a sex shop is an easy way for a couple to mix things up in their sex life a little.
63. Talk about what you want from your careers
Knowing what each of you wants for the future and what you would like to achieve can help bring you closer.
64. Go fruit picking
Fruit picking is a fun, physical activity that gets you both out into the open air.
65. Go to a lavender farm
Lavender fields are beautiful so they can really up the romantic things for couples to do with one another.
66. Listen to a new podcast together
Listening to a podcast with each other is a fantastic conversation starter.
67. Discover a new band
Discovering new music together is a wonderful way to strengthen relationships.
68. Go back to where you had your first date
Going down memory lane to where you had your first date, is something that both you and your partner will like to do over and over again.
69. Go to a golf range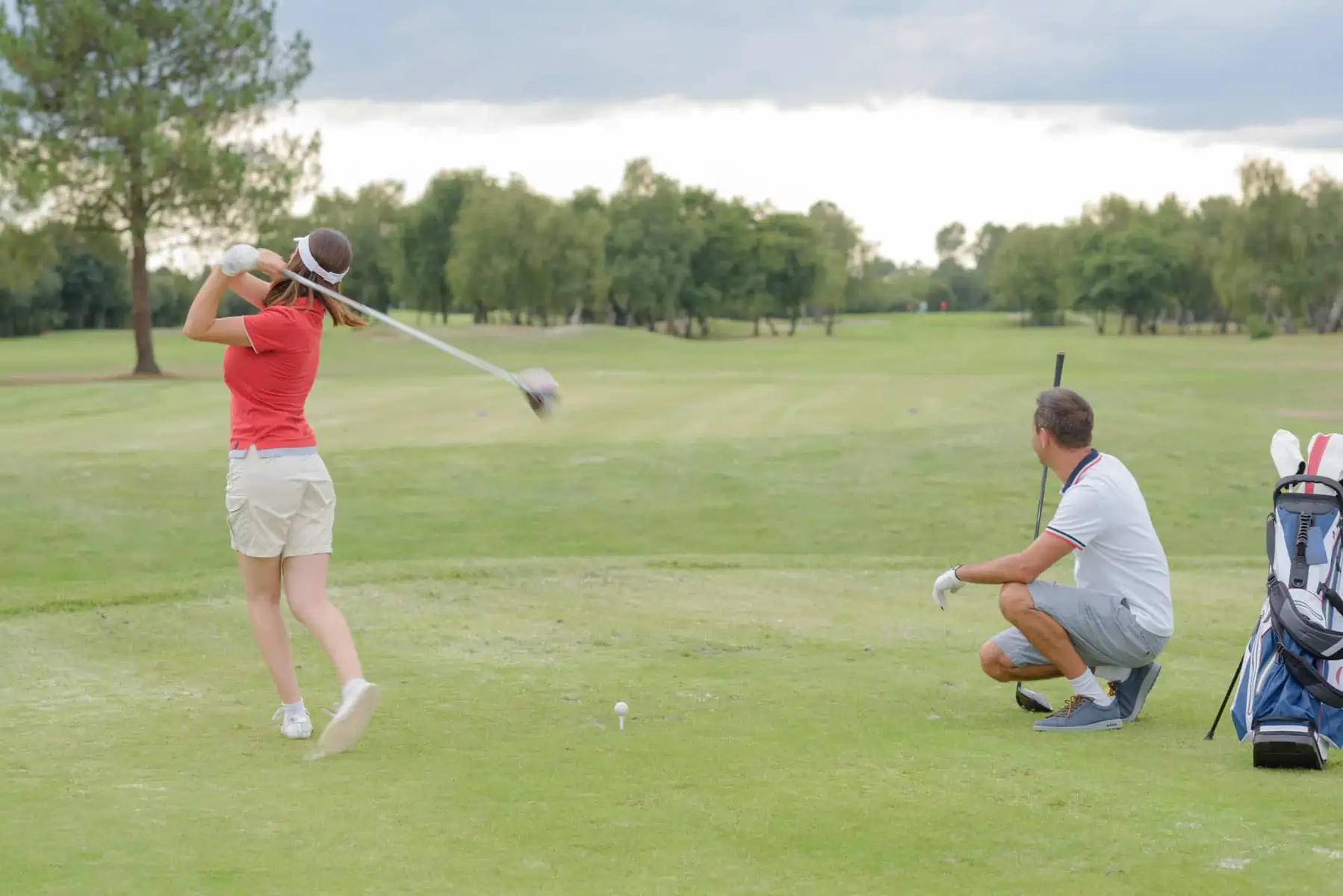 Practicing your swing at the golf range is a way of improving both your game while spending time with each other.
70. Go rock climbing
Rock climbing is a sport that needs you to trust your partner, so it can be one of the fun things a couple does to improve their relationship.
71. Get in the car on a spontaneous road trip
Try not to overthink things and just jump in the car and drive. See where you end up.
72. Watch a box set
Of all the things for couples to do, this is perhaps the easiest.
73. Do a jigsaw puzzle
Doing a jigsaw puzzle isn't for everyone, but if you love doing them, it can be a brilliant activity to do with each other.
74. Play scrabble
If you have a scrabble board at home, open it up and start playing.
75. Go for a massage
Everyone will love a massage. While you can give a massage to each other, why not pay a professional to do a couples' massage for you.
76. Go to a spa
If you like a massage, spending the day at a spa is something you'll both love.
77. Go hiking
Going for a hike is a fabulous way to spend the day with each other away from home.
78. Go paddleboarding
Paddleboarding is not only fun, but it's also a fantastic work out too.
79. Make a cake
Baking is different from cooking, so try out baking together to see what results you get.
80. Do yoga together
Yoga is fantastic as it's relaxing as well as physically demanding. Doing it together will be a good way to improve your bond.
81. Go volunteering
Volunteering with each other is something that you will like as it makes you feel better about yourself as well as using your couple time constructively.
82. Discuss your favorite sexual exploit together
There will be a time that you both enjoyed sex with each other that has stuck in your memories. Talk about it.
83. Learn to dance
Dancing is such a fantastic idea for couples as it means you can also practice at home.
84. Do pilates
Pilates is a challenging work out that can help relax the mind too making it perfect to do as a couple to enjoy.
85. Go to a nightclub
Going out clubbing can help you both let your hair down and relax.
86. Pick outfits out for one another
Dressing each other can produce hilarious results.
87. Go to karaoke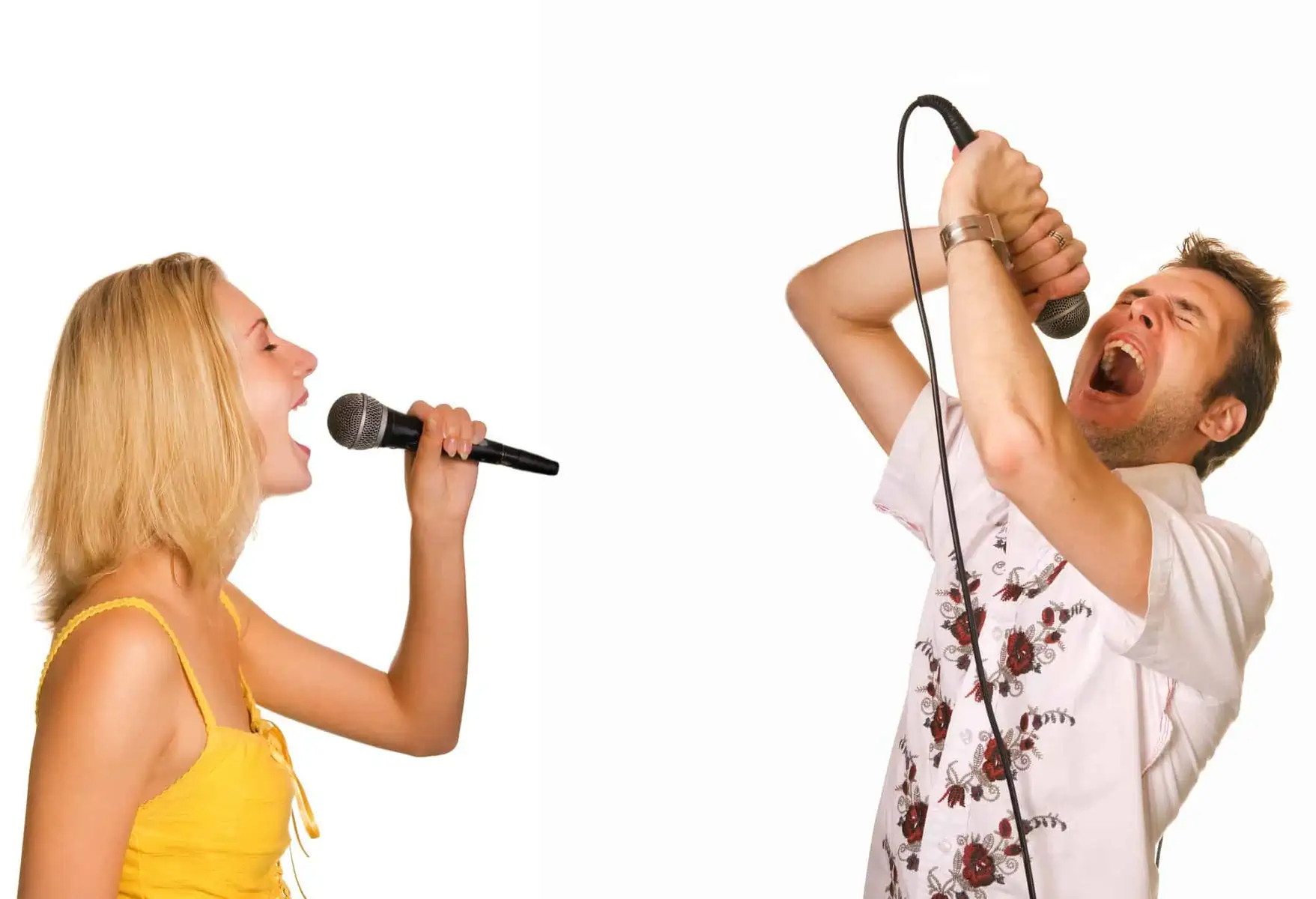 Karaoke is a funny activity to do together.
88. Go to an open mic night
Open mic nights can be so much fun, even if all the acts are bad.
89. Go to an AmDram play
Checking out the local talent at an AmDram play can be very entertaining.
90. Go antiquing
Going to an antique fair and picking out rare finds can be very rewarding.
91. Play pool or snooker
Improving your pool game with each other can be a way to learn how to support each other.
92. Go to a pool party
Pool parties are always fun, even more so with your partner!
93. Learn a new language
Anything that you learn together can help you grow as a couple. Learning a language is a fantastic idea to do just that.
94. Play frisbee
Letting go and just playing frisbee at the local park is a fun idea for two people.
95. Go to a comedy show
Comedy shows will always leave your sides hurting with laughter.
96. Go to a martial arts class
Learning a technical skill such as martial arts is a fabulous way to deepen your connection.
97. Have a dinner party
Having friends around can help you both relax and also provide a lot of conversation for you.
98. Go snorkeling or scuba diving
While you can't talk underwater, snorkeling or scuba diving is a lot of fun.
99. Go fishing
Fishing may not always be in someone's idea as to how to spend their spare time, but give it a go as a joint hobby.
100. Go camping or glamping
Camping is a cheap and easy way to go on holiday together.
101. Go to a farmers market
Buying fresh produce at a market is a fantastic conversation starter in a way that going to a grocery store isn't.
102. Have a BBQ
Cooking on a BBQ is always a very social affair.
103. Make ice cream
Making ice cream is a fun cooking technique that everyone will enjoy the results from.
FAQs
Things To Do With Your Boyfriend - Summary
It's not unusual for two people in a couple to feel they have run out of things to do together. However, just remember to take the time out to dedicate to your relationship and you'll find that you will always come up with something you can do with each other. Our above list is a fantastic starting point for when you are really stuck, but it's not at all exhaustive!
Utilize this tool to verify if he's truly who he claims to be
Whether you're married or just started dating someone, infidelity rates have risen by over 40% in the past 20 years, so your concerns are justified.
Do you want to find out if he's texting other women behind your back? Or if he has an active Tinder or dating profile? Or even worse, if he has a criminal record or is cheating on you?
This tool can help by uncovering hidden social media and dating profiles, photos, criminal records, and much more, potentially putting your doubts to rest.