If you have had a fantastic first date with a person, it can make you anxious to make the second date just as successful. However, what do you do on a second date where you are still getting to know each other, but also want to ensure that it is as memorable as the first date?
Below we'll give you a near endless list of epic second-date ideas so that you not only have a great time but can also be sure to impress your date!
Remember, a great way to ensure that you have successful first and second dates is to be relaxed and yourself. In doing so, you will be able to get to know each other more easily and far more effectively too.
119 Fantastic Second Date Ideas
Here is our list of suggestions for second-date ideas.
Pick the ones that not only your date will enjoy, but you too. If you are enjoying something you are far more likely to relax and have a good time which is key when you are trying to get to know each other.
1. Rock Climbing
Great for an active person, rock climbing can be one of the best date ideas and also help engender feelings of trust between one another. 
2. Bowling
This classic second-date idea allows two people to talk to each other in a relaxed environment while the game itself provides good conversation starters.
3. Coffee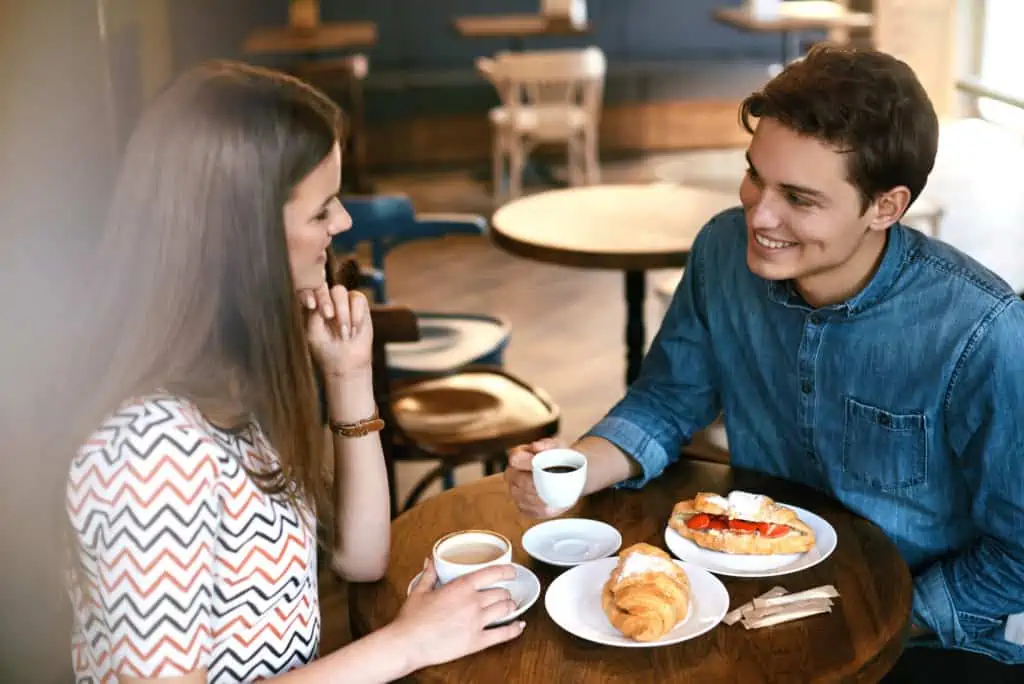 Going for coffee is perhaps the most common of second date ideas. Coffee is a very laid back second date option that allows you both to talk easily. 
4. Mini Golf
Mini golf is a great way to get the conversation started and an easy way to find something funny to bond over.
5. Drinks
Find a local bar to drink in and just let the alcohol help relax you both and start talking easily.
6. Cinema
Going to see a film on a second date can help get the conversation going afterward so you have something to talk about.
7. Restaurant
If you don't want to just go to a bar, try to find a local restaurant that has great food as well as drinks.
8. Ice Skating
Going ice skating is one of the more unique data ideas where you can flirtatiously touch each other in a natural way.
9. Football Match
Going to a football match is a great second date idea as it gives you something to watch if silence falls between you. 
10. Amusement Park
Going on rides can make for one of the most memorable second dates out there - and also gives you the opportunity to touch each other.
11. Botanical Gardens
If you are after something more cultural and sedate, going to the local botanical gardens is a good option.
12. Zoo
A zoo is an underrated option as a second date idea. Animal lovers will always enjoy it and have something to talk about throughout. 
13. Rooftop Viewing Platform
A rooftop bar or platform is a fantastic conversation starter.
14. Double Date
Going on a double date as your second date is a way to ease the pressure on one another.
15. Party
Taking your date to a party is another way to alleviate pressure on one another for something to talk about.
16. Sushi Making
Making food like sushi can be a fantastic way to get to know one another.
17. Park
Keeping things simple by going to your local park is often a good way to get that third date. 
18. Cycle Ride
Go if you are both into fitness, going on a cycle ride can be a bonding experience
19. Golf
If you are both keen golfers, golf can allow for easy conversation and chats.
Use this tool to check whether he actually is who he says he is
Whether you're married or have just started seeing someone, infidelity rates are on the rise and have increased over 40% in the last 20 years, so you have all the right to be worried.
Perhaps you want to know if he's texting other women behind your back? Or whether he has active Tinder or dating profile? Or worse yet, whether he has a criminal record or is cheating on you?
This tool will do just that and pull up any hidden social media and dating profiles, photos, criminal records, and much more to hopefully help put your doubts to rest.
20. Beach
Spending the morning at the beach can provide a sensational backdrop to your second date.
21. Dog Walk
If you know your date loves dogs, a dog walk can be a great second date idea. 
22. Dinner
Cooking dinner for one another can help you both get to know each other in relaxed surroundings.
23. Brunch
Going for brunch is usually a relaxed affair, and sometimes possible to have a few drinks to help as well.
24. Museum
If you both are into history, going to a museum is a fantastic conversation starter.
25. Art Gallery
Art often provides something for two people to say to each other.
26. Talk
Going to a talk regarding a subject that you are both interested in is something that can make for a second date to remember.
27. Theatre
Seeing a play or a musical will often help bring people out of their shell if they like the arts.
28. Hot Air Balloon
Not something suitable for those with vertigo, a hot air balloon is the ultimate romantic second date.
29. Country Pub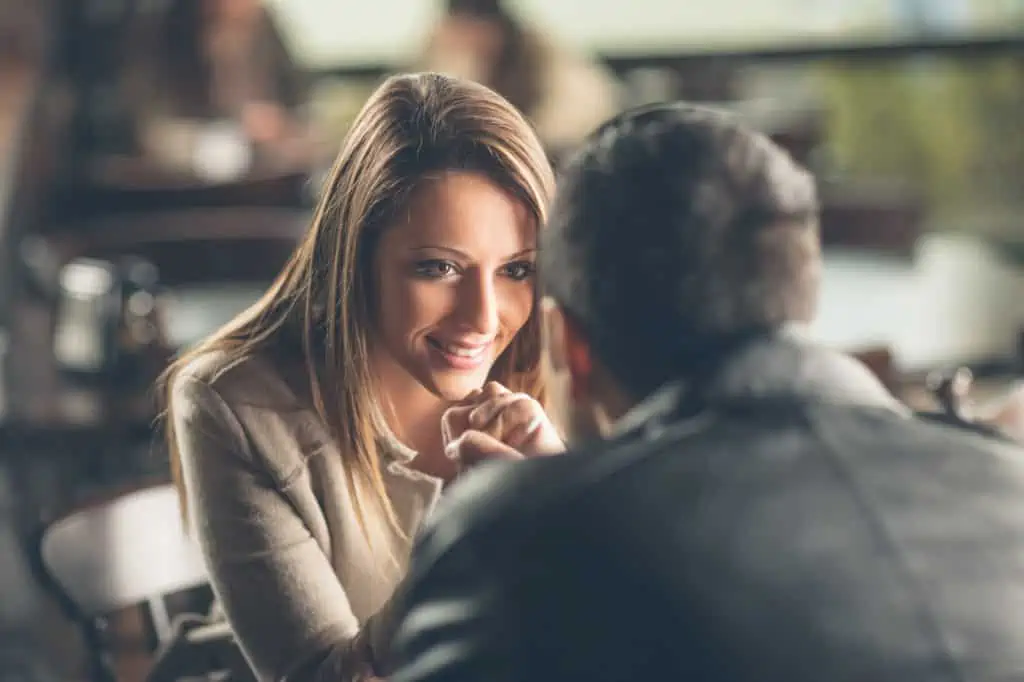 A country pub provides a beautiful setting as well as the ability to have a few drinks over food.
30. Cocktail Making
Learning how to make your favorite cocktail can really help you both let down your guard on your second date.
31. Dance Class
If you don't mind making a few slip-ups, taking a dance class can help you bond.
32. Drive-In Cinema
This old classic date is a good way to set a romantic tone for your evening.
33. Vintage Market
Milling around stalls at a vintage market provides good conversation for each other
34. Horse Racing
If you like betting or horses, going to the races can be a fun second date.
35. Greyhound Racing
If horses aren't your date's thing, taking them to see the greyhound's race is also a good option.
36. Lunch
If you can't quite find the time for dinner, suggest lunch which provides a more relaxed atmosphere too.
37. Hiking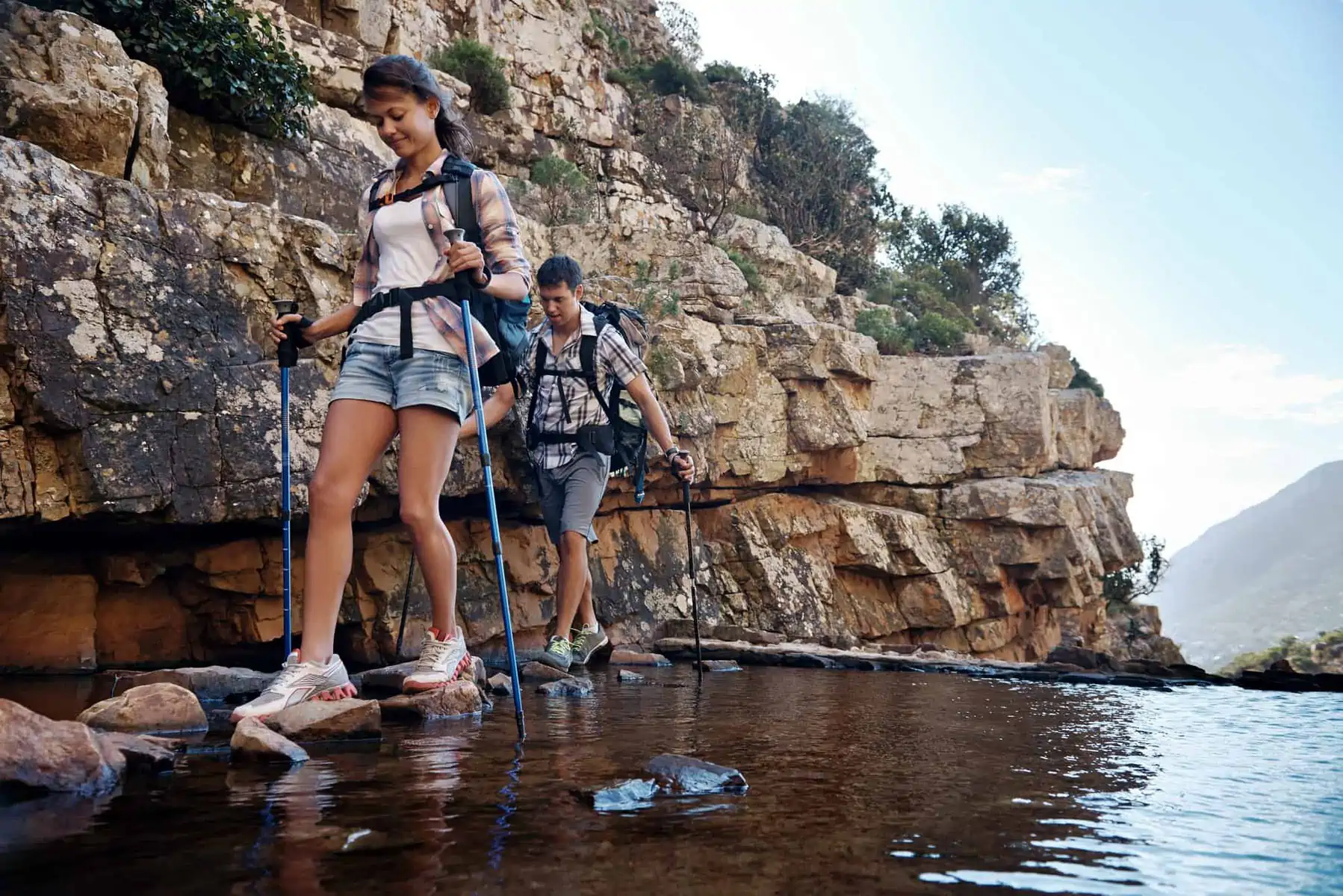 If you live near a hilly or mountainous landscape, get your boots on and go for a hike with your date.
38. Tourist Bus
Taking in your city's sights on a tourist bus can really get you both talking.
39. Night Away
If you really want to up the romance, suggest a night away in a boutique hotel.
40. Parachute Jump
For those that love adrenaline junkie activities, a parachute jump is a second date to remember.
41. Escape Room
This activity will always bring two people closer by working together.
42. Comedy Club
Comedy and jokes at a bar over drinks will set a date apart from all others.
43. Karaoke
If you both love to sing, give a karaoke bar go-to shake things up between each other.
44. Live Band
Live music always makes people happy. Take your date to see their favorite band.
45. Boat Ride
Going out on the sea for a boat ride is a backdrop you'll both remember.
46. Shopping
If you really like your date, and they love shopping, going to the mall can be a good method
bring you closer.
47. Jazz Concert
Music lovers will love to be taken to a jazz concert.
48. Outdoor Theatre
A play at an outdoor theatre is very romantic, especially if you take a picnic with champagne.
49. Swimming Pool
Relaxing at the local swimming pool can help foster a stronger bond on a date.
50. Kayaking
Kayaking is a fantastic option for those that like their dates full of activity.
51. Arcade
For the gamers out there, going to the arcade is the second date dreams are made of.
52. Train Ride
If you're lacking in ideas, taking a picturesque train ride is an option.
53. Bingo
While not the most romantic, Bingo is always a great conversation starter.
54. Fruit Picking
Fruit picking gets you both outdoors and also allows you to make some jam or other sweet treats after your date.
55. Book Reading
If you both like to read, try going to a book reading.
56. Drawing Class
A drawing class can be an opportunity to learn a new skill while getting to know one another better.
57. Brewery Tour
Drinking beer can be educational too at a brewery tour.
58. Wine Tasting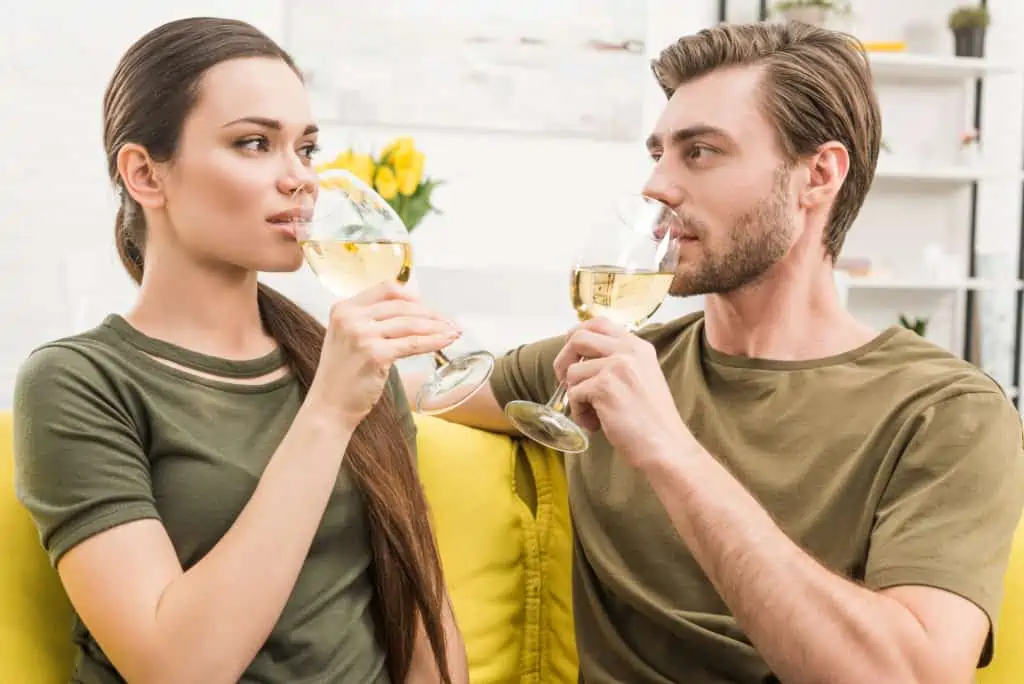 Wine tasting often gets the conversation started while also learning some new facts about making wine too.
59. Frisbee
If you are both sporty, a game of frisbee in the park will help bring you closer.
60. Picnic In The Park
Taking a picnic in the park is always one of the most romantic ideas for a date.
61. Baseball Game
Lovers of baseball will always enjoy a date watching the local team.
62. Board Games
Board games can be both fun and intimate.
63. Fortune Teller
Going to a fortune teller can provide some fantastic conversation-starting titbits.
64. Corn Maze
Going to a corn maze is both fun and romantic.
65. Historic Building
If there is a historic building near where you live, paying it a visit can make for an interesting date
66. Garage Sale
Going around the garage sales in your neighborhood is a low key idea where you can both relax and get chatting
67. Burlesque Show
It won't be for everyone, but going to see a burlesque show can be one of the riskier ideas for a place to take your date that is highly successful.
68. Go Karts
Go-karting is a white knuckle activity that so many people enjoy which is why it can be such an enjoyable date experience.
69. Yoga Class
Keep things really chilled and go to a yoga class together.
70. Ghost Tour
A ghoulish ghost tour of an area near you will be one of the most different ideas your date will ever have been subjected to.
71. Friend's House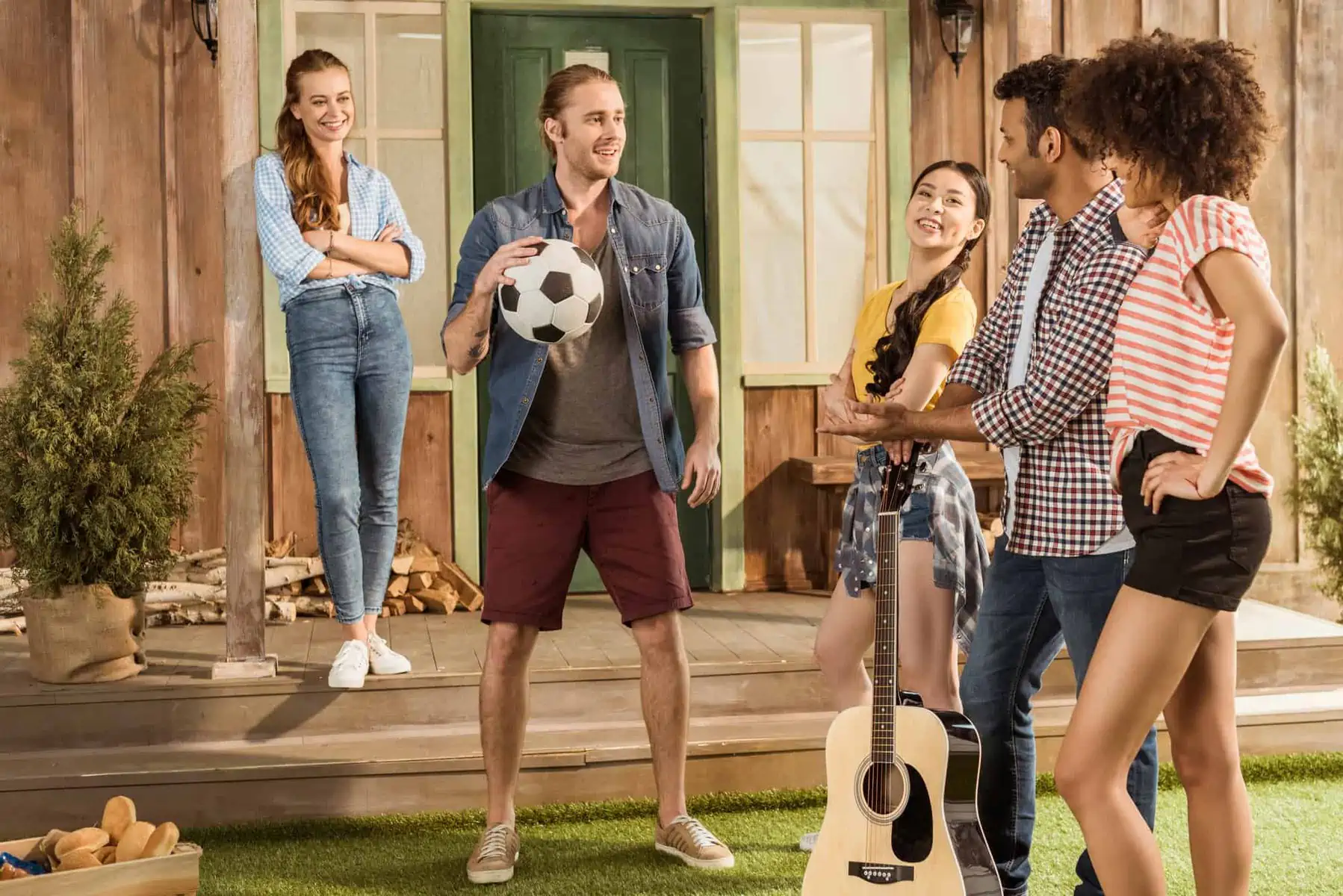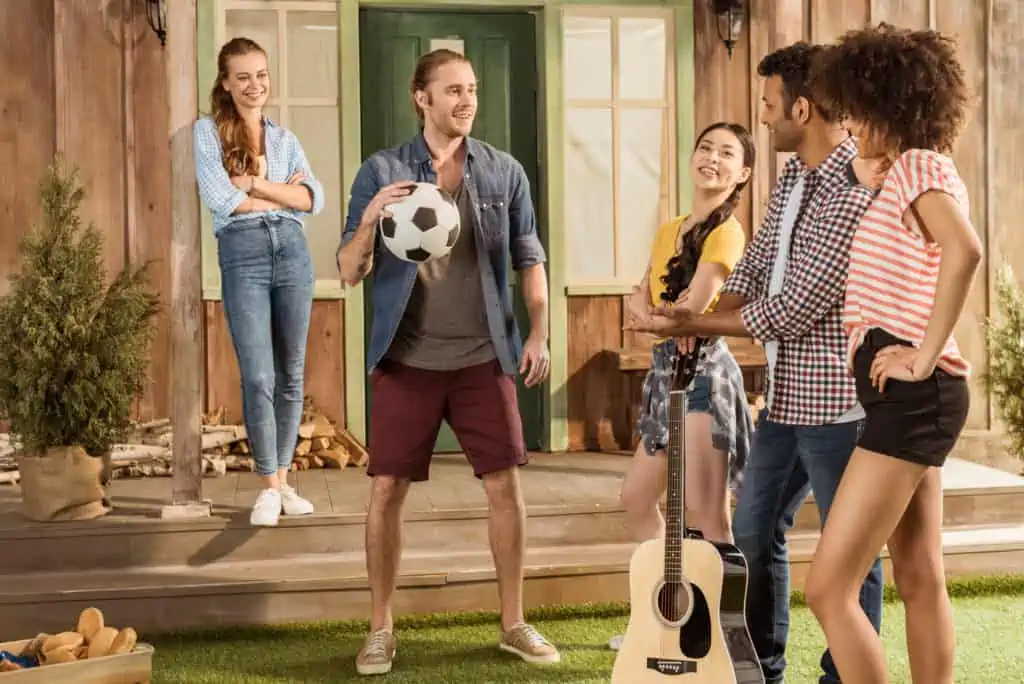 Keeping things relaxed is critical on a second date, which is why just going to a friend's house for dinner and drinks can really work.
72. Movie Marathon
If you both love to watch films, just pare things back and have a movie marathon.
73. Ice Cream
Going out for ice cream will so often bring out the inner child in any person, making for one of the best second date ideas.
74. Explore
Use the opportunity to just explore a local nature reserve near you or even your town and city better.
75. Memory Lane
Ask your date to take you to places that are good memories for them.
76. Horse Riding
For those that love all things equestrian, going horse riding is one of the most wonderful ways to relax on a date.
77. Rent A Motorcycle
If your date loves petrol-based activities, renting a cool motorcycle can really pique their interest in you.
78. Quad Biking
Going out to the local forests or beaches quad biking can be one of the funniest dates going.
79. City Tour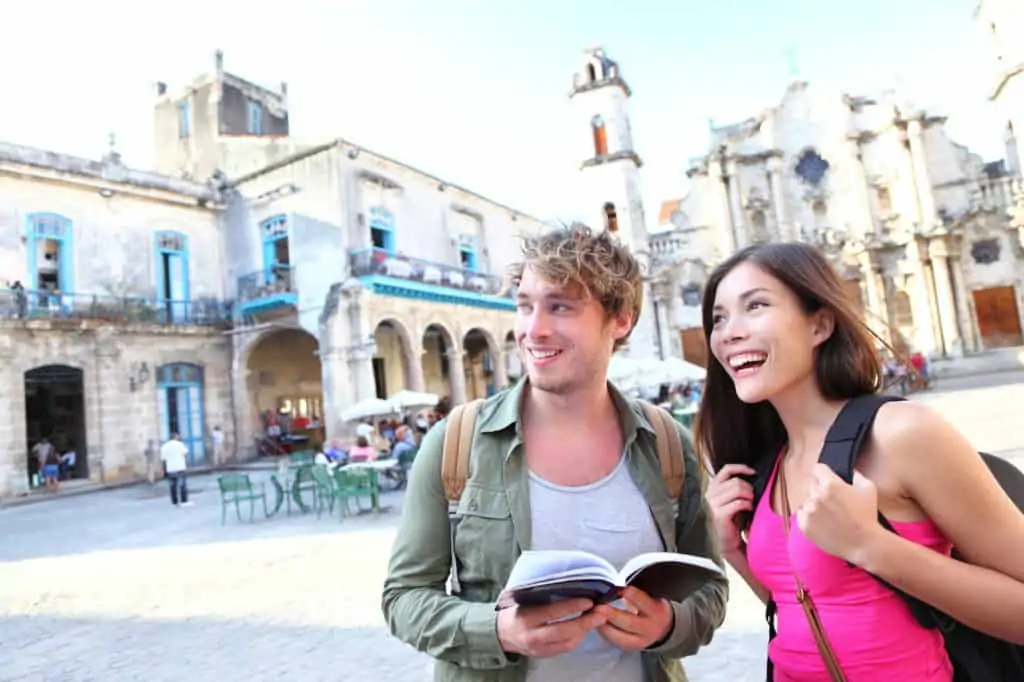 Walking around your local city or town together can help keep the conversation going between you.
80. Painting Class
Like withdrawing, a painting class can be a fun activity that helps you get to know each other.
81. Animal Shelter
Helping out a local animal shelter can be a fantastic bonding activity while also doing some good for your community.
82. Exercise Class
If you love to exercise, and you love a particular class, try taking your date to it.
83. Ice Sculpture
Learning how to make an ice sculpture is always going to be a fun idea for a date.
84. Tennis Match
If you live near a tennis court, take your date and have a match.
85. Adult Adventure Park
An adult adventure park can really help people let their guard down on a date.
86. Paintballing
This active date can help get the adrenaline pumping in a truly exhilarating way.
87. Zorbing
This activity may not be for everyone, but it can help bring out the inner child in some.
88. Bungee Jumping
For those that love to live life on the edge, bungee jumping is the ultimate date.
89. Archery
If you like to learn new skills, why not take your date to an archery lesson?
90. Rifle Range
If archery is a bit tame for you, trying a rifle range can provide a date backdrop with a difference.
91. Couples Massage
Making things sensual and relaxing with a couple's massage is one of the most romantic date ideas.
92. Bar Crawl
If you both like socializing and a drink, try going on a bar crawl in your town or city.
93. Pasta Making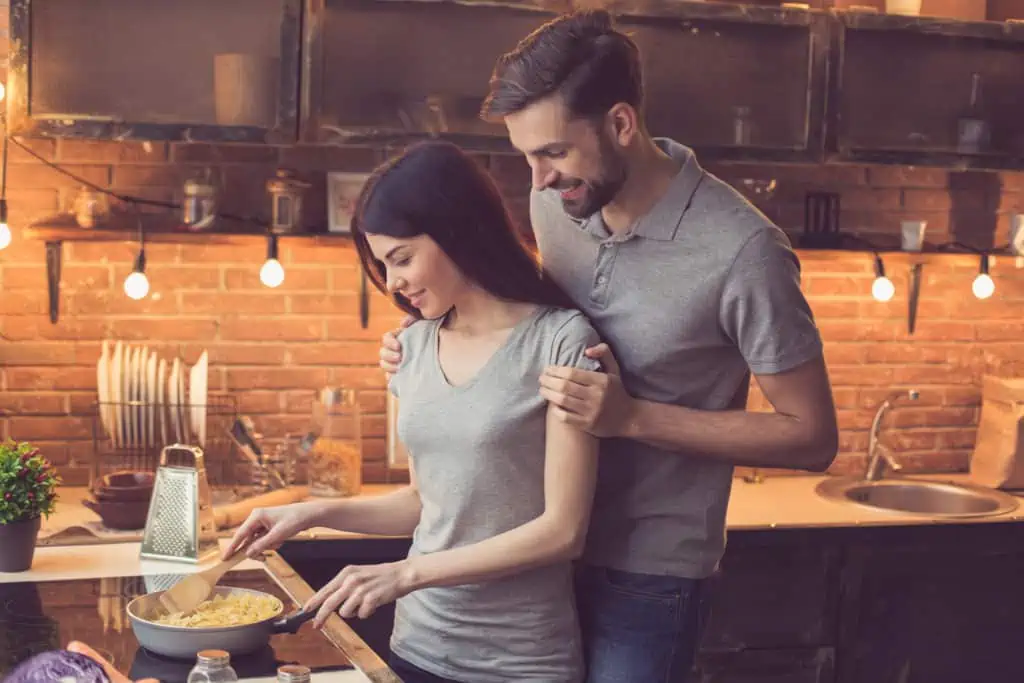 Everyone loves a bowl of pasta, but learning how to make it fresh is a date idea with a difference.
94. Lecture
Learning about a subject that both interests you at a lecture can be something that brings you closer.
95. Roller Disco
If you want to keep things fun, going to a retro roller disco will be a memorable event.
96. Fundraiser
If your date is a do-gooder, try taking them to a fundraiser to help give back to your favorite charity.
97. BBQ
Going to a community BBQ can help bring down people's guards down to get you both talking.
98. Skiing
If you like winter sports, skiing down some slopes can be a hobby that you both enjoy doing together.
99. Farmers' Market
For the foodies out there, going to a farmers market to pick up some fresh produce will make everyone happy.
100. Auction
Auctions are fun and exciting which is why they are such a good idea for dates.
101. Snowboarding
If winter sports are your thing, but skiing isn't, snowboarding is another great option.
102. Pizza Making
Everyone loves to eat pizza, so pizza-making can be an easy conversation starter.
103. River Cruise
Similar to a boat ride, if your town or city has a river, try out a river cruise to up the romance.
104. Moonlit Stroll
To really up the romance, try taking your potential love interest on a moonlit stroll near you.
105. Zoom
If you are both really busy, setting up a simple zoom call can be one of the best ways to keep your romance going.
106. Tasting Menu
While a relaxed dining experience can be good to get you talking, a breathtaking tasting menu at your town's best restaurant is always a good option too.
107. Tea Room
Tea rooms can be quaint and quirky providing a lot of conversation.
108. Ballet
The ballet may not be cheap, but it is always seriously romantic.
109. Surfing
If you live near the beach, try to take your date surfing.
110. Ziplining
While not suitable for those that like things sedate, zip lining can be a lot of fun for the right person.
111. Rock Pooling
If you live near some great fishing areas, try rock pooling to bring you and your potential love closer.
112. Geocaching
This techno software can make for a fun day out.
113. Laser Quest
This old-style activity may bring out the fun between any couple dynamic.
114. Orienteering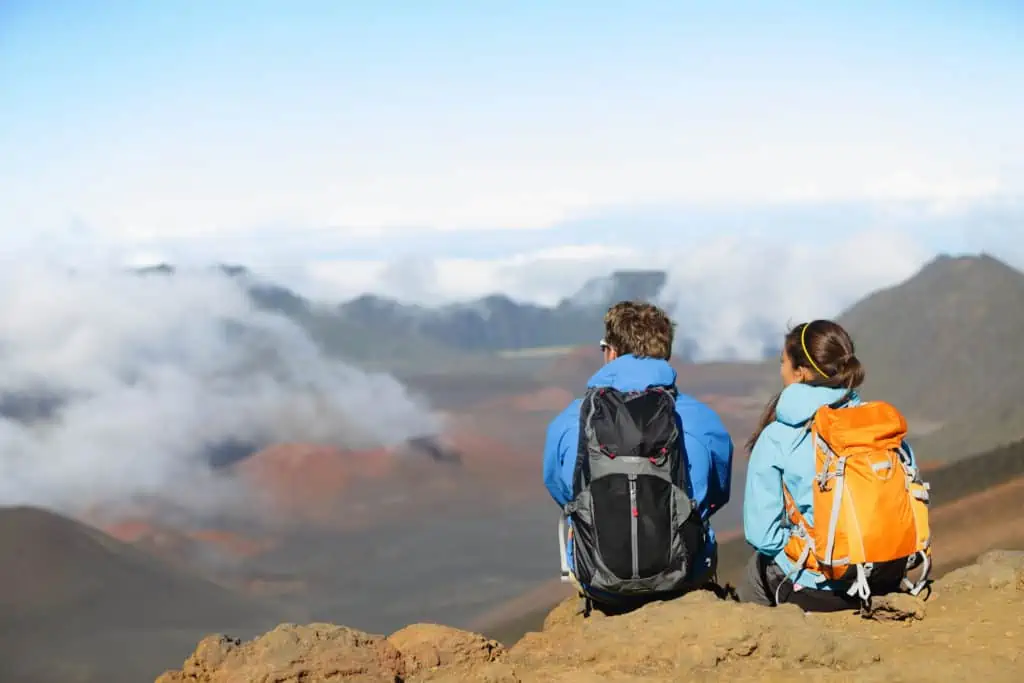 If you love to be outdoors, why not suggest orienteering near you.
115. Metal Detecting
For a date with a difference, metal detecting can be amongst the most unique ideas you will ever have.
116. Play Cards
Keeping things simple and just playing cards at your local bar or coffee shop will keep things light-hearted.
117. Ping Pong
Try taking your potential love interest to a ping pong bar or a ping pong table in your local park.
118. Rent A Cool Car
If a motorcycle isn't quite safe enough for you, try renting a cool car instead to get the conversation flowing.
119. Power Ballad Evening
Go to your local bar's power ballad evening to really up the fun and laughter.
FAQs
Key Takeaways
While doing some research on great second date ideas is crucial for making your date a success, remember to cut yourself some slack as well.
You need to be able to get to know your date just as much as they need to get to know the real you. That will only ever happen if you are both yourselves. To be yourselves, you need to be in a situation where you are both happy and don't put yourself in a situation where you are unnaturally trying to impress the opposite party.
So remember to do something that will bring out the best in one another so that your date idea only helps facilitate the feelings you have for each other.
Utilize this tool to verify if he's truly who he claims to be
Whether you're married or just started dating someone, infidelity rates have risen by over 40% in the past 20 years, so your concerns are justified.
Do you want to find out if he's texting other women behind your back? Or if he has an active Tinder or dating profile? Or even worse, if he has a criminal record or is cheating on you?
This tool can help by uncovering hidden social media and dating profiles, photos, criminal records, and much more, potentially putting your doubts to rest.