Are Aquarius and Capricorn compatible? Aquarius is an Air sign ruled by Uranus. Capricorn is an Earth sign ruled by Saturn. Air needs space to thrive; once trapped, it becomes stagnant and poisonous. Earth wants stability; too much movement can be catastrophic.
Now imagine Wise Old Man Saturn. He is busy studying the latest scientific breakthroughs, frowning over his half-rimmed glasses. Uranus shoots bolts of lightning past him while whizzing around on a skateboard. Do these two signs have anything in common? Perhaps not, but that doesn't mean they can't be friends, or fall in love.
Capricorn and Aquarius are neighboring signs on the astrological wheel. However, these two signs could not be further apart. In terms of personality, values, morals and character traits, they are opposites in every way.
However, both Capricorn and Aquarius share some commonalities. The quest for knowledge, for example. Aquarius is the forever enquiring child. Capricorn is the font of all known things. There's a parent/child dynamic between Capricorn and Aquarius.
Old Man Saturn might be serious and dour, but he's a patient and kind soul. Uranus is irritating and loud, but he is engaging and inquisitive.
Gender and age also play important roles in Aquarius Capricorn compatibility. Meeting later on in life gives them a better chance to get on. This is because Capricorns lose their seriousness as they get older.
Aquarius is a far more independent sign. Aquarius men think all Capricorn women want to settle down. Then again, Aquarius women can see the advantages of Capricorn man.
Despite their obvious differences, you'll often find Capricorn and Aquarius in relationships. They can be best friends or have a romantic involvement. They bring balance to one another, fitting together like missing jigsaw pieces. Capricorn provides security and stability. Aquarius brings excitement and new experiences.
Let's look at Aquarius and Capricorn famous couples and see if they are on the same page.
Aquarius Woman Capricorn Man Famous Couples 
Ted Danson and Mary Steenburgen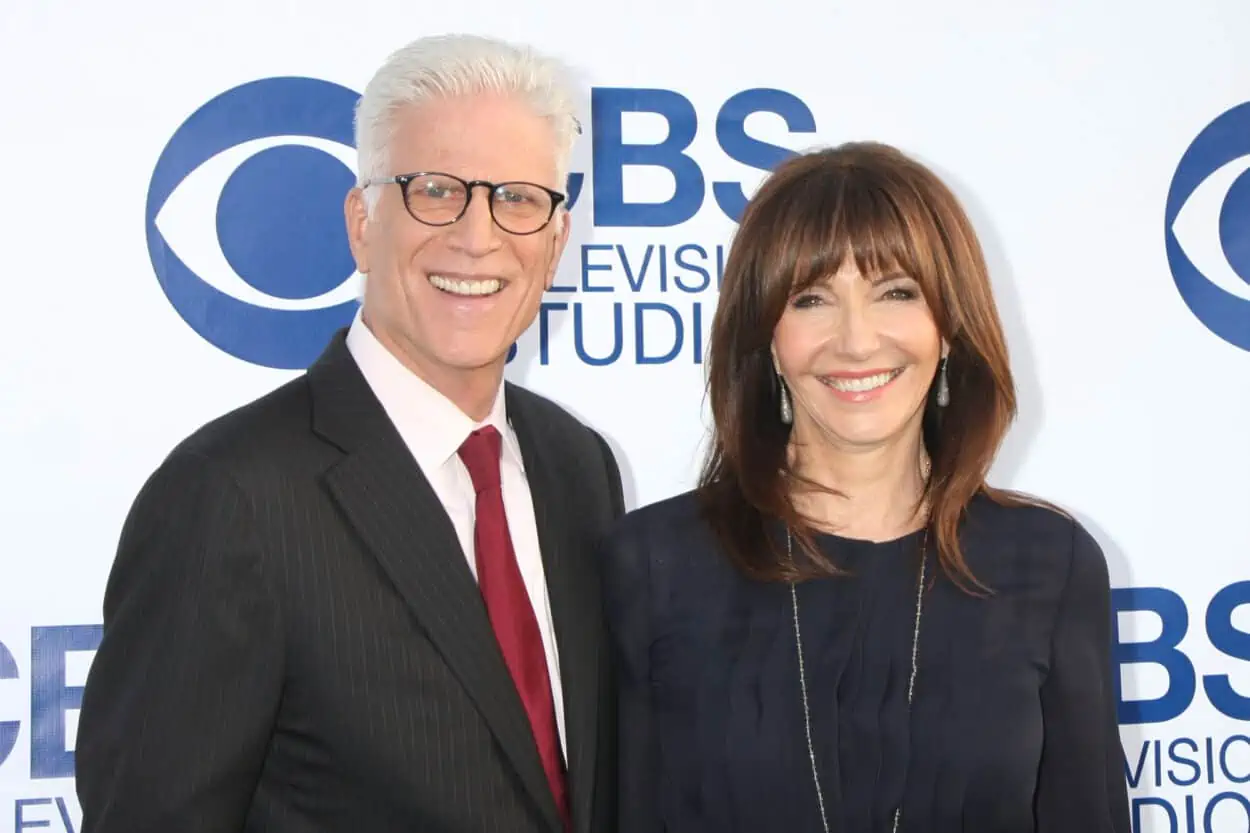 This is a perfect example of Capricorn and Aquarius compatibility when the couple are older. Capricorns are serious souls in childhood and adolescence, but something rather magical happens when they get to middle age. They become youthful with a carefree spirit. Capricorns finally get to throw off Saturn's imposing restrictions.
You can see how humor and laughter are important with this married couple. They first met in 1983, but they were both in relationships. Their paths crossed again in 1994 on a film set when they were in their 40s. Capricorn man Ted had two failed relationships behind him, producing two children. Aquarius woman Mary was a recent divorcee also with two children.
Ted describes 'being smitten' with her and puts their fulfilling relationship down to their age at the time they met. This Aquarius woman knows exactly what makes their relationship so successful. She said in an interview with People magazine:
"...the way he nurtures me as a woman, as an artist, as an actor, as a songwriter and his celebration of who I am makes me free to fly and be who I am."
Kit Harington and Rose Leslie 
This famous Capricorn man and Aquarius woman are younger, but the relationship works. At one time, Kit was the most eligible bachelor in the world. His role as Jon Snow in Game of Thrones raised his profile to stratospheric heights. But Rose Leslie matched and even bettered his success, moving from the UK to Los Angeles and making it look easy.
The pair met on Game of Thrones in 2011 but kept details of their intimate life from media intrusion. They married in 2018. Kit struggled with addiction and depression when GOT ended. He went to rehab and credits his strong and supportive relationship with Rose for restoring his mental health.
The couple now have a son and are expecting another baby. In typical Aquarius style, Rose has both a non-judgmental and supportive approach to Kit's addiction. However, in an interview with Harper's Bazaar, she is able to keep an emotional distance from her husband's problems:
"No amount of nannying is going to be able to stop him from doing what he decides to do…I don't choose to put that pressure on myself. The responsibility of his behavior is on him. It's not on me to guard him from it."
Nicolas Cage and Lisa Marie Presley
Nicolas Cage met Lisa Marie Presley at a party hosted by Johnny Ramone in 2000. Sparks flew, but they were both involved with other people. The attraction was too strong, however, and the pair dumped their respective partners and got married in 2002.
They shared a similar upbringing, with Lisa having to cope with being Elvis Presley's child, and Nicolas growing up with the Coppola name. Lisa said she liked Nicolas' ability to 'shake things up', but that doesn't sound like a typical Capricorn trait. Although they had their childhood in common, unfortunately, the marriage was short-lived and only lasted around 4 months.
The couple had different communication styles and became known for their violent rows. In one argument, Lisa threw her six-carat diamond engagement off a yacht. This ended their marriage for good. Nicolas hired a dive team to recover the ring, but they did not find it. He bought her an even bigger one to replace it, but that wasn't enough to save their relationship. Sadly, Lisa died in 2023. Speaking to Extra, Nicolas gave his explanation to why the relationship failed:
"Oftentimes, when you have two people who are very strong and their own personalities and rather intense, sometimes you can have a hard time meshing."
David Lynch and Peggy Lynch
Filmmaker David Lynch is probably best known for the groundbreaking TV series Twin Peaks. In his personal life, he's enjoyed several long-term relationships and marriages, each producing children. His first marriage was to Peggy Leavey. The pair dated in 1966 and got married just a year later. They had one daughter, Jennifer, writer and director of the infamous film, Boxing Helena.
Jennifer followed in her father's footsteps for weird and disturbing filmography. The Boxing Helena film dealt with amputee fetishes. Two of the leading ladies, Madonna and Kim Basinger pulled out at the last moment, halting production. In the end, Jennifer cast Sherilyn Fenn, star of Twin Peaks alongside British actor Julian Sands.
As for David and Peggy, their marriage ended in divorce in 1974. It's not surprising David has had many serious relationships. Capricorn men like the security of family and home.
Use this tool to check whether he actually is who he says he is
Whether you're married or have just started seeing someone, infidelity rates are on the rise and have increased over 40% in the last 20 years, so you have all the right to be worried.
Perhaps you want to know if he's texting other women behind your back? Or whether he has active Tinder or dating profile? Or worse yet, whether he has a criminal record or is cheating on you?
This tool will do just that and pull up any hidden social media and dating profiles, photos, criminal records, and much more to hopefully help put your doubts to rest.
Patrick Dempsey and Jill Fink 
A chance encounter in 1994 eventually led to two decades of marriage for US actor and famous Capricorn man Patrick and makeup artist/hairdresser Jill. Jill worked at a salon and Patrick was her client. As an Aquarius woman, Jill would not have been star-struck by the famous actor, which is probably why he felt relaxed in her company. As is usual with Capricorn and Aquarius couples, the time was not right for the pair to date. Patrick was going through a nasty divorce from his manager and Jill was already dating.
However, in 1997, they were both single and started a relationship. In 1999, they married. By 2007 the couple had three children and their family life was complete. But it wasn't all plain sailing. By 2015, cracks appeared and Jill filed for divorce. This coincided with the time Patrick left Grey's Anatomy and began a motor racing career.
By November of the same year, the couple reunited. Patrick made the sacrifices required to keep his Aquarius woman. They are still together today. He spoke to People magazine about divorce:
"It's always destabilizing when you're potentially breaking up a family or you have a big section of your life that's ending."
Tiffani Thiessen and Brady Smith
Saved By the Bell star Tiffani sounds like a typical Aquarius woman to me. She's been married to her artist/actor husband Brady since 2005. On their first date in 2003, it was Tiffani that leant in for a smooch, not Brady. Brady Smith says:
"Obviously, I wanted to kiss her, but I wasn't gonna be that dude that tries to kiss on the first date. But then she leaned in and laid one on me."
Brady sounds like a true Capricorn man who has found the girl of his dreams. He kept the scrap of paper his Aquarius partner wrote her number on all those years ago and made a scrapbook filled with memorabilia from their life together. These romantic gestures have helped to cement their relationship. The couple have a son and a daughter and recently celebrated 18 years of marriage. During the Covid lockdown, Tiffani recreated their wedding day, complete with decorations, flowers and food. It shows that Aquarius women can be just as romantic when paired with the right person.
Aquarius man Capricorn Woman Famous Couples 
Michael Hutchence and Helena Christensen
Aquarius man Michael oozed sexual chemistry. He dated several high-profile women, including the Danish model and photographer Helena. For a famous Aquarius man, the steadying calm influence of a Capricorn woman would seem ideal. Helena described their relationship as 'total mental and physical chemistry'.
They began dating in 1991, but Michael suffered a traumatic brain injury after an assault in 1992. Helena says their personal lives changed after the incident. He lost his sense of taste and smell, endured crippling headaches, and became a dark version of himself. He would forget lyrics onstage, but had to keep performing. It was too much for the couple to manage and they split after nearly five years together. In the celebrity world, five years is an achievement. If it wasn't for the assault, this is a great example of Capricorn and Aquarius compatibility.
Tom Selleck And Jillie Mack 
Aquarius man Tom endured a series of broken relationships, including a previous marriage, before he met his wife, successful Capricorn Jillie. Tom was riding high on the success of the TV series Magnum PI. Whilst filming Lassiter in London he attended a West End production of Cats. It was here he spotted Jillie amongst the cast. Tom didn't ask her out at first. Aquarius signs tend to take things slow where commitment is involved. He visited the show frequently, however, which baffled his Lassiter co-star Jane Seymour. She told People:
"He kept telling me how great Cats was. I thought it was good, but I couldn't see going back a dozen times."
Tom had an ulterior motive. He wanted to spend time getting to know Jillie. The pair started dating. When he asked her to move back with him to Hawaii, the Capricorn lady said yes. They married in an intimate ceremony in 1987, have one daughter and have been together ever since.
Carla Bruni and Nicolas Sarkozy
Capricorn woman Carla and Aquarius man Nicolas make an odd couple. There's the age and height difference for starters. However, according to reports, there was an instant attraction when they met in 2007. Carla had already enjoyed relationships with a string of famous men. This included Mick Jagger and Eric Clapton, but now she set her sights on one of the most powerful men in the world — the French President.
They married in 2008. However, his five-year-term presidency was mired in scandals. He was the subject of several police investigations and court cases and accused of mishandling public funds. Eventually, the courts sentenced him to three years for attempting to bribe a judge. Carla has stuck by her man, calling the sentence 'senseless harassment'.
Charlie Heaton and Natalia Dyer
Charlie and Natalia first met in 2016 on the TV series Stranger Things, where they play girlfriend and boyfriend. Although they never came out and announced they were a couple in real life, their friendship through social media was becoming obvious. Each would post on the other's Instagram, sharing holidays and celebrating birthdays, etc. It was only when they appeared together on a red carpet event that it was clear they were dating. The couple agree that working in the same industry has helped improve this Capricorn and Aquarius compatibility.
Capricorn and Aquarius Compatibility
Stability vs Change 
Capricorn doesn't do well with change. This earth sign prefers to keep the status quo, because if you can't plan then you have chaos. Aquarius creates chaos. After all, if you can't shake things up once in a while, things get stagnant and you never make progress. This is the area where Capricorn and Aquarius will clash with the most.
Aquarius will want to drag Capricorn out of its comfort zone. Capricorn would rather not zip-wire down a ravine, thank you very much (he is an earth sign, for goodness' sake). All is not lost, however. Of all the zodiac signs, Aquarius will understand the goat's need to keep all four hooves on solid ground. But they've also seen these surefooted creatures climbing the highest mountains. They just have to frame their suggestions the goat will understand.
Tradition vs Rebellion
Capricorn epitomizes tradition. Aquarius knows how important tradition is but they are here to break the rules. Capricorn values social rules and customs. They believe in boundaries and restrictions, just as a parent places rules on their children. You must have boundaries; it keeps you safe and allows you to flourish and grow.
Aquarius doesn't value safety, they feel hemmed in, restricted and stunted. Capricorn likes everything to have a place and be in its place. Just like a well-tended garden, there are borders where the roses grow and fences to keep the foxes out. Aquarius also has a garden, but the fence rotted a while ago and now wildflowers have taken over.
Practical vs Dreamer
Earth signs are practical, hands-on types of people. They frown on foolish behavior. These sensible souls are born with enough commonsense for all the other eleven zodiac signs. Air signs live in their imaginations. They're not concerned with facts or evidence. They're full of new ideas that flash into their minds from nowhere. Aquarius is as intuitive as any Water sign.
However, pragmatic Capricorn needs to dissect every idea thrown their way before they'll even consider it worthwhile. Aquarius doesn't understand this rigid mentality. Surely any idea is worthwhile? Of course not, frowns Capricorn. You're wasting time (something goats hate) on frivolous nonsense. Aquarius feels stifled sometimes, or even worse, not taken seriously. They wonder, what's wrong with throwing ideas into the air and seeing which one lands?
Family-orientated vs Friend-orientated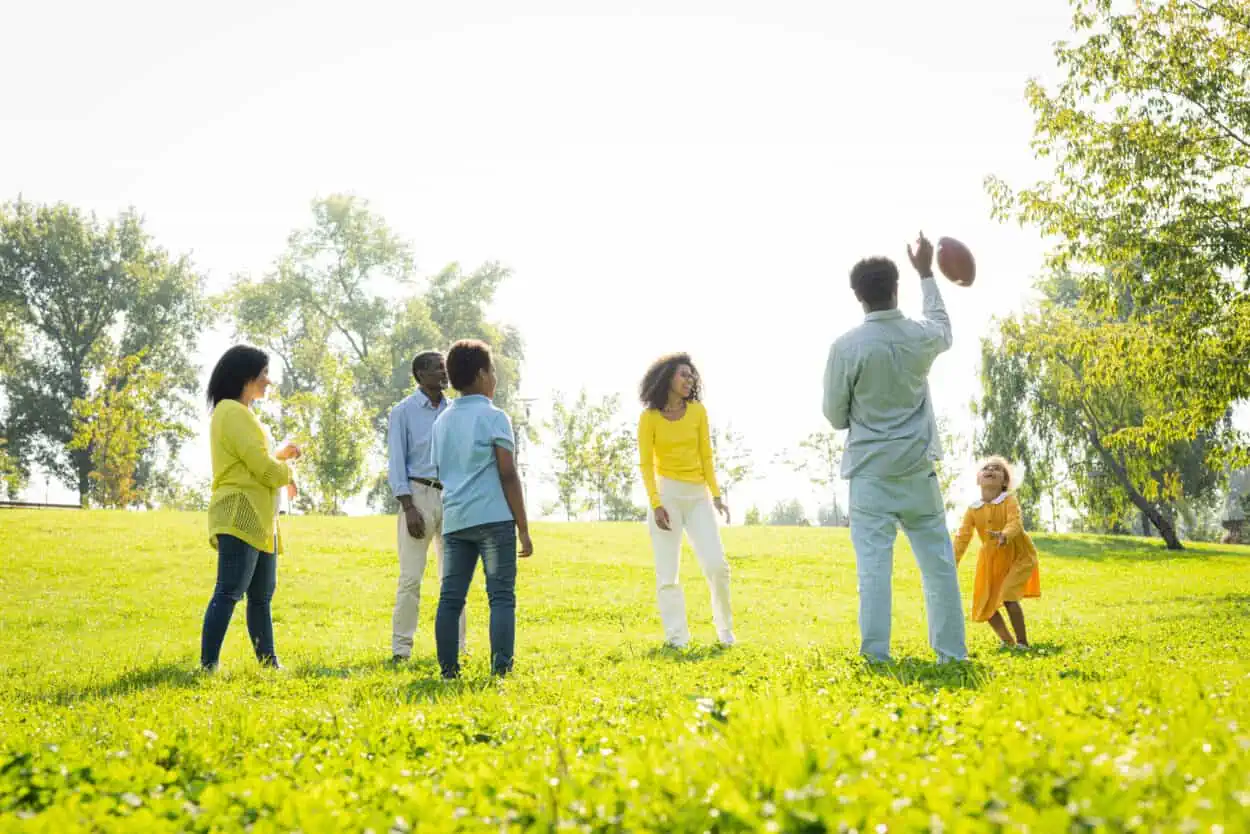 To Aquarius, everyone is a friend. I should correct that. Aquarius treats everyone as if they are best friends. There's no loyalty in longevity for Air signs. This troubles Capricorn. How can you trust someone unless you've known them for a long time? Trust is important for Capricorn. This might explain why they are so family-orientated. Meet a Capricorn and, after they've fully vetted you, you'll meet the family. Only after their family has given their approval are you allowed into their tight-knit personal circle.
Aquarians don't have circles big enough to fit in all their friends. And what's the big deal with family? They couldn't wait to get away from their family and become independent. Capricorns devote themselves to their family. They'll ignore or play down any faults or flaws. Aquarians should never criticize Capricorn's family. It doesn't matter whether they're more like the Sopranos or the Simpsons; family is a duty and responsibility. But Capricorns will have to get on with Aquarius' friends. All ten thousand of them.
Long-game vs Short-term
Capricorn focuses on long-term success. They are prepared to put in the effort, chip away, and deal with setbacks to reach their goals. Capricorns work hard now to reap the benefits later in life. Understand, every Capricorn child is born an old soul. This is the Saturnine effect. But goats have a wonderful Benjamin Button quality about them. They get younger as they age. Often missing out on a carefree childhood, they make up for it when they escape Saturn's clutches after their 40s.
Aquarius can also see into the future, but they have no solid plans to make any happen so far ahead. Their concern is with today. Aquarius lives in the moment. They enjoy life right now. Their plans are too vague to become anything substantial. Aquarius might dream of the future, but Capricorn works to make it happen.
Committed vs Flexible
Aquarius doesn't commit to anything long-term. Whether it's relationships, where they live, or even jobs. They don't like making promises. Not because they cannot keep them, but because how will they know if they've changed their minds in a week or a month or, even more ridiculous, years to come? Aquarius is changeable by nature. There's nothing worse to them than breaking a promise; they have integrity, after all.
That's not to say Aquarians don't make loyal partners; they just don't see the point of a piece of paper binding them for life. Capricorns want tangible proof of love. Only then can they relax into the relationship. They don't need big, extravagant weddings (think of the expense), but they prefer their commitment to be witnessed, signed and sealed. For Capricorn, commitment is security, for Aquarius, commitment is stifling.
Aquarius and Capricorn in Real Examples of Celebrities 
Capricorn is ambitious, goal-orientated, hard-working, and loyal. They have a close-knit circle of friends, which includes their family. You can rely on Capricorn. Capricorn men have a strong sense of responsibility and duty. Typically practical, they like to look after the people they love but don't hold them back from their dreams, either. They are an archetypical provider who believes in traditional roles.
This doesn't mean they hold outdated views. You can see this character trait in Capricorn guys like Patrick Dempsey and Ted Danson. Patrick was heading for a divorce but sacrificed his hobby to keep his family together. Ted is happy for Mary to take center stage and shines a light on his wife's many successes.
Aquarians tend to be independent, free-spirited, with a wide circle of friends. Aquarians are non-judgmental, forgiving and open-minded. You can't box in or dictate to Aquarius women. They are charming and independent. Aquarius men don't like to be tied down; freedom is important to both genders.
Aquarius is self sufficient and happy to voice their opinions without fear of losing their partner. The truth is too important to brush under the carpet and their happiness depends on honesty. Aquarius is not a blunt or outspoken zodiac sign, however. They are warm and affectionate and won't hurt their partners unnecessarily. Patrick Dempsey's wife Jill Fink epitomizes Aquarius. His celebrity status did not overwhelm her and when she wasn't happy, she filed for divorce.
FAQs
What's the happiest Aquarius and Capricorn celebrity couple?
Capricorn man Ted Danson and Aquarius woman Mary Steenburgen share similar values but also celebrate each other's differences. This successful relationship is based on mutual respect. Iconic couples like this are good friends that love spending time together. Their compatibility is obvious from social media posts and the longevity of their marriage. 
What's the most scandalous Aquarius and Capricorn celebrity couple? 
Nicolas Cage is a Capricorn man that married Aquarius woman Lisa Marie Presley. This was not a successful relationship. Lisa Marie went from one marriage to another. Her previous marriage to singer Michael Jackson ended, and in 1999 she met and married Nicolas. I wonder if she was looking for a strong and fulfilling relationship after her father passed away? 
Are Aquarius and Capricorn generally compatible? 
Capricorn and Aquarius have different values and priorities. They are opposites in many ways. Capricorns tend to prioritize a strong foundation and financial stability. Aquarians tend to value intellectual stimulation and ae strong-willed. This love compatibility may not be a match but they can value their differences and come to some mutual understanding. 
Conclusion
Capricorn and Aquarius are not natural bed mates. However, because they are so different, they might admire the qualities in the other person they dont have themselves. Capricorn may envy the freedom enjoyed by Aquarius. Aquarius might wish for a stable base. If this is the case then Capricorn and Aquarius compatibility can be strong.
Utilize this tool to verify if he's truly who he claims to be
Whether you're married or just started dating someone, infidelity rates have risen by over 40% in the past 20 years, so your concerns are justified.
Do you want to find out if he's texting other women behind your back? Or if he has an active Tinder or dating profile? Or even worse, if he has a criminal record or is cheating on you?
This tool can help by uncovering hidden social media and dating profiles, photos, criminal records, and much more, potentially putting your doubts to rest.