Just how compatible are Sagittarius and Capricorn? These two signs sit next to each other on the zodiac wheel, but that doesn't mean they get on. Sagittarius is a Fire sign and Capricorn is Earth. Earth and Fire are not agreeable companions. Fire needs air to breathe. Earth only dampens it down.
However, these two signs do share common ground. Sagittarians are like young children; always rushing around, asking questions. Wise old zodiac sign Capricorn is pleased to answer them. But Capricorn is a serious soul and Sagittarius can be too frivolous for them.
Let's look at famous Sagittarius and Capricorn couples to examine their astrological compatibility.
Famous Sagittarius Man Capricorn Woman Couples
Diane Keaton and Woody Allen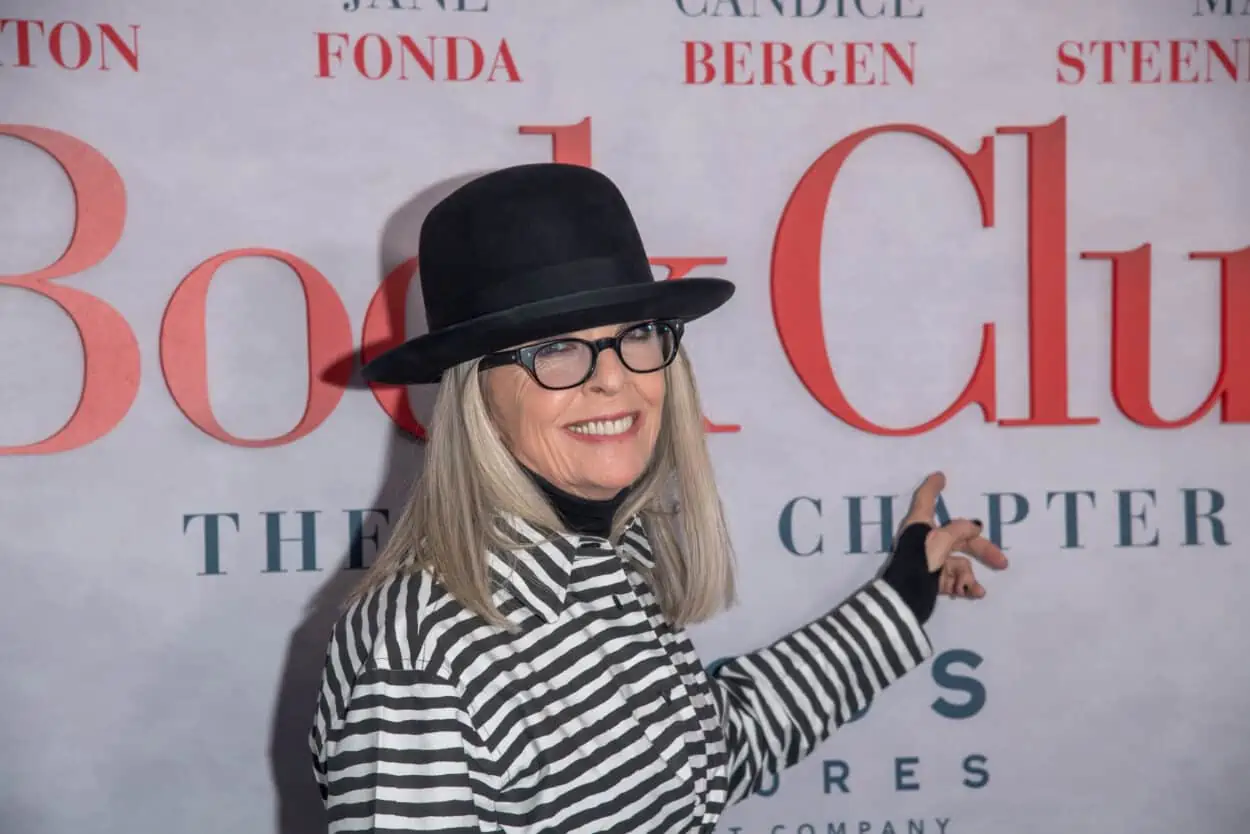 Regarding Capricorn woman and Sagittarius man compatibility, let's look at Diane Keaton and Woody Allen. Of all the celebrity couples, they are a great example of how two signs balance each other.
Diane has remained good friends with Sagittarius man Woody Allen for over 5 decades. They dated in the early seventies. The friendship outlasted the romance. They worked on Allen's most notable film Annie Hall, for which Keaton won an Oscar.
Past relationships do not wound Capricorn or Sagittarius. In astrology, they are independent signs who don't need others to boost their self-esteem. Keaton has stood by her friend during allegations of abuse by Allen's adopted daughter Dylan Farrow, saying:  
"Woody Allen is my friend and I continue to believe him."
Kate Moss and Jamie Hince  
Kate Moss has been in the spotlight recently thanks to the Depp vs Heard defamation trial in the US. However, I want to talk about her marriage to The Kills guitarist Jamie Hince. The pair met in 2007 and married four years later.
Moss reveals in an interview that Hince asked her to marry 'every day' during a vacation in Thailand in 2009. In typical Capricorn style, Moss waited two more years before saying yes. She was watching a programme about gipsy weddings and loved the idea of the bling, the enormous dresses and the occasion.
Although the marriage didn't last, the pair have remained good friends.
Carolyn Bessette and John F. Kennedy Jr  
Of all the Capricorn and Sagittarius famous couples, this is the most tragic. It ended in the needless death of three young people. John F Kennedy Jr, son of assassinated President JFK, married the wealthy socialite Carolyn Bessette in 1996. However, tragedy struck in 1999.
Kennedy Jr. was to fly Bessette and her sister Lauren to a wedding. He was nursing a broken ankle that month and would usually fly with an instructor. However, he wasn't available.
Kennedy flew solo, despite a heavy fog that had formed while he was waiting for Bessette. Kennedy was not instrument trained. Investigations suggest he got disorientated, and the plane crashed, killing all three occupants.
Was Kennedy's impulsive Sagittarius nature to blame? And why did sensible Capricorn Bessette go along with the flight?
Sissy Spacek and Jack Fisk
Here is a compatible Capricorn Sagittarius relationship. It proves that true love can keep the spark alive. Production designer Jack Fisk met Sissy Spacek on set in 1972. They married two years later and are still together. They have two daughters and live on a horse farm in Virginia. This power couple lives, loves and works together.
They pool their different strengths to create a mutually supportive partnership. I think honesty and straight-talking helped this couple stay together.
When they first got married, the pair deposited $30 into a joint bank account, as that was the amount needed for a divorce. Spacek told People magazine: 
"Now I think it would take something dramatic like death to end it."
Ian Somerhalder and Nina Dobrev  
Sagittarius man Ian met Capricorn woman Nina in 2010 while filming the teen drama The Vampire Diaries. Nina has previously said she doesn't date co-stars, which is perhaps why the pair kept their relationship a secret, to begin with. In 2012, they came clean about their romance after being spotted holding hands in Paris.
The relationship only lasted three years, but the couple have remained good friends. Perhaps Ian wanted a commitment from Nina, but she felt they were moving too fast and wanted to concentrate on her career.
This surprises me, as it is Sagittarius that doesn't want to be tied down and Capricorn is the sign that wants security. However, Ian spoke about dating after the split with Nina: 
"I would be happy if a woman would just go for dinner with me, rather than wanting my babies straight away!" 
Sienna Miller and Tom Sturridge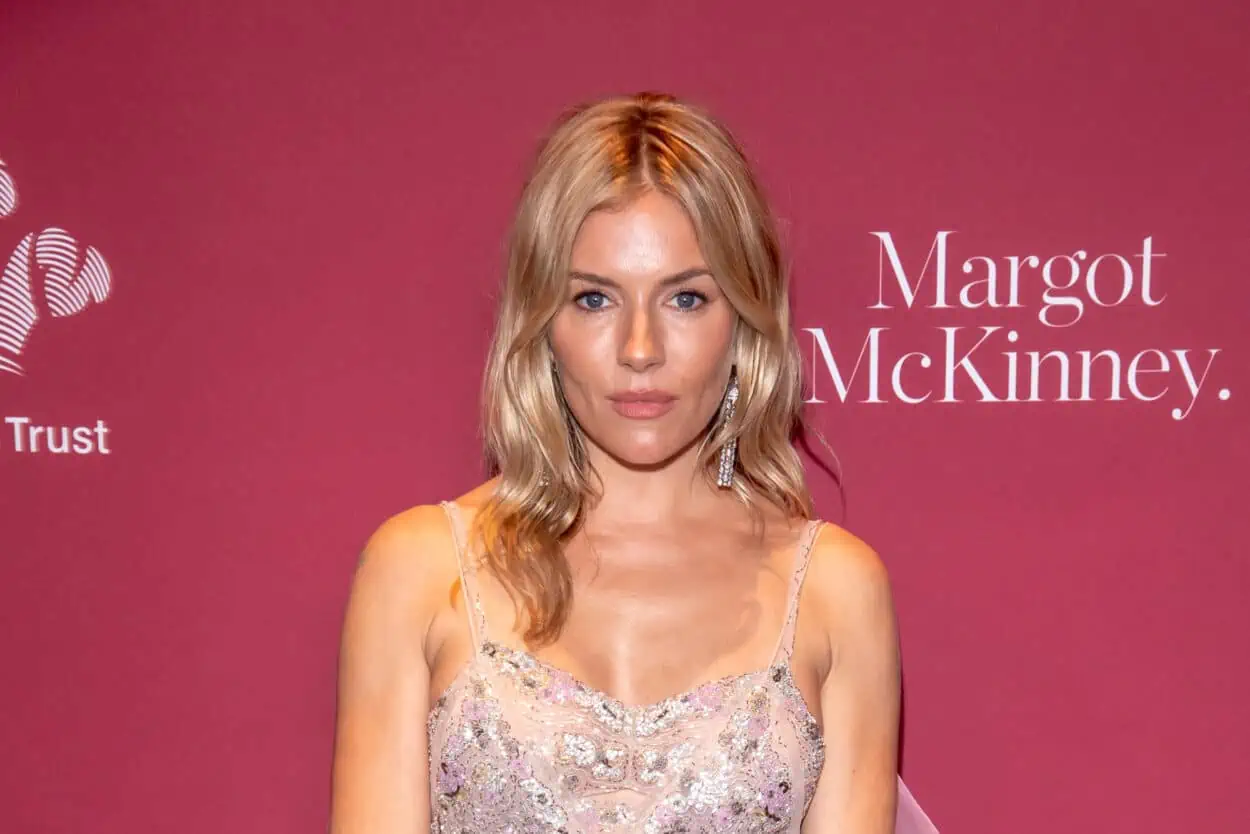 Capricorn girl Sienna has spoken openly about her need to settle down and have a family in her thirties. She dated Sagittarius guy Tom when her engagement to Jude Law broke off. Funnily enough, Jude is the same sign as Sienna. Although Sienna and Tom were only together from 2011 to 2015, they had a daughter and are happily co-parenting.
41-year-old Sienna is now in a relationship with a 25-year-old model called Oli. In her own words, she doesn't 'give a f**k' what anyone thinks of her now. She describes men her own age as 'misogynistic' and prefers younger guys with an open attitude.
Use this tool to check whether he actually is who he says he is
Whether you're married or have just started seeing someone, infidelity rates are on the rise and have increased over 40% in the last 20 years, so you have all the right to be worried.
Perhaps you want to know if he's texting other women behind your back? Or whether he has active Tinder or dating profile? Or worse yet, whether he has a criminal record or is cheating on you?
This tool will do just that and pull up any hidden social media and dating profiles, photos, criminal records, and much more to hopefully help put your doubts to rest.
The press spotted them at Wimbledon (a favorite celebrity couples' haunt) watching tennis with her ex-Tom and his new girlfriend Alexa Chung.
Frank Sinatra and Ava Gardner
When Sagittarius guy Frank saw a photograph of Capricorn lady Ava, he said 'I'm going to marry that woman.' It wasn't until 1948 that the pair began a steamy romance. But there was trouble from the start; Frank was married to Nancy, the mother of his three children, and Ava was married to Mickey Rooney.
Frank came under huge criticism for cheating on Nancy who was nursing his newborn baby. However, Ava was no angel. She had been married and divorced twice at the tender age of 23. Nancy filed for divorce and newly single Frank asked Ava to marry him.
Accusations of infidelity, alcohol abuse and public brawls beset the marriage. Ava had two abortions during their time together as she didn't feel the relationship was stable enough for children.
They divorced in 1957. The pair kept the passion alive with Frank sending Ava expensive flowers every year and Ava keeping a photograph of the couple at her bedside.
Famous Sagittarius Woman Capricorn Man Couples
Chrissy Teigen and John Legend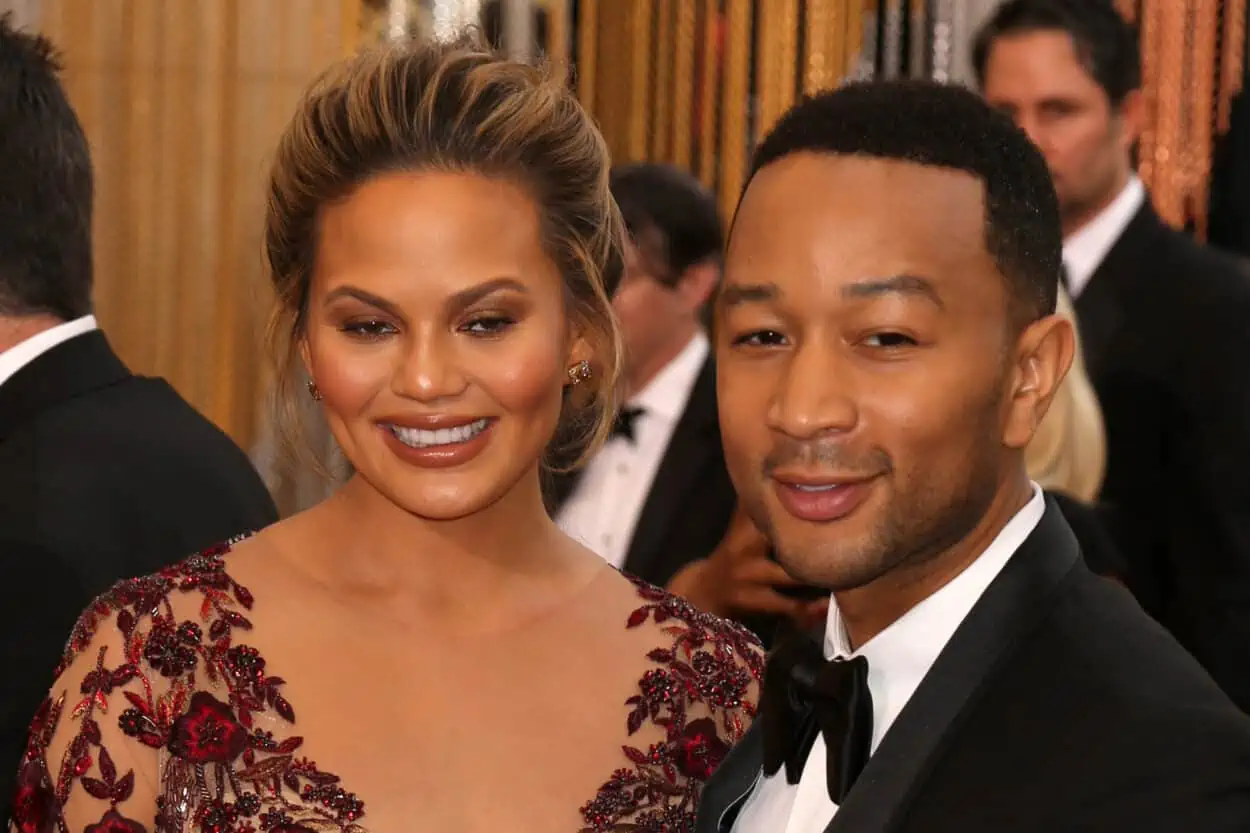 Of all my famous couples, this one typifies these zodiac signs. Capricorn men have a sense of calm and reassurance about them. John Legend epitomizes this earthy stability.
Just as Chrissy Teigen typifies Sagittarius' fiery nature. John is an ideal match for Chrissy. His unflappable personality can withstand her passionate outbursts. She fires him up, and this combination is a powerful force.
John provides the homely base from which Chrissy can retreat but also escape if necessary. Chrissy exemplifies Sagittarius' blunt delivery. This shows in her many Twitter feuds.
John distances himself from drama, but in typical Capricorn style, he will defend his wife if things go too far, as they share the same values. Earth signs don't like the spotlight, so perhaps this is one area where the two might argue.
Miley Cyrus and Liam Hemsworth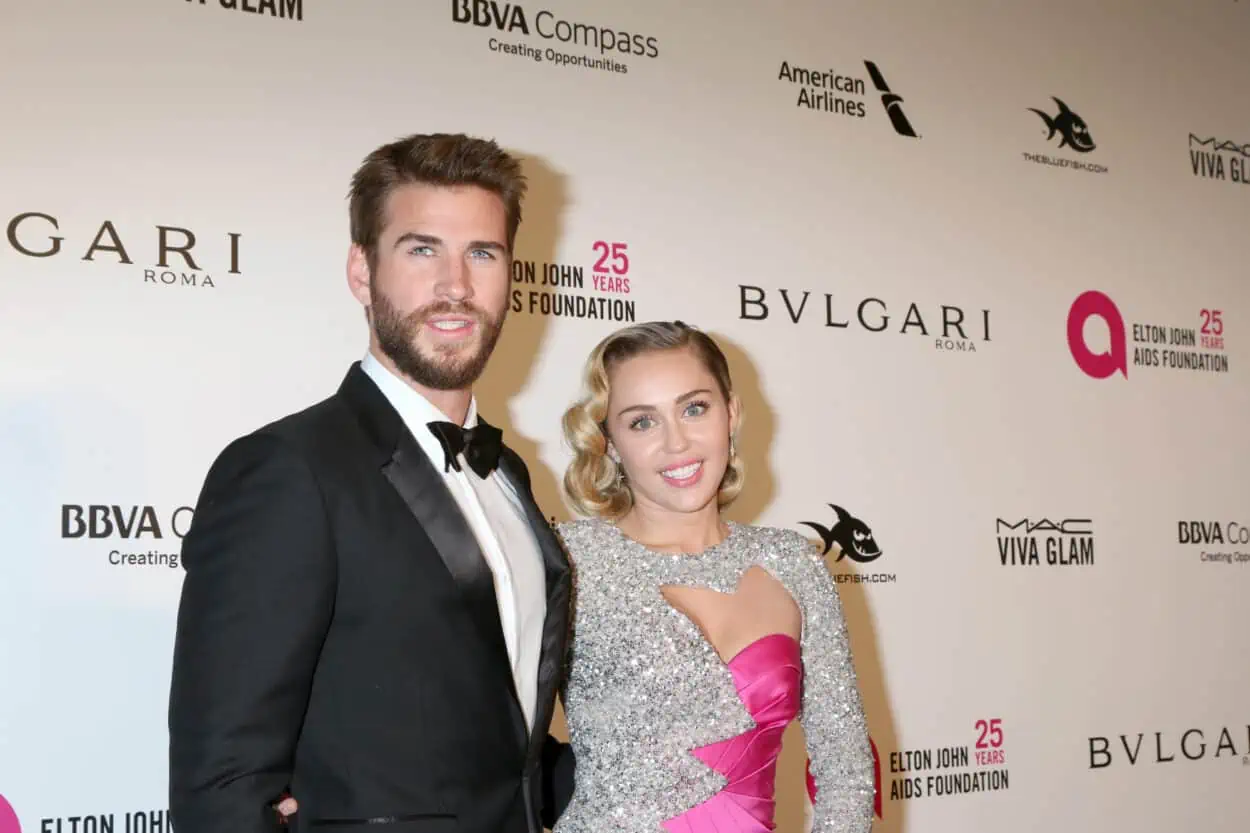 This Sagittarius-Capricorn marriage may have had passion, but did not have a happy ending. Maybe they could have made it work if they had met when they were older.
Miley was dumping her Disney popstar image when she met Liam. Cool, calculated, and stoic, Liam would not have appreciated Miley's outrageous acts of rebellion. We see signs of trouble on the red carpet when Miley twerked on him.
Commentators have said the pair were just too different for the relationship to work. Some argue that Liam shouldn't have gotten involved with Miley if he didn't want the same attention she craved. Miley has said the relationship ended after their house in Malibu burnt down. She admitted there was too much conflict. What surprises me is her comment below:  
"When I come home, I want to be anchored by someone. I don't get off on drama or fighting."  
Capricorn, not Sagittarius, is the most grounded and anchoring sign of the zodiac. What a shame the pair couldn't make their relationship work.
Jason Bateman and Amanda Anka
Arrested Development actor Jason Bateman cannot say enough about his wife. He credits fellow actor and producer Amanda Anka for his career, happiness, and much more. They met when they were 18 years old and became good friends, but didn't start dating until ten years later. Amanda says she wasn't on the same page as Jason.
Jason was a drinker, known for partying and staying out all hours. The couple got married in their 30s, but Jason couldn't control his alcoholism. One Christmas Amanda had enough and wanted a break. She flew to Mexico without him. This was the wake-up call he needed. He got help from AA and the couple now have a family.
This relationship is funny because it was Sagittarius girl Amanda that didn't like the constant partying. Whilst Capricorn man Jason didn't want a commitment. In an interview with GQ, he admits his wife is better at small talk than he is:  
"Jesus Christ, does she like to talk. It's really nice, 'cause I don't have to say shit. I'm not that chatty." 
Now, these are typical Sagittarius and Capricorn zodiac traits.
Eddie Redmayne and Hannah Bagshaw
Celebrity couples are often friends before they get romantically involved. Like Jason Bateman and Amanda Anka, the pair knew each other for ten years. Ex-Etonian Eddie met Hannah during a fashion show. They became friends, but didn't start dating until over a decade later. They got married in 2014 and have two children.
Eddie might be famous in the relationship, but this doesn't stop him from his duties as a father and husband. He recalls a time when Hannah called him during rehearsals, asking him to fix the dishwasher. His most important role is that of being a family man:  
"Marriage is the most wonderful achievement of them all for me because that has given me this platform to be a dad—the best dad I can be."   
Zoë Kravitz and Karl Glusman
Actors Zoë and Karl met in 2016 through a mutual friend, but the date didn't go according to plan. Karl spent the night talking to a blonde girl and later said he was nervous. In typical blunt Sagittarius style, Zoe admitted she wasn't looking for anything serious, 'just to get laid'. But the pair hit it off and two years later got engaged.
They married in her father Lenny Kravitz's Parisian townhouse. For a shy Capricorn, Karl was uncharacteristically open about the marriage. He posted on his Instagram for their one-month anniversary:  
"I believe our stars were written before we met, 'Karl + Zoë, ride or die into the sunset…'"  
Unfortunately, the marriage only lasted 18 months, with Zoë blaming herself for the breakup. It seems she wasn't ready to settle down after all. This impetuous behavior is typical of Sagittarius. They can be reckless with decisions and not think about the consequences.
Julianne Moore and Bart Freundlich
This is one Capricorn-Sagittarius couple that works. Julianne is a Sagittarius woman and her producer husband, Bart, is a Capricorn male. They met in 1996 on the set of a film he was directing. Seven years later they married and the pair have two children. They are very much in love.
Julianne credits her husband's sense of humor for their romantic longevity. Capricorns have a dry humor that not everyone gets, but if you share the same humor, it can help ease problems in a relationship. Perhaps this is the secret to their happy marriage.
As Julianne says, their relationship 'doesn't feel like a long time' and the couple are extremely loving towards each other.
Ben Kingsley and Daniela Lavender
Actor Ben had many other relationships resulting in marriage, which is unusual for a Capricorn man. However, his fourth marriage to Brazilian actor Daniela is his most successful. Daniela is a Sagittarius woman who I suspect can put up with the actor's demands. She knows he needs the spotlight and attention, and she is happy to let him enjoy it.
Sagittarius women are that rare breed that doesn't get jealous around other females. Their confidence comes from self-belief, not from the surrounding people.
This couple married in 2007 and are still together today. They share many passions, including charity work and fundraising.
Jeremy Renner and Sonni Pacheco
Capricorn man Jeremy has a fractious relationship with his ex Sonni. The Hawkeye star met Sonni on the set of Mission Impossible: Ghost Protocol, in 2011. They dated and had a daughter and in 2014, the pair got married. The marriage was short-lived however, lasting for only ten months, and ever since, the pair have been in and out of court for several reasons.
During the pandemic, Jeremy asked for child support to be lowered and Sonni countered with claims of abuse towards the child. Sonni alleged the actor was $50,000 behind in payments. In response, Jeremy claimed Sonni had been siphoning off funds from their daughter's trust fund.
This is one Capricorn-Sagittarius relationship that doesn't work.
Differences Between Sagittarius and Capricorn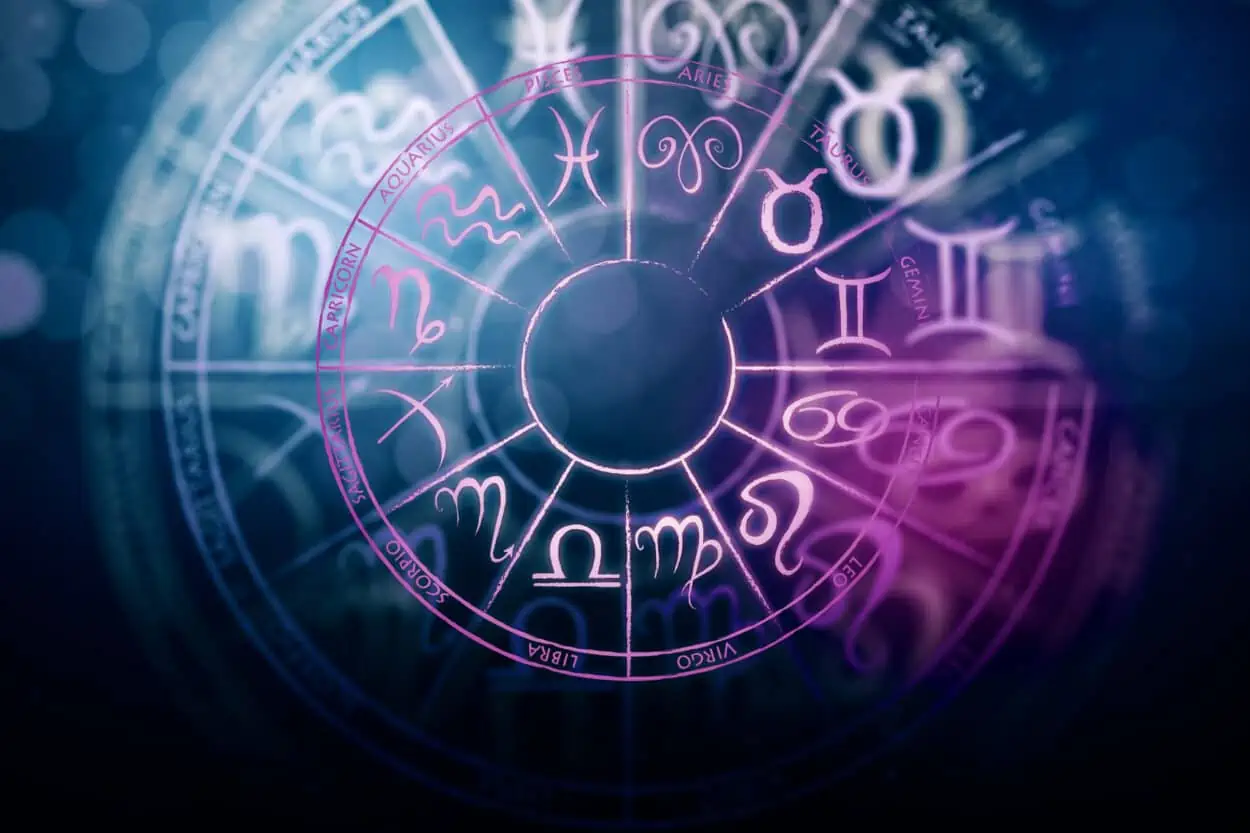 Optimistic vs Pessimistic
Call Capricorn pessimistic and they'll tell you they're just being cautious. Capricorns are earnest souls from birth; born with the weight on the world on their shoulders. They carry this burden with grace and commitment. Capricorns understand the restrictions placed upon them by their ruling planet Saturn.
Sagittarians have an idealistic and childlike view of the world, which can sometimes come across as happy-go-lucky or flippant.
Outgoing vs Reserved
The two ruling planets provide further insight into their behavior. When our solar system was forming, Jupiter was hurtling towards our Sun, pulling in material as it traveled. If it carried on, the Earth would not have formed. At the last moment, Saturn's enormous gravitational force pulled Jupiter back. This allowed our planet to form.
I think this is a perfect metaphor for Capricorn and Sagittarius. Capricorn knows the importance of boundaries and restrictions. Sagittarius can be reckless without thinking of the consequences.
Spontaneous vs Organized
Capricorns are the type to plan a journey from start to finish, complete with timetables, maps and snacks (you never know what might happen). Sagittarius just rocks up at the bus terminal and catches the next available ride; after all, there's bound to be one along soon.
Sagittarius is impulsive and optimistic. Capricorns don't like to just look before they leap, they'll measure the distance they're jumping and analyze what they're landing on.
Flippant vs Serious
Sagittarius is playful, impatient, and carefree. They love trying new experiences for the sake of it. Sagittarians live in the moment.
Capricorn is older and wiser (in astrological terms). They don't do things on a whim. They live in the past and are fond of bringing up lessons they've learned. This attitude can come across as pompous and aloof to those who don't know them.
Capricorn thinks people must take responsibility for their actions. Their commonsense can dampen Sagittarius' whimsical nature. Sagittarius' unruly behavior disturbs Capricorn.
Adventurous vs Security-seeking
Jupiter is the planet of exploration and the search for knowledge. It is associated with luck, blessings and is open-minded. Known as the 'traveler', Jupiter represents expansion, freedom, growth, luck and prosperity.
Saturn is the planet of maturity and restrictions. Known as the 'taskmaster' or 'wise old soul' of astrology, Saturn is associated with duty, life lessons, discipline, and limitations. Fire signs are not hot on settling down. They want excitement and adventure. Earth signs need security and stability; then they can flourish.
Commitment vs Freedom
Talking of settling down, Capricorns are independent souls but crave the security of a family. Capricorns don't throw their hat in with just anyone; they need to trust their partner and take their slow time making sure this is the right person. Sagittarius jumps into relationships with just about anyone. It's about the experience for Sagittarius.

Relationships are fun and exciting to them, not anything to stress over. The other difference is that when Capricorn starts something they want to see it to the end. Sagittarius will break off a commitment if they see it's not working without a second thought.
Astrological Compatibility of Capricorn and Sagittarius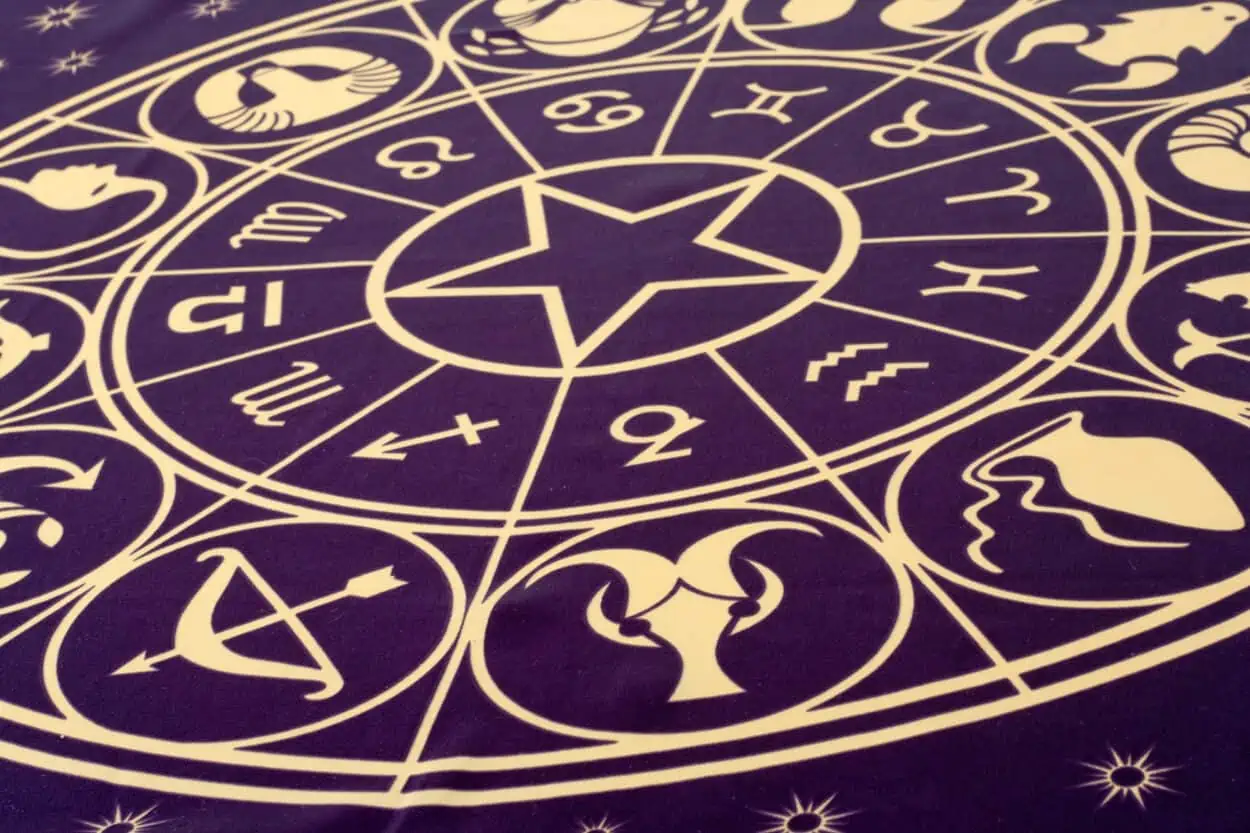 Ambitions
You don't get a more ambitious zodiac sign than Capricorn. Goats aspire to reach the mountain peak, and Sagittarius is happy to assist them. These two signs complement each other as they possess qualities the other doesn't. Capricorn is grounded, practical, and logical, whereas Sagittarius is creative, courageous, and flexible. Put these two together in business and you have the perfect balance.
Reserved
Sagittarius and Capricorn agree regarding PDAs. They don't see the point of being overly demonstrative. Sagittarius appears to be blunt to other signs, and Capricorn comes across as cold.
These are not sentimental signs that need constant validation or attention from the other. Indeed, Sagittarius can be brutally honest with Capricorn and they won't take offense. Goats have Saturn's steely resolve to fall back on. In private, these two signs share the same passion.
Self-confident
Capricorns are born with an inner confidence that makes them wise beyond their years. Sagittarius is an optimistic soul that sees the magic and hope in the world. Each is confident in their abilities in different ways. Neither needs the other to boost their self-esteem.
Goats are used to treading the mountain path alone, and the Archer loves nothing more than whizzing around on centaur legs, doing his own thing.
Can Capricorn and Sagittarius Be Good Friends?
There is no real astrological compatibility with these two zodiac signs, but they can learn from each other. Capricorn is the more responsible of the two and can show Sagittarius how to channel their exuberance and energy positively. Sagittarius can teach Capricorn how to lighten up occasionally and not take things so seriously.

Sagittarius adds the fun and excitement to Capricorns who can become bogged down with duty and responsibility. Capricorn can show Sagittarius how security and stability equal freedom and contentment.
Sagittarius and Capricorn compatibility in real examples of celebrities
It surprises me that so many Capricorn and Sagittarius couples do get on. These star signs are different in nearly every aspect of their personality. I have noticed that most successful couples are older. The younger they are the more problems they face.
Perhaps this is because we are still forming our identities when we are young and rebel against those who hold widely differing views. Although, there are exceptions to this, which includes Eddie Redmayne and his wife.
FAQs
What's the happiest Sagittarius Capricorn celebrity couple?
Julianne Moore and Bart Freundlich are the happiest Capricorn Sagittarius celebrity couple. Their romance has spanned nearly three decades and produced two children. Their similar sense of humor has smoothed off any differences. And Bart has proved he doesn't mind her forthright attitude, proving they share the same communication styles
What's the most scandalous Sagittarius Capricorn celebrity couple?  
You don't get more scandalous than Jeremy Renner and Sonni Pacheco. The couple barely made their relationship last a year before accusations of abuse and stealing came to court. This celeb couple cannot get on, and their shared love for their daughter has not eased the fractious relationship. 
Do Sagittarius and Capricorn get on?   
Capricorn and Sagittarius do not get on. Their character traits are opposites. Sagittarius is a Fire sign; impetuous, reckless, blunt, cheerful, restless and sometimes clownish. Capricorn is an Earth sign; sensible, stern, responsible, tranquil, wise, dependable. However, we know that opposites attract.  
Conclusion
Capricorn and Sagittarius could not be any more different. However, sometimes we gravitate to those whose qualities we wished we owned ourselves. These two zodiac signs can teach and learn much from each other if they set aside their differences and celebrate them instead.  
Utilize this tool to verify if he's truly who he claims to be
Whether you're married or just started dating someone, infidelity rates have risen by over 40% in the past 20 years, so your concerns are justified.
Do you want to find out if he's texting other women behind your back? Or if he has an active Tinder or dating profile? Or even worse, if he has a criminal record or is cheating on you?
This tool can help by uncovering hidden social media and dating profiles, photos, criminal records, and much more, potentially putting your doubts to rest.