Relationships can be boring when couples do the same things over again. The interesting thing is, not all couples find time to relax. While men are busy working and struggling to get more cash for their families, women are also busy with their careers and the kids.
The same thing applies to singles. They get so busy with every other aspect of their lives that they forget what it means to go on a Baecation or even a well-planned vacation. Before you know it, months and years go by without a single form of relaxation.
You may have this kind of life and look for ways to have fun with your bae or add a little spark to your relationship. You could have enough time, but with limited fun ideas on what to do with your bae. Many people fall into these two categories.
It's not like they're not willing to have fun, they're just clueless on how or what to do to have that fun. Whatever the case, if you're going through this, or bored of the things you've been doing, keep reading to learn 71 great Baecation ideas whether you're on a budget or not.
71 Baecation Ideas
1. Watch the sunrise at a park.
Watching the sunrise is one of the most beautiful things you could do on a Baecation. You could walk down there a few minutes to the sunrise in the morning, or do it from your room window if you can. This is one of the Baecation clues you don't want to miss trying with bae.
2. Go camping in the woods.
Grab your blankets, tent materials, torch, snacks, and things to build fire within the woods. It's an opportunity to spend the night with your lover away from home. It's exciting and you could do it for a few nights if you wish. It could be near your house or in another city.
3. You can have a vacation spa day.
A good Baecation idea is having a spa day, just the two of you. You could lay side by side and discuss while you get massaged by professional masseuses. You both could tell each other stories until you sleep off. After that, you go out for some drinks.
4. Visit a historical building.
One of the cool things you can do on a vacation with your Bae is to visit a historical building. It could be in your city, another country, or continent. You could go with your camera, phone, or journals to write down some historical facts. It's best if you both love fun facts.
5. Have fun watching the sunset every evening.
If you're tired of being a traveler, you could watch the sunset with your Bae every evening. What you could do is stroll to a beach, park, or anywhere clear and nice to see the sunset. You should make sure it's a location where you both can see it without obstruction.
6. Organize a vacation with other couples.
If you're afraid of spending so much, you could organize a vacation with other couples. You all can get to contribute to the occasion. It's one of the best budget baecation ideas you can think of. That way you get to have fun with your partner and meet other couples.
7. Take online classes together.
Is there any skill you both have always wanted to acquire? Or a food recipe you've been anticipating trying? You could do this during your Baecation. Talk to your partner and pick the best classes for yourselves. Don't forget the main aim is to have fun together, even when it gets serious.
8. Visit an aquarium.
Is it not a romantic thing to watch fishes swim with your partner? It's amazing. You could have a little chat with him during this time. The good thing is, it will bring past stories, leaving you both to reminisce and laugh about funny memories together. It's a great Baecation idea.
9. Have a game weekend.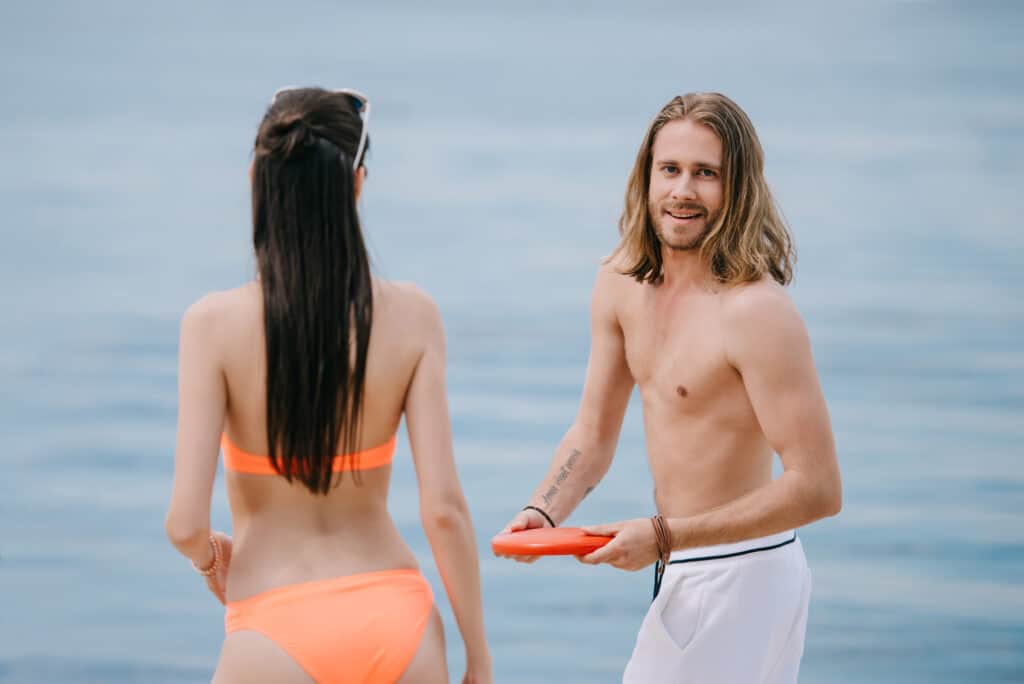 A Baecation idea you could try out even when it's not holidays yet is to pick a weekend and play games together. It doesn't matter if it's board games, computers, cards, or video games. The aim is to look for activities to help you relax with your partner.
10. Arrange a picnic at a park.
Catch some fun by relaxing together at a park. Customize your picnic and make it in an exciting way to suit you and your partner. Go with snacks, drinks, fruits, blankets, and of course, a camera to take photos for memories. It's one of the baecation ideas you should try when you have time.
11. Go swimming close to a waterfall.
You should imagine how refreshing this would be. It's even more romantic when it's just you and your partner in the pool of water. You should try it in a body of water that is not too deep to avoid getting drowned or sustaining an injury.
12. Visit a museum.
A museum is a lovely place to visit with Bae. If you both love learning about different things and history, a museum could be the right Baecation idea for you. The good thing is, it's one of the best if you're looking for some budget baecation ideas. Keep it in mind.
13. Stay at a local inn in a different country.
Have you ever imagined what it would feel like to stay in a place smaller than a hotel? You should try it. Look for a small and cozy local inn in your city or another country and spend your holidays. Make sure it's little but comfortable enough for you and your partner to have fun.
14. Travel out for a random festival.
There are many festivals all over the world. You could plan for a random one and use it as one of your Baecation ideas. It may or may not be during the holidays, but it's something that would open you two to meet other people and discover yourselves more.
15. Go to different bowling alleys.
It's one nice thing to visit one bowling alley. It's exciting. But what's more fantastic is visiting different bowling alleys on the same day or different days to play together. It will also give you an opportunity to learn how to bowl if you're bad at it.
16. Try out different restaurants on different days.
Have you ever thought of eating in different restaurants? If not, you should do this on your Baecation. You could go to different restaurants on different days, the ones you've never visited before, eat, and talk about it afterward. That's one way to spend time with your partner during the holidays.
17. Go on a hot balloon ride.
This is one of the most romantic things you could do on your baecation. Pick a time in the morning or night to go on a hot balloon ride with your partner. You would see the city from that view and if possible, get to kiss each other to spice it all up.
18. Stay in different rooms and send each other love letters.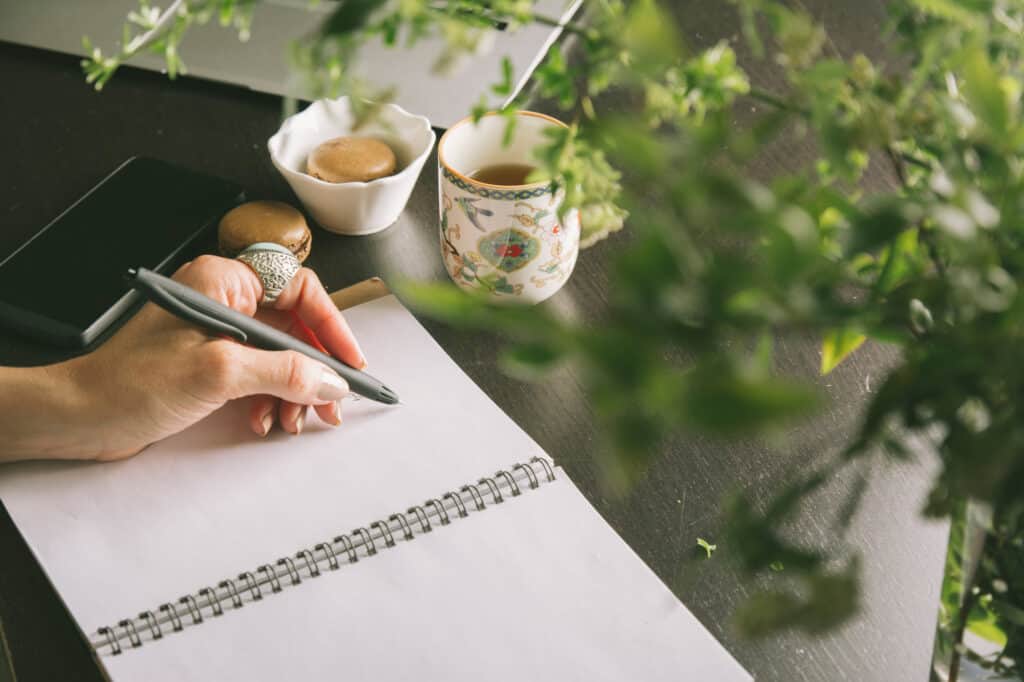 You know how amazing it could be to know that your Bae is in the same environment as you, but you both choose to communicate with letters. It would give you a different feeling and spice up your love life more than you can imagine. It's a baecation idea you could try.
19. Try skydiving.
Skydiving is beautiful and fun. Don't forget that a little exercise helps the heart to pump faster and better, hence, more happiness. This is one way you could spend time with your partner. It's one where you scream in the air, and not necessarily have anything to say to each other.
20. Do yoga with other fun activities.
Have you ever tried yoga naked? You should think about this. Try yoga with reading, writing, naked, playing with other things, and any other cool idea you could think of. This is a nice baecation idea you should look into without a second thought. It's fun and relaxing for the holidays.
Use this tool to check whether he actually is who he says he is
Whether you're married or have just started seeing someone, infidelity rates are on the rise and have increased over 40% in the last 20 years, so you have all the right to be worried.
Perhaps you want to know if he's texting other women behind your back? Or whether he has active Tinder or dating profile? Or worse yet, whether he has a criminal record or is cheating on you?
This tool will do just that and pull up any hidden social media and dating profiles, photos, criminal records, and much more to hopefully help put your doubts to rest.
21. Go for a picnic on the beach.
If you don't want to be a regular traveler, you could spend time together on a picnic at the beach. Get some snacks, drinks, and a sweater to cover up from the excessive breeze. This is a good baecation idea and you'd have so much fun with it.
22. You could try something you're both terrible at doing.
For a lovely vacation, you could both go on a trip and try something you're not good at. It could be bowling, playing sports, or watching and trying out new cocktail recipes. Trying out new things together is something good enough to make you spend some free time with Bae and add some spice to your relationship.
23. Go rock climbing.
Try something new and go rock climbing. The good thing about this is, it could be done at any time of the day. So, you could go out for it I'm the morning, afternoon, or evening. From this, you could find another relaxing thing to do during your baecation.
24. Visit an antique shop.
Take a little trip to an antique shop during your baecation. It could be in your city or a faraway place you and your Bae have never visited. If you like, you could buy a few things, if not, you could go sightseeing. Antique shops are lovely to visit with your lover.
25. Take a tour around the city.
You could leave early in the morning for this, so you can use the whole day to enjoy your time together. Feel free to visit shops, old and historical buildings, say hi to close friends, and take nice photos for memories. This is a good baecation idea.
26. Visit nice resorts and take part in their activities.
There are some resorts that have lots of game activities. So, while you're enjoying their accommodation and nice meals for the holidays, you and your partner could partake in those nice games, dinner parties, or short camping. This is another way to spend a good time with Bae. You should try it.
27. Go bike riding together.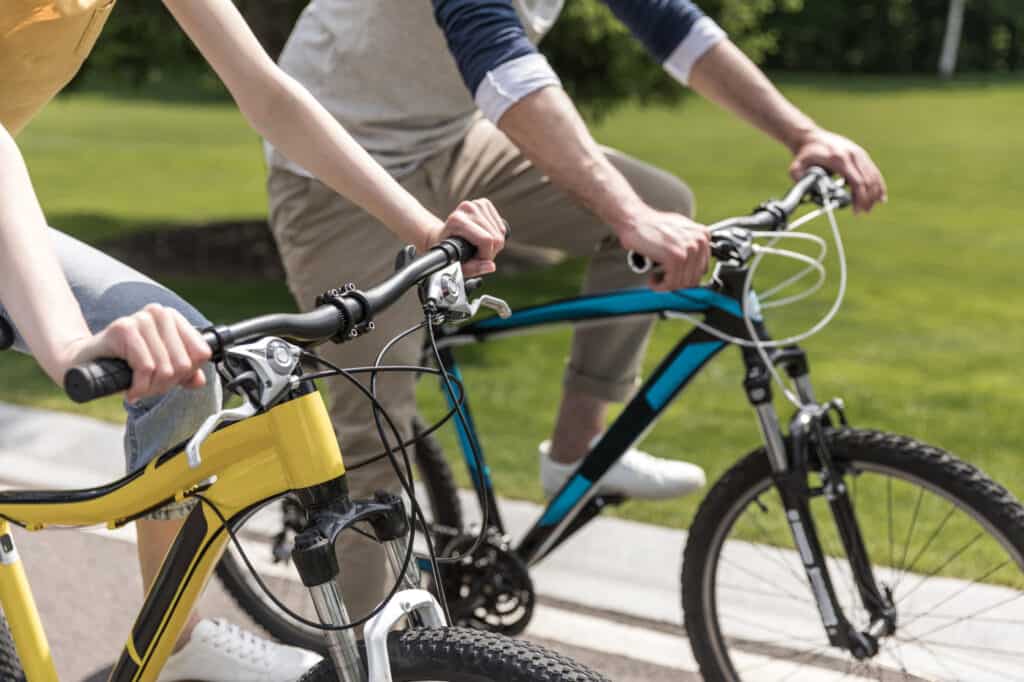 Catch some fun by riding bikes together. You could go far away from home in the morning, take breaks to grab some snacks, and do other exciting things together. This could be part of a full baecation package to make it more interesting. It's even more fun when it's in another city you don't know.
28. Build a treehouse.
This should take you down memory lane, especially if you and Bae did it as kids. You could do it together as part of your lovely baecation. It's free and you both only need to take things from the bush to build up a mini beautiful treehouse.
29. Dress up and go to random fun events.
People always organize fun events all over the city. It could be club or house parties, barbecues, birthdays, or other fun events. All you need to do is to socialize with the organizers and attendees and enjoy the happy atmosphere. That's a good baecation idea for you and Bae.
30. Have food dates at different restaurants.
It's not a bad idea to eat food at different restaurants during your baecation if you have enough cash to do that. The fun thing is, you'll get to meet different funny activities as you transition from one restaurant to another. It could be breakfast, lunch, or dinner in different restaurants.
31. Visit shops with things on sale.
If you've never had a free schedule during sales, you could find time to find one while enjoying your baecation. You could check cloth or shoe shops to see what they have at lower prices. Don't forget to buy your Bae some good things as gifts, but try not to let your pocket bleed.
32. Go out for karaoke night.
Karaoke nights are amazing. You both sing, laugh about it, tease each other, and have fun. Or, you could have fun by watching other couples do their thing. The aim is to spend some time with your partner, while you both explore these things together. Do this for your baecation.
33. Set up your house like a hotel.
There's a general conception that baecation should be away from home. But, have you ever thought of having a baecation in your house? You and your partner could take some time out to arrange your house like a five-star hotel. That way, you don't spend so much cash on any trip or food.
34. Go canoeing or kayaking together.
Canoeing and kayaking have a way of increasing the bond in a relationship. It's even more beautiful when you go exploring it at sunset, so you both get to glance at the beautiful work of nature. This is an exciting and calming thing to do during your baecation.
35. Attend a musical concert or performance.
It's a refreshing thing to go for a musical performance with your Bae. Even if you're spending time together in a different country, you could find an opera show to attend. It's one of the times you can have a magical moment with your partner.
36. Play some sports together outside your home.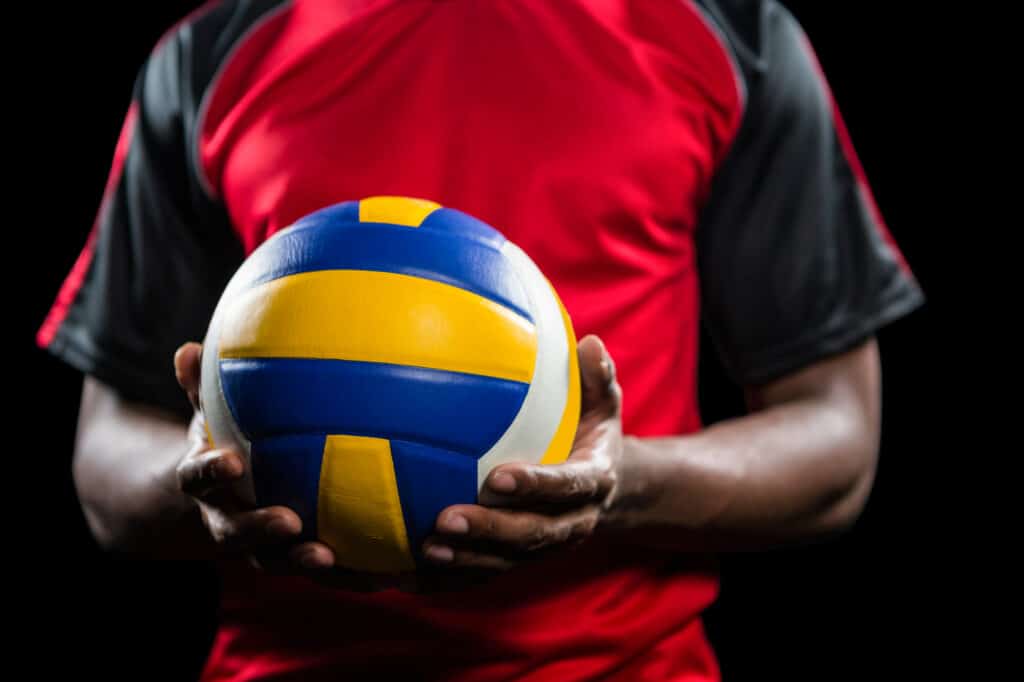 Playing sports is another way to enjoy your baecation. You could choose any sport your Bae is okay with. It could be football, golf, tennis, or anyone you both enjoy watching. It's even better if you both love to play sports in your leisure time. It could be during the holidays or a little time away from work.
37. Go fishing.
A replacement activity for spending time at the beach could be fishing. You and your partner could take out time to catch a fish or two for barbecue. Remember, it's a vacation with you and Bae, so you don't need to think about other people joining you. Fishing is a good baecation idea.
38. Visit a charity home and volunteer.
It may surprise you to know that visiting a charity home is a baecation idea. If you and your partner have an open heart for humanity, you could take out time to volunteer there or anywhere good in your community. This is another way to spend part of your holidays.
39. Attend a wedding in a different city and tour the surroundings.
One exciting thing you could try out is to go to a friend's wedding in a different city and use that opportunity to do a little baecation. Don't worry about how the surroundings look, instead try to explore the cultures, eat their food, and get acquainted with a few people.
40. Attend a stage play.
Take a break from the cinema and go out with Bae for a stage play. Watch the plays together and have something to talk about when you get home. This could be a one-time thing or you could repeat it on a few other days while still on your baecation.
41. Go out for street food on different days.
Have you ever tried going into your city to try out street food? You may not know your surroundings that much because of a busy daily schedule. If you and your partner fall into this category, you could make this one of your baecation ideas. It's like taking a local trip for food.
42. Attend a horse racing event.
This is usually fun to watch. That's because you get to meet different people from different parts of the city and other countries. You and your partner would get to cheer, laugh, and feel excited about the event. You should add this to your baecation list.
43. Try intimate things in different places.
Sometimes, it could be boring to just have sex in the bedroom. You could have very romantic sex sessions with your partner during your baecation without work, friends, or family interrupting your intimate time. So, try going intimate with your partner in different places you've never tried before.
44. Visit different zoos together.
One of the most exciting and relaxing things to do is visit different zoos. Of course, they won't all have the same animals. One zoo could either have more or fewer animals compared to the other. So, you and your partner could do this as one of your baecation activities.
45. Lodge in a hotel for a few nights.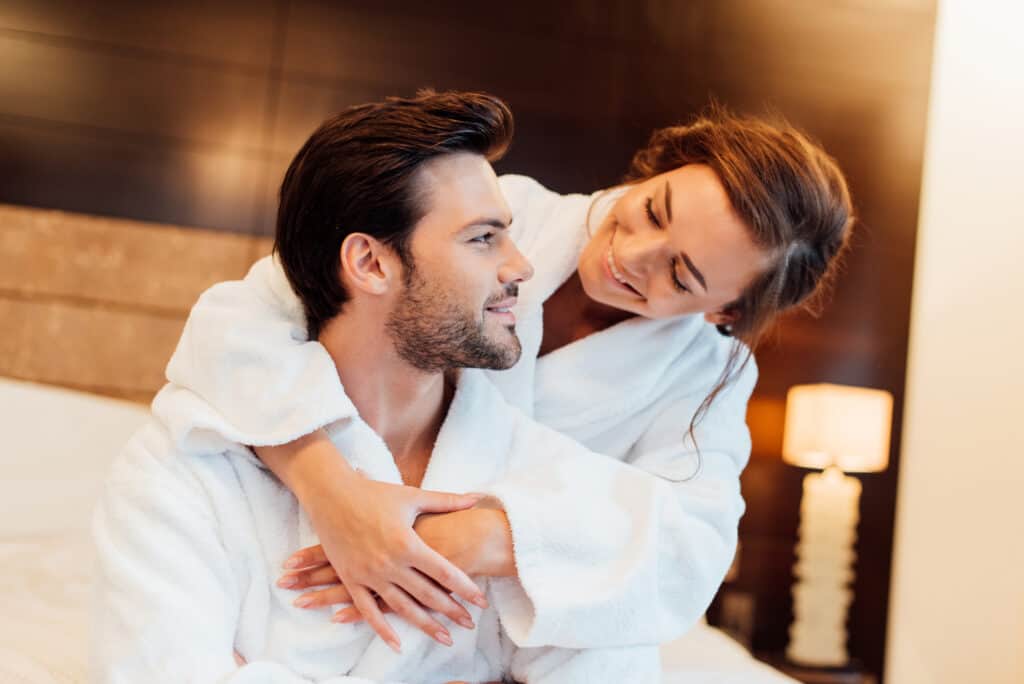 Lodging in a hotel seems to be one of the most common baecation activities out there, but it never grows old. Scout for the best and most affordable hotels online to suit your taste and lodge there with your bae for a few nights. It could be in your city or another.
46. Attend a wine-tasting dinner.
Wine tasting is a beautiful idea for the holidays. You get to sip some booze and not get tipsy, except you want to. The good thing is, you get to discuss it with your partner while you meet new people in the process. Add this to your vacation list.
47. Go for a paintballing game together.
During your baecation extended periods, you could go paintballing. It will be more exciting if you go with other couples. That way you all have two large teams playing against each for a longer period. After that, you could all go out to eat some food or get involved in other activities.
48. Rent an Airbnb space for a few days.
This is a good baecation for couples on a budget. It may look unexciting, but trust that you'd still have magical moments with your partner depending on how you arrange the trip. Book a nice Airbnb and lodge there for a few nights while you have fun.
49. Go for a live sports event.
Get tickets for a live sports event and attend it with your partner. If he's a lover of sports, you'd both have the greatest time of your lives. Depending on the time it starts, you could go there in the morning and start by taking photos with your partner for memories.
50. Visit a known couple in a different city or country.
Another nice and exciting trip you could take while on your baecation is visiting a couple you know somewhere else. It could be in your city, a neighboring one, or a country you'd have to travel to on a flight. As long as they're a couple, you'd have your privacy.
51. Go on a boat cruise.
Ever thought of going on a boat with you Bae? Whether you have, haven't, or have already done it, you could do it again. It never gets old and boring. It's always refreshing, thanks to the sea breeze you feel when you're on the boat. This is a fantastic baecation idea.
52. Attend a random wedding ceremony.
Don't be scared about being kicked out. Sometimes, you have to take risks and do crazy things. That's what gives your relationship that spice. So, prepare with your Bae, get a nice gift for a newlywed couple, and attend a nice and random wedding. Who knows? You could get to dance together.
53. Exchange gender roles with your Bae for the holidays.
Do you think this sounds funny? You should try it with your partner. Exchange gender roles a bit for your baecation. So, you could pretend to be a man while he pretends to be a woman. The only funny issue which is not major would be when you want to have sex.
54. Create a cross-dressing party.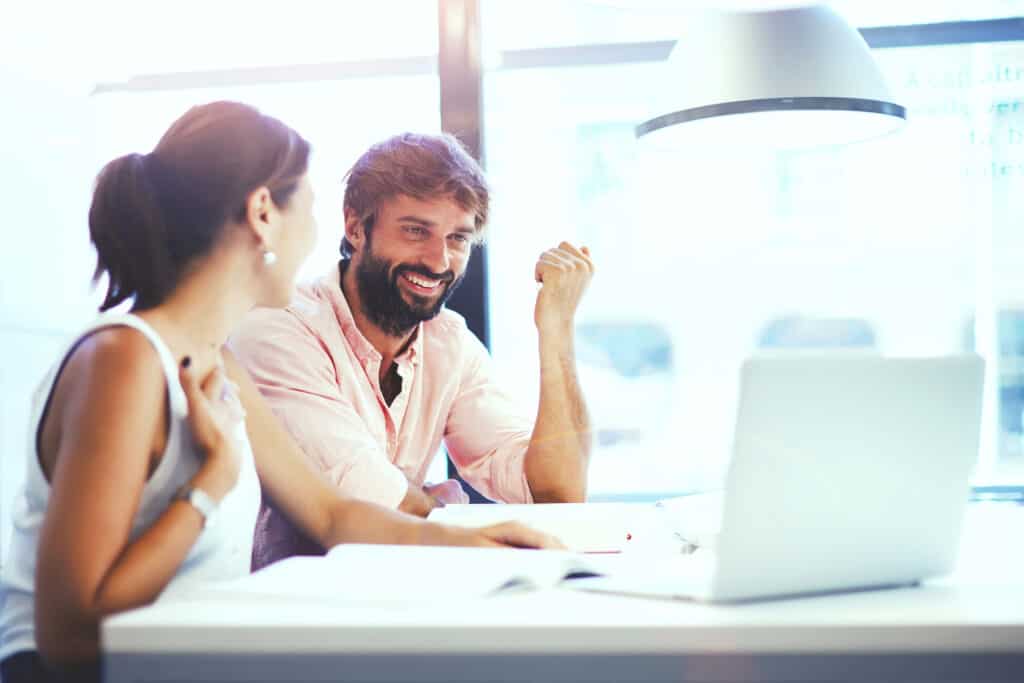 Feel free to create a cross-dressing party for both you and your partner. You could invite other couples to also cross-dress and come to the party. If you're not comfortable with other couples coming, fair enough, have fun by eating more food, drinking booze, and having some romantic moments together.
55. Go stargazing for some days during your vacation.
Another nice thing you could do with your bae is to go stargazing with him at night. This is very romantic, where you get to lay down on the grass or sit somewhere safe to look at the sky. It's a nice and magical moment to share with your partner during your baecation.
56. Take a trip to a different country with amazing islands.
You don't want to miss this particular baecation idea. Islands are beautiful. They have lovely cultures, food, and amazing tourist sites to visit. And the most interesting thing is that you can have enough time to take photos with your partner. This is a nice baecation idea you should try with your Bae.
57. Travel to different destinations to explore their cultures.
Have you ever thought of exploring other cultures with your lover? If not, you should. It's either you do it during your main baecation or the extended periods. Feel free to be a traveler with your partner and explore many cultures. It would improve your knowledge and make you more open-minded.
58. Visit the beach at night.
Visiting the beach at night is almost like stargazing. The only thing is that you get to enjoy watching the waves of the water. So, you and your partner could either stroll along the beach or sit on the sand and talk about different things. You should fit this into your baecation list.
59. Visit your old family house for memories.
If you both have talked about your families and childhood memories, but never visited any of your houses, you should try to visit those houses. So, you could fix a time during one of your vacation extended periods to see and reminisce about good memories. It's a thoughtful baecation idea for you and your partner.
60. Travel to a different country by water or train.
Everyone loves to travel the easier way. But, for a change, you could try traveling by water, train, or road. It could be stressful for you, especially if you're prone to stress. You could pick anyone you and your partner are both comfortable with. This is one of the best baecation ideas to try.
61. Take a one-day multi-city trip to different cities.
You and your partner could pick a full day and travel to different cities for the fun of it. You could go to one or two historic sites, explore them a bit, and take nice photos. As you're traveling, you can sing songs, and talk about many things. You could even do the driving yourselves and switch sides when you're tired.
62. Visit a water park.
You already know how sweet it will be to get on a water slide. You could either go into the pool or go in the light areas to float. Water parks are exciting and could be an alternative to a beach. You don't want to miss visiting one during your baecation.
63. Tour the city to the interior part for sightseeing.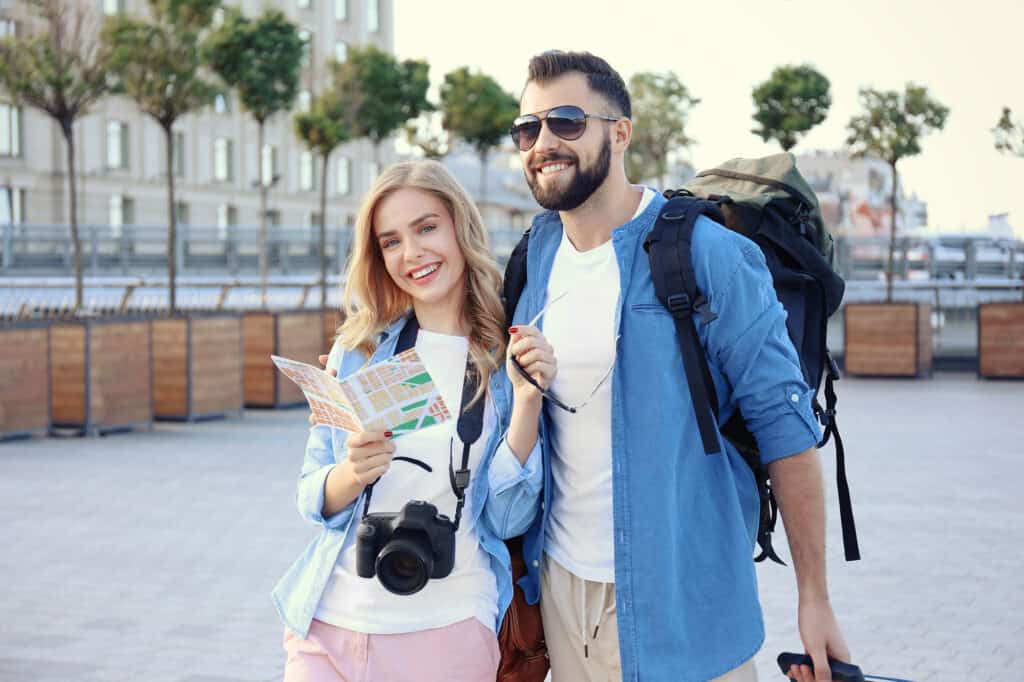 If you've never visited the interior parts of the country you live in, you could use part of your baecation for that. Go to the city center, explore the activities, and take nice photos together. You could take a bus, drive, or take a train, depending on the distance.
64. Have a dinner cruise for some nights.
This is a good alternative to having a picnic on the beach. You could pick a few nights to have a dinner cruise with your partner. It's a beautiful baecation where some of your fantasies come to life. So, you could pick a lovely outfit and enjoy a meal with your partner with a nice water view.
65. Try ax throwing.
This could sound funny, but it's a therapeutic thing for couples to do. You both will focus on a particular piece of wood and aim at getting it. You could choose to do it as a stress relief to your relationship, or a fun activity on your baecation. You should try this.
66. Take some time to shop at a thrift store.
Are you surprised to read this? You don't need to buy your partner designer things. You could easily both walk into a thrift store and pick up some nice things for each other, or to beautify your home. You could shop together while you tease and play.
67. Write your relationship goals every day.
If you've never had much time to spend with your Bae, you could create time during your baecation to write your relationship goals. You could do this anywhere, whether you go camping or a trip to a different country, it's something to try in your free time.
68. Take medication classes with bae.
This is enough to calm you both. You get to meditate, reflect, and think about how well to improve your relationship. This way, you get to confess love to each other afterward. And if possible, you can finally find other baecation activities to play with during your vacation.
69. Travel to another city and buy each other gifts every day.
It's not like you don't have shops in your city to buy each other gifts. It's just fun with your Bae to another city to buy yourselves gifts. You could make it like secret Santa where you both open your gifts after your baecation. It's a nice vacation idea you should look at.
70. Attend some arts and crafts classes.
Do you love creativity? If yes, you should try learning some arts and crafts with your Bae during your baecation. The fun part of it is that you get to play together and create great things after the class. That's something you can use to beautify the home you stay in together.
71. Go out and take care of animals.
Many people are used to taking care of disabled children. You could use this opportunity and replace them with animals. Go out and take care of some animals. It's appropriate if you and your partner love animals.
FAQs
In Conclusion
There are numerous baecation ideas out there. It depends on your preferences. You could start with the 71 ideas I've mentioned and maybe, tweak them to suit your imagination. Don't forget to drop a comment on this article if you liked it. Also, share it with your friends and family.
Utilize this tool to verify if he's truly who he claims to be
Whether you're married or just started dating someone, infidelity rates have risen by over 40% in the past 20 years, so your concerns are justified.
Do you want to find out if he's texting other women behind your back? Or if he has an active Tinder or dating profile? Or even worse, if he has a criminal record or is cheating on you?
This tool can help by uncovering hidden social media and dating profiles, photos, criminal records, and much more, potentially putting your doubts to rest.