Bullet vibrators are massively underrated. I would argue that they're a staple in any sex toy collection. They're the perfect size to carry with you in your purse, they're certainly discreet and it's such a simple toy that has a lot of potential; if you know how to use a bullet vibrator, that is.
Some people find bullet vibrators pretty boring, but they can actually be incredibly versatile.
Vibrators increase pleasure through increased blood flow, relaxation and muscle response. Some people think the stronger the vibration, the better the pleasure but this is really not true. Having a stronger vibrator can be very intense and can sometimes even rush your orgasm.
But, you should never go into masturbating looking for a quick orgasm, it's not so much about the release but the journey; especially if you want to feel the full benefits of masturbation.
Key Takeaways
Using vibrators is a great way of mixing things up, and helping you to reach orgasm through consistent pleasure.
Bullet vibrators have a lot of potential, it's about knowing how to use them.
Bullet vibrators can also be great for couples play, adding stimulation to unfocused areas or even by spicing up your foreplay.
18 Tips on How to Use a Bullet Vibrator
Bullet vibrators have a lot of potential.
There are hundreds of tips for using a bullet vibrator, but I've narrowed it down to the key points that will help to improve your sexual experience, whether it's solo play or with a partner.
1. Set the mood
In masturbation or couples play, you should always set the mood. Mentality is the most important thing when it comes to experiencing pleasure. So, make sure that you're in a comfortable environment, stress free and completely relaxed.
Put on your sexiest lingerie, light a candle, close the blinds and allow yourself to feel the full benefits of this pleasurable alone time.
2. Consider porn
I have to admit that I'm not a big fan of porn. For me, I take so long deciding what to watch that it takes me out of the mood completely; it feels more like a chore sometimes.
However, if you typically enjoy watching porn and you know that it's going to enhance your sexual experience, then I would 100% recommend it. To prolong the pleasure to be felt, I would suggest watching porn for a little while before even turning on your bullet vibrator.
Allow yourself the time to feel turned on, touch your body, and let your imagination run wild; it can essentially be foreplay before the foreplay.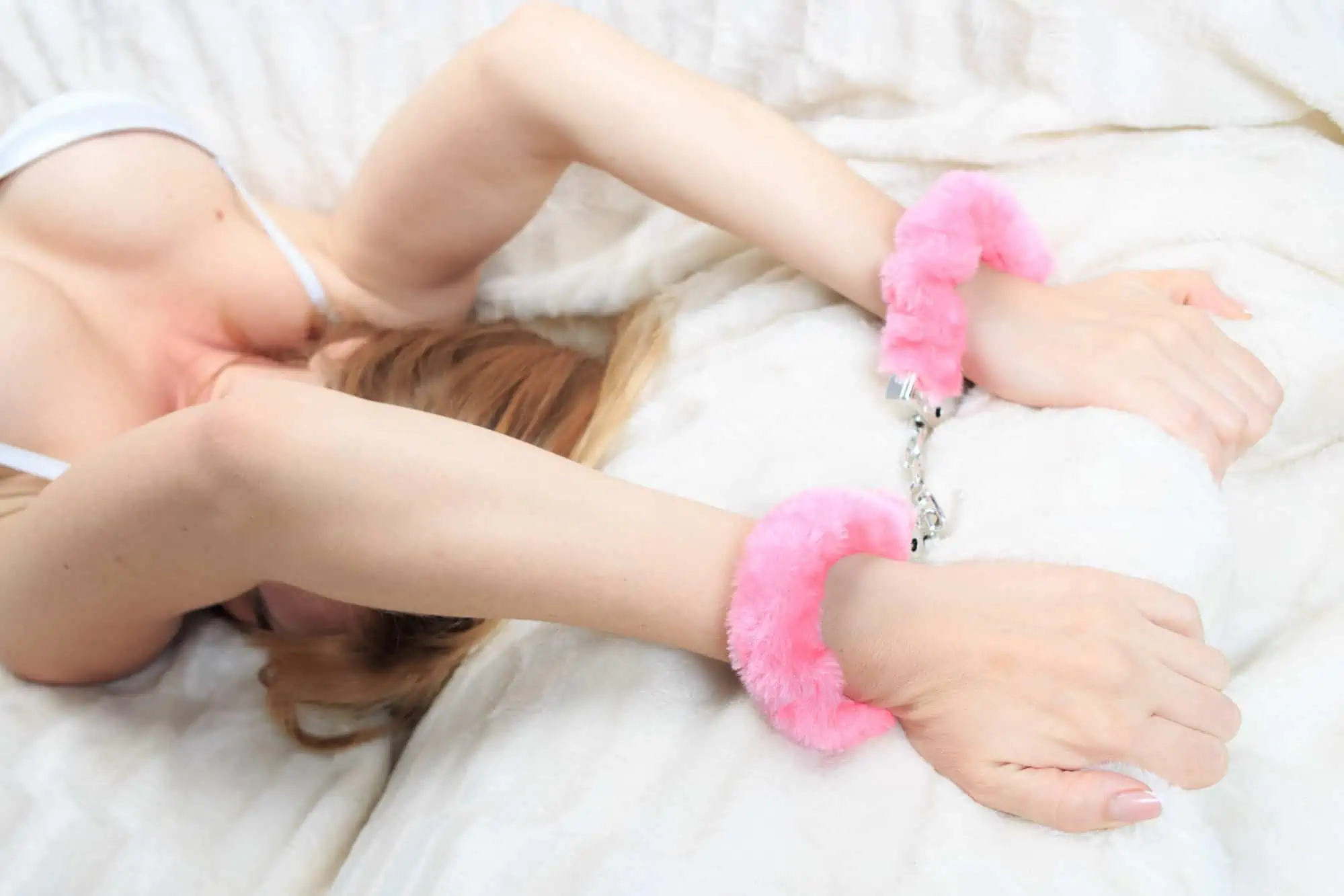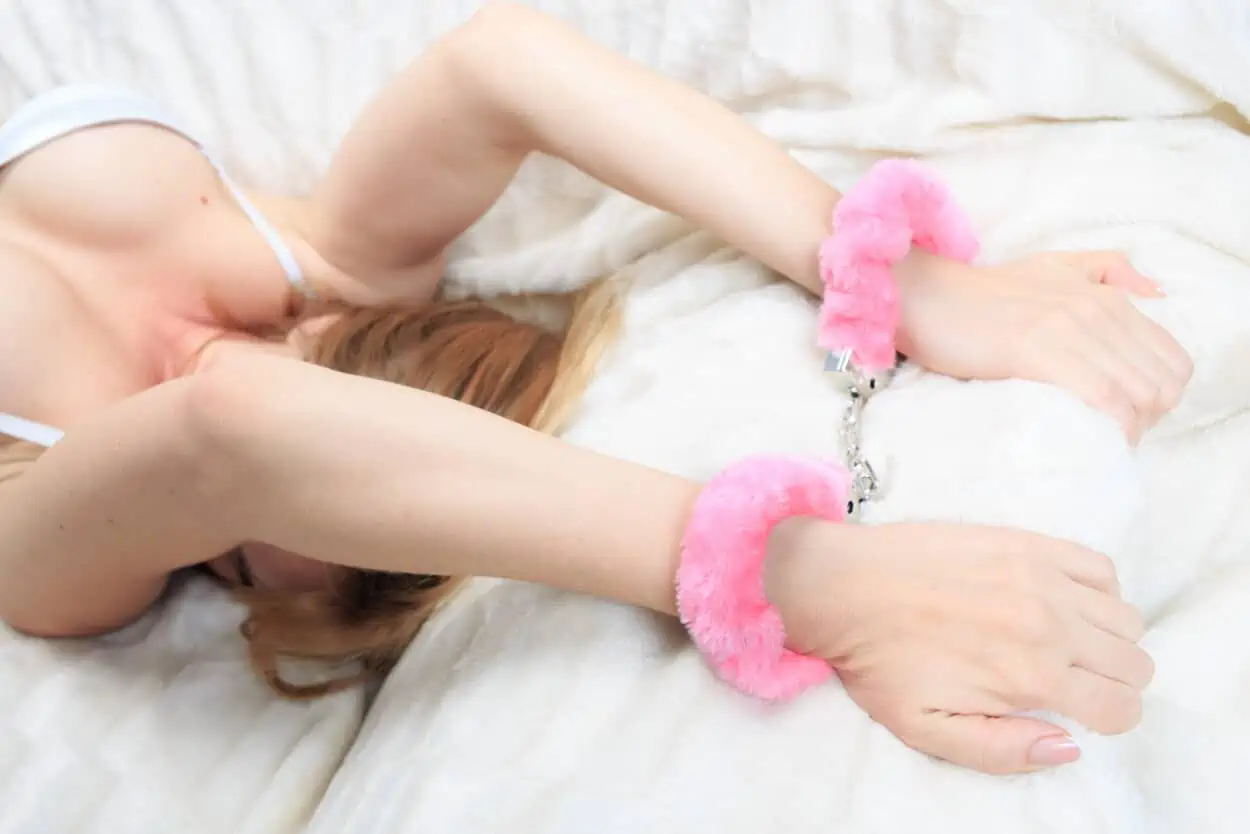 3. Engage erogenous zones
This is something often forgotten about when using any vibrator, but especially bullet vibrators as they're so small in size.
Make the most of the sex toy that you're using. Vibrations can stimulate other erogenous zones before you even make your way to your clitoris.
For example, whilst you're getting yourself in the mood, take your bullet vibrator and gently rub it over areas that will turn you on. We all have many erogenous zones, some that induce more pleasure than others, and some that are preferable to one woman may not be preferable by another.
Take the time to learn about your body and how you experience pleasure. For example, if you know that you enjoy nipple stimulation, take the bullet vibrator and gently rub your nipples; get your clitoris excited for what's to come.
4. Take it slowly
Patience is key.
It can be really easy to get distracted during masturbating, and it really does take away all the fun.
Dedicate yourself the time to make the most of this experience, and prolong the experience for as long as possible.
You could even consider edging to make the absolute most out of your masturbation session. It should never be a race to orgasm; you want to enjoy the whole thing! So, take your time and see where your intuition takes you.
5. Make the most out of a multi-functional bullet vibrator
This is where it's important that you're choosing the right bullet vibrator. Don't just pick up the first one you see in the store, consider its functions and in turn its potential.
Most bullet vibrators are somewhat multi-functional. In a very basic design, you can expect to find multiple speed settings, vibration strength and vibration patterns. Make the most out of this and really max out the pleasure to be felt from a bullet vibrator.
6. Think about motion
Similar to when using your own hands to masturbate, take the time to discover how to 'hit the spot'.
There are many tricks out there when it comes to masturbation techniques. Most women opt for circular motions, some may use the clock technique, side to side, or some may simply enjoy guiding their bullet vibrator over their clitoris and seeing where their mood takes them.
You may find that multiple techniques work for you, depending on the mood of the day.
Looking to spicen up your sex life and build your connection with him?
One of the best ways to increase your connection with your partner is to spice up your sex life. An awesome way to do this is to bring some excitement into the mix by using toys that will drive both of you crazy.

We've partnered with LoveHoney to give you exclusive access to some of the best toys on the market. Click here to check them out, completely anonymously of course! Your relationship will thank you for it.
Likewise, consider your position. You don't always have to lie on your back to masturbate. Consider straddling something (like a pillow), seating yourself upright on the end of your bed or even an all fours position; whatever works best for you.
7. If waterproof, take to the bathtub for some fun
Nowadays you will frequently find waterproof bullet vibrators; a perfect opportunity for a long bath (or shower), wouldn't you say?
The key to healthy masturbation is ensuring that it's not repetitive. Find ways to mix it up and to keep things exciting.
Masturbating in the bath is also such a great idea as it's probably the most relaxed state you can find yourself in. Remember, masturbation is all about mentality.
Make the most of this key function in a bullet vibrator and enjoy some pleasure in the bathtub.
8. Make the most of the whole bullet
We know that bullet vibrators are pretty small, but that doesn't mean they don't have potential. Most women, when using a bullet vibrator, will only stimulate their clitoris with just the tip, yet the entire sex toy gives off vibrations.
Using the toy in its entirety might turn your masturbation session from good to great; make the most of what you've got and see how much pleasure there is to be had.
9. Gently stimulate your clitoris
Be gentle and ease into it.
The same way you should engage other erogenous zones, when you make your way to the clitoris you should slowly rub the bullet vibrator over your entire vulva and inner thighs.
Engage the whole area before targeting the clitoris, and even so, there's absolutely no harm in taking the attention off your clitoris for a little while to prolong pleasure in the long run.
10. Consider adding your favorite lube
I will never not talk about the benefits of lube, it's SO underrated.
Lube is great for many things, but it's especially great when using sex toys as it helps the sex toy to glide easier over your chosen area to stimulate.
Not only that, but you can get warming lube (my personal favorite) and tingling lube to add to the sensation, ultimately resulting in more pleasure.
Taking the time to include lube in your masturbation session also takes it that one step further, because you're aware of the extra effort you're putting in to work towards your pleasure, just like wearing your sexiest lingerie.
You should feel as though you're having sex with yourself, so you want to feel confident and most importantly satisfied. Lube will only add to this.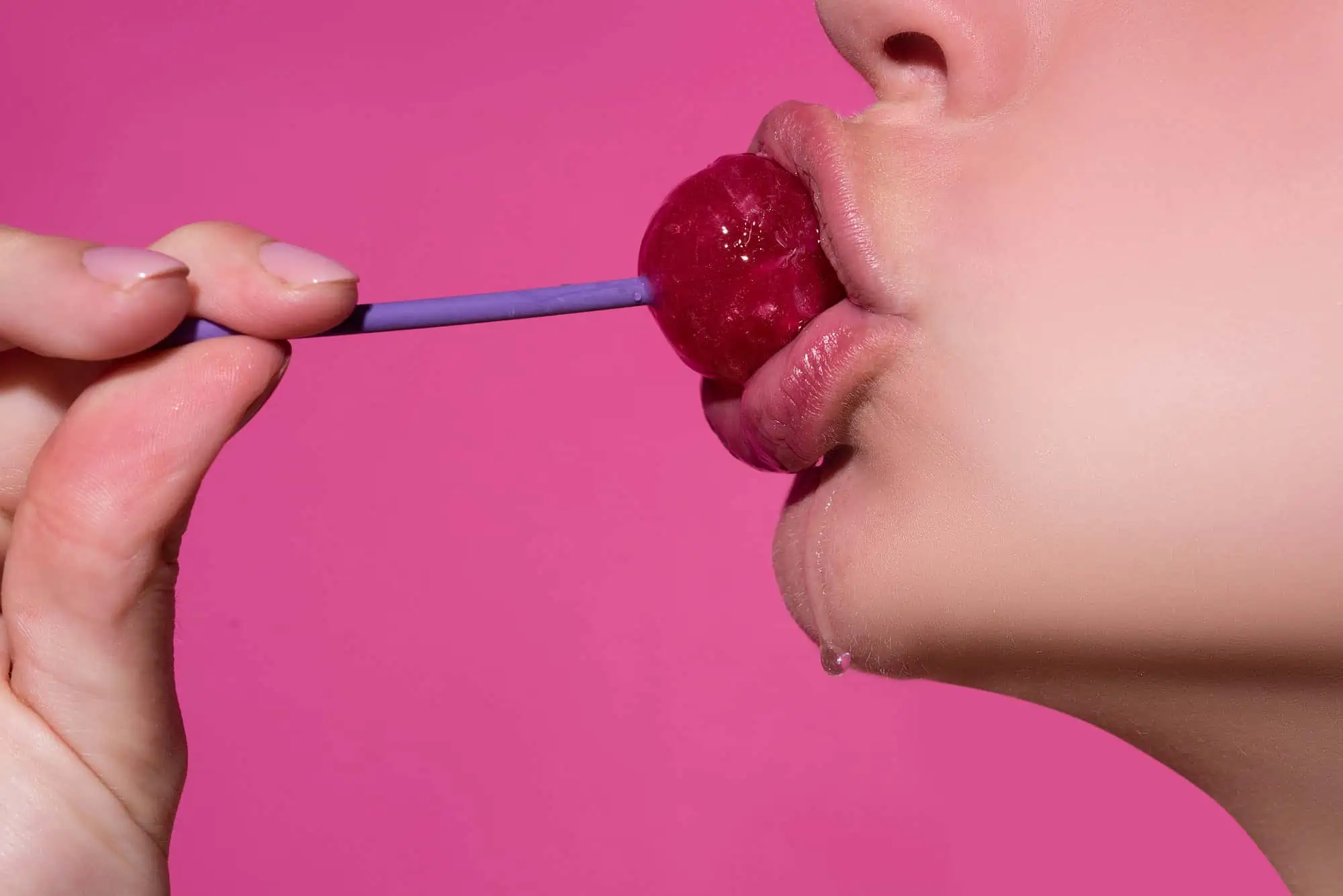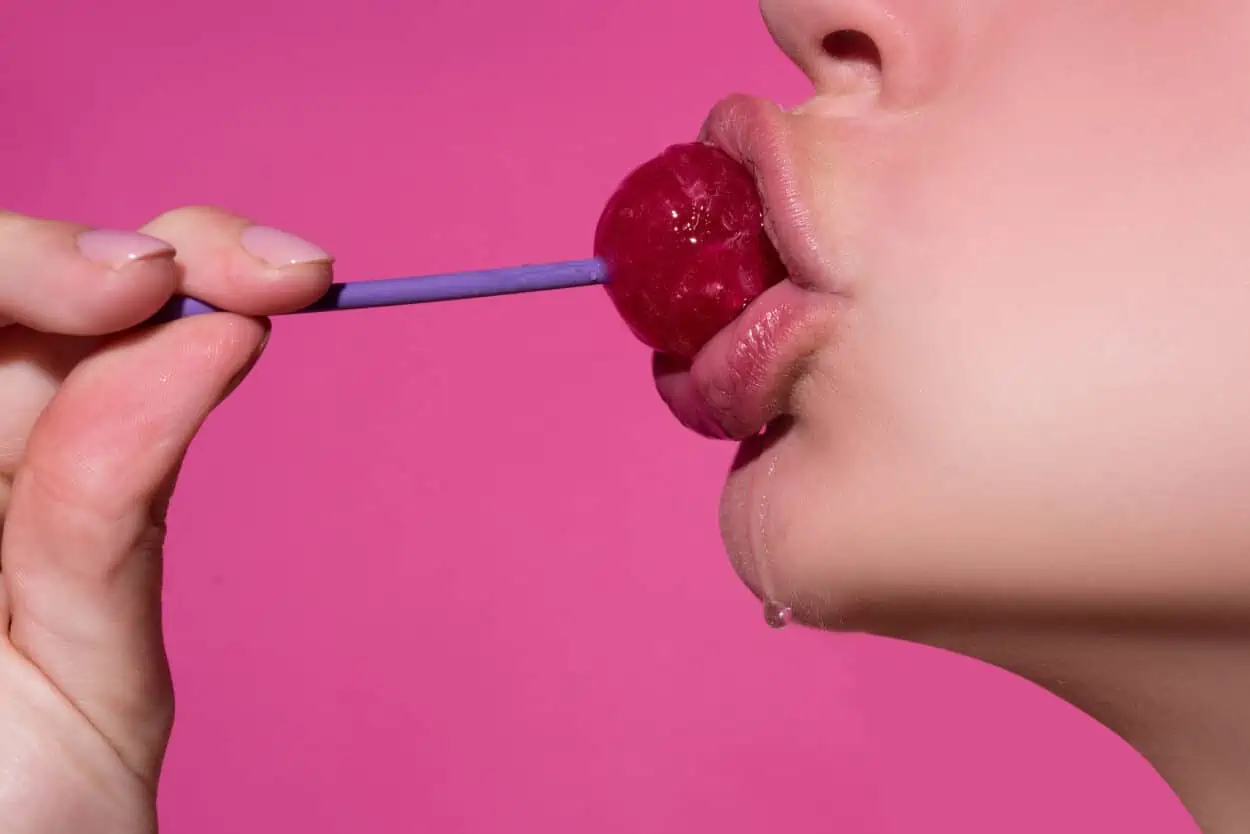 11. Try orgasm gel
Orgasm gel, just like lube, will only add to your pleasure.
It's intended to increase sensation and maximize your orgasm. What's not to love? You may think this step is unnecessary (which I totally understand), but it is affordable as it typically costs around $10 and is definitely worth a try, in my opinion.
12. Couple's play
A bullet vibrator is insanely underrated when it comes to couples play.
Typically, when a couple decides to buy a sex toy to spice up their sex lives they would go for something like a cock ring that's intended purpose is to pleasure both partners.
There's absolutely no reason why a bullet vibrator can't fulfill this role too. Remember, a bullet vibrator is great for engaging erogenous zones (both for men and women). Not only that, but you can allow your partner to have full control over your pleasure by using a bullet vibrator.
Pleasuring a partner isn't always easy. Sometimes, the communication isn't there, or it's not consistent enough to reach orgasm, or you simply prefer the stimulation caused through vibrations; whatever the reason, a bullet vibrator takes away from this pressure as it does half of the work for you.
13. Allow your partner complete control
Let's talk about BDSM.
You can get really creative with BDSM, bondage in particular, without having to splash the cash. Make the most of your bullet vibrator, and allow your partner to have complete control of your pleasure whilst you're restrained.
Something as simple as a blindfold, or restraining your hands with a tie, while your partner has full access to your body with the use of a simple yet effective bullet vibrator can be really hot.
He can tease you, he can prolong your pleasure, and ultimately cause you to reach climax without physically touching one another. Keeping your sex life exciting is all about spicing it up, and it doesn't have to be expensive to do so.
14. Apply clitoral stimulation during penetrative sex
We know that penetrative sex doesn't always end in orgasm for women.
Most women reach orgasm through clitoral stimulation, so why not enjoy both?
While having sex with your partner, use your bullet vibrator just as you would when you're alone. It will help you in achieving orgasm and will ultimately turn your partner on with the simple knowledge that you're having a great time.
15. Think about anal play
Bullet vibrators aren't typically for internal pleasure, but there's nothing to say you can't enjoy some external stimulation through anal play.
Similar to a rim job, pair your bullet vibrator with your favorite lube and enjoy the sensation of gliding your vibrator over your rectum; this can be done during couple's play and masturbation. If this is something that you enjoy, I'd certainly recommend going on to try a vibrating butt plug, which brings me on to my next point.
16. Pair your bullet vibrator with other sex toys
Masturbation can be as wild and creative as you like it to be.
I would certainly recommend using two sex toys on the go to maximize pleasure.
17. Make sure to clean your bullet vibrator
Cleaning your sex toys is super important for both hygiene reasons and the risk of spreading STIs (especially if you use your sex toys with more than one partner).
You can buy toy cleaning wipes, specific toy cleansers or can even wash your sex toys with liquid soap.
18. Always have new batteries available
One of the few downfalls to a bullet vibrator in my opinion is the battery life.
There is absolutely nothing worse than when you're about to reach climax and your vibrator weakens or dies.
You can buy rechargeable bullet vibrators, but these are typically more expensive than those that are battery-powered. 
A crucial tip is to always make sure you have batteries available, that way, you're not going to be left disappointed.
5 Bullet Vibrators to Try
There are a few things to consider when buying a bullet vibrator, ultimately you want to choose the perfect toy for you.
Is it for couples play, solo masturbation or both?
What type of material are you looking for?
Do you want a multi-functional vibrator? If so, what exactly are you looking for?
Do you require a waterproof vibrator?
Are you looking for a discreet/silent bullet vibrator?
How much are you looking to spend on a bullet vibrator?
Are you intending to use lube? (Some materials don't mix well with specific lubricants)
I took myself over to Lovehoney to find the 5 best bullet vibrators, hoping that at least one of these options will suit you, or guide you when choosing your own bullet vibrator.
I think it's safe to say that this is the cutest design for a bullet vibrator. I absolutely love that it looks like lipstick and would be so discreet to just pop in your purse.
It's definitely on the expensive side at $79.99 but it's rechargeable and has a 4.4 rating.
It's one of the stronger bullet vibrators out there so if you have a sensitive clitoris then I'd probably opt for something a bit more subtle.
The definition of a classic vibrator.
It costs $10.19, currently reduced from $16.99 and you can choose this bullet vibrator in 3 colors.
It has a hard plastic material which I personally find easier for easy gliding, especially when paired with lube. It's a lot smoother on the clitoris than a silicone vibrator but again that's just preference.
If you're looking for a bullet vibrator to use in the bathroom, the Magic bullet is fully waterproof and powerful.
If you're the type of person who enjoys experimenting with speeds and patterns then the Desired bullet vibrator could be one to go for costing $62.99, reduced from $69.99.
It has 3 speeds and 17 patterns, it's rechargeable (reflective in the higher cost) and has a run time of 60 minutes so you definitely needn't worry about the battery running out.
It also has a really cute design, it's a gorgeous purple and a little smaller than your standard bullet vibrator.
You may be wondering why I've included a cock ring in this list…
Well, if, like me, you like to get your money's worth, this cock ring has a removable bullet vibrator, so it's basically a 2 in 1.
The bullet itself has a really basic black design and is made of silicone (not to be used with silicone-based lubricant) but it will do the job and then you get to enjoy the benefit of a cock ring during couples play too.
It costs $26.99, reduced from $29.99.
Again, I love a 2-for-1.
This love egg bullet vibrator set is a super cute pink color and costs $22.49, reduced from $24.99.
A love egg is great for enjoying sexual pleasure outside of the bedroom, and the fact it comes as a set is just a win-win. It has 3 speeds and 7 patterns if you are looking for something multi-functional.
FAQs 
What is a bullet vibrator?
Bullet vibrators are an amazing sex toy for beginners. They're usually about 5 inches long and are typically made of hard plastic or silicone. Typically, a bullet vibrator will have multiple speeds and patterns, and the vibrations are intended to help induce pleasure (usually clitoral stimulation).
How do you use a bullet vibrator?
Most women receive the most pleasure from clitoral stimulation with a bullet vibrator. That means using the vibrator to rub your clitoris to feel pleasure, which will hopefully result in an orgasm. 
You can also use a bullet vibrator to engage erogenous zones and essentially get yourself turned on before you pay any attention to your clitoris, resulting in a stronger orgasm at the end.
How can you disinfect a bullet vibrator?
It's super important to clean your sex toys. Disinfecting any sex toy is super easy. You can buy toy cleansing wipes, specific toy cleansers or use a mild soap and warm water to ensure that your vibrator is completely clean and hygienic to use for next time. 
If you're typically prone to getting infections down there, I would recommend cleaning both before and after use, just to be sure.
Conclusion
Bullet vibrators on the market really do vary. You don't necessarily need to spend a lot of money, as most of them do the job. You just want to keep an eye out for specific features to make sure that you're getting the most value for your money; that's why a 2-for-1 is a great idea. 
Bullet vibrators are really versatile and can be enjoyed during masturbation and couples play, it's all about maxing out the pleasure that you can ultimately receive from the one toy. Make the most of it, prolong your masturbation sessions and really take the time to tune in with your body.
If you're a complete beginner to sex toys, then a bullet vibrator is definitely a perfect place to start as it's discreet, simple, but highly effective. Any woman who has owned a sex toy is almost guaranteed to have enjoyed a bullet vibrator before; there's a reason they're still so popular.
As I've said, you don't always have to spend a lot of money to spice things up in the bedroom, it's just about getting creative and doing things a little differently every now and again. If a $10 bullet vibrator is going to excite you and your partner, then I would say it's definitely worth it, even if you only use it occasionally.
If you have any further advice, or bullet vibrator recommendations then please feel free to comment, I'd love to hear from you. As always, share with a friend in need.
Want to add some excitement to your sex life and create a stronger connection with him?
One of the most effective ways to enhance your intimacy with your partner is by spicing up your sex life. Using toys can be an amazing way to bring some extra thrill to your love-making sessions.
At Hernorm, we've collaborated with LoveHoney to offer you access to some of the best toys in the market.
Check them out here
in complete anonymity. Your relationship will definitely benefit from it!