We all have our fantasies. Sometimes it's having chocolate ice cream on a beautiful beach with no care in the world. At other times, it's a romantic scene with red candles and a nice meal with a loved one. If these are some of your fantasies, I'm pretty sure telling your man about it shouldn't be a problem.
However, when your fantasy picture involves something like having sex in public places, sharing it might not sound like the best idea especially when you think your partner won't be on the same page. Guess what? That's how many guys feel most of the time with their fantasies.
Men's libido is high up the roof compared to their female counterparts. That's how they're wired, so it shouldn't surprise you their fantasies involve lots of sex. If you've got yourself a handsome and sexy one at home, trust me, half of his maze-like mind ruminates about exploring different mind-blowing sex journeys with you.
Yes, that's the truth. So, if you are interested in getting into your man's mind, here are some common sexual fantasies of a married man.
In the end, this article could help you and your man have a more fulfilling sex life if you don't mind jumping in on some of his fantasies.
11 Sexual Fantasies Of Most Married Men
1. Men fantasize about their partner handling their "nozzle"
If you are no stranger to sex, you don't need me to tell you that sex is like hunger to men. So, it's no surprise they like to "take the wheel" and devour as if their life depends on it. Still, research shows that they also want women to show sexual desire towards them.
Therefore, most men, including married ones, fantasize about their wives being extra bold in the bedroom. Examples include handling their penis without being asked or told. Not just for orals but also as an expression of need.
2. Men fantasize about making you moan
Feeling like the "don" in the bedroom is one of the most common male fantasies. Apart from the natural sexual pleasure derived from connecting bodies, a man also gets pleasure from the response his wife or girlfriend gives during sex.
This response is like a mental fuel to their mind, which gives men a sense of power and a huge ego boost to their already mountain-sized ego. I guess many women already know this and that's why we sometimes fake moan and orgasm.
3. Pouring it all on you
I know this fantasy may sound like a script from a porn video. Well, it mostly is. At least from the way I see it. As you may already know, porn has a way of making everything going on there look pleasurable, inviting, or appealing. So, it's no surprise men want a piece of the action.
Men also fantasize about this because it is a form of acceptance or being wanted. Hardly would any lady that's not into a man allow it, unless she's getting paid.
4. About spontaneous sex
Men get turned on quickly. Sometimes, it's like their penis has a mind of its own. This nature makes spontaneous sex one of their fantasies. Yes, men love planning romantic evenings that'll end with a steamy session. However, a quick unplanned one in a non-bedroom space, like the stairs, bathroom, balcony, kitchen, garage, can be so much fun.
Men want it, it makes them feel desired and capable of pleasuring you. If you are down with making your sex more interesting between you both, don't be robotic by keeping sex in the bedroom only. You can get naked and initiate some action while your man is getting coffee in the kitchen or about to get into his car in the garage.
5. Some men are secretly watching two women doing their thing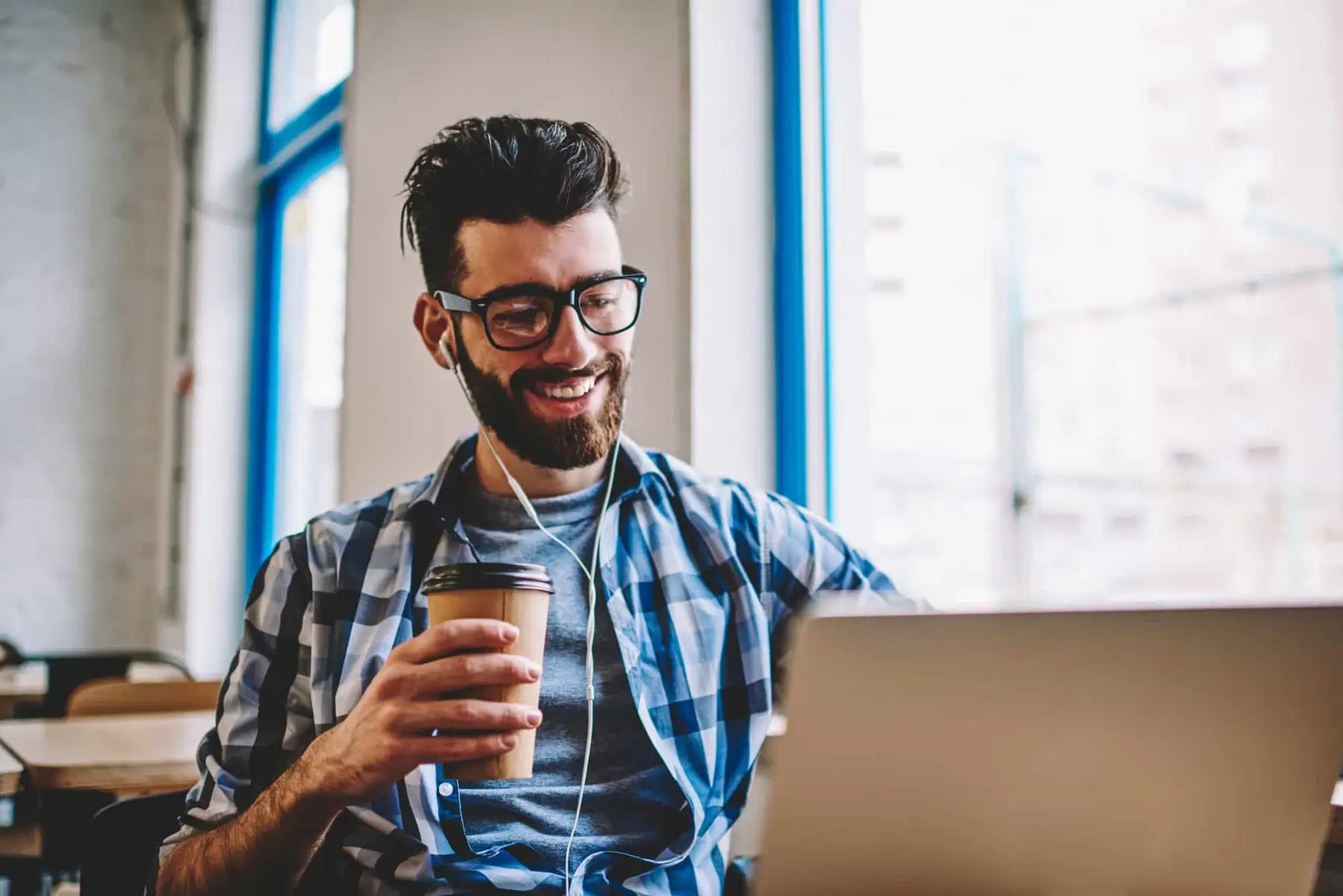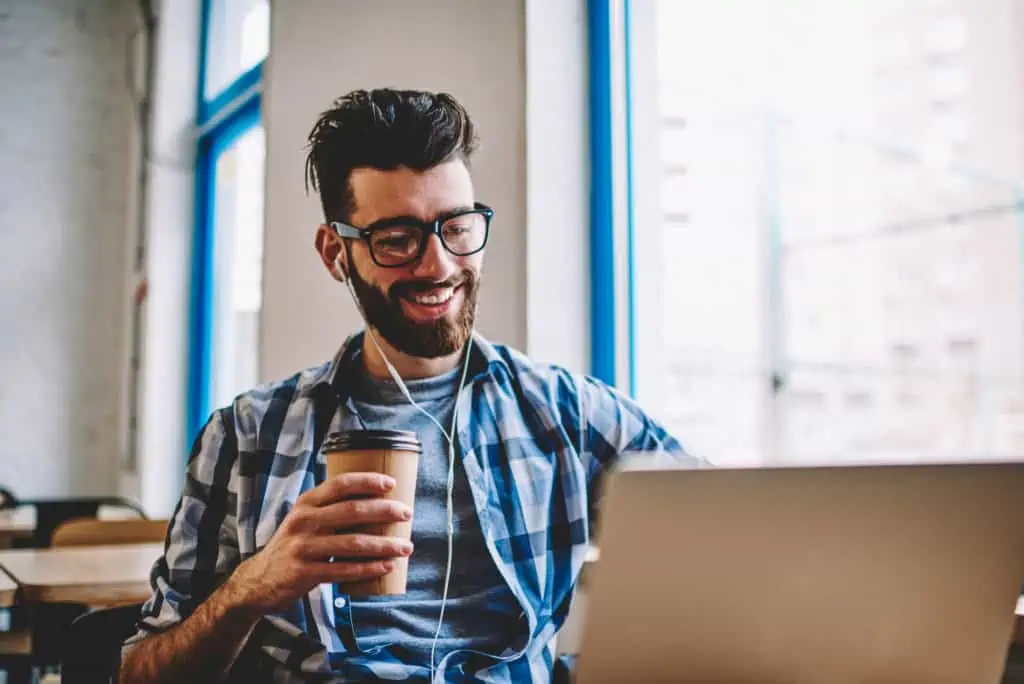 Your man might not find it easy telling you this hidden fantasy, but this fantasy is as real as it gets. I would say porn and Hollywood had a huge role to play here. When lesbian couples started hitting the screens back in the 90s, they were not just any kind of lesbian couple.
Many included hot, straight, sexy Hollywood women. It's no wonder straight men develop a huge turn on watching two women kissing, playing with sex toys, and more. I mean, look at it this way, two boobs are great, and four is even better. 
6. Three is not a crowd
If your man is way advanced in years, chances are, getting down with multiple women at the same time may not be one of his sexual fantasies. Research shows that men in their 20s and 30s, with hyperactive libidos/sex drive, are the guilty ones here.
Married, young men are not left out of threesome fantasies but may never find the boldness to tell their wives. I think that marriage is between two people. It should remain that way. The sexual space you both share shouldn't physically or mentally involve a third party.
7. Oral sex all the way
I'm not totally sure all men are psyched about burying their heads between a woman's legs, some even think it's taboo. What I'm sure of is, most men love being on the receiving end of oral sex. It's a turn-on for them.
As a wife, if you are not going on this journey with your man, trust me he's thinking about it and hopes that you will. As couples strengthen the emotional connection they share, oral sex can be a good way of spicing up things as it helps couples stay aroused for longer.
8. Sex with women they cant have
It could be sex with a doctor fantasy, a cop, or banker, pilots, air hostess, etc. Men are known to be risk-takers but when they've not had the chance to be with the type of lady they crave, fantasizing helps to fill the gap.
These women may seem like the normal women that exist in the world. However, men that have these fantasies may see these women as out of their league. If you are up for some fun in your committed relationship, it's okay to initiate some sexual role-playing to spice up the sexual experience and make his fantasy a "reality." This way, you can keep him from having sex with another woman to fulfill his fantasy.
9. Submission
Does this sound like the opposite of what I mentioned earlier? Yes, a man naturally likes to be in control, whether with a wife or a girlfriend. However, many guys also surrender this control to their partners. Call it mummy issues, perhaps, the fantasy came from pornography. The fact is, many men like to be bossed/dominated in the bedroom.
Many people consider this type of fantasy as unhealthy as it sometimes involves subjecting the man to bondage. Still, many guys are into it or secretly fantasize it when they can't tell their partner to dominate or put them in bondage.
10. Large bosoms.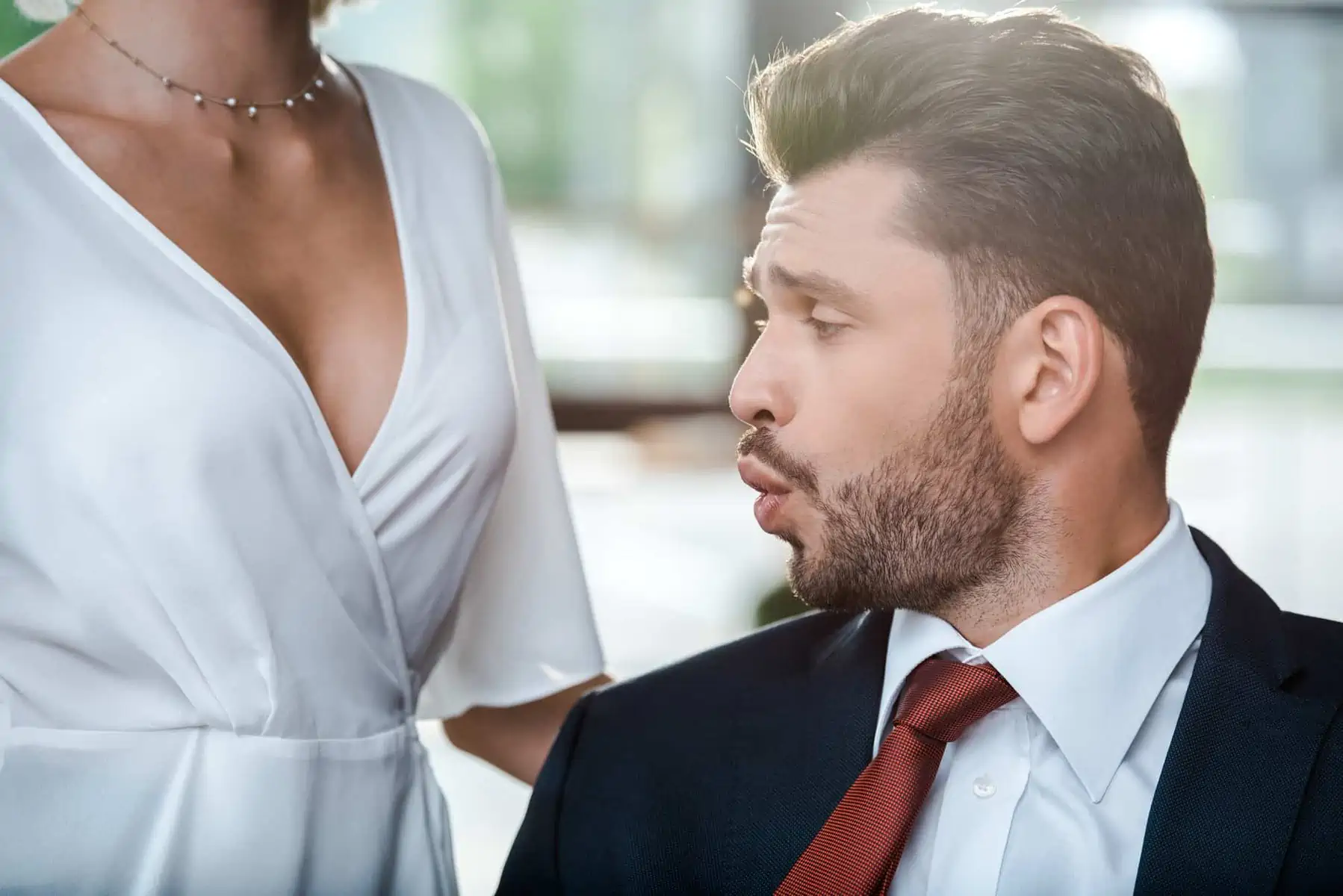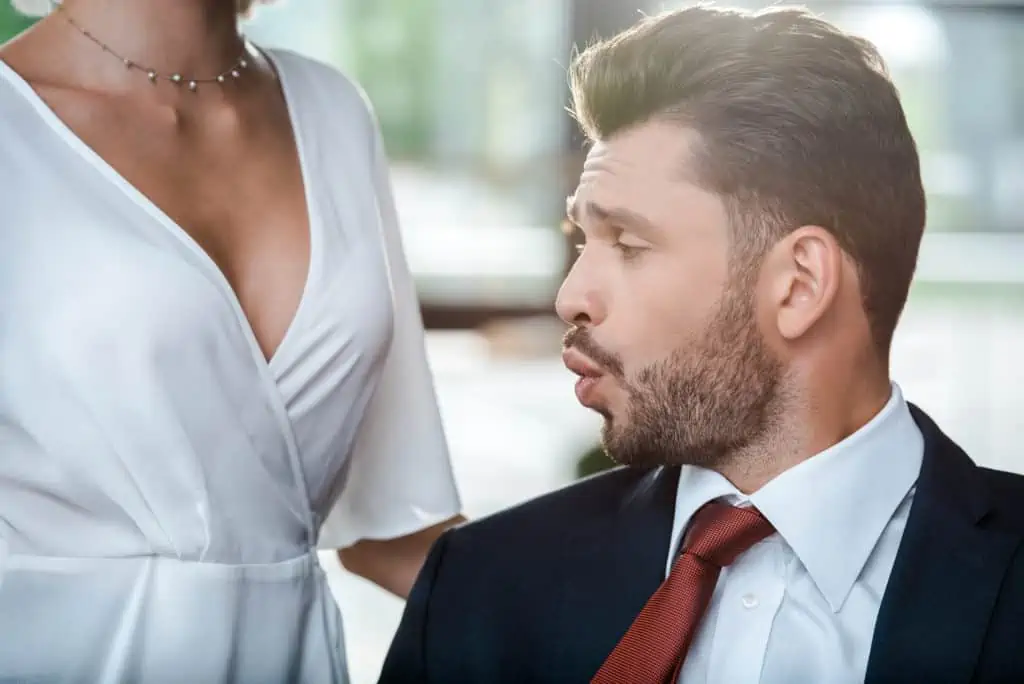 I hate to break it to you if you didn't come with a significantly "large package." Men love big bosoms. It's a fact. Don't get me wrong I'm not saying your man loves you less because you have them relatively small. We are talking about fantasies here, and I didn't just dig to conjure that fact.
Looking to spicen up your sex life and build your connection with him?
One of the best ways to increase your connection with your partner is to spice up your sex life. An awesome way to do this is to bring some excitement into the mix by using toys that will drive both of you crazy.

We've partnered with LoveHoney to give you exclusive access to some of the best toys on the market. Click here to check them out, completely anonymously of course! Your relationship will thank you for it.
Research has established that men prefer large breasts. They fantasize about it, imagine their wife has them bigger like the lady they saw in the grocery store. However, it is unclear what different guys consider as large. If I want to take a guess, I'd say it's best not to go less than a DD if you ever plan to get breast implants.
11. Men fantasize about sex in public places
Whether it's a mall, garden, park, or even the beach, there's something about getting down in public places and men. While it may or may not involve being seen by others, the idea is doing it in an unfamiliar spot. The excitement and thrill that come with a non-home or unusual location are even hotter. Even more, getting away with it without being seen makes it more adventurous.
FAQs
In Conclusion
Men have a higher sexual drive, so it's not uncommon for them to have weird fantasies. Because of fear of being judged or denied, these fantasies are left in the dark or acted upon outside marriage. With these points, you help bridge the gap as far as you can. You don't have to indulge in anything you don't want to. Hope you enjoyed the article? Please drop a comment and share.
Want to add some excitement to your sex life and create a stronger connection with him?
One of the most effective ways to enhance your intimacy with your partner is by spicing up your sex life. Using toys can be an amazing way to bring some extra thrill to your love-making sessions.
At Hernorm, we've collaborated with LoveHoney to offer you access to some of the best toys in the market.
Check them out here
in complete anonymity. Your relationship will definitely benefit from it!