When you love a person, you don't want anything to come in between the bond you share. You just want every day to be good and a smooth relationship. It's inevitable that there will be occasional lovers spat and you will step on each other's toes once in a while.
If the relationship is still new and you don't know your partner well enough, you might be tempted to give up on him because you think he's not worth it.
However, deep down you still want this person in your life and you think he feels the same. You are eager to get back together, regardless of what caused the separation but you don't know what's on his mind.
However, being ignored is a bitter pill to swallow, and men know how to administer this quite well. You'll message them and they won't text back, and even worse, they'll ignore your calls. If you feel like they are unjustly ignoring you, then maybe it's best to step back a little. What if he suddenly texts you back days later? What do you do then?
Rather than be in a haste to flood his phone with your text messages, calm down and consider the tips in this article to know if you should text him back immediately after he had ignored you for a long time.
7 Things To Consider Before Texting Him Back
1. He may not be the right guy for you after all
Have you ever considered if you have been trying to patch a relationship that's not supposed to work and that's why he finds it easy to ignore you? Maybe the relationship hasn't been the best so far and both of you have been struggling to meet up the demands of commitment.
You're asking "why is he ignoring me?" "Why won't he reply to my texts?" when you should be asking, "Is this all worth it?"
You may feel like things can be remedied, which may not be untrue, but take time out to think before you message him again.
Also, do the good things outweigh the negative aspects of the relationship? Is the relationship worth preserving or will both parties be better off without each other? Is there a way the both of you can work together to make the relationship one that doesn't require one party ignoring the other even when there is a disagreement?
After answering these questions, if you think you're not ready to make the relationship work with your estranged boyfriend, you may not need to worry about sending him a message anytime soon. Rather than ask "should I text him back after he ignored me?'', take this time out to ensure your relationship with this guy is healthy and mendable.
2. You have your own life to live too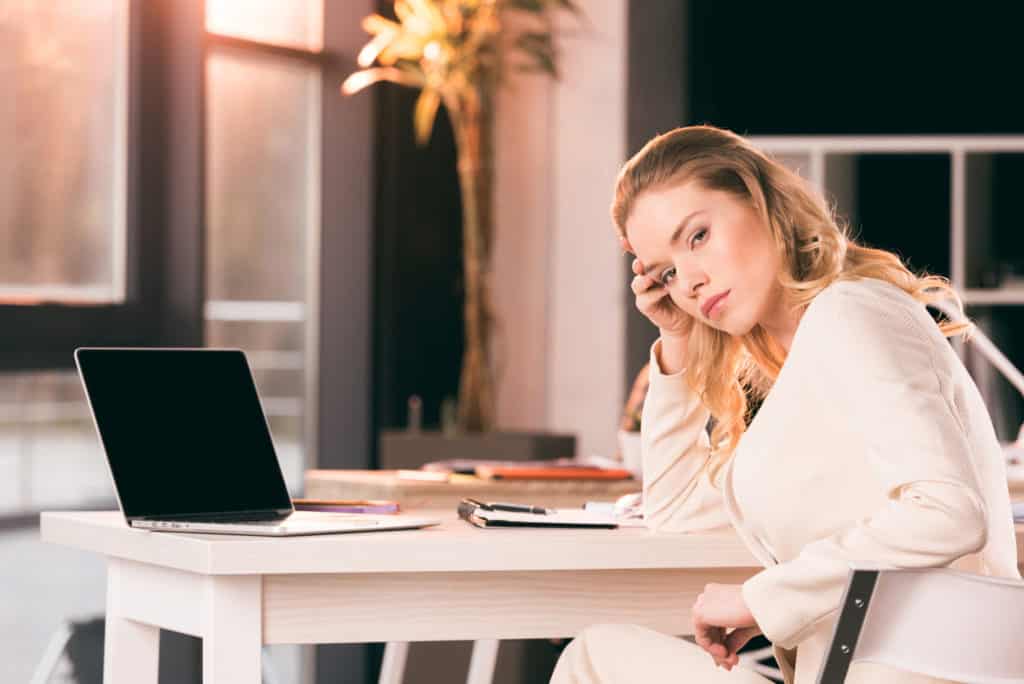 Sometimes, it is easy to wrap yourself up in another person's life and let your own life take the back seat in the relationship. Conflicts usually strip away this farce and you are once again confronted with your reality. If you have allowed your whole life to revolve around your boyfriend you might feel empty when he steps back by ignoring you.
In such a case, you become confused as to what you should do with your time. It's like losing a limb you need to function properly. The good part of this situation is that you can replace that limb by thinking about yourself now. "But my boyfriend is ignoring me, shouldn't I fix that? Yes, but let's handle things one at a time.
Before you pick up your phone to text back, why not take some time out and simply enjoy yourself. Take a girl's trip out, or go solo to a place without WiFi. That way, you won't be thinking of any messages anyone is sending you. What does this achieve? It helps you know you have your own life to live.
Men shouldn't be cuddled, if he doesn't cherish you, there's no need to text back. You can only come to terms with that if you start enjoying your alone time more often.
3. Something could have gone wrong
Yes, we can all agree that men can be shady or quite abrupt in their decisions. Imagine this scenario; a friend of mine was in a long-distance relationship, and she communicated with her partner almost every day. All of a sudden, her partner stopped replying to her messages and ignored her phone calls.
This got her worried, but after a few days, that concern turned to rage because she thought he was purposely ignoring her. The truth is, he was, and he failed to communicate to her that he was going to take time off his phone because he was having issues at work. She let that slide, and they continued talking every day.
However, it happened again, she sent a text message and he didn't read it for almost one week, and she thought "yup, he is ignoring me again." This time, it was more serious, because he was involved in an accident and had to call her from the hospital with a different phone.
So here's the lesson, while men aren't always straightforward, read his message when he finally texts back to ensure nothing happened to him before deciding on what to do.
4. He may be stringing you along
The games men play right? One minute he's giving you the cold shoulder, and after getting ignored for some days, he texts back as if nothing happened. Before heaving in joy, take a minute to consider how long this has been happening. Has he done this before? Does he act hot and cold? Or does he only text you when he needs something?
It's time to get wise, excusing his behavior will only enable his bad behavior. If he's actually stringing you along, then you have to decide whether to snip his strings or continue playing the bait. Before making that move, or ignoring him right back, ensure you've noticed valid signs that he's actually just leading you on.
You can do that by checking what time he usually texts you, and when he does so too. If he texts to ask for something then disappears right after, please go ahead and cut him off. Delete his messages so you won't have the urge to reply to them later on.
5. Should you confront him
After this person has ignored you for a while, you may have thought about all the things you'll say to him when you finally meet. However, because he has replied to your message, you now have to think about either replying to him or waiting to meet face to face.
Of course, it depends on the situation between you two and how long he has been doing this. So, if you have something to say to his face, is there any need messaging him back? Or will you just wait to see him first? Getting ignored once can be forgivable, but if it's a pattern, then you have to figure out if you want to confront him or not.
6. Has he done this before
If your situation has changed from 'he ignored my message,' to "he ignores me every time I'm on my period (or at least something close to that), then it has become a pattern. He's consciously ignoring your texts and making you stress about his actions. When men do this, they expect to be given an easy pass, except they are actually trying to break up with you.
So before replying to that message, have that in mind, this guy is probably doing this on purpose or, maybe he has a busy schedule. If he has a busy schedule, then please, get acquainted with it. This way, you won't be surprised when he delays to answer a message you sent a day ago.
However, if he isn't busy, and is simply ignoring you on purpose, then he is playing games. You have to decide whether you are okay with that or not. If you feel this guy is worth the time, or that he'll change, the truth is, I can't convince you otherwise. However, I'd say you shouldn't be afraid of having a serious conversation with him.
Rather than casually replying to his texts, ask him when he's free to talk and see his response. A guy who has nothing to hide won't be afraid to have a genuine conversation with you.
7. Give him space if that's what he needs
This can be the hardest thing to do but, if your boyfriend is ignoring you, give him space. In most cases, badgering a man to no end with text messages, calls or physical visits won't change his mind.
If he is particularly hard-headed and hurt, he might lash out at you or say things that will hurt you too. All you will have to show for trying to talk with him will be more painful memories that will be hard to erase much later.
If you don't want to escalate the issue beyond control, allow your man to calm down and contact you himself. Yes, you'll be anxious, scared, or even worried about him, but you can't live other people's lives for them. Consider giving him space to breathe and some time to deal with his issues. It might be the best thing to do at the time.
Use this tool to check whether he actually is who he says he is
Whether you're married or have just started seeing someone, infidelity rates are on the rise and have increased over 40% in the last 20 years, so you have all the right to be worried.
Perhaps you want to know if he's texting other women behind your back? Or whether he has active Tinder or dating profile? Or worse yet, whether he has a criminal record or is cheating on you?
This tool will do just that and pull up any hidden social media and dating profiles, photos, criminal records, and much more to hopefully help put your doubts to rest.
That you're not actively communicating with each other doesn't mean that's the end of your relationship. It simply means you have some time to think things through, and he does as well.
You could ask someone to tell him you saw his texts, but think it's better to give him some space. Or, you could even send him a voice note. It's even better you both take a much-needed breather before communicating again.
FAQs
In Conclusion
Regardless of who was wrong in a relationship, addressing the issue is much better than letting blames fester. If it is what your relationship needs, reply to his messages even though he is ignoring you.
I hope you enjoyed reading through this list, please leave a comment below and share this article if it has helped you in any way.
Utilize this tool to verify if he's truly who he claims to be
Whether you're married or just started dating someone, infidelity rates have risen by over 40% in the past 20 years, so your concerns are justified.
Do you want to find out if he's texting other women behind your back? Or if he has an active Tinder or dating profile? Or even worse, if he has a criminal record or is cheating on you?
This tool can help by uncovering hidden social media and dating profiles, photos, criminal records, and much more, potentially putting your doubts to rest.