Psychology Today wrote a pretty funny article on how to get men and where to find a husband. They did a knock-off of an article written in 1958. The author said that there were 16 million single women back then.
Now, there are over 61 million single women. According to the article, this is because many women choose to be single today. This may be true, but there are still women out there, trying to find a husband, women who are looking forward to getting married.
If you want to get married, you can! It may take some time and effort, but if you want to find a husband, it's worth it, right? A little sacrifice is necessary to end your love story the right way.
If you are looking forward to getting married but don't know where to meet your future husband, you are in luck because my focus is solely on helping you find your future husband.
In this article, I will walk you through how to find a husband with places that you can meet them, plus we'll cover some tips on how to best find a husband. Are you ready?
Where To Find Your Future Husband
One thing you should think about when preparing to meet your future husband is where you would expect him to hang out. What sort of establishments would he be at? Make sure you are focusing your efforts on the kinds of places that you would actually like to see a man at. People tend to flock to locations where like-minded people will be.
If you are a mature woman, looking to get married to a sophisticated man, a comic bookstore is probably not the place where you want to find someone. Instead, a book signing or coffee shop may be where you should focus your efforts. In other words, these ideas aren't going to work for everyone, but each one offers a way to meet other people.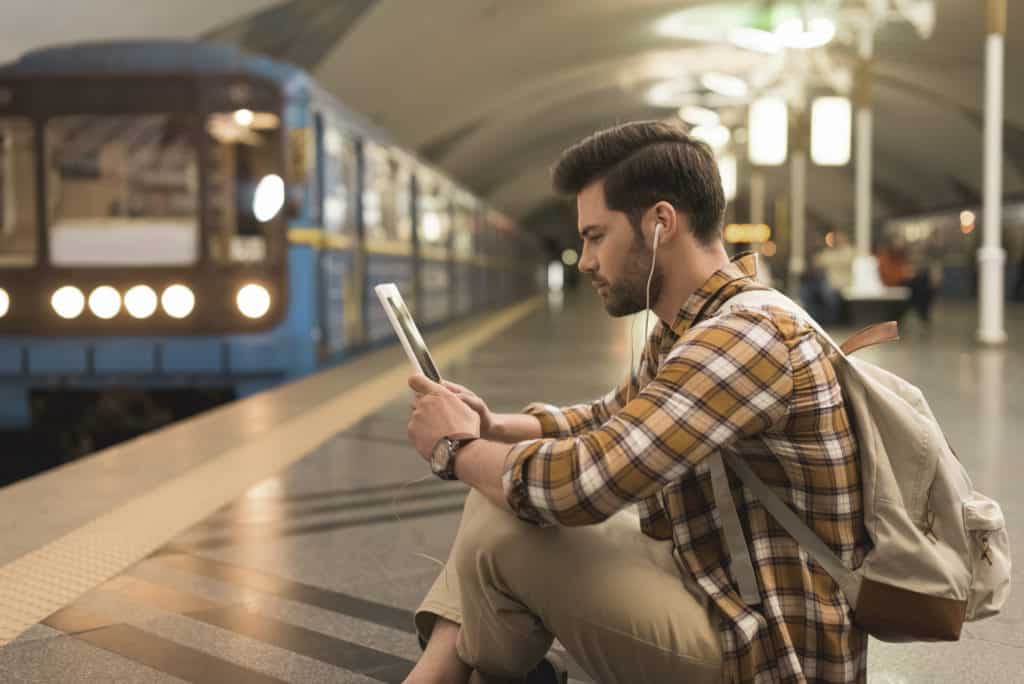 As you meet people, you make friends, and friends can set you up on dates. Alternatively, your friends have friends, some of whom are men. Remember, if you are going to start a relationship with someone who is husband material, you will have to be somewhat outgoing, friendly, nice, and approachable. No one wants to talk to someone who shuts people out.
Take a painting class.
Go to a kids' sporting event.
Take your dog for a walk.
Ask people to set you up.
Go to a ski resort.
Take the subway.
Run a marathon.
Check out your local coffee shop.
If your marriage has ended, join a divorce recovery group.
Go bicycling.
Go grocery shopping.
Hit the sporting goods store.
Check out a cigar club.
Visit your hometown.
Meet the neighbors.
Go to the park and feed the ducks.
Take a train ride.
Go dancing at the club.
Check out a dating website.
Hang out at an airport lounge.
Join networking events.
Go swimming or tanning at a public pool.
Get your jewelry fixed.
Hit the farmer's market.
Join a bike tour.
Participate in a community garden.
Go to a political rally.
Go to a holiday party.
Join a sorority if still in college.
Go to a gun or hunting show.
Hit the mall.
Volunteer for a charity group.
Check out a football game.
Get your car checked out by a mechanic.
Go to night school.
Check out the library.
Host a block party.
Go car shopping.
Hit the driving range.
Take up yoga.
Go to a communal dining restaurant.
Take your pet to the vet.
Throw a holiday party.
Go see a movie.
Go to Facebook events near you.
Jam out at a concert.
Go on a wine tasting tour.
Hit the gym.
Take a photography class.
Go to parties - any party!
Hang out at a hotel bar.
Go on a single's cruise.
Go to your Alumni-hosted events.
Check out a local festival.
Go to the beach.
Go furniture shopping.
Check out an art exhibit.
Join a Meetup group

.

Play co-ed softball.
Go to your kid's events.
Participate in community service.
Go to fundraisers.
Hit the flea market.
Go to a book signing.
Join a sports club.
Go to church or another kind of religious/spiritual gathering.
Check out your local hardware store.
Volunteer at a hospital.
Attend a piano recital.
Go to your class reunions.
Host a garage or yard sale.
Hit open mic night.
Join toastmasters.
Check out a music festival.
Attend a lecture.
Go to a ball.
Join Big Brother Big Sister.
Join a private club.
Join a bowling league.
Take your computer to an electronics store for a check-up.
Do karaoke.
Be active on social media.
Go out to eat at a restaurant.
Hit the laundromat.
Check out the pets at your local animal shelter.
Check out a car show.
Join a language class.
Hit happy hour at your local bar.
Attend exercise classes.
Go on a group vacation.
Go to a soccer game.
Hit a renaissance fair.
Take your car to the car wash.
Have fun at a theme park.
Go to work parties.
Go to your kid's birthday parties.
Hit your local bike shop.
Attend an acting class.
Go horseback riding.
Walk for charity.
Chill at a sports bar.
Check out historical landmarks.
Attend weddings.
Take a boat ride.
Go to an antique show.
Join in a trivia night.
Check out a historical reenactment.
Join Celebrate Recovery.
Go on a blind date.
Go to a drag racing event.
Find a part-time job.
Tour a museum.
Hang out at a bookstore.
Take dance lessons.
Hit the shooting range.
Go antique or craft shopping at local stores or shows.
Join a squash club.
Get to know your Facebook friends better.
Go to a parade.
Check out a fireworks demonstration.
Hit a comic book expo.
Explore a walking trail.
Check out a street fair.
Attend a gallery opening.
Go to your local newspaper stand.
Join a business association in your career field.
Go kayaking.
Learn how to play tennis.
Check out a race track near you.
Attend community center events.
Go to costume parties.
Find A Husband: First Date Tips
So, you have found a man that you want to go on a first date with? That's great news! Now it's time to see if he really is marriage material. To do this, you must know how to talk to and read people. Ask him questions related to what you are looking for in a serious relationship.
For example, if being the funny one in the relationship is important to you, see if he makes you laugh. Ask him questions to gauge if he truly is a person you could see yourself marrying. Does he match well with you? Do you think the two of you could make a great team? Be ready to make these assessments as early as the first few dates. These tips should help you out.
1. Ask the man to plan the first date.
Let him take the lead and do all the hard work. If he's new to the area, you can make suggestions, though.
2. Wear a dress and heels if he doesn't specify a location.
Before the date, ask him where you will be going, so you know how to dress.
3. Look hot!
Make sure your hair, makeup, jewelry, and purse all look amazing!
4. Act hot!
Being hot and sexy is more than just looks. Knock him dead with your self-confidence.
5. Know what NOT to talk about.
Don't talk about other dates or your last relationship. Don't bring up the fact that you want to get married. Don't talk about controversial topics like religion or politics.
6. Be polite.
Say, "Please" and "Thank you!" to everyone.
7. Let him be a gentleman if he wants to.
Allow him to open doors for you if he wants to.
8. Ask him lots of questions.
Memorize what you plan to ask ahead of time.
Find A Husband: Dating Tips
You are now in a relationship with someone you consider to be marriage material. Perfect! Now, you just need to build that relationship up the point of marriage. Even though you've landed the right guy, that doesn't mean you should stop trying. Instead, spend time making sure the two of you are suited for marriage.
Men love it when women play hard to get. Yes, he's landed you at this point, but you should still be a busy person with your own life. Men want to know that you are not dependent on them for your happiness. You should be happy on your own without having men in the picture. Instead of relying on men to make you happy, be independent, and make yourself happy.
This will make him realize what a catch you are and how much he wants to spend forever with you. Being your own person will help you in many ways. First, you are showing him you don't need him to be happy. Second, you are a busy person, not a needy one. Finally, you can stay a happy individual throughout your marriage, not a burden - someone he has to take care of.
1. Don't wait for his call.
Don't sit around waiting on the man to call you; be busy. If he doesn't call, he wasn't that interested. Back to the drawing board!
2. Let him initiate calls and text conversations.
This will help you to tell how interested he is in you. Plus, letting him take the lead gives you more time to see if YOU are truly interested in him or not. Don't answer every call and text right away. After all, you are a busy, single woman.
3. Don't spend more than 15-30 minutes on a phone call with him.
Don't spend hours talking on the phone; you have a life!
Use this tool to check whether he actually is who he says he is
Whether you're married or have just started seeing someone, infidelity rates are on the rise and have increased over 40% in the last 20 years, so you have all the right to be worried.
Perhaps you want to know if he's texting other women behind your back? Or whether he has active Tinder or dating profile? Or worse yet, whether he has a criminal record or is cheating on you?
This tool will do just that and pull up any hidden social media and dating profiles, photos, criminal records, and much more to hopefully help put your doubts to rest.
4. Be the first to end dates.
If you have this rule in your head, you won't have to have that awkward ending where you don't know when to call it a night. Give yourself a few hours, enough time for dinner and a movie, then give him a sweet excuse as to why you have to get back home.
5. Don't talk about the status of your relationship all the time.
Many men hate talking about relationships; it's a real turn-off, so don't nag or harp about things all the time.
6. Let the man be the first to say, "I love you."
Remember, you don't have to say it back until you truly feel that way.
7. Talk about your career, the news, or entertainment things.
Avoid controversial topics like religion or politics until he brings them up.
8. Ask him questions about his job, family, and interests.
Remember, you are trying to assess if he could be your husband one day, so ask questions that will help you in determining if he is the right one for you or not.
9. Don't complain about things too much.
People don't enjoy being around someone who is negative. Try to find the good in life!
10. Remain an independent person.
Don't make it seem like you wouldn't be alive without him. Retain your individuality and independence.
11. Let him get to know you slowly.
Let things grow in their own time. Pace yourself, or you won't have anything to talk about later on.
12. Look sexy!
Don't always wear sweats with an old sweatshirt. Just because you've landed a guy, doesn't mean you should give up on looking hot!
Find A Husband: Online Dating
If you are searching for your soulmate online, you may just find him! There are so many dating websites to choose from, too. Plus, the number of dating websites just keeps growing each day. Check out Match, eHarmony, OKCupid, POF (Plenty of Fish), Bumble, and Coffee Meets Bagel. I met my husband on OKCupid and couldn't be happier.
I like the format of eHarmony and OKCupid the best because they have polls/question-and-answer sections where you take little quizzes. The more quizzes you take, the closer the dating site can match you with someone who is compatible with you. With the results from the quizzes, they can match you, and you can read other people's answers.
Playing hard to get can be challenging with a dating website, but it's not impossible. Just don't respond to messages right away. Take your time formulating the best casual response possible. You want to be friendly and approachable without seeming like you don't have a life. Stay busy in life, and you will find "playing hard to get" to come naturally.
1. Be a positive person.
Don't complain a lot. If you don't like your meal or something, don't make a big deal about it; just say you didn't realize how full you already were or something.
2. Be light and breezy in texts, emails, and messages.
Don't talk about heavy, serious subjects in all your messages. Also, don't make your texts, emails, and messages too long.
3. Get to know the man before the first date.
Is he even marriage material? You should be able to assess this after a couple of dates. I refer you to the book, Date or Soulmate? How to Know if Someone is Worth Pursuing in Two Dates or Less by Neil Warren, founder of eHarmony.
4. Post pretty pictures of you online.
Look great in pictures, but also put realistic photos of you up.
5. Put safety first when dating online.
Meet for the first time in a public place where lots of people will be. Leave the details of the date with someone you trust; call them when you get home; let them know when to expect your call.
6. Be a confident person.
This will make you shine in his eyes!
7. Ask informative questions.
Have at least 5 topics prepped and ready to talk about.
8. Know what NOT to talk about.
Avoid sticky subjects like your medical condition or mental health.
9. Be prepared for a negative outcome (just in case).
Prepare an "emergency call" to happen in case you are miserable on the date. If he asks, be honest after the date and tell him you didn't feel a connection the way you had hoped.
10. Smile a lot.
Don't go overboard, though; just show you are a happy person. Be approachable and friendly. Maintain eye contact
FAQs
To Sum Things Up...
What way have you tried to find your husband? Did you find "the one" online or at a public location? Where have you tried to find someone? Which one of my suggestions best helped you?
Please comment and share this article with your friends! We'd love to hear from you!
Utilize this tool to verify if he's truly who he claims to be
Whether you're married or just started dating someone, infidelity rates have risen by over 40% in the past 20 years, so your concerns are justified.
Do you want to find out if he's texting other women behind your back? Or if he has an active Tinder or dating profile? Or even worse, if he has a criminal record or is cheating on you?
This tool can help by uncovering hidden social media and dating profiles, photos, criminal records, and much more, potentially putting your doubts to rest.