Are you looking for tips on how to impress your crush? For ladies trying to cross the barrier of being just with friends with a man, you need some pointers to make this possible.
Impressing your crush will take endurance and patience because it won't start working immediately. It would help if you had a prudent way to get into the mind of your crush and make him acknowledge your extraordinary personality.
Thankfully, we're here to help. If you want to know how to impress your crush, below are twenty-one tangible steps to accomplish this. Continue reading to find out more.
22 Ways To Impress Your Crush
1. Stay Positive
If you want to impress your crush, you need to stay positive. Understand that it may not work immediately, but eventually, your crush will be amazed by you.
The best way to keep things on the path to having a relationship with this person is by being optimistic that it'll all turn out great. If you're not easily discouraged, you might jeopardize the entire process.
Some guys wouldn't like being pressured by a girl, so if he senses that you're pushing your boundaries, he will withdraw himself. Therefore, the first step to getting your crush impressed, is by having the right mindset before proceeding.
2. Show Off Your Talents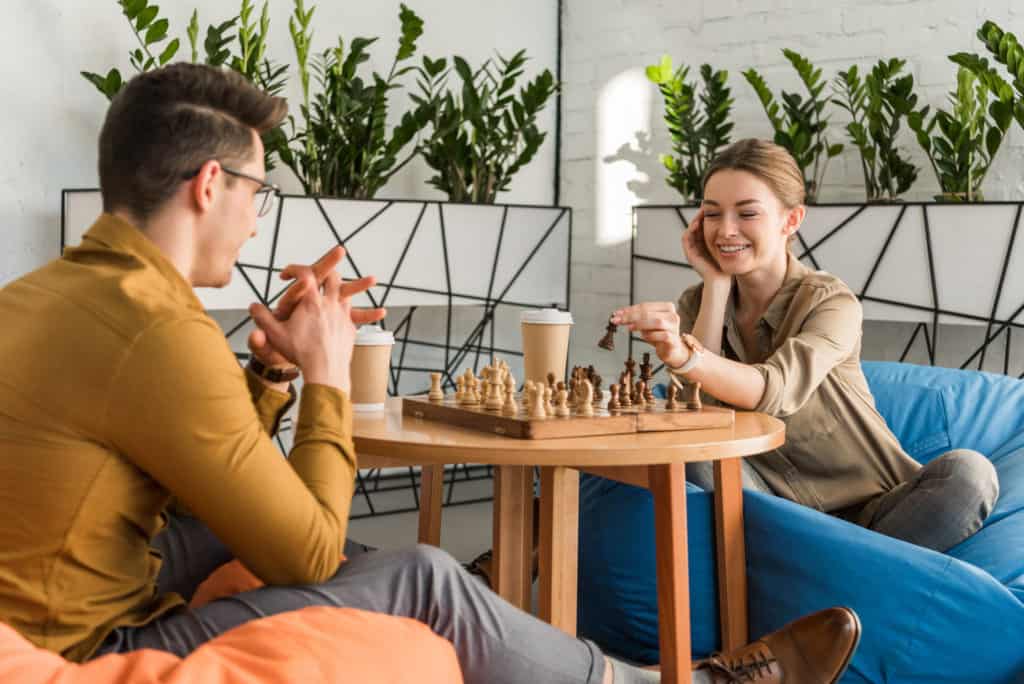 It's no doubt that people are naturally astonished by talents. Whether it's having a heavenly voice or exceptional skills on the dance floor, the perfect way to get your crush's attention is by showing him what you're good at.
Your skills will go a long way to make him realize that there's more to you. Understand that there are all kinds of things that can pass as talents. You don't necessarily have to be outstandingly gifted in a particular area. If you're knowledgeable in a specific area, you can show this off to him, and he'll surely be impressed by it.
3. Make Him Laugh
If you can get your crush to laugh, you'll inevitably hit a soft spot with him. Laughing brings joy to a person's life, and everyone likes to associate with things that make them happy. People open up to you if you can make them laugh. That's why the perfect way to show your crush that you're fantastic is by showing him you have a sense of humor.
You don't need to be a comedian before you can make your crush express joy. You can show him that you have a sense of humor by merely sending jokes to his inbox. If any action you take can make him feel good at that moment, he will unconsciously associate a positive feeling with you. Men like to be amused, then delight your crush to be able to win his heart.
4. Be Confident
Nothing catches the attention of guys more than a girl that radiates confidence. You can impress your crush by showing him how much you love your life, and that you're not afraid to show it. You don't have to compete with anyone to display confidence. All you have to do is to be comfortable in your skin, irrespective of anyone's opinions.
5. Be Composed
Don't let the bewildering qualities of your crush leave you dumbfounded. Instead, try to be composed. Someone who is themselves will always be attractive. If you're struggling to stay confident, especially in front of your crush, you need to remind yourself of your unique qualities continually.
6. Ask Someone For Help Or Advice
There's a secret behind asking for help or advice from your crush as a way to impress them. If they help you accomplish something or give you good advice, your appreciation towards them will provide them with a feeling of self-satisfaction.
Men undoubtedly like to be heroes to ladies. If they can be useful around a woman, they'll feel rewarded for helping her, which will make them feel good about themselves.
You don't have to plan a rescue mission to impress your crush. Ask for help with the kind of things you know a person like him can accomplish. If he can ace any tiny task, he will connect the joyful feeling of gratification to you.
7. Always Look Good
Although it's essential to be confident in your skin, it's vital to add a little style to your appearance to get your crush's attention. Your fashion sense might be laidback or straightforward, but that doesn't mean you shouldn't always look your best.
You can show your crush who you are by amplifying little features about your style. Switch up your jewelry now and then to brighten your face, and your heartthrob would start to notice. Wear your hair in a different style, and that special guy in your life will begin to see your beauty. Anything that will make you look good should dazzle your crush.
8. Be Kind
Kindness will always be an attractive quality for any person. If you're trying to impress your crush, then being kind will get you further into his heart than you can imagine. You can request to help him whenever he's in need, and he will appreciate all the support you're giving.
With time, helping each other will become natural, and this act will make the association blossom even more. Everyone unconsciously likes to be cared for, which means giving your best even when it's not mandatory will create a special bond between you and your crush. You'll be able to accomplish this act easily if you do it without expecting anything in return.
9. Be Attentive
The perfect way to have an impact on your crush is by being attentive. If he's talking, don't be too flabbergasted that you forget what he's saying. Don't let your eyes wander either, or he'll perceive that you're uninterested in his words. Make eye contact, and try to respond when he says something.
Pay attention to important dates and events because people love it when others hold them in memory. The male gender undoubtedly likes women that can make them feel important. The best avenue to make him feel wanted is by observing little details about him. If you make him feel superior even to the tiniest bit, he'll enjoy your company even more.
10. Show Interest
Showing your crush that you genuinely care will surpass merely paying attention. You will also have to express interest in certain areas. You don't need to start engaging in your heartthrob's favorite hobbies to show him that you care. You can plainly express your feelings, and he'll acknowledge your delight in the areas that he likes.
You can impress a man by merely giving him a smile when he talks about what he loves or by nodding your head to the statements he makes. Understand that it's one thing to be attentive, while it's another to be interested in what a person is saying. It'll be easy to amaze your crush if you can show him that you love his interests too.
11. Show That You're Open-Minded
Bonding with someone that's close-minded will always be tedious because they'll counter almost anything you say. If you want to impress your crush, you have to be open-minded about the things he likes.
Is it like pulling teeth getting him to spend time with you?
The key to solving is understanding men on a much deeper emotional level. The number #1 factor that causes men to behave this way is actually relatively easy to change with a few subtle things you can say to him.
Take this quick quiz to see if he actually likes you!
If guys like him are fond of certain subjects, it will help if you paid attention to them. Don't allow him to think you're an uneventful chatter-box merely because you can't relate to what he's saying.
Gather knowledge on all the areas a man like him focuses on, and you'll be surprised how he'll enjoy every conversation with you. This action will get him excited to be around you because he senses you're open to subjects he likes.
There's a difference between showing off your talents to your crush and revealing a secret skill to him. You'll be able to impress your heartthrob and create a special bond if you show him a talent that nobody is aware of. Things you don't consider to be worth sharing with people might impress someone you like.
Your crush will feel peculiar if he realizes that he knows something about you that others don't know. If you don't necessarily have a talent that no one knows about, you can learn a trick online and show it to him. The primary aim is to get him amazed by what you can do, which will endear him to you.
13. Could You Get To Know Him Deeply?
Apart from what you know as a friend, getting to know your heartthrob deeply will give you an advantage in the long run. If you observe a person's way of life, you can easily mirror their actions and connect intimately with them. More so, you'll know what to do to make that person smile.
If you want to get closer to your heartthrob and leave a mark on him, make sure you observe him at his best and worst moments. The more you can relate with someone in different ways, the more they'll grow to cherish you.
14. Ask Questions
People like it when others show interest in something they love. They also like it, even more, when others ask them about these subjects. If you ask your crush questions, you'll be able to engage with them and make a connection. Allowing conversations to happen naturally might limit the extent to which you can bond with him, so it's vital to ignite conversations on your terms.
Ask about hobbies, passions, and plans for the future, and this act will make both of you have a sense of closeness with each other. It will turn out to be beneficial in the long run because you'll know him more intimately. More so, if you get your crush to open up to you, they'll begin to see you as much more than just a friend.
15. Open Up To Them
Aside from getting your heartthrob to open up about subjects they care about, it's crucial also to open up. If you're trying to bond with someone, sharing your feelings with that person will make the connection happen faster.
You can even get your crush to talk about their love life, which will give you a broader perspective of their wants and desires. You'll be able to know how to plan and work your way into their heart.
If you can learn to open up to a comfortable extent, you'll be able to see what the future holds. Understand that you won't know how your crush thinks if you don't make him feel he can confide in you.
16. Try New Things
There's a probability that your heartthrob will have all kinds of hobbies that are different from yours. If you want to impress him, you have to be willing to try new activities, including the ones you're not necessarily familiar with. If you've never gone to a hockey game, you can follow your crush to one if he requests for it.
This step goes hand in hand with being open-minded. It would help if you were open-minded to do something you're not familiar with. If you can get out of your comfort zone once in a while, you'll be able to impress your heartthrob. You can gradually be more than friends with your crush with this simple step.
17. Give Them Space
You don't need to smother your heartthrob with love and affection to leave a mark on him. There are ways to impress your crush without necessarily being present, and that involves giving him space. It would help if you showed him that you have a life without him, and more significantly, friends that take up your time.
This act will make him cherish each moment he has with you and endear him to you. If you don't have friends that can keep you away from your heartthrob for some time, look for some other kind of activity or hobby to preoccupy you. Being too available will eventually become a turnoff, which is the exact opposite of what you're trying to achieve.
18. Surprise Him With Thoughtful Gifts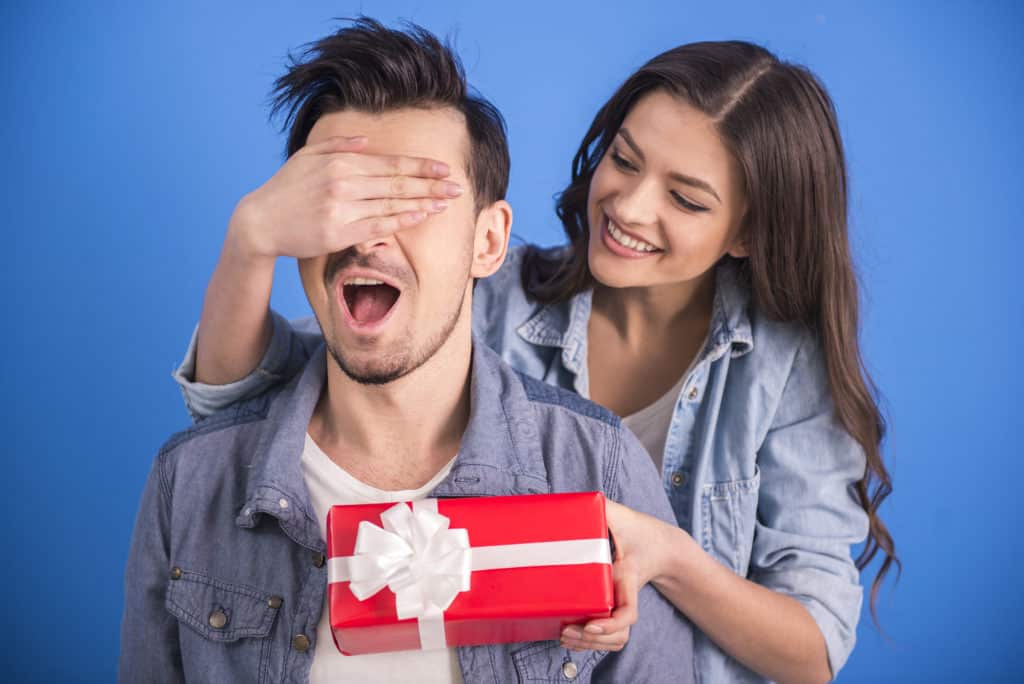 Presents have a unique way of making people smile and leaving a mark on them. You can march into someone's mind or heart by giving them a thoughtful gift. All girls love receiving presents, and surprisingly, so does the male gender.
You can subtly cross the barrier of being just a friend by getting your heartthrob a gift that will make his life more comfortable, or brighten his day. It could be a cup of coffee, or concert tickets to see his favorite band. Remember that if you can ignite a happy emotion in someone, they'll associate it with you.
Here's the thing, you won't know how similar you are to someone until you talk about topics you're passionate about. Tell your crush about the things you want to do in a few years, and he might find your dreams attractive. If you make sure your interactions with him are insightful and thought-provoking, he will start seeing a different part of you that he can't get enough of.
Ensure your conversations with a crush are different from the ones you have with a friend. When the opportunity arises, talk about your goals as a person, and the dynamics of the association will undoubtedly evolve.
20. Be Spontaneous
There are different ways to impress your crush, and being spontaneous is one of them. If you can think out of the box, your heartthrob will undoubtedly find you impressive.
Understand that you don't have to do too much to be spontaneous. Organizing a small get-together with friends on a boring weekend can be seen as unexpected. Merely showing your crush that you can be a good time will push him closer to you faster than you can imagine.
21. Reveal Your Quirky Side
One thing about being yourself to your heartthrob is that it requires little to no effort. You don't have to overthink your actions, and your crush will be comfortable around you. Your confidence will naturally radiate because you're not faking emotions or trying too hard to get on his right side.
If you can be quirky around your heartthrob, you will quickly overcome the fear many people have when talking to their crushes. You'll make eye contact easily and smile more, which will improve your relationship with him.
Girls are emotional people, and if you can show your heartthrob that part of you, he will be endeared to you. Express yourself not only with words, but let him see your emotions in your eyes.
If you don't plan on staying in the friend zone for life, then you need to express yourself to him. You don't need to tell him how you feel, but you can connect emotionally with him and always find common ground. This action should take you from being just a friend to being his main girl.
FAQs
To Conclude
Did you like this article on how to impress your crush? Remember to stay positive throughout, or you will quickly get discouraged if your heartthrob doesn't reciprocate immediately. Kindly leave a comment if you enjoyed these tips and share them with others.
Do you feel like all you think about is him, but he only thinks about himself?
This doesn't mean he doesn't like you. You have to understand how he is wired. Once you do, you'll find there is a subtle thing you can say that to him that will drastically change how he shows his emotions towards you.
Take this quick quiz that looks at whether he actually likes you or not!