Are you planning a road trip with your partner? Road trips can be the most challenging activities to plan, especially as a couple. Disagreements between couples are worrisome factors while traveling. That being said, the drive can also give you a sweet feeling if you prepare the right way.
We created this article with insightful tips to help every couple have a great road trip experience. We also packed it with numerous road trip ideas to give you a bubbling experience. There's also some prudent advice to help you and your partner travel in harmony and get the best out of every moment. If you want to have the best trip yet, continue reading and be enlightened.
21 Ways To Do A Couple Road Trip
1. Use navigation apps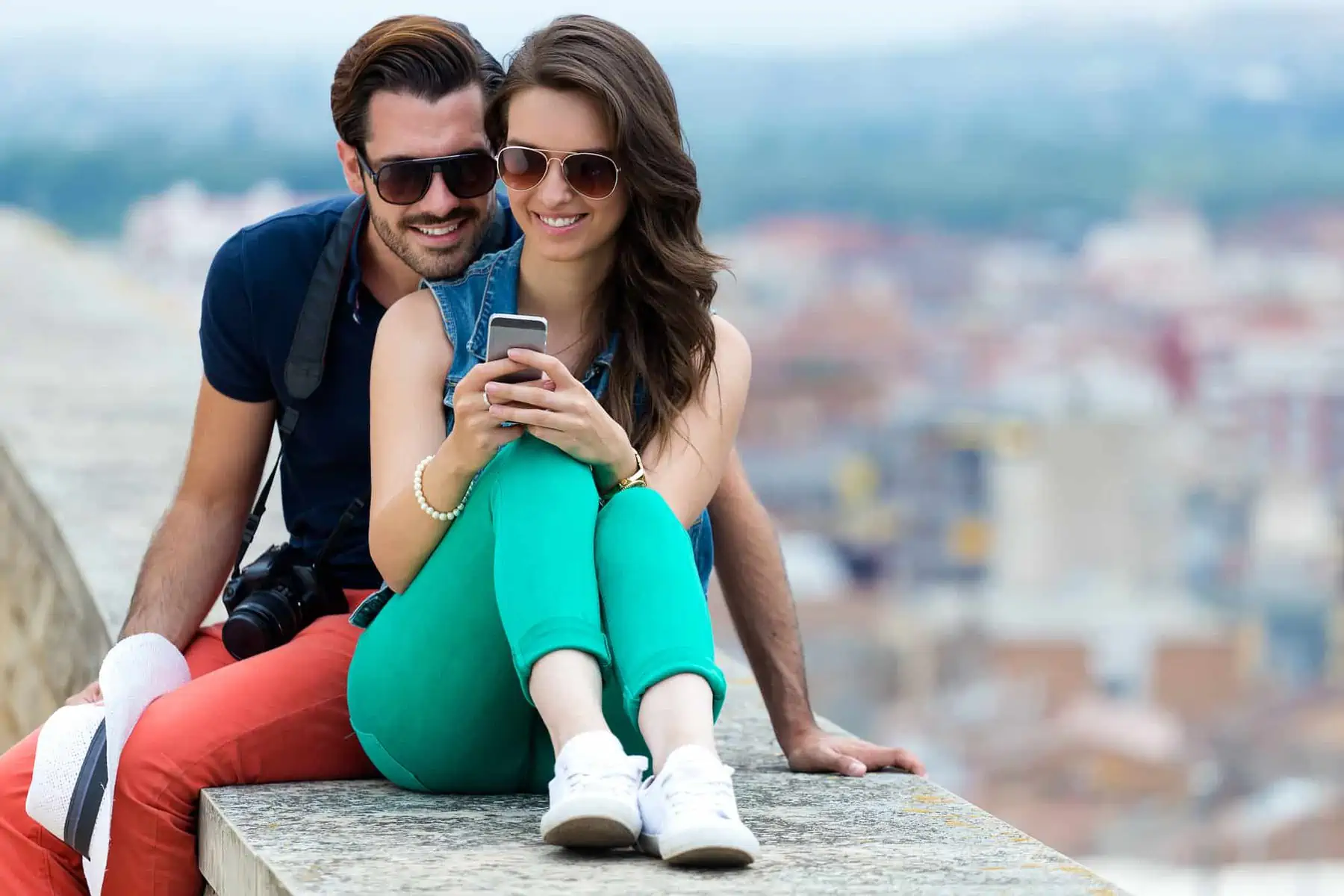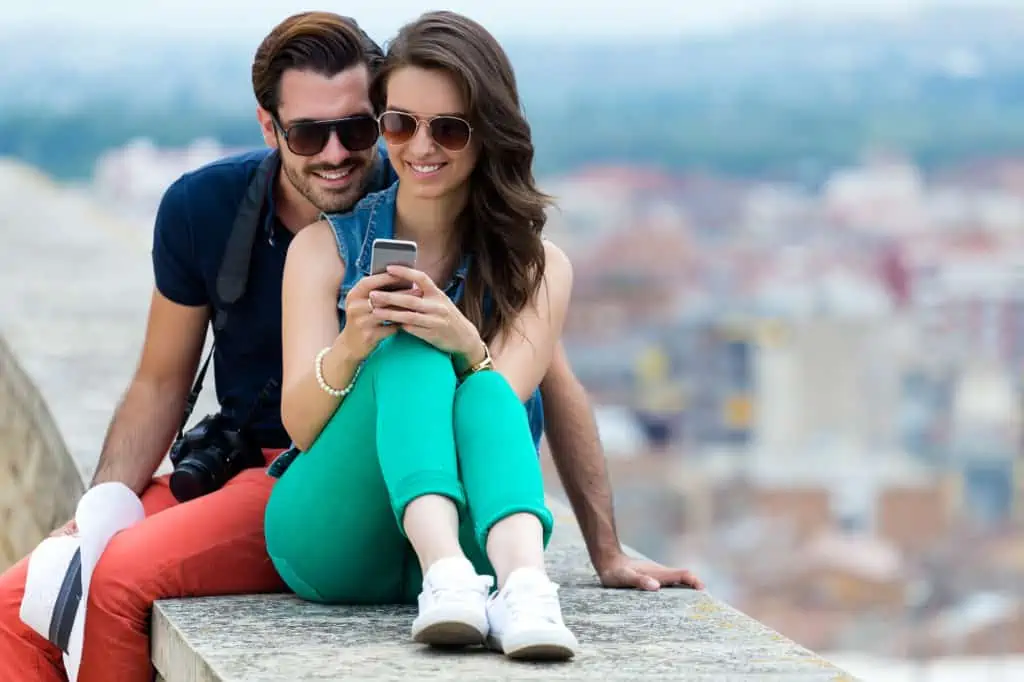 Using satellite navigation for your journey is an intuitive way to avoid getting lost and prevent arguments from stirring up. A road trip can be adventurous for couples, but it can also cause several fights when there's a mix up with directions, and both of you get disoriented. It's best to use satellite navigation for convenience to avoid having back and forth conflicts on paths to take.
The great thing about using applications for journeys is that you can conveniently set your destination and allow the application to do its job. Nonetheless, we also advise you to have some prior knowledge of the trip routes because you can still encounter minor errors with satellite navigation along the way.
2. Get loads of snacks
A hungry man is indeed an angry man. If you don't want your husband to be easily triggered, it's critical to get loads of snacks as you travel. It would help if you didn't rely solely on road-side restaurants to alleviate your hunger because you'd undoubtedly go hours before finding one.
An intuitive tip is to get a portable car cooler if you prefer cold snacks. Cold drinks will help you cool off during the heat of the journey.
You can also pack regular snacks that don't need any form of preservation, or perhaps some fruits. Don't pack heavy meals that may demand having bathroom breaks. Instead, pack snacks that are light yet satisfying enough to keep you on the trip.
3. Don't let the gas get beneath half full
The most important aspect of road trips is having enough gas to complete the ride. Running out of gas can ruin the trip's excitement, so it's critical to employ intuitive tips to prevent this from happening. The best way to avoid running out of gas during your trip is never to let the gas get below the half-full gauge.
Visit the gas station when you notice it's getting to that point-mark. This process may entail more visits to the gas station, but it's a life-saving tip for couples. You want to avoid getting stranded at an unfamiliar place, requiring you to hustle for gas in unlikely conditions.
4. Plan some activities separately
The essence of a road trip for couples is to spend time together. However, it's somewhat impossible to agree on actions to do together.
Your partner may have several hobbies that you don't find interesting, and to avoid ruining your trip, planning a different activity is critical. This process is a breather because it allows couples to spend time away, making time with one another more exciting and memorable.
Your partner may prefer to go to the beach, while you may be excited to see an art gallery. If both of you can't go to these places together, you can go separately and have fun before coming together to spend more time.
5. Keep your phone away
It's insensitive to let your husband drive while you spend time on your phone either chatting, playing games, or merely whiling away time. The essence of a trip is to spend time together and build your relationship. Using your phone ruins any possible adventure and aggravates your partner towards a fight. Engage your partner with productive and intuitive conversations.
You can also research fun car games that you can play during trips, especially when driving. These activities will stir up intimacy amid the trip, helping both of you make memories during your travel.
6. Involve your friends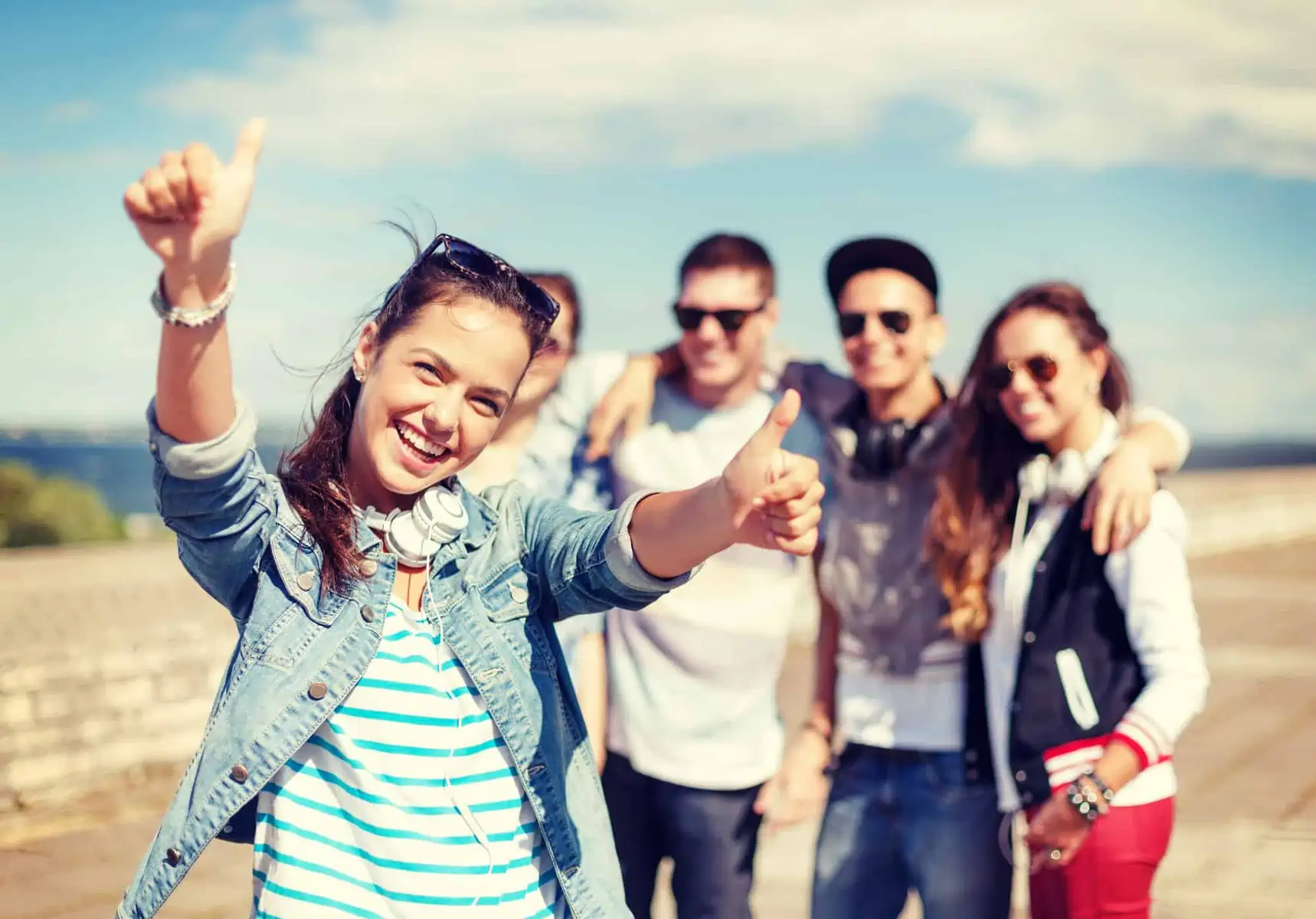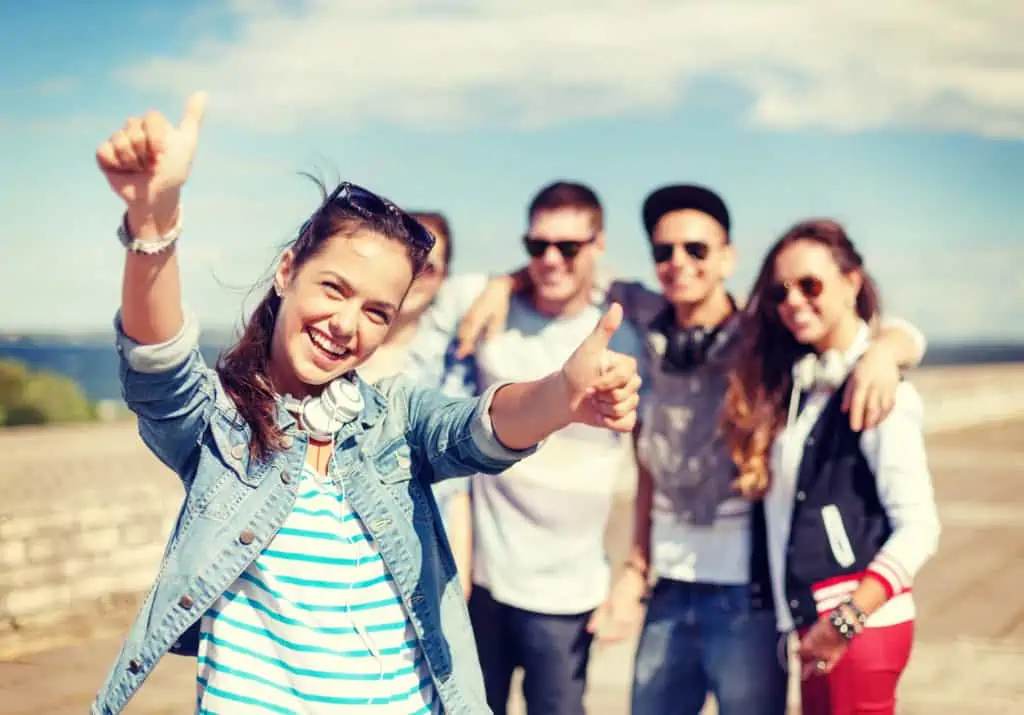 You can't call it a road trip for couples if you involve your friends. But, you can increase the excitement if you include your friends for only a few portions of the trip. Do you have a friend that lives along the route you're taking on your trip? You can plan a surprise visit to his place with your spouse.
You can also invite him for any special occasion occurring on the trip. It could be a beach outing or a hiking adventure. You can incorporate activities with friends to make the trip more lively, as long as it doesn't interfere with your alone time with your partner.
7. Avoid bringing up difficult subjects
There's a big difference between productive conversations and difficult ones. Constructive discussions are the ones that help both partners get to know each other better and are fun enough to create memories and lighten up an environment effortlessly. Difficult conversations are the ones that are too sensitive to talk about anywhere and whenever you please.
You should schedule these topics when you and your partner have your freedom and aren't confined to a small and uncomfortable space without an escape. Try not to bring up sensitive subjects along the way to avoid ruining the journey and making the memories unpleasant. If you happen to remember them, write them down for future discussions.
8. Plan activities for the long, tedious hours on the road
It's inevitable to spend long hours on the open road, with little to no action to occupy the moment. Thinking of fun activities for you and your partner will prevent the trip from seeming boring for the most part. There are numerous fun activities for couples on road trips. However, researching activities before the trip will be helpful for partners.
Some tips for whiling away time during those long hours include playing games, asking fun questions you've never inquired from your partner before, listening to a playlist of your favorite songs, listening to a podcast or an audiobook, or merely relying on the radio for entertainment.
9. Prepare for spontaneous events
Thinking everything will go as planned is the biggest mistake couples make when they travel. There's a likelihood it won't, which is why it's critical to prepare for unforeseen occurrences.
Take this advice from a negative and positive perspective. There's a chance you'd meet an unexpected adventure that makes the trip more exciting than you panned. It could be a venue or occasion that's irresistible to overlook.
You could end up spending extra time or money on this activity; hence, thinking about such possibilities beforehand a good call. You should also apply these tips for possible negative occurrences like having a flat tire, requiring extra time or money.
10. Incorporate date nights into your schedule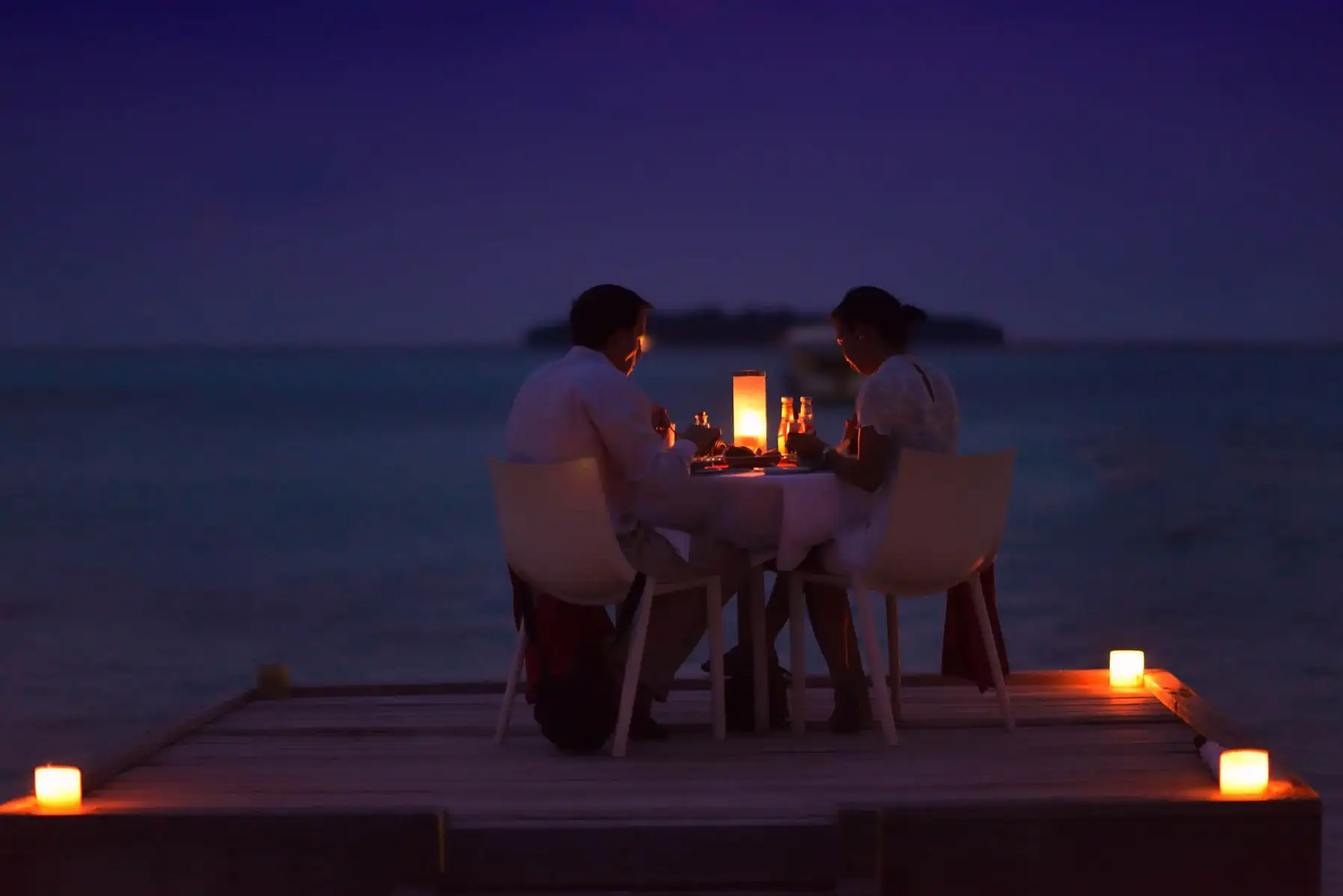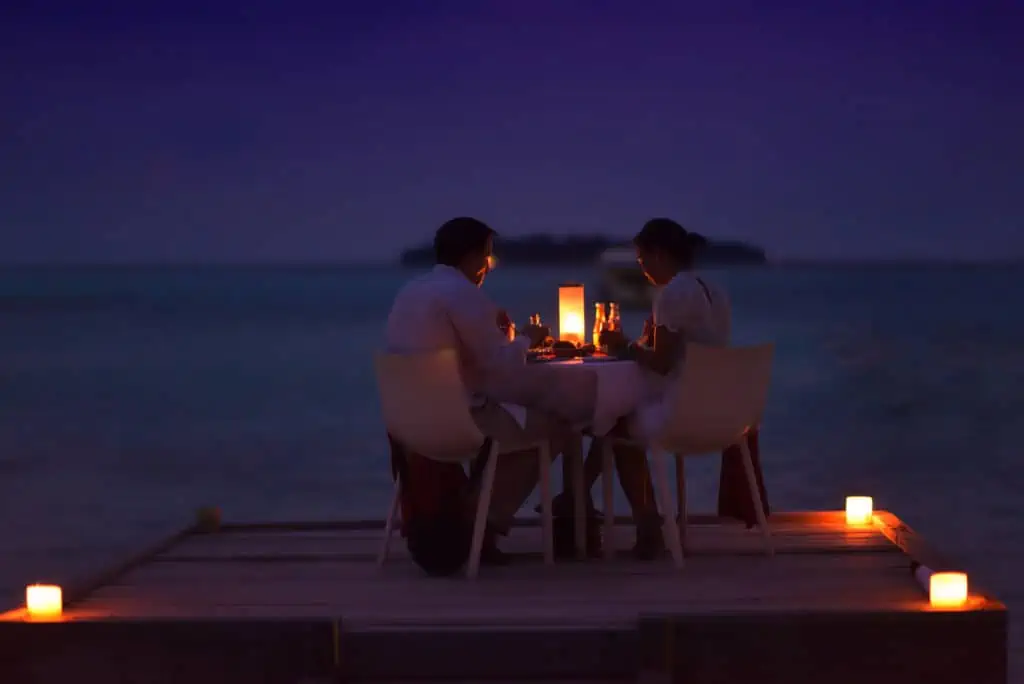 Date nights are critical during a road trip because it helps couples relax and loosing up from the long hours of driving. It's the highlight of spending time as couples on a trip. Make a research of romantic venues to visit when you get to your destination or along the way.
Use this tool to check whether he actually is who he says he is
Whether you're married or have just started seeing someone, infidelity rates are on the rise and have increased over 40% in the last 20 years, so you have all the right to be worried.
Perhaps you want to know if he's texting other women behind your back? Or whether he has active Tinder or dating profile? Or worse yet, whether he has a criminal record or is cheating on you?
This tool will do just that and pull up any hidden social media and dating profiles, photos, criminal records, and much more to hopefully help put your doubts to rest.
It could be something as simple as a walk on a beach, going to a movie theatre, or eating at a restaurant serving your favorite dishes. You can also consider exotic locations if you're making an expensive trip. Don't pick somewhere you've always wanted to visit personally that your partner won't enjoy. Ensure the date is indeed relaxing and satisfying for the two parties.
11. Add extra hours to the supposed trip-time
Many factors influence getting to your destination at a stipulated time. Factors like traffic, frequency of road-stops, the car's speed, and even weather conditions can determine how fast a person travels. It's prudent to add extra hours to your stipulated trip-time to avoid getting disappointed and putting unnecessary pressure on yourself to have a fast trip.
Unforeseen or spontaneous activities could take up your time more than expected. To avoid being a joy-kill to the trip's fun, assign an extra two hours to unusual activities. This step will guarantee you have a truly memorable experience on your trip.
12. Support your partner
Traveling is a tedious process that requires more mental energy than physical. It's critical for partners to support each other to avoid getting drained out before reaching your destination. Don't let your husband drive all the way; you should offer to help. Be flexible when you need to; allow your plans to be interrupted when necessary.
Try your best to avoid arguments because they can ruin the entire trip. Let negative feelings go so that both of you can have an enjoyable experience, and don't punish your partner for one bad mistake. Help with little activities like booking a hotel room, finding restaurants, and anything else that can make the trip convenient.
13. Plan for the weather
The climate is a crucial factor in a trip's duration and convenience. Bad weather is one thing that can make any trip terrible, so it's essential to pay ample attention to it and plan.
This step will determine whether you need to carry sweaters or an extra blanket on your trip. It will also determine which route will be best to take, peradventure bad weather caused difficulties in accessing a standard way.
Monitoring the temperature will give you a better picture of the best date to embark on your trip and what side activities you can engage in during your trip. There are numerous advantages to checking the climate, so we advise you not to neglect this step.
14. Plan your finances
Disagreements about expenses is a common thing for couples. It's critical to plan to avoid having arguments as you travel. Talk about all the costs you're likely to make on the trip and make preparations. Never make assumptions about your finances because it's the easiest way to run into problems. Categorize each portion of the trip and attach the stipulated expenses to each section.
Think about car gas, the total cost for transportation throughout the trip, food, restaurant-stops, hotel bookings, and any possible way you could spend money. We also advise you to set aside substantial cash for unforeseen circumstances peradventure you forget something or things go wrong.
15. Pack with your vehicle in mind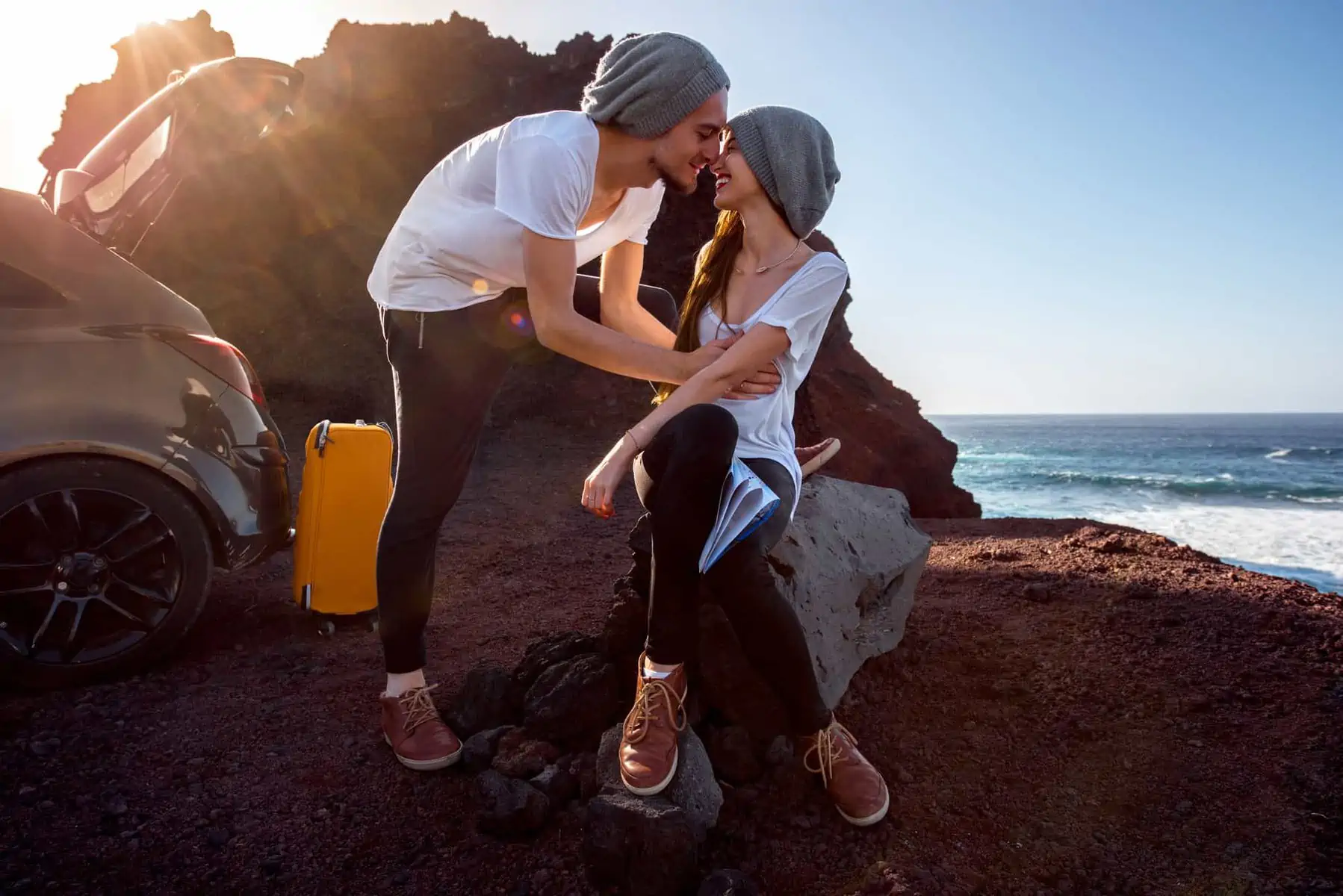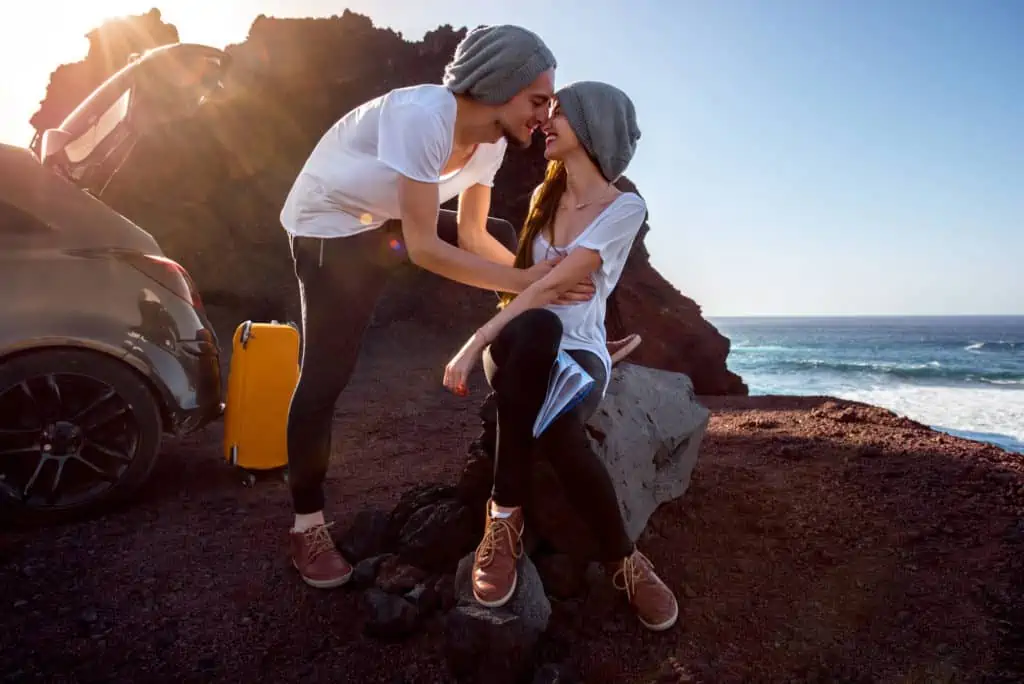 More often than none, there's an over-packer in every association. While it's necessary to pack extra items just in case, it's critical to fill with your vehicle's trunk space in mind. You wouldn't want to stuff your vehicle or have to offload some items at the last minute due to lack of space.
Having that extra space in the car also helps both parties feel less confined during the trip. You might want to fill your vehicle's back seat with additional items, but you may need it to rest your back during the trip, or perhaps, to pick up an extra passenger while on the trip.
16. Prepare your vehicle for the trip
A crucial aspect of any trip is the vehicle involved. Ensuring the vehicle is in good condition to take you to and fro on the trip will guarantee you a convenient and breakdown-free trip. You should check whether your vehicle is okay to hit the road in multiple ways.
Visit a mechanic for servicing a day before, or do it yourself if you're good with cars. Do a little maintenance like washing in and out of the car, filling the vehicle with gas and oil, and perhaps, going for a ride if you rarely use the vehicle.
17. Stay charged and safe
There are two needs that partners need to cater to ensure their trip is worthwhile, which is their health and their phone's battery life. It's easy to forget about keeping your phone charged; hence, this step is vital.
Ensure there are as many outlets in your vehicle to charge your phone and set reminders to check socket outlets to avoid leaving your chargers anywhere. A first aid kit in your vehicle will cater to emergency health care needs, while a mint gum will help prevent nausea and keep your mouth fresh on the road.
18. Take regular stops while driving
Driving for an extended period can create some tension between partners.
You'll undoubtedly want to be free from a confined space at some point because it's too tiring. It's crucial to incorporate rest-stops in your trip's plan to avoid being in an uncomfortable space with your partner and having quarrels about where and when to stop. Always prepare where to stop on your trip even before you get tired of driving. 
Preparing helps partners avoid the common occurrence of wanting to stop but not having a place to stop. You can use some apps before the trip to find convenient spots to stop without a hassle.
19. Toiletries are useful hand-on tools on a trip
You might not acknowledge the importance of toiletries until the middle of a trip. Paper towel, in particular, is a useful hand-on tool needed in the vehicle for various activities. Apart from its use in the woods for bathroom breaks, it would help if you had paper towels to wipe messes and spills in the vehicle.
You would also need other toiletries to freshen yourself after engaging in several activities. For example, a hand sanitizer and body freshener may come in handy after doing your business in the woods or to get rid of gas smells after filling your gas tank.
20. Try dual-climate control vehicles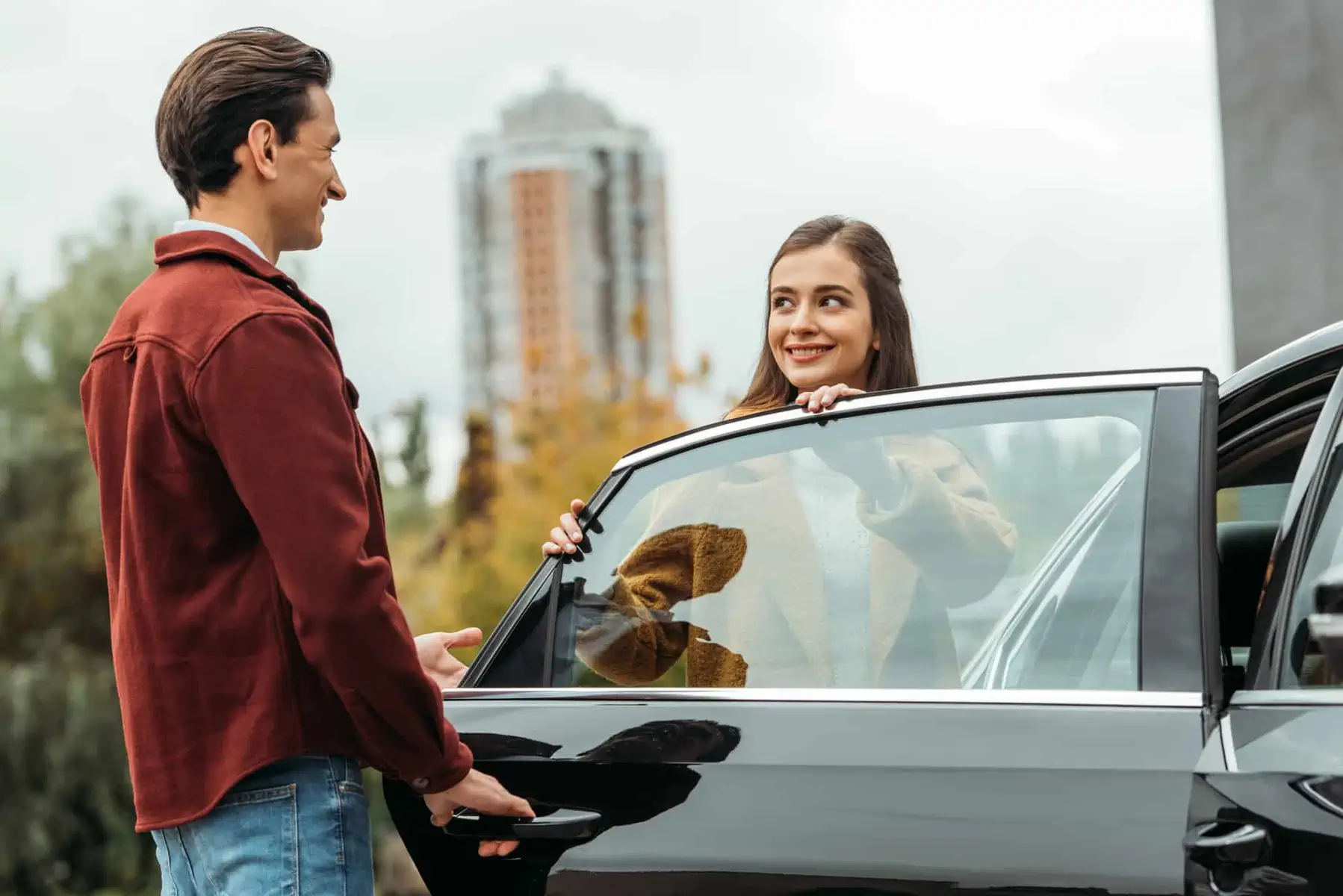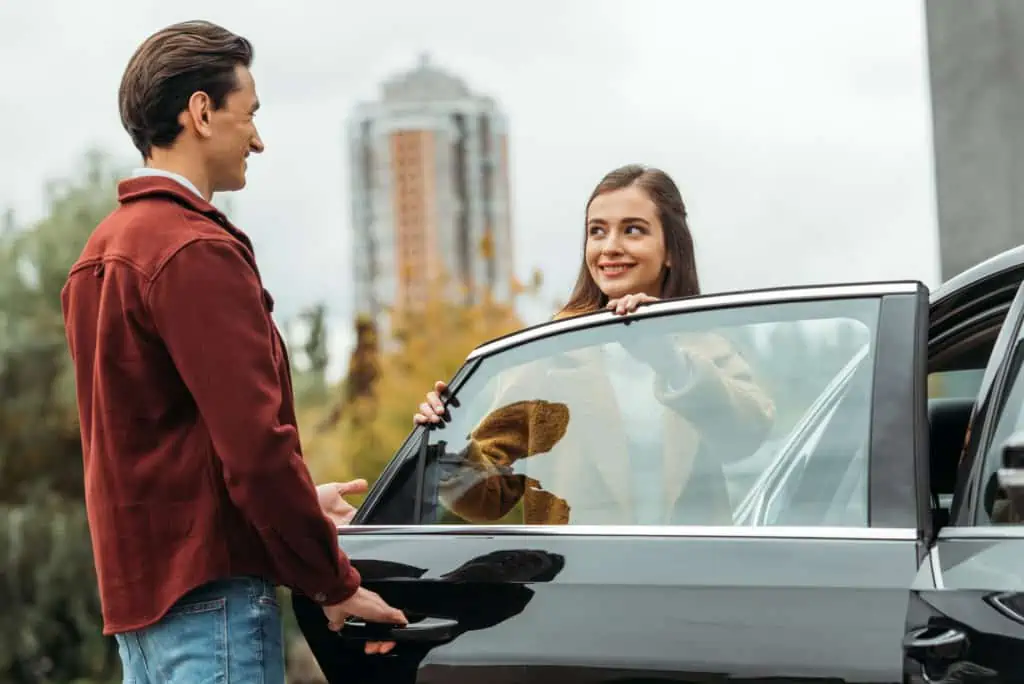 The right temperature setting for a trip can cause disagreements between partners. A partner might prefer the drive to be cold, while another might prefer a warmer climate. The logical way to solve this problem is to dress according to your preferences, either with less or more clothing.
However, considering a dual-climate control vehicle is prudent if you and your husband have different climate preferences. You can keep your seat warm while your spouse enjoys the cooling system on his side as he pleases.
21. Plan significant stops on your trip
Where you stop on a trip can make or break the trip. It would help if you planned out your major-stops to avoid getting confused or having arguments on the road with your spouse. It could be essential locations like a restaurant or luxury destinations like a beach.
Make preparations together and create a budget that will suit your plans to avoid having disagreements. You should also leave a little room for spontaneous stops because this will keep the trip fresh and exciting.
FAQs
To Conclude
Did you enjoy this article on how to make a road trip memorable with your partner? Remember to sneak a little time away from your partner to do something you enjoy doing. This process will make time with your partner to have a fresh and exciting feel. Kindly leave a comment if you enjoyed this article, and share it with other lovebirds to read.
Utilize this tool to verify if he's truly who he claims to be
Whether you're married or just started dating someone, infidelity rates have risen by over 40% in the past 20 years, so your concerns are justified.
Do you want to find out if he's texting other women behind your back? Or if he has an active Tinder or dating profile? Or even worse, if he has a criminal record or is cheating on you?
This tool can help by uncovering hidden social media and dating profiles, photos, criminal records, and much more, potentially putting your doubts to rest.