Are you curious as to whether or not Aries women and Gemini men are compatible in romantic relationships? Perhaps, you're a fiery Aries woman who has your eye on a Gemini man. Or, maybe, you're a Gemini male in a relationship with an Aries woman and you'd like to find out what's in store for the future of your relationship.
Whatever it is, if you want to find out more about the compatibility of these two zodiac signs, this guide is for you.
Here, we will take a look at the compatibility of these two signs based on 8 Aries women and Gemini men celebrity couples. Furthermore, we will take a closer look at the upsides and downsides of these two signs in a relationship, what their compatibility is like in the bedroom, and how they operate in terms of finances.
An Overview of Aries Woman and Gemini Man Compatibility
The fire that is Aries and the air that is Gemini may appear to be opposites on the surface but, when brought together, they illuminate each other.
The Aries woman, ruled by Mars (known as the God of war) brings with her desire, passion, and aggression. The Gemini man, ruled by Mercury (known as the messenger of God) brings interesting aspects of communication to the relationship.
Furthermore, Aries' element is fire, bringing creativity and vibrancy to the union whereas Gemini is an air sign which brings intellectuality and analytical skills.
Based on the above, it might be obvious to see why, when these two halves are brought together, they make a well-rounded whole.
Aries Woman - Gemini Man Famous Couples
Taking a closer look at the relationships of Aries women and Gemini men celebrity couples may give us a better indication of the compatibility of these zodiac signs.
1. Kourtney Kardashian and Scott Disick 
Kourtney Kardashian is an American media personality and socialite of Armenian descent. She was born on the 18th of April, 1979. She is the oldest of the four Kardashian siblings. She rose to fame after her appearance in Keeping Up With The Kardashians.
Scott Disick is also an American media personality and socialite. He was born on the 26th of May, 1983. He too rose to fame after his ongoing appearances in KUWTK.
Kourtney and Scott's relationship has received much coverage and media attention over the past two decades, largely thanks to the hit reality TV series, Keeping Up With The Kardashians. This couple initially met at a party in Mexico in 2006 and had an on-again off-again relationship until 2015.
The couple have three children together, Mason, Penelope, and Reign. Mason, the eldest, was born in December 2009. The entire birth was famously filmed for KUWTK viewers with the whole Kardashian/Jenner clan present in the room.
In July 2012, they welcomed their second baby, Penelope, into the world. And, exactly five years to-the-day, after Mason's birth, Kourtney gave birth to their youngest, Reign, on Mason's birthday.
As depicted in Keeping Up With The Kardashians, the couple's relationship wasn't always rosy. Plagued by infidelity rumors, substance abuse, too much partying, and constant media pressure, their relationship eventually came to an end in 2015.
Since then, both reality stars have had a number of other romantic relationships. Much to Scott's dismay, Kourtney got married to Travis Barker in May 2022.
Despite their relationship coming to an end, the pair has managed to find a way to happily and successfully co-parent their three children together.
While this Aries and Gemini couple may not always have been compatible romantically, their lengthy union, co-parenting abilities, and friendship prove there is a strong degree of compatibility between these two zodiac signs.
2. Mary Pickford and Douglas Fairbanks
Born on the 8th of April 1892 in Toronto, Canada, Mary Pickford later became an actress, producer, and American sweetheart of the silent film era. Her career successfully spanned five decades as one of America's first film stars.
Douglas Fairbanks was also an American actor, born on the 23rd of May 1883 in Denver Colorado. Douglas was a founding member of The Motion Picture Academy and hosted the 1st Academy Awards in 1929. Fairbanks was famously referred to as "The King of Hollywood."
Pickford and Fairbanks met at a party in 1916 and soon after began their romantic affair. In order to prevent scandal from erupting in Hollywood, they kept their relationship a secret and wrote love letters to each other. In one of the letters, Fairbanks wrote:
"Oh I am simply wild about you. I feel positively sure that no man could love a woman more than I love you. You have completely taken possession of me, I cannot live without you."
In 1918 it started becoming more and more obvious that Pickford and Fairbanks were Hollywood's most-loved couple, causing Beth Sully to file for divorce from Fairbanks.
In 1920, Pickford filed for divorce from her then-husband due to domestic abuse and alcoholism. A few weeks after her divorce, Pickford and Fairbanks got married in California.
The couple bought a 25-room mansion in Hollywood, famously called PickFair. Here, they hosted glamorous, extravagant parties that would be attended by Albert Einstein, F. Scott Fitzgerald, Franklin D. Roosevelt, and his wife Eleanor, Thomas Edison, and Amelia Earhart.
Use this tool to check whether he actually is who he says he is
Whether you're married or have just started seeing someone, infidelity rates are on the rise and have increased over 40% in the last 20 years, so you have all the right to be worried.
Perhaps you want to know if he's texting other women behind your back? Or whether he has active Tinder or dating profile? Or worse yet, whether he has a criminal record or is cheating on you?
This tool will do just that and pull up any hidden social media and dating profiles, photos, criminal records, and much more to hopefully help put your doubts to rest.
It was during the extravagant parties held at PickFair that Fairbanks began cheating on Pickford and their relationship started taking a turn for the worse. Fame, jealousy, infidelity, and greed plagued their relationship and in 1936, the couple's divorce was finalized.
3. Kate Hudson and Matt Bellamy and later, Danny Fujikawa
Kate Hudson, daughter of Goldie Hawn and Bill Hudson, is an American actress, born on the 19th of April, 1979. She has starred in many blockbusters, including How To Lose A Guy In 10 Days, Glass Onion, Fool's Gold, Bride Wars, and Something Borrowed.
Matt Bellamy is an English singer and songwriter, and the lead vocalist of Muse. He is a Gemini born on the 9th of June, 1978.
This Aries and Gemini love match met at Coachella music festival in 2010 and announced their engagement one year later when Kate was expecting their first child together. In 2014, the couple called off their engagement citing differences in priorities and future goals.
After Hudson and Bellamy separated, Kate later went on to fall in love with another Gemini, Danny Fujikawa. This couple met through Kate's best friends when they were only 23 years old but didn't start dating until over a decade later.
15 years after meeting each other, they finally opened up their hearts to each other and Kate exclaims that it's been truly incredible. The duo announced their engagement in September 2021. Danny and Kate have one child together, Rani.
Danny and Kate are proof that Aries women and Gemini men are highly compatible in romance, and hopefully even marriage.
4. Claire Danes and Hugh Dancy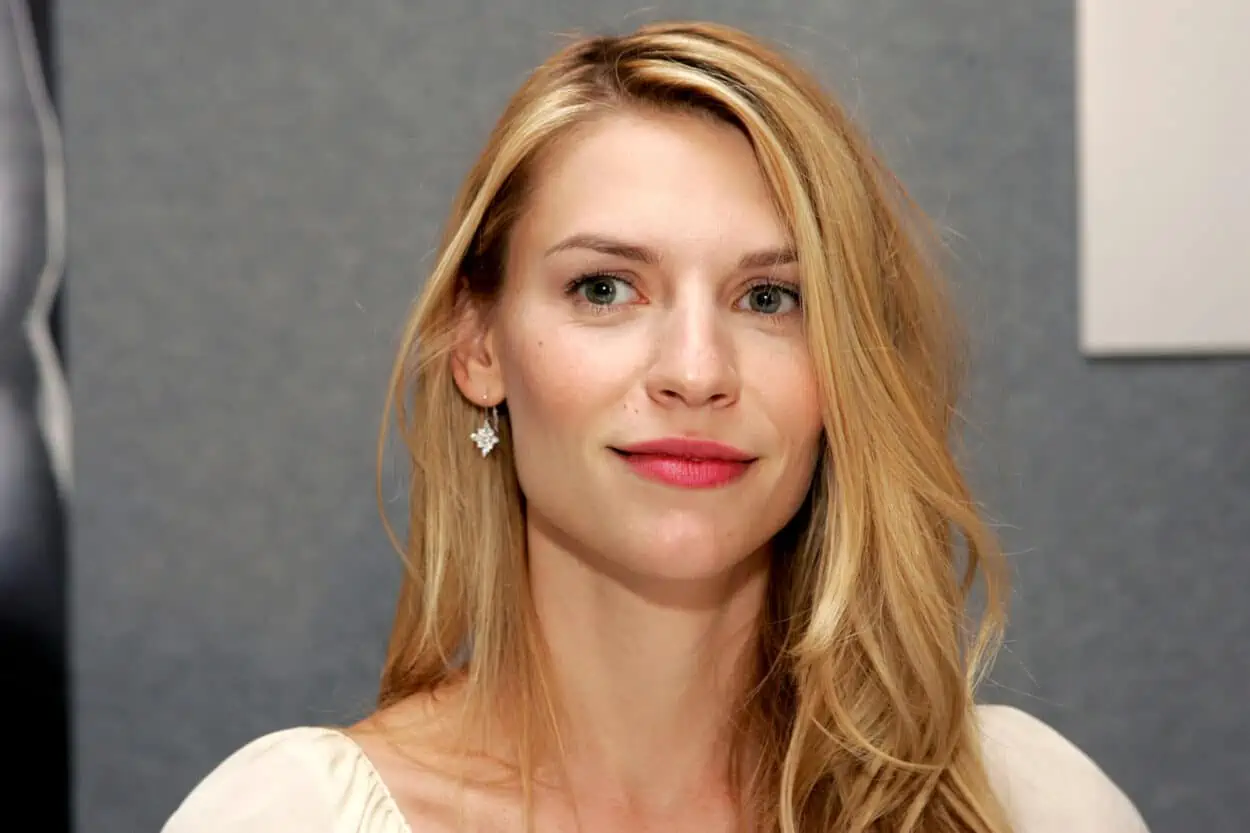 Claire Danes, born on the 12th of April 1979, is an Aries, American actress. She is also the receiver of three Primetime Emmy Awards and four Golden Globe Awards. She is best known for her role in Homeland, Terminator 3, The Essex Serpent, and The Family Stone.
Hugh Dancy is a Gemini man, born on the 19th of June 1975. He is an English actor who's starred in Hannibal, Confessions Of A Shopaholic, Law and Order, Downton Abbey, Homeland, and many more blockbusters.
Danes and Dancy met in 2006 while co-starring in the film Evening. Before meeting Hugh, Claire had vowed to stay single.
However, her plans quickly flew out the window after falling in love with him. Claire and Hugh got married during a secret ceremony in France in 2009. The couple currently have two sons together, Cyrus and Rowan, and are expecting their third baby.
This couple's relationship continues to grow from strength to strength, proving that Aries and Gemini really can be the perfect match.
5. Guy Nattiv and Jaime Ray Newman
Guy Nattiv is an Academy Award winning, Israeli film director. He was born on the 24th of May (Gemini), 1973 in Tel Aviv. Jaime Ray Newman is an American actress, producer, and singer who was born on the 2nd of April (Aries), 1978.
This couple met in Israel in 2009 and while the first few years of their relationship proved challenging due to long-distance struggles, they defied the odds, happily marrying in 2012. They have since settled down in Los Angeles and have two children together.
During their early days of dating, Guy was living and working in Israel while Jaime was based in LA. The 10-hour time zone difference made keeping in touch incredibly difficult so they decided to keep a video diary for each other of what they did from when they woke up until they went to bed at night.
Their journey to parenthood wasn't an easy one either, losing their firstborn daughter to stillbirth. Furthermore, the couple underwent years of IVF treatment and four miscarriages. Finally, the pair welcomed their first daughter into the world in 2018, via surrogacy. Their second baby arrived soon after, in 2019.
This couple has certainly had their fair share of challenges. However, they seem to have come out on top, proving they really are the perfect love match. Could this all be down to the compatibility of these two zodiac signs? Perhaps!
6. Jill Gascoine and Alfred Molina
Jill was an English actress and novelist, born on the 11th of April 1937 (Aries). Sadly, she passed away in 2020 at the age of 83. She is best known for her role as Detective Inspector Maggie Forbes in the 1980s television series The Gentle Touch and its spin-off series C.A.T.S. Eyes.
Alfred Molina was born on the 24th of May 1953 (Gemini). He is a stage and screen actor who initially rose to fame in the West End. He is known for his roles in Chocolat, Spiderman, The Pink Panther, Frida, and The Da Vinci Code.
Jill and Alfred met in 1984 when they starred in the same theater production together. Despite Jill being 16 years his senior, the couple wed in 1986. Jill had two sons from her first marriage and after their divorce her ex cut all ties with them, leaving Jill to raise them as a single mother.
Fortunately, Alfred stepped up to the plate, adopting her two sons and helping Jill raise them alongside his own child from a previous marriage.
They lived a very happy, long life together. Sadly, Jill developed Alzheimer's and passed away from the disease in 2020.
7. Lena Olin and Lasse Hallström
Lena Olin is a Swedish actress who was born on the 22nd of March 1955. She has received nominations for an Academy Award, a Golden Globe Award, a BAFTA Award, and a Primetime Emmy Award.
Lasse Hallstrom is a Swedish film director who is best known for directing almost all of ABBA's music videos. Furthermore, he directed My Life As A Dog, The Cider House Rules, Chocolat, Dear John, Safe Haven, and What's Eating Gilbert Grape.
These two met in Sweden in 1992, tying the knot in 1994. They have one daughter together. The Aries and Gemini compatibility is evident in this relationship, allowing it to stand the test of time.
8. Andrew Niccol and Rachel Roberts
Andrew Niccol is a New Zealand screenwriter, producer, and director. He wrote and directed Gattaca, Simone, Lord of War, In Time, The Host, and Good Kill. He is a Gemini, born on the 10th of June 1964.
Rachel Roberts is a Canadian model and actress. She is most widely known for her campaign with Biotherm Skin Care, as well as her roles in Simone, Anon, and In Time. She was born on the 8th of April, 1978, in Vancouver.
These two met on the film set of Simone and have had a happy marriage since 2002. The couple have two children together – Jack was born in 2003 and Ava was born in 2008.
While not too much is known about this couple's relationship, it seems they have great compatibility and chemistry.
Aries Woman and Gemini Men Compatibility in Real-Life Examples of Celebrities
Aries woman, Gemini man: love and sex
Strong friendship, excellent communication, and common interests form the basis of this solid relationship. Both of these signs are able to surrender to the love they feel for each other in the moment, paying little concern to the details of the future.
The Aries appreciates the Gemini's larger-than-life personality and excellent sense of humor. Whereas the Gemini is attracted to Aries' confidence.
Physically speaking, these two signs have a passion-fueled, energetic, and creative intimate relationship. It's unlikely that these two signs will lose their spark and passion in the bedroom.
In terms of marriage, as seen in the above-mentioned celebrity examples, the compatibility between these two signs is obvious.
The upsides of Aries woman - Gemini man couples
Both of these zodiac signs are sentimental, loyal, empathetic, independent, and deeply loving. When things are smooth sailing, this couple will enjoy many unplanned, carefree adventures together and make memories to last a lifetime. Aries loves to initiate plans and her Gemini man is always game.
More so, these two signs don't care to compete with each other, instead, they find ways to communicate and cooperate effectively in their relationship. They are also able to remain positive and enthusiastic even during the most challenging of times, coming out on top.
Together, the Aries and Gemini are able to find a great sense of balance and harmony and they'll help each find their full potential.
The downsides of Aries woman - Gemini man couples
The Gemini male is very sensitive in nature but can seem detached from his partner. This is likely to prove challenging for the Aries woman who requires a lot of attention and recognition due to her fear of rejection.
Furthermore, this Aries, Gemini match can be a temperamental one with Gemini's dual personality and Aries' aggression making an appearance from time to time.
The Aries female is also capable of bringing out a more jealous, possessive side of the Gemini man. While the Aries female might enjoy this sort of attention, these feelings may prove challenging to the Gemini as it's not something he's accustomed to.
In an intimate union, the Aries is likely to show more courage than the Gemini man who can easily become nervous or timid. This is something they'll need to learn to accept about each other.
The Aries woman can be intense and impulsive, as can her Gemini match, so this is something they'll need to be mindful of in their relationship, especially when it comes to financial purchases or decisions. More so, in business ventures, both of these signs need to learn to finish what they've started.
FAQs
Which is the happiest Aries woman and Gemini man celebrity couple?
It's difficult to determine which of the above-mentioned celebrity couples is happiest because many of these Aries female - Gemini male couples are still happily involved or married. The number of successful relationships shared between these two zodiac signs is a further testament to their true compatibility.  
Which is the most scandalous Aries woman and Gemini man celebrity couple? 
Based on the above examples, Mary Pickford and Douglas Fairbanks' relationship was the most scandalous. Their relationship initially started out when both were still married and in order to avoid scandal erupting all over Hollywood it had to be kept under wraps for a long time. 
More so, once they finally got married and lived the perfect life, or so it seemed, behind closed doors Fairbanks was having affairs and their marriage was suffering.
Are Aries women and Gemini men generally compatible?
Based on all of the above celebrity examples and general information, it is safe to say that Aries women and Gemini men are indeed very compatible when it comes to romantic relationships. It seems that despite the obvious challenges faced by couples, the Aries zodiac sign and Gemini zodiac sign are able to face them head-on, when coupled up, and many times, come out on top.  
Conclusion
All in all, we are able to see that Aries and Gemini couples make a brilliant match. Together, they exhibit a great combination of passion, fun, physical affection, ambition, empathy, shared values, and common interests.
Excitement, exhilaration, and undeniable chemistry are what bring this duo together and are a large contributor to the long-term success of their intimate relationship. With both signs' need for excitement and variation, it's unlikely things will become boring.
It truly seems that this love match was made to last.
Utilize this tool to verify if he's truly who he claims to be
Whether you're married or just started dating someone, infidelity rates have risen by over 40% in the past 20 years, so your concerns are justified.
Do you want to find out if he's texting other women behind your back? Or if he has an active Tinder or dating profile? Or even worse, if he has a criminal record or is cheating on you?
This tool can help by uncovering hidden social media and dating profiles, photos, criminal records, and much more, potentially putting your doubts to rest.