To keep long distance relationships (LDR) alive, communication is crucial. Whether you're hundreds or thousands of miles apart, mobile apps can help manage the disadvantage that long distance can present in relationships. Many of these apps offer more than just video and instant messaging.
If you want to get closer while still far away, you'll need to know some of these apps for long distance relationships. This article lists some of the best apps to download as well as the different features they offer. There's no point settling for less when there are long distance relationships apps that help couples experience the best no matter how far the distance.
29 Best Apps For Long Distance Relationships
1. Touchnote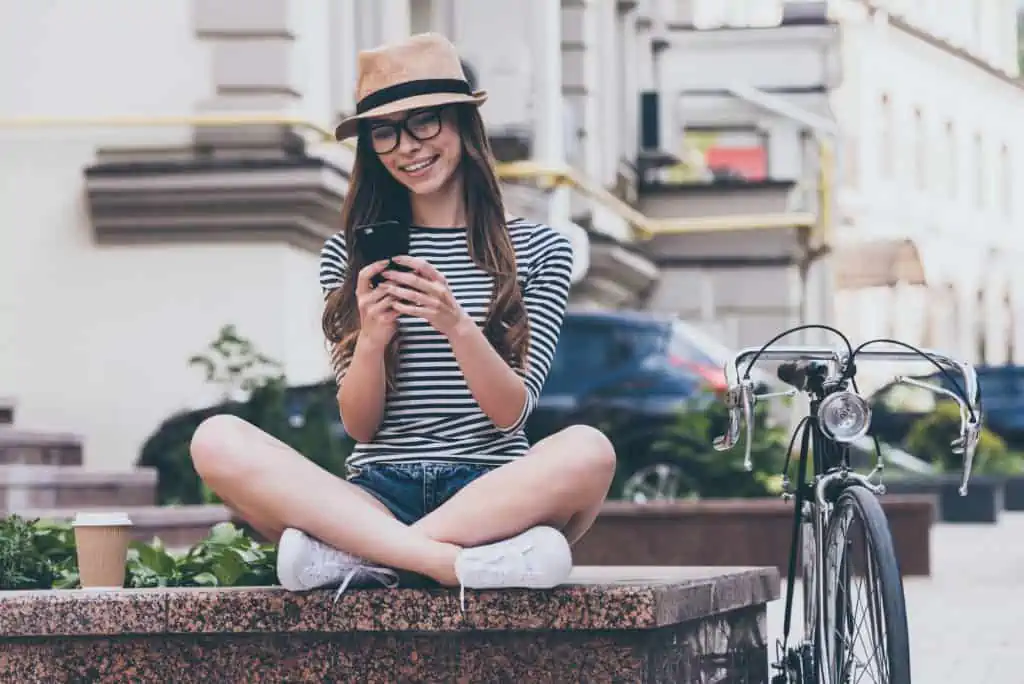 Text messages, video, and voice calls are totally cool when you want to connect with your man, especially when he's operating in another time zone. How about an app that brings in more spice? Touchnote allows you to create a postcard, print it, and send it to your man. It adds fun to communicating and is totally free on iOS and play store.
2. Couples
This is the couple app you need to keep that long distance relationship alive. Couples are unique for its 'thumb kiss' feature, which allows couples to e-touch each other whenever contact is made on the screen at the same time. You can also doodle together, record and send voice messages, video chat, all within the app.
3. Between
If you're all about privacy, Between allows you to keep your communication encrypted and protected by a security password. Whatever you and your man do stays between both of you. No one can read your personal messages, pictures sent to each other, including the naughty ones. You can also chat and send messages, plus, it's compatible with both Android and iOS.
4. Avocado
Avocado is another great choice if you are looking for apps for long distance relationships. Not only does it offer encryption and password protection for shared data, but you both can also make drawings and listings at the same time. Avocado prompts you when his phone's battery is about to die, so you don't have to fight because you thought he went to bed without telling you.
5. HeyTell
HeyTell is an apple and Android compliant app designed for people who love to communicate more using voice messages. The relationship app offers speed when sending and receiving voice notes. However, the best part is, you don't need to have an account. Just download it, and click on your man's contact to record a voice message.
6. Rabb.it
If you have a long distance relationship going on, then trust me you need the Rabb.it. This long distance relationship app brings in the fun to make the long distance arrangement easier. It'll allow you both to watch a movie together while you chat. Available on IOS and Android play store, it's definitely one of the fun long distance relationships apps.
7. Rave
Apps for long distance relationships like Rave allow you and your boyfriend to enjoy fun times together by listening to the same song in real-time. You can also watch videos together on other platforms such as Youtube or Reddit. Talk about the movie or laugh at a funny video while you message all at once. You can get the Rave app on iOS and Google play store.
8. Love Notes
Love Notes is a lovers app that lets you get creative when putting a smile on his face even though he's hundreds of miles away. Using a virtual heart shape, you can attach sticky notes or your own heart-driven messages just to tell him how you feel. You can also add images to the message so that he can get a quick peek of what he's missing. This app is only available on Google play.
9. Couplete
If you don't see bae too often then Couplete is one of the apps for long distance relationships you need to keep things alive and original. With Couplete, you get to plan, add a love calendar to share mutual events. You can also send virtual love letters and create a list of to-dos for when you eventually meet.
10. We-Connect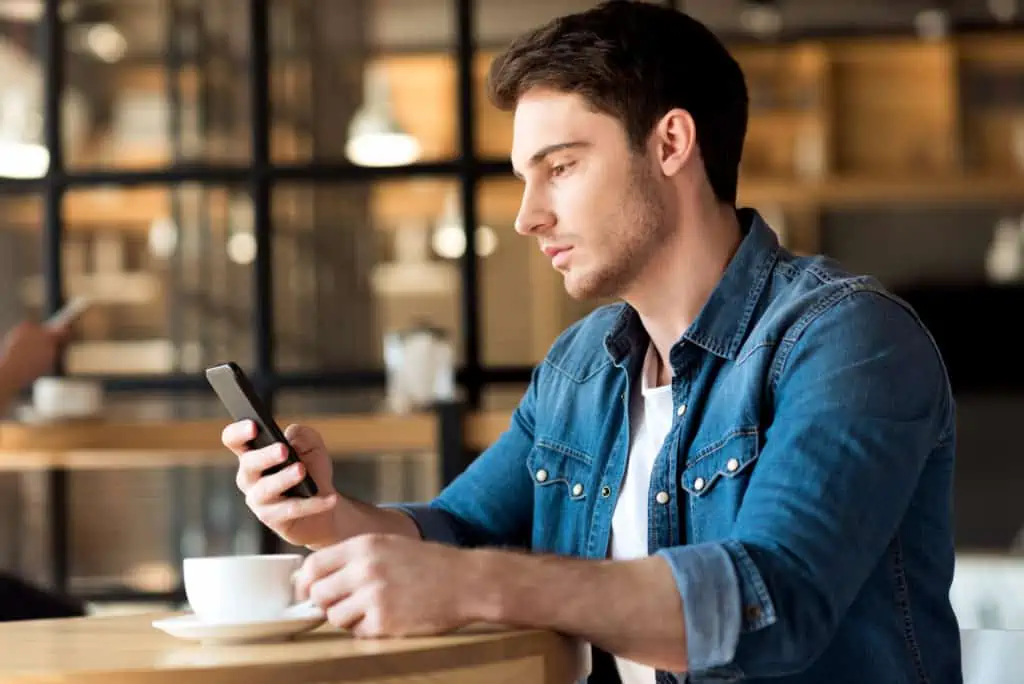 If you can't wait for him to come home before getting naked, We-connect will help get things steamy. It's one of the apps for long distance relationships that help couples relieve their sexual tension together. How you may ask? well, it uses an in-app remote control that coordinates compatible vibrators from your smartphone.
11. Vibease
Vibease is a great way for couples to get intimate especially when you don't meet each other often. From any location, it can give you pleasure while both of you individually yet simultaneously use a vibrator. Even more, you guys can simultaneously chat live or play a sexy audiobook to get things more steamy. It works well with either Android or iOS.
12. iPassion
iPassion brings in trivia games with all-round sex-related questions. You and your man can use the game to get each other in the mood and let your imagination run wild. It's also a fun way to get to know each other's turn-offs before you finally meet up.
13. MyLove
While long distance may be between you and your significant other, MyLove app will make the wait worth it. Any time you open the app, it'll remind you how important and strong your relationship is by continuously counting the number of years, months, days, and even the seconds you and your man have weathered the storm together.
14. LoveByte
LoveByte will help keep the long distance relationship stronger by helping you remember the reason you fell in love. You'll be able to share memories in your own private space. The app allows you to add pictures of different events making it into a story. If you don't want to forget important dates such as an anniversary, go ahead and add it to the calendar menu.
15. Happy Couple
The Happy Couple app is perfect for long distance couples. If you met online and haven't had the chance to meet in person, the quiz game will help you learn more about each other. You'll love that the app brings in new sets of questions each day making it possible for couples to spend time focused on each other. You can get it on both iOS and Google play store.
16. Intimacy Builder
This iOS app is built to help couples stay focused on each other while apart. It's also a quiz-based app with questions not just about sex but also about childhood, married life, morals, etc.
Android owners may not be able to jump using this, but for Apple users, it's totally free.
17. Desire
You'll like the Desire relationship app if you love fun and excitement. You and your partner will get to give each other naughty/dirty challenges from a list of preloaded dares. While it might seem sexually inclined, the aim is to get couples to stay connected and keep the spark alive.
18. Truth or Dare: Adult Couples
If you like truth or dare, this is a must-have. With over 10,000 questions, you can't get bored. This iOS-based app brings in the challenges in different levels of tolerance from classic, dirty, and couple all the way to hardcore. This app will get you guys connected and having fun daily no matter the distance.
19. Honi
Unlike the truth or dare app, the Honi relationship app is based on dare challenges so you and your significant order can have date nights remotely. The questions are not totally sex-related so you'll enjoy the versatility. The fact that you can create or tailor fit challenges makes it more awesome.
20. Countdown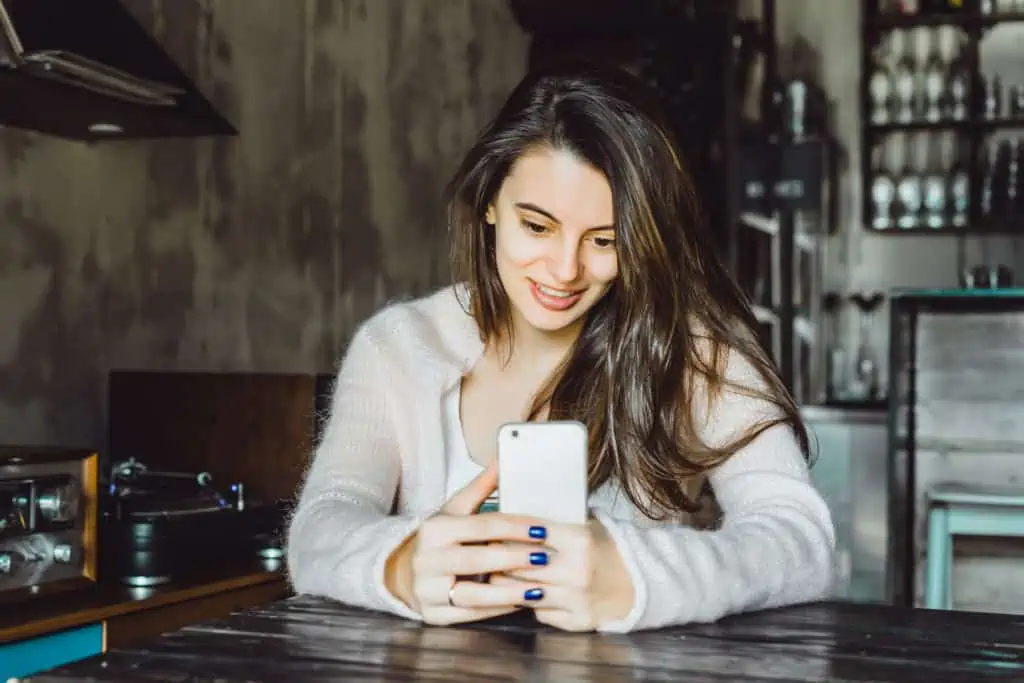 You'll definitely like the Countdown app as it gives couples something to look forward to especially memorable moments like when next you'll meet, his birthday, your anniversary, and more. This is a must-have app as it keeps your partner close to your heart and the relationship alive since you'll always be counting down to a great time for both of you.
21. Lovedays
Similar to the Countdown app, Lovedays is another app for long distance couples that helps them keep tabs on important dates. The app shows the number of days left before the D-day you both added, like a date night, birthday, anniversary, or regular meetings. You can have as many D-days as you want lined-up, the aim is to always keep each other in mind while looking forward to an event to share together.
Use this tool to check whether he actually is who he says he is
Whether you're married or have just started seeing someone, infidelity rates are on the rise and have increased over 40% in the last 20 years, so you have all the right to be worried.
Perhaps you want to know if he's texting other women behind your back? Or whether he has active Tinder or dating profile? Or worse yet, whether he has a criminal record or is cheating on you?
This tool will do just that and pull up any hidden social media and dating profiles, photos, criminal records, and much more to hopefully help put your doubts to rest.
22. Gyft
Gyft brings in a unique way to let your boyfriend know he's always on your mind by sending a gift card to stores or websites. Not only will it put a smile on his face, but it'll also be fun for him to enjoy himself after a tough day e.g at a restaurant. This one is only on the iOS platform.
23. Gifts.com by Sincerely
Text and instant messages are totally fine, but Gifts.com adds a unique way of letting your man know you are thinking of him. A surprise gift in the mail is great for special occasions such as birthdays or anniversaries. The app offers many gift options such as flowers, cakes, and more. It's available only on iOS only.
24. Without
Without is an iOS-based couple's app that allows you to send a selfie together with a heart-felt note quickly without wasting too much time. It shows him you are thinking of him yet you don't want to interrupt into his busy schedule.
25. Nujj
Available on Android & iOS, Nujj is an app that helps couples keep in touch easily and effortlessly. With just a simple shake of your phone, you get to send your man nudges that make his phone vibrate instantly.
That's a great way to make him know you are always thinking of him. In addition, the app allows you to send messages, photos, recordings, and notifications on your location. Nujj is one of the best apps for couples loving each other from hundreds of miles away.
26. Idealationship for Couples
Idealationship for Couples is a relationship-building app that allows you both to define what you want from the relationship and how to get it. It features an easy way of prioritizing each other so you don't lose track because of work and the distance. It also prompts conversations, so that the couple can discuss topics they usually avoid or do not remember.
27. Kast
If you and your man usually see a TV show together, the Kast app will still let you watch it together. The Kast app synchronizes whatever you are watching with his own screen from any location. Pretty cool right? It's perfect for remote date nights and bonding.
28. LokLok
LokLok app allows you and your man to sketch messages to each other instead of the usual typing. It's a more unique and fun way of keeping in touch in long distance relationships. Whenever he opens his phone, your doodle will appear, making him know you care while you are both in different time zones.
29. WhatsApp
This is one of the most versatile and easy-to-use apps that allows quick exchange of messages, pictures, and recorded voice notes. It's suitable for long distance relationships as you get to make video calls to see each other as much as you like. These simple features can go a long way in keeping communication active in the relationship. 
FAQs
The Bottom Line
Keeping the spark alive can be hard even for couples who have been dating for a while. The listed apps will come in handy if you are in an LDR, a combination of some of them might even be needed. I hope you enjoyed the article. Feel free to leave a comment below and share.
Utilize this tool to verify if he's truly who he claims to be
Whether you're married or just started dating someone, infidelity rates have risen by over 40% in the past 20 years, so your concerns are justified.
Do you want to find out if he's texting other women behind your back? Or if he has an active Tinder or dating profile? Or even worse, if he has a criminal record or is cheating on you?
This tool can help by uncovering hidden social media and dating profiles, photos, criminal records, and much more, potentially putting your doubts to rest.