Online dating is on the rise in the United States. Approximately 35 million people have used online dating at some point in the past. Tinder has the most online dating site users; fifty-seven million people worldwide! And Tinder is the most popular app as well.
Your likelihood of meeting someone interesting is exceptionally high. Although online dating is rising, many still feel uncertain about meeting potential matches online.
Anne Charlotte Splide, a media studies student who researched Tinder, says that "most people's motivations are to get out and date or find long-term relationships. Some people use it as a form of entertainment or to boost their self-esteem. Hooking up is a marginal part of users' motivations."
It's possible to meet that special someone online. However, knowing your expectations and what you're looking for is crucial before you download Tinder. Are you looking for a life partner? A hookup? Or to meet some new people?
These are good questions to ask before signing up for a dating app like Tinder. Having a clear intention of what you're looking for will help you have a successful experience with Tinder. It will also help you answer this final question, "Should I use Tinder?"
Are Dating Apps Worth It?
Tinder works for lots of people. I met my husband and my true love online. For me, it was absolutely worth it.
However, I also enjoyed online dating even before I met my husband. I learned a lot about myself by dating people that were not right for me. It also helped me understand what I wanted, ultimately leading me to my husband.
You're more likely to attract your perfect match if you know what you want. Do you simply want to meet some interesting people? Many others out there are looking for the same thing! Tinder is an excellent option for finding love and meeting new people.
So, is Tinder worth it? Yes, it is for multiple reasons. You put yourself out there and meet new people, you'll learn a lot about yourself, and there's a high potential to meet your lifelong partner too. Dating is a risk, no matter which way you go about it.
However, like most other apps, there are pros and cons. Keep reading this article if you want to learn about some of the pros and cons of Tinder. Below are seven reasons why you should get Tinder and seven reasons you may decide to opt out.
7 Pros of Tinder
1. Quick sign-up
As long as you have your pictures ready, signing up for Tinder should only take a few minutes.
Begin by creating a Tinder profile. You need to download Tinder –the app, upload some pictures and a bio, and connect to Instagram or Spotify.
You can either log in with Facebook or a phone number. Ideally, the process should only take 10-15 minutes.
2. The app is easy to use
Like other dating apps, all you have to do is right-swipe or swipe left on a picture. People swipe right if they like the image and left if they want to move on to the following picture and profile.
If you and the other person swipe right, you will be sent to a messaging section where you can have a one-to-one conversation.
You'll then discover through messaging if you'd like to meet for an in-person date.
The messaging feature makes Tinder a favorite dating app for many people. After a few messages, you're sure to get a date!
3. Opportunity to meet new people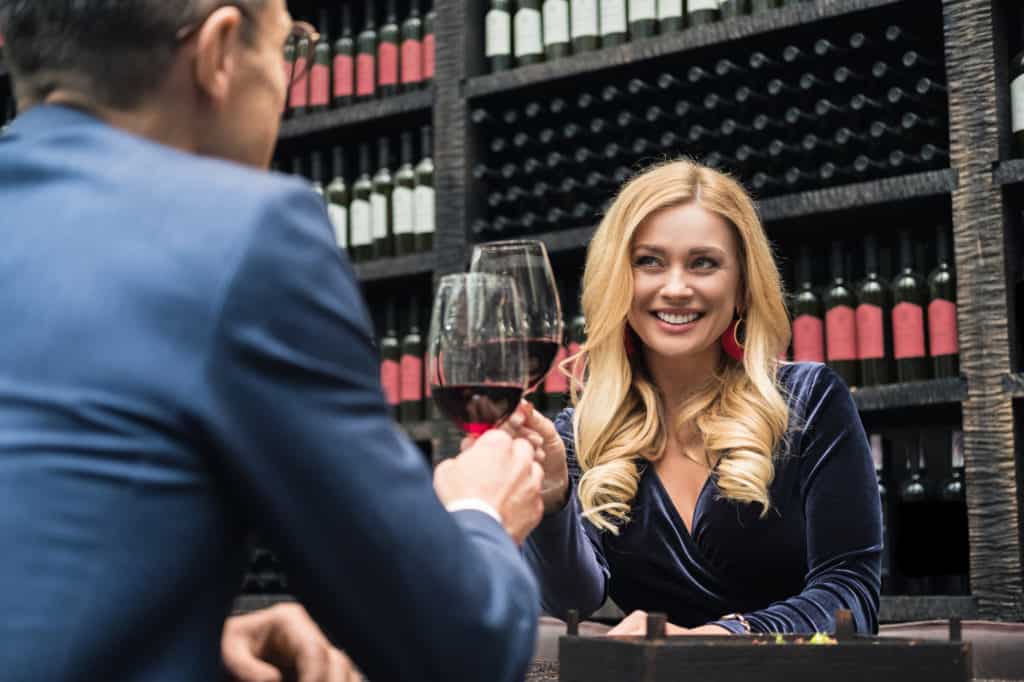 Is Tinder good for dating? One of the best things about online dating, in general, is that you can meet people that you would never have met in your everyday social circle.
You may want to meet someone to have a long-term relationship, but even if things don't work out that way, you may meet a new friend or just someone to have a good time with, even if it doesn't end up being a long-term relationship.
4. You can swipe anytime
Online dating apps vary from site to site, but the nice thing about Tinder is that you can quickly swipe anytime, anywhere. You may be in line at the grocery store or waiting for the bus.
You can easily use the app and start swiping to find your next date whenever you have the time.
You never know who you might meet with the flexibility and ease of swiping anywhere and anytime.
5. Access to millions of users
Is Tinder a good dating site? Yes, simply because Tinder has access to many users. As of 2023, Tinder has about 57 million Tinder users. Needless to say, it's a popular app.
People love knowing that there are tons of potential matches to meet. The best part is that you can streamline your search to find people who are looking for exactly what you want too. With so many people and a clear focus, you're bound to find your perfect match.
Use this tool to check whether he actually is who he says he is
Whether you're married or have just started seeing someone, infidelity rates are on the rise and have increased over 40% in the last 20 years, so you have all the right to be worried.
Perhaps you want to know if he's texting other women behind your back? Or whether he has active Tinder or dating profile? Or worse yet, whether he has a criminal record or is cheating on you?
This tool will do just that and pull up any hidden social media and dating profiles, photos, criminal records, and much more to hopefully help put your doubts to rest.
6. Tinder can boost your self-confidence
According to an article by Martin Graff, Ph.D., "participants in a study indicated that they used Tinder to receive positive feedback on their appearance and improve their self-esteem."
When you get an alert that you've been matched with someone on Tinder or that someone "likes you" and finds you sexy, it's likely to give you an ego boost and a temporary boost in self-esteem.
Also, having lots of potential matches feels exciting. Whitley Taylor says it perfectly, "while we shouldn't let our only self-esteem come from the validation of others, at the end of the day, a little confidence boost won't hurt you. Use Tinder and feel great about yourself on the days when you need to feel a little more special."
7. Practice your texting and messaging skills
Getting an online date begins with a great first message. Tinder is perfect for practicing your messaging skills and pick-up lines. You get to repeat the process over and over. If a pick-up line doesn't work out, you can try again with someone else.
Communication starts early in all relationships, and first impressions are essential to get a match or a date on Tinder.
There are lots of ways to inspire your match to respond to you. If you need help with what to say, here are a few tips on opening pick-up lines that could lead you to your next date. Tinder is worth it just for the practice and exposure to dating.
7 Cons of Tinder
1. Potential mismatch
With any dating site, it is possible to meet someone who is not your ideal match. Sometimes people seem different online than they do in person. However, don't let this discourage you because sometimes you must meet a few duds before finding the right match.
Licensed psychologist Dr. Holly Schiff says, "people have to have a lower expectation of the quality of matches on Tinder, so they may not expect the same level of courtship on other dating apps."
Keep in mind Tinder does work out for many people. Many have met their match and true love there. Just remember, if you don't succeed at first, try again.
2. Deceiving pictures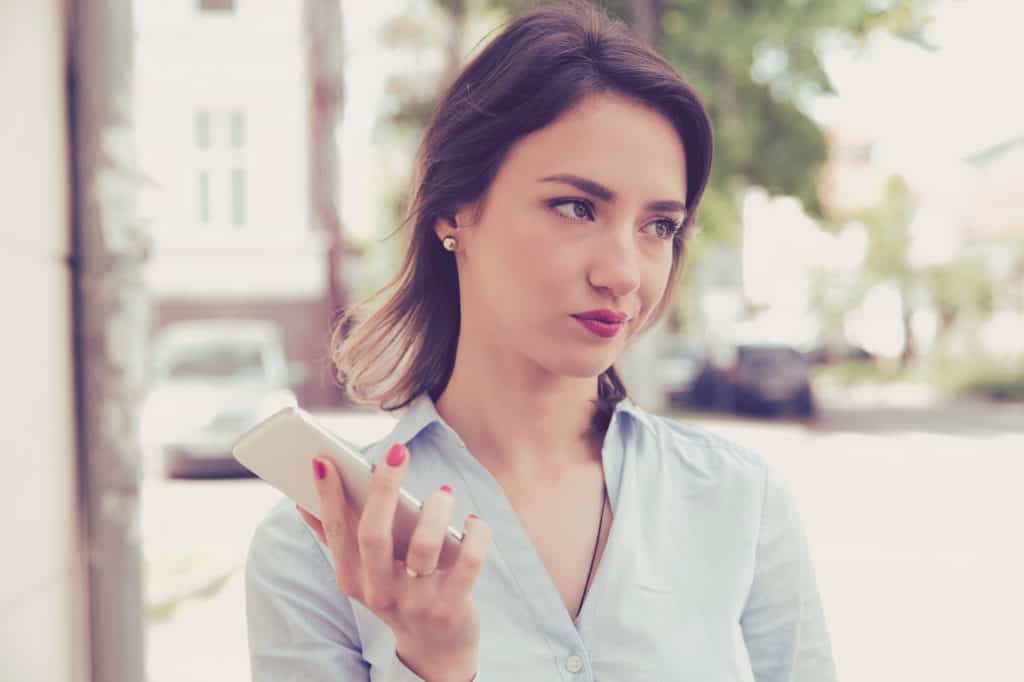 We've all heard about someone who has been deceived by fake photos on Tinder. They show up to their date expecting to see the cute guy or cute girl from their picture posted online, only to discover that they look nothing like their profile picture at all.
Some people may post a picture from 10 years ago, but they no longer look like that.
It can be frustrating for the person on the other end. It's not just about looks. It's about building trust at the beginning of a relationship. Lying about your appearance doesn't start a date off on the right foot.
Unfortunately, this happens quite often. And so, there are several funny memes going around on social media. Here is an example, "if we meet for drinks and you don't look like your profile picture, you're buying until you do."
3. It's easy to get overwhelmed
It's possible you'll feel like a deer in headlights when swiping through lots and lots of different profiles. Also, women often get a lot of likes and messages from guys. It may sometimes feel like too much to handle.
According to a Tinder survey, "when men are swipe-happy on Tinder, women can get overwhelmed with attention, making them choosier." And, then, they may not get back to everyone's message.
This may be frustrating for both people who are matched. Both for the person with too many messages to respond to and for the person who does not get a response.
4. You may encounter fake profiles
Unfortunately, Tinder sometimes uses fake profiles to help keep its audience engaged. However, there are some things you should look for to know if you are looking at a fake profile or not.
The first thing to notice is if the profile picture looks like a professional model. Then, check out their biography. If no biography appears, it is likely a fake profile.
And finally, once you've been matched with someone and you suspect that the profile may be fake, ask the person a random question like, "What's your favorite sport?"
If it is a fake account, the bot will likely be unable to answer your questions appropriately.
5. You won't be able to get to know everyone
There are positives and negatives to having lots of people to meet. However, one of the negatives is that it takes a lot of work to find the opportunity to get to know everyone who messages you.
You only have so much time and energy to respond to all of the people who want to get to know you. You're trying to find your right match, so only pick the people you feel most interested in talking to.
6. Increase the disposability of people
Another downside to dating online is the sheer number of people to choose from because it may make them more disposable.
For example, if you don't instantly feel connected with someone you just met, you may discard them immediately instead of digging in a little more. You may not even give it a chance to get to know them on a deeper level.
7. It may increase cheating in a relationship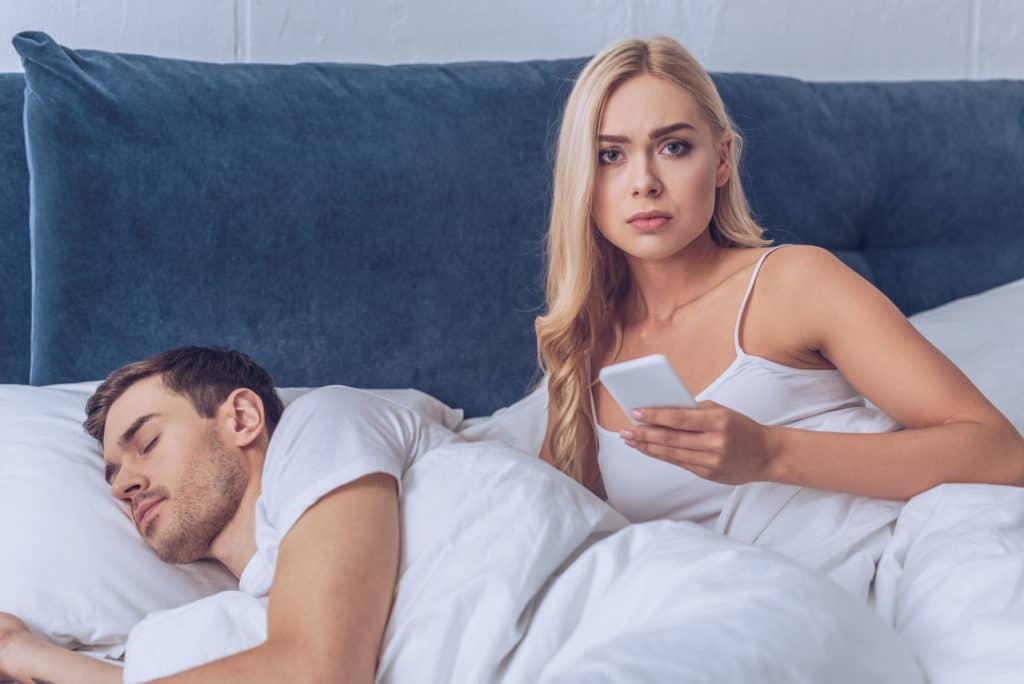 Unfortunately, cheating on Tinder isn't unusual. It happens a lot with men and women in every age group.
According to Psychology Today, "in one study, some 73 percent of people indicated that one of their male friends who they knew to be in a relationship had used Tinder, and 56 percent of people indicated that one of their female friends who they knew to be in a relationship had used Tinder."
Because there are so many Tinder users, it's essential to be aware that some people may be using Tinder to meet the opposite sex when they are unhappy in their current relationship.
Instead of ending their relationship first, they get on Tinder and meet other people to get a one-night stand.
Lots of people have reported that they have been cheated on by their partners using Tinder.
FAQs
Conclusion
There are pros and cons to almost every form of dating, but the Tinder experience is an excellent tool for meeting potential partners and exciting people. So the answer to "should I download tinder?" depends entirely on you!
Be clear on what you're looking for and what you expect before signing up for Tinder. You'll then be more prepared for the various encounters with people you may have. Not everyone will love Tinder, but it's possible to meet your life match here.
So, is Tinder worth it? For me, yes. My personal experience with online dating has been mostly positive. I met my husband through online dating. I wouldn't trade any of the awkward online dates because the pros outweigh the cons.
If you enjoyed this article, please remember to share!
Utilize this tool to verify if he's truly who he claims to be
Whether you're married or just started dating someone, infidelity rates have risen by over 40% in the past 20 years, so your concerns are justified.
Do you want to find out if he's texting other women behind your back? Or if he has an active Tinder or dating profile? Or even worse, if he has a criminal record or is cheating on you?
This tool can help by uncovering hidden social media and dating profiles, photos, criminal records, and much more, potentially putting your doubts to rest.