I look forward to my zoom meetings with my girls every Saturday. This would probably resonate with most wives, but sadly, some husbands can't say the same.
I have often heard wives say 'my husband has no friends and it worries me' It is easy for a wife to maintain relationships with friends she has spent quite a lot of time with.
Guys, on the other hand, can be quite different. It has been observed that a number of husbands do not have friends. It might be as a result of the marriage but nevertheless, they are left friendless not long after.
It can be a tad sad leaving your husband home to hang out with your friends every Saturday. You spend a lot of time with your husband catching up on all those TV shows and talking about literally everything. However, it would also be nice if he had a bro night with his guys.
Not only does he miss you but he also keeps a tab on your activities and that can be a bit upsetting. But how do you tell your husband he needs to get out more and develop a friendship with a guy without hurting his feelings? How do you explain you love spending time with him and by yourself? These are 7 things to think about and ways to help him.
7 Ways To Help Your Husband Socialize
1. Playing matchmaker
Yes, matchmaking like when a girl is matched up with a boy or also called the fix-up. A wife can match-make her husband if she feels he might get along with her friend's husband. Sometimes, it doesn't work out but it is always worth the try. Guys are hardly ever excited to go on a double date with another couple especially with a guy they have never met before.
Women usually wing it with the small talk and the men might appear to have a good time but never speak to each other after that. Playing matchmaking should not come with any pressure and nagging else it might prove futile. It is also important to selectmen that have similar interests with your husband (or someone he wants to spend time with). For example, if he is into IT or art, find someone with who he would share similar interests.
2. Introduce group activities
If matchmaking doesn't work, group activities just might. Guys generally do not like to be forced into relationships. They prefer a natural development and group activities help breed that. Examples of such group activities could be a camping trip, a couple's retreat, church activities, games night, and vacations. These activities are natural ice breakers and help enhance conversations.
Activities such as organizing a barbeque or a dinner party are great opportunities to put himself out there. If you happen to have a dog, walking the dog in the park is another great way to get out there.
Games/trivia nights organized at a familiar place is another good option. Guys do not get comfortable right away with other guys, so playing game is a good way for them to see something interesting in each other.
3. Find out his favorite activities
As a wife, one good way to help your spouse make friends is to find out what his favorite activities are. It could be reading, writing, playing football, tennis, or any other sports activity. It could also be church activities.
Whatever it is, it would help your spouse to find a community that engages in such activities or something close. It will help create a venue for meeting new people and forming connections.
Helping him find a group that engages in activities that he enjoys will keep him feeling interested and make him want to go out more. It is not cast in stone that this method would work because you can drag a horse to the river but you cannot force it to drink. Nevertheless, there is no harm in trying.
4. Seeking a professional counselor
It is not easy telling your other half to go out there and make guy friends, but it is important to talk to him to understand where the problem is stemming from. In some cases, it might be as a result of something that happened when he was younger or a bad experience with a friend or a chapter in his life he doesn't want to go back to.
The help of a professional counselor will help him understand why he chooses to isolate himself from people. It will also show the importance of forming social relationships with people. Introverts are loners that might also struggle with making new friends and keeping them.
An extreme introvert would not like to spend time outside his comfort zone with other people he is not comfortable with. Understanding the character traits of your husband will give you a better understanding of the problem and how to address it.
5. Establish it from the beginning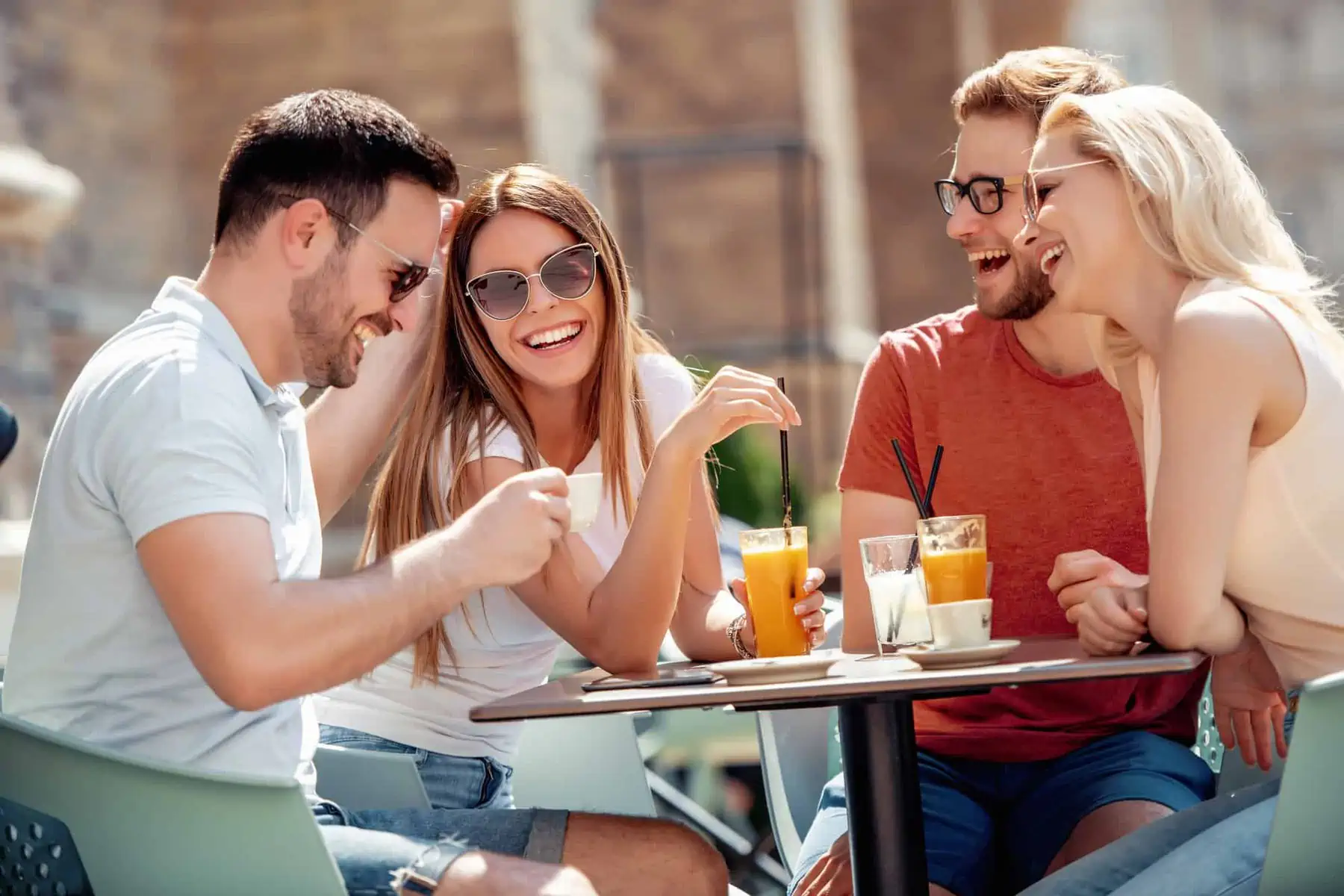 Before the relationship gets serious, it would be best to determine what you can and cannot take. Some guys do not have friends so their girlfriends fill in the vacuum for what is missing. It can be burdensome filling all those spaces as it is not easy to be everything to someone. Not only does it not allow for individual growth and wholesomeness in the relationship but it can make the relationship daunting.
Personal space is important but also are the sacred outing with friends that come with respite and clarity. A guy not having guy friends is not a good sign to some ladies. Friendships are important and say much about your husband's social skills. If he knows more about his Xbox and Play Station than he does of human beings then that is something to look out for.
However, some wives are different and do not mind spending every minute with their partners doing something they both enjoy. They just need a day in months to be away from their partners. If you are such an individual then It will be easy to work around the situation. But if you want time away from your spouse but he wants more time with you, then that might be a problem. 
6. Take it easy on him
Humor is the best icebreaker created. It is easy to pass a message as long as it is shrouded by humor. You can casually ask him if he has spoken to Alex since the last hangout and then laugh about it.
If he says he needs the night out to chill with Alex finally, give him the night out and take care of the kids just to show you support him and appreciate the effort he is making. This will make him relaxed, have fun, and look forward to doing it again.
Nagging never solves anything and would rather make him stubborn and reluctant to put in any effort. A marriage expert Charlee Brotherton states that you cannot force your husband to make friends because ultimately, it is his decision to act on it or not. Therefore, rather than coercing him or turning it into a fight, find ways to make it more inviting for him.
7. Gift him the gift of socializing
To help him deal with the pressure of making friends, you can be intentional with your gifting. If you don't know what to your husband for his birthday or for Christmas, a gym membership card is not a bad idea. That said, it is better to select an activity that he has expressed interest in.
This will help him easily move out of his comfort zone. It could also be a couple of activities that gives room to meet other couples. The gift of socializing is a good way to start but we must also remember that forming these connections is solely his responsibility. Therefore, you can let him form friendships on his own with no pressure.
Use this tool to check whether he actually is who he says he is
Whether you're married or have just started seeing someone, infidelity rates are on the rise and have increased over 40% in the last 20 years, so you have all the right to be worried.
Perhaps you want to know if he's texting other women behind your back? Or whether he has active Tinder or dating profile? Or worse yet, whether he has a criminal record or is cheating on you?
This tool will do just that and pull up any hidden social media and dating profiles, photos, criminal records, and much more to hopefully help put your doubts to rest.
Guys need time to develop a feeling and an intimate connection, unlike girls who become best friends based on their favorite colors.
FAQs
The Bottom Line
Your husband would need support to change his lifestyle. It is never easy coming out of your comfort zone so it will help to be kind. Some husbands are happy to be a loner. They've been so used to spending time with just their partners that they have failed to realize the importance of friends in their lives. The steps listed above are ways to help your husband get out into the social hemisphere and make friends. He will need your support to be able to achieve that.
I hope you found this article insightful. I would love to hear what you think in the comment section and remember to share the article if you liked it.
Utilize this tool to verify if he's truly who he claims to be
Whether you're married or just started dating someone, infidelity rates have risen by over 40% in the past 20 years, so your concerns are justified.
Do you want to find out if he's texting other women behind your back? Or if he has an active Tinder or dating profile? Or even worse, if he has a criminal record or is cheating on you?
This tool can help by uncovering hidden social media and dating profiles, photos, criminal records, and much more, potentially putting your doubts to rest.