Chances are that you came about this article because of you wanting to know the reasons why your husband wears panties. The thought of seeing him this way has always been ridiculously shameful to you and this has left a lot of worries in your mind with series of questions flowing into your mind asking whether he's a bisexual or a gay. The truth is: you are not alone in this, some time ago, while randomly searching through the internet, I stumbled on a question of a woman on Health24 who is equally as worried as you, asking this same question why her husband wears panties. According to a sexology expert when a man exhibits this behavior he "is a cross-dresser (transvestite) with a cuckolding fantasy."
Who are therefore the crossdressers (Transvestites)? Simply put, cross-dressers have been said to be heterosexual men who like putting on women clothes.
According to the School Of Life, crossdressers are often perceived to be "deviant weirdo's to stay away from, to be afraid of" or abnormal men, who have failed to embrace strength, instead has adopted weakness. But is it true it's a sign of weakness on the part of such men in this situation? As we proceed we will soon get to find out the answer to this question.
Matti Silver asserts that crossdressers usually discover who they in their childhood. This happens precisely when they would sometimes put on clothes that belong to their mom and sisters. To her, the society would often take the crossdressers as:
​A gay
​Misogynist
​They do it to satisfy their sexual urge
​They put on women clothes all the time
​They can be cured
Looking at the above perceptions of the society about the cross-dressers, Matti Silver has debunked all of them, starting from being haters of women. Ironically, most crossdressers have been said to be married, and this makes this a mere assumption that they are misogynists. And as to the crossdressers being into this way of life for sexual gratification, Matti said that it's untrue that most crossdressers don't get aroused from putting on panties or women clothing; that the crossdressers are merely exercising "exploration of feminine self-expression."
When it comes to the assumption that they always put on women clothing, Matti opposes this. She said they don't usually dress in full women garment; although, they may put on their underwear.
If crossdressers can be cured or not, to Matti, being a crossdresser is not like any sort of disease or any form of illness that requires a treatment. To her, cross-dressing is a "state of being."
Is Crossdressing And Transgender Similar In Any Way?
​Transgenders according to ISNA means," People who …who are born with typical male or female anatomies but feel as though they've been born into the "wrong body." However, a cross-dresser only "heterosexual men who like to dress up in women's clothes." Therefore, these are two different states of beings.
​What Are The Benefits Of Being Crossdressers?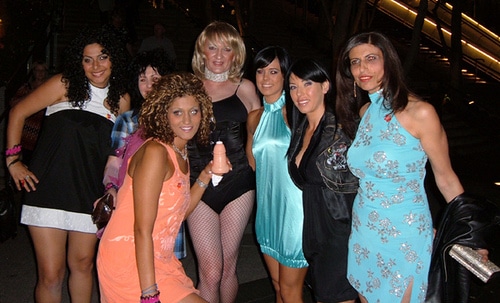 ​There are several advantages to having a cross-dresser as a husband:
​A crossdresser integrates with his lifestyle two different best of gender personality, meaning he can effortlessly associate with any gender.
​Women by nature are cautious of their look, and this is no exception to a crossdresser as well. The woman in him will make him want to always look good.
​It has been said that a man being a crossdresser, he is most likely to value women than the regular man.
​The fact is when we have two different worlds wrapped and framed into a whole, it gives provides wider chances of knowing better than when we have just one identity. For a crossdresser, they are embodiments of the two different genders and that makes them relate effortlessly with others, and in turn, they get to gather more experience about life.
​Being a crossdresser, you tend to forcefully acknowledge the fact that what people cherish in another gender can equally be found in you, and vis-à-vis. What this infers is that it creates contentment in you, the crossdresser.
​Your newfound love in the hetero-normative gender is most likely not strange to crossdresser's parents. The love your parents will have for you will be much higher.
​A crossdresser gets to have high-class ladies all around them- ladies he might not have access to if he were to dress in male clothes.
​Crossdressing has been said to help in reducing the stress associated with being a man. Also, when a crossdresser understands that he wouldn't become a woman no matter how much of a woman dress he puts on, he would begin to appreciate pains associated with being a woman along the line.
​There is a true joy that flows in the mind after being dressed up like the real image of a person you feel you are as a crossdresser. Even if it's just for a second, the happiness derived from the act might stay up in the mind for days.
​You get relaxed within your mind when you follow what your heart demands. This is applicable to a crossdresser as well.
​The process entails in changing into a female cloth serves as enjoyment to most crossdressers.
​The understanding between a crossdresser and his wife increases the day the wife gets to accept him with his "state of being." Imaging having a husband that knows virtually everything about women, particularly the ones which are mostly strange to regular men out there. You wouldn't need to explain pretty much about everything going on- the menstrual pain, post-pregnancy challenges and several other advanced natures of women.
​Wife of a crossdresser, just as the man must have learned lots about women folks, the wife too will have no option than to explore about men in this same manner.
​Your crossdresser husband will understand the need for costly cosmetics, and he might even buy them for you at will.
​You will never have to worry about your husband being off fashion. When your crossdresser husband buys you a gift, chances are, he would get you those gifts that will fit more into your needs, as he understands you better; he is more of a husband that's always in your shoes.
​When it comes to pleasuring you, don't expect anything less of a crossdresser husband. he knows the right spots to touch to make you moan and reach orgasm as many times as possible.
​With a crossdresser husband, you don't have to worry about finding a readily available assistance with the care of your baby. As much as he's a crossdresser, he loves everything about the role of a woman; therefore, he will be more as willing to see that he offers you handout every now and then with the kids.
​A crossdresser husband will be willing to prove he can do better than you a regular woman; so, in his attempt to achieve this, he will be more than careful not to act in a way that your feelings will be hurt. So, you are getting an abuse-free relationship in that wise.
​You are just going to have a restful mind at all times, unlike when you are married to a regular man, a crossdresser is almost not capable of double dating: We mean with other ladies, as he might have quite a few of them as friends, but he's not going to fuck them anyway. He only enjoys their company.
​How about the feeling of entitlement most regular men exhibit in marriage? Your crossdresser husband would have definitely understood any better than this ideology. He's quite aware that you are as important as much as he is. You are going to get good treatment in terms of respects and great understanding.
​Despite the fact that the society treats women with a lesser respect than men, a crossdresser husband will most of the time discountenance this, as his failure to do so will defeat his state of being. What will make other men to pull out of a relationship, he would not do that because he now has an immeasurable soft spot for you, not as an ordinary wife, but as a true friend and a companion.
​Various Disadvantages Of A Crossdresser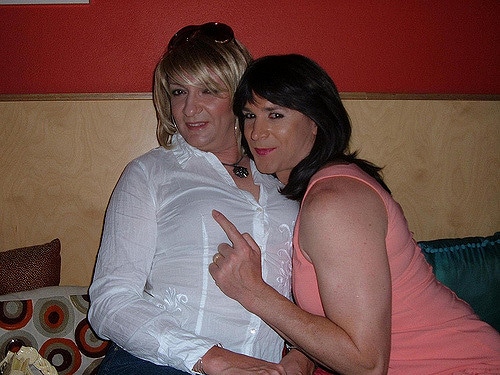 ​Crossdressers are special people; their state of being in itself doesn't come with any danger. However, due to their characteristics which is a total mismatch to what the society recognizes to be normal, they are being stigmatized. Just like every other human being, crossdressers equally have some traits which appear as a challenge to their immediate family.
​The wife of a crossdresser might not cut out for living with a husband with a cross-dressing lifestyle, not because she hates them, but because she just cannot force herself to like the idea. And when this is the situation, there is every probability that such a relationship ebbs down the point of crashing.
​When you demand that a crossdresser should change to a non-crossdresser -being a regular man, it will be like when you are asking a lion to change her form to that of an elephant. This contributes more to the reason why a relationship easily gets dissolved if the wife can't bear the feeling of keeping a crossdresser as a husband.
​A crossdresser will most likely not be thoroughly accepted by friends; the reason is not for any other thing other than the fact that most of his friends would find it difficult to relate with him, as they will often feel they can't fit into his lifestyle, and at the same time keeping him at arm's length will appear to be hostile, which they would want to avoid by all means. So, they would rather prefer to keep pretending like they truly love him for who he is.
​Having a crossdresser as a husband might put you out of some of the tricks you can use as a wife as opposed to when your husband is not a crossdresser. A woman gets to be clever in some areas, particularly when she needs some expensive designers; she cannot easily bamboozle her crossdresser of a husband as he's more than likely know how everything works.
​It might take some extra effort to get to explain to the children how their dad got to become a nightingale in the house when the children see that their friends' dad are regular men who don't exhibit strange crossdresser's behavior like their dad.
​The children might have distorted knowledge about the society and her view about gender.
​A crossdresser husband might take things to a whole higher level by displaying extreme behaviors of a woman in public, which might lead to embarrassment not only to him but to his wife and children.
​It might affect his job or business. If he's working for a company that discriminates crossdressers, that might mean the end of his appointment the moment the company discovers his real identity.
​Conclusion
A crossdresser is a man who likes being in women's apparel. Their coming in terms with who they are could really be hard as the society has lots of misconception about them; however, with the very many things that have been said about them in this article, you should now know that your husband likes wearing panties mean he's a crossdresser and being one affords you more benefits than what you stand to gain as opposed to what you benefit from a regular man.
We will like to receive your contribution to this topic; please, drop them in the comment box, share with your friends and smash the like button if you love this article.
Do you feel like all you think about is him, but he only thinks about himself?
This doesn't mean he doesn't like you. You have to understand how he is wired. Once you do, you'll find there is a subtle thing you can say that to him that will drastically change how he shows his emotions towards you.
Take this quick quiz that looks at whether he actually likes you or not!