Perhaps you're curious about the way a Scorpio and a Sagittarius would get along in a romantic relationship. Are you a Sagittarius with a crush on a Scorpio, wondering if you should take the next step? Or perhaps you're a Scorpio star sign, in love with a Sagittarius, wondering what the future of your relationship may look like?
Whatever it is you're curious about, we'll unpack the dynamics of a Scorpio and Sagittarius relationship in this guide.
Scorpio and Sagittarius Compatibility
First off, let's look at the dynamics and compatibility between these two zodiac signs. When a Scorpio and a Sagittarius come together, they meet head-on. Both these signs are confident, intelligent, and assertive. However, they have notable differences, which actually serve to attract each other and keep their relationship interesting.
Sagittarius is a fire sign who's attracted to the mystery and seductive nature of the Scorpio. While Scorpio, a water sign, is attracted to the boundless enthusiasm, optimism, and sunny disposition of Sagittarius.
The Upsides of the Sagittarius and Scorpio Relationship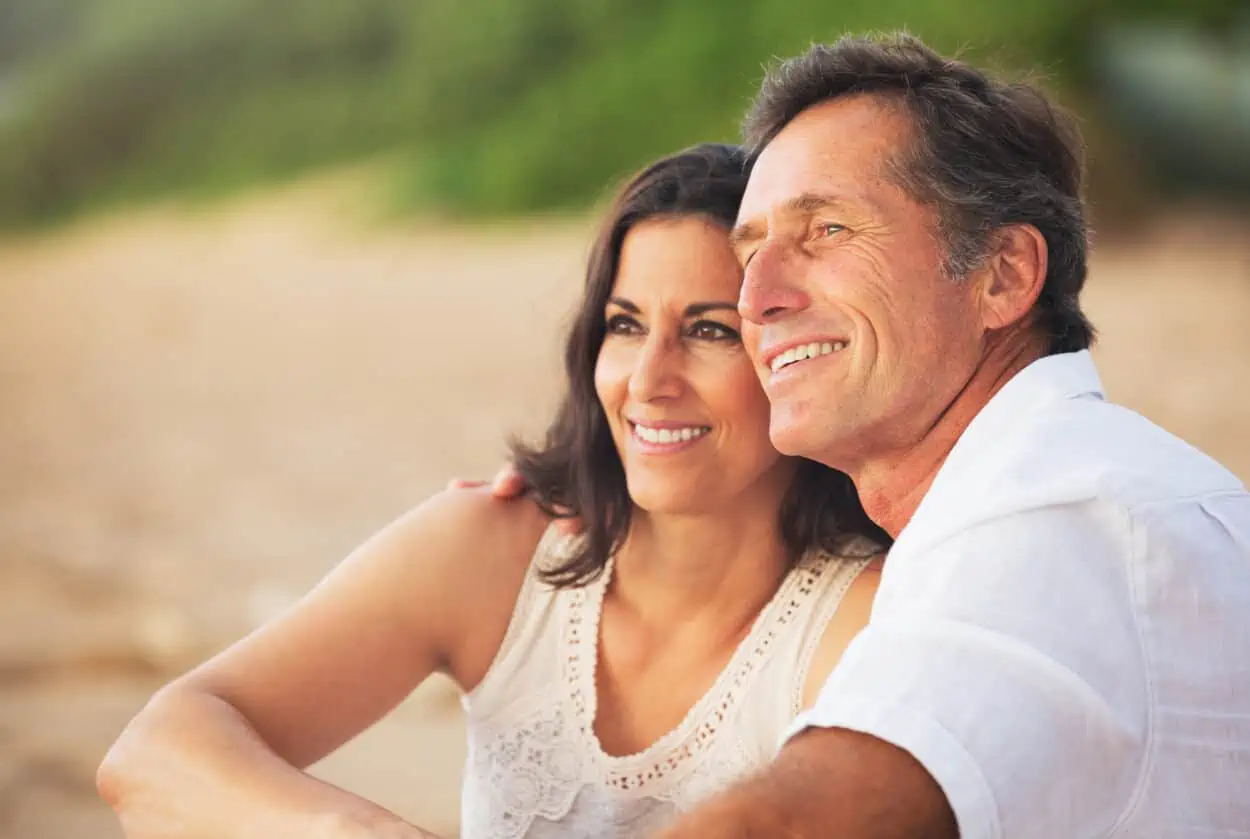 There's an undeniable magnetic attraction between the conflicting signs of Sagittarius and Scorpio, so much so that they'll probably be unable to keep their hands to themselves. Both signs long for excitement and adventure - both in life and in their relationships - and that's exactly what they'll get when coming together.
Sagittarians have a brutally honest side to them which the Scorpio lover is actually attracted to - Scorpios detest fakeness and flattery.
The Scorpio will be given enough room to take the lead in the relationship, which is exactly what they want, while the Sagittarius will be given a healthy dose of unpredictability and adventure, satisfying their need for constant excitement.
The Downsides of the Sagittarius and Scorpio Relationship
When a water sign and a fire sign come together, they are bound to bring along some challenges with them.
The Scorpio struggles to adapt to the Saggitarius' constant need for change as he/she prefers stability in life. The Sagittarius' independence may also leave the Scorpio feeling insecure from time to time as the Scorpio lover wants their partner beside them at all times. On the other hand, the Sagittarian may become resentful towards the Scorpio's desire for predictability and stability.
Another dynamic they'll have to work through is the fact that the Scorpio is more of a homebody while the Sagittarius enjoys being out and about, socializing, and networking.
These two will need to find a degree of compromise and mutual understanding for their relationship to work. They should take their time getting to know each other or else they run the risk of getting way ahead of themselves before the relationship has even begun.
Sexual Compatibility Between the Scorpio and Sagittarius
Both the Scorpio man and the Sagittarius woman, and vice versa, have high sex drives. This, coupled with their instant attraction to one another, makes for a highly-charged, fiery, and fun sex life.
They can expect variety and excitement between the sheets - nothing is too outrageous for this pair to try out, from new positions and toys to role-playing.
Sagittarius Man and Scorpio Woman Celebrity Couples
I was fortunate enough in my childhood to watch a magical love between my parents (a Sagittarius man and a Scorpio woman) grow and unfold. And, honestly, I haven't seen many other love affairs like that one.
So, if you're a Sagittarius man and a Scorpio woman couple, count yourselves as extremely blessed. Nurture what you have and it's bound to blossom into something exceptional!
1. Steven Spielberg and Kate Capshaw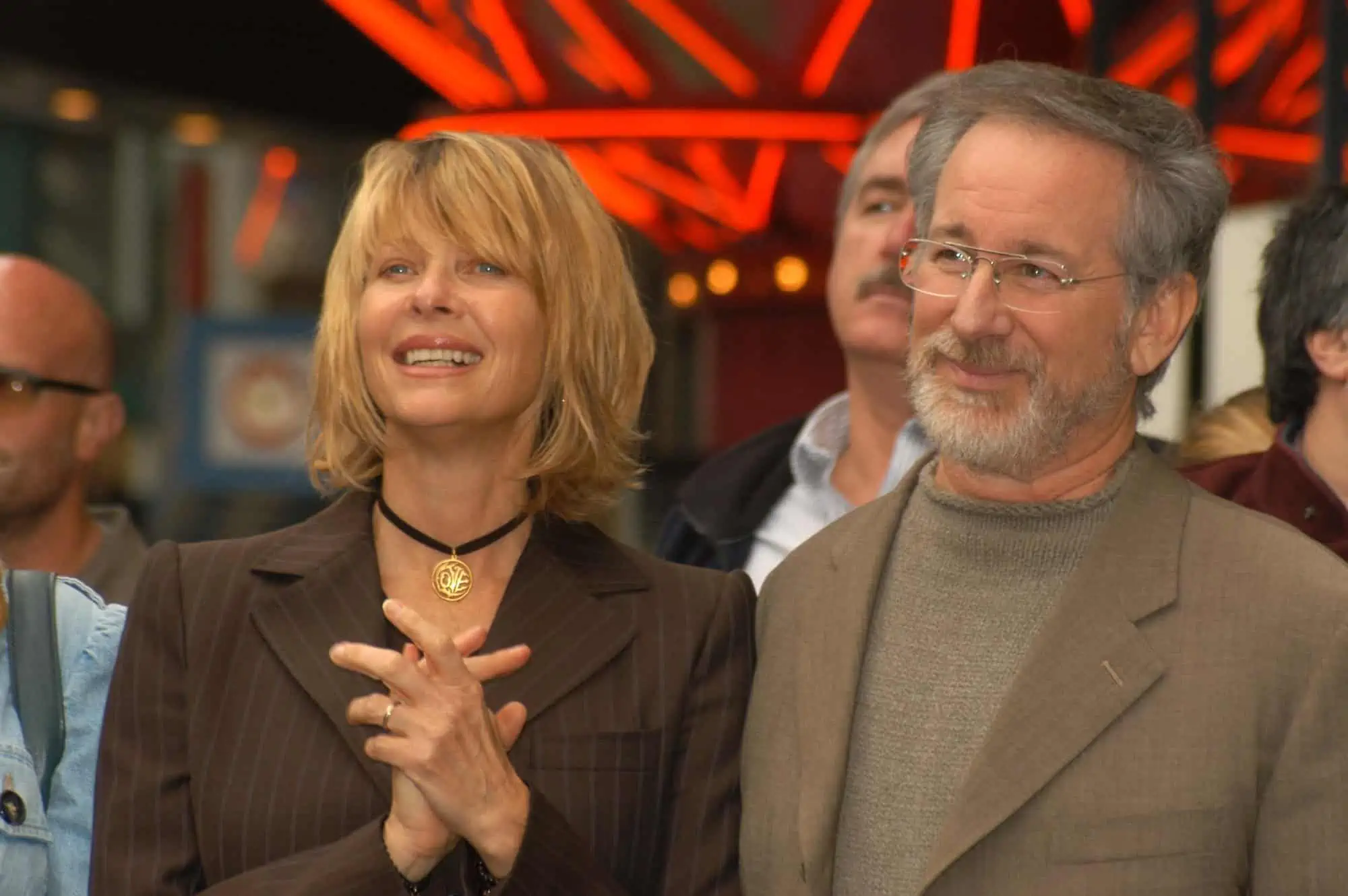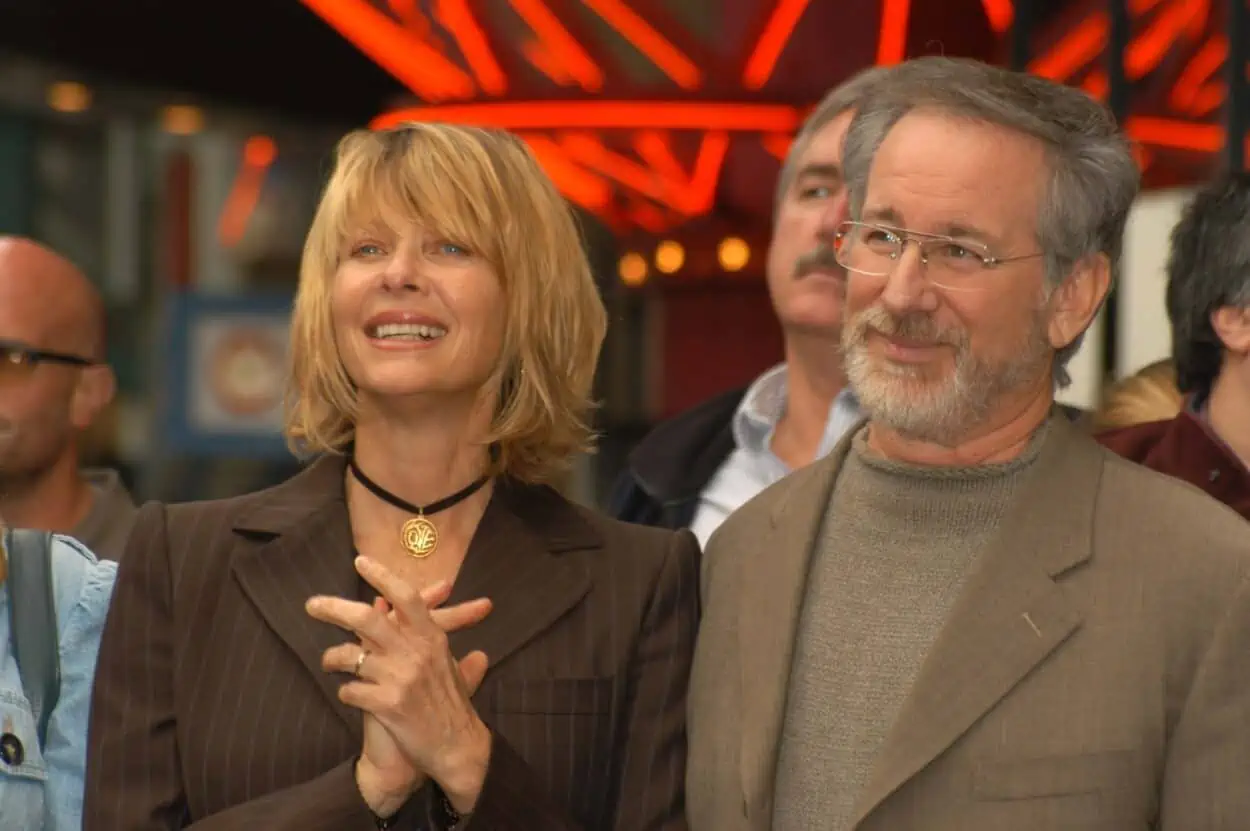 While filming Indiana Jones and Temple of Doom, Steven fell in love with Kate, despite the fact that he was married at the time. Soon after, he got divorced and has been married to Kate since.
They have 7 kids and are one of Hollywood's strongest couples, having been happily together for over three decades now. They're the epitome of a happy, perfectly compatible zodiac couple.
2. Bob Morley and Eliza Taylor
What started out as friendship in 2013 when they worked together on The 100, led to something more in 2019 after they bonded over their recent breakups. Eliza reported that she felt their platonic relationship was evolving into something more when out of the blue Morley asked her on a date.
The couple were married by May and have been happily in love since.
3. Aaron Rodgers and Shailene Woodley
This Sag, Aaron Rodgers (an American football quarterback), met his Scorpio woman, Shailene Woodley (an American actress known for her roles in The Fault In Our Stars, Divergent, and Adrift) in 2020, they got engaged in 2021, but unfortunately, due to their busy careers, the pair split up in 2022.
4. Phil Donahue and Marlo Thomas
This couple met all the way back in 1977 when Marlo starred on Phil's talk show. The couple admits it was love at first sight.
Marlo gracefully took on the role of stepmother to Phil's 5 children when the two tied the knot in 1980. They attribute their relationship success to their approach towards marriage and their mutual desire for a long-lasting union.
5. Jack Huston and Shannan Click
This Sagittarius man and Scorpio lady prove once again that these two zodiac signs really can make a magical pair. This actor and model started dating in 2011 and have had two kids since. Despite never tying the knot, they're still happily involved with each other.
Sagittarius Woman and Scorpio Man Celebrity Couples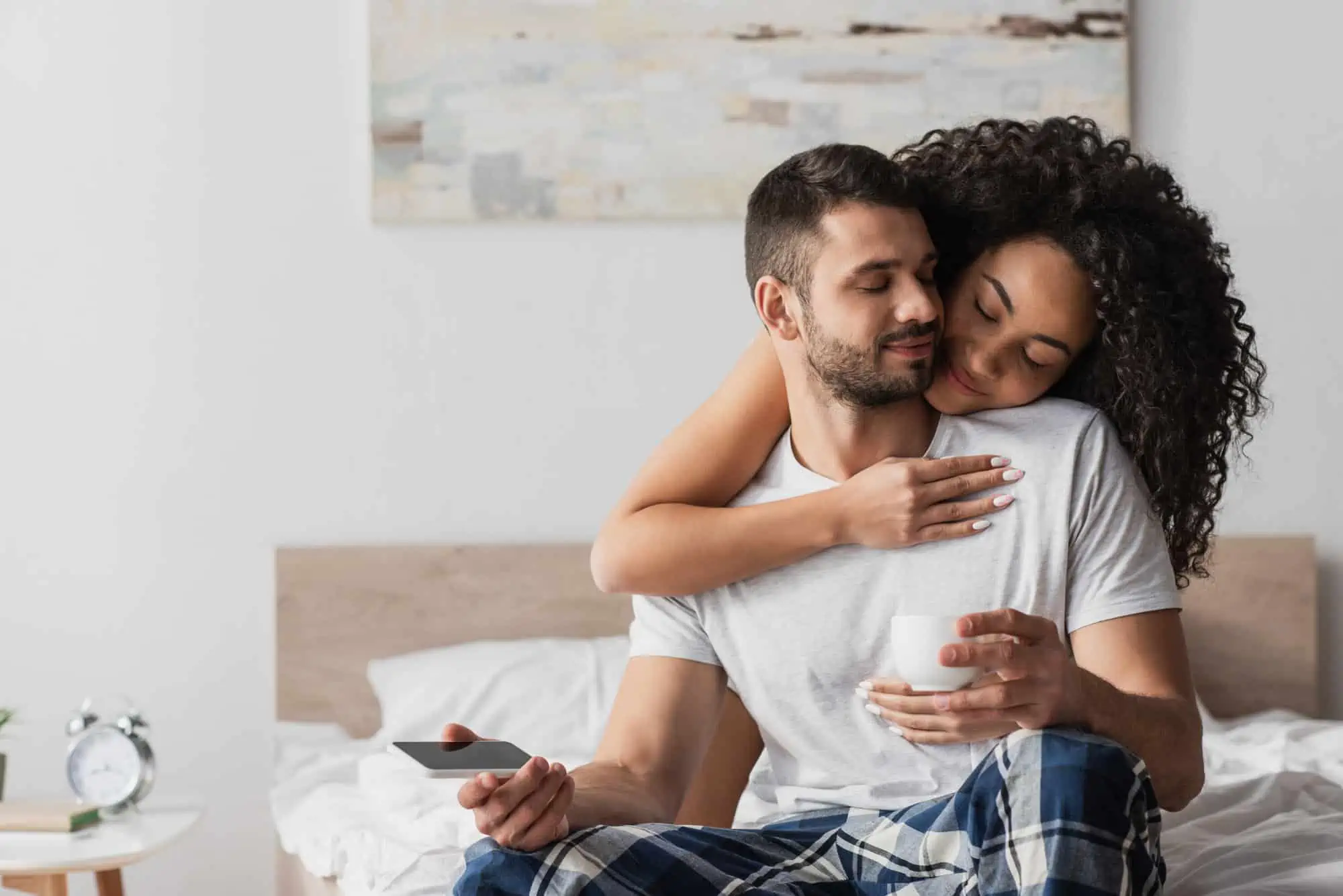 Astrologically speaking, this duo has the makings for a fairytale romance or a complete and utter disaster. These two signs sit adjacent to each other on the zodiac wheel, meaning they have a lot to learn from each other and teach each other.
Use this tool to check whether he actually is who he says he is
Whether you're married or have just started seeing someone, infidelity rates are on the rise and have increased over 40% in the last 20 years, so you have all the right to be worried.
Perhaps you want to know if he's texting other women behind your back? Or whether he has active Tinder or dating profile? Or worse yet, whether he has a criminal record or is cheating on you?
This tool will do just that and pull up any hidden social media and dating profiles, photos, criminal records, and much more to hopefully help put your doubts to rest.
The Sagittarius woman longs for a fun, playful, freeing relationship while the Scorpio man wants exclusivity and depth in an intimate relationship… Could these two work? On the plus side, the sultry side of the Scorpio keeps the Sagittarius enchanted, while the free-spirited nature of the Sagittarius woman intrigues the Scorpio man.
Sagittarius women are extremely passionate and protective beings - especially when it comes to their families and loved ones. Sagittarius women need men who understand their straightforwardness, encourage their extroverted ways and accept their innocent flirtatiousness.
On the other hand, Scorpio men are secretive, deep, passionate, and sexual. They need women who are confident in themselves.
Let's take a closer look at Scorpio man and Sagittarius woman compatibility through some celebrity couples.
1. Tina Turner and Ike
Perhaps one of Hollywood's most infamous relationships, this duo first locked eyes when Tina (Sagittarius woman) was just a teenager. Tina saw Ike (a Scorpio man) on stage and admitted that she was mesmerized by his voice. The two later joined forces and became a musical match made in heaven - or so we thought.
Unfortunately, both their childhoods were plagued by abuse, and having never worked through their own issues previously, this abuse came back to haunt their relationship.
Not only that, drug addiction and promiscuity on Ike's side played a massive role in the demise, and eventual end, of their relationship after 16 years of being together and having two children.
Had they worked on their own issues before meeting, we're sure this relationship would've turned out quite differently. Perhaps, then, it would've been the intense, passionate, powerful relationship the world witnessed in the beginning.
2. Jane Fonda and Ted Turner
Unfortunately, this pair seems to work better as friends for now but that wasn't always the case…
After Ted (a Scorpio man) persistently pursued Jane (a Sagittarius woman) in 1990, she finally agreed to go on a date with him. One year later and the couple was married! Though the courtship may have been short, it was probably the passionate, intense, and unrivaled kind one can expect from a Sagittarius woman and Scorpio man.
After years of marriage, a lack of communication and extramarital affairs on his part caused Jane to file for divorce in 2001. The two still remain friends, however.
3. Sarah Rafferty and Aleksanteri Olli-Pekka Seppälä
After a year together, this couple tied the knot in 2001. Sarah Rafferty is an American actress known for her role as Donna in the series Suits. The couple has been happily married ever since and have two children together, Oona Gray and Iris Friday.
4. Daryl Hannah and Neil Young
Daryl (a Sagittarius woman) and Neil (a Scorpio man) met while filming a documentary for Greenpeace in 2014. Despite the fact that Neil was married when he met Daryl, many may say it was love at first sight.
Neil later got divorced and the two got married in 2018. They have since worked on their shared goals and dreams together - both eco-activists and keen on filming.
5. Kelly Brook and Danny Cipriani
These two met at a party in 2008 and had a whirlwind relationship. The on-again, off-again pair met when Kelly was 28 and Danny only 20.
Unfortunately, the pair split up due to infidelity on his side - he gave his number to a lap dancer while the two were on vacation in Las Vegas. Kelly was Danny's longest and most high-profile partner. 
FAQs
Are Scorpio and Sagittarius a good match?
From my experience, these two zodiac signs can make an incredible match. For one reason or another, it seems that Scorpio women and Sagittarius men make a better match than the other way around. 
When these two signs come together, the chemistry is incredible. If these two are able to find a way to embrace each other's differences, they may share many happy years together.
Can a Sagittarius trust a Scorpio?
Yes. Despite the fact that Scorpios are generally secretive, Sagittarians can trust them just as much as they can trust any other Sun sign. Sagittarians will have to tap into the Scorpio's emotional side if they want to get closer to them and gain further trust.
Can Scorpio and Sagittarius be soulmates?
A soulmate is someone who understands you on a very deep level and loves you unconditionally. It's someone who just gets you. You might feel this way about the person on your first encounter or this love can grow over time.
So, yes, a Scorpio and a Sagittarius can be soulmates. This pair has incredible chemistry and together they will experience depth, intimacy, passion, and adventure.
Conclusion
All in all, a Scorpio and a Sagittarius have all the workings to form an incredible relationship, and perhaps it's because they're meant to be together, to some degree.
Based on the Hollywood couples we spoke about, it seems for one reason or another, that relationships with the male being the Sagittarius and the female being the Scorpio seem to work better than the other way around.
As with any relationship, regardless of astrological compatibility, it requires work, commitment, and a desire to succeed, from both parties, for the relationship to last.
Utilize this tool to verify if he's truly who he claims to be
Whether you're married or just started dating someone, infidelity rates have risen by over 40% in the past 20 years, so your concerns are justified.
Do you want to find out if he's texting other women behind your back? Or if he has an active Tinder or dating profile? Or even worse, if he has a criminal record or is cheating on you?
This tool can help by uncovering hidden social media and dating profiles, photos, criminal records, and much more, potentially putting your doubts to rest.