Are you looking for some cheap date ideas? Have you exhausted your favorite date ideas and now need some new ones? Get ready to spice things up by using one of the ideas in this list.
If you don't mind a date that lacks a bit of excitement or a date night where you must carry on a good conversation to make it memorable, consider heading to your local park for a stroll or to your local coffee shop for a fun game night or just a romantic date - full of real intimacy!
Maybe you live in a town with a great drive-in movie experience. Perhaps you just want to try something new by striving to binge-watch the latest and greatest things that you have streamed.
Often, cheap, fun dates do not have to be grandiose. You could do something productive. While doing your taxes or sorting through the mail are not grand adventures to brag about, date night ideas like this can really help your relationship.
If this special someone is a first date for you, you might not want the night to be a "cheap date." However, there are plenty of date night ideas here that you can use for your first date. Let's explore more!
52+ Creative and Cheap Date Ideas at Home
Maybe some of your date nights have been lacking something lately. Perhaps you just want a date night that is one for the books. If you have run out of cheap and fun date ideas, this list is perfect for you! Create a date night that surpasses all expectations.
Keep in mind that cheap date ideas do not need to be boring. Many cheap date nights that I have spent with my husband have been quite exciting. We used to play chess on an awesome antique chess board I found at a garage sale! I'll have to dig that out for another memorable date night.
As you brainstorm cheap, creative date ideas, remember to tailor this list for yourselves. If you do not know how to do something or hate one of the ideas we mention, you do not need to bring it up with your partner. Instead, replace them with activities that are "just right" for the two of you.
1. Do puzzles
Have you ever had a game night with your partner or friends? This is one of those fun, cheap date ideas that you really cannot go wrong with. You can purchase puzzles at a dollar store, and it doesn't get more frugal than that!
2. Play baseball in the backyard
How much fun is it to just stay in the comfort of your own backyard? Playing baseball is an enjoyable way to spend an evening with your special someone. Give it a try!
3. Watch a football game on the television
Lots of men will certainly love cheap dates like this. This gives them a chance to talk about and share their favorite thing - sports!
4. Binge-watch an awesome series
If you have a streaming service like Netflix or Hulu, you can easily stream an awesome show and watch it until you are bored with it or all caught up! Even FreeVee has many series on there that you can check out at no charge.
5. Toss a football around
This is one of the best date night ideas because it gives you a chance to get a little exercise while you enjoy spending time with the object of your affection.
6. Play board games
Some board games are more enjoyable than others. If you have too many choices to count, put all their names in a hat, and draw one. Host a local trivia night if you have friends that love to play your favorite games too.
7. Do a home improvement project
As mentioned, it is often quite fun to do something productive on a date. Of course, a home improvement project like painting your bathroom will not be one of the classic fun cheap date ideas, but it will certainly help you get something accomplished!
8. Enjoy a game of chess!
One of my favorite date night ideas is playing a little game of chess. I can get quite competitive, but it is so enjoyable. Plus, this is an activity where you can learn and grow. What better way to improve yourself and your mindset than playing chess on a date?
9. Talk about your favorite things
Ask your partner questions. This is a great way to get them to open up and to draw the two of you closer together. Ask about their favorite color, animal, activity, sport, game, television show, and anything else you can think of. Really get to know them.
10. Play Win, Lose, or Draw
Playing a game like this helps the two of you get to know one another. You might see a competitive edge that you did not expect, but it can be really fun.
11. Cut each other's hair
This is one of the more unconventional cheap date night ideas, but you might discover that you have a skill you were unaware of.
12. Do some chores together
Again, this might not be the most exciting night, but it would certainly give you the opportunity to get a few things done as a team!
13. Start a couples blog
This is a very unique cheap date idea, but it could be profitable. Many small businesses start as just a person with a dream or, in this case, two people with a united cause. Working together can be a lot of fun, too!
14. As a couple, write letters to the needy
What better way to spend your time than to a worthy cause? There are many charities that allow you to volunteer from home, too. Consider writing letters to people who are lonely or soldiers overseas who do not receive mail. Get those warm fuzzies together!
15. Read your Bible
Today, many people focus on growing emotionally or mentally. Every day, millions are starting a new diet or fad. What about your spiritual health? Consider reading the Bible or some other book you might enjoy. This is a great way to build intimacy, too!
16. Make a home-cooked meal together
Get creative with this date idea. Try to incorporate all of the food groups or make your plate as colorful as possible to really jazz up your date night. Having a romantic dinner together is one of those cheap dates that might have been overdone, so challenge one another with a difficult goal. Of course, you CAN keep it simple; just always have fun!
Use this tool to check whether he actually is who he says he is
Whether you're married or have just started seeing someone, infidelity rates are on the rise and have increased over 40% in the last 20 years, so you have all the right to be worried.
Perhaps you want to know if he's texting other women behind your back? Or whether he has active Tinder or dating profile? Or worse yet, whether he has a criminal record or is cheating on you?
This tool will do just that and pull up any hidden social media and dating profiles, photos, criminal records, and much more to hopefully help put your doubts to rest.
17. Write or read poetry together
This is a very romantic way to spend an evening together. Grab some of the latest poetry on your iPad and curl up on the couch to see if you can snuggle together.
18. Redecorate your home
This is another one of those "productive" ideas. Give it a whirl and see if your partner doesn't love this!
19. Watch scary movies
What better excuse to snuggle and show affection to one another than to watch a scary movie or thriller? Break out the popcorn and get close to each other for this one.
20. Declutter your house together
Some might consider this to be not very fun, but I absolutely love cheap dates like this with my man. We once cleaned out all of our unused blankets and throws, donating 10 huge bags to a charity! It was a dynamite feeling.
21. Watch hilarious cat videos on YouTube
Everyone likes to laugh. Why not make cheap dates like this funny as well?
22. Cuddle
Snuggle up and read together or watch your favorite movie.
23. Discover your love language
The 5 Love Languages book by Gary Chapman is quite a sensation. You have your own love language; your partner has his or hers, as well. Learn all about yours to have a great conversation topic on your date.
24. Talk about your feelings
Another way to get close to your partner is to talk about your feelings. What makes you tick? In what ways are you really holding back about what is near to your heart? Let it out, even if that means a few tears.
25. Play with legos or blocks
There is something magical about building something with your bare hands (and the hands of your partner).
26. Watch a movie together
Go ahead and grab your favorite snack for this one. Find out what type of movie your partner loves the most, and get your best blanket to snuggle.
27. Read about the love language of your partner
Once again, I must praise Gary Chapman for coming up with this awesome idea. The idea is that we each have our own love language (physical touch, acts of service, words of affirmation, gifts, and/or quality time). Learn how your partner likes to be loved.
28. Start a garden
This is one of the top low-cost date ideas that will surely be a date night idea for the books! Gather all of the supplies and create something beautiful with this project.
29. Watch the stars together
This idea is not only one of the greatest inexpensive date ideas, but it is also super romantic. What girl (or guy) doesn't love telling about the time their partner played a date watching stars?
30. Volunteer together
There really are a ton of ways you can get involved in charity work or volunteerism from your home. You can write letters to the needy, create a craft project for those in need, or put your skills to use in a way that benefits others. Your partner will think you're an angel!
31. Create a family tree
This is a really fun project for the two of you. You might need to make a few phone calls to gather the information, but in the end, the two of you will have spent a lot of time together doing something truly meaningful.
32. Tell your partner what you love the most about them
Have a heart-to-heart conversation. This can really draw your partner closer to you.
33. Start a charity online
While most couples cannot do something like this together, it is possible. Consider the adventure that you could have with your partner if you did something amazing like this.
34. Get online together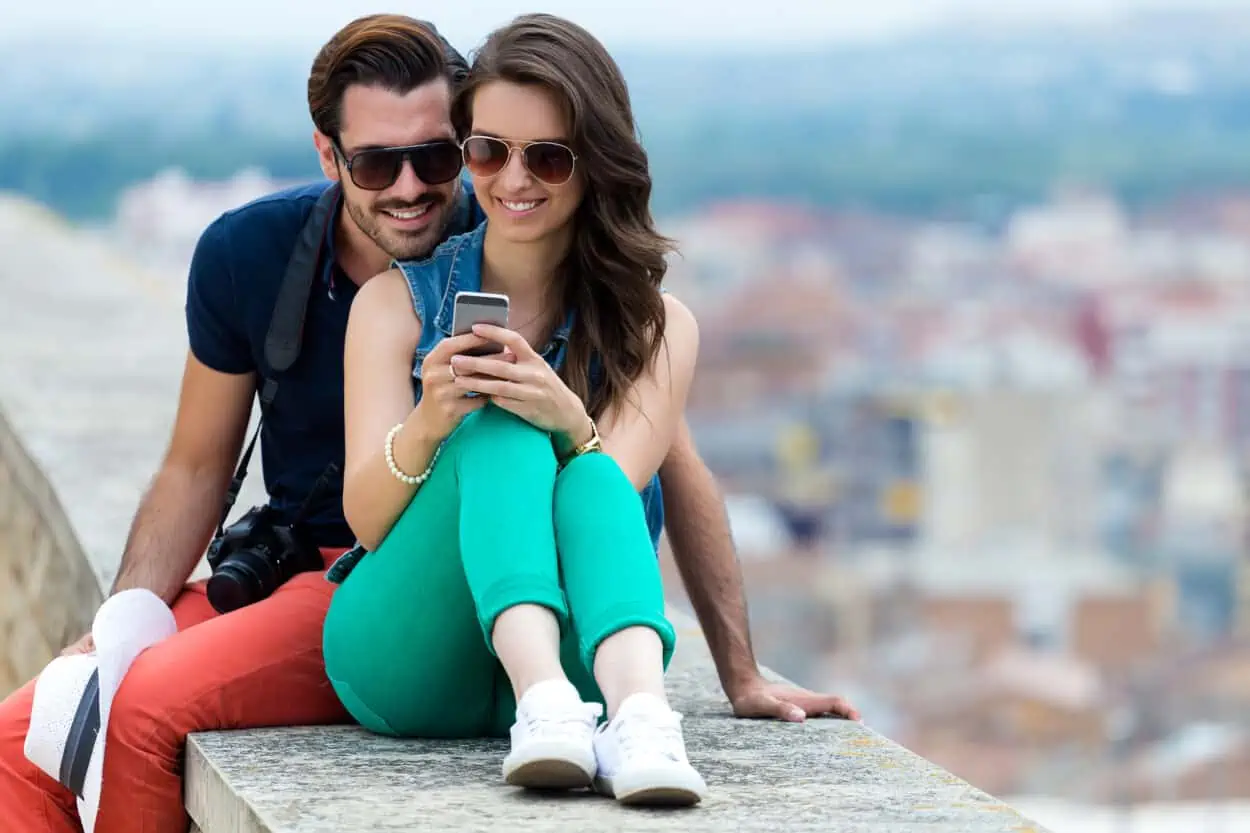 Social media platforms change all the time. However, doing stuff together - as a team - is still a winning way to have a lot of fun. If the two of you enjoy shopping online, consider doing it together to pass the time.
35. Play cards
There will always be times when it is best to do something safely - like playing a game of Solitaire. If you have a partner to play with, you could try doubling up. If that is too low-key for the two of you, try Poker. Need to keep it simple? Go fish!
36. Clean your house as a team
Another "productive" option for an evening could be cleaning the house. If you'd like to keep things spicy, try dressing up for the occasion.
37. Write each other sweet love letters
It can be quite precious to write one another love letters. No peeking, but your special someone could be sharing his or her deep secrets with you.
38. Do a scavenger hunt
A scavenger hunt is a perfect way to spend an evening in. In planning this adventure, you should have about 7-8 clues. That should leave you pretty tired by the time hour two rolls around.
39. Study a new language
With easy language apps for smartphones, you can learn a new language pretty easily. Work together toward this goal to further your motivation and enthusiasm.
40. Write your memoirs
Granted, most people will do this alone, but if you want to really stand out, you can surely find a way to include your significant other.
41. Listen to a podcast
In the United States alone, nearly 100 million people enjoy podcasts every day. Why not see what they are listening to by checking it out on a date?
42. Watch a video on YouTube
Another media fav is YouTube videos! You and your date can catch anything from full-length movies to crazy fail videos that people film on their smartphones.
43. Give each other massages
This romantic date night idea will surely leave the two of you ready for some closed-door time. If your rub-downs don't make you hotter for one another, you might want to reevaluate how spicy your love for one another really is.
44. Read magazines
As you and your partner settle in for a quiet evening, consider trying some old-fashioned entertainment, such as magazines or newspapers - if you can find one still in print!
45. Join an online group
There are so many groups online on Facebook alone. If I tried to list them all, there would not be space left on this page! Instead, browse a topic that interests the two of you, and hop on a bandwagon of groups catered to your audience.
46. Read a self-improvement book together
This is truly a great idea if there is a topic out there that the two of you both are very interested in. Think about your goals and how you relate to one another. Are there any relationship problems that you could read about? How young is your love? Find a book that fits, and try reading it together as a couple.
47. Order take-out or delivery
What is your favorite food as a couple? Try ordering that for take-out or delivery, or consider cooking your own concoction - a myriad of the same flavors but at a discounted rate.
48. Journal your adoration for one another
If your partner is game for this activity, the two of you could make a scrapbook of your relationship. If you've been together a few years, consider making one page for every six months you were in a relationship with one another.
49. Care for your plants
While this might not be the most exciting adventure, you could certainly exchange "plants" for "pets" or "children." However, I do hope you would care for your children even if you did not read this suggestion!
50. Teach something together
Many people want to learn new skills online today. There is surely something that the two of you could teach as a team.
51. Take a FREE class
Check with your local community center. There might be a cheap or free cooking class or dance class that the two of you could enroll in as a team. Some towns have events at the local High School, but you will likely not get a chocolate factory tour unless you live somewhere really cool.
52. Host a party
Have a low-key fancy brunch and ask the guests to bring a dish. This would be a fun night for a group date. You could play games and have the dinner dates feed and taste test various dishes to one another. This fun idea incorporates much-needed teamwork.
More Fun Ideas at Home
Tell each other secrets
Post selfies online
Pray together
Talk about your dreams
Build a snowman
Use an adult coloring book together
Create art together
Bake something delicious
Create a love coupon book
Take a bubble bath together
Build a fort
Watch a hockey game on TV
41 Fun and Cheap Outdoor Date Ideas
Grab one of these simple date ideas to really wow your partner!
1. Visit a coffee shop
Take your laptops if you want to stay busy during the date and maintain some distance from your partner. Otherwise, pull your chairs close to one another, and get romantic.
2. Adopt a pet from an animal shelter
This is one of the most fun date ideas I could think of. After all, who doesn't want a furry best friend to keep them warm at night or, better yet, to keep the two of you warm? Head on over to your local animal shelter to discover which pets they have waiting for you.
3. Walk around a bookstore
This is one of my favorite date night ideas. There's just nothing better than seeing a great book with the one you care about and getting so excited you have to tell them about it. Of course, this helps when you know each other a bit.
4. Sneak into the movie theater
You might not have to sneak into the movies. Maybe you live in a town with a drive-in movie theater that is pretty easy on the budget, or perhaps it is at a very affordable rate. Not all free date ideas are the best, but they can be quite a bit of fun!!
5. Hit the gym
This could be quite a beneficial date for the two of you, especially if you are trying to get into shape and enjoy helping one another accomplish goals. You could play the song "Eye of the Tiger" and be your partner's own personal trainer.
6. Walk around your neighborhood
This is a great way for you to really get to know your partner better. Unless you are a speed walker, you could have some deep conversations. Plus, this is one of those affordable date ideas that you can do on repeat.
7. Help the homeless
There are many ways to help the homeless as a couple. You can volunteer at a local shelter or even drop off homemade blankets or blessings bags (donation bags for the homeless).
8. Attend a free concert or a free movie
In some towns in the United States, you can enjoy a 50s vibe with ice cream parlors, where you can taste old-fashioned ice cream sundaes.
9. Ride bikes
Depending on the weather in your area, a bike ride can be one of the best cheap date ideas around. If you don't know how to ride a bike (like me - yikes), be sure to enlist the help of your special someone to be your best instructor.
10. Try a hot air balloon
If you plan a fun date to be a hot air balloon ride, you are sure to win over your partner. They will have so much fun riding so high in the air, looking down at all the people from town. Perhaps, this will be a date that will inspire you to come up with more inventive date ideas.
11. Spend time with family
Are you waiting to share your special someone with your parents? Are you longing to meet the parents of your partner? Perhaps you could double date.
12. Walk around the park near you
It doesn't usually hurt to go window shopping around town. A fun date night idea is to have an ice cream date. You could even do this at home if you have the supplies. You see? Not all cheap dates have to be tacky or silly!
13. Head to affordable couples counseling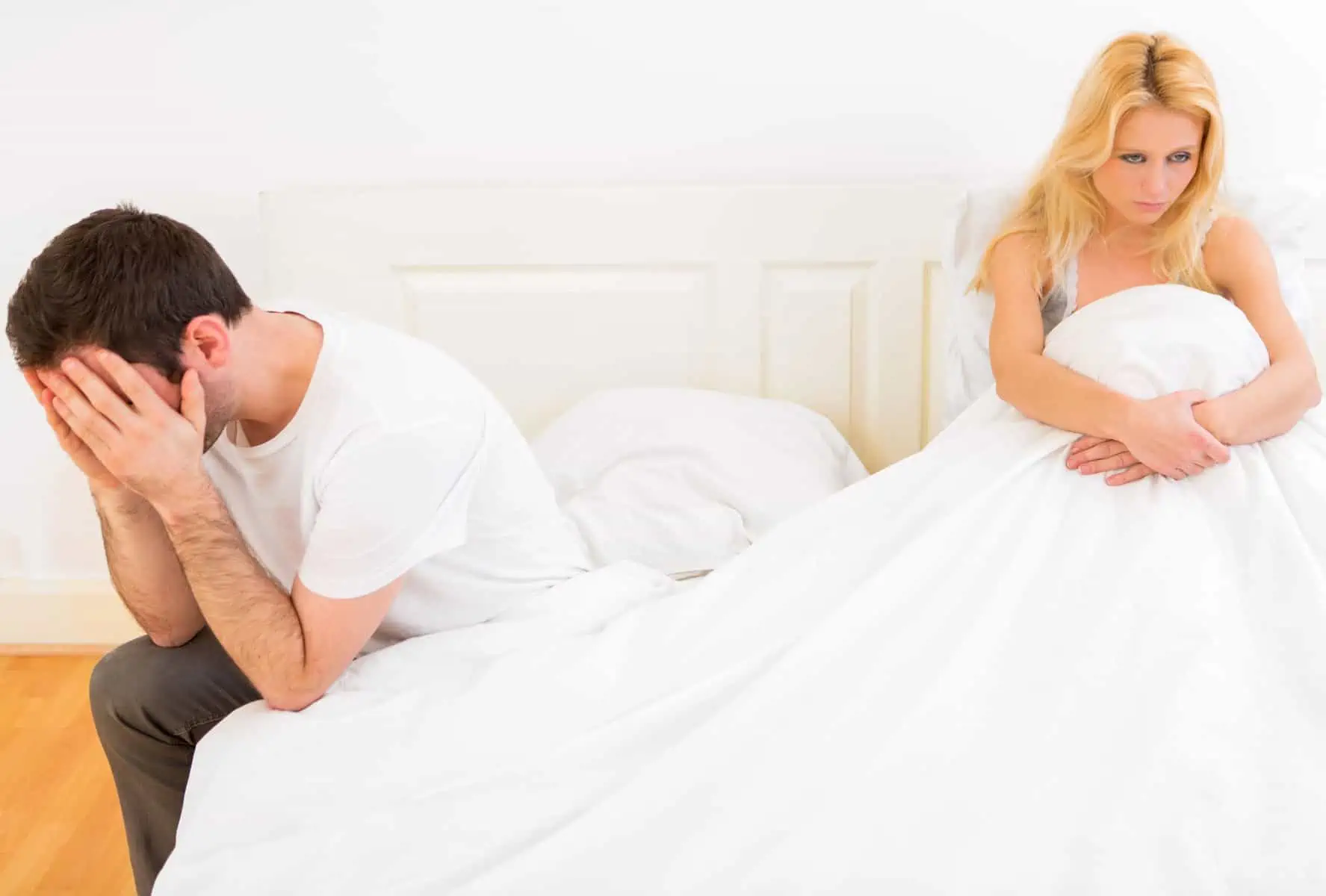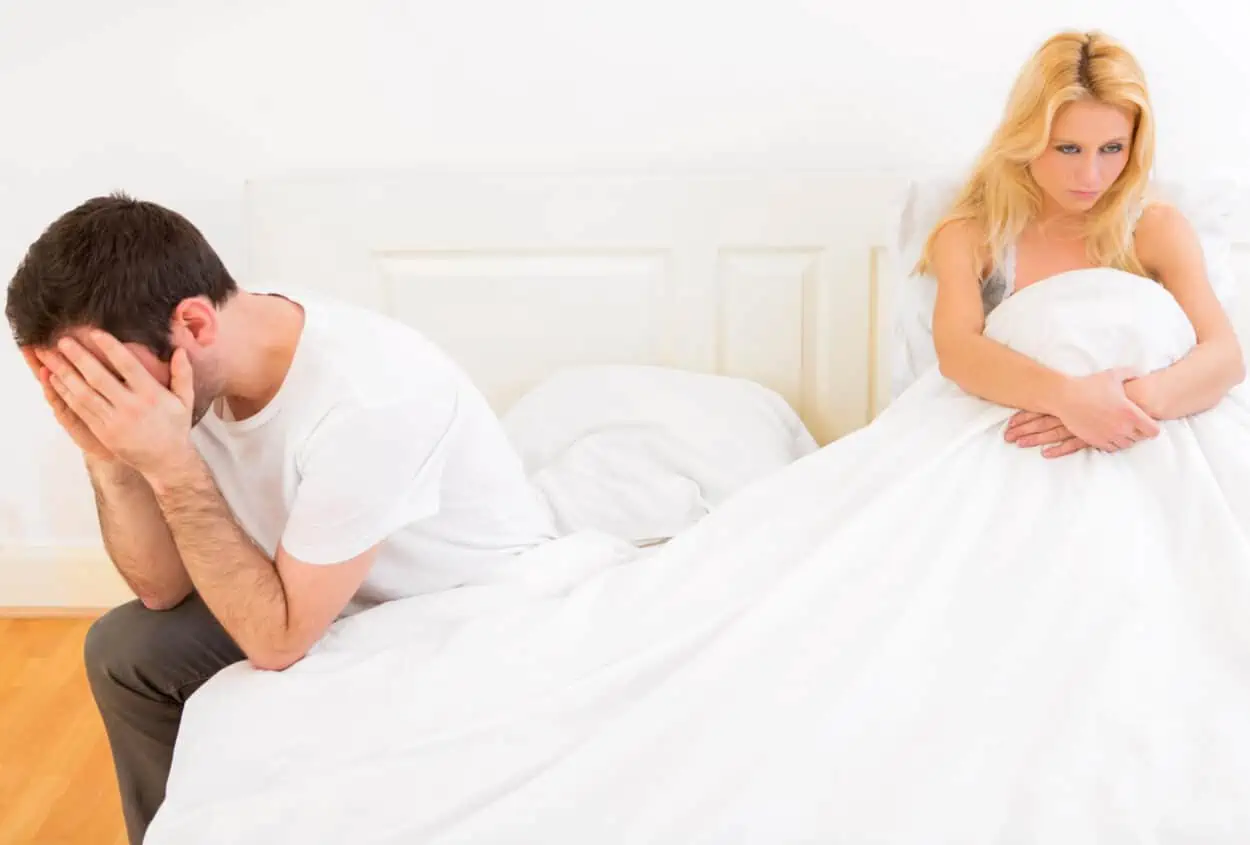 This won't be a great option if you have only been going out for a short period of time. If the two of you are long-time lovers and have issues, this could be the perfect option!
14. Hit the farmer's market
Most local areas have one of these available to the public in the United States rural areas. You can buy fruits, vegetables, and many more delicious goodies from a local grower.
15. Head to the Arcade
Usually, the two-person games at arcade establishments are ideal for dates. You can really let your competitive side show.
16. Pick wildflowers
If you know of a field nearby where you can stroll around undisturbed, this is a very romantic option when dating. Imagine lying in the field for hours, talking about the meaning of life. Picking apples or wildflowers can also prove to be quite an adventure.
17. Try a local event
Does your town or city have a food festival at a certain time of the year? Do you have a local museum or amusement park? These options are great for double dates. They can be very cheap places to go on a date but watch your food budget.
18. Donate clutter to the poor
Of course, if this is your first date with someone, this might not be one of the cute date ideas that will win them over. If this is someone you've dated for some time, this date night idea could be pretty fun and productive. Plus, who doesn't love a free date?
19. Go to your public library
Often, at your local library, you can catch a famous author signing books or catch a documentary playing in the history section. If it's foreign film night at the library's media center, you can (try to) learn a new language while you watch a movie - all totally free!
20. Head out to do some sightseeing
Depending on where you live or if you are willing to drive a few hours for a cheap date night, you could catch a local band playing in the park or at a local bar. Often, bars will host a trivia night, where you will get to know your partner (and how smart they are) even better.
More Great Outdoor Date Ideas
Join a volunteer group together
Get to know your neighbors
Walk the mall
Visit your friends together
Go bowling
Run a marathon
Go ice skating
Play soccer together
Shoot some pool
Get a mani/pedi together
Shop at the dollar stores in your area
Enjoy sunbathing at a local pool
Go roller skating
Join a softball team
Meet one another's parents
Sneak in at the amusement park in your area
Sign up to coach together
Volunteer at a soup kitchen together
Play tennis
Sneak into the Zoo
FAQs
Conclusion
Not all cheap date ideas work for every couple. It often depends on how mature your relationship is. Could you think of any ideas that I left off the list? We'd love to hear from you, so leave a comment, and please share this with your special someone.
Utilize this tool to verify if he's truly who he claims to be
Whether you're married or just started dating someone, infidelity rates have risen by over 40% in the past 20 years, so your concerns are justified.
Do you want to find out if he's texting other women behind your back? Or if he has an active Tinder or dating profile? Or even worse, if he has a criminal record or is cheating on you?
This tool can help by uncovering hidden social media and dating profiles, photos, criminal records, and much more, potentially putting your doubts to rest.