Are you interested in learning more about the compatibility of an Aries man and a Gemini woman? Perhaps, you're a Gemini woman interested in finding out how to better attract the Aries man you've had your eye on into your life. Or, maybe you're an Aries man interested in finding out how a romance with a Gemini woman will play out.
If so, this guide is for you.
We will take a look at Aries men and Gemini women celebrity couples' relationships and their compatibility as well as the general personality traits of these zodiac signs and how well they work together in a relationship.
An Overview of This Couple
The Aries man and Gemini woman make an interesting pair. They are the life of the party, are always down to have fun, and draw attention wherever they go. From the outside, they may look like the perfect match… could they be?
The Aries man is ruled by Mars. He is the first sign of the zodiac. He is:
Witty,
Intelligent,
Enthusiastic,
Loyal,
Wild,
Fiery,
Excitable,
Energetic,
Impulsive,
Jealous, and
Aggressive at times.
On the other hand, Gemini women are:
Romantic,
Emotional,
Dynamic,
Versatile,
Creative,
Humorous,
Open-minded, and
Inconsistent.
These women are also likely to take longer than most when deciding to commit to a relationship or not.
As depicted by the twins, Gemini women have constantly changing moods, or rather, two sides to their personalities, and their tempers can run hot. This is quite the opposite of the Aries's stability. The Aries man can also be jealous and controlling and the Gemini woman uses these traits against him, driving him crazy.
Generally speaking, these individuals share a great bond. They opt to be guided by romantic ideals rather than practical thought processes. Together, this couple is creative, intuitive, childlike, honest, and positive.
Admiration and mutual understanding is the key to the success of this relationship. The Gemini admires the Aries's independence, while the Aries admires the wit, charm, and easy-going nature of the Gemini.  
Aries Man and Gemini Woman Famous Couples
Taking a closer look at some famous Aries and Gemini love matches is likely to give us a better indication regarding the compatibility of these two zodiac signs. More so, it might give you an indication of any challenges that could arise in this union which, perhaps, you can avoid.
1. Sean Bean and Abigail Cruttenden
Sean Bean is an English actor who graduated from The Royal Academy of Dramatic Art. He is best known for his roles in Game of Thrones, Lord of the Rings, Troy, and The Martian. Abigail Cruttenden is also an English actress, known for her roles in The Theory of Everything, Await Further Instructions, and Munich: The Edge of War.
This couple met while filming Sharpe, a British TV series following a fictional British soldier in the Napoleonic Wars. The two were inseparable, marrying in 1997 and welcoming their daughter into the world in 1998. Abigail was Sean's third wife. Unfortunately, their love life was turbulent and in 2000 they officially got divorced.
Sean has been married a total of five times. Abigail married Jonathan Fraser in 2003 and they've been together since.
Perhaps, this example goes to show that the compatibility between an Aries man and a Gemini woman can, at times, be rocky.
2. Warren Beatty and Annette Bening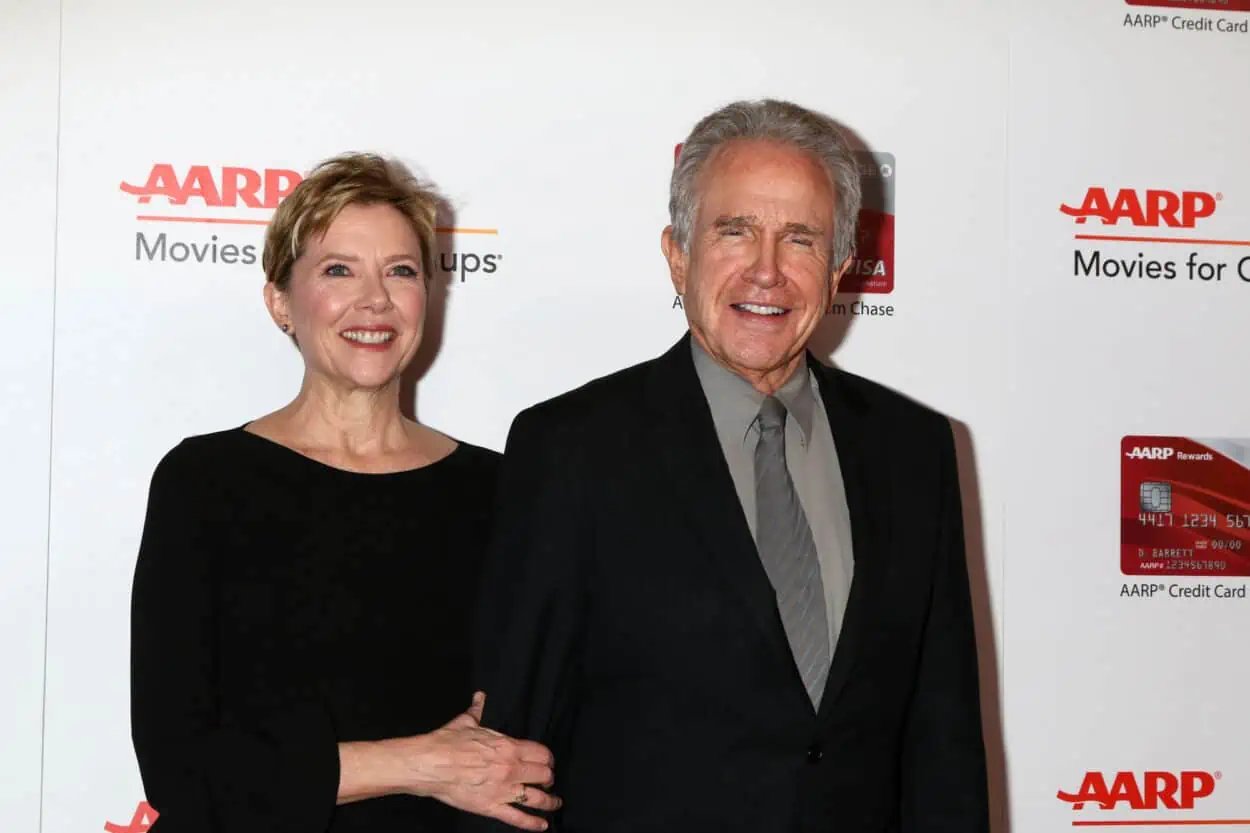 Warren Beatty is an American actor and filmmaker whose career spanned over six decades in Hollywood. He's been nominated for 15 Academy Awards, including four for Best Actor, four for Best Picture, two for Best Director, three for Original Screenplay, and one for Adapted Screenplay – winning Best Director.
In 1999, he was awarded the Academy's highest honor, the Irving G. Thalberg Award. Furthermore, he's been nominated for 18 Golden Globe Awards.
Before marrying Annette Bening, Beatty was known as Hollywood's Playboy. He had romantic relationships with over 100 celebrities with Cher saying "Warren has probably been with everybody I know."
Annette Bening has also had a very successful Hollywood career that's spanned over four decades. She's best known for her roles in American Beauty, Hope Gap, and Death on the Nile.
She, too, has a number of accolades to her name, including a British Academy Film Award, two Golden Globe Awards, and nominations for a Primetime Emmy Award, two Tony Awards, and four Academy Awards.
This couple met on the set of Bugsy in 1991 and have been happily married ever since. A month after the movie's premiere, they welcomed their first child into the world. They now have four adult children together.
Annette remembers with fondness meeting Warren on set. She recalls thinking he was incredibly intelligent, sharp, smart, talkative, charming, and funny.
Little did Annette Bening know that after her very first meeting with Warren Beatty, he returned to the director of Bugsy, Barry Levinson, and told him he was going to marry her. Some things are just meant to be, it seems.
3. Paulette Goddard and Charles Chaplin
Charlie Chaplin's third marriage, to Paulette Goddard, lasted 6 years. They met in 1932 and soon after, Paulette moved into his home in Beverly Hills. This was a relationship that got a lot of media attention but unfortunately ended in divorce. Most accounts claim that the divorce was amicable.
Use this tool to check whether he actually is who he says he is
Whether you're married or have just started seeing someone, infidelity rates are on the rise and have increased over 40% in the last 20 years, so you have all the right to be worried.
Perhaps you want to know if he's texting other women behind your back? Or whether he has active Tinder or dating profile? Or worse yet, whether he has a criminal record or is cheating on you?
This tool will do just that and pull up any hidden social media and dating profiles, photos, criminal records, and much more to hopefully help put your doubts to rest.
Paulette initially started out her career as a child fashion model. She later appeared as Charlie Chaplin's leading lady in Modern Times and The Great Dictator. Paulette was described as fiercely independent.
Charlie Chaplin was an English comic actor, filmmaker, and composer who will always be regarded as a worldwide icon. He will always be remembered for his comedic work during the silent film era.
After his marriage to Paulette, he met Oona O'Neill. Chaplin described meeting O'Neill as "the happiest event of my life… For the last twenty years I have known what happiness means."
4. Marilyn Monroe and James Dougherty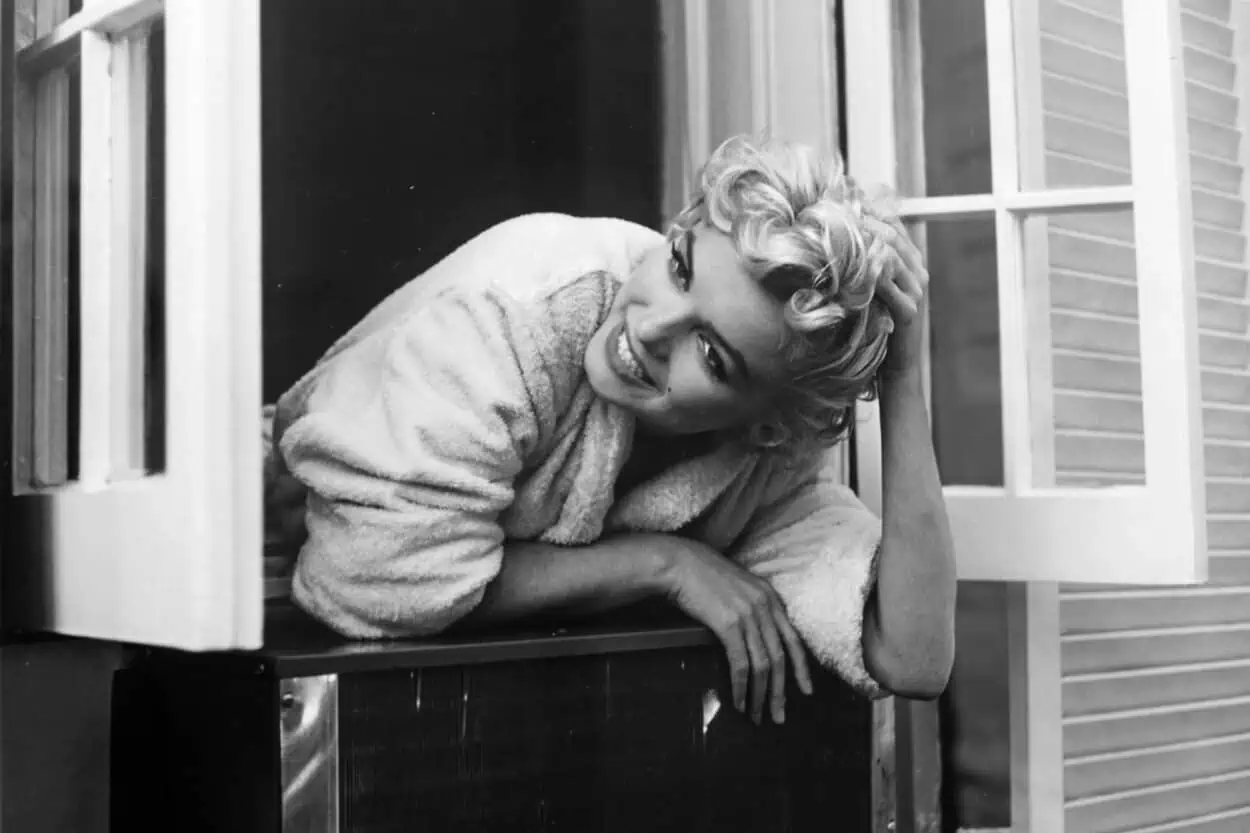 Marilyn Monroe married James Dougherty, her high school sweetheart, shortly after she turned 16. The couple was madly in love and by James marrying her, it would prevent her from going back into foster care.
Norma Jeane (Marilyn Monroe) started married life out as a housewife. However, while James was on duty with the Merchant Marines, Marilyn found her true calling in her career and filed for divorce soon after James' return.
It's speculated that this couple's divorce was due to the fact that her marriage would've stalled her dreams of becoming a Hollywood model and actress.
Marilyn will always be revered as one of the most iconic sex symbols in history. It's rumored that she had an affair with the Kennedy brothers and in the weeks leading up to her death, she threatened to reveal it all in a press conference.
On the other hand, James Dougherty went on to get remarried and have three children. In his later years, he wrote and published two books about his relationship with Marilyn titled "The Secret Happiness of Marilyn Monroe" and "To Norma Jeane With Love, Jimmie."
Compatibility of Aries Man and Gemini Woman Celebrity Couples
While many of these celebrity relationships, unfortunately, ended in divorce, that's not to say that an Aries man and a Gemini woman aren't compatible. Unfortunately, many relationships in the limelight come to an end because of the constant external pressure and media attention that's heavily shone on them.
Aries man and Gemini woman: love and sex
The Gemini woman will attract her Aries match with her quick wit, social nature, obvious charm, and versatility. However, she won't easily commit or settle down, which will be difficult for the Aries man to accept.
When attracting a Gemini woman, remembering these four things will stand you in good stead:
Be a good listener,
Understand her dual personality,
Give her space,
Make her laugh.
On the other hand, the Aries man is an open book when it comes to romantic relationships and will do whatever it takes to attract the Gemini lady, pulling out all stops. When courting an Aries man, these traits will stand you in good stead:
Honesty,
Adventure, and
Confidence.
Both these signs are great communicators and are constantly seeking out new adventures and experiences, both in life and in the bedroom. When life is going smoothly, the combination of fire and air will make an exciting match in the bedroom. Aries brings passion and enthusiasm to the bedroom while Gemini brings fantasy.
However, physical affection alone isn't enough to stimulate this partnership in the long run, they will need a healthy dose of intellectual stimulation, too.
Aries man and Gemini woman: money and finances
When it comes to finances and power, both these sun signs are incredibly laid back and blase about it, so much so that unfortunately they can lose both these assets quite easily.
Despite this, when it comes to business relationships, the two might work well together. Gemini has a great deal of physical endurance and capacity for work, while the Aries is able to come up with and implement ingenious ideas.
It would, however, be sage advice for the couple to seek external expertise when it comes to managing their personal and business finances.
Aries man and Gemini woman: the upsides
On the upside, these two zodiac signs are extremely optimistic, share good communication, and have a deep understanding of each other. This all bodes very well for their love relationship. This love match connects on a physical and emotional level and together they will reach heights and make discoveries they may otherwise have missed on their own.
There is a strong mutual attraction between the fiery Aries and the air sign and the pair share many common interests, including a passion for learning, philosophy, and the arts.
Aries man and Gemini woman: the downsides
There might be issues pertaining to sensitivity, reliability, and selfishness. Furthermore, Aries men tend to be impulsive in their decision making while Geminis second guess everything, taking longer to come to a decision or conclusion. This constant push-pull might pose challenges in their relationship.
The other area this couple will need to work on is trust. Aries is extremely jealous by nature and his Gemini partner's ever-changing mood and personality will test his ability to trust and keep his jealousy in check.
FAQs
What's the happiest Aries Man and Gemini Woman celebrity couple?
Based on the celebrity couples we looked at above, Warren Beatty and Annette Bening are the happiest as they're still married to this day and have four children together. 
What's the most scandalous Aries Man and Gemini Woman celebrity couple?
Marilyn Monroe and James Dougherty are probably the most scandalous of the celebrity couples we looked at simply because they got married when she was only 16, as a way to avoid her having to go back into foster care.
Later on in life, James also confesses that he never knew Marilyn Monroe but that he fell in love with Norma Jeane - perhaps suggesting that Marilyn became someone completely different from who she once was.  
Are Aries men and Gemini women generally compatible?
Together, the Aries sign and Gemini sign make an interesting couple. They are romantic, creative, intuitive, and childlike and are able to have a lot of fun together. If they're able to compromise and work through their differences, they're sure to have a happy union.
Conclusion
Based on the above examples, we're able to see that there is compatibility between the Aries zodiac sign and the Gemini zodiac sign. However, this couple will need to do some significant groundwork if they're to make it in the long run.
Focusing on their shared values and goals, and the positive qualities they each bring to the relationship will help them overcome any challenges they may face.
Utilize this tool to verify if he's truly who he claims to be
Whether you're married or just started dating someone, infidelity rates have risen by over 40% in the past 20 years, so your concerns are justified.
Do you want to find out if he's texting other women behind your back? Or if he has an active Tinder or dating profile? Or even worse, if he has a criminal record or is cheating on you?
This tool can help by uncovering hidden social media and dating profiles, photos, criminal records, and much more, potentially putting your doubts to rest.