Interracial relationships have always been a hot topic among internet users. The topic brings many rumors and gossip in general and some negative attention to celebrities in interracial relationships. However, some of them are not afraid to be unique and make their own rules, no matter what other internet users or even their own fans might think.
Today we are going to take a deeper look and talk about some famous interracial celebrity couples who have redefined expectations from society and found their true love within an interracial relationship.
37 Interracial Celebrity Couples That Prove Love Knows No Boundaries
Kim Kardashian and Kanye West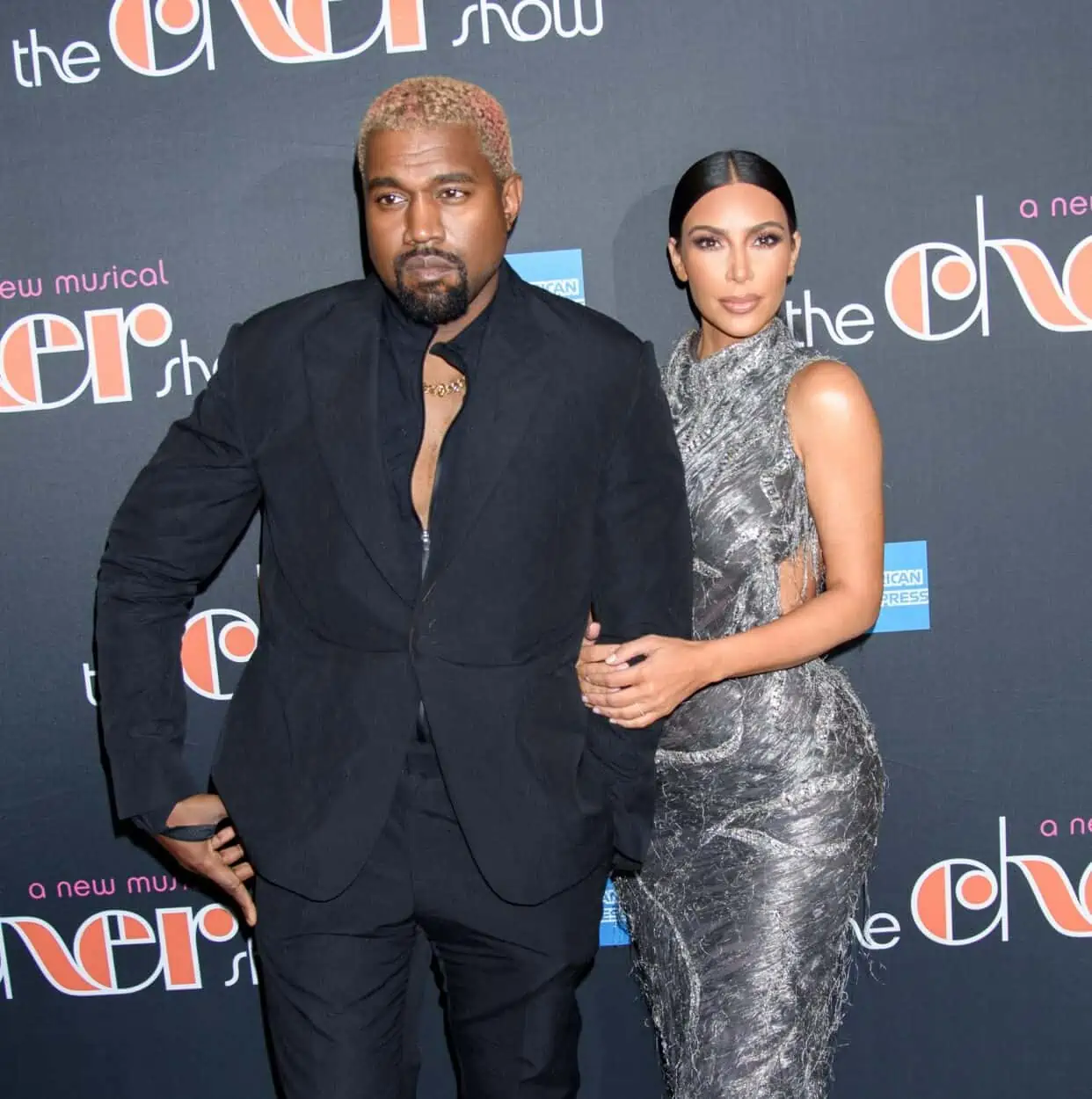 Kim and Kanye's names have always been on everybody's lips, and even after their breakup in 2022, they still keep being associated together by making headlines. They have been open about the struggles with mental health that they have faced in the past. The two have four kids together and still are trying to keep the balance after the breakup.
Despite their breakup, Kim and Kanye will always perfectly represent pure love.
Robert Pattinson and FKA Twigs
The couple started dating in 2014 and even got engaged in 2015. Unfortunately, they broke up shortly because of their super busy schedules and long-distance relationship.
However, some other internet users are more than sure that the true reason for their breakup was the bullying that FKA was receiving from Robert's fans because of her ethnicity. Sadly, not everyone can ignore or fight against online bullying.
John Legend and Chrissy Teigen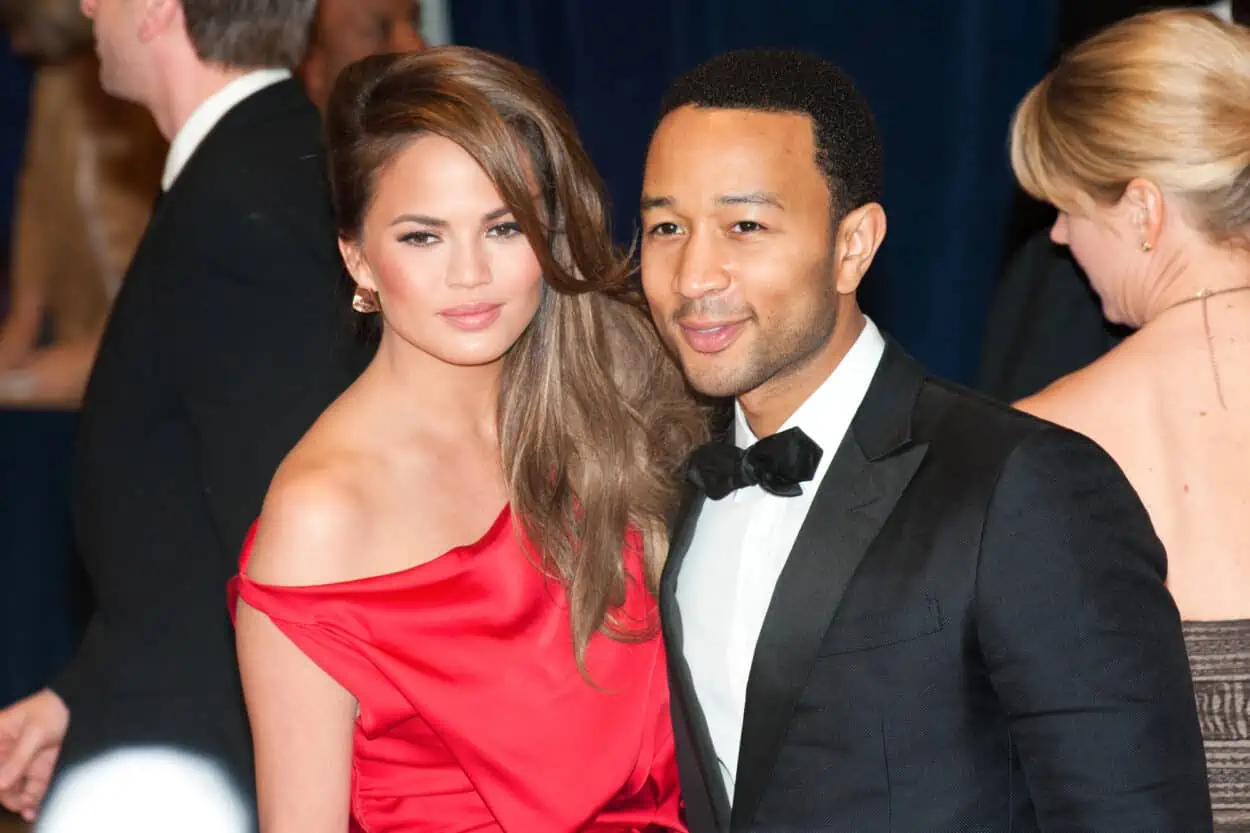 John Legend and Chrissy Teigen are one of the most famous Hollywood couples. They are often open about their personal and love lives on social media and influence many with their love and support for each other.
Khloe Kardashian and Tristan Thompson
Khloe Kardashian is known for her love for black boys when it comes to relationships. Some fans are even speculating that Khloe is exclusively into chocolate boys and that she's being supportive of some kind of race-fetishism.
However, Khloe had an endless on-and-off going relationship with Tristan Thompson. Unfortunately, the couple went through a lot, including publicly cheating on Khloe.
Kylie Jenner and Travis Scott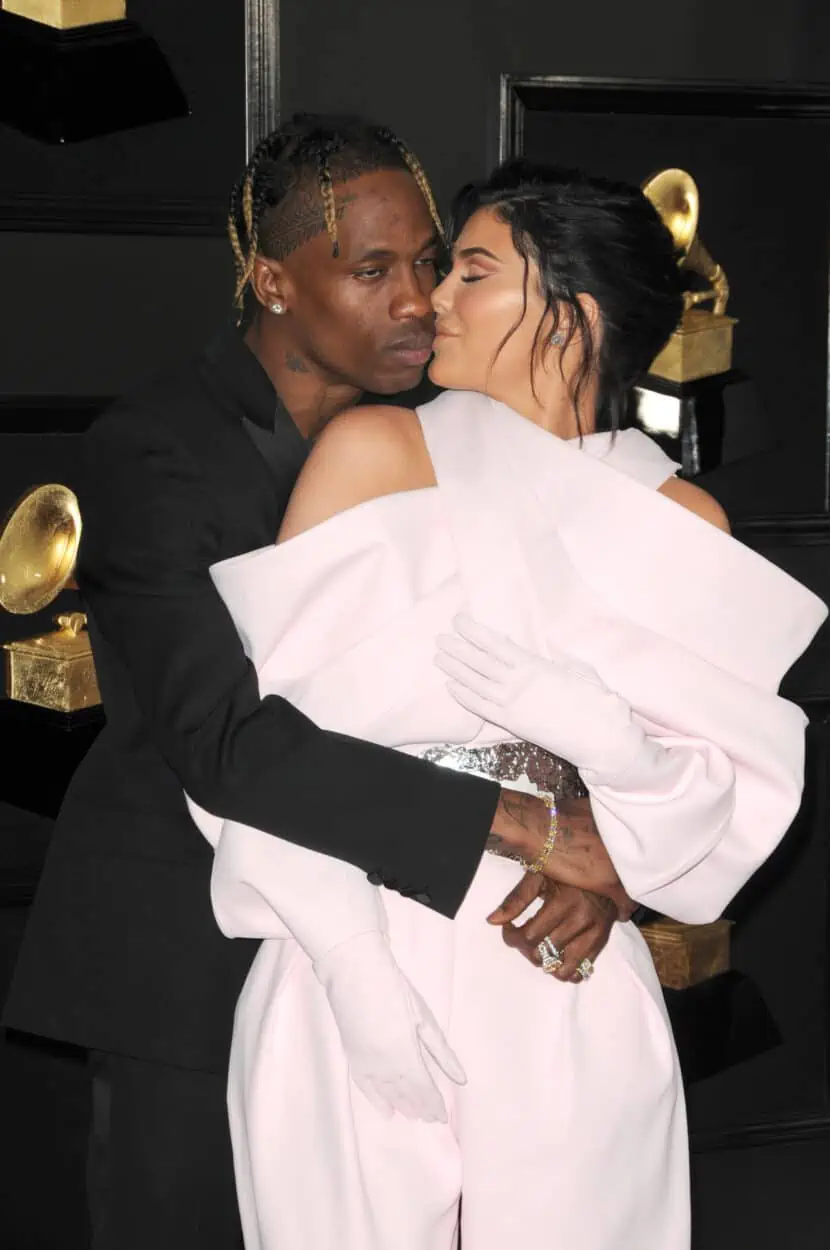 Kylie is known for being one of the members of the empire, which is called The Kardashians. And just like her sisters, Kylie is also mostly seen with black men, again giving fans a lot of topics to discuss.
Even though Kylie and Travis had a few ups and downs, they are still together since 2017. They are co-parenting their daughter Stormy and son Aire.
Naomi Campbell and Vladimir Doronin
Campbell and Doronin were seeing each other from 2008 to 2013; they seemed super happy together and always attended the fanciest parties and events. However, many fans were keen to believe that the relationship was fake and it all was for clout.
Despite the gossip, the two were a great representation of an interracial couple.
Lamar Odom and Khloe Kardashian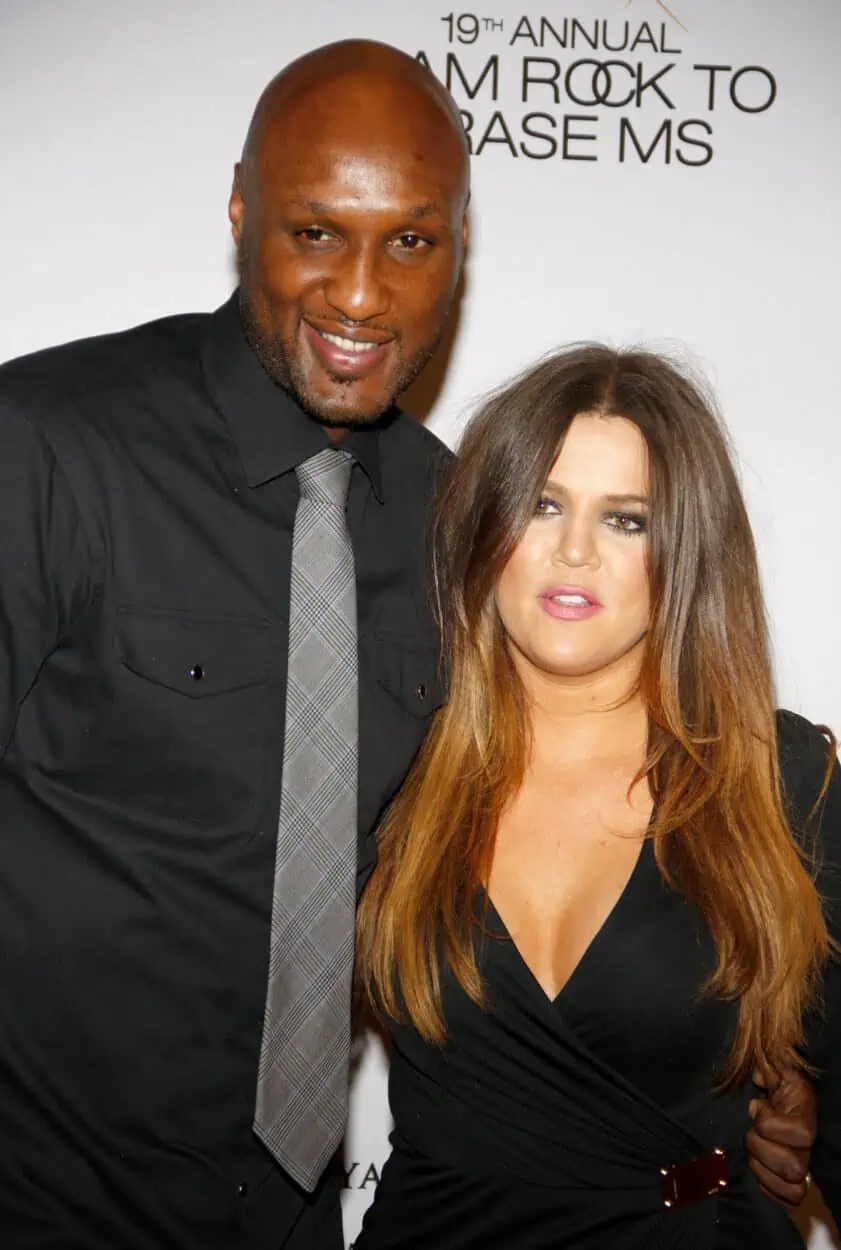 Not a surprise that Khloe was spotted with another black guy. This time it is the basketball player Lamar Odom who is also known for his super quick marriage with Khole.
The two were dating each other back in 2009 and got engaged during the same year, which was a shock for everyone, especially Khloe's family.
Prince Harry and Meghan Markle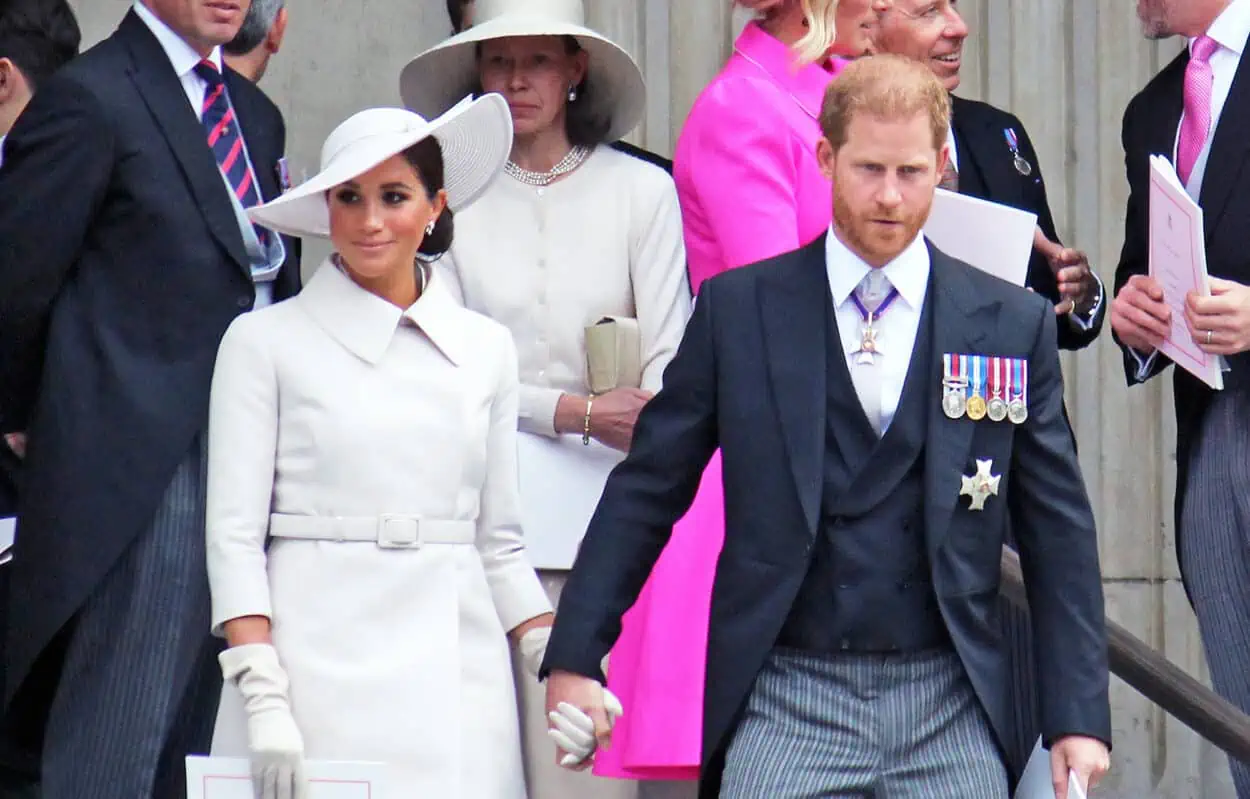 Well, I'm sure there's no need to introduce this interracial couple, Harry and Meghan are the most talked-about celebrity couple in history.
The couple started dating each other back in 2016. In 2018 they got engaged, and the news went viral, letting many think about whether it was just for the hype or it was a logical continuation of true love.
Ariana Grande and Big Sean
These two were first spotted together after making feature hit singles like "Right there" and "Best mistake." After a few months, Ariana and Sean announced their relationship. However, they broke up shortly and decided to stay friends.
In her song "Thank u, next," Arina said, "Thought I'd end up with Sean/ But he wasn't a match," letting everybody know that even after the breakup, there's no bad blood between them.
Kumail Nanjiani and Emily Gordon
Kumail and Emily are known for being one of the cutest and most supportive couples ever. They are often open about all the challenges they are facing. However, according to Emily, the challenges are only making them feel closer and stronger.
In her interview for LAtimes, Emily said, "We literally had different emotional experiences of the same events in our lives. Sometimes he would remember more details, and sometimes I would remember more because they were more salient to me. But it was always the emotional radius of events that we'd agree or disagree about.
Rob Kardashian and Blac Chyna
Rob Kardashian and Blac Chyna were one of the most discussed couples in Hollywood. According to Rob's fans, while he was busy filming the reality show with his family, Chyna was just a no-name girl who was barely known for being friends with Nicki Minaj. Rob was a great opportunity for her to step to the next level and be a part of Kardashian's empire.
However, not only fans but the Kardashian sisters themselves were not happy to see her with Rob. As a result, their relationship was not only bullied worldwide but also had some problems like physical violence from Chyna. Blac Chyna will always be known as one of the most popular "gold diggers" in the industry.
Nick Jonas and Priyanka Chopra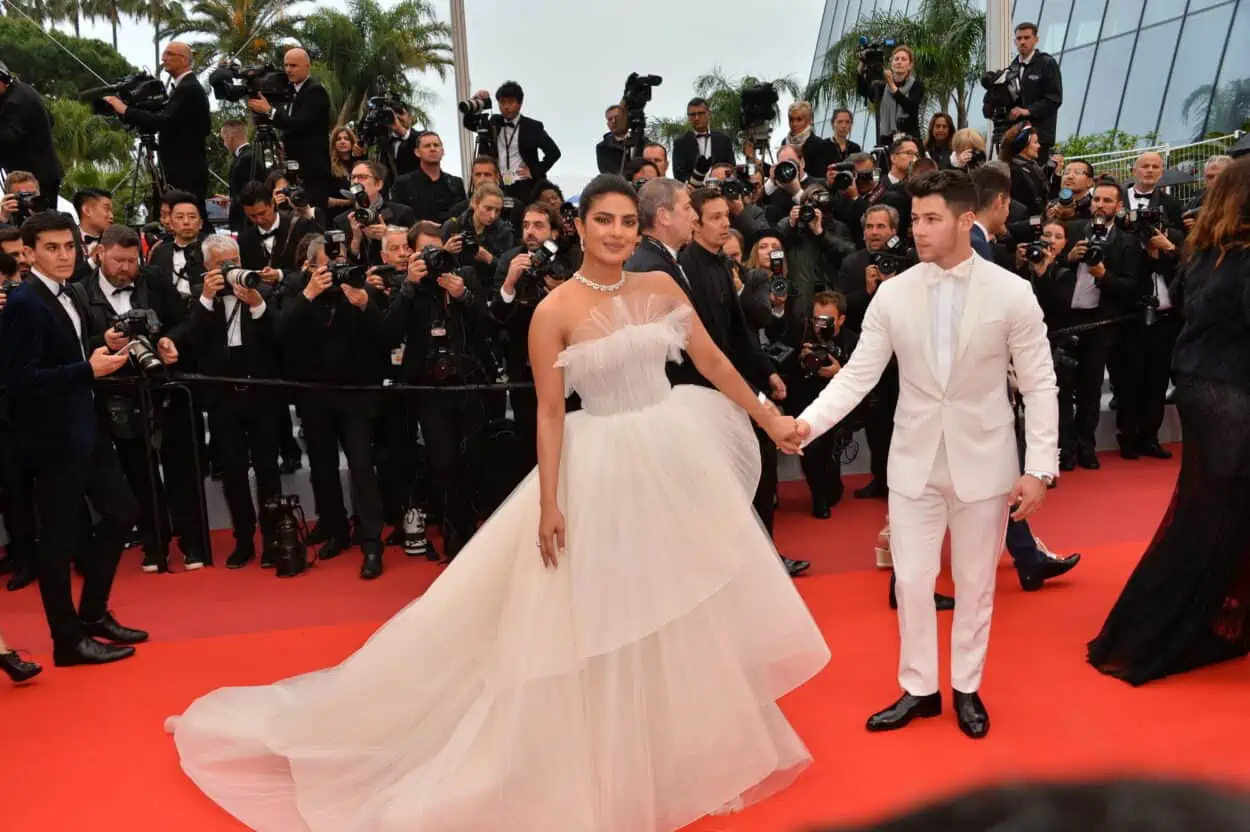 The couple had only been dating each other for a few months when the public started criticizing them because of their age differences. Even though they have been together for a short time, the two even got engaged since it is common among Indians.
Use this tool to check whether he actually is who he says he is
Whether you're married or have just started seeing someone, infidelity rates are on the rise and have increased over 40% in the last 20 years, so you have all the right to be worried.
Perhaps you want to know if he's texting other women behind your back? Or whether he has active Tinder or dating profile? Or worse yet, whether he has a criminal record or is cheating on you?
This tool will do just that and pull up any hidden social media and dating profiles, photos, criminal records, and much more to hopefully help put your doubts to rest.
Priyanka was also criticized in her own country for dating a foreign man. Regardless, the couple has been married for years now and they have a beautiful daughter.
Dwayne Johnson and Lauren Hashian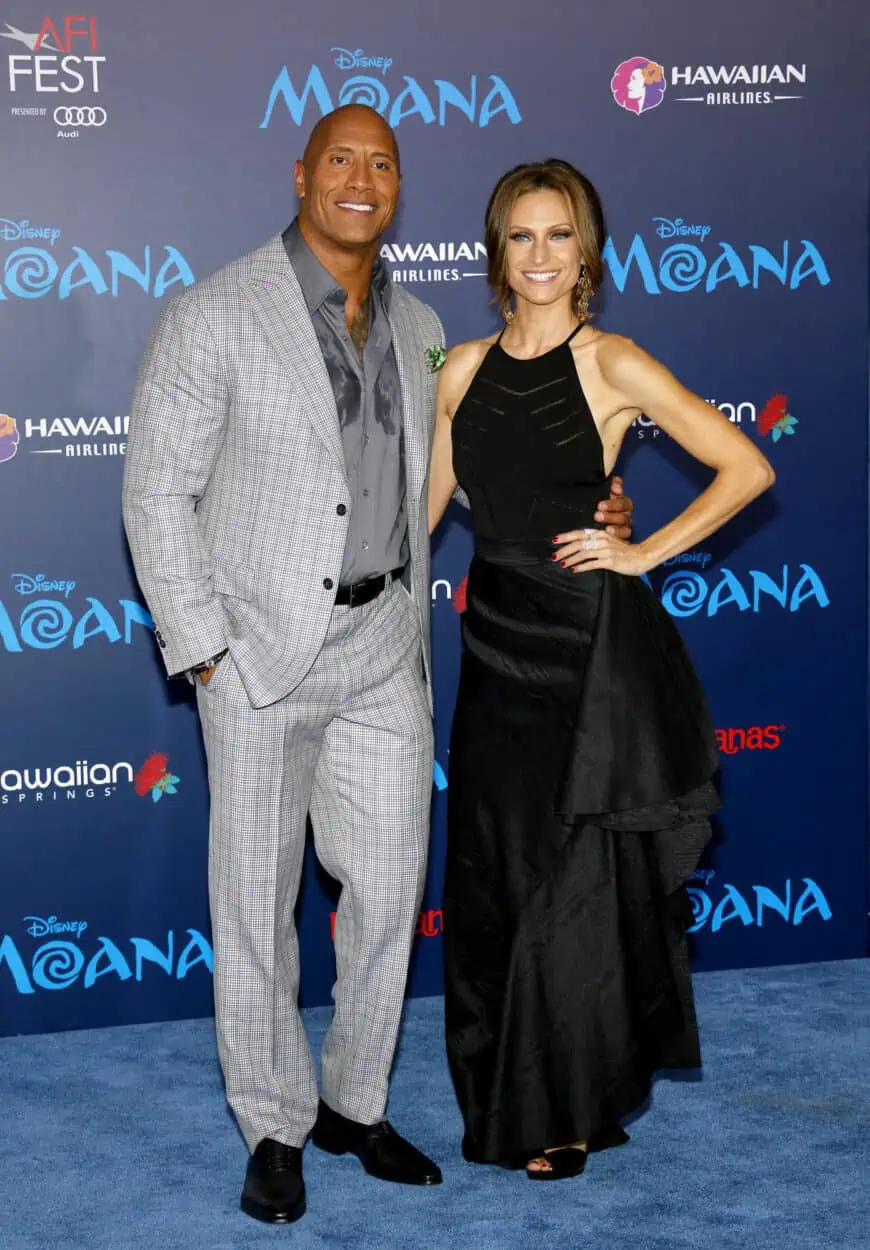 Producer and actor Dwayne Johnson, aka The Rock, is well known for his blockbuster movies like "Black Adam" and "San Andreas." The Rock started dating Lauren back in 2006.
Fun fact: many people know The Rock as a white caucasian man. However, Johnson is half-black and half-Samoan, which might be a surprise for many. So, Dwayne and Lauren are considered an interracial couple among celebrities.
Wanda and Alex Sykes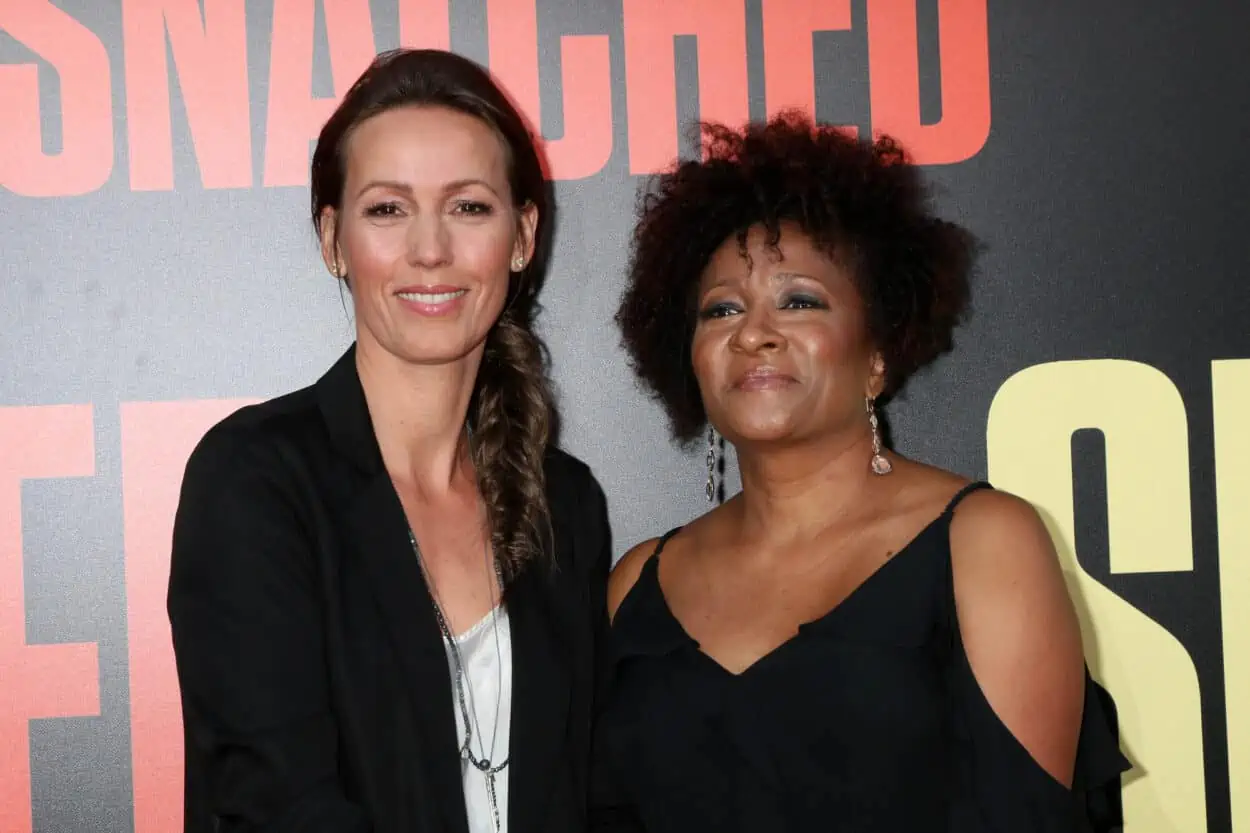 In 2008, Wanda Sykes publicly revealed her sexual orientation at a same-sex marriage demonstration in Las Vegas one month after she had already broken up with her ex. Following
this, in April 2009, the couple welcomed fraternal twins Oliva and Lucas, with Alex giving birth to them.
Wanda is often being vocal about the issues that the LGBTQ+ community faces, "Maybe they think [same-sex marriage] ... is going to be mandatory. 'I don't want a same-sex marriage.' Fine, you don't have to have one — it's not going to be mandatory!"
Macaulay Culkin and Brenda Song
Brenda and Mac met each other in 2017 while filming "Changeland." Since then, the couple has officially been dating each other. Recently, they even welcomed their newborn baby son Dakota.
Song shares the issues she had when they just started dating – one of them was her family, who clearly wasn't happy to see Macaulay with her. Despite all the problems, the couple is still together.
Zoe Kravitz and Karl Glusman
Zoe Kravitz is known for her brilliant acting techniques and has millions of fans worldwide. Her personal life is often a hot topic; her love life is no exception.
Even though she's dating a white man, Karl Glusman, she is often being vocal about her black roots, "I'm so in love with my culture and so proud to be black ... My dad especially has always been very connected to his history, and it's important to him that I understand where I come from."
Rihanna and Hassan Jameel
In 2017, there were some rumors that Rihanna was dating Hassan Jameel, a businessman from Saudi Arabia. They were seen kissing and having coffee together while on a trip to Spain. Despite the huge attention from the media, neither of them publicly commented on the relationship initially.
However, Rihanna's dad mentioned to reporters that his daughter had a new boyfriend, but apparently, he had no idea he was a billionaire.
Unfortunately, the couple later broke up, leaving many to think about the actual reason. 
Miley Cyrus and Mike Will Made-It
During her SWAG era, Miley was unrecognizable. The cute and conservative Disney girl went from Hanna Montanna to a crazy entertainer. Her "Bangerz" album was a real game-changer not only in the music industry but affecting the whole generation. Most of the singles from the album collaborated with talented record producer Mike Will Made-it.
An unknown insider said, "Everybody in her circle knows they've been together this whole time." According to the same source, at that time, Tish Cyrus, Miley's mother, liked him a lot and thought of him as a part of their own family.
Jay-Z and Beyonce
Sometimes, people make assumptions based on looks that might be untrue. Some people may think that all black couples look like Beyonce and Jay-Z, but apparently, Tina Knowles has a diverse ancestry that includes African, Native American, and French heritage.
This means that Beyonce has a different background, which indeed has a vast impact on her well-known character and talent.
Iggy Azalea and Playboi Carti
Iggy Azalea and Playboi Carti have been in this kind of on-and-off relationship for several years. The couples began dating back in 2018, and even though they tried to keep their relationship private, they occasionally posted a photo of each other on social media. That's how the fans knew that they were together.
Back in October 2020. Iggy finally said that she and Playboi Carti had ended their relationship. She tweeted, "you lost a real 1!!!" which many thought was directed to Playboi Carti.
Selena Gomez and The Weeknd
Selena Gomez and Abel had a short, romantic relationship that lasted from early 2017 to late 2017. First, they were seen together on January 20, 2017, and after that, they were often seen holding each other's hands or kissing in public places. The couple also went on several trips together. One of them was a romantic trip to Italy.
However, internet users needed clarification about this relationship. They were pretty much scared for Selena and especially for her mental health. That's why many thought that this relationship wouldn't last long, and apparently, they were right.
They broke up in October 2017 because of conflict about their schedules and overall the pressure because of their careers.
Tupac and Madonna
Madonna and Tupac had a romantic relationship in the early 90s, but it was a short-lived relationship. Tupac, who was known for his activism, and massive support for the black community, unfortunately broke up with Madonna because of her race.
In an interview, Tupac said that he ended the relationship with Madonna because he felt that dating a white girl would be bad for his career and his overall image as a black rapper.
However, Madonna denied this information by saying that the real reason for that break up was that Tupac had some real problems, and Madonna wasn't ready to handle that. Despite their beef, they were an attractive interracial couple.
50 Cent and Chelsea Handler
Chelsea and 50 Cent had a short time relationship that lasted just for a few months. In 2010 they were spotted together several times. Later, both 50 Cent and Chelsea confirmed that they were dating each other. However, the relationship didn't last long, and they stayed good friends even after the breakup.
Cindy Crawford and Dennis Rodman
Recently, Dennis Rodman revealed that years ago, he dated Cindy Crawford, which was back then pretty much guessed by the fans. However, internet users didn't like the way Dennis has talked about not only Cindy but women in general.
During his interview, he said, "Carmen Electra you know, then Madonna, I dated a lot of people, Sharon Stone, I mean all these people, what's her name Cindy Crawford, dated her just a bunch of people, man."
Bella Hadid and The Weeknd
Bella Hadid and The Weeknd were one of the most controversial couples in Hollywood. After a few months of the relationship, which made all the fans feel weird and unsure, they announced that they had broken up due to some conflicts. However, even after the breakup, the two seemed to be good friends and were spotted together at several public events.
Eve and Maximillion Cooper
Eve is a rapper, singer, and actress born in Philadelphia. She gained fame in the late 90th and early 2000s with her hits like "Let me blow your mind" and "Gangsta Lovin." She met Maximillion Cooper in 2011 and got engaged on Christmas Day in 2013.
Now the couple lives in London, England, where they raise their children.
Jason Momoa and Lisa Bonet
You all know Jason Momoa, who is an American actor and model. He's mostly known for his roles in "Game of Thrones" and "Aquaman."
Jason and Lisa Bonet have been together since 2005 and married in a private ceremony in October 2017. Now they have two children, a daughter named Lola and a son named Nokia wolf. Lisa Bonet also has a daughter named Zoe Craft from her previous marriage. Zoe is also a well-known actress.
Joshua Jackson and Jodie Turner-Smith
The couple met each other in 2018 during Usher's birthday party. Joshua and Jodia are one of the most successful interracial couples. Turner-Smith revealed, "When I first met my husband, we had a one-night stand; we're in a two, three-year one-night stand now."
Julia Fox and Kanye West
After the hard and long breakup with Kim Kardashian, Kanye went through a lot. Not only everyone's eyes were on him, but also some, not well-thought sentences, totally ruined his career. However, Kanye met Julia Fox, and it seemed like, even for a short time, Kanye was truly happy with her.
Unfortunately, the couple broke up shortly. While for Kanye, this relationship was one of millions, for Julia, this was a one-time-in-life opportunity. This Was Fox got super popular among internet users. 
Serena Williams and Alexis Ohanian
Serena and Alexis have one of the cutest romantic storylines. While Alexis had noticed Serena for so long, she didn't even know that he even existed. In her interview, she said, "This guy comes, and he just plops down at the table next to us, and I'm like, 'Huh! All these tables, and he's sitting here?"
George and Amal Clooney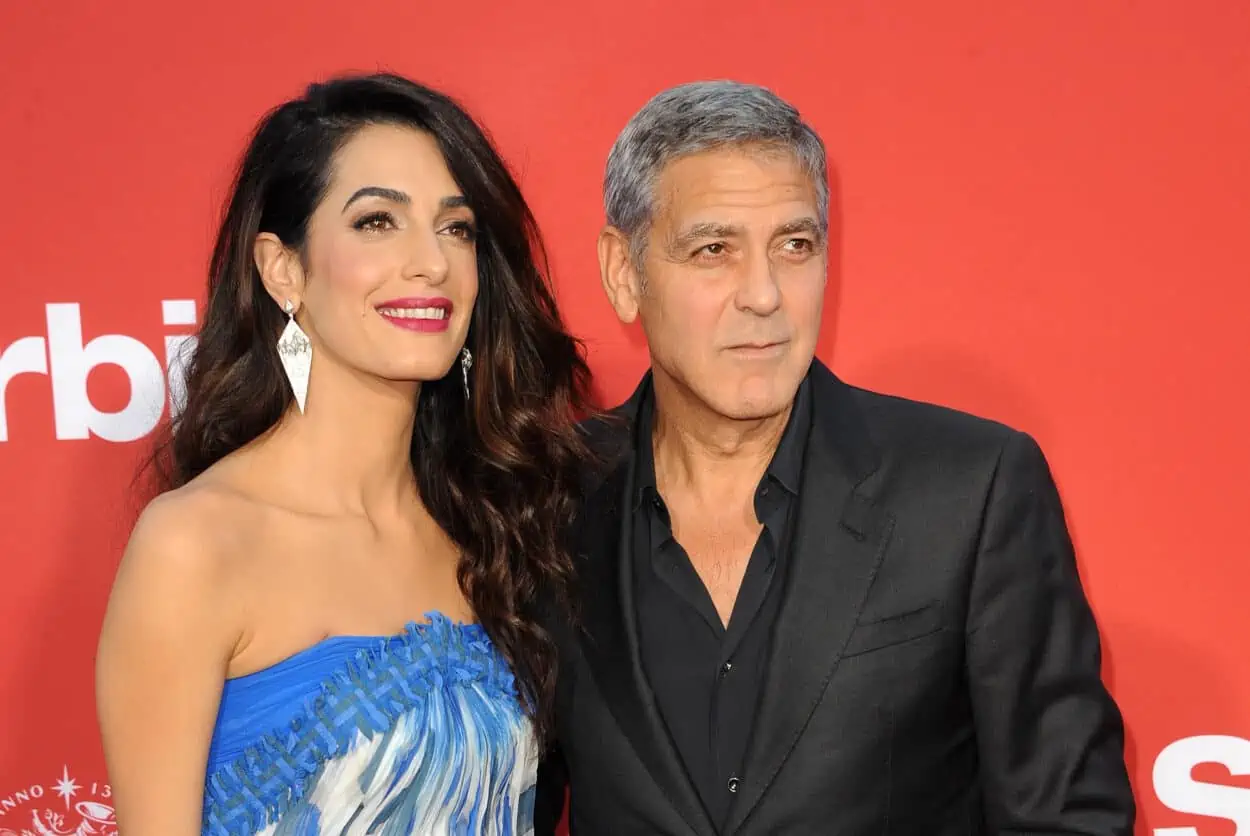 Well, George and Amal are not only being judged for their interracial romance but also for their age differences. Apparently, George is 61, and Amal is 45. However, it seems the couple doesn't care about all the rumors and gossip around them.
Kris Jenner and Corey Gamble
Just like George and Amal Clooney, the most-talked fact about Kris and her long-term boyfriend Corey is their age differences. Moreover, many are keen to believe that Corey is a regular Hollywood gold digger and that there's no such thing as love between them. It seems like the Kardashian sisters also agree with the statement.
Despite all the drama, the negative energy from the public is not a stop flag for the two; they are open about their relationship and all their ups and downs. Kris and Corey keep the title of one of the most famous interracial couples.
Nicki Minaj and Eminem
When it comes to Mrs. Onika Tatiana Maraj, aka Nicki Minaj, fans are always ready to see something extraordinary, and her taste in men is no exception. There was a time when Nicki was considered to be Eminem's girlfriend, the rumor started to get viral even more when a fan asked Nicki if she dated the real Slim Shady (Eminem), and Nicki simply answered yes!
Whether it was a joke or an actual item between the two talented rappers, they would or maybe were a great example of an interracial couple.
Megan Thee Stallion and G-Eazy
When speaking of talented and girl-bossing female rappers, we must also highlight Megan The Stallion. Megan is known for sharing every single detail with her fans. However, when it comes to her love life, there are some aspects that she's trying to hide.
Her short-time relationship with American rapper G-Eazy is no exception. Sadly, many fans made hundreds of tweets about how disappointed they are with her new boyfriend and that dating a white boy is not Megan's level.
Conclusion
These interracial couples have redefined all the social norms by showing that true love knows no impediments. They went through a lot. They got bullied, backlashed, and rumored, but they have not been afraid to show love for who they chose.
These couples continue to represent pure love and show that being with someone outside of your race is natural. Their stories are great and work as a great example for everyone.
Utilize this tool to verify if he's truly who he claims to be
Whether you're married or just started dating someone, infidelity rates have risen by over 40% in the past 20 years, so your concerns are justified.
Do you want to find out if he's texting other women behind your back? Or if he has an active Tinder or dating profile? Or even worse, if he has a criminal record or is cheating on you?
This tool can help by uncovering hidden social media and dating profiles, photos, criminal records, and much more, potentially putting your doubts to rest.