When a relationship like that ends, you tend to look back and wonder. Maybe if things were different, both of you would have even ended up on the altar.
Do you have a particular person that fits this description? Someone in your past that still haunts your present? A love interest that was so good to you, you wish things with them had worked out?
If so, this article offers a few tips to help you get over that person.
The One That Got Away - What It Means
'The one who got away', is simply someone you regret losing because you deeply feel the person was the right one for you. This person possibly checked most of your boxes and was the best you ever had, both past and present.
You'll always love them even though you're in a new relationship. You might even end up in a new relationship filled with love, commitment, and other important virtues.
You'd think that's enough to keep the memory of the one who got away at bay. However, it is imperative to note that he will always have ''an exalted'' place among your past lovers.
Also, the one who got away is usually different from all your other exes. You keep seeing his face on almost every guy on the street; a part of you never wants to move on from him, and touching other people makes you feel a bit disgusted.
Also, your friends know not to bring him up, you get jealous and broken when you hear that he is with someone new, moving on from him becomes very difficult, you keep regurgitating memories of you and him.
Nevertheless, this concept has been speculated to a mere illusion and some feel it doesn't exist. The feeling emanates from idolizing a person so much that he becomes the perfect character in your mind. If he were so perfect, he would still be in your life by now, right? That being said, here are 5 tips to get over him.
5 Tips To Get Over The One That Got Away
1. Get off the internet for a while
One of the most effective ways of getting over someone you love and care for is keeping a distance from them or avoiding anything that would remind you of them. In this case, the internet – Facebook, Instagram, or any social platform might serve as an easy point of contact to him.
Therefore, it is recommended that you keep off the internet for a while, so you don't bump into his cute photos online or accidentally start stalking him.
2. Keep your distance
Keeping distance from your ex is an effective way of getting over them. As the case may be, this will limit physical contact with them and reduce any emotional uprising between the two of you. I know it's usually said that absence makes the heart grow fond, but not in this case.
3. Accept that he's gone
No matter how good this guy was to you, he's in your past and things can't be the same as before. You may always love him, or merely have a soft spot for him, but it's time to let go and accept that 'the one got away' will remain in your past.
Every time you remember your relationship with this guy, remind yourself that the relationship is over, and come to terms with that. The proper thing to do in this scenario is to take up courage and deal with the fact that he is never coming back.
4. Give other people a chance
As much as you still want to have him back, it would help if you made plans to move on. There are numerous guys that would like to be with you. This doesn't mean you should like anyone. Take your time and mingle with other people if you haven't done that already.
Give others a chance and keep your options open; do things like going on dates, join dating apps, and socialize more. It's a good way of getting over the past.
5. Be happy for them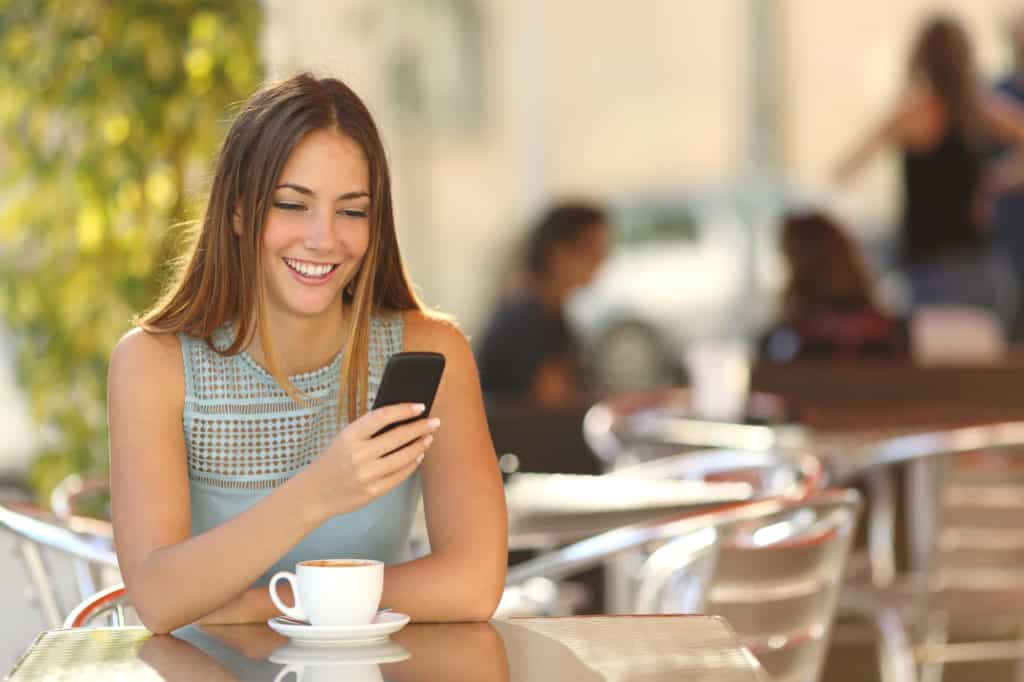 Letting is never a simple task, especially when you still like or even love this person. Most times, even when you claim to have moved on, you end up getting jealous when you see a picture of him with another girl.
The most useful thing to do at this point is to be genuinely happy for him. The truth is, no matter how good things were with him, that's all in the past, focus on the present. Maybe this time, you'll actually end up with someone you love, respect, and can't live without.
FAQs
In Conclusion
In this article, I have spent the time to dissect the concept of 'the one that got away' for your full comprehension. Now you know what it means, and will have a better chance of dealing with 'the one that got away.'
Use this tool to check whether he actually is who he says he is
Whether you're married or have just started seeing someone, infidelity rates are on the rise and have increased over 40% in the last 20 years, so you have all the right to be worried.
Perhaps you want to know if he's texting other women behind your back? Or whether he has active Tinder or dating profile? Or worse yet, whether he has a criminal record or is cheating on you?
This tool will do just that and pull up any hidden social media and dating profiles, photos, criminal records, and much more to hopefully help put your doubts to rest.
If you find this article helpful, please feel free to leave a comment below and share it with family and friends.
Utilize this tool to verify if he's truly who he claims to be
Whether you're married or just started dating someone, infidelity rates have risen by over 40% in the past 20 years, so your concerns are justified.
Do you want to find out if he's texting other women behind your back? Or if he has an active Tinder or dating profile? Or even worse, if he has a criminal record or is cheating on you?
This tool can help by uncovering hidden social media and dating profiles, photos, criminal records, and much more, potentially putting your doubts to rest.