Before you think about getting a dog with your spouse, make sure he is a dog person. The reason is simple – as dog parents, you both have a responsibility to look after your pup.
Unfortunately, if you already got the dog only to find out that your husband is not a pet lover, it's either you keep your puppy and risk having problems in your marriage or let it go. I honestly do not think anybody should be asked to choose between a pet and a spouse.
Conflicts regarding canines don't necessarily have to spell a drastic action like divorce or separation. You're here because you can't seem to figure out what to do at this point. Should you keep the dog or not? To help you decide, we've come up with a list of possible solutions to your problem. Continue reading to find out more.
7 Things To Do When Your Husband Doesn't Like The Dog
1. Talk things through with your husband
So you know, talking solves many problems in more ways than one. You may find out that your spouse is displeased that you didn't consult him or get his consent before you got the pup.
Furthermore, it could also be that your partner is not naturally fond of dogs. So, clearly, we won't love the dog as much as you do. Where you see a sweet and adorable puppy, he sees something else. Little wonder he asked you to get rid of it. Moreover, we both know that is not something you are willing to do.
Before you consider any other course of action, try talking to your partner. Engage him in a heartfelt conversation that will give him some perspective into how you feel. Who knows, he may start making genuine attempts at loving the dog.
2. Find out his reservations
Not everybody is fond of having domestic animals around. Chances are, your spouse falls in that category. There's an underlying reason behind the hate and resentment towards the dog. For instance, your partner may have some issues with your pet's behavior.
The constant tearing up of furniture or digging up the garden is enough to get on his nerves and develop hatred towards the pet. A little training can help solve behavioral issues. If you have the means, you can take the dog to a training school.
Another reservation your spouse could have is that he is allergic to dogs. Of course, using air filters, regularly shampooing rugs, or dusting the house more often can do the trick. You wouldn't know why your spouse hates pets until you find out.
3. Be willing to give way for compromise
You probably became a dog owner before you even met your partner, so it wasn't a joint commitment. So, there's every tendency that he doesn't like dogs the way you do.
It would be best if you take some time to assess the importance of your marriage and check if it is worth sacrificing for a puppy. While it may seem extreme, you may need to get rid of the canine.
If your husband doesn't like how much attention you devote to your canine, you can resolve it by significantly reducing the time you spend with it. When faced with a conflict, always be willing to compromise for the greater good.
4. You can help him form a bond with your dog
No matter how much your husband detests canines, you can get him to change his mind. You can help form a bond between your husband and your dog. Encourage your partner to spend more time playing with the dog.
You can go on walks together, allow him hand treats, or give commands to your dog. These canine creatures tend to pay more attention to the things we do, so teach your spouse to communicate clearly with your dog.
5. Spend more time with your spouse
The challenge your husband has with having a dog is that you no longer spend time with him. If you spend more time with your pet than your partner, your relationship will likely have some serious problems.
The intimacy you both share will dwindle with time which is never a good thing for any healthy relationship. The easiest fix is to re-evaluate your priorities and dedicate more time to your spouse.
You can come up with creative and fun ways of spending time together. You could do stuff like watching your favorite show on Netflix, taking long walks together, or cuddling each other at night.
6. Learn to accept your differences
Your partner doesn't have to love pets because you do. We all have our differences and things that set us apart from each other. Your partner may not like having canines in his house.
Some people do not enjoy pups licking their faces or scratching them. While you may enjoy getting dog hair in your mouth, your partner may not. Since you are the one that brought the dog into the marriage, you have to find ways of dealing with it.
Your partner is entitled to his pet beliefs as long as he is not aggressive or cruel to your pup. Trying to force your spouse to love your canine sounds like a selfish thing to do.
7. Get professional help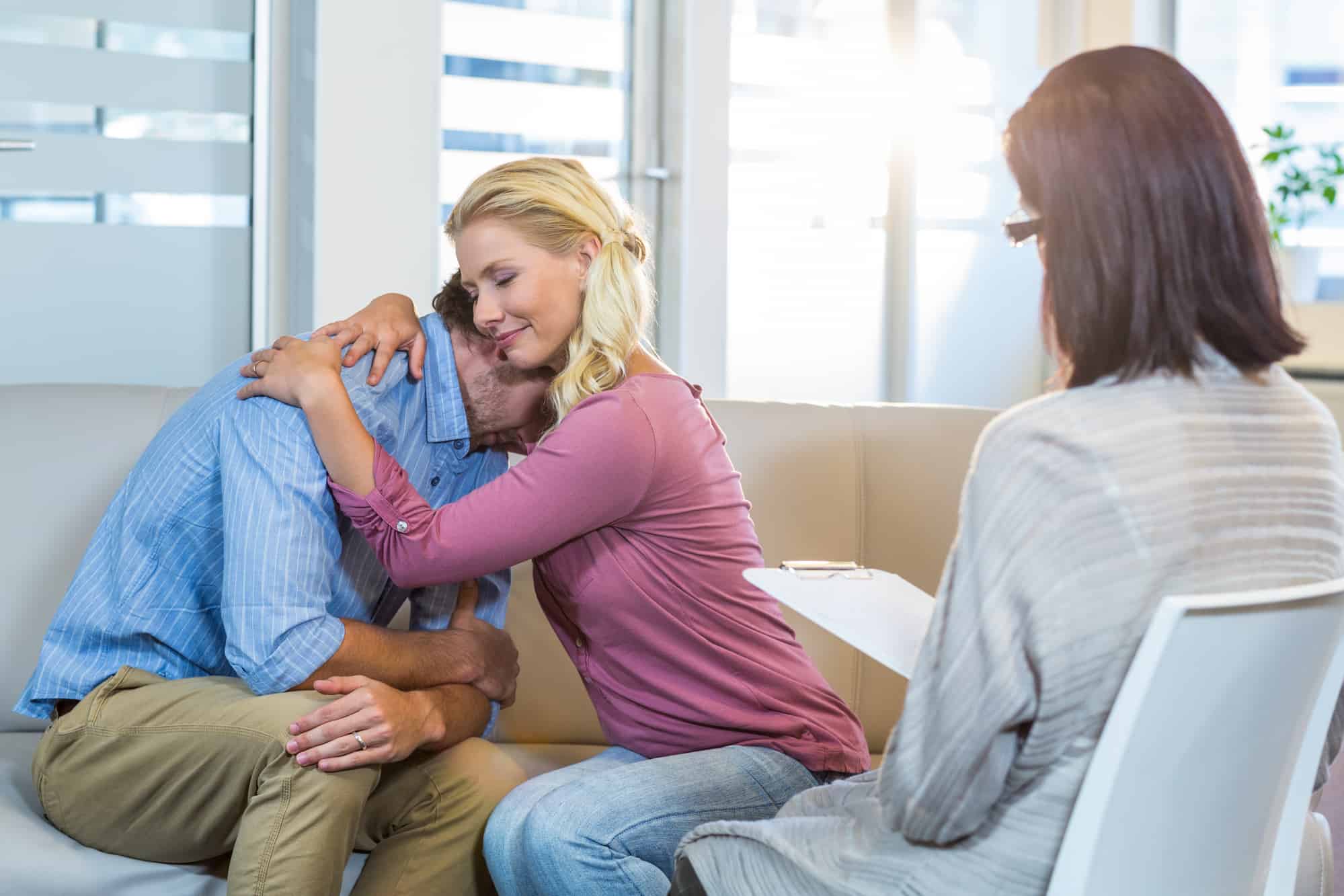 It can be challenging to get your partner that doesn't like pets to support you in raising one. If you cannot work out your differences amicably among yourself, it won't be wrong to see someone who sees things more objectively.
Seeing a counselor provides a conducive space for you guys to resolve your pet conflicts. A counselor can also offer helpful advice that would help settle the matter. Additionally, if your spouse complains about your canine's behavior, you can engage the services of a professional dog trainer.
FAQs
Conclusion
There's a possibility that your husband may never love your dog. That's okay as long as he is not cruel to it and gives it some respect. Try to go over the tips mentioned above and make sure you apply them. Do well to share your experiences via the comments section below. We would also like you to help share this article.
How to Finally Fix Your Relationship
Since your relationship is unique, the most important thing is that you use a tailored approach to tackle your relationship issues.
A generic approach with advice you read online can often even make things even worse!
The best way to get this advice is through someone with experience that is able to listen to the issues you are facing in your relationship…
That is why I highly recommend the website Relationship Hero that gives you specialized advice for your relationship.
In fact, a few weeks ago I reached out to them when I was going through an extremely difficult patch in my relationship.
I had hit rock bottom, and couldn't even turn to my friends for advice anymore.
After speaking to Lucy (my relationship coach at Relationship Hero) and telling her of my desperate situation, she was able to give me some concrete steps to follow over the following days.
I was able to check in with her on a daily basis as I implemented her advice, and she helped me through every step.
Not only was she super helpful and empathetic, she eventually helped me solve some of the issues had been plaguing my relationship for years.
Click here to fix your relationship too!
I can't thank them enough.