Are you curious as to whether or not Libra men and Pisces women are compatible in romantic relationships?
Perhaps, you're a diplomatic, idealistic Libra man who's got your eye on an artistic, dreamy, Pisces woman and you're interested in learning if your relationship has long-term potential.
Or, maybe, you're a Pisces woman who's curious to learn more about the Libra man you just matched with on a dating app… Whatever it is, if you want to find out more about the compatibility of these two zodiac signs, this guide is for you.
Here, we will take a look at the compatibility of these two zodiac signs based on 6 Libra man and Pisces woman celebrity couples. Furthermore, we will take a closer look at the upsides and downsides of these two signs in a relationship and what their compatibility is like in the bedroom.
An Overview of This Couple
Libra is an air sign ruled by Venus (the planet of love, harmony, and relationships). Venus is largely responsible for blessing Libras with peace, balance, and beauty, and this is exactly what they contribute to their romantic relationships, too. Libra is a cardinal sign. Generally speaking, a cardinal sign is a leader, go-getter, and extremely dynamic.
On the other hand, Pisces is a water sign ruled by Jupiter (the planet of wealth and wisdom). Pisces bring depth, understanding, and compassion to their relationships. They will go out of their way to be of service to their partner. Pisces is a mutable sign meaning they're more flexible and comfortable with the changes that life presents them.
The Libra man is sure to fall for the loving, nurturing, mysterious water sign who makes them feel safe and secure. While the Pisces falls for the Libra's positivity and chivalry.
The mental intelligence of the Libra man coupled with the emotional intelligence of the Pisces woman brings a great sense of balance to this union. Could this pair possibly have the makings of a fairytale romance? Let's take a look below…
Libra Man - Pisces Woman Famous Couples
Taking a closer look at the relationships of Libra men and Pisces women celebrity couples may give us a better indication of the compatibility of these zodiac signs.
1. Bryce Dallas Howard and Seth Gabel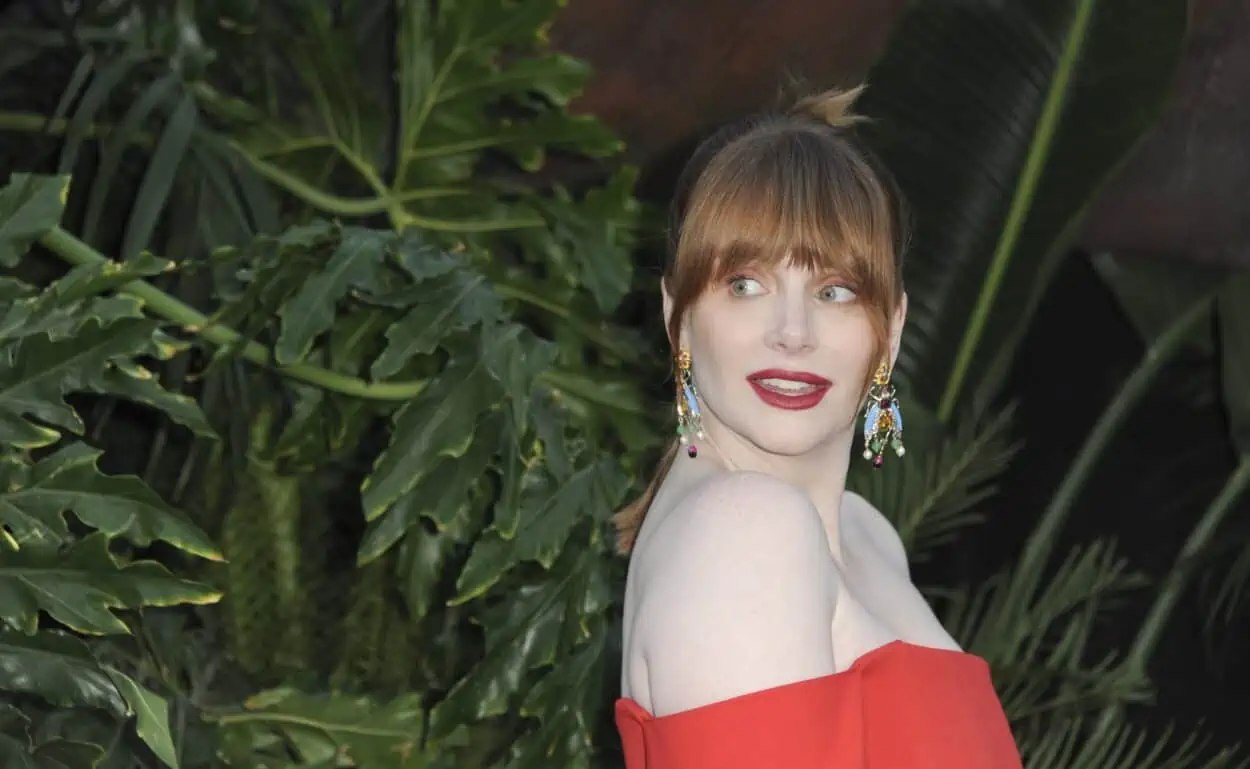 Bryce Dallas Howard is an American actress and director. She is the daughter of Academy Award-winning and ever-so-popular film director, Ron Howard and actress, Cheryl Howard. Bryce was born on the 2nd of March 1981, making her a Pisces.
Bryce has starred in Jurassic World, The Help, Spider-Man, Rocketman, The Twilight Saga, and many more blockbusters.
Seth Gabel is an American actor who was born on the 3rd of October 1981, making him a Libra. He is best known for his roles in Fringe, Salem, and The Da Vinci Code.
Both of these stars attended New York University in 2001, where they originally met and started dating. The pair got married in 2006 and have since had two children together, Theodore and Beatrice.
Despite Bryce's severe postpartum depression with her first child, the two managed to work through everything, coming out stronger, together.
In 2021, Bryce took to Instagram, posting:
"Twenty years ago today, I went on a first date with this very dashing man. Since February 21, 2001, we have seen and experienced so much magic and wonder together. I am amazed by you, the gift of your love, the life we've built together, and the way your presence always brings me peace. I love you Seth Gabel. I loved you the first moment I met you. Thank goodness I had the guts to ask you out on the first date — and that's another long and magical story ;)."
The two have worked together professionally, but more than anything, their focus has been on family.
This Libra and Pisces relationship is one filled with support, love, and admiration. They really are the perfect match and their true compatibility goes to show that a Pisces woman and Libra man have what it takes for a fairytale romance.
2. Emily Blunt and John Krasinski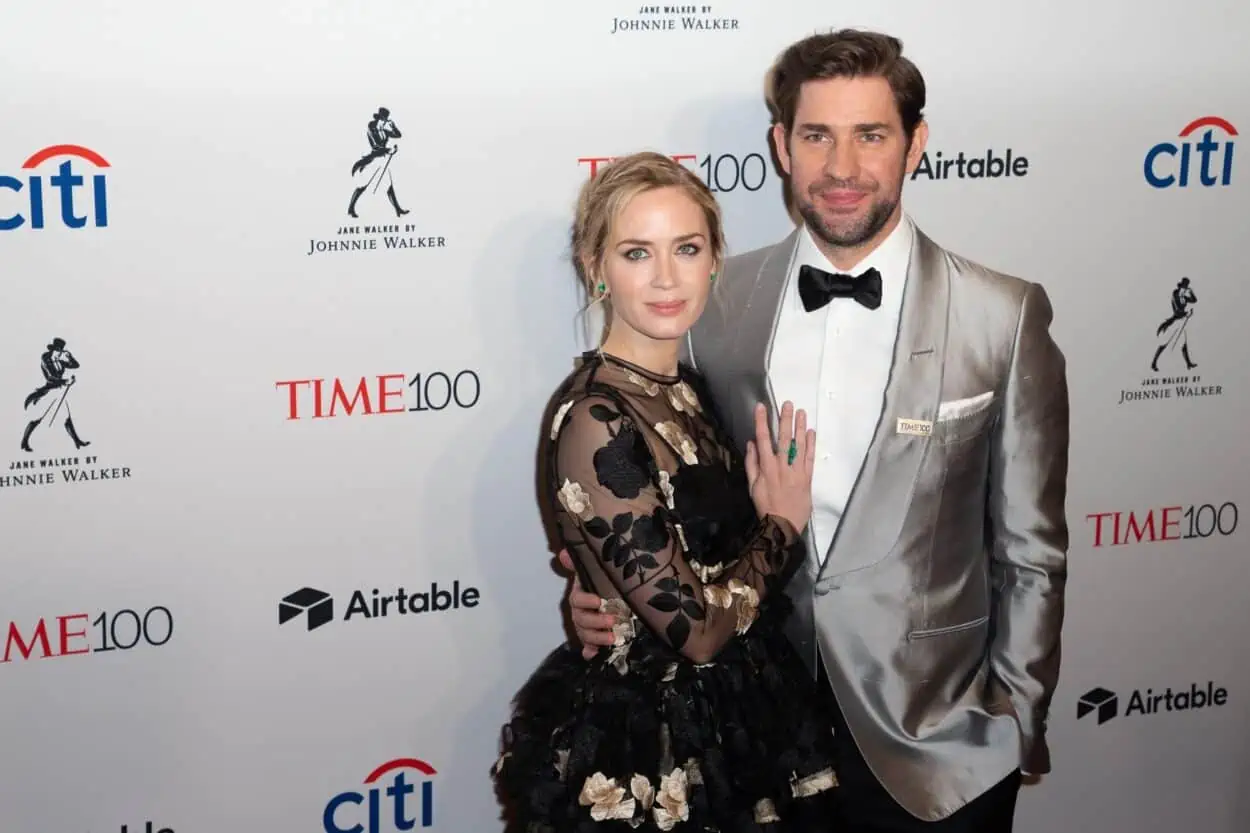 Emily Blunt is an A-list Hollywood actress. She's best known for her roles in The Devil Wears Prada, The Huntsman, The Girl on the Train, Oppenheimer, The Jane Austen Book Club, and many more. She is the recipient of a Golden Globe Award and a Screen Actors Guild Award, as well as nominations for three British Academy Film Awards.
In 2020, Forbes ranked her as one of the highest-paid actresses in the world. Emily was born in London on the 23rd of February 1983, making her a Pisces.
John Krasinski is an American actor and filmmaker best known for his role as Jim Halpert in The Office. Furthermore, John has appeared in A Quiet Place, Dr Strange, Tom Clancy's Jack Ryan, It's Complicated, The Holiday, and many more.
This Libra male - Pisces female couple met through a mutual friend in 2008 and agreed that it was love at first sight. Their first date was a rather adventurous one, at a gun range! Two years later they tied the knot in a private ceremony on George Clooney's estate in Lake Como, Italy.
Talking about her relationship with John in InStyle's May 2013 issue, Emily said "Meeting John really changed my life. When I feel the support that I have from him, I feel invincible. There's someone behind you on your good days and someone in front of you on your bad days."
The couple now have two daughters together, Hazel Grace and Violet.
Use this tool to check whether he actually is who he says he is
Whether you're married or have just started seeing someone, infidelity rates are on the rise and have increased over 40% in the last 20 years, so you have all the right to be worried.
Perhaps you want to know if he's texting other women behind your back? Or whether he has active Tinder or dating profile? Or worse yet, whether he has a criminal record or is cheating on you?
This tool will do just that and pull up any hidden social media and dating profiles, photos, criminal records, and much more to hopefully help put your doubts to rest.
By the looks of things, nothing can get in the way of this couple's marriage.
3. Vanessa Williams and Ramon Hervey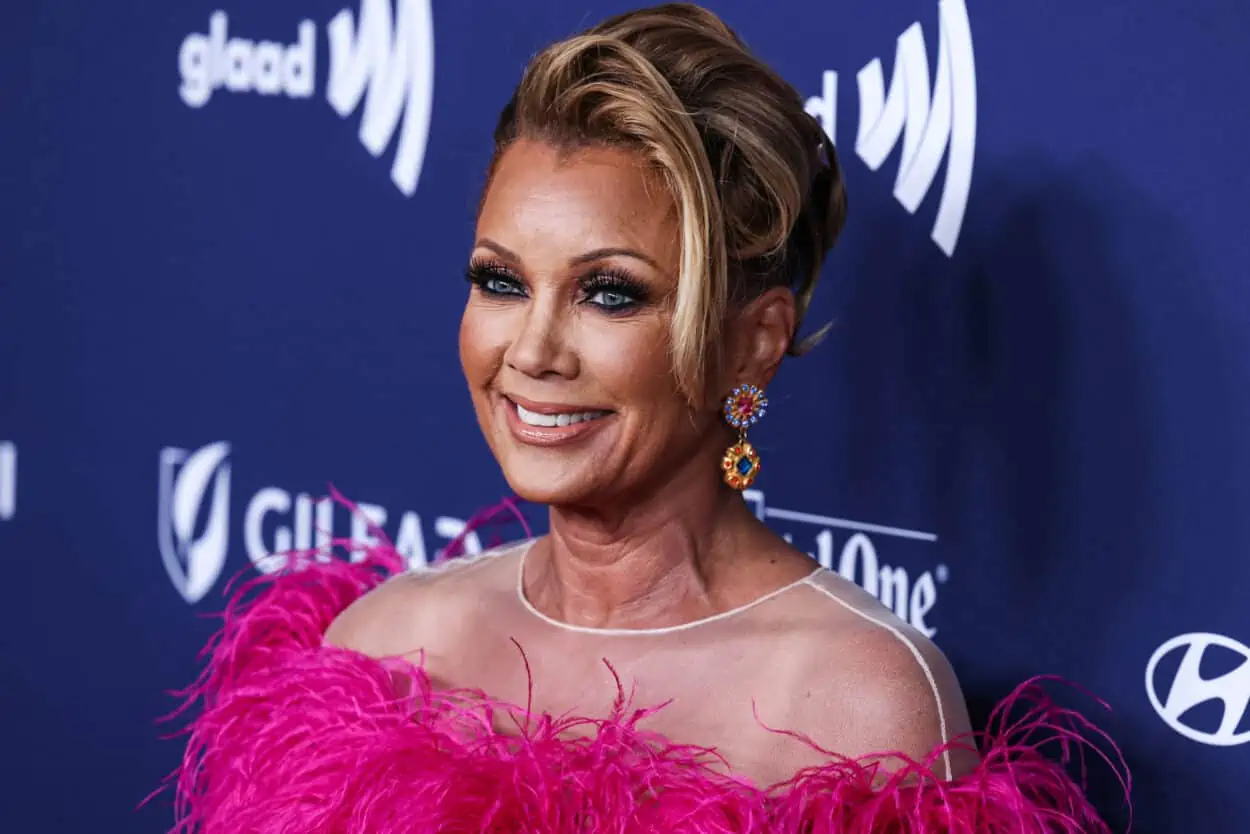 Vanessa Williams is an American singer, actress, and model. She was the first African-American to be crowned Miss America in 1984. Vanessa was born on the 18th of March 1963 (making her a Pisces) in The Bronx, New York.
In her career, Vanessa has received multiple Grammy Award nominations, she is the recipient of a Tony Award for Best Actress in a Musical nomination and was nominated multiple times for the Primetime Emmy Award.
Ramon Hervey is a highly regarded entertainment manager, brand consultant, and public relations specialist. His company has managed artists like Paul McCartney, Lenny Kravitz, and Vanessa Williams. Ramon was born on the 18th of October, 1950. He is a Libra zodiac sign.
Ramon and Vanessa met in 1983 when Ramon was working as a PR exec for Vanessa's record label. Ramon's role was to effectively rebuild Vanessa's public image after it had been tarnished.
The pair soon fell in love and got married in 1987, Ramon was 33 at the time and Vanessa was only 23. Sadly, after a decade-long marriage, the couple divorced in 1997, citing infidelity as the main contributor to the failed relationship.
Despite their differences, the couple continues to happily and successfully co-parent their three children together.
While Vanessa and Ramon may not have been compatible in the long run, romantically, their ability to continue co-parenting and remain friends, despite all odds, is remarkable.
4. Jenna Fischer and Lee Kirk
Jenna Fischer is an American actress best known for her role as Pam Beesly in The Office. Furthermore, she has starred in Hall Pass, Blades of Glory, and The Promotion. Jenna was born on the 7th of March 1974, making her a Pisces.
Lee Kirk is an American actor, writer, and director. He is most well known for Ordinary World, The Giant Mechanical Man, Pants on Fire, and The Man Who Invented the Moon. Lee is a Libra male.
Jenna and Lee first met in 2008 when Jenna pitched an idea for a film to Lee, which he politely rejected. However, soon after they started working together on Giant Mechanical Man. In the early days of the project, their relationship remained platonic as Jenna was going through a divorce and Lee had just ended a long-term relationship.
A couple of months into working together, they started developing feelings for each other. Jenna told Redbook:
"I was having weekly script dinners with Lee, and I realized, I'm looking at basically the perfect man. It doesn't get better than this."
The couple officially tied the knot in Malibu, in 2010 and have since had two children together. While they keep their relationship largely private, they share a strong emotional bond and are incredibly supportive of one another.
5. Paul Simon and Edie Brickell
Paul Simon, from Simon and Garfunkel, is an American singer-songwriter. He is one of the most celebrated musical talents of the 20th century, responsible for hits such as Sound of Silence, Bridge Over Troubled Water, The Boxer, and many more. Paul was born on the 13th of October 1941, making him a Libra.
Edie Brickell is also an American singer-songwriter, born on the 10th of March 1966, making her a Pisces.
Edie and Paul met in 1988 when Edie was performing on Saturday Night Live, which was hosted by Paul at the time. Edie goes on to recall that midway through her performance she noticed Paul standing in front of the cameraman.
"Even though I'd performed the song hundreds of times in clubs, he made me forget how the song went when I looked at him," said Edie.
The couple got married in 1992 when Paul was 50 and Edie only 26, and have been together ever since. Furthermore, they have raised three beautiful children together.
Despite seemingly strong love compatibility, the couple was arrested in 2014 for disorderly conduct and domestic violence. However, charges have since been dropped and things seem to be harmonious again.
6. Christopher and Dana Reeve
Christopher Reeve was an American actor, director, activist, and author. He is famously known as Superman. He was born in New York on the 25th of September 1952, making him a Libra. Reeve discovered his passion for acting at the age of nine and he later attended both Cornell and Julliard.
Tragically, in 1995, Reeve was thrown off a horse paralyzing him from the neck down. He spent the rest of his life on a ventilator. Heroically, this didn't stop him from working. He went on to direct In the Gloaming, acted in Smallville and Rear Window, and wrote two autobiographies.
Christopher passed away in 2004, at the age of 52, from an adverse reaction to medication he was given for an infection.
Dana Reeve was an American actress, singer, and activist. She was born on the 17th of March 1961, making her a Pisces. She sadly passed away in 2006, at the age of 44, from lung cancer.
The couple met in 1987 and Christopher admitted that it was love at first sight for him. However, the couple only tied the knot in 1992. Dana wanted to take things to the next level but Christopher didn't believe in marriage. She said, "Look, we're going to call it off." He said, "No, no let me go through therapy" and he got over his fear of marriage.
The couple had one son together, Will.
Despite Christopher's tragic accident that left him paralyzed and suicidal, Dana stuck by his side and loved him dearly until the very end. Christopher soon found a new lease on life and the couple were able to enjoy ten more happy years together.
This is an example of true love. Despite tremendous trials, they were able to maintain a beautiful, honest, healthy relationship.
Libra Man and Pisces Woman Compatibility in Real-Life Examples of Celebrities
Based on the above-mentioned celebrity examples we're able to see that true compatibility exists in this union. In terms of astrology, we can take a closer look at how these couples might bode in the following areas of their relationships. 
Libra man, Pisces woman: love and sex
Romantic, sensitive, and harmonious are some of the ways in which a relationship between a Libra man and a Pisces woman might be described. Both of these signs live in a fantasy world, bringing romantic ideas, idealism, and excitement to the forefront of their love lives. One thing is certain, these signs will have an interesting relationship.
Generally speaking, the Pisces woman shows her love through a deep emotional bond and strong communication skills whereas the Libra male shows his love through gift-giving and adventure.
The Libra man will want to explore restaurants, galleries, and exotic destinations with his partner whereas the Pisces woman will want to carve out one-on-one time to have deep conversations together. Brought together, these traits form a beautiful, harmonious balance. Learning more about each other's love languages will be beneficial to both partners.
Sensual, loving, passionate, and deep are some of the ways in which their sex life might be described. However, both signs need to communicate what they're after in order to avoid any misunderstandings. If they aren't upfront and honest, the Pisces woman might end up falling in love with a Libra man who only wants something casual.
Both signs enjoy pleasuring each other and see it as a further expression of their love for one another. Rest assured, both signs will see their sex life as satisfying and fulfilling.
Libra man, Pisces woman: friendship
These two signs form an amazing friendship and oftentimes, a romantic relationship will develop from their friendship. In fact, they're more likely to have a successful relationship if they were friends first as opposed to if they randomly met through the likes of a dating app.
Their friendship will be open, honest, and based on mutual understanding and respect. They spend time getting to know each other on a deeper level and they have many shared interests, particularly in the arts.
Libra Man, Pisces Woman: the upsides
Both the Libra man and the Pisces woman are extremely compassionate and understanding toward each other's feelings and needs, creating a deep bond between the two of them. They both love art and are deeply romantic and idealistic - hence why many of them believe in love at first sight.
These two signs are able to bring balance to each other's lives. Together, they will be able to quickly make wise decisions, they will bring calm and balance to each other's emotions, they will be able to turn their dreams into reality, and they will tend to each other's needs and wants.
Furthermore, both signs are highly intellectual and spiritual, building a relationship that's based on more than physical desire.
In terms of astrology, these two signs have what it takes for a successful marriage. Once they've gained a deeper understanding of each other and the way they operate in relationships they're sure to find a harmonious way forward. Both signs are deeply devoted to each other and will be committed for the long haul.
Libra man, Pisces woman: the downsides
While the Pisces is more intuitive and emotional in their approach to situations, the Libra is more rational and analytical. These differences may cause issues when it comes to effective problem-solving in their relationship.
Furthermore, they will need to work at finding effective communication strategies that make sense to both signs as naturally the Libra man can come off detached and might need his own space from time to time, while the Pisces may seem overly emotional and needy.
The Libra is also a social, outgoing person whereas the Pisces is naturally more introverted. The Libra will need to accept that Pisces needs time alone to reenergize themselves. Finding a balance will ensure both signs' social and emotional needs are met.
Libra's sharp tongue can offend the sensitive Pisces so he will need to learn how to communicate in a more gentle way.
FAQs
Which is the happiest Libra man, Pisces woman celebrity couple?
It's difficult to tell which of these couples is happiest as many of them are still married or in committed partnerships. This goes to show that these two sun signs really do have what it takes for a happy, long-term relationship. Perhaps, astrology has been right all along. 
Which is the most scandalous Libra man, Pisces woman celebrity couple? 
Paul Simon and Edie Brickell are possibly the most scandalous of the Libra and Pisces celebrity couples discussed above. Not only did they have a massive age gap (24 years), but the couple was also arrested in 2014 for disorderly conduct. 
Are Libra men and Pisces women generally compatible?
Based on the above examples, it's obvious to see that Libra men and Pisces women are compatible in romantic relationships. Despite each other's differences, they come together forming a balanced, harmonious relationship. Some might say they're the perfect balance of Yin and Yang. 
Conclusion
Based on these famous Libra and Pisces couples, we are able to see that true compatibility exists between these two sun signs. While their differences might be obvious on the surface, they bring balance to each other's lives, creating a beautiful union.
Not only are these signs highly compatible in relationships but they usually bode well in marriage, too. A long-term union is likely between the Libra male and Pisces female. If you're one half of this partnership, count yourself as lucky.
If you enjoyed reading this article, please comment below and share it.
Utilize this tool to verify if he's truly who he claims to be
Whether you're married or just started dating someone, infidelity rates have risen by over 40% in the past 20 years, so your concerns are justified.
Do you want to find out if he's texting other women behind your back? Or if he has an active Tinder or dating profile? Or even worse, if he has a criminal record or is cheating on you?
This tool can help by uncovering hidden social media and dating profiles, photos, criminal records, and much more, potentially putting your doubts to rest.