A Libra man and a Cancer woman… Is this couple the perfect match or are they a disaster waiting to happen?
Are you interested in learning more about the ways in which astrology influences the compatibility of certain zodiac signs? Are you curious about celebrities of these zodiacs and the fates of their relationships? If so, I highly recommend reading this guide.
Astrologically speaking, the Libra man and Cancer woman will require patience, empathy, and compromise if things are to progress. However, on the upside, this couple holds the same ideals when it comes to family, parenthood, and partnership. Not only do they bring balance to each other's lives, they ignite each other's love lives with passion and romance.
The big question is: do they have what it takes for a budding romance in the long run? Let's take a look at celebrity couples to find out.
An Overview of the Libra Man, Cancer Woman Compatibility
Cancer is a water sign, ruled by the Moon (the master of the heart and soul). Generally speaking, Cancerians are empathetic, nurturing, and highly sensitive. Libra is an air sign, ruled by Venus (the planet of love). Libras are attracted to beauty, balance, and peace and long for connection with others both romantically and socially.
While they have a great degree of similarity, they also have some obvious differences. If the Libra guy and Cancer woman use these differences to balance each other out as opposed to causing friction in their relationship because of them, they are likely to have a beautiful union.
In a romantic union, the Cancer woman yearns for a man who is caring, practical, and grounded. On the other hand, the Libra man longs for someone romantic and idealistic, who sings their praises.
Both Libra and Cancer are cardinal signs, meaning they initiate the beginning of one of the four seasons. This also means they are leaders, go-getters, and are extremely dynamic. Both signs know what they want from life and love and aren't afraid to go after it.
Libra Man - Cancer Woman Famous Couples 
Taking a closer look at the romantic relationships of some famous Libra - Cancer couples will give us a better idea of the emotional compatibility of these two zodiac signs. If you're interested in learning what your own Libra - Cancer relationship might look like in the future, read on.
1. Pamela Anderson and Tommy Lee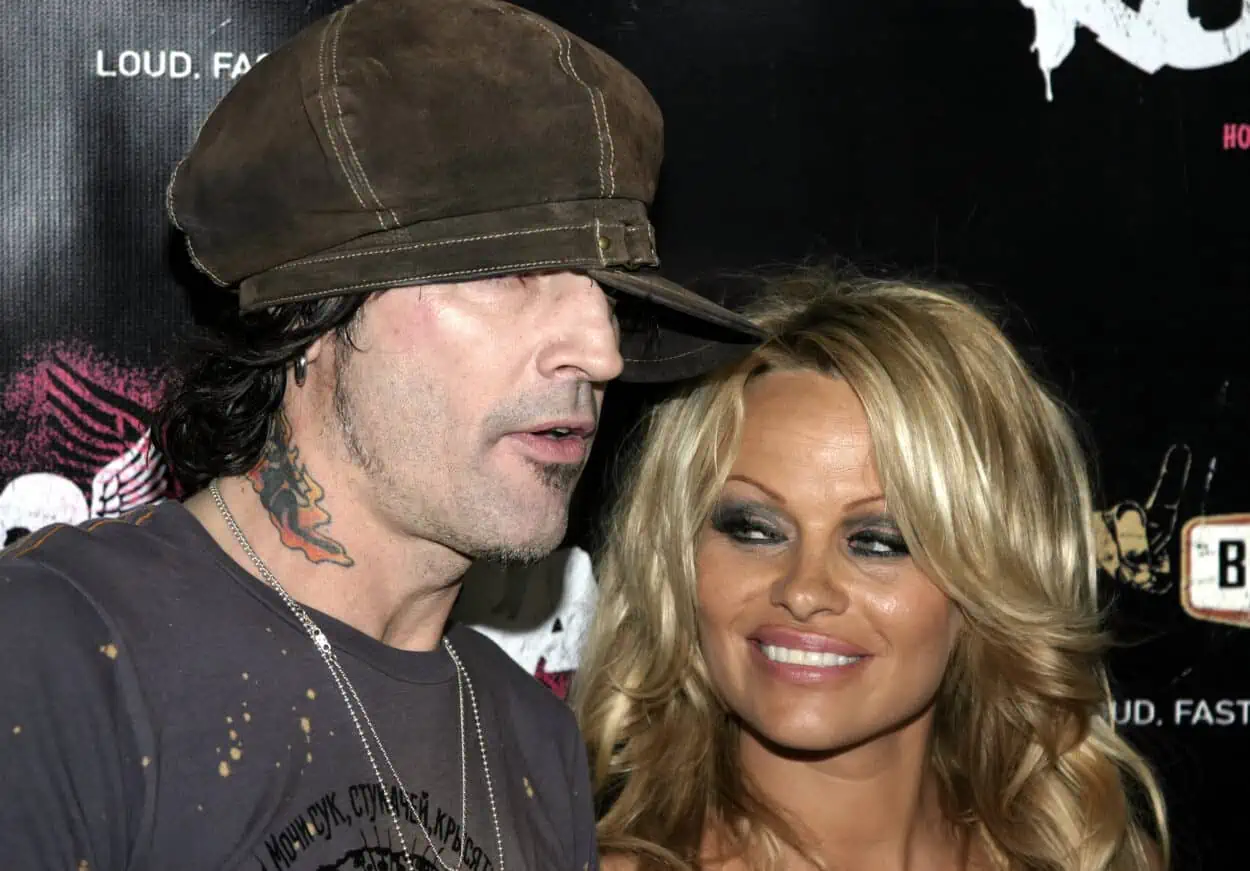 Pamela Anderson is a Canadian-American model, actress, and TV personality. She is recognized globally as a sex icon and is known for her modeling for Playboy magazine and her role in Baywatch. Having appeared on 14 Playboy magazine covers, she holds the record for the most covers by a single person in the magazine's history.
Pamela was born on the 1st of July 1967, making her a Cancer. Tommy Lee was born on the 3rd of October 1962, making him a Libra. Tommy is the drummer for Motley Crue, the popular heavy metal band.
Pamela Anderson and Tommy Lee met in 1994, in a nightclub in Hollywood. Pamela sent a waitress over to Tommy with a shot of Goldschläger and the rest is pretty much history…
Six weeks later, Anderson was on a work trip in Mexico and, despite warning Tommy not to come, he came.
"The first thing he said to me was, 'I'm going to marry you.' And I said, 'What, no one's ever said that to me in a first sentence,'" Pamela told Larry King in 2002. Four days later, the two of them got married in Mexico!
While their relationship was intensely passionate and fun-filled it was also turbulent from time to time. Their on-again off-again relationship came to an end in 2010 even though their divorce was official years earlier, in 1998. Tommy spent 6 months in jail in 1998 for spousal abuse - the official cause of their divorce.
Despite all the turbulence in their relationship, Pamela wrote in her book that Tommy may have been the only man she ever truly loved. The couple also had two sons together.
While this Cancer and Libra couple sadly didn't have the "happily ever after" we were hoping for, it's obvious that they were very much in love and compatible during their time together.
2. DeAnna Madsen and Michael Madsen
DeAnna Madsen is an American actress known for her roles in The Price of Air, Fall: The Price of Silence, and American Badass: A Michael Madsen Retrospective. She was born on the 10th of July 1960, making her a Cancerian.
Michael Madsen is an American actor, poet, and photographer who has collaborated with Quentin Tarantino on a few films, including Reservoir Dogs, Kill Bill, The Hateful Eight, and Once Upon a Time in Hollywood. Michael was born on the 25th of September 1957, making him a Libra.
This couple started dating in 1994, marrying in Jamaica in 1996, and have been together ever since. They have 3 children together. This is Michael's third marriage… third time lucky, some might say!
Devastatingly, the couple's oldest son, Hudson, committed suicide in 2022. The family is still mourning the tragedy.
3. Courtney Ford and Brandon Routh
Courtney Ford, born on the 27th of June 1978 (Cancer), is an American actress best known for her roles in Dexter, True Blood, Parenthood, Murder in the First, Revenge, Legends of Tomorrow, and Supernatural. She was named one of the "Top Ten Faces to Watch on Television" by Variety.
Brandon Routh is an American actor, born on the 9th of October 1979 (Libra), who came to fame in 2006 for his role as Superman. He has since been featured in DC's Legends of Tomorrow, Scott Pilgrim vs. the World, Arrow, Quantum Leap, and many more.
This couple met in Hollywood in 2003 while Routh was still a bartender at the same place Ford was visiting for her brother's rehearsal dinner. Conveniently, Routh happened to meet Ford's entire family in one swoop.
Use this tool to check whether he actually is who he says he is
Whether you're married or have just started seeing someone, infidelity rates are on the rise and have increased over 40% in the last 20 years, so you have all the right to be worried.
Perhaps you want to know if he's texting other women behind your back? Or whether he has active Tinder or dating profile? Or worse yet, whether he has a criminal record or is cheating on you?
This tool will do just that and pull up any hidden social media and dating profiles, photos, criminal records, and much more to hopefully help put your doubts to rest.
In 2007, the couple tied the knot. They have since worked together on several projects and welcomed their son into the world in 2012.
It seems their harmonious relationship is due, in part, to their strong emotional connection, respect, and understanding for one another.
4. Jason Flemyng and Elly Fairman
Jason Flemyng is an English actor who was born on the 25th of September 1966, making him a Libra. He is best known for his roles in Snatch, The Curious Case of Benjamin Button, Transporter 2, A Town Called Malice, Boiling Point, Clash of The Titans, and many more.
Elly Fairman is an English actress and producer, born on the 9th of July 1977. She is a Cancerian. She is best known for her roles in Blitz, London Boulevard, and Small Time Obsession.
The couple tied the knot in Tuscany, in the summer of 2008, and in 2012 they welcomed their twin boys, Noah and Cassius, into the world.
While the couple keeps their relationship out of the public's eye, things seem to be going well for them. They have had 15 happy years of marriage. It definitely seems that this Cancer woman and Libra man have the makings of a highly compatible relationship.
5. Aimee Mullins and Rupert Friend
Aimee Mullins is an American athlete, actress, model, and public speaker who was born on the 20th of July 1975.
Due to a rare medical condition, both her legs had to be amputated below-knee shortly after birth. Aimee has defied all odds, competing against able-bodied athletes in National Collegiate Athletic Association events as well as the Paralympics in 1996.
Rupert Friend is a British actor who was born on the 9th of October 1981. He is known for his roles in Homeland, Anatomy of a Scandal, Obi-Wan Kenobi, Infinite, Asteroid City, and many more.
This couple met and started dating in 2013 and by 2014 they were engaged. In 2016 the couple eloped and have been happily married ever since… Perhaps fate is written in the stars after all?
Libra Men and Cancer Women Compatibility in Real-Life Examples of Celebrities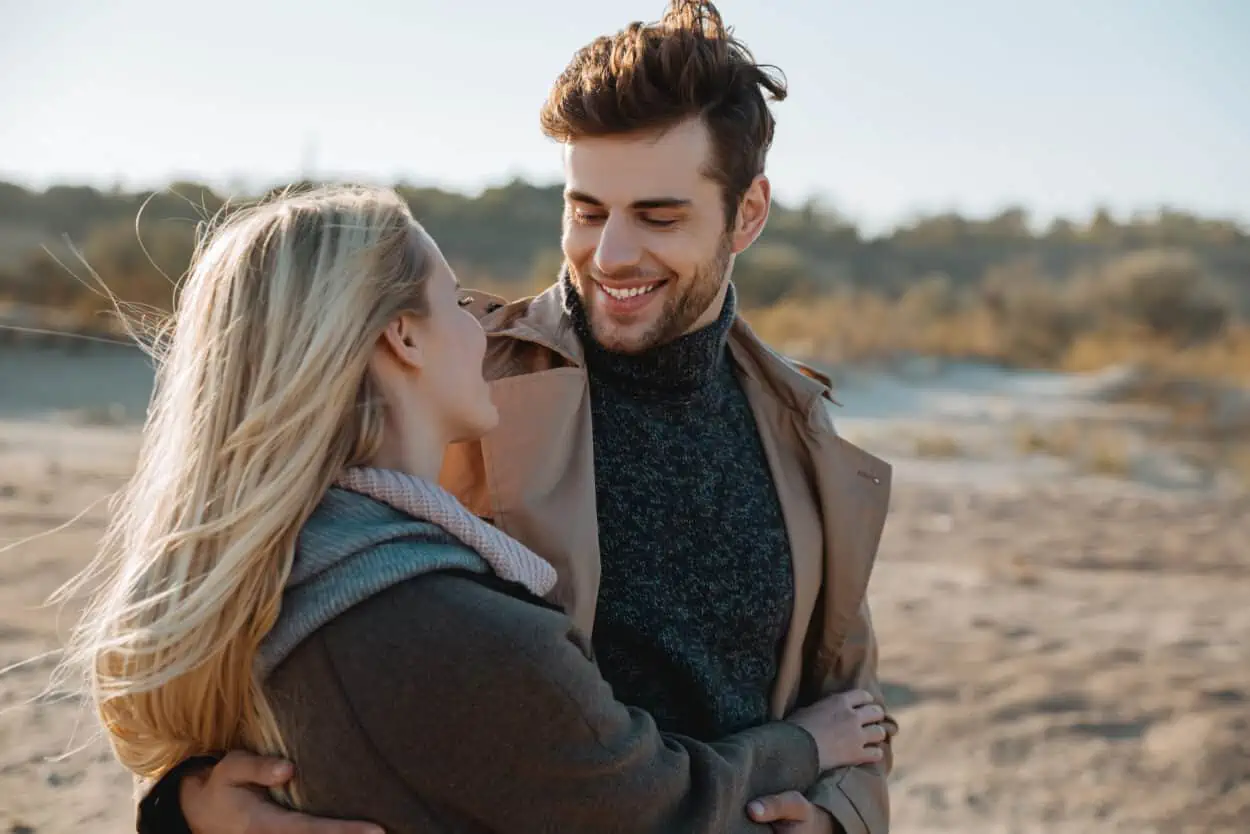 Based on the above-mentioned examples of Libra and Cancer celebrity couples, it seems that, despite all odds, these two signs have a good degree of compatibility.
Any relationship is bound to have its challenges, regardless of its astrological compatibility. At the end of the day, strong relationships are the ones where couples have found healthy, harmonious ways to navigate their challenges and come out on top, together.
Libra Man - Cancer Woman: Love and Sex
In a romantic relationship, Libra men are protective, loving, and nurturing. The Cancer woman is loyal, devoted, and caring. On the good days, their love will be a gentle, romantic, endearing one. Once the Libra man has made up his mind that his Cancer woman is the one for him, it will not take long before he gets down on one knee.
The sensitive Cancer appreciates the sense of stability and safety the Libra gives her while the Libra male appreciates her attentiveness and patience with him. This couple will always make time for each other, regardless of how busy life gets. Romantic gestures will not be forgotten either, given the fact that these two zodiac signs are probably the most romantic of all.
At the beginning of their relationship, things might move at a snail's pace while both signs try to analyze the relationship from every angle. However, if they decide that taking the plunge is indeed worth it, things will quickly gain speed.
In the long term, both the Cancer and the Libra have their sights set on a happy marriage and family life. This shared goal bodes well for them and their future together. Their marriage will start off beautifully and with some compromise they'll overcome their differences.
While the Libra will always want their lives to move full steam ahead, the Cancer will be happy to slow down once she's realized her dreams of having a beautiful home and family. Some compromise will be required here.
While both signs are passionate, energetic, and sensual, Mars seems to cause havoc in their sex life. Their contrasting elements, air and water, present further challenges, causing them to struggle to adjust to each other's wants and needs.
The Cancer woman craves a deep emotional connection before opening up sexually while the Libra man seeks touch and exciting intimate experiences before he opens up emotionally.
Libra Man - Cancer Woman: Friendship
Both of these signs are able to make and keep friends easily, thanks to their warm, empathetic, hospitable natures. The difference here is that Cancerians prefer to keep their social circle very small and intimate whereas their Libra counterparts enjoy having very active social lives.
A Libra and a Cancer are sure to be great friends from the get-go, forming a wholesome, fun, supportive friendship. Arts and crafts, visits to galleries, or humanitarian projects are all great ways for these signs to bond. Furthermore, both signs are excellent listeners, making great confidants.
The Upsides of Libra Man - Cancer Woman Couples:
The Cancer woman keeps the Libra man grounded while the Libra male is able to uplift her spirits and help her see the brighter side of life. This balance creates harmony among these two zodiac signs.
The Cancer woman's strong intuition, brilliant sense of humor, and nurturing nature draw the Libra to her like a moth to the flame. On the other hand, the intelligence, wit, and perfectly-groomed exterior of the Libra male soften the crab's hard shell, making her fall for him with ease.
Both of these signs are also extremely romantic and sentimental – expect candle-lit dinners, long, hot baths, thoughtful gifts, and quality time spent together. Could this be the beginning of a fairytale romance? We think so!
Furthermore, both signs long for a peaceful, beautiful home environment which will be their sanctuary from the world outside.
The Downsides of Libra Man - Cancer Woman Couples
Cancerian women have a tendency to be pessimistic about life and dwell in negative thought patterns which can dampen the happy-go-lucky, cheerful spirit of the Libra male. Furthermore, Cancerians are ruled by the heart and Libras are ruled by their heads, creating another obvious difference in their approach to life and decision-making.
While it might sound like a good thing that both signs are conflict-averse, this could in fact be a negative factor in the relationship between the Cancer and the Libra, causing them to bottle up all emotions. Both signs are also incredibly stubborn and once they've made up their minds about something you'll have a difficult time convincing them otherwise.
The Libra man is a social butterfly who enjoys meeting up with his friends on a regular basis whereas the Cancer woman is more introverted, opting to spend time at home and with family instead. Finding a balance in this regard will ensure both individuals' wants and needs are met.
FAQs
Who's the happiest Libra man - Cancer woman couple?
It's difficult to tell which of these Libra and Cancer celebrity couples is happiest as many of them are still together after several years of marriage. Perhaps, this goes to show that these two signs really are compatible in an intimate union. 
Which is the most scandalous Libra man - Cancer woman couple?
Pamela Anderson and Tommy Lee would definitely be the most scandalous of the Libra - Cancer couples mentioned above.
From their outrageous first encounter where Tommy proceeded to lick Pamela's face, to their four-day romance which turned into their wedding in Mexico, their PDA in the public's eye, their leaked sex tape, and the arrest of Tommy – this relationship is definitely the most scandalous of the above.   
Are Libra men and Cancer women generally compatible?
Based on the above-mentioned celebrity examples and the astrological overview of these two signs, it would seem they are indeed compatible in love and romance. That being said, there will be some hurdles these two will need to overcome, including challenges in their sex life, before they find a harmonious, fulfilling middle-ground.
Conclusion
Based on the above-mentioned celebrity couples' relationships and the general astrological overview of these two zodiac signs, it is safe to say they are indeed compatible in love.
While there are some differences that these signs will need to learn to navigate and work through in an intimate relationship, if they're able to compromise and find a harmonious balance, their future looks bright.
A happy, stable family life and marriage is at the forefront of both of these signs' relationship goals and are exactly what they can look forward to.
If you enjoyed reading this article, please like and share it.
Utilize this tool to verify if he's truly who he claims to be
Whether you're married or just started dating someone, infidelity rates have risen by over 40% in the past 20 years, so your concerns are justified.
Do you want to find out if he's texting other women behind your back? Or if he has an active Tinder or dating profile? Or even worse, if he has a criminal record or is cheating on you?
This tool can help by uncovering hidden social media and dating profiles, photos, criminal records, and much more, potentially putting your doubts to rest.