Ignoring someone you care about can be difficult, especially if you've gotten used to each other's company or you're used to doing things together.
It's hard to ignore someone you love especially when they did something unforgivable. After a disagreement or fight when you want them to know you're upset, it could be hard to resist the temptation of talking to them. It gets harder when you're living with them and they know exactly what to do to get you back. So sometimes, you need to add a little more effort to get to them.
According to research, there are so many proven approaches to ignore people whether you live with them or not. Some worked while others didn't.
Nonetheless, relationships are different and you can find the right approach if you understand yours. You might feel it is impossible but you can never tell until you try. Stay glued and keep reading to know 7 tips on how to ignore someone you care about.
7 Ways To Ignore Someone You Love
1. The silent treatment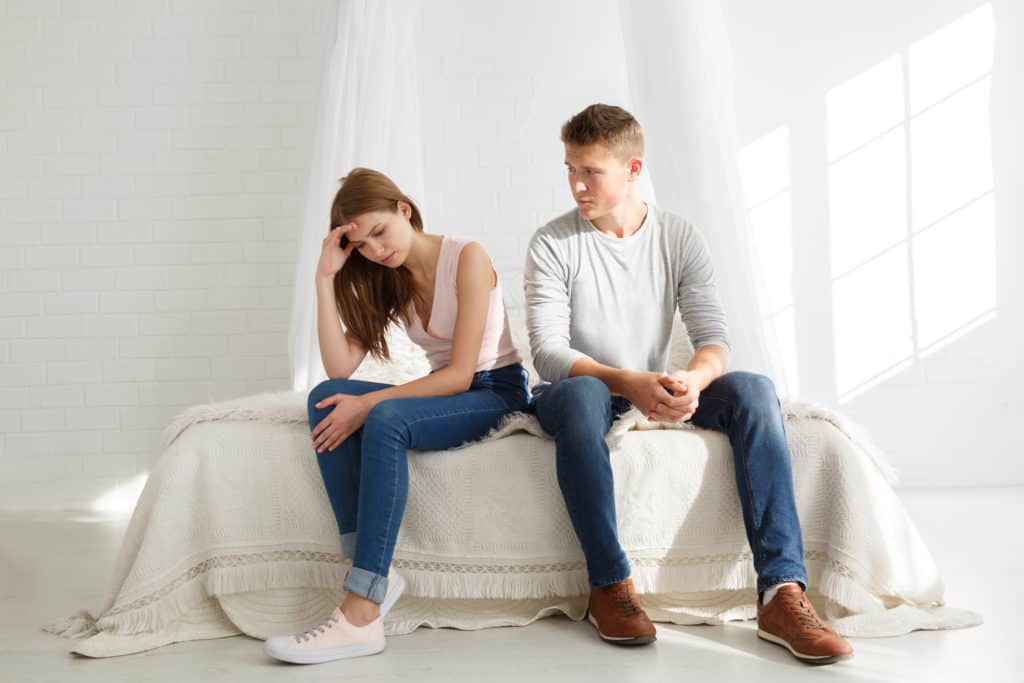 This is one of the best and commonest means you can use in ignoring someone. Silent treatment sends a lot of messages to the person you're ignoring. They don't know your next move or why you're silent about the situation which makes them a bit uncomfortable when it comes to defending themselves.
It works best when it's about problems you've both agreed to resolve but your partner keeps making the same mistakes. In such a situation, it sends a big clear message to him. The positive thing is, it brings a remarkable experience to the person that is ignored.
On the contrary, if it's not handled well, it could make your partner devastated, confused, or gradually fall into depression. That's abuse and you don't want it that way.
2. Undetailed conversations
Another way to ignore somebody is to make any conversation you have with them as formal as possible. If you love someone you would want them to know everything on your mind including those dirty little side thoughts. But it's different when you're trying to ignore them.
For instance, if he sends a message and asks "how are you?" you could respond with a thumbs-up emoji if you're chatting. If it's a physical talk, you could just smile a bit and nod. Avoid any conversation that requires explanation. Give straight and apt answers and don't feel guilty for doing so.
3. Get busy
The fact is, you can learn a lot of things when ignoring someone. And don't forget, you can't successfully ignore somebody if you don't do something to keep you busy. The idea behind it is to prove to whoever you love that you can live without them if they don't correct their behavior.
In order to achieve that you have to engage yourself in different good activities. Those activities may include hanging out with your friends, eating a lot of good things, seeing movies, reading, etc. You could also take some tutorials for hobbies you've never had time for or, have some time to clean your house and rest well.
4. Delayed responses
Take your time to respond whenever they reach out to you. Even when you pick their call, make them as short and awkward as possible. Reading and ignoring their messages also does the trick. You could even silence or archive their notifications so you don't get startled when they reach out.
Delayed responses play a big role when it comes to ignoring someone. It makes them wonder what you're up to, why you're not responding to them, or why you wouldn't even reach out first. It triggers a lot of thoughts and could motivate them to approach you physically.
5. Be as cool as ever
Some partners don't expect you to be calm when there's a problem. And many people don't know being cool brings the right attention you need from someone, especially your partner. So surprise them.
You can start ignoring someone by being as normal as you can but in a cold way. You could use social media if he loves being online. Post the things that would trigger his response. They may not be related to him but they would catch his attention.
The idea is to make sure they don't ignore you too. Rather, it would subtly persuade them to sort things out. Being calm with your partner when you both have an issue helps open things up more. It could even help you manage other issues in the long run.
6. Think about the cause of the problem repeatedly
Sometimes, you may feel like you're overreacting. But don't forget your initial reason for ignoring him. Remember the times you tried to be considerate about the issue and he never appreciated it. Recall when you also tried to talk to him about his bad attitude but he wouldn't correct it.
The thought of all these things and more are enough reasons to ignore somebody. Don't let anybody try to talk to you out of ignoring someone when you're sure he's at fault. Just keep thinking about how annoying and frustrating the issue and you're good to go.
7. Pretend he doesn't exist
This is easier when you're living in the same space as the person. It makes the aim much easier to achieve. It brings tension and makes the environment unbearable to live in. You may do things like excluding him from your meal plan or cooking foods you know he doesn't eat.
You could make a random phone call or speak to your friend about something irrelevant. Or, you could do laundry excluding his clothes. Set boundaries when you meet them in public places. It could just be something little to get on his nerves. And it's a way to let him know that when someone ignores you, you need to make things right.
FAQs
To Conclude
Ignoring someone could be hard but if you follow the 7 clues I've mentioned, you'd sure be on the right track to get back at your loved one. That being said, if you enjoyed this article, feel free to drop a comment and share it with your loved ones.