Once you've decided to open up your relationship sexually, it can be difficult to find people who are looking for the same thing as you; pleasure outside of your marriage or relationship but with no emotional attachment, or to put it simply, a bit of fun!
It can be especially difficult as typically, you would seek another swinger couple, so there are more people to consider when looking to come to an arrangement that you are all happy with.
Finding swingers doesn't have to be difficult. It's about knowing what you want, and then knowing where to find it.
What Is Swinging?
By definition, a swinger is "a person who engages in group sex or the swapping of sexual partners." Traditionally, couples will swap partners and engage in sexual activity, another name for this could be "wife-swapping."
Swinging is entirely different to having an open relationship.
Open relationships are where each partner would consent to the other having casual sex (and sometimes emotional attachments) outside of their relationship. Swinging is something that can be done together.
In an open relationship, you might use dating apps to find partners to date and to have sex with, but with swingers you would usually find another couple where the four of you come to an understanding.
In this scenario, you would swap partners, which is where the name 'wife-swapping' comes from, however, it's not strictly heterosexual couples that engage in swinging.
You may even engage in an orgy where the four of you will have sex together, or you would watch your partner having sex with one member of you couple, whilst you have sex with the other.
Whatever the dynamic, you wouldn't be free to date whomever you please, only within this specific quadruple.
To elaborate further, you may even attend swinging parties or swinger clubs where you would meet swingers and swap couples within the party. This might lead to swapping with more than one couple, or being involved in an orgy with more than just two couples.
But you would not have sex outside of the swinger community, which is what makes it specifically a swinger lifestyle and not an open relationship.
There are a few tell-tale signs to seeking out local swingers, such as switching your wedding ring from the left hand to the right, or wearing thumb/toe rings. However, that's not to say you should approach somebody directly for swinging simply because they wear a ring on their thumb.
So, you're probably wondering how to meet swinger couples, let's find out.
Things to Consider First Before Swinging
Before we delve into the best swinger sites or how to find swingers, there are a few things to consider.
1. Are you ready to open your relationship sexually?
Deciding to have sex outside of your marriage is a big decision to make. You may feel bored sexually or feel like you need something more, and swinging might be the perfect answer that you're looking for. But that's not to say that it's a decision to take lightly.
Having sex outside of your relationship can be a big deal, even if it feels like it isn't.
This is why consent is super important, and why it's crucial to remember that you can back out at any time.
Have an open and honest conversation with your partner to ensure that you both feel ready. From there, take baby steps. Maybe start by watching your partner kiss somebody else (and them watching you in return) before committing completely to having sex with another couple.
It can be a huge turn on watching your partner with somebody else, seeing how they pleasure someone that's not you and in turn feeling how horny it can make them knowing that you're watching.
It's just always a good idea to ensure that this is something that you're ready for, that you're both looking for the same thing and that there's a balance with what you're both getting out of opening your relationship to other swinger couples.
2. Remember consent
Consent is crucial.
You may feel super eager to meet another swinger couple and then when it comes down to it, you may completely change your mind, and that's okay.
Swingers are generally open-minded people and will completely understand if it takes time for you to feel comfortable with the situation. So, be vocal about any concerns, and make it clear between you and your partner that it's okay if either of you change your minds.
Looking to spicen up your sex life and build your connection with him?
One of the best ways to increase your connection with your partner is to spice up your sex life. An awesome way to do this is to bring some excitement into the mix by using toys that will drive both of you crazy.

We've partnered with LoveHoney to give you exclusive access to some of the best toys on the market. Click here to check them out, completely anonymously of course! Your relationship will thank you for it.
3. Establish rules
It's important that you and your partner are both on the same page when seeking out another swinging couple.
Establish rules together, for example, clarity on approval of a specific couple or location. You might be perfectly happy with swinging but not want to have sex with another couple in your own bed.
A rule that's common is that you would find local swingers together, never alone. Swinging is something that's popular as you can share the enjoyment of seeking casual sex outside of your relationship and not simply choosing to date any singe guy you might find.
So, take the time to enjoy the experience together; this also helps with having a clear balance of engagement.
Whatever you may feel, be vocal with your partner, encourage that they express any concerns on their part and establish clear rules to follow.
4. Establish safe words
Safe words are crucial when experiencing something new. Agree on clear safe words and express these to the other couple as well, that way you're all on the same page.
5. Remember safety
The swinging lifestyle is often a very safe community, and it can be totally safe to find swingers online, but beware of fake profiles.
Like in any dating scenario, when meeting new people, be cautious. Choose to meet in public, ask for their social media accounts and potentially even arrange a phone call or video chat before you meet. Just to ensure that you're not being catfished.
Being in a couple makes it a lot safer when meeting new people, but it's always good to remember to take caution.
5 Best Places to Find Swingers in Real Life
Finding swingers in real life (not online) can sometimes be difficult. Mainly because you can't assume that every couple you meet will be open to the idea of swinging, but secondly because you don't want to miss out on anyfun.
With that being said, there are several opportunities to find local swingers in real life; it's all about knowing where to look.
1. Couple friends
Seeking casual sex from couples you already know is a very safe option when you're getting started, but this is only a good idea if you're ready to be open about your swinger lifestyle to your friends.
You'd be surprised at just how many couples are looking for something different to spice up their relationship, and this might just be it.
Be open to your couple friends about wanting a full swap, and see if they're into the idea; you never know who might be interested.
Also, if you have someone in mind who you specifically want to fuck, then this is a great opportunity to fulfil yours and your partner's desires, and may open up a whole new world to your friends who are in a couple.
2. Go to swingers clubs
Swingers clubs are the ultimate place to meet swingers.
It's similar to a sex party, however, it's specifically for swingers.
Formal clubs may require a paid membership whereas casual clubs are most likely to be hosted by a swingers couple who simply enjoy creating the event.
Typically, swinger clubs are not advertised and can only be found by word-of-mouth or online. This is why it's great to meet swingers first who can advise you where to go.
Some couples even go to swingers clubs to have sex together but to be watched by other couples, so this is a great step when experimenting with the idea of swinging.
3. On a night out
The same way you would if you were single, it's always good to be on the prowl when on a night out.
Start chatting to the attractive couple across the bar and see where the night takes you; you never know.
4. Sex parties
Granted, you will become aware of sex parties online, but attending one will definitely open a lot of doors for you and your partner.
Most sex parties start with the host going over ground rules, focusing mainly on affirmative consent.
A sex party would usually have different elements – a casual spot for socializing, a space for people to get spicy in front of others, and private rooms for people who are looking for some private intimacy.
You could even attend and focus primarily on socializing to meet swinger couples whilst you take baby steps into the world of swinging.
Sex parties aren't designed specifically for swingers, but it's still a good place where swingers hang.
5. A strip club
Similar to looking for other interested couples on a night out, a good place to search is within a strip club.
If a couple attends a strip club together, it's likely that they're open minded people who are looking for a good time, and so it's a good place to try your luck. It could also be a fun night out.
If unsuccessful, you could even pay for a private dance for your partner whilst you watch, simply to gain a little experience before committing to having sex with another couple.
Most Famous Websites for Finding Swingers
One of the best and most popular ways for finding swingers is to use swinger sites and dating apps, especially if you're new to swinging. There are many different swinger sites to try depending on what it is that you're looking for.
Adult Friend Finder has a huge user base and is one of the largest sex sites on the internet that is used for finding somebody to hook up with, and is great for finding swingers within your community.
The standard membership is free, but it also has paid monthly subscriptions with extra add-ons to help you find the perfect couple.
Adult friend finder is one of the most well known swinging sites and has been around since around 1996.
Swap Finder – "where swingers come out to play" – is one of the dedicated swinger dating sites.
"Swapfinder.com is where sexy, adventurous couples come together for sex, friendship, and good times with like-minded people."
Swap finder is one of the best swinger sites as it allows for detailed profiles that help you to choose another couple based on what you're specifically looking for.
Senior sizzle is one of the few specialized swinger sites that focus on "intimate encounters over 50.".This is much better for older couples who are looking to find swinger couples, without sifting through thousands of profiles.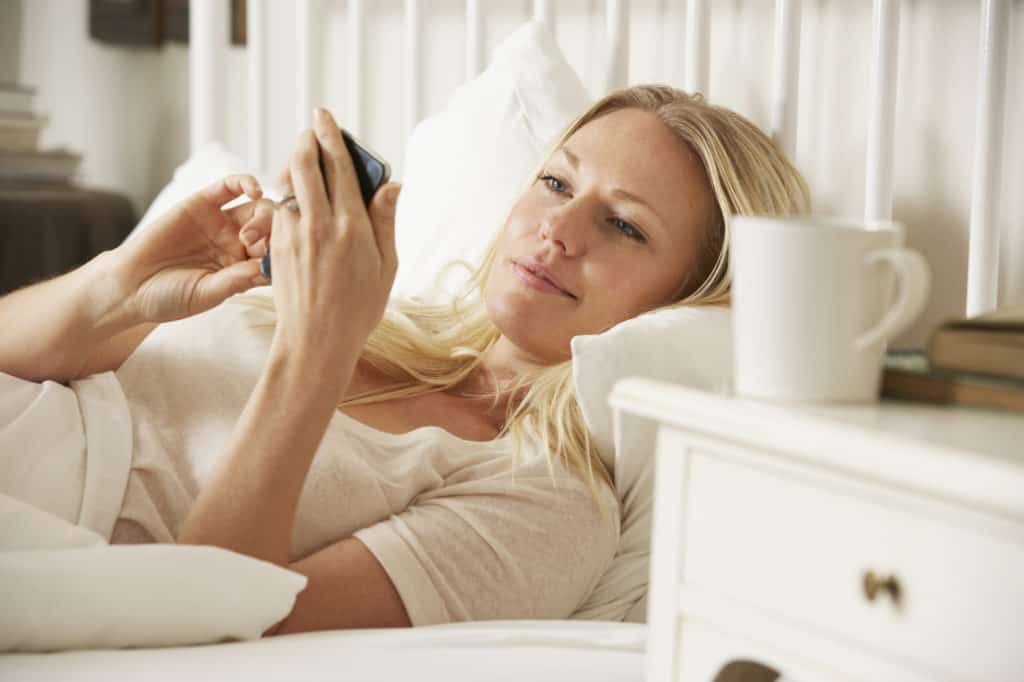 Swingers heaven has 58,018 members and includes a swinging chat room for couples to meet via video call.
Swing lifestyle is an older website that has a vast amount of users. It explains "at a club or LifeStyle event you can dance however you want to, say whatever you feel, watch the sexy girls or most anything - without concern for "what other people think," encouraging swingers to be their best selves and to simply have a good time.
Due to it being an older website, it tends to attract older couples.
This is one of the best swinger sites as it is also downloadable as an app.
It has a large number of members, and also includes free articles advising women on how to make the most out of their orgasms, how to relieve sexual pain and so on. It's never been easier to find swingers online, and now sites are offering more than simply meet up opportunities.
Reddit has many subreddits with threads dedicated to swingers in search of swinging events.
Reddit is also great in helping to gain an understanding of anything polyamory that you might not understand; many active users are more than accommodating and so this is the best site to increase your general knowledge before diving into the world of swinging.
Couples touch is "a meeting place for lifestyle couples & singles." Again, it's an older website and there is nothing forbidden on this website so be ready to see things you've probably never seen before.
This is a social networking site that focuses primarily on fetishes and BDSM and can be a great site to use to find other couples into specific kinks.
3Somer is an app that is the number 1 threesome dating app worldwide. This can be great for swingers looking for a single partner for their wife or husband.
Feeld is a location-based online dating app specifically for people interested in "ethical non-monogamy, polyamory, casual sex, kink, swinging, and other alternative relationship models and sexual preferences."
It's where "open-minded meet like-minded".
This is perfect when wondering how to find local swingers.
Tinder is an incredibly popular dating app where you can find all sorts. The only downside to this app is that due to its popularity, it might be hard to find exactly what you're looking for.
But, with that being said, it might be fun for you and your partner to swipe right on people who seem like a good fit for you. You can also enter location details and gender preferences.
This app was created specifically for polyamorous people.
It's great when being cautious about safety as you can control who gets to view your profile, and allows you to contact people first without them seeing any of your information.
Seeking is a luxury dating site, and helps you find people with specific qualities. For example, you can specify if you're looking for someone successful or attractive.
Kasidie has a unique quality in comparison to other apps for swingers. It's dedicated to "swingers, uninhibited sexually adventurous couples, singles and groups."
As opposed to simply creating opportunities for hookups, it has a list of the most popular upcoming swinger parties in the US, and simply wants to connect people who enjoy sex.
FabSwingers is a niche hookup website, specifically for swingers. It's been "trusted by swingers since 2006" but it has been known to have problems with fake accounts, so as always, take caution.
This is the world's "largest and most effective dating site for bisexuals, hookups, threesomes and swingers" and has over 2,441,500 members.
If you're worried you won't find what you're looking for… I'm sure that there will be someone for you on this particular website.
Of course, there are thousands of apps and websites out there for you to try. What's important is that you find one that fits you and your partner.
If you're just starting out, try regular dating apps like Tinder and Plenty of fish first. This will ease you into the swinging community nicely.
FAQs
Conclusion
Finding swingers can be a fun experience, especially if you share the journey with your partner.
It's important to always remember consent and safety.
It's also a good idea to get chatting with other swinger couples online who can help introduce you to upcoming swinger events, to fully submerge you into the swinger lifestyle.
What's important is that you have fun with it, and that you explore pleasure in ways that you never have before.
If you have any other tips please feel free to comment. I would love to hear about any stories you may have surrounding swinger parties or your experience with swinging. And as always, if you know a couple who is looking to spice up their relationship then feel free to share.
Want to add some excitement to your sex life and create a stronger connection with him?
One of the most effective ways to enhance your intimacy with your partner is by spicing up your sex life. Using toys can be an amazing way to bring some extra thrill to your love-making sessions.
At Hernorm, we've collaborated with LoveHoney to offer you access to some of the best toys in the market.
Check them out here
in complete anonymity. Your relationship will definitely benefit from it!