Sex within a marriage can be the ultimate way of maintaining a bond between the two of you for life. Often, within a marriage, levels of sex and intimacy peak and trough which is totally natural.
What is also natural is that both people have different wants and needs in the bedroom. This can mean one person is into one thing and the other person is into another. For example, the wife may be into long sessions of foreplay while the husband prefers intercourse.
It can often be the case that the husband loves oral sex - either giving it or receiving it. Some women are the same and when this balance happens that's great as both partners will be able to please their other half with ease.
However, not all women love giving their other half blow jobs, it may feel the need to do so to keep their partner happy. But if that is the case with you, you may wonder how often should you give your husband a blow job.
The is no real answer to how often do you give your partner oral sex. You have to come to that answer on your own, but do so in a way that makes you happy too. Your husband will not want you to give him a blowjob if it makes you uncomfortable or you are not into it. Often within a person's sex life, and especially when two people are in love, a huge form of arousal comes from knowing that you are both aroused by each other. It needs to be mutual.
It should never be about numbers or the amount of times a week you perform oral sex, or any other act, on each other. Some couples will happily give each other oral sex every day while for others it will every time they have sex. Or for some it may be something that they only do on occasion.
Sex Is Beneficial To A Relationship
Remember too if you are nervous about performing oral on your partner that sex, foreplay and all that goes with it is beneficial to a relationship. The reason being is that the physical act of touching someone and bringing them pleasure makes you feel closer to a person.
This is why it is key to relax when you are with your other half. At times, it can be difficult to forget the worries of the day or issues that you may have with your kids or at work. Try to let everything go and simply just be with your partner. In doing so, you will go with the flow a great deal more and you'll enjoy sex that much more too.
Sex often begets sex too, and the same can be said of oral or the amount of times you give a blowjob. The reason being is that the more you practice it the more it will become something that you are good at. In life, we all need to practise to improve our performance. This is never more so the case than when you are with your hubby and the man you are going to spend your life with.
You'll find that the more you have sex with him, or oral sex with him, the more you'll find you know what kind of thing he likes - where he likes your hands to touch him or what type of position he likes. The same will be true of you. The more you have sex with you partner the more he will understand what you like and if there is something that you don't. It doesn't have to be every day, but do try to be together regularly.
It's about learning and understanding each other's bodies and what turns you on so that you can enjoy orgasms each and every time you get together. If you feel like you are too nervous to explore your sexuality with your partner, it is recommended by so many studies and experts just to let go, and sleep with each other as often as you can. Every orgasm you give each other will grow your confidence and his too.
It may be these case that you find that you start to enjoy giving your hubby head more, or even if you don't, you may like that he likes it a lot. You need to find what works for you as a couple as sexual intercourse is so important to a relationship. The only way to find what works for you is to practice practice practice!
What Frequency Should You Give Your Husband Oral - The Bottom Line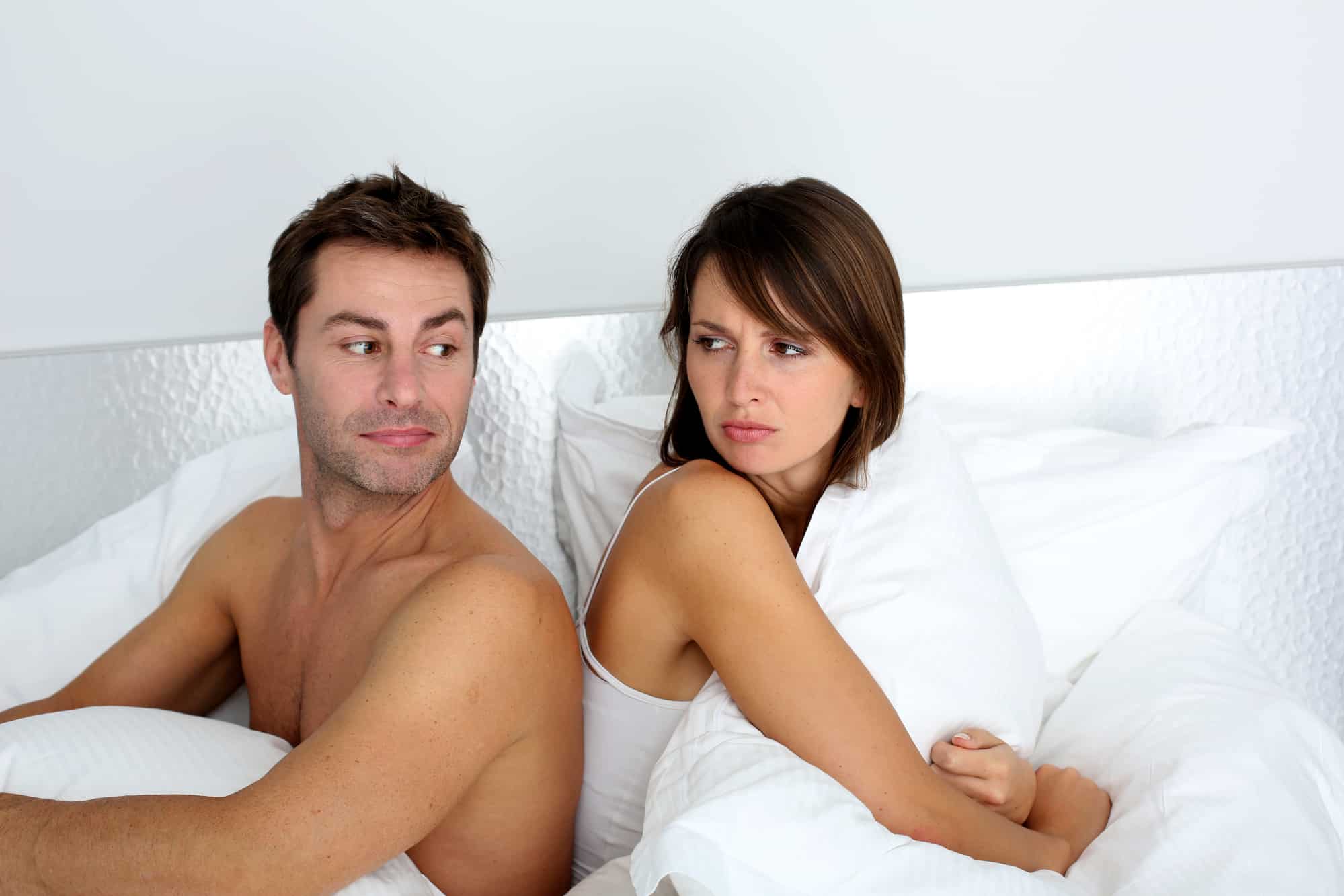 If you are wondering, or worrying about how often you should perform oral on your hubby or boyfriend, try not to overthink it. Sex is best when you go with the flow and follow your instincts and don't think too much.
If you overthink things, you are likely to simply worry yourself too much. When you start worrying when you are in bed with your other half, you can become too nervous to enjoy it. This will then have an impact on how much your partner enjoys himself too. This is key to both of you having a healthy sexual attraction where everyone has their needs met.
Ultimately, you should never feel pressured into doing anything in your sexual relationships. Be they blowjobs, kissing or anything even remotely kinky - if you don't want to do it, don't. Husbands and boyfriends that are worth sticking with, will understand and not want to force you into doing things that you are not happy to do. They will want their girlfriend to find satisfaction with them, just as much as you want to find ways to satisfy him.
Have you ever wondered how many times a week you should be giving your partner oral? Do you ever worry that you are not making your other half happy in bed? Leave your thoughts and comments below so that our readers can benefit from your experience. It can be hugely comforting in a relationship knowing that others have gone through what is currently troubling you.