A goddess party is a great way to celebrate women. There are many different types of goddess parties. Some are for pregnancy and others are for divorce recovery. You might find healing crystals at a goddess party or someone reading palms at these parties. Goddess parties have become very popular in recent times.
If you are preparing to throw a goddess party, you are in luck because this article is going to give you all of the tips you need to throw a successful goddess party! Just sit back and relax, enjoying this article that explains what you need to know about goddess parties. We'll even answer the most frequently asked questions about these parties.
How to Throw a Goddess Party (11 Hot Tips)
1. Remember the purpose of having goddess parties.
Remember that this is probably because you or your friend is single, but that is not a permanent state of being. You won't be single forever, especially if you do not want to be! If you are going through a divorce or bad breakup, you might be feeling like the pain is going to last forever, but that is the point of this party! It won't! You're a great gal!
If the celebration is for you, just don't get too down about what you are going through. This is a time for your friends to show you support and love. Allow them the chance to do that; try not to break down crying or focusing too much on the hurt and pain you are feeling. I know; it feels like it's the end of the world right now, but this isn't permanent!
This celebration should let you know that you have a strong support group - a nice group of friends who are there for you when you need it the most. Don't allow the fact that some guy broke your heart to ruin your night with your friends. Instead, embrace the greatness of what is going on around you and enjoy every second of the celebration!
2. Invite all of your best girlfriends.
Invite women who understand what a goddess party is or at least can help your friend celebrate her womanhood in the way she would want. If the girl who needs to be celebrated has really stuffy, old-fashioned friends, you might try to find women who enjoy spiritual things instead. Celebrating with spiritual friends is the key to an awesome party!
A good spiritual friendship means that you have someone with the same values as you. Now not all women are going to share this with one another, so keep an open mind if you are hosting an event for someone else. However, if you know of spiritual friends that your friend has, invite them! They will certainly enjoy this event and make it joyful for all!
3. Create positive energy.
Be sincere if you are going to throw a party for another woman. Don't offer to do it if you are not into these kinds of parties. Your negative mood will just spoil the fun for everyone. Make sure you understand the purpose of celebrating womanhood and why the group of women is gathering together. If you don't get it, don't offer to host one.
4. Set the mood.
Purchase and light some scented candles to set the mood for the party. You might enjoy the scents that your friend is into. Those might be best for the party because they represent your friend and what she is like. Remember that the celebration is all about her and not you. You should find ways to make her happy as you set the mood.
5. Include at least one fun activity.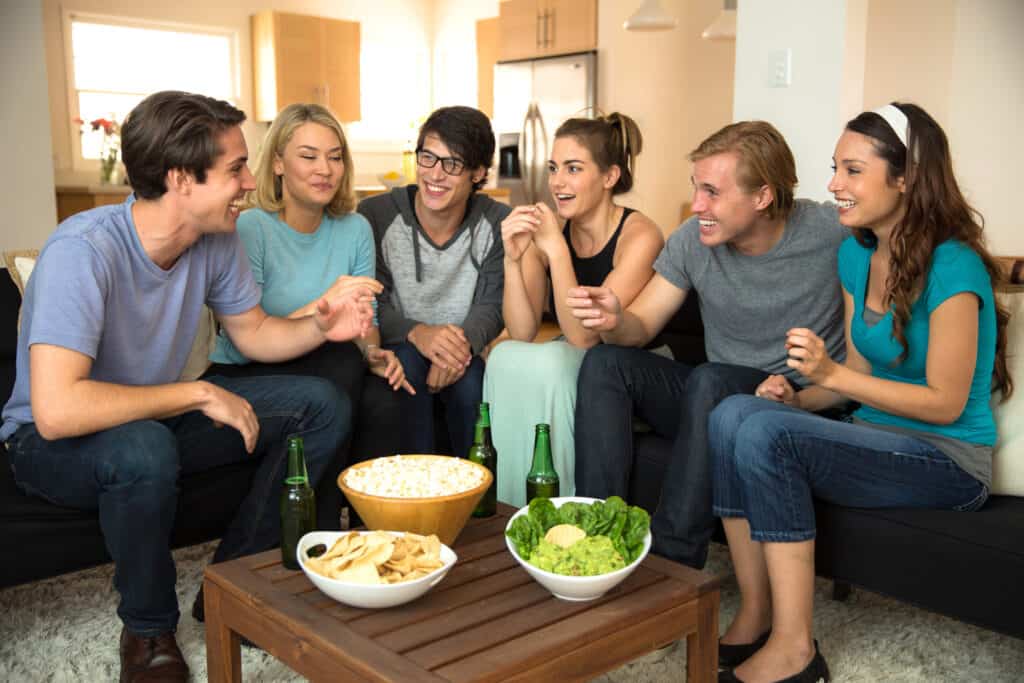 Depending on what the goddess is like, you might want to include an activity that involves a board game, trivia about the goddess, or palm reading. Sometimes, spiritual activities like this can help everyone get in the mood that you are trying to set. You should do things that make people happy and joyful as they are gathering together.
6. Decorate appropriately.
Put up some festive lights. If you don't have any and cannot purchase any, clear or white Christmas lights would work! You could also use streamers and white balloons. You want to set the atmosphere as one that celebrates your friend. If she loves pink, consider decorating the room in different shades of pink to celebrate your friend's favorites!
7. Play awesome dance music.
People may wish to listen to calm music or some music that soothes the nerves. Often, at parties, people get nervous because they are around a bunch of people they do not know and are not comfortable with. At a goddess party, different things can happen that might make someone uncomfortable, so set the music to reflect relaxation.
If everyone knows each other and chitchat is a thing of ease, you might be able to listen to dance music! I would suggest playing some tunes that make people want to move around and have a good time! I'd also suggest sticking with chick songs since this party is for women. You might like songs by Pink, Zendaya, or Dua Lipa!
8. Buy delicious food.
Depending on the women who are invited, you may have to cater to different tastes. For example, if you invite vegan women, you might want to purchase food and supplies that are vegan-friendly. You would not want anyone feeling uncomfortable because you did not respect their beliefs or lifestyles, especially if you know better!
If you have a group of easy-going women, you could just grab a few pizza pies or some finger foods. You might purchase cupcakes or little snack food items like pretzels, chips, and vegetable sticks with different dips. You'll want to purchase something that everyone who is invited can enjoy! Be open-minded when you buy food for the party!
9. Use crystals.
According to the goddess party thrown on the show, I'm Sorry, healing crystals like a rose quartz crystal are very popular and are must-have items for a goddess party. They can get expensive, but they may be the right choice, depending on the goddess who is being celebrated at the party. If she is really into it, you may want to buy one for each person!
10. Buy cool gifts for everyone.
Just like bachelor parties and bachelorette parties have gift bags, goddess parties should also include gifts for those invited. If you are on a budget, you don't have to go crazy with what you purchase. Hit the dollar store and buy some cute little frames, stickers, or other office supplies, and little trinkets to remember the night!
11. Toss the technology.
When you are supposed to be devoting your time to your friend, the last thing you want to do is to pay too much attention to your cell phone. That's not fair to her. Turn it off and toss it in a closet. You should ask that everyone ditch their technological devices during the party to show the goddess the respect she deserves!
FAQs
To Sum It All Up
Have you ever been to a goddess party? What happened at the goddess parties you've been to? Do you think goddess parties are worth the effort? Although I've never been to one, I know they are a lot of fun! Let us know all about your experiences in the comments.
Use this tool to check whether he actually is who he says he is
Whether you're married or have just started seeing someone, infidelity rates are on the rise and have increased over 40% in the last 20 years, so you have all the right to be worried.
Perhaps you want to know if he's texting other women behind your back? Or whether he has active Tinder or dating profile? Or worse yet, whether he has a criminal record or is cheating on you?
This tool will do just that and pull up any hidden social media and dating profiles, photos, criminal records, and much more to hopefully help put your doubts to rest.
Utilize this tool to verify if he's truly who he claims to be
Whether you're married or just started dating someone, infidelity rates have risen by over 40% in the past 20 years, so your concerns are justified.
Do you want to find out if he's texting other women behind your back? Or if he has an active Tinder or dating profile? Or even worse, if he has a criminal record or is cheating on you?
This tool can help by uncovering hidden social media and dating profiles, photos, criminal records, and much more, potentially putting your doubts to rest.