Are you tired of going to bars to meet your mate? Are you looking for a great dating website? If you would love to hear about the best dating sites for over 40, this article is perfect for you.
Dating online can be tough, especially if you are looking for more than a fling. Maybe you are searching for a serious relationship - one that might lead to marriage even. A niche dating site might be right for you. Consider checking out one for your age group.
If you search for your demographic, you'll likely meet mature singles or others who are wanting serious relationships. Maybe you need a senior dating site or just one that covers your age range. Keep in mind that some of these dating sites have a completely free membership, but others require a premium subscription.
Whether you are looking for a Christian dating site or the best senior dating site, this article will walk you through all of the most popular ones. That way, you can explore these options for yourself! Let's dive in and take a look at the online dating scene.
Why Is Dating Over 40 Challenging?
There are many reasons that it is difficult to find a match in this age range. Let's take a look at what's hindering your search. While you may find online dating or the use of dating apps to be helpful, there are reasons this can be a drawback.
1. You are set in your ways
You probably dated in one way when you were younger, and now you date in a completely different way. Unfortunately, this is a pretty inevitable fact of life. So, if you are trying to date and have no luck, it could be because you are stuck in the way you used to be.
Take fictional Melanie as an example. Her mother always told her that if a guy didn't open the doors for her, he was selfish and not worth any more of Melanie's time. Melanie knows this is not the case 100% of the time, but as an older adult, she still has that assumption.
2. Children or exes are involved
Some people will simply not date someone with "baggage" - as lovely as they can be. Perhaps your girlfriend never wanted to be a mother - even a stepmother! Maybe you have a very "protective" new boyfriend who wants to be the only man in your life.
It is nearly impossible to find someone in their 40s with no children and no exes. Often, when we do meet a person who never had a past like ours, we are skeptical, thinking, "What's wrong with them?" Even THIS false belief can throw a person's perspective off.
3. You have changed
Change will happen. It's basically an inevitable part of life. Let's say you used to only be about dating someone who was sensitive and showered you with attention. Perhaps now you realize that all of your exes like that were carrying some shady past.
Now, if that sounds like you, what do you currently look for in a man? Are you using the same criteria for a mate that you once did? If so, you need to adjust that to match what you are currently searching for. Otherwise, your game is going to be rained out fast!
4. You worry that online dating is not safe
Are you skeptical of online dating? Is online dating safe? Maybe you've heard horror stories from your friends and family that just make you frightened to meet someone new. If you feel uncertain, this might be hindering you from a successful date!
5. You don't want to try the technology
The older we get, the more technology changes for us. Once again, this is an inevitable part of life. The fear you have in regard to technology needs to be replaced with confidence. Think of all you could do if you just put your mind to it and gave it a shot!
6. An extensive personality test is required
As you will read, many of the sites do require testing, but this is to weed out the individuals who only want sex and do not care about a deeper relationship. If you suspect that you are one of those individuals, consider Tinder or a similar app.
It is well worth the time to take a personality test. Think about the person you want to marry one day and what kind of woman he would want to be married to. Do you fit the bill? Maybe it's time for some self-reflection to determine the answer.
7. You do not want to video chat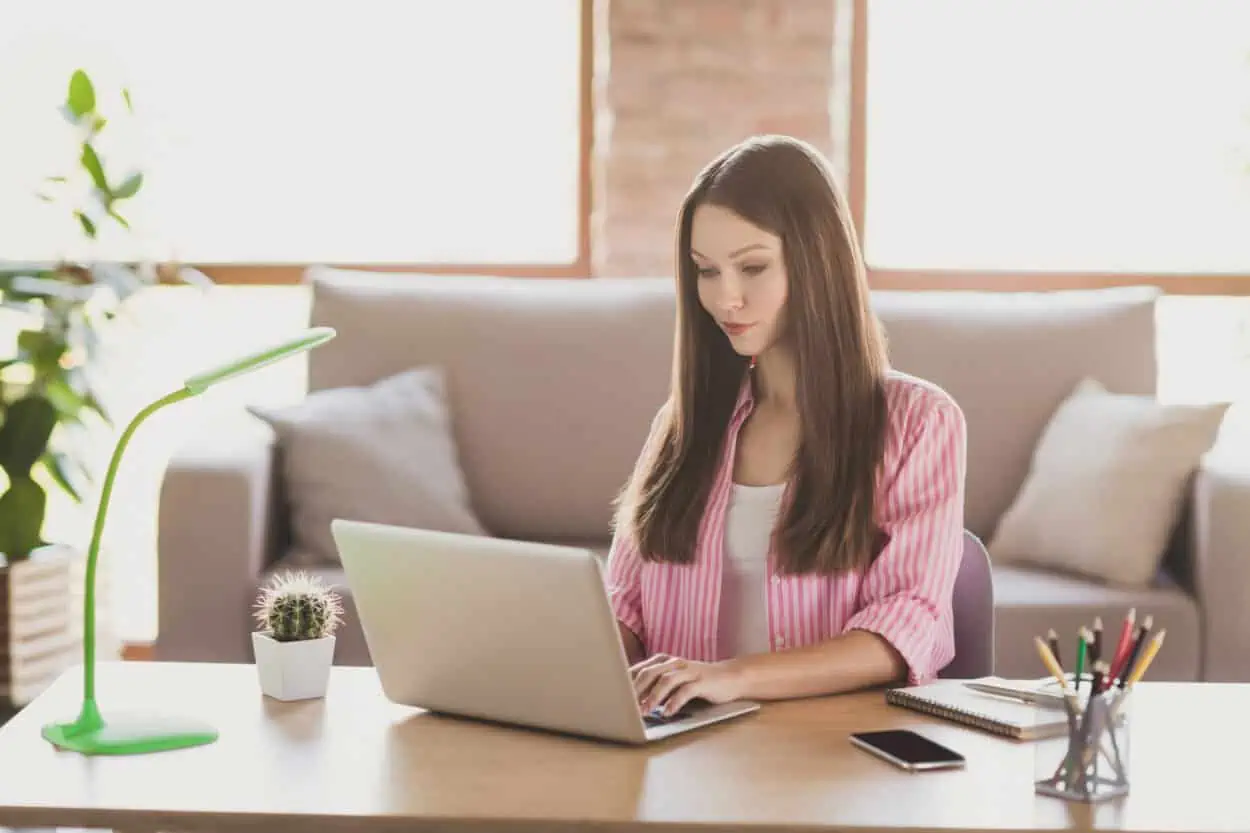 Video is tough. After all, people can see what you are doing every second of the call! This is scary for those of us who aren't radiating with confidence. However, think of it from the other person's point of view - they just want to check to see who you are.
8. You seem to only find casual relationships
Even if you have been dating online for a long time, there is no guarantee of success. The man you wish to marry is not likely going to be your first match. Even if you were to make your dreams come true, dating today is tougher than ever.
Often, we get into one fling after another and never make it a point to put our best foot forward, except maybe during that first date. Those relationships that never get serious are easy to come by, but when it comes to commitment, it can be tough on a person!
9. It's complicated because there's baggage
Everyone has some kind of baggage. Maybe they do not have one of the criteria listed above (exes or kids) but struggle with chronic illness or recovery issues that they wish to keep hidden. While it's best to be yourself in relationships, always keep your guard up.
Realize that no one is perfect. You will need to screen each date you go on and ask the right questions to determine if they are a match for you or not. Also, realize that not everyone is going to want to talk about their past on the first date.
You are not perfect, so why expect your date to be? Often, when we have been hurt a lot in the past, which is inevitable in our 40s, we are cautious about spilling the beans. Make sure you keep an open mind and an understanding attitude with your date.
10. You can't find anyone who shares your interests
So, we get weirder as we age. Many people go from being "city" people to having a favorite hobby of gardening or raising chickens. Instead of looking for someone with your exact interests, why not be flexible?
If you cannot find anyone who loves to collect random books from garage sales, puts toys together in their free time, or plays champion chess on the weekends, realize that we are each unique. You have your weird "things," too. Be accepting!
How to Succeed with Online Dating Sites
It's important to know how dating apps work, especially when you are dealing with a large dating pool. However, there are a few different ways in which you can find a good dating site, have a positive dating experience, and discover what other users are all about. Here are some ideas.
Use this tool to check whether he actually is who he says he is
Whether you're married or have just started seeing someone, infidelity rates are on the rise and have increased over 40% in the last 20 years, so you have all the right to be worried.
Perhaps you want to know if he's texting other women behind your back? Or whether he has active Tinder or dating profile? Or worse yet, whether he has a criminal record or is cheating on you?
This tool will do just that and pull up any hidden social media and dating profiles, photos, criminal records, and much more to hopefully help put your doubts to rest.
1. Be yourself
No one wants to date someone only to find out they are not who they claimed to be. Make sure you are genuine in your efforts online. Do not lie about yourself or even exaggerate, as the truth will come out in the end.
2. Cast a wide net
There is no rule that says you only have to be on one dating platform. While these are the top sites that I know about and have researched, who is saying you are limited here? Try more than one, or consider trying another avenue in meeting a mate.
3. Have a variety of interests
While being single can be easy in terms of what you do with your free time, many people do not want to date someone who has no interests similar to theirs or whom they can tolerate. Try watching a sporting event or heading to the library to find a new book.
4. Be the person you want to marry
If you are looking to marry a Christian, you'll likely want to find someone who shares your passion for going to church. Otherwise, you could find out later on that the two of you are just too different, and a nasty breakup could follow.
Look for someone that has a great foundation - beliefs that are in line with what you can tolerate. This holds true for having kids and getting married. If you are not going to change your beliefs, look for someone online who shares yours.
5. Play hard to get (but in a healthy way)
While this is a pretty old rule, it does tend to still work - even today. Do not be needy, passive-aggressive, or desperate when dating someone new. Have your own life and stay busy with it. This might even make you more appealing to your mate.
9 Best Dating Sites for Over 40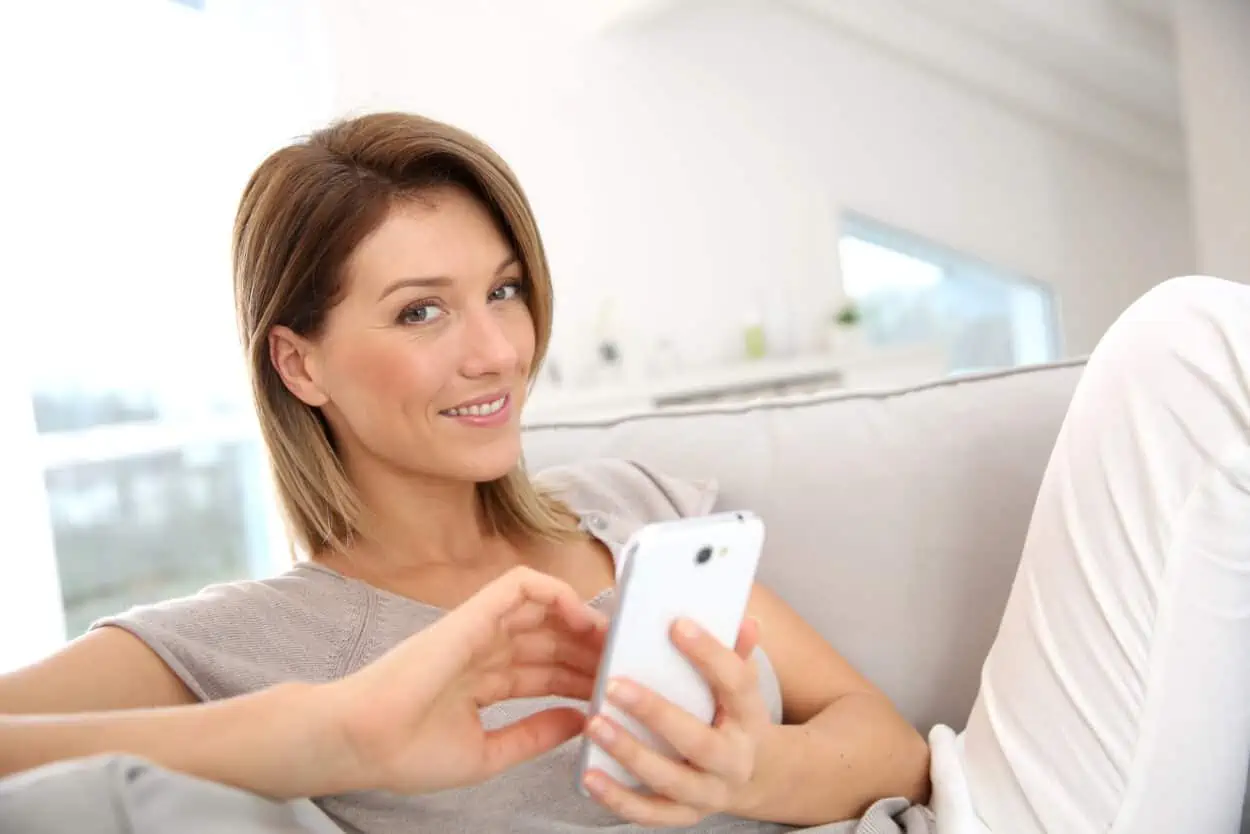 If you have tried casual dating at the bar, you know that the dating pool is tough to swim in. Because of this, you have likely had to turn to dating sites and apps. An online dating site can lead you to a serious relationship, but you must be honest. Try one of these mature dating sites.
1. Hinge
Hinge is a great dating website if you are looking for multiple ways to interact with the object of your affection. There is a free version of this site that you can definitely try out to decide if it is right for you. The use of multimedia is very appealing for this one!
2. eHarmony
When I decided to change my dating strategy, eHarmony was the website that made the most impact on the quality of men I met. Granted, there is an exhaustive personality test that you must take. However, once you are done with the sign-up process, it's amazing!
If I had to choose one paid dating site to recommend or try again, it would be eHarmony. They are one of the best dating sites because they truly screen the individuals represented on their website.
It is true that it is a bit expensive, but wouldn't you like to meet quality individuals over a quantity of other users on a free site? With this online dating site, you can send messages to the one you are interested in and may find a great deal of compatibility.
This dating site was created by Neil Clark Warren, who has also published some awesome books on dating. The quality of men I met on eHarmony was far above those I met on other dating apps or websites. It truly is worth the money and effort.
3. The League
What's great about this dating app is the use of video. Plus, the League takes a lot of the guesswork out of the dating game. You are able to set preferences on this site to allow the site to match you with at least three individuals in your local area. What fun!
4. Plenty of Fish
Plenty of Fish is known for having the best free version online. This is the best dating site if you are looking for quantity and do not care as much about the lengthy sign-up process that other sites make you jump through hoops to do.
5. OK Cupid
I still hold that eHarmony is the best bet. However, a few things do make OK Cupid another viable option that should be considered at the top of your list. They offer their services at no charge and also have the compatibility screening option.
I love that they are still free and do compatibility testing. However, what I love the most is that this is the website where I met my husband. OK Cupid is very similar to eHarmony in their matching process, so you are likely going to find someone you really like.
The odds of finding someone local who shares your interests are pretty slim on your own. That is why this dating site is so fabulous - they do all the work for you. You are able to answer many quizzes to determine the best match.
6. Match
Match dot com boasts that they have been serving singles for 25 years. I have used this website, and it is user-friendly. However, you do not usually meet the same quality of individuals that you do on a website or app that does proper screening.
7. Christian Mingle
If you are looking for a spiritual marriage or long-term Christian relationship, Christian Mingle is the way to go. While you are welcome to try international dating, Christian Mingle is geared toward those who want to date a Christian locally.
8. Silver Singles
According to their site, Silver Singles has over one-million users! This site is just right for senior dating. You might not want to believe you are doing anything labeled "senior dating," but if you are still single, senior dating is just a way to say you are wise!
9. Elite Singles
Elite Singles is pretty great since they have such a great mobile app. This means that you can hop on Elite Singles wherever you go. The customer service at Elite Singles also helps it rise above its competition. Keep in mind Elite Singles does not do videos.
Top Tips to Succeed on Dating Sites in Your 40s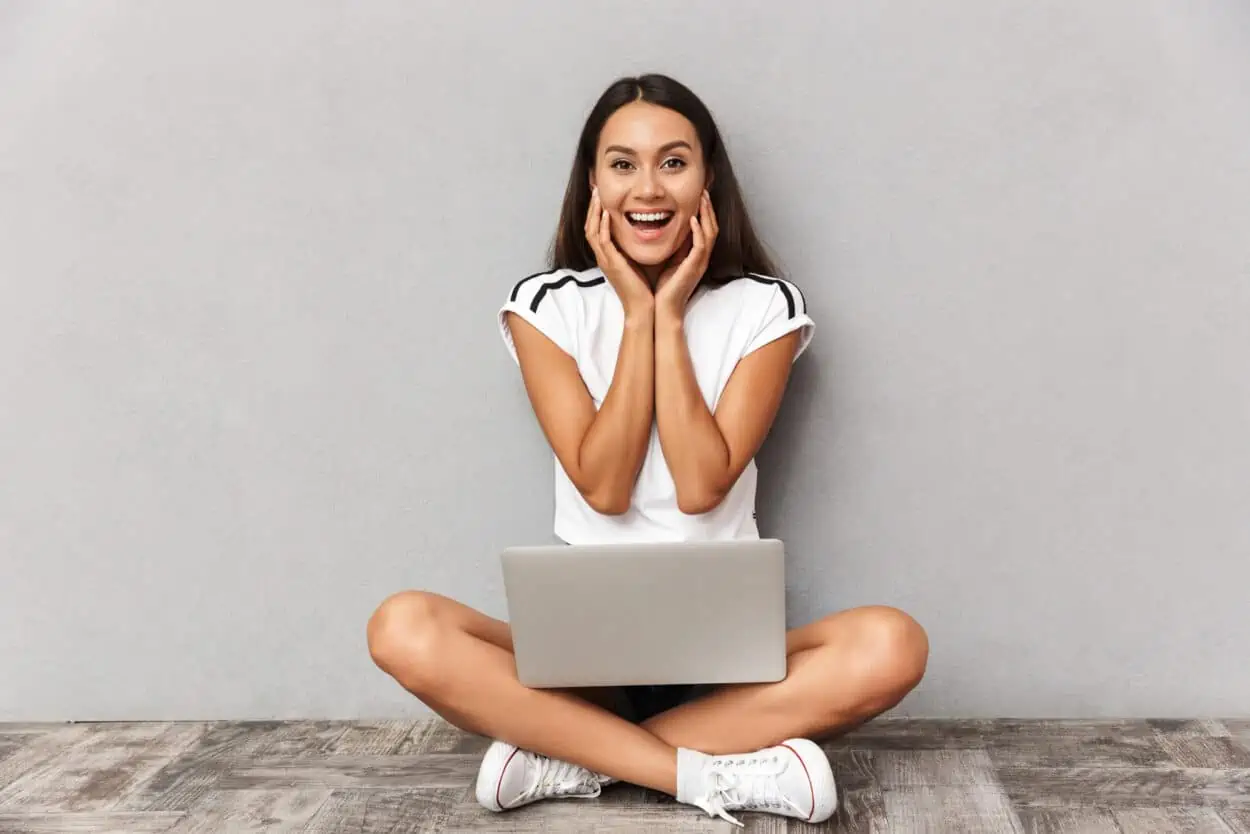 Is your dating profile lacking something truly original? Do you want to move on from your past relationships? If you have tried online dating services or other dating sites not mentioned in this article, you might need to try something new. Let's look at some tips.
1. Remember your core values
As mentioned, try to find someone who has a foundation similar to yours. If you are a Christian, it might help you to search for someone with a similar religious background. Of course, opposites can attract one another, but this is a good tip to follow anyway.
2. Look for someone with similar interests
There is nothing and no one saying that you need to find someone who knits sweaters for their cats as you do. However, it would surely ease the tension of a first date if the two of you shared a passion. Why not find someone that loves feline friends?
3. Keep your guard up
If you have been hurt in the past, it's always wise to keep that guard up. Have you had a lot of one-night stands? Are you looking for something more serious this time? Let them know during the "get to know you" stage what your expectations and boundaries are.
4. Post accurate pics of yourself
There is not much worse than going out with someone who looks nothing like their picture. Also, this just ruins online dating for others, as you have now given it a bad rep. Treat others like you would want to be treated. You'd hate someone to misleadyou!
5. Be cautious
When participating in online dating, always follow safety protocols. Make sure someone knows who you are meeting, what time the date will take place, when to expect you to be home, and where you will be during the entire date. Stay safe always!
6. Stay away from scary people
As mentioned, everyone has a past. We all carry baggage, but there are some things that should stand out as red flags. Do they talk sexually about inappropriate things? Do they frighten you in some way? Maybe you just get a bad vibe. Trust your instincts.
7. Don't take things too personally
When it comes to online dating, people change their minds all the time. For example, maybe this person was previously online while at work and got his computer taken away. Maybe he or she doesn't have access to the login information info - nothing to do with you!
FAQs
Conclusion
Looking at one's dating preferences in regard to the dating pool that you have available can be depressing, but don't be scared.
To find the best dating app for over 40, there is no better resource than this article. We've looked at one popular dating site after another, showing you both free and paid dating sites for people over 40. Many do require a premium membership for more advanced features, but often the free version is all you need!
What is a popular dating app that you've used? Please share!
Utilize this tool to verify if he's truly who he claims to be
Whether you're married or just started dating someone, infidelity rates have risen by over 40% in the past 20 years, so your concerns are justified.
Do you want to find out if he's texting other women behind your back? Or if he has an active Tinder or dating profile? Or even worse, if he has a criminal record or is cheating on you?
This tool can help by uncovering hidden social media and dating profiles, photos, criminal records, and much more, potentially putting your doubts to rest.