Are you curious as to whether or not an Aquarius man and a Leo woman make a good love match? If you want to learn more about how these two zodiac signs function in romantic relationships, this guide is for you.
These two zodiac signs are placed opposite each other on the zodiac wheel, meaning their relationship will be mutually beneficial. Upon meeting, these two have an instant connection which is obvious to all around them. However, their differences and strong sense of independence could cause issues in the long run.
If you want to find out how this pair bodes in an intimate union by the example of celebrities, read on.
An Overview of This Zodiac Couple
Generally speaking the Aquarius man is independent, spontaneous, intellectual, eccentric, unique, aloof, complex, and at times, closed up. He's an air sign that spends more time in his head than he does in his heart, and, as such, he can be out of touch with his emotions sometimes. He's ruled by Uranus, the planet of invention and disruption.
Leo women are all about pride and if you're to win her over in the long run, you need to carry yourself with a sense of pride, too.
She's loyal, creative, courageous, affectionate, and attention-seeking. This lioness is ruled by the Sun and at times can be assertive and domineering, too. In an intimate relationship with a Leo woman, she'll be doting, passionate, and easy to read.
When it comes to the compatibility of Aquarius and Leo, there's an "opposites attract" sort of energy here which draws this air and fire signs towards each other. Both of these individuals have a deep desire to help and uplift those around them which is only magnified when they come together as a couple.
There's a lot they can learn from one another and their relationship is sure to be mutually beneficial. This duo certainly has the makings of a fairytale union.
Aquarius Man and Leo Woman Famous Couples
Taking a closer look at Aquarius man - Leo woman famous couples might give a better indication regarding the compatibility of these two individuals.
1. Kate Beckinsale and Michael Sheen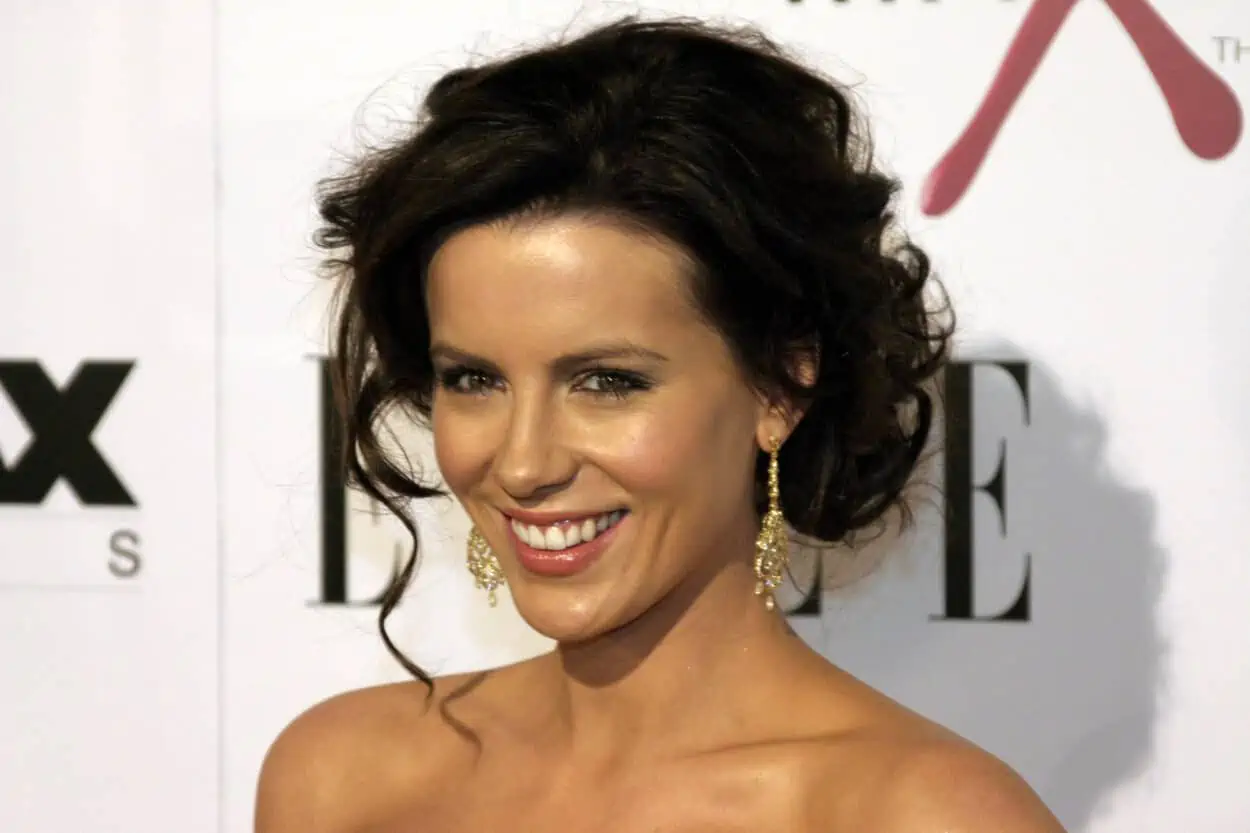 Kate is an English actress and model who studied at Oxford University. She is known for her roles in Much Ado About Nothing, Pearl Harbor, Underworld, Click, and Serendipity.
Michael is a Welsh actor who worked primarily on stage in the 1990's. He studied at London's Royal Academy of Dramatic Art and has since starred in numerous films, including Twilight, Home Again, The Queen, Midnight in Paris, and Passengers.
This pair met in 1995 and by 1999 they had a daughter, Lily, together. Although never officially married, the pair formally split in 2002 and a couple of months later Kate was engaged to Len Wiseman. Kate and Michael may not have worked out romantically in the long run but to this day they still love each other, even if it's just as friends.
2. Seth Green and Clare Grant
Seth and Clare's common interest, comic books, famously brought them together when they met at the reopening of their favorite comic book store, Golden Apple Comics, in 2007. In 2010 the couple tied the knot and have been happily married ever since. Clare admits that she had no idea Seth was planning on proposing, let alone getting married.
The couple have worked on a few projects together including the TV series Robot Chicken which they created and produced together.
3. Ashton Kutcher and Mila Kunis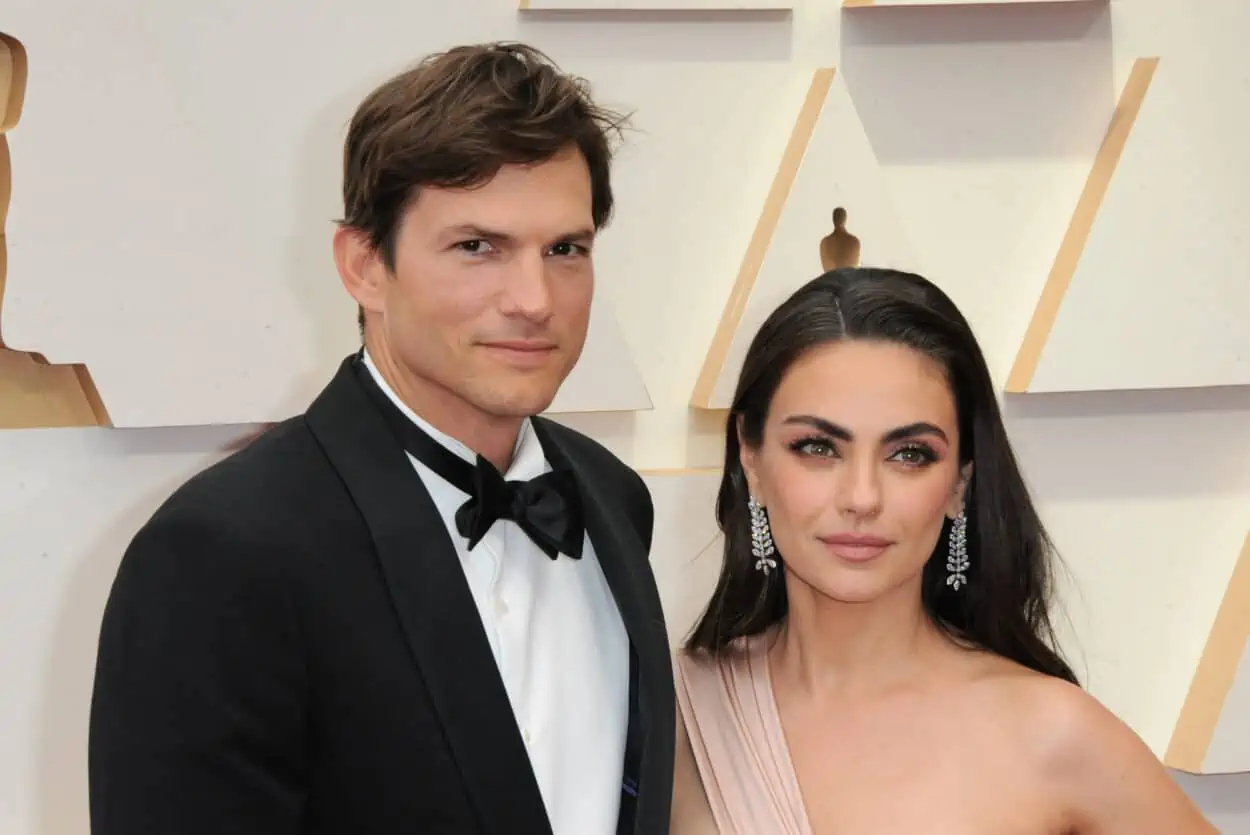 Ashton and Mila are probably the most well-known of all the Aquarius and Leo celebrity couples. Kutcher is best known for his roles in Just Married, What Happens in Vegas, Killers, and Valentine's Day and Kunis is known for her roles in Ted, A Bad Moms Christmas, The Spy Who Dumped Me, and Black Swan.
This pair met in 1998 and only started dating 14 years later when their paths crossed again at The Golden Globes Awards in 2012. The pair got married in 2015 and are still happily involved. They've since welcomed two children into the world, Wyatt (8) and Dimitri (6).
Both Mila and Ashton have had very successful careers in the entertainment industry all while building a happy, solid, family life together.
4. Gabriel Macht and Jacinda Barrett
Macht, best known for his role as Harvey Specter in the hit TV series, Suits, married Barrett in 2004, shortly after meeting on set. In 2007 the pair welcomed their daughter, Satine, into the world and in 2014 they welcomed their son, Luca.
Macht and Barrett are still happily married and continue to inspire others all over their world thanks to their successful careers, happy relationship, and strong family values.
5. Silvia Colloca and Richard Roxburgh
Another incredibly strong couple, Colloca and Roxburgh are evidence that Aquarius men and Leo women have great love compatibility. This Australian power couple got married in 2004 and have since had three children together, Raphael, Miro, and Luna.
Colloca is an actress, TV presenter, and chef, and Roxburgh is an actor, director, and writer better known for his role as Clever Greene on Rake.
Despite the fact that they both have busy and successful careers, they've managed to build a strong, loving relationship and family life, and are quite literally inseparable.
Roxburgh recalls that one of the most trying times in his life was when he had to leave his wife and family for 3 months to go work in Russia. They had never been apart for that long.
6. Burt Reynolds and Loni Anderson
Burt and Loni are one of the most iconic Hollywood couples of the 80's, despite the fact that their relationship was tumultuous and sadly, ended in divorce. This couple started dating in the early 80's, finally tying the knot in 1988. In 1990, they adopted their son, Quinton Anderson Reynolds.
Use this tool to check whether he actually is who he says he is
Whether you're married or have just started seeing someone, infidelity rates are on the rise and have increased over 40% in the last 20 years, so you have all the right to be worried.
Perhaps you want to know if he's texting other women behind your back? Or whether he has active Tinder or dating profile? Or worse yet, whether he has a criminal record or is cheating on you?
This tool will do just that and pull up any hidden social media and dating profiles, photos, criminal records, and much more to hopefully help put your doubts to rest.
Reynolds was an American actor, director, and sex symbol of the 70s. Anderson is an American actress and model with three Golden Globe Awards and two Emmy Award nominations to her name.
Burt and Loni got divorced in 1994, citing infidelity as the main reason. Later in his life, Reynolds admitted that the only woman who ever truly stole his heart was Sally Field, who he dated for 5 years before his marriage to Loni Anderson.
7. Robert Wagner and Jill St. John
This power couple has been together for over 30 years now - yet another successful relationship between a famous Aquarius man and Leo woman. Robert and Jill met in the 1950s but only started dating many years later, after the death of Robert's first wife. This couple has a love for adventure and travel and leads a glamorous life.
This beautiful, nurturing relationship has definitely stood the test of time and gives couples all over the world hope in a 'happily ever after,' even after trying times.
8. Zawe Ashton and Tom Hiddleston 
This British couple have been together since 2019, after co-starring in London's West End. Tom Hiddleston is an English actor known for his roles in Loki, Thor, Kong: Skull Island, and The Avengers and Zawe Ashton is known for her roles in Fresh Meat and Not Safe for Work.
They have kept their relationship mostly private and out of the limelight. The couple is engaged and welcomed their first baby into the world last October.
9. Gracie Allen and George Burns
This couple's unconventional relationship lasted over 40 years and proved that an Aquarius man and a Leo woman can be the perfect match.
The pair met in 1922 and fell for each other immediately. Their relationship wasn't just successful romantically, it was a massive success on-stage too – they will always be remembered as one of the greatest comedy duos in Hollywood.
Burns was never able to get over Allen's death and continued to incorporate stories of her and their life together in his performances, until his passing in 1996.
10. Whitney Houston and Bobby Brown
This infamous relationship was unfortunately incredibly tumultuous. Bobby and Whitney met in 1989, marrying in 1992, and welcomed their only daughter, Bobbi, into the world in 1993. After 15 long years of marriage the couple divorced in 2007. Sadly, drugs and abuse plagued this relationship.
Houston passed away in her bath tub in 2012 from an accidental drowning, citing cocaine use and heart disease as contributing factors.
Bobby Brown has fathered a total of seven children with four different women.
Houston and Brown's only child together, Bobbi, sadly passed away at the age of 22 in an eerily similar way to her mother. She, too, was found unconscious in the bathtub. An autopsy later revealed a number of drugs in her system that possibly contributed to the drowning.
Aquarius Man & Leo Woman Compatibility in Real-Life Examples of Celebrities
Based on the above, it's obvious that an Aquarius man and Leo woman have what it takes to make a relationship work. In fact, they have what it takes for a fairytale ending.
These couples seem to have an inherent, deep understanding for one another with undeniable sexual chemistry and great communication skills. Once they're able to understand each other's quirks and differences and find a happy medium, they're sure to make things work in the long run. 
Aquarius man and Leo woman: love and sex
In order to get into the heart of an Aquarius man, you first need to establish a sound friendship with him. He's far more likely to turn a friendship into a relationship than he is to go out in search of suitors on dating apps. Be sure to make a good impression on those close to him or else he's likely to give you the boot.
In bed, the Aquarius man is always up for something new and exciting. More so, you can bet he has the latest and greatest sex toys lined up to keep things from getting boring. If there's anything kinky or outrageous you'd like to try when it comes to sex, he's one of the best zodiac signs to explore with.
In love, the lioness is likely to get things moving at lightning speed. If she learns to slow down, she'll avoid much heartache in the long run. She pays loving attention to her partner and will show him nothing but loyalty, if he wins her heart. It's worth remembering that in an intimate relationship, this lady needs to be shown a lot of attention and admiration.
In bed, the Leo zodiac sign lets her inner animal come out. Just like her Aquarius counterpart, she's keen to try anything new and exciting.
Aquarius man and Leo woman: money and finances
When it comes to work, the Aquarius man prefers to work on his own, even if it's within a corporate or office environment. When he's alone, he's able to come up with creative ideas that are sure to propel things forward workwise.
Leos love indulging in extravagant purchases. Saving is not their forte. They are also compulsive spenders and, as such, can lose their fortunes quite quickly and easily. She can also be lazy on occasion, resisting anything that requires too much laborious work.
Despite this, these natural born leaders are able to excel in almost any career they put their minds to, rising to the top fairly quickly.
Aquarius man and Leo woman: the upsides
The Aquarius male is loyal, stable, dependable, and rational. The Leo woman can rest assured she has someone in her corner who she can always turn to and rely on for sage advice. Not only will he be the safety net under her world, if he commits, she can rest assured he's in it for the long-haul.
On the other hand, the Leo female will make sure every day with her is an exciting adventure. She will defend her partner to the death and will stick by his side through thick and thin. She's a transparent woman and will support her loved ones in all their endeavors.
More so, she's one of the most generous of the zodiac signs, sharing all of her belongings and giving generously of her time to others.
Aquarius man and Leo woman: the downsides
Ruled by Uranus, the planet of disruption, the Aquarius man is likely to cause commotion and ruffle feathers from time to time. He's also not the most romantic of the zodiac signs, which is likely to become frustrating for his romantic counterpart.
Beware, the lioness is a very opinionated individual and trying to sway her from her viewpoint might prove extremely challenging. Furthermore, her confidence may come across as arrogance. In an argument, she may seem extremely stubborn, hesitant to listen to anyone else's opinion and seldom accepting she's wrong.
FAQs
Who's the happiest Aquarius Man & Leo Woman celebrity couple?
Based on the above information, it's difficult to tell which of these celebrity couples is happiest as a few are still happily married to each other. The success of the above-mentioned relationships goes to show that despite difficulties, these two zodiac signs have amazing compatibility and can have a beautiful, happy relationship together. 
Who's the most scandalous Aquarius man & Leo woman celebrity couple? 
Again, this is a difficult question to answer because every relationship has its struggles, as seen in the above examples. However, Burt Reynolds and Loni Anderson might be one of the more scandalous Aquarius-Leo couples due to the fact that Reynolds admitted, much later in life, that his ex, Sally Field, was his only true love. This must've been a sad and shocking realization for Loni, despite their tumultuous relationship. 
Are Aquarius men and Leo women generally compatible?
Yes, generally speaking an Aquarius man and Leo woman are compatible. Despite their obvious differences, they have what it takes to make a relationship work. 
Conclusion
Based on the above information and the relationships of famous Aquarius-Leo couples, we are able to see that these two zodiac signs are indeed compatible in love. Not only do they have a lot to learn from each other, they have a lot to offer each other, too.
Once these individuals learn how to deal with one another and overcome their differences, they're sure to have a happy, stable, and harmonious relationship.
Utilize this tool to verify if he's truly who he claims to be
Whether you're married or just started dating someone, infidelity rates have risen by over 40% in the past 20 years, so your concerns are justified.
Do you want to find out if he's texting other women behind your back? Or if he has an active Tinder or dating profile? Or even worse, if he has a criminal record or is cheating on you?
This tool can help by uncovering hidden social media and dating profiles, photos, criminal records, and much more, potentially putting your doubts to rest.