Are you planning a vow renewal with your spouse? This occasion is an excellent way to commemorate your union and appreciate the good times spent together. However, to ensure the vow renewal is successful, you need to know the do's and don'ts of vow renewals. This is vital if many family and friends will be coming.
You might want to plan your vow renewal like a wedding, but there are several rules to follow that guarantee a proper retaking of vows. Below are some of the best vow renewal etiquette a couple should follow to give them the most conducive wedding they can ask for.
19 Vow Renewal Etiquette Tips And Rules To Follow
1. Your vow renewal shouldn't be a second wedding
There's a lot of pressure in planning a wedding, which is why you shouldn't treat vow renewals as a second one. Instead, take it as an occasion that commemorates the love you have for your partner. This process relieves a lot of burden on you and your significant other and friends and family.
Your arrangements should be as simple as possible because this step is key to truly enjoying the process. The couple should feel relieved after the occasion and not stressed out. The less cumbersome the event is, the happier everyone would be in the long run.
Pick an accessible location with the perfect number of people you can accommodate, and decide to have a good time renewing your vows.
2. You can wear your old rings
People often wonder whether it's right to use their old rings or get new ones for their vow renewal. The answer is that either of the two options is suitable since the occasion is not an actual wedding. However, if you want to use your old rings, you can customize them to make them unique for the event.
Getting an inscription that resonates with your union will add style to the occasion and create new memories. You can also opt for new rings to commemorate a new chapter in your love story.
The most critical aspect is to stick to what both of you prefer. It would help if you took your vows with something both of you ultimately adore. If using the rings you used when taking your first wedding vows would be more memorable, then you should opt for it.
3. Make the proposal simple
Getting married is a big deal for almost anyone, which is why most people make big plans for the proposal. On the contrary, since a vow renewal isn't a second wedding, you should propose as simple as possible.
It could happen at a restaurant or while the couple is taking a walk together. The most crucial thing to remember is that both of you are already married; thus, the thought will count more than the portrayal.
Your request for a celebration should make your partner feel loved and not get burned out by the thought of planning a wedding. Retaking your vows should be a sweet experience for both of you, so try to make everything as uncomplicated as possible.
4. Anyone can officiate the ceremony
A vow renewal isn't legally significant, which means you can be creative with who officiates the ceremony. Your father, relatives, close friend, or even one of your children can handle the responsibility. You can also decide to hire someone for the occasion if it is more convenient for both of you.
The most critical factor to remember during renewals is that it has to be as intimate and casual as possible. This process makes the occasion more memorable and ensures you start your journey on a positive note.
Being creative with who officiates the wedding is one way to spice up the event. If you're mainly inviting your close friends, having one of them lead the occasion would make things more personal.
5. You can wear anything other than white
Taking your wedding vows for the second time should be treated as a casual occasion where the focus is on the commemoration of the union more than the celebration itself. For this reason, you can opt for any neutral color if it makes you more comfortable.
You don't necessarily have to dress in a traditional white wedding dress because this might be too cumbersome for the occasion. Think of the vow renewal as the most simplistic event you're going to hold.
This process eases off a lot of burden from the party's wedding. It also makes the process of taking vows a lot easier than on other occasions. This step can be a determining factor for the success of your renewal event.
6. A wedding cake is acceptable
Having a cake at your vow renewal can add some zest to the occasion. It doesn't have to be a traditionally-styled cake with many tiers. On the contrary, a simple design keeps the spotlight on you and your spouse. Your guests will remember the commemoration of the union more than they'll acknowledge other factors.
A nicely designed cake would also bring great memories on your wedding anniversary. Cutting the cake can be a creative section of the occasion, which would bring you and your guest closer together.
Most people enjoy eating cakes at weddings, and yours can be an excellent way to build bonds and share memories. Remember that the more personal your cake design is, the more memorable your occasion will be.
7. A bachelor or bachelorette party is perfect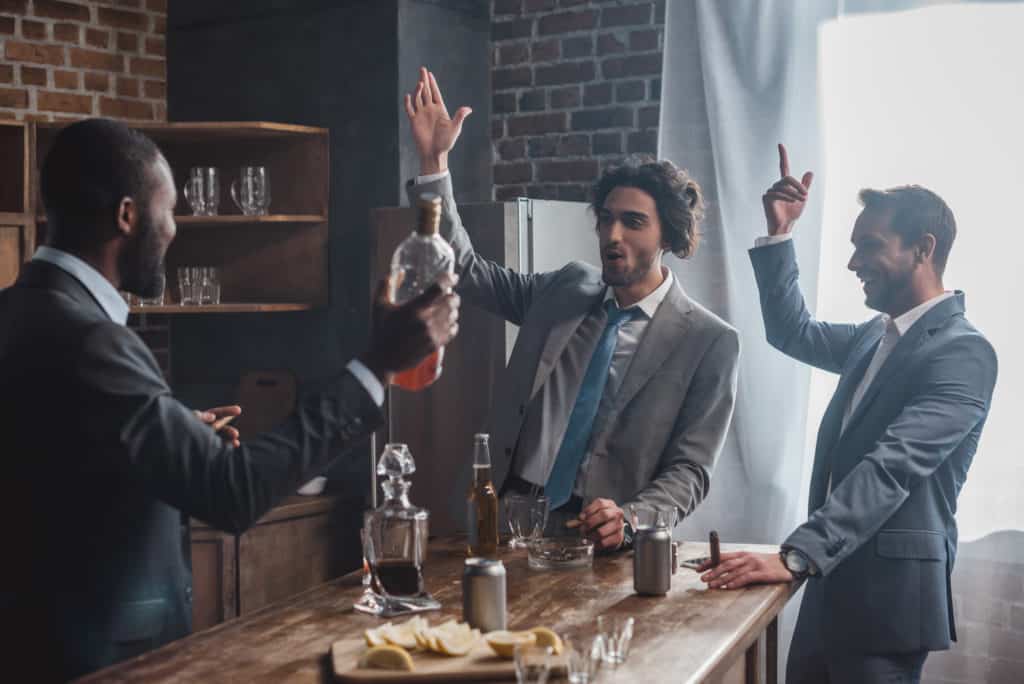 While planning your vow renewal, you can also consider hosting a bachelor or bachelorette party if it will fit into your budget. This plan is a great way to unite some old friends and have a good time before the main occasion occurs.
However, some rules apply when engaging in this step. It would be best to make the party as small as possible because a larger one would mean more funds and planning. This process would consume a lot of time and could stress couples out.
It would help if you didn't plan the party in the same way you would with a traditional wedding. Instead, organize it to the preferences of you and your friends, and everyone will be satisfied.
8. Be creative when walking down the aisle
At a traditional wedding, it's customary for the bride's father to walk her down the aisle. At a vow renewal, this process might be unsuitable since she's been married for a while. Thinking of creative ways to start the occasion without necessarily involving your parents is an excellent alternative.
Use this tool to check whether he actually is who he says he is
Whether you're married or have just started seeing someone, infidelity rates are on the rise and have increased over 40% in the last 20 years, so you have all the right to be worried.
Perhaps you want to know if he's texting other women behind your back? Or whether he has active Tinder or dating profile? Or worse yet, whether he has a criminal record or is cheating on you?
This tool will do just that and pull up any hidden social media and dating profiles, photos, criminal records, and much more to hopefully help put your doubts to rest.
Some practical examples are the husband and wife meeting each other at a section of the auditorium or having your eldest child walk the wife down the aisle. The more intimate your celebration is, the more memorable it will be.
You can come up with other creative styles for entrances. However, ensure that both parties are comfortable with the plan.
9. You can get a bouquet too
It's possible to plan a vow renewal without including a bouquet for the bride. On the contrary, that minor factor can add life to the ceremony. You don't have to simplify your vow renewal to the barest minimum. If you feel getting a bouquet will make taking the vows more memorable, you should opt for it.
Try simple designs to focus on the commemoration of the relationship and not necessarily on the wedding itself. You can also choose to get creative with your bouquet choice if it makes you more pleased.
Whatever design will make you happy while taking your vows should be your prime selection. You can even go against traditional techniques if it makes you more comfortable.
10. Try to avoid the traditional father-daughter dance
After a traditional wedding, the father has a final dance with his daughter before she begins her journey as a married woman. Since the wife is already married, it might be necessary to have such a dance after taking your wedding vows.
A helpful alternative is to have the couple dance instead. You can invite your friends and other partners to hit the dance floor to have a fantastic time after the vow renewal.
It's essential to keep a lively theme at the event to ensure everyone enjoys themself. While you may want to focus solely on you and your partner, you have to consider your friends and loved ones as well.
11. A bridal party might be unnecessary
The most crucial factor to remember when planning a vow renewal is that it's not a full-blown wedding. Therefore, throwing a bridal shower might be unnecessary for the occasion. It puts too much pressure on friends and family and may tamper with their busy schedules.
It's crucial to keep the vow ceremony as small as you can to avoid getting stressed out. Although hosting a bridal party might not be too cumbersome, it takes away the genuineness of the marriage commemoration.
Such an occasion should focus primarily on the love you and your partner have for one another. A bachelorette party might be a better alternative for the bride because it has a more lively setting where everyone can relax and have fun.
12. Skip the gift registry
Gifts are given after a wedding to support the newlyweds on their journey as partners. Vow renewals have a slightly different theme, which makes having a gift registry entirely unnecessary.
This notion doesn't suggest that you can't receive gifts from your friends and loved ones. It merely discourages having a section for donations at your vow renewal. Such a scenario will put too much pressure on your guests, which isn't necessary.
Focus more on having a great time with everyone after taking your wedding vows. Thin of the occasion like a reunion with your loved ones and friends. The more satisfied you are with their presence, the more memorable the event will be.
13. You can hold the ceremony anywhere
Couples that want to get a vow renewal should pick a preferred location. There aren't any strict rules guiding where the celebration can take place. From your home to a decorated hall, anything can serve as the best location for this event.
Both of you can also decide to do it the traditional way and get remarried in a church. Whichever option is the most convenient for the two of you should be selected. Factors like costs, comfortability, and location should come into handy when choosing the venue.
Your guest should have easy access to the area without having to travel several miles to get there. These are some of the things to consider before while planning your remarriage.
14. You don't need multiple wedding dresses
A vow renewal is relatively different from an actual wedding, making having two or more wedding dresses unnecessary. You want everyone's attention on the solemnization of your marriage, and not necessarily how perfect the occasion can be. Therefore, having a single dress styled in the most preferred way is the best alternative.
It should be comfortable enough for the primary occasion as well as the after-party, if necessary. Simple yet elegant designs are suitable for the event and capture the essence of retaking a vow. You can skip the traditional methods and opt for something more flexible. This option would make the occasion more memorable for you and our guests.
15. You can take a trip instead
A great alternative to a vow renewal is to take a trip to an exotic location, preferably where you and your partner have always dreamt of going. Such an occasion will undoubtedly leave great memories with many great stories to tell on your wedding anniversary.
This option is excellent because it shifts the focus to the couple rather than the wedding itself. It'll give you and your partner enough time to spend together, thereby improving the quality of your relationship. More so, such a trip would serve as an excellent transition into a honeymoon after the vow renewal has taken place.
From having great experiences to commemorating your marriage, both of you would love the idea of taking a trip somewhere exotic.
16. Make the vow renewal unique
Retaking your wedding vows should be a memorable experience for you and your spouse, which is why you should strive to make it unique. The occasion doesn't have to be the same as a traditional wedding. Instead, it would help if you incorporated some factors to make the day special.
For example, reminiscing on all the good and bad times you've shared or reciting new promises for the next chapter in your lives. Appreciating one another is another valid incorporation that can make the event more memorable.
Your vow renewal can be anything you've always wished to have. Therefore, you should plan it in that manner.
17. Having a reception is excellent
After your vow renewals, having a wedding party is an excellent plan that allows everyone to have fun and appropriately loosen up after the occasion. It's also a great way to customize your wedding to your preferences.
Personalizing the vow renewal might be more stringent than planning your reception. Therefore, you should use this opportunity to organize the event to suit you and your spouse's preferences. Bear in mind that the more simplified the occasion is, the less stressed out everyone will be.
More so, it would help if you tried to incorporate factors that will make your friends and family comfortable. It would be best to strive to create something convenient yet impressionable. Your efforts to make everyone have a good time will make them appreciate you more.
18. Invite a minimum number of guests
The biggest secret to having a successful vow renewal is to invite a few people. The lesser the guests, the more control you have over the occasion. This process will ensure your arrangements accurately suit your budget and that you and your spouse can plan according to your preferences.
Fewer vow renewal invitations ease off a lot of burdens and ensure the couple enjoys the process of remarrying. More so, you don't have to worry about things getting out of control. The more intimate the occasion is, the more memorable it will feel for you and your partner.
The time you would spend planning an event for a large number of people can be used to make the occasion more convenient for the few people you already know.
19. Plan the event together
Planning vow renewals aren't as tedious as planning traditional weddings, which is why it's an excellent opportunity for you and your spouse to do it together. You can get the help of a wedding planner to ensure the occasion is well-organized, but the partners should make critical plans.
This process ensures the celebration is as intimate as possible with several factors that will make the event more memorable. More so, it allows both of you to agree on critical aspects concerning the vow renewal. The more comfortable you and your partner are about several arrangements, the more successful the event will turn out.
FAQs
Conclusion
Couples renew their vows all the time. This often requires a vows ceremony with many guests present, mostly family and friends. It's always a good idea to follow standard etiquette rules in such situations. However, remember not to treat the occasion as an actual wedding, but be as flexible as you can.
Did you enjoy this article on how to have a successful vow renewal? Kindly leave a comment if you liked this article or share it with others.
Utilize this tool to verify if he's truly who he claims to be
Whether you're married or just started dating someone, infidelity rates have risen by over 40% in the past 20 years, so your concerns are justified.
Do you want to find out if he's texting other women behind your back? Or if he has an active Tinder or dating profile? Or even worse, if he has a criminal record or is cheating on you?
This tool can help by uncovering hidden social media and dating profiles, photos, criminal records, and much more, potentially putting your doubts to rest.