We all know her, right? The enigmatic Hollywood starlet has bewitched audiences with her on-screen talent, sometimes even lacking it, and has captured the attention of gossip enthusiasts with her off-screen romances.
From the silver screen to the city streets, Kristen Stewart's love life has become a subject of constant speculation and fascination among fans and celebrity gossip aficionados alike.
In the world of Hollywood's elite, Kristen Stewart has remained a tantalizing enigma. Known for her roles in blockbuster films such as the legendary "Twilight" saga and critically acclaimed indie gems, Stewart's love life has been as riveting and unpredictable as the characters she portrays.
Whether it's the mysterious allure of a co-star romance or the sizzling chemistry that ignites on set, Stewart has always managed to keep tongues wagging and paparazzi cameras flashing.
In this article, we lift the curtain off Kristen Stewart's entangled web of relationships, leaving no secret unturned and no romance unexplored.
So, grab your cappuccinos and prepare to be swept away by the tangled tales of love, heartbreak, and redemption that have weaved their way through Kristen Stewart's extraordinary life.
Is Kristen Stewart Bi or Lesbian?
Kristen Stewart has kept us all guessing, playing a game of seduction. Known for her roles in the iconic "Twilight" saga and an array of critically acclaimed films, Stewart's enigmatic charm extends beyond the realm of acting and into her personal life.
Whispers of her sexuality began to swirl when she spoke candidly about her attractions during an interview with Nylon magazine in 2015.
At that moment, she declared herself proudly bisexual, revealing that her heart knows no gender boundaries. The revelation sent shockwaves through the industry, making headlines and sparking discussions among fans and gossip-mongers alike.
Since that fateful confession, Kristen Stewart has become a fierce advocate for LGBTQ+ rights, using her platform to shed light on the importance of embracing one's true self. She has gracefully walked the line between Hollywood's glitz and the authentic representation of her own sexual orientation, a balancing act that has garnered both admiration and intrigue.
Kristen's journey of self-discovery continues to unfold, and she has emphasized that her sexuality is fluid. While she identifies as bisexual, she has also expressed that one's sexual orientation is a personal and evolving aspect of identity.
Who Is Kristen Stewart Dating Now?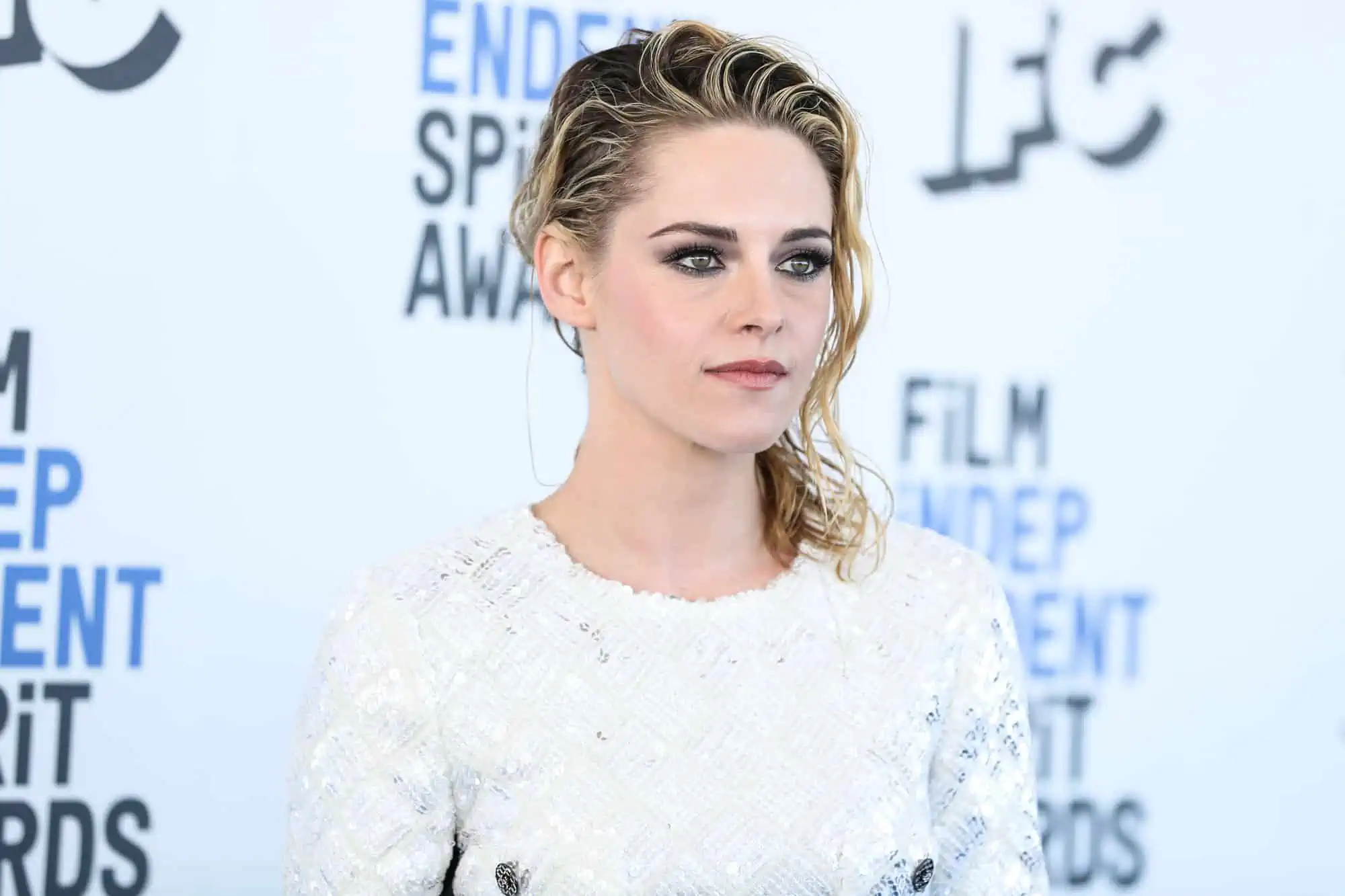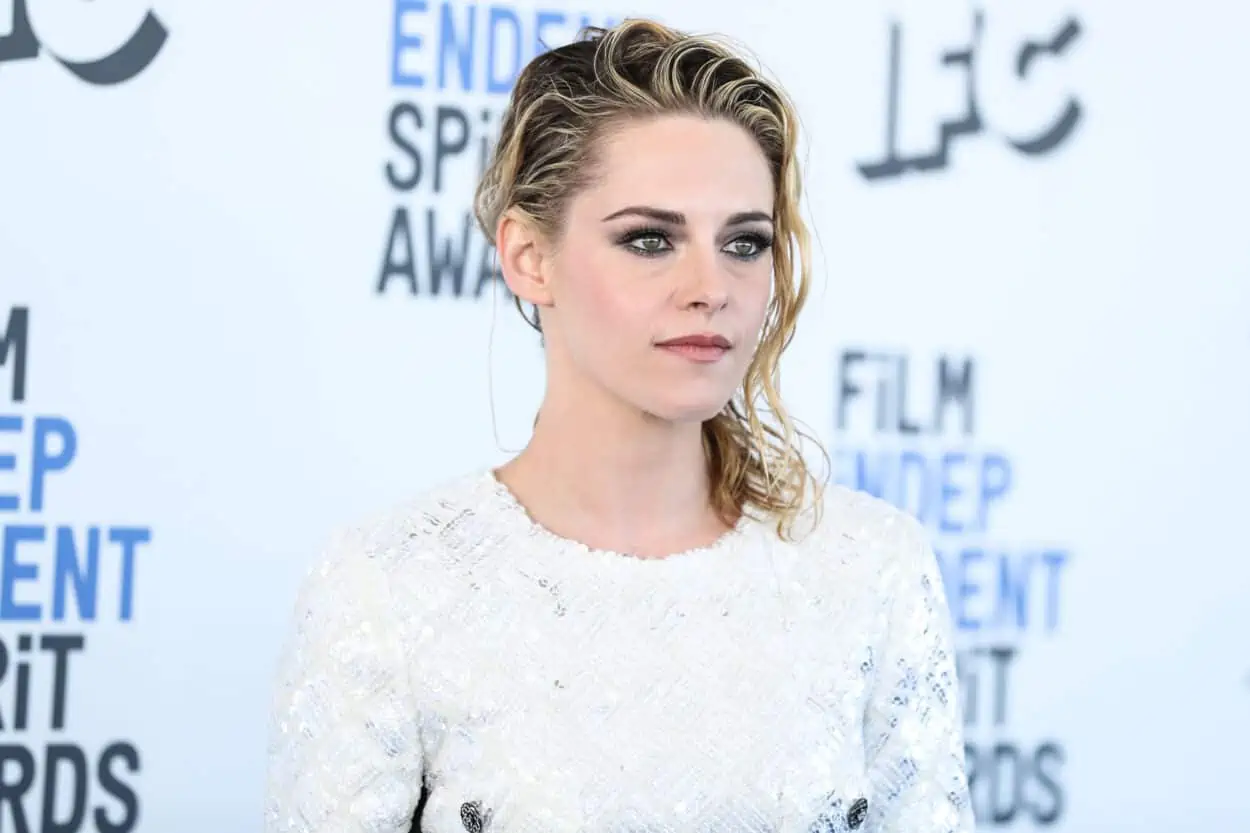 Spotted: Kristen Stewart, the Hollywood starlet known for her captivating performances, is embarking on the role of a lifetime as a wife. After two years of dating writer and actress Dylan Meyer, the couple has announced their engagement.
But hold on, because this decision has been years in the making. Let's dive into the details of Kristen and Dylan's relationship and even get a glimpse of their wedding plans.
Like many celebrity couples, Kristen and Dylan first crossed paths through work. Back in 2013, Kristen was intrigued by Dylan, but unfortunately, they lost contact for six long years.
Fate intervened, however, and they reconnected at a mutual friend's birthday bash. It was there that Kristen found herself smitten, exclaiming, "Where have you been, and how have I not known you?"
Love was definitely in the air, as just two weeks into their relationship, Kristen admitted to being head over heels. But it wasn't a Hollywood rom-com moment, no. It happened in a late-night visit to a humble bar, proving that real love knows no script.
Despite their blossoming romance, it wasn't until 2019 that Kristen and Dylan made their relationship public. Fans had to patiently wait for Dylan to make their love Instagram-official, even though they were spotted sharing a kiss in August of that year.
So, what caused the delay? Well, Kristen had recently ended her two-year relationship with model Stella Maxwell, and she also faced the pressures and gossip that came with being in a same-sex relationship. Kristen spoke about the immense pressure she felt, but emphasized that it didn't come from the LGBTQ+ community itself.
Nevertheless, Kristen knew deep in her heart that being with Dylan was the right move. In fact, she had known for two years before going public with their relationship. In a candid interview with Howard Stern, Kristen confidently declared her love and her readiness to take things to the next level.
She even hinted at the possibility of proposing herself. And it seems her dreams came true, as the engagement just recently happened.
Though rumors of a secret wedding briefly circulated earlier this year when Kristen and Dylan were seen wearing rings on their left fingers, the truth is that the engagement itself is still fresh.
Kristen revealed that she actually asked Dylan to be the one to propose, and it was a heartwarming moment. Kristen explained that with two girls, traditional gender roles aren't a concern, and she appreciated Dylan making the proposal happen in the most adorable way.
While this may be Kristen's first engagement, it's not the first time she has considered marriage. In the past, she expressed a desire to marry her "Twilight" co-star, Robert Pattinson, and has been in a few high-profile relationships that fans were hoping would lead to wedding bells. But it seems Dylan has a special place in Kristen's heart that her previous partners did not.
And as a little treat, Kristen has already shared her vision for the dream wedding. She envisions a laid-back ceremony in Los Angeles, where everyone can attend. No walking down aisles or formalities, just standing together, exchanging vows, and partying afterward.
Use this tool to check whether he actually is who he says he is
Whether you're married or have just started seeing someone, infidelity rates are on the rise and have increased over 40% in the last 20 years, so you have all the right to be worried.
Perhaps you want to know if he's texting other women behind your back? Or whether he has active Tinder or dating profile? Or worse yet, whether he has a criminal record or is cheating on you?
This tool will do just that and pull up any hidden social media and dating profiles, photos, criminal records, and much more to hopefully help put your doubts to rest.
Kristen Stewart's Ex Partners' List: Separating Facts from Fiction
While Kristen Stewart has been the subject of numerous gossip and tabloid rumors throughout her career, it's important to note that many of these relationships are based on speculation and unfounded gossip.
The rumors about Kriten's love life
Here is a list of some of the fake gossiped relationships involving Kristen Stewart.
Taylor Lautner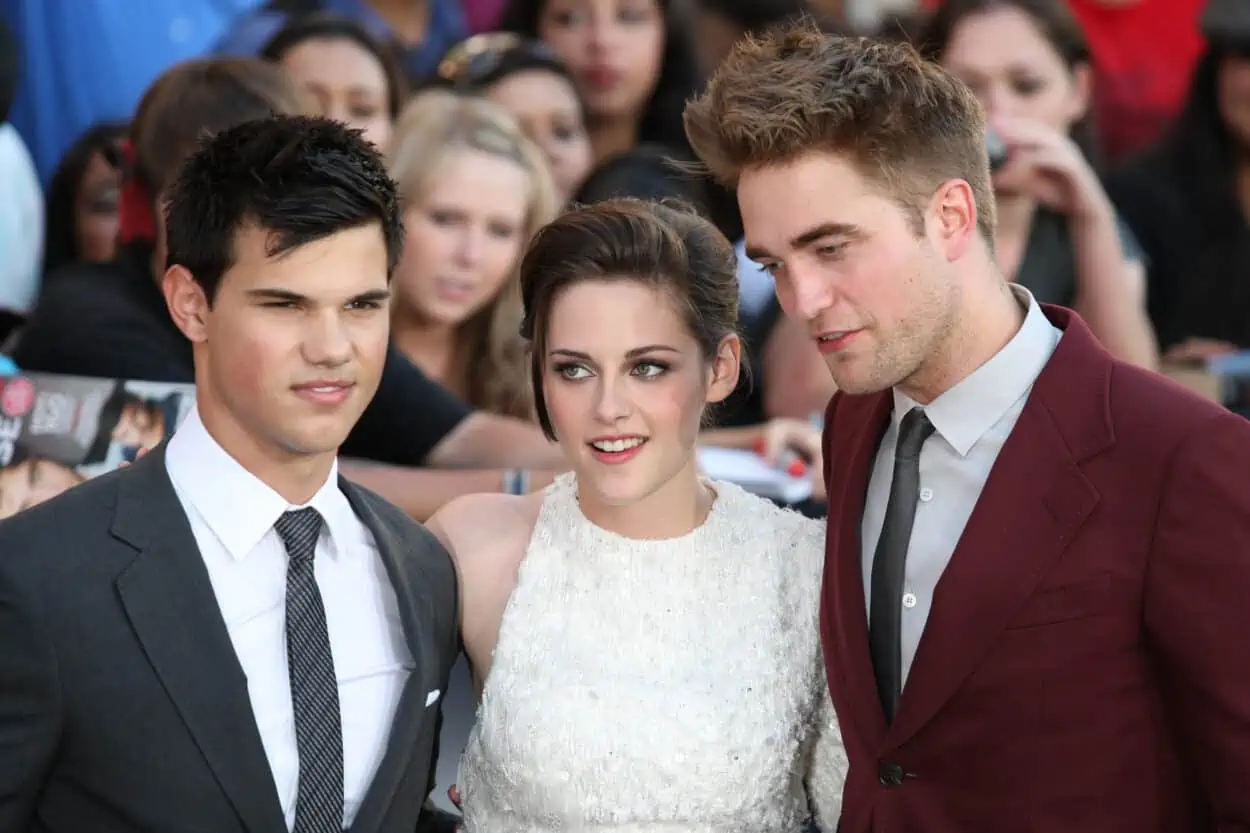 As co-stars in the "Twilight" saga, Kristen and Taylor were subject to dating rumors due to their on-screen chemistry. However, these rumors were purely speculative and unsupported by any concrete evidence.
Nicholas Hoult
Following their collaboration in the film "Equals," rumors circulated that Kristen and Nicholas had become romantically involved. However, these rumors were debunked, and the two maintained a strictly professional relationship.
Lane Garrison
Gossip magazines claimed that Kristen and actor Lane Garrison were dating, but there was no substantial evidence to support these claims.
Jennifer Lawrence
Due to their friendship and frequent red-carpet appearances together, Kristen and Jennifer Lawrence were the subjects of rumors suggesting a romantic involvement. However, these rumors were baseless and stemmed from speculation and fans' desire to see two talented actresses in a relationship.
Rupert Sanders
During the filming of "Snow White and the Huntsman," rumors circulated that Kristen had a romantic involvement with director Rupert Sanders. Unfortunately, these rumors turned out to be true, as Kristen publicly admitted to a brief affair with Sanders, who was married at the time.
Dakota Fanning
Kristen and Dakota Fanning's close friendship, forged during their collaboration on the "Twilight" films, sparked rumors of a romantic relationship. However, both actresses have stated that they are simply close friends, and the rumors are unfounded.
Soko
French singer-songwriter Soko was briefly linked to Kristen, and the two were photographed together at various events. However, their connection was never officially confirmed, and they have both moved on to other relationships.
Alicia Vikander
Following their appearance together at the 2014 Met Gala, rumors swirled that Kristen and Alicia Vikander were in a romantic relationship. However, these rumors were unsubstantiated, and the two actresses maintained that they were good friends.
Kristen's official dating history
Here is a list of individuals that Kristen Stewart has been publicly confirmed to have dated:
Michael Angarano
Kristen dated actor Michael Angarano from 2005 to 2009. They met on the set of the film "Speak" in 2004 and their relationship blossomed from there. Kristen and Michael were together for several years, attending various red carpet events together and sharing public displays of affection.
However, their relationship eventually came to an end in 2009 as their careers and personal lives took them in different directions.
Robert Pattinson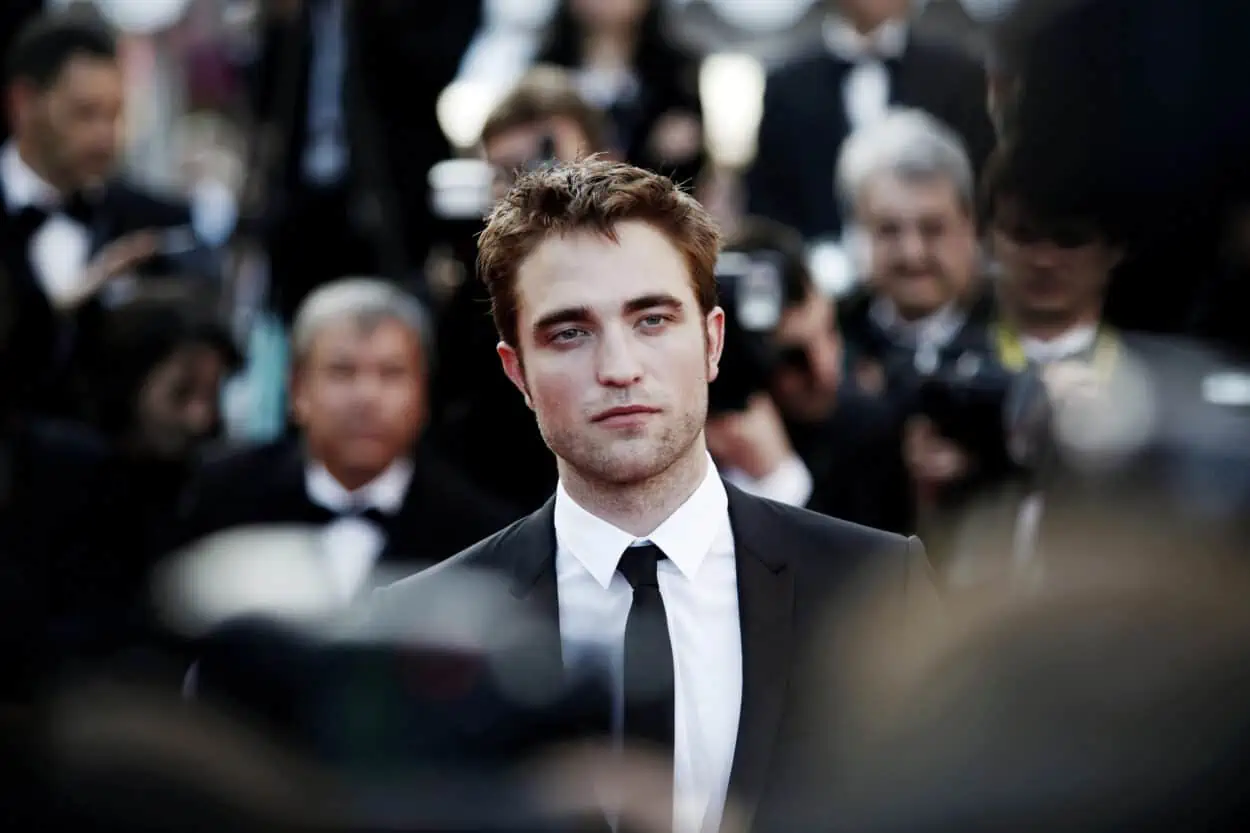 Kristen's most notable and widely known relationship was with actor Robert Pattinson. They met while filming the first installment of the "Twilight" series in 2008 and their on-screen romance as Bella Swan and Edward Cullen translated into a real-life relationship.
Their off-screen chemistry was undeniable, and they quickly became one of the most talked-about couples in Hollywood. Kristen and Robert's relationship endured many ups and downs, including a highly publicized cheating scandal in 2012 when Kristen was photographed in an intimate situation with director Rupert Sanders.
Despite the turmoil, they attempted to reconcile but eventually parted ways in 2013. Their relationship and subsequent breakup captivated fans and fueled endless tabloid speculation.
Alicia Cargile
After her split from Robert Pattinson, Kristen Stewart began dating visual effects producer Alicia Cargile. They had been friends for years before their romantic relationship developed.
Kristen and Alicia were known for their on-and-off dynamic, often seen together at various events and showing their love and support for one another. In 2016, Kristen publicly confirmed her relationship with Alicia in an interview with Elle UK, stating that she was in love with her girlfriend.
However, they ultimately broke up later that year, and Kristen described their relationship as a learning experience.
St. Vincent (Annie Clark)
In 2016, Kristen briefly dated musician St. Vincent, whose real name is Annie Clark. The two were spotted together at several events, including the CFDA/Vogue Fashion Fund Show and the New York Film Festival.
While their relationship was relatively short-lived, their connection drew attention from fans and the media. They parted ways amicably and remained friends following the split.
Stella Maxwell
Kristen was in a relationship with model Stella Maxwell from 2016 to 2018. They were first linked together in 2016 when they were photographed enjoying time together in Milan. Kristen and Stella often appeared together at fashion events and were seen sharing affectionate moments in public.
However, in late 2018, it was reported that they had decided to go their separate ways, citing busy schedules and the challenges of maintaining a long-distance relationship as contributing factors.
Dylan Meyer
Kristen is currently in a relationship with writer and actress Dylan Meyer. They were first publicly seen together in August 2019, holding hands and sharing kisses in New York City. The couple's connection quickly deepened, and they have been openly supportive and expressive of their love for each other on social media.
In November 2019, Kristen officially confirmed her relationship with Dylan during an appearance on "The Howard Stern Show." In 2021, Kristen and Dylan announced their engagement, further solidifying their commitment to each other.
A Toxic Love Story: The Dark Side of Kristen Stewart and Robert Pattinson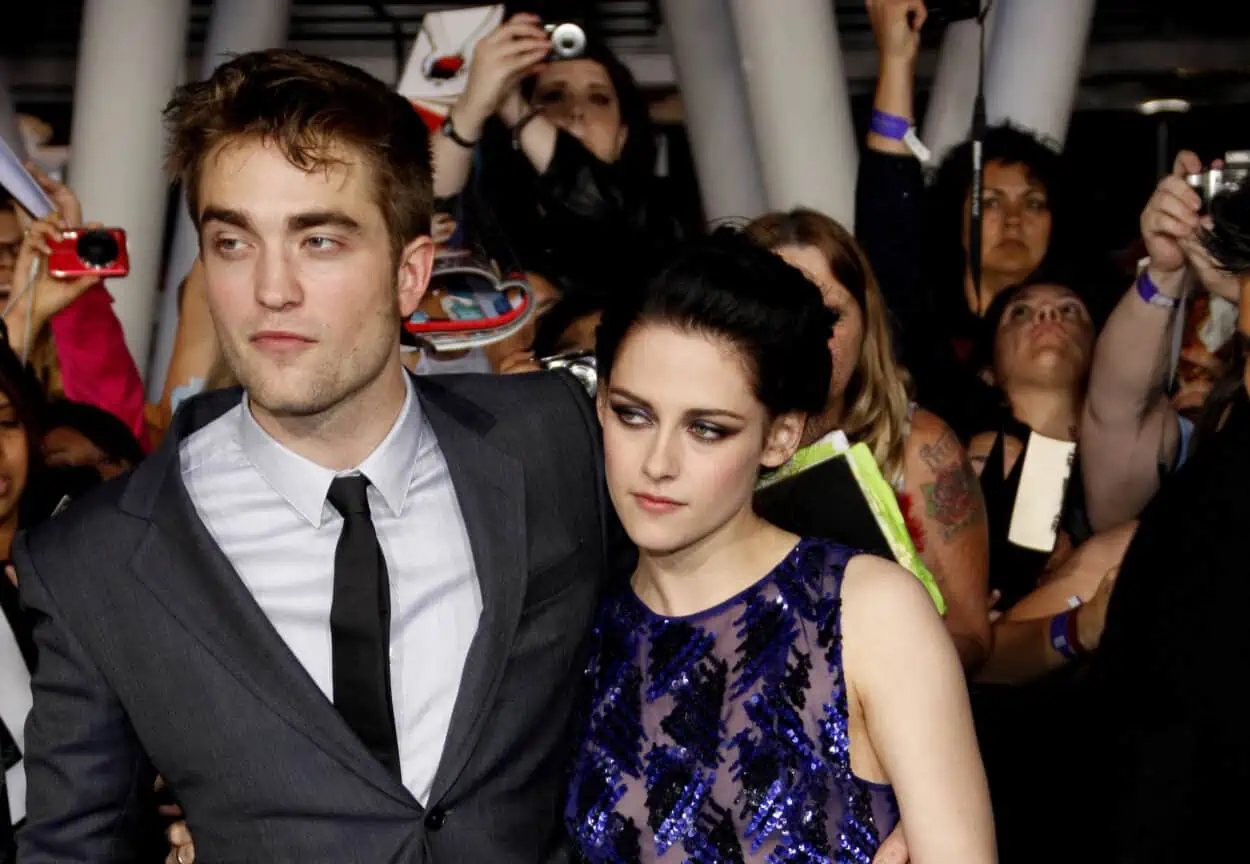 Let's dive into the fascinating love story of Kristen Stewart and Robert Pattinson, aka Robsten, and explore the reasons behind their eventual breakup.
It all started in 2008 when Kristen and Rob met on the set of Twilight. Love immediately blossomed between them, and they became one of the most beloved, popular, and mysterious couples in young Hollywood. However, their relationship faced challenges, especially when Kristen had a fling with a much older director. Let's delve into their captivating journey.
Back in 2007, fans of Stephanie Meyer's book series, Twilight, were thrilled to learn that Kristen would be playing the role of Bella Swan in the film adaptation. Kristen's intensity and passion for the role impressed the director, Catherine Hardwicke, who had envisioned only one actress as Bella. Despite Kristen's initial hesitation, she eventually auditioned and landed the role.
During the casting process, Catherine discovered that finding the perfect Edward to match Kristen's Bella was no easy task. After an extensive search, Robert Pattinson emerged as the right fit. Although their chemistry was undeniable, Catherine warned Rob against getting involved with Kristen. But their connection was already evident.
Fast forward to the world premiere of Twilight in 2008, where the rumors of their romantic involvement began to circulate. Their saucy photoshoot and interview with Vanity Fair only fueled the speculations. However, both Kristen and Rob never confirmed their relationship directly to the media, preferring to keep it private.
Throughout the years, their love story continued to evolve, but they remained tight-lipped about their status. They shared an immediate connection, both on and off-screen, and began dating without official confirmation. Their public appearances, such as cozy moments at concerts and premieres, made it evident that they were more than just friends.
In 2011, Kristen started filming Snow White and the Huntsman, where she worked closely with director Rupert Sanders. This collaboration would ultimately lead to a major scandal. Paparazzi captured intimate moments between Kristen and Rupert, sparking a public controversy that exposed Kristen's infidelity.
The news shocked fans and put immense pressure on Kristen and Rob's relationship. Their normally private lives were suddenly thrust into the spotlight. Rob, unaware of Kristen's actions, continued to make public appearances with her while Kristen struggled with the growing media scrutiny.
Eventually, the truth emerged, and Rob was confronted with the heartbreaking revelation. The couple tried to work through the betrayal, but the damage had been done. Their relationship was strained, and the pressures of fame, combined with the scandal, became too much to bear. In 2013, they officially called it quits.
Despite the challenges they faced, Kristen and Rob left an indelible mark on Hollywood. Their love story captivated millions of fans worldwide, and their on-screen chemistry as Edward and Bella will forever be cherished.
FAQs
Conclusion
Kristen Stewart's relationships have been a constant source of fascination and speculation among fans and the media. From her breakout role in the "Twilight" saga to her real-life romances, Stewart has captivated audiences with her enigmatic charm both on and off the screen.
Stewart's love life has been marked by a series of high-profile relationships and rumored flings.
However, it's important to separate facts from fiction, as many of the speculated relationships were based on unfounded gossip and tabloid rumors. While Stewart has been linked to various co-stars and celebrities, it's crucial to consider the official dating history she has publicly confirmed.
One aspect that has intrigued fans is Stewart's sexuality. In 2015, she openly declared herself as bisexual, emphasizing that her attractions know no gender boundaries. Since then, she has become an advocate for LGBTQ+ rights and has been vocal about embracing her true self.
Stewart's journey of self-discovery continues, and she has emphasized that her sexual orientation is fluid and evolving.
Throughout her journey, Stewart has navigated the glamorous yet treacherous world of Hollywood relationships. She has experienced the highs and lows, weathered scandals and controversies, and remained true to herself amidst the intense media scrutiny.
Utilize this tool to verify if he's truly who he claims to be
Whether you're married or just started dating someone, infidelity rates have risen by over 40% in the past 20 years, so your concerns are justified.
Do you want to find out if he's texting other women behind your back? Or if he has an active Tinder or dating profile? Or even worse, if he has a criminal record or is cheating on you?
This tool can help by uncovering hidden social media and dating profiles, photos, criminal records, and much more, potentially putting your doubts to rest.