She's the epitome of vintage glamour, the sultry siren with a voice that can melt hearts and shatter dreams. Ladies and gentlemen, it's time to dive into the tangled web of Lana Del Rey's love life and the ex-partners who have come and gone.
Known for her poetic lyricism and captivating melodies, Lana Del Rey has bewitched us all with her melancholic tales of love and heartbreak. But behind the scenes, the songstress herself has faced her fair share of romantic ups and downs that would make even the Upper East Side's finest blush.
From mysterious musicians to high-profile relationships, Lana's love life reads like the pages of a forbidden diary. Whispers of secret rendezvous and intense passion have followed the enigmatic artist throughout her career.
Who Is Lana Del Rey dating now?
Hold onto your seats, music aficionados, because the Queen of melancholic melodies, Lana Del Rey, may have some exciting news for us all. Rumor has it that the "Candy Necklace" songstress, who recently unveiled her highly anticipated ninth studio album, is reportedly engaged to none other than music manager and musician, Evan Winiker.
According to Billboard, Lana Del Rey has managed to keep her rumored romance with Winiker under wraps, just like the hidden tunnel under Ocean Boulevard.
The pair, who allegedly started dating a few months ago, have been seen together only a handful of times, leaving fans eager for any glimpse into their blossoming love story. Despite their public appearances being scarce, both Del Rey and Winiker have remained tight-lipped about their relationship, even on social media platforms.
However, keen-eyed fans and eagle-eyed photographers couldn't help but notice a sparkling detail that ignited a whirlwind of engagement rumors. At the Billboard Women in Music Awards on March 1st, the 37-year-old "Ride" singer was spotted flaunting a colossal diamond sparkler on her finger. Could this be the telltale sign of a forthcoming wedding?
Evan Winiker, a managing partner at Range Media, is no stranger to the music industry himself. Besides being responsible for talent such as Disco Biscuits, Max, and Daya, the 40-year-old musician has his own musical background. He was previously a member of the band Steel Train, alongside renowned songwriter and producer Jack Antonov.
Del Rey and Antonov have collaborated closely on several projects, including her 2009 breakout album "Norman F**king Rockwell," her 2021 masterpiece "Chemtrails Over the Country Club," and her most recent offering released on March 24th.
Before her rumored romance with Winiker, she was last romantically linked to musician Jack Donik, who is 33 years old. But now, it seems that Del Rey has found a new muse in the talented Evan Winiker, and fans are eagerly awaiting any official confirmation or glimpses into their love story.
As Lana continues to serenade us with her haunting vocals and captivating lyrics, it seems that her personal life is just as mesmerizing. Will wedding bells soon chime for Lana Del Rey and Evan Winiker? Only time will tell. Until then, let's stay tuned to the ballads of love that unfold in the enchanting world of Lana Del Rey.
Lana Del Rey's Boyfriends' List: Separating Facts from Fiction
While Lana Del Rey's love life has certainly been a subject of fascination, it's important to separate facts from fiction.
The rumors about Lana's love life
Here are some of the fake rumors that have circulated about Lana's romantic entanglements, along with additional information about each person.
Justin Bieber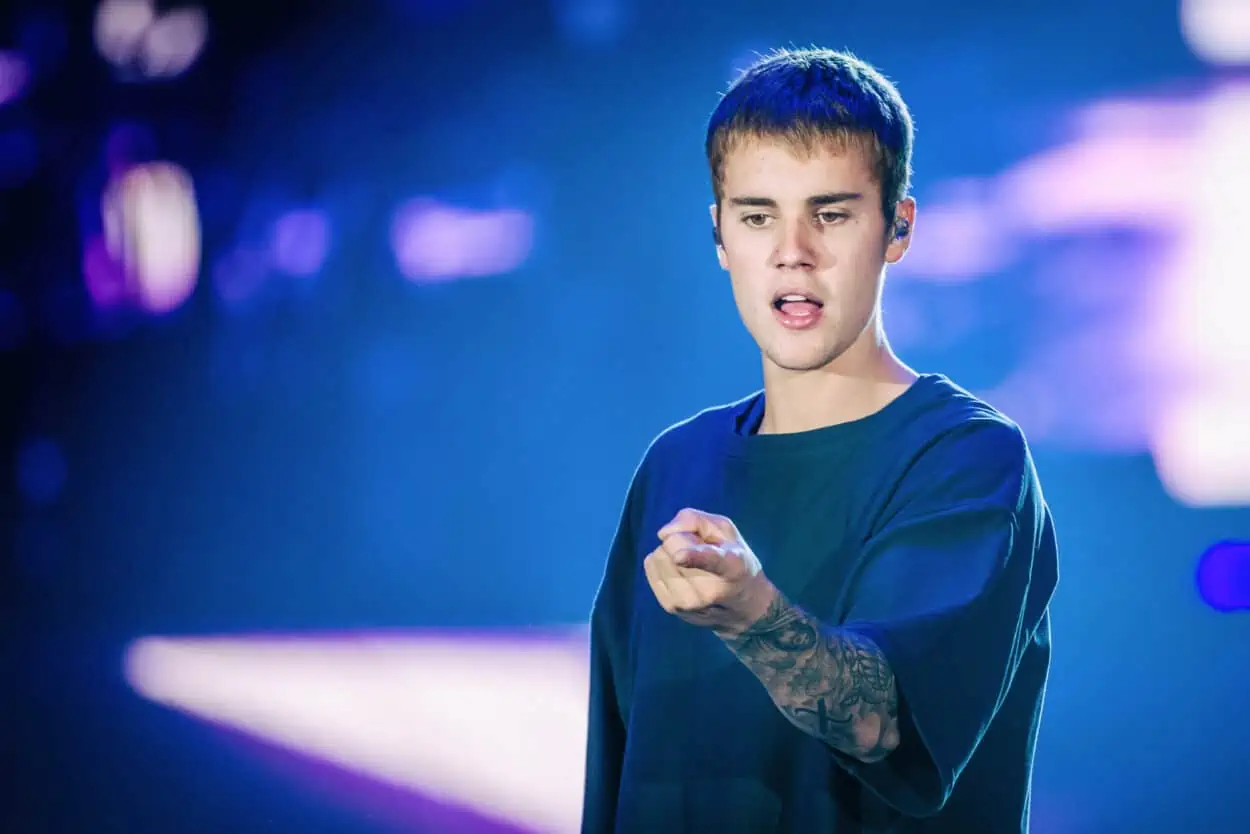 There have been speculations of a romantic connection between Lana and pop sensation Justin Bieber. Despite both artists being prominent figures in the music industry, they have never been romantically involved. Lana Del Rey, known for her ethereal vocals and melancholic lyrics, has carved her own unique path in the music world. Justin Bieber, on the other hand, rose to fame as a teenage heartthrob with his infectious pop hits.
A$AP Rocky
Rumors of a romantic involvement between Lana and rapper A$AP Rocky have circulated in the past. Both artists have collaborated on music projects and share a close friendship, leading to speculation about a deeper connection.
However, they have repeatedly emphasized that their relationship is purely platonic. Lana Del Rey, with her nostalgic and dreamy sound, has become an iconic figure in the indie pop scene, while A$AP Rocky has gained recognition for his innovative approach to hip-hop and fashion.
James Franco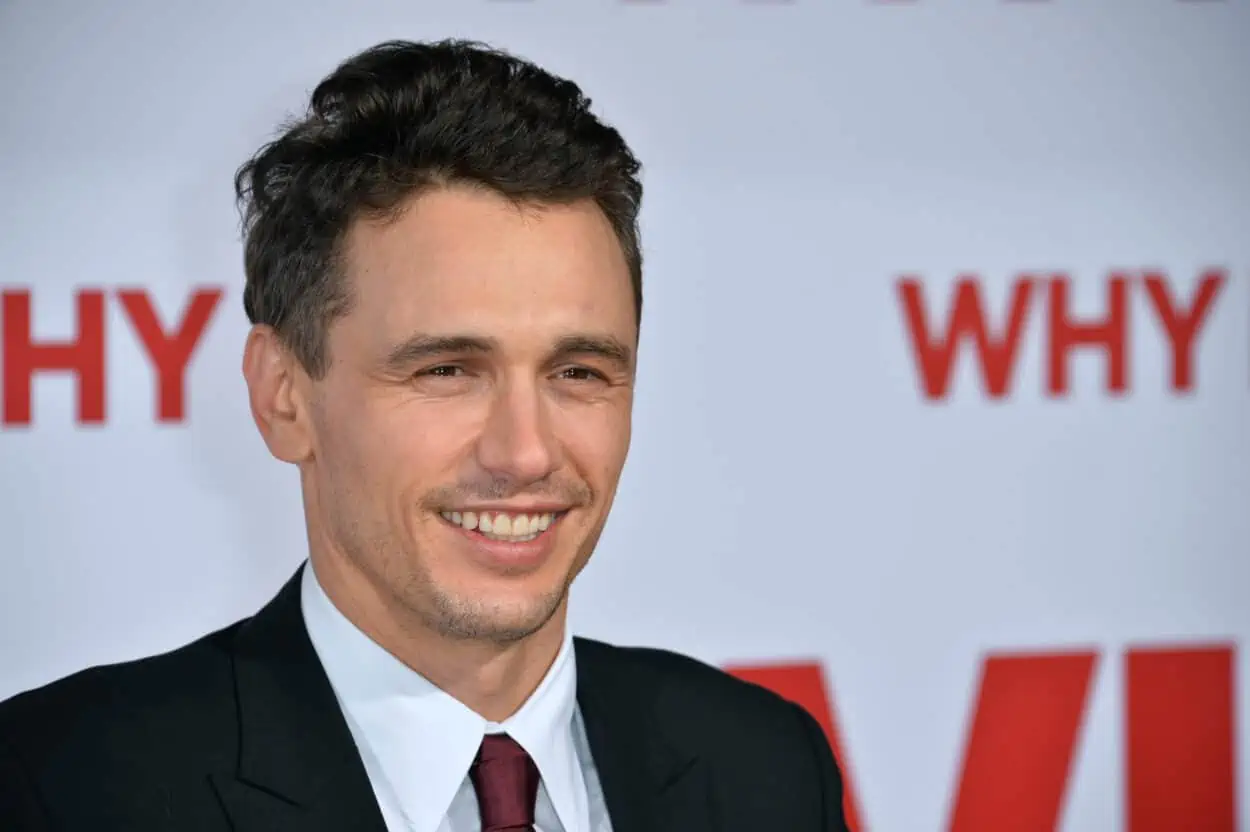 There have been rumors of a romantic link between Lana and actor James Franco. These rumors stemmed from their collaboration on the short film "Tropico."
However, Lana and James have clarified that their relationship is strictly professional and that any speculation about a romantic involvement is unfounded.
Marilyn Manson
False reports have suggested a romantic relationship between Lana and controversial musician Marilyn Manson. However, both Lana and Manson have vehemently denied these claims, stating that they have never been romantically involved.
The Weeknd
While Lana and The Weeknd have collaborated on several songs, including the hit "Lust for Life," rumors of a romantic relationship between them are unsubstantiated.
Both artists have spoken highly of each other's talents and creative collaborations, but they have stated that their connection is strictly professional.
Bradley Soileau
Speculations arose about a romantic involvement between Lana and model Bradley Soileau, who appeared in her music videos. However, both Lana and Bradley have clarified that they are simply friends and collaborators.
Lana Del Rey's music videos often feature visually striking narratives and aesthetics, with Bradley Soileau contributing to the artistic vision through his modeling work.
Lana Turner's grandson
A fabricated rumor suggested that Lana was dating the grandson of iconic actress Lana Turner. However, there is no truth to this claim, as Lana has never been romantically linked to Turner's grandson.
Use this tool to check whether he actually is who he says he is
Whether you're married or have just started seeing someone, infidelity rates are on the rise and have increased over 40% in the last 20 years, so you have all the right to be worried.
Perhaps you want to know if he's texting other women behind your back? Or whether he has active Tinder or dating profile? Or worse yet, whether he has a criminal record or is cheating on you?
This tool will do just that and pull up any hidden social media and dating profiles, photos, criminal records, and much more to hopefully help put your doubts to rest.
Lana's official dating history
Lana Del Rey, known for her enigmatic persona and evocative music, has kept her personal life relatively private. While she has been linked to several individuals in the public eye, it's important to note that Lana herself has not officially confirmed the details of her relationships.
However, here is a list of some men who have been reported to have had romantic associations with Lana Del Rey.
Barrie-James O'Neill
Barrie-James O'Neill, a Scottish musician and former frontman of the band Kassidy, is one of the most widely known individuals who has been romantically linked to Lana Del Rey. The pair dated for a significant period and were even engaged at one point. Their relationship, however, eventually came to an end.
Francesco Carrozzini
Francesco Carrozzini, an Italian photographer and director, was reported to have been in a relationship with Lana Del Rey. Their romance gained attention when they were spotted together in various public outings. The couple's relationship was rumored to have lasted for a considerable period before they called it quits.
G-Eazy
American rapper G-Eazy and Lana Del Rey were romantically linked after collaborating on the song "Summer Bummer." The rumors of their relationship were fueled by their on-stage chemistry and the public display of affection during performances. However, neither Lana nor G-Eazy confirmed the nature of their connection, and it remains unclear if they were ever in an official relationship.
Sean "Sticks" Larkin
Sean "Sticks" Larkin, a police officer and reality TV personality, was briefly reported to be dating Lana Del Rey. The news emerged after the pair was seen together in public, sparking speculation about their relationship. However, the nature of their connection remains unclear as both parties have not publicly addressed the rumors.
What's Wrong with Lana Del Rey's Relationships?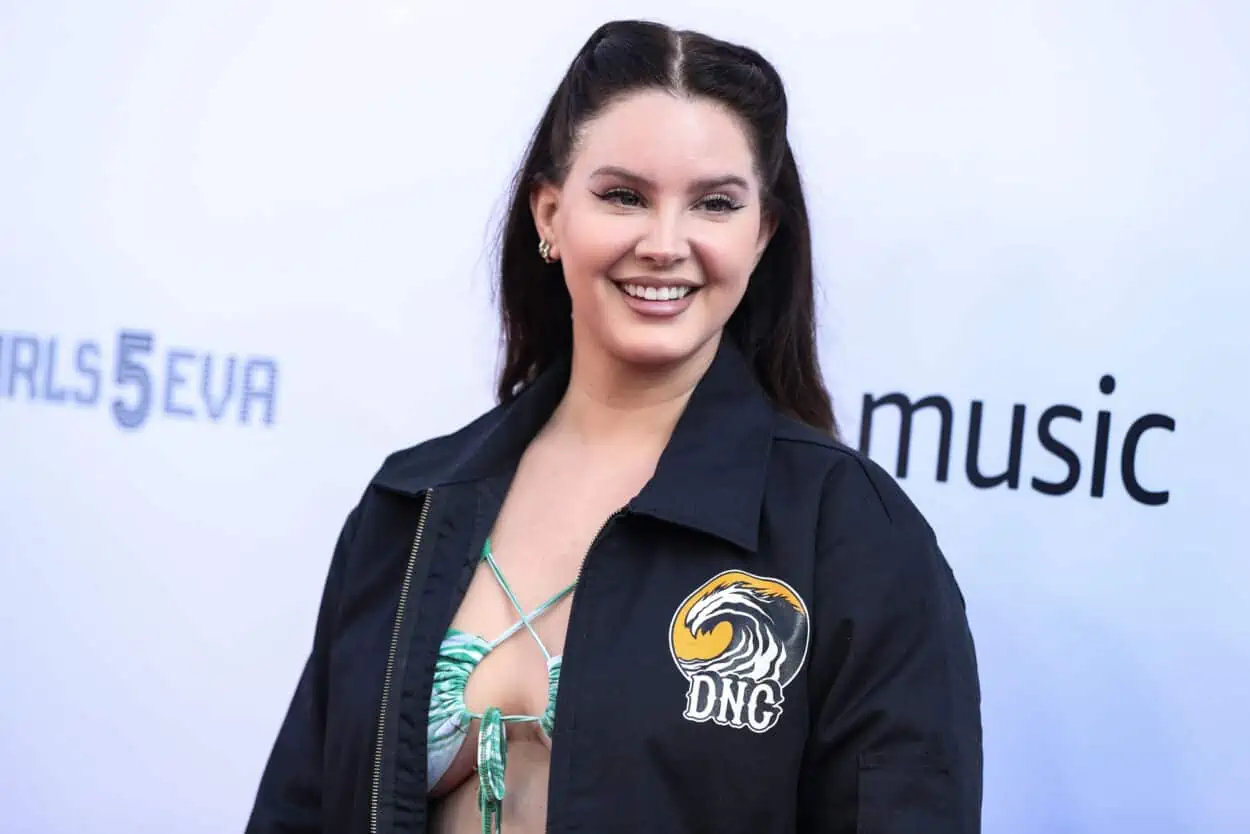 Lana Del Rey, the enigmatic singer-songwriter who has captured the hearts of audiences since 2012, has had her fair share of relationship troubles. While little is known about her personal life, her split from police officer boyfriend Sean "Sticks" Larkin in March 2020 made headlines.
Many of Lana Del Rey's songs revolve around toxic relationships, hinting at her own struggles in the love department.
In a 2014 interview with Fashion, Lana opened up about her former relationship with ex-fiancé Barrie James O'Neill, describing it as "tenuous and tumultuous." She acknowledged that both she and O'Neill were dealing with personal challenges, stating, "He's unwell, and I'm unwell in some ways, and psychologically we've been through a lot together."
Lana has been tight-lipped about her personal life, but in a Rolling Stone interview, she discussed the lyrics of her song "Ultraviolence" and her attraction to people with a dominant personality. However, it's essential to note that her songs are not always autobiographical.
While some of Lana's songs touch on toxic relationships, others, like "Video Games," explore the idea of true love and happiness. Lana expressed her belief that true love should be the ultimate goal and wondered why it couldn't be the foundation of a fulfilling life.
Despite her relationship struggles, Lana's career has soared to new heights. Her album "Norman F----ing Rockwell" received widespread acclaim, earning her recognition as one of the best pop stars of her generation. Lana's dedication to her craft and staying true to her artistic vision has gained her respect and accolades from critics.
With her flourishing music career and various creative outlets, such as poetry and prose writing, Lana may find it challenging to prioritize a romantic relationship. In the past, she has pursued intense relationships that align with her creative process rather than traditional partnerships.
She admitted that having someone to come home to would be comforting, but it's not a necessity.
While Lana has expressed her desire for a family and children someday, she is cautious about choosing a partner who shares her values and is "normal." It seems that being in a relationship with someone similar to her has had its challenges in the past.
Lana's dedication to her music is undeniable. She openly admits her selfishness when it comes to her artistic pursuits, making everything primarily for herself. Her passion for music drives her, and she cherishes the freedom to create according to her own desires.
Ultimately, Lana Del Rey is on her own path, prioritizing her music and personal fulfillment. While relationships have presented their share of difficulties, Lana remains focused on her career and creative endeavors. As she continues to evolve as an artist, only time will tell if love and a family will find their way into her life.
FAQs
Conclusion
Lana Del Rey's love life is a fascinating tapestry of romance, heartbreak, and intrigue. The enigmatic songstress has captivated audiences with her haunting melodies and poetic lyrics, often drawing inspiration from her personal experiences and relationships.
While she has been linked to various individuals throughout her career, Lana has remained private about her dating life, preferring to keep it shielded from the prying eyes of the public.
From her rumored engagement to Evan Winiker, a music manager and musician, to her past relationships with the likes of Barrie James O'Neill and Francesco Carrozzini, Lana's love life has been the subject of speculation and fascination.
While some rumors have circulated about potential romantic connections with other famous figures such as Justin Bieber, A$AP Rocky, and James Franco, these have been debunked or clarified as purely professional relationships.
It's important to approach Lana Del Rey's dating history with caution, separating facts from fiction and respecting her privacy. While her songs offer glimpses into her emotional journey, the full scope of her romantic entanglements remains largely undisclosed.
Lana Del Rey's dedication to her craft and her relentless pursuit of artistic expression have propelled her career to new heights. As she continues to evolve as an artist, she remains focused on her music and creative endeavors.
Whether love and a family will find their way into her life is uncertain, but Lana's unwavering commitment to her artistry will undoubtedly continue to inspire and captivate audiences around the world.
Utilize this tool to verify if he's truly who he claims to be
Whether you're married or just started dating someone, infidelity rates have risen by over 40% in the past 20 years, so your concerns are justified.
Do you want to find out if he's texting other women behind your back? Or if he has an active Tinder or dating profile? Or even worse, if he has a criminal record or is cheating on you?
This tool can help by uncovering hidden social media and dating profiles, photos, criminal records, and much more, potentially putting your doubts to rest.