You've met the man of your dreams – he's cute, funny and smart. In fact, you think that you could have the potential to fall in love with this guy. So, after a few dates, it's only natural for you to start imagining about the size of his package. After all, the last thing you want to do is take off his pants and find there's only a tiny little sardine down there!
Well, worry not, as you don't need to get any nasty surprises, as we're here to tell you exactly how you can tell the penis size of your new man – all with his clothes on. All you need is a few tips and tricks that are backed by scientific research, meaning you'll know exactly how to tell the size of a guys package before you head to the bedroom.
1: You Need To Measure His Fingers
It might seem odd to measure fingers in relation to penis size; however, this method was discovered by scientists in Korea. In the study, which was conducted with 144 over 20 years, participants would have their flaccid peni and their stretched peni measured as well as their ring finger and forefinger measured.
From this, scientists were able to conclude that there is a correlation between penis size and the ratio of the difference between the man's fingers. The theory being, that the smaller the ratio between the fingers, then the bigger your guys package will be.
Of course, to do this, not only are you going to need to be a math master but you're also going to need to figure out a method of measuring your man's fingers without his wondering why. So you might be easier just going in and investigating yourself!
2: Hand and Foot Size is Important
If you're looking for an easy method for how to tell the size of a guys package, especially when you don't want to start sneakily measuring fingers, all you really need to do is look at his hands and feet. In all likelihood you've heard this before, where people will comment that if a man has large feet or hands, it means that he also has a big penis.
What you might not know, though, is that this observation has actually been backed up by scientific studies, where penis size can correlate with a man's hands and feet. The study itself took place in 2002 and involved 104, who had their penis length measure by English urologists. At the same time, the length of the men's feet was taken.
When the two sets of data were compared, it was found that there was a general match between the size of the men's feet and the length of a guys package. So, if you're intrigued by the idea of what your man is packing, simply have a look at the size of his feet.
For big hands, though, there isn't really any evidence that backs up big hands meaning a bigger penis size. However, there is plenty of evidence that shows finger length – such as the index finger and ring finger– can be used to indicate penis length. So, it does make sense that bigger hands can make for a bigger overall package.
3: Look For The Length Of A Guys Index Finger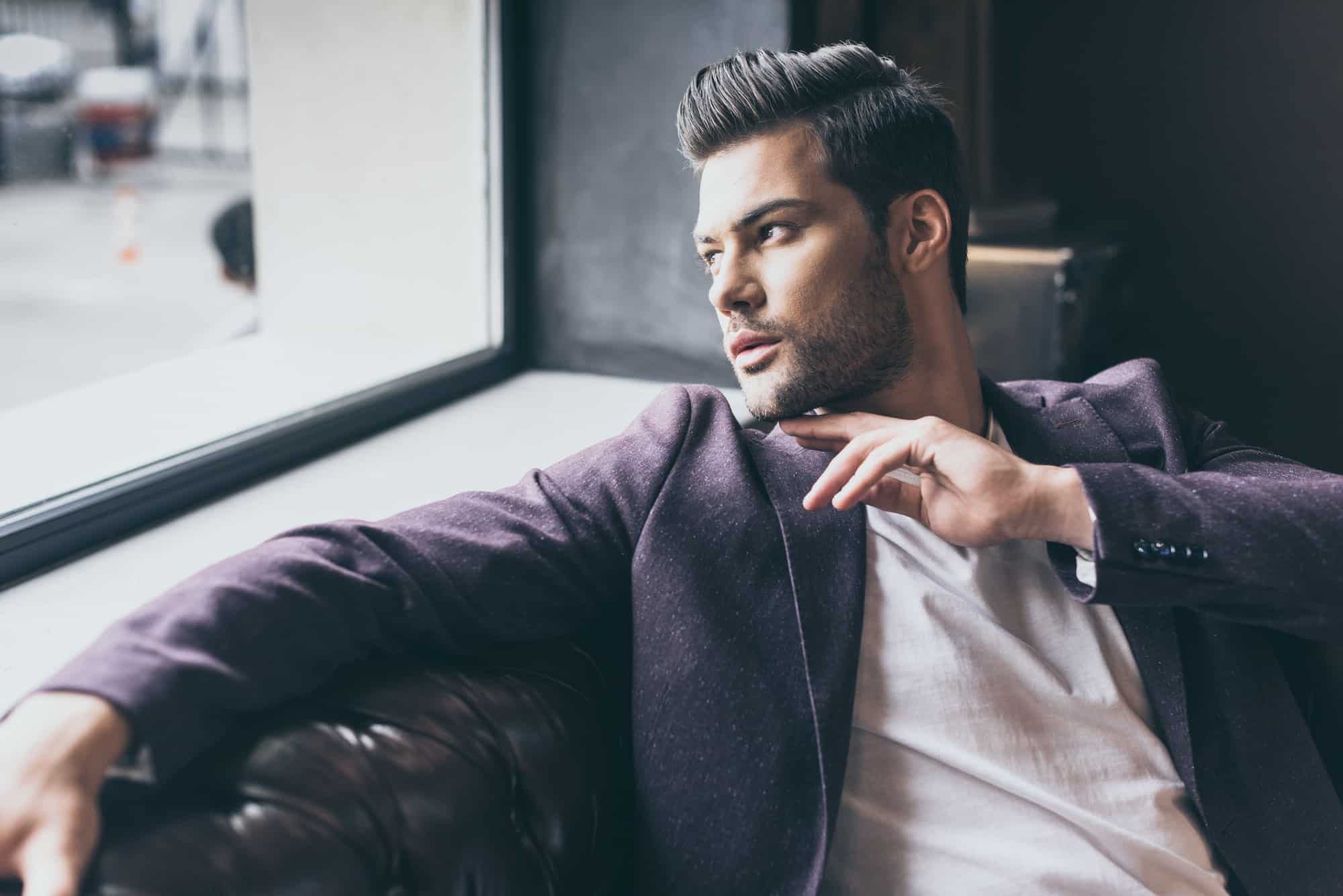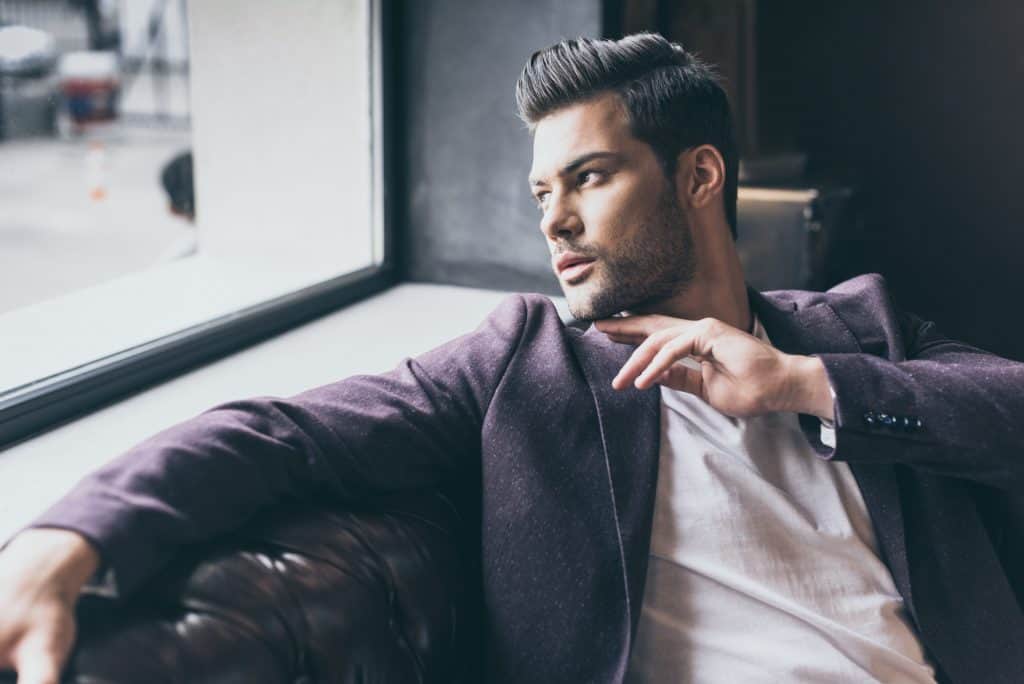 It is possible to guess the average dick size of a man while looking at his index finger. Simply get him to make an "L" shape using his index finger and his thumb. That length of these index fingers down to their thumb will give you a good idea of what any erect peni will look like.
Of course, as with any finger lengths, whether it's the ring finger or digit ratio, it's just not possible to do it easily or sneakily without specifically asking him to show you. You could try to say you're trying to see the difference in the size of his fingers compared with yours. Be warned though, this is a well-known fact, so if you do ask him, he could well know exactly what you're up to!
4: Look Out For The Way He Sits
One simple way to predict the penis size of your man is to analyze the way he sits. As, if he has to sit a certain way, it's likely that he's doing this in order to protect himself from squishing himself or hurting himself in some way.
So, when you see any men sitting, always check out the way they sit. If they sit with their legs very wide or they struggle to cross their legs properly, this could be seen as a sign of protection. However, this is to do with the size of a flaccid penis, so if he has no problem sitting, he still easily be a grower when the time comes.
You can also get a little more mathematical with the way men sit. As, when men sit with their feet touch and their knees apart, it's sad you can measure the distance between his knees and then divide it by two to get an idea of his package size.
This isn't an exact science though – especially if the men know what you're up to – as they could easily stretch to get a higher length between their knees. Which means you might get a shock when it comes to any bedroom antics and it's a smaller penis size than you imagined.
5: The Digit Ratio Between Pinky And The Thumb
There is definitely a large relationship between hands, finger and the size of a penis – which is why there are so many different ways to calculate average penis length using men's hands. The last way involves measuring the length between his outstretched pinky and thumb.
To this, get your man to tuck in his other fingers, leaving his pinky and thumb outstretched – it will look sort of like a right-angled triangle. Then just measure diagonally from the tip of the pinky to the tip of the thumb, this should tell you the approximate length of the penis.
6: A Big Nose Can Indicate A Big Penis
For centuries, people have believed there is a relationship in men between the size (or rather length) of their nose and how big their penis is. Which is why, through the ages, women have been attracted to men who have long Roman noses, as biologically they believe they are well-endowed and more than capable of making lots of babies.
This is far from scientifically proven though, and it has been shown to be wrong on many occasions, so always take nose size with a pinch of salt.
It's perfectly natural to be curious about the size of a man's penis when you're dating him. However, working out his length can be extremely hard - even with the tricks of ring fingers or feet size - especially when there are always men who won't match up to the theories.
So, the only sure-fire way for you to know is by getting up close and personal with it. Plus, always remember that size isn't everything in the bedroom, what he does with it is far more important!