Dressing like a slut does not that you are asking for sexual assault, or that you're a slut. There is nothing wrong with using your closet to be center stage, or for self-expression. Most women enjoy dressing a certain way, and thanks to women's rights, we can dress however we want. 
Dressing like a slut doesn't mean that you have to leave the house in whatever your version of inappropriate is every day. It also doesn't mean that you have to wear lingerie to a PTO meeting.
Instead, it's about dressing how you want and wearing what makes you feel amazing about yourself. You are your own woman, and it's time to show it! Take a few of these 33 tips to spice up your wardrobe.
Dressing Like A Slut
1. Show your skin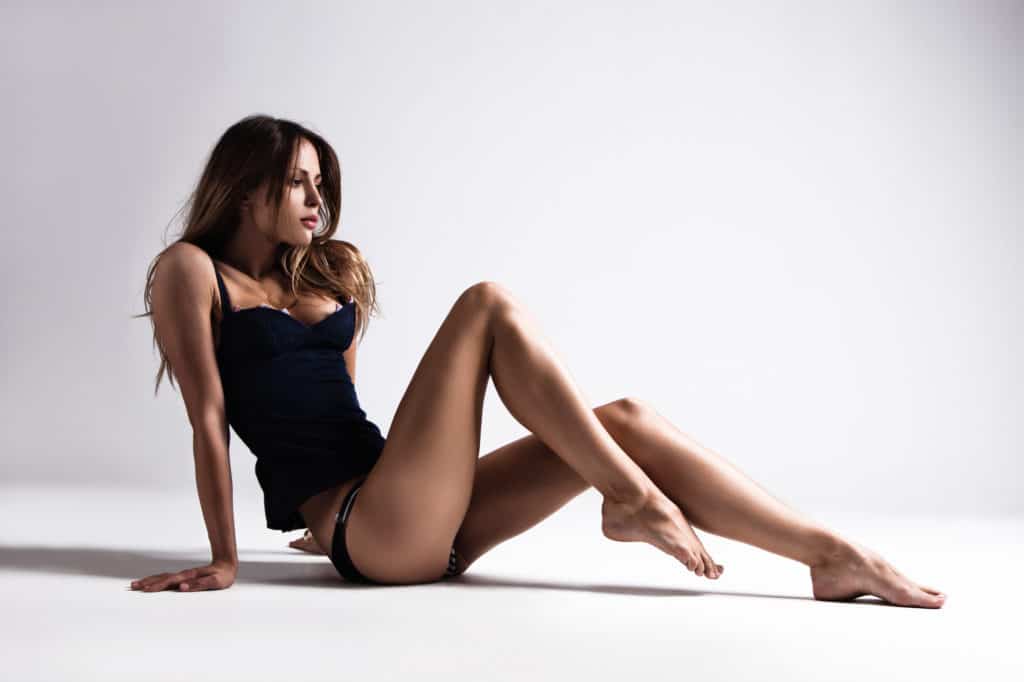 If you're out to dress like a slut, show off more skin than you normally would. Whether it's legs, boobs, or short shorts, let it out. Don't worry about what another woman would say about your clothes, either. Sluts don't.
2. Cleavage
Cleavage is the way to go if you're ready to dress to show off the goods. Pick up a nice push up bra and show off what you've got.
3. The higher the heels, the better
Dressing like a slut is similar to girls playing dress up, just the skanky version (and I mean skanky in the most fun way possible). Pick up some high heels to pair with any outfit. These can be worn with jeans if you really want.
4. Crop tops
These will help you show off your body more, but can also be worn without a side-eye from another woman. If you're just getting used to dressing like a slut, these shirts can act as a perfect transition. They are always in fashion and can help show off your sexuality to the world. 
5. Short skirts
Short skirts are always in a girl's wardrobe. Pair them with some of the tops on the list, and remember to wear what you're comfortable with.
6. Big earrings
Big earrings are not going to instantly scream sex goddess to other people, but they are a wardrobe essential. They'll look amazing with everything else on this list.
7. Thigh-high boots
Thigh-high boots are another must-have. They are comfortable and can be paired with anything from shorts, to short skirts to oversized sweaters.
8. Sheer tops
Sheer tops can be worn overtop of another shirt, or as a shirt themselves. This is one of the items on the list that is pretty versatile, and a must-have for your new wardrobe.
9. Let your bra show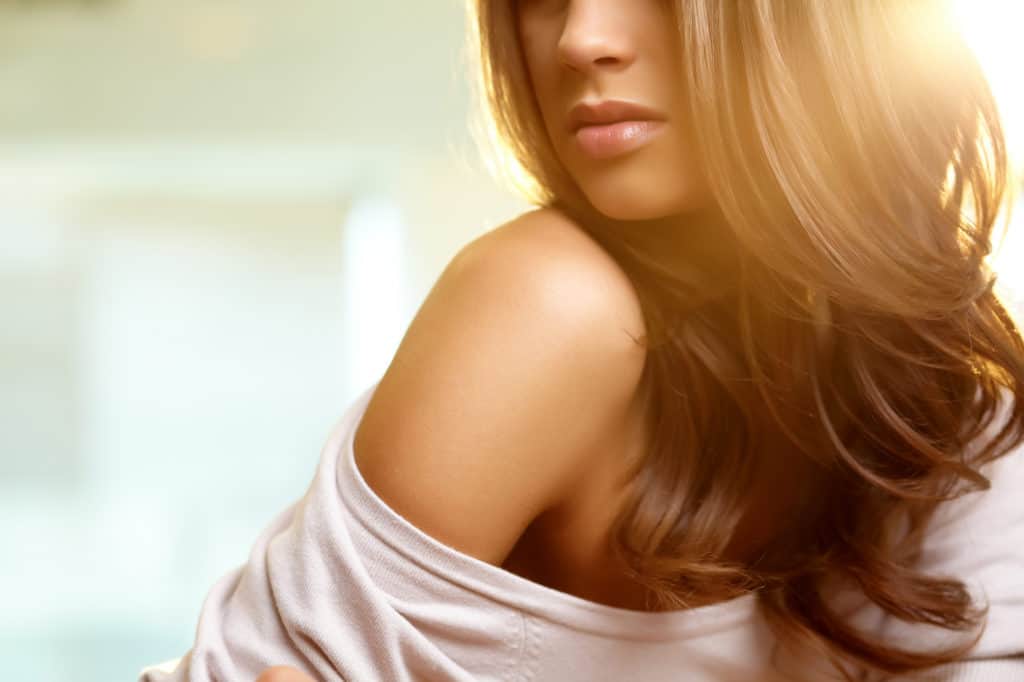 Show off the cookies without showing them off by letting your bra show. Wear a lacy bralette that can be seen, a sheer top as a shirt, or simply enjoy wearing a bralette as a shirt.
10. Black or neon bras under light-colored tops
If a sheer top is a bit too much for you, pick up a light-colored shirt. Then, pair it with a bright or dark-colored bra to have some fun.
11. No tennis shoes
Ditch the tennis shoes. While these are acceptable in the street or at work, they are not an acceptable part of a slutty wardrobe. Instead, it's heels or strappy sandals. (No gladiator sandals, either.)
12. Fishnet
Fishnets are another must-have accessory. These also seem to make a show at every women's rights walk, such as slut-shame walks. So you should feel right at home if you're wondering whether you can wear them to one.
13. Sexual slogans on t-shirts
No one ever said that you can't look slutty without showing skin. Pick up a shirt that says "Daddy Cum In Me" and you're good to go.
14. Cut out shirts and dresses
Clothes always come with holes, so you can find these anywhere that says fashionable clothing. You can also do it yourself!
15. Latex
Latex is so skin-tight that it's always going to make women look slutty in the best way possible.
16. Don't wear professional hair
Women that want to look slutty need to pay attention to what they do with their hair. Ditch the donut buns and opt for curls, messy hair, or fashionable hairstyles instead. 
17. Ignore daytime makeup rules
The makeup rules of wearing dark or bright makeup for night time no longer apply to women that dress in slutty clothes. Wear your makeup however you want. 
18. Lace, lots of lace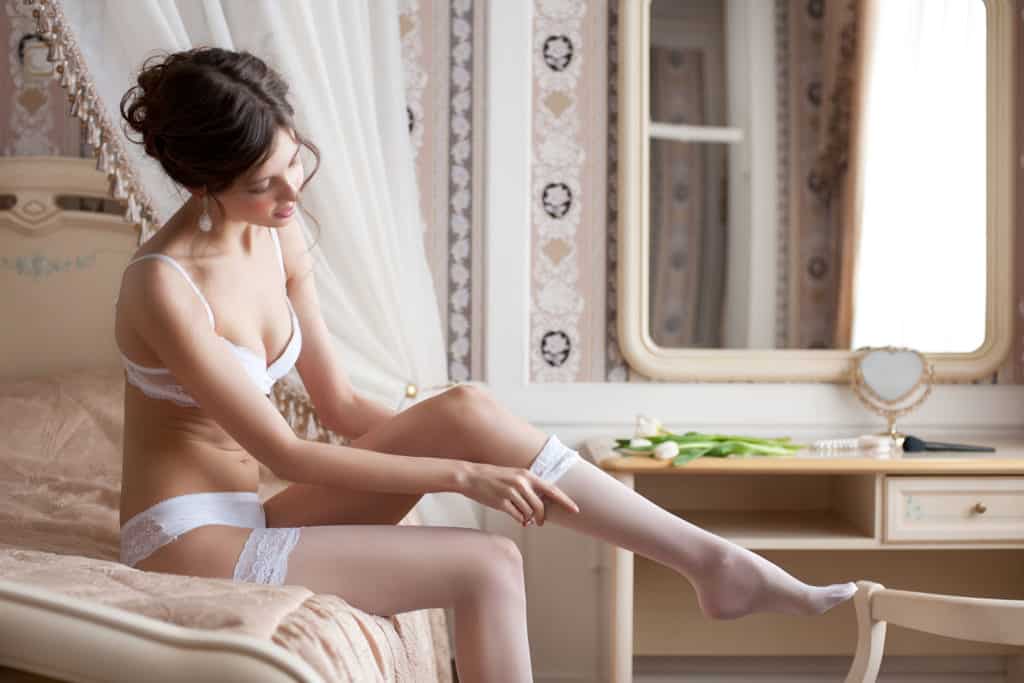 Lace shirts. Lace bralettes. Lace everything. This single fabric instantly makes any outfit seductive in nature. 
19. Go Ronda Rousey on your wardrobe
She's known for cutting holes in her own clothes, and this can add a slutty appeal to the wardrobe of any woman. Start with one cut. Then, and one after another until you have just enough holes in your clothes.
20. Ditch the flats
Throw them in the box with your tennis shoes. These are for work or when playing with children, not looking like a slut.
21. Pick out hair accessories carefully
There is a time and a place for cute barrettes or headbands. When paired with the right outfits, these can add a certain amount of appeal. However, if you're just enjoying showing off your sexuality, avoid them for now until you develop your own style.
Use this tool to check whether he actually is who he says he is
Whether you're married or have just started seeing someone, infidelity rates are on the rise and have increased over 40% in the last 20 years, so you have all the right to be worried.
Perhaps you want to know if he's texting other women behind your back? Or whether he has active Tinder or dating profile? Or worse yet, whether he has a criminal record or is cheating on you?
This tool will do just that and pull up any hidden social media and dating profiles, photos, criminal records, and much more to hopefully help put your doubts to rest.
22. Over-sized clothing
Pair an over-sized sweater with a pair of thigh-high boots and you're good to go. Women can wear this anywhere for a slutty yet chic look.
23. Bathing suit tops
These can double as shirts. Women can wear these anywhere, and it's not illegal.
24. Garters and pantyhose (that you can see)
Purchase longer garters to show them off under a short skirt.
25. Show off your G-string
Grab the sides and pull them up over your hip bone. Then, wear your shorts lower than most women to grab the attention of men everywhere. 
26. Add leggings to your summer wardrobe
Keep those skimpy summer dresses and throw some leggings underneath. Then, you're done.
27. Leather
Leather pants, thigh-high leather boots, etc. This sleek material can make any outfit look both badass and slutty. Wearing it the right way paired with some slutty accents is key to making this work. 
28. Tube tops
These show off the perfect amount of skin for one to get used to dressing slutty without going overboard.
29. Holes in key places
Close to your private area without going close enough to get you kicked out of anywhere. Use the holes in your clothes to show off your assets.
30. Secretary glasses
Secretary glasses add a certain amount of sex appeal that men just love. They pair great with any outfit, whether you're going to the club or just enjoying the day.
31. Braless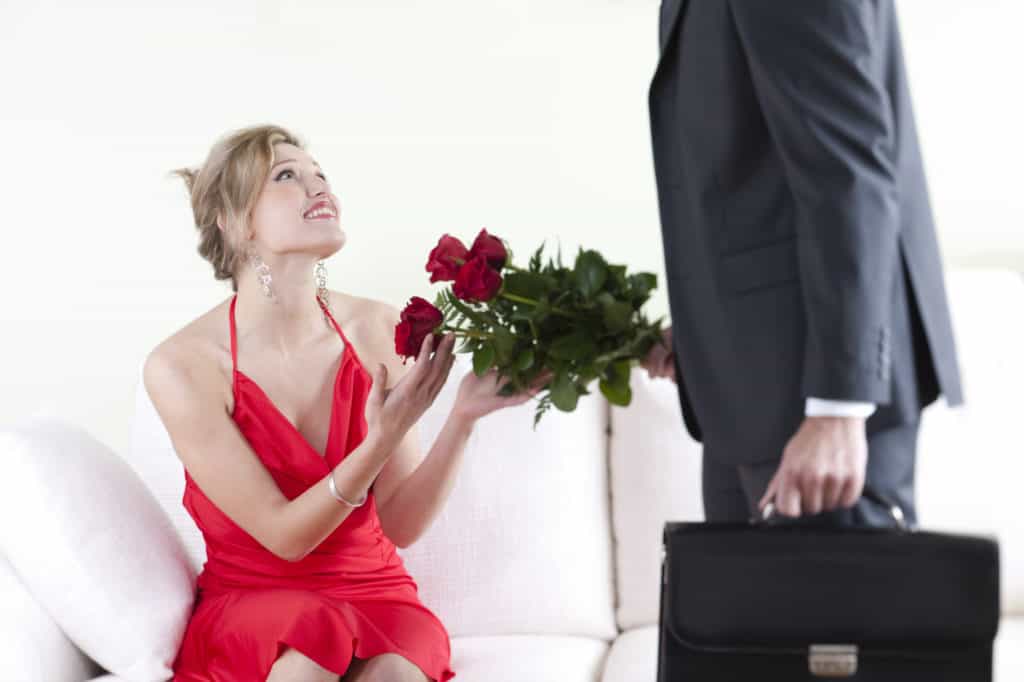 Braless with a thin shirt will make men everywhere stare. If that's what you're going for, this is going to help you get it. 
32. Unique nails
French manicures have no place in this style of wardrobe. Instead, it's all about self-expression, including your nails! Opt for unique nails that let your personality shine through.
33. Club outfits
When all else fails, just imagine what you would wear to the club. Usually, these outfits are less conservative than other ones in your closet.
FAQs
To Conclude
Dressing on the sluttier side doesn't mean that you're a whore, no matter what anyone on the street says. Instead, it says that you love your body and want to express yourself. Have you ever made this wardrobe overhaul? What would you add to the list?
Utilize this tool to verify if he's truly who he claims to be
Whether you're married or just started dating someone, infidelity rates have risen by over 40% in the past 20 years, so your concerns are justified.
Do you want to find out if he's texting other women behind your back? Or if he has an active Tinder or dating profile? Or even worse, if he has a criminal record or is cheating on you?
This tool can help by uncovering hidden social media and dating profiles, photos, criminal records, and much more, potentially putting your doubts to rest.