Meeting a potential partner online is becoming much more common and more popular, with so many dating apps making it easy for singles to get to know each other. Dating apps have even become more specialized in recent years, so you can actually choose a certain platform and be sure you're speaking with the kind of person that you want to be.
Due to the ease of dating apps and the opportunity to meet so many people from all over the nation and all over the world, the old school, traditional love story, is somewhat being thrown out of the window.
Fewer singles are venturing outside to try and meet their match and are instead choosing to sit on their sofa and swipe for love instead. However, one thing isn't completely certain and people have been questioning it since the first dating website was launched in 1995 - can you actually fall in love online?
In this article, we're going to dive deep into answering this question and share with you the 6 most important things that you need to know about finding romance on the internet. In addition, we're going to share a few tips that tell you how to stay safe while using dating sites or apps.
Falling In Love Online: What To Consider
1. You will have to talk to a lot of frogs before meeting your prince
This might not always be the case, and hopefully, if you're incredibly lucky the first person you speak to on a dating site will be the love of your life. However, one thing you need to know about finding love on the internet is that in order to get there and actually find the person you want to be with, it normally takes a lot of effort.
There are just so many people on dating apps that it's not only difficult to choose which people you want to talk to and which you don't, which is pretty superficial anyway as it's typically based on looks. So, when you have actually sifted through all of the people that are active on the dating site on that day, you might still not meet anyone that takes your fancy when you speak to them.
In addition, you might speak to and actually meet up with a lot of people before you find the right person for you. So, don't lose faith in online dating, but be aware that you might not find your soulmate of your life at first swipe.
2. If you both want to meet in real life and both feel the same, you've won
I'm sure we all know someone who met someone online and has gone on to get married or have kids or live happily ever after, and this is most definitely possible. You really can meet your soulmate online, and even though it might not be the most romantic and spontaneous way to meet somebody, it doesn't make the relationship any less special. If you come across someone that you like, and they like you back and you both want to meet each other and see where things go, you have won at online relationships!
This is the best-case scenario if you find romance through the internet - you meet the person that's your online love and you have a happy and fulfilling relationship together in real life.
3. If you get into a relationship on the internet, you might never meet them in real life
A really big problem with dating sites is the number of relationships that stay only on the internet. A lot of people will put all of their efforts into getting to know someone and they will talk to this person all the time, confide in them and develop real feelings for them, only to realize that they will never meet this person.
If you have been speaking to somebody on a dating site for months without meeting them, you need to be aware that if you haven't already, you probably never will. Some people will be in relationships that exist purely online for years, and it's incredibly unhealthy as you are shutting yourself off to meeting someone and having a relationship in real life. Do not commit to anyone online before you meet them.
4. Things move faster in the online world
Although it might not bother you, something important to talk about when discussing finding somebody for you on dating sites and falling for them is that things typically move faster and are more intense when internet dating. You might find that you develop feelings for someone faster than you would if you had met them in real life.
The reason that things typically get more serious much faster is that there's no trying to figure out whether someone is single or interested in you like you do in real life when you meet someone. Instead, you both know that you're single, interested in each other, and looking for a romance. Therefore, the conversations get more intense more quickly and you learn a lot about each other to see if you are a good match very fast, as you don't want to waste time.
5. You might fall for someone who lives far away
One of the biggest differences in internet dating is that you have the opportunity to talk to and potentially date a lot of people that you would not normally meet. Unless you use a local dating site or you choose to set your proximity radius very small, there is a strong potential that you might meet someone that lives far away from you.
You need to be aware that you might meet someone that you're super interested in, but that lives far away from you. Therefore, you need to be prepared to possibly enter into a more long-distance relationship than you have ever had before. If you are not willing to have a long-distance relationship, you should definitely mention it on your profile before you get feelings for somebody that lives miles away.
6. You could be getting catfished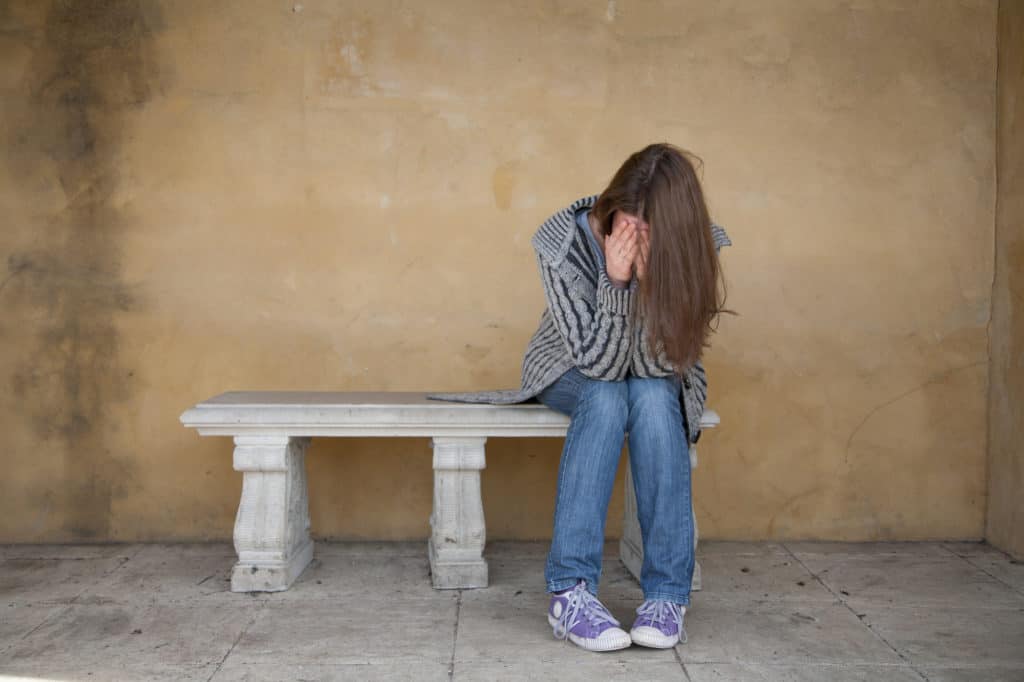 This is the worst possible thing about finding a romance online - you could get catfished. Now, if you haven't seen the MTV show Catfished or know anyone that has been catfished before, you might not be aware of how heartbreaking it can be. Catfishing is one of the biggest fears that a person might have when starting to online date, and it's where someone uses a fake profile to connect with you.
The person behind the screen does not have the same face or have the same life as you have been made aware of. If you get feelings for someone but they don't want to meet you, they don't want to video call and you can't find any information about them online, you could be getting catfished.
As long as you stay away from profiles that look fake, stop talking to anyone that doesn't want to meet you, and follow the safety tips below you should be fine, but you do need to be aware of this before you get feelings for somebody you have never met.
How To Stay Safe Online Dating
It's really important to stay safe when you are in the online dating world. You need to protect yourself, and we're not just talking about protecting your emotions. Follow these tips below to stay as safe as possible when trying to find a relationship online.
1. Never share personal information
Unfortunately, individuals that use online dating sites are often the victims of online scams, so you need to be aware of this and never share personal information with anyone. Of course, you can talk about emotional things, but don't share anything like your address, phone number, or email address.
2. Research them
Once you have met someone that you're interested in, ask for their name and do a bit of stalking. You will want to make sure that you are speaking to an actual person and not a catfish, so do a search of their name online and try to find their social media accounts. If they match the photos and look like real accounts, they're in the clear!
3. Video call before you meet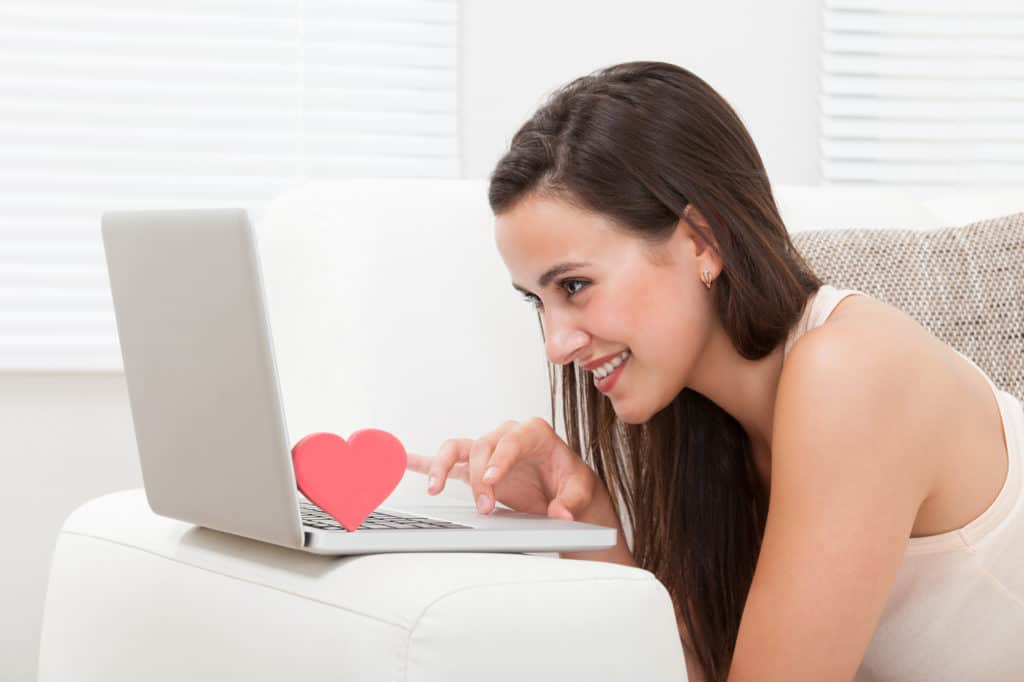 A great way not only to connect with someone on a deeper level before you meet them but also a great way to verify they are who they say they are is by video calling them before you meet up for the first time. That way, you can see that their face matches their photos.
4. Ignore those that don't want to meet in person
Anyone that is trying to enter into a relationship purely over the internet with you and isn't interested in ever meeting with you or always cancels your dates should not be trusted and should be deleted. As much as you like this person, it's a red flag if they don't want to meet up in person.
5. Arrange a safe place to meet and tell friends or family where you're going
Once you are finally ready to meet someone, you need to arrange the date in a safe space for both of you. In addition, tell your friends and family where you are going and who you are meeting up with. You might even want to let a family member or friend track your phone whilst you are there to make you feel extra safe.
Use this tool to check whether he actually is who he says he is
Whether you're married or have just started seeing someone, infidelity rates are on the rise and have increased over 40% in the last 20 years, so you have all the right to be worried.
Perhaps you want to know if he's texting other women behind your back? Or whether he has active Tinder or dating profile? Or worse yet, whether he has a criminal record or is cheating on you?
This tool will do just that and pull up any hidden social media and dating profiles, photos, criminal records, and much more to hopefully help put your doubts to rest.
FAQs
To Summarize
This article should've helped you to get informed about the reality of online love and online relationships. If you are searching for romance on the internet, remember to stay safe and once you think you've found the person for you, it's time to bring your connection offline.
Did you like this article and find it useful? Let us know in the comments and share!
Utilize this tool to verify if he's truly who he claims to be
Whether you're married or just started dating someone, infidelity rates have risen by over 40% in the past 20 years, so your concerns are justified.
Do you want to find out if he's texting other women behind your back? Or if he has an active Tinder or dating profile? Or even worse, if he has a criminal record or is cheating on you?
This tool can help by uncovering hidden social media and dating profiles, photos, criminal records, and much more, potentially putting your doubts to rest.