Step-siblings being together is one of the controversial topics and is yet to be concluded.
While some individuals think it's wrong, others have many reasons to say it's right, and they act accordingly. This has probably crossed most people's minds, especially if there's a special connection involved that they don't share with others.
The thought of being with a sibling they really love or admire has crossed more minds than we care to point out. However, it's a topic many people frown at, especially when they hear the word "sibling" in the sentence. Some sources will tell you that though steps may not be related by blood, it could feel weird seeing them date, especially when you know that they are family by law.
Maybe it's psychological; perhaps it's not. But what matters the most are your personal choices and what makes you happy. Because as an adult, you know what direction to take to improve your life. So can you date them? Here are some things to consider.
9 Things To Consider Before Dating A Step Sibling
1. How did you find him?
First off, finding someone and falling in love with him is uncontrollable so dating your step-sister or brother is not as huge a taboo as it's been made to sound. It depends on when and how you find him.
Let's say you are on a much-needed vacation where you meet a hot guy, and you're both so attracted to each other before you know what's happening. In this scenario, you met him without knowing that your parents got married, and it does not affect anything. As far as you both bond and are in love with each other. In that case, I would say that it's fine.
When it comes to siblings being together, biological or genetic issues could be crazy. But thankfully, they don't occur when it has to do with steps.
So when it comes to anything that has to do with genes, there's no problem at all. This is one of the possible things to be happy for, and it's because you're both not related by blood, which makes everything easier. So really, it's not such big a deal as we imagine.
3. Is it what you want?
I'm guessing by now; everyone knows that every action comes with responsibilities and consequences. There are the consequences we're OK with, and the rest tend to make us a bit uncomfortable. Make sure you are ready to meet during family gatherings or occasions that involve family members, friends, and your parents.
Can you withstand their criticism and prying questions? If you're sure you can, then go for it. But trust me, you won't only feel judged, you will feel uncomfortable being around judgemental people even though your 'taboo' significant other is by your side. But if it means nothing to you, then you're good to go.
4. How long have you been together?
There are different case scenarios here that will determine if you can or can't date them comfortably. The age or time at which you met can affect your choice and can help give you some direction on what exactly to do.
Assuming you've lived with them for a long time, let's say, your parents got married when you were 5 years old, you're practically a blood relative, and my advice to you is to look for romantic love elsewhere.
But if you met when you turned 25, you're adults that grew up in different homes and did not know each other so well; it's a safe bet. In that scenario, you can weigh a few factors and get into it.
5. Is it for fun?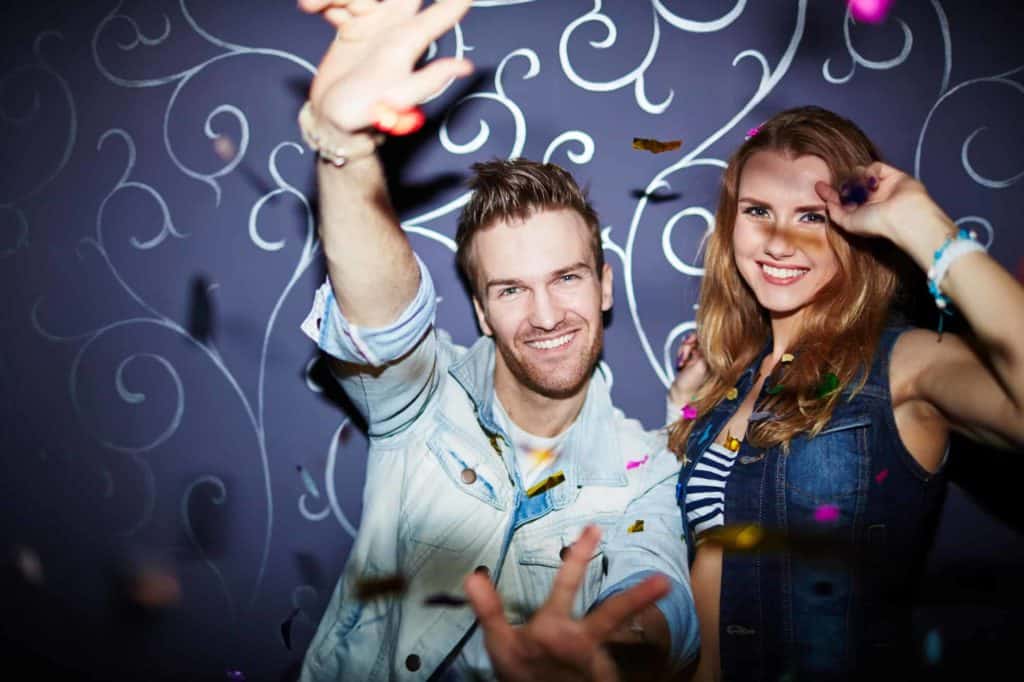 While some people may take relationships seriously, others just want to have fun and move to the next stage of their lives without stressing. It has happened, and it will keep happening. If that's the case, then it's probably not a good idea to date someone who is a permanent fixture in your life regardless.
Remember, if anything goes wrong, it will be more awkward because he is your step-brother.
So take some time to ponder on whether it's really what you want or not. Let's say you date and break up after a while; you'll meet whenever you have family gatherings or vacations. I'm just going to take a swing in the dark to say you probably don't want to know how that feels, except you have very thick skin.
6. Is it against the law?
This is one of the first things you'll have to consider, and if you don't, others will consider it for you. Nevertheless, unlike incest or other unlawful acts, romantic relationships between steps is legal according to Family Law.
So, there's nothing to worry about. You won't have any jail time for it if you're considering dating your step-sibling. Some religions could tag it as a taboo, but from a societal standpoint, it's nothing wrong. So, don't feel bad about going into it if you're sure it's what you want. But if the feeling is not mutual, or he's underage, then I'm afraid that could land you on the wrong side of the law.
7. What are your parents' thoughts?
Yeah, this is where we get to talk about your parents a little bit. It may be mostly your decision, but you also need to think about how they'll take it when you finally spill the proverbial beans.
This whole situation entails that your parents are already together. Now ask them how they feel about you two dating. They could disagree initially and accept it later on or vice versa.
But whatever the case may be, give them more time to assimilate it. You may probably have many talks, arguments, and disagreements about or it could simply be smooth. But, let them know because it affects them too.
8. Can you openly accept him?
What makes a situation look good or bad is how we accept and present it all together. When we're shy about things we've done, it's easy to ride on that, but when we present them with pride, it's accepted for what it is.
When you keep hiding or making it look like what you're doing is wrong, it's easy for society to feed on that. They'll give you more reasons to think what you're doing is not acceptable. If you know you can date and accept him publicly, you're good to go; if not, then you should reconsider.
9. How does he treat you?
The list could go on, but it'll be incomplete if we forget to put his attitude on the scales. All the points listed won't matter if he doesn't treat you right.
Dating your step sister or brother is like dating any other person out there, and it's good to be convinced that he will have your best interest at heart. If you feel you don't get as much attention from him as you should, or he's simply nonchalant when it comes to your feelings, you may want to rethink the whole situation.
FAQS
The Bottom Line
Step-sisters and brothers dating will always bring a weird aura and foster unanswered questions from all angles. I hope the points above have helped throw more light on your thoughts about it. Feel free to drop a comment on how you feel about this and share it with others who need to see this too.
How to Finally Fix Your Relationship
Since your relationship is unique, the most important thing is that you use a tailored approach to tackle your relationship issues.
A generic approach with advice you read online can often even make things even worse!
The best way to get this advice is through someone with experience that is able to listen to the issues you are facing in your relationship…
That is why I highly recommend the website Relationship Hero that gives you specialized advice for your relationship.
In fact, a few weeks ago I reached out to them when I was going through an extremely difficult patch in my relationship.
I had hit rock bottom, and couldn't even turn to my friends for advice anymore.
After speaking to Lucy (my relationship coach at Relationship Hero) and telling her of my desperate situation, she was able to give me some concrete steps to follow over the following days.
I was able to check in with her on a daily basis as I implemented her advice, and she helped me through every step.
Not only was she super helpful and empathetic, she eventually helped me solve some of the issues had been plaguing my relationship for years.
Click here to fix your relationship too!
I can't thank them enough.