Are you starting a new life as a single parent? Do you feel anxious about handling so many responsibilities on your own?
Understand that being a single mom is one of the most challenging jobs to handle, but it comes with multiple advantages. There's an irrefutable strength you'll gain as an individual, knowing you've raised your kids to be great human beings. You'll also be brave enough to tackle more challenges after handling your job as the sole caretaker of a home.
We created this article to provide solace to single parents with insightful tips on coping with responsibilities. It also takes you on a journey with forty-one brilliant tips applied by many single moms over the years to make the process more convenient.
If you're feeling confused or left out on how to be a great mother to your little ones, continue reading to be enlightened.
41 Tips For Being A Single Mom
1. Leave the past behind
As you journey through single motherhood, it's crucial to let bygones be bygones. This process will ensure you genuinely experience the beauty of raising your children alone. You shouldn't let whatever led up to your life as a single mom weigh you down. It could be a grudge against the father of your kids or a painful encounter of divorce or separation.
Whatever the case may be, truly letting go of the past is the first step to emotional freedom. You'll be able to build your family without blaming anyone for the circumstances surrounding it or for mishaps that may occur. Leaving the past behind is mandatory to start your life as a parent.
2. Start a budget
The next tip for staying efficient as a mom is to start an account. If you don't want to make unnecessary expenses and fall back on your payments at the end of the month, it's crucial to plan your spending. Monitoring how money comes and goes will also help you manage your priorities better. While starting a budget is vital, keeping it updated is also critical.
Expenses in families change continuously, and it's necessary to take note of these changes. If you don't keep your budget updated, you might end up spending more than you planned, which will be frustrating. Therefore, taking the time to point out changes in your account is essential.
3. Set goals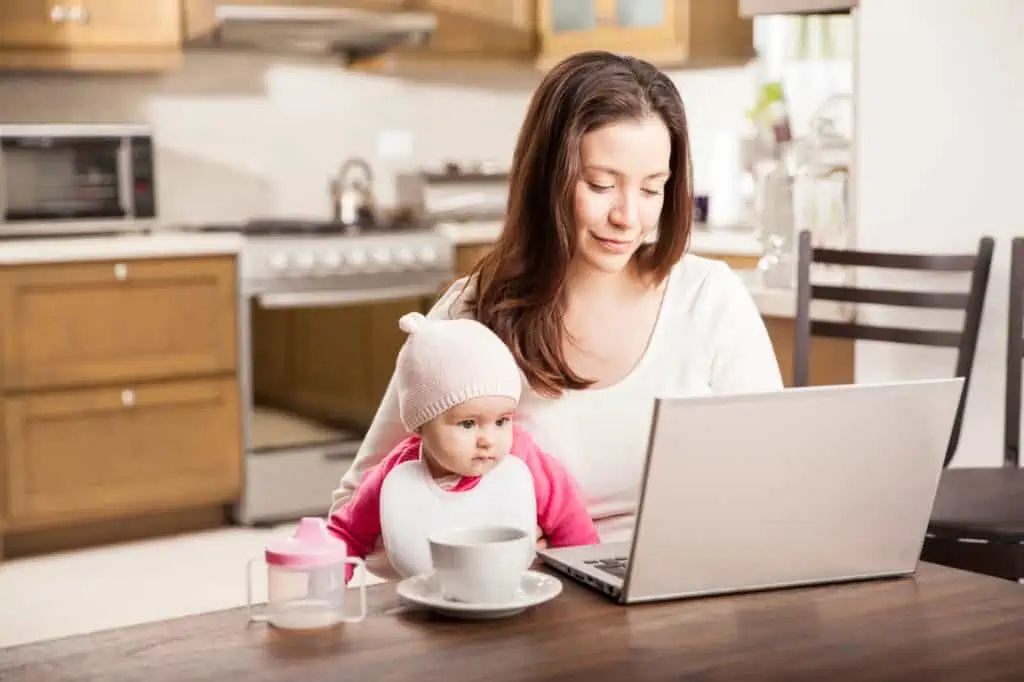 Single mothers tend to focus solely on their present states that they forget to set goals. Understand that having something to look forward can ease your burdens, even though you have other pressing demands. Don't set goals for only your son or daughter, but remember to set for yourself as well.
Think about something you hope to accomplish within a period and plan towards it. It could be short-term or long-term, ranging from the family's essential needs to the recreational ones. It's also crucial to set realistic goals to avoid getting disappointed when the time comes. Acknowledge what you can achieve and work towards it.
4. Automate your payments
Parents have a lot of responsibilities, and it's even more tedious for single moms. One way to ease the stress is by automating payments. If your monthly budget allows you to set charges on auto-pay, you'll save more time in the month sorting out your expenses. It will also help you make payments early and avoid incurring extra fees for late expenditures.
It's natural for single moms to be afraid of losing more money when prices are automated. They would instead opt to sort them out personally. However, updating these expenditures by adding and canceling unnecessary payments will help you stay on track and ease a bulk-load of stress.
5. Get a role model
No one wields all the knowledge on motherhood, so it can help look up to someone. Parents with a lot of experience can serve as mentors because they know several tips to make the journey better. Finding a mentor would benefit all single moms and help them through their struggles.
You don't have to follow your mentor's procedures explicitly since every situation is different. You can merely imbibe some useful tips and adapt them to your needs. This step is also necessary to help single moms set their goals and work towards achieving them. Seeing someone else achieve their dreams can be enough motivation for you to achieve yours.
6. Leverage on government programs
Many moms aren't aware of government programs created to help single moms through difficult times. If you're having challenges in your finances, you can take advantage of these programs to save up some extra cash. For example, government programs like SNAP assist mothers with food for their families.
It's helpful to do researches each year about these programs so you can be one step ahead. Another way to save some extra cash is by leveraging on tax breaks. For example, Child Care Tax Credit can entitle a single mom to less when filing her taxes.
7. Have realistic priorities
Every single mom wants to have an ideal home, but this notion can sometimes lead to unrealistic preferences. You may wish to have the laundry clean before sunset, but this may not be achievable due to the number of responsibilities you have to cater to. Learning to cater to essential priorities in the home will keep you from being stressed out and help you feel like a good parent.
Gauging your parenting skills on unrealistic goals like keeping the house clean throughout the day will only make you feel incompetent. But focusing on more meaningful subjects like helping your son or daughter with schoolwork will remind you of your strengths.
8. Decline some requests
Declining some of the demands of your children is crucial for parents. This step will give you better control of situations and intuitively cut down on your expenses. Saying no to the kids may be hard for a mom, but you don't have to feel guilty about this decision.
Bear in mind that you're doing what's best for them. If you feel the need to explain your reasons for saying no to your children, then go ahead. But don't be under pressure to meet their demands if you don't have the resources. Understand that it's better to disappoint them in a minor way than be in a significant uncomfortable situation in the long run.
9. Stay flexible
As a mom running a home, it's critical to make plans. But bear in mind that people won't always execute your projects the way you want. This realization is why staying flexible is an essential habit.
Sometimes, you'll need to bend your rules and develop alternatives to achieve a last-minute goal. Emergencies will inevitably interrupt your schedules, but staying flexible means knowing your priorities and working towards achieving them, irrespective of the circumstances.
One tip that will help any single mom adjust to different conditions is planning for the unexpected. Always consider other options when making plans or drawing up a schedule, and you'll be one step ahead.
10. Meet up with other single moms
There's significant importance in having a relationship with another single mom. You'll get the extra support that a father can't provide, and you'll ease a lot of stress by being in the company of someone who understands your pain.
Use this tool to check whether he actually is who he says he is
Whether you're married or have just started seeing someone, infidelity rates are on the rise and have increased over 40% in the last 20 years, so you have all the right to be worried.
Perhaps you want to know if he's texting other women behind your back? Or whether he has active Tinder or dating profile? Or worse yet, whether he has a criminal record or is cheating on you?
This tool will do just that and pull up any hidden social media and dating profiles, photos, criminal records, and much more to hopefully help put your doubts to rest.
Having someone to share your difficulties with will also reduce the burden you have to deal with, while you have an extra head to brainstorm through challenges. You can even get a helping hand with little matters like watching over your kids. You can mingle with other moms through online or offline platforms, depending on which would be more convenient to manage.
11. Live within your means
Cutting back on your expenses and buying affordable commodities is crucial during parenthood. You have to be prudent with your costs to ensure your children get the essential support they need at all times. Living within your means connotes a lot of responsibility, but it's crucial for any home's survival.
It could mean different things to single parents, such as eating home-cooked meals instead of ordering take-out or choosing which neighborhood to live in. Both small and large decisions go hand-in-hand in determining how money is sustained in a home. This reason is why every single parent needs to consider their expenses judiciously.
12. Try a sleepover exchange
Moms that want some free time on their hands can join clubs that engage in sleepover exchanges.
The kids spend the night at one of the houses on a stipulated date, giving the other moms some free time to handle other activities. You can take advantage of such programs if your youngsters are old enough and you're comfortable with the idea. The good thing is that your youngsters will be excited about it.
Being kid-free will also ensure you rest well and attend to your personal needs. More so, catering to some seemingly impossible desires like dating would be achievable during this time frame. Without a doubt, you'll cherish the alone time that you'll get.
13. Make time for the kids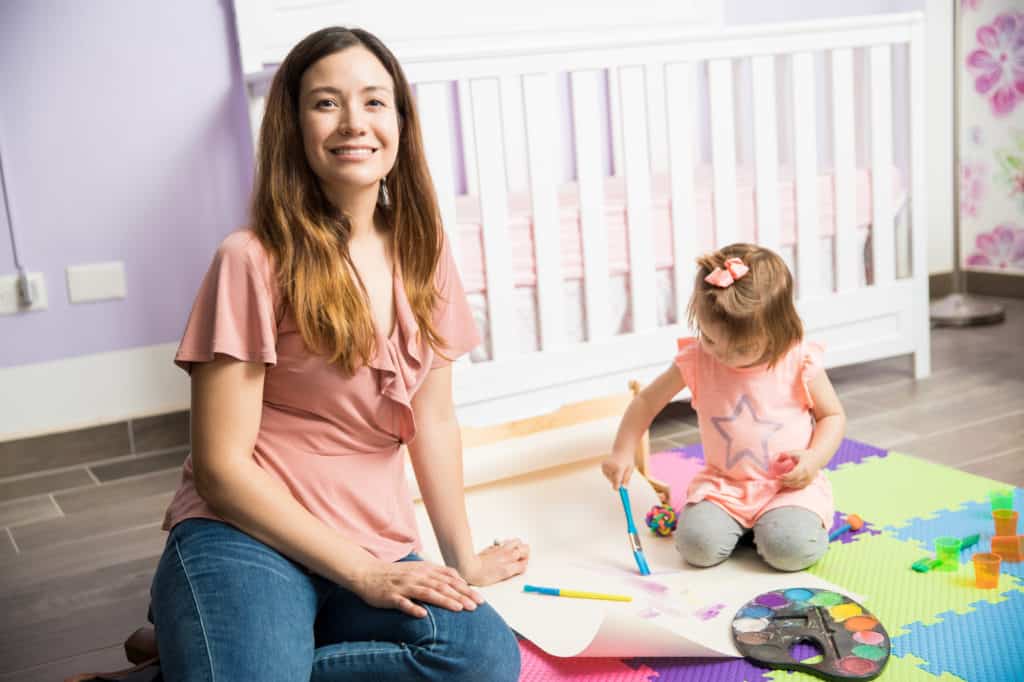 A parent's life is often too stressful that it's easy to neglect essential things like spending quality time with the kids. Catering to the family's needs is crucial, but it's more important to be part and parcel of the children's growth. Therefore, while coping with the responsibilities of being a mother, take some time to find out what's happening in your son or daughter's life.
You can also schedule an activity where bonding will naturally take place. This process may turn out to be therapeutic for both you and your youngsters, where everyone can merely escape from the madness involved in running and sustaining a home.
14. Get help from family members
Establishing a relationship with family members is necessary for every mother in the long run. You'll need the extra support in many unprecedented ways, so it's vital to maintain close contact with them. Your parents, siblings, and even the father of your children and his family can lend a helping hand when you least expect it.
Maintaining associations with them may be the hardest thing to do, but understand that the support is more critical. It's always best to let grudges aside and focus on the interests of your kids. Your children's needs should always be a priority, irrespective of your relationship with loved ones.
15. Tackle the loneliness
Loneliness is a common subject with every single mom. It's easy to get so immersed in the lives of one's kids and neglect personal needs. While spending time with a son and daughter might be exhilarating, it doesn't seem to replace a father's companionship. Therefore, coping with aloneness is crucial in every single mom's journey.
Making self-care a priority is one critical step in tackling feeling lonely. Everyone's needs may seem more important at the moment, but neglecting your needs is what makes feeling alone hit harder. At the end of the day, you'll realize that no one has to cater to those demands except you.
16. Start a daily routine
Routines are great for getting work done momentarily in the home. It keeps things organized and helps everything stay balanced. While starting up a practice is prudent, sticking to it is necessary. Ensuring no one breaks the day's schedule is a great way to ensure things get done when they should. It also allows everyone to plan their day before it begins.
We advise you to plan your daily routine with what you know you can accomplish in a day. This step will help you from feeling overworked and doing more than you can handle. You can rest assured that everyone will quickly get accustomed to routines, and work will be more coordinated at home.
17. Fight the depression
It's necessary to point out that parenting can, indeed, lead to depression. It's a roller-coaster of emotions that are even more pressing on a mom handling everything without the father of her little ones helping out. Depression may not be visible at all points during single motherhood, but it may start to hit at extremely vulnerable times.
Once you observe it, it's pertinent to fight it before it settles. Join support groups, talk to a counselor, or seek professional help as recommended options to tackle depression. You can also imbibe self-care techniques to ward away depressing thoughts, so it doesn't affect your wellbeing or life as a mom. Remember that your happiness is vital for that of your youngsters.
18. Draw up a mealtime roster
A mealtime roster is an intuitive routine that single moms use to save time during the week. It can be stressful thinking of preparing for dinner after handling so many responsibilities during the day. But you can schedule out meals for the entire week and have less to worry about with a roster.
It can also help your youngsters get more interested in helping out with meals. If they already know what you scheduled for the day, they can give you a head start and ease out some of your stress. Remember that it's necessary to keep the roster updated weekly to suit the family's needs and preferences.
19. Don't worry about a father figure
It's natural for a mother to worry about her little ones, not having a father figure in their lives. Will they grow up with all the necessary knowledge they need? How are you going to fulfill the role of a mom and dad to your babies? All these questions can stir up fear and anxiety that your kids aren't getting the best.
While it's logical to think about the repercussions of your youngsters growing up without a dad, remember that a child can survive under any circumstances provided, there is adequate love and support. Remind your little ones how much you love them, and give them all the help they need.
20. Assign chores to your kids
A single parent may feel they should handle all the responsibilities in the home, but as your babies begin to grow, acknowledge that they also have duties to keep the home running. Assigning chores to your little ones when you feel they're old enough is a recommended option. It prevents them from engaging in idle play and wreaking more havoc around the home.
The bright side is that kids love helping out and adore the idea of routines. You can start them with little tasks like brushing their teeth once they wake up, and with time, you can upgrade them to more significant responsibilities. It also teaches them the important virtue of hard work, which will be useful as they grow.
21. Use apps to organize everything
Online tools and mobile applications can significantly improve the life of a parent. You can get help sorting out your daily schedules and staying up to date with your plans. The simple act of setting a reminder can keep your day more organized than relying on the manual help of a pen and paper.
Tools like Google Calendar also provide outstanding features to keep families organized together. If you have teenagers with mobile phones, setting up schedules for them would be significantly more comfortable and quicker to manage. The plus side is that you're guaranteed no one forgets about their responsibilities and that they duly carry out all tasks.
22. Tackle the anxiety of not measuring up
One of the fears that accompany single motherhood is the fear of not measuring up. Questions of whether you'll genuinely be enough for your little ones may come flooding in. Will they grow up and start demanding more? Will they suddenly want a dad around? Wil growing up with a single mom make them inferior?
These anxieties can affect a mother's capabilities to perform. It's important to remember that families with both parents are not without problems. While it's logical to dream of a complete household, it's essential to focus on providing all that your little ones need. More so, always bear in mind that you're more than enough for them.
23. Join meetup groups for single moms
Having a physical relationship with other moms who understand your pain is second to none. This reason is why joining a meetup group is recommended. It's an activity that can occupy your time and fill up the space that aloneness might cause.
You'll have the benefit of getting physical help from other mothers, such as looking after your little ones, picking them up from school, and planning sleepovers. You'll also make new friends that will keep you company on your darkest days and share memories with you on your brightest. We advise you to do research about local meetups in your area and join one.
24. Join a Facebook group or online forums for single moms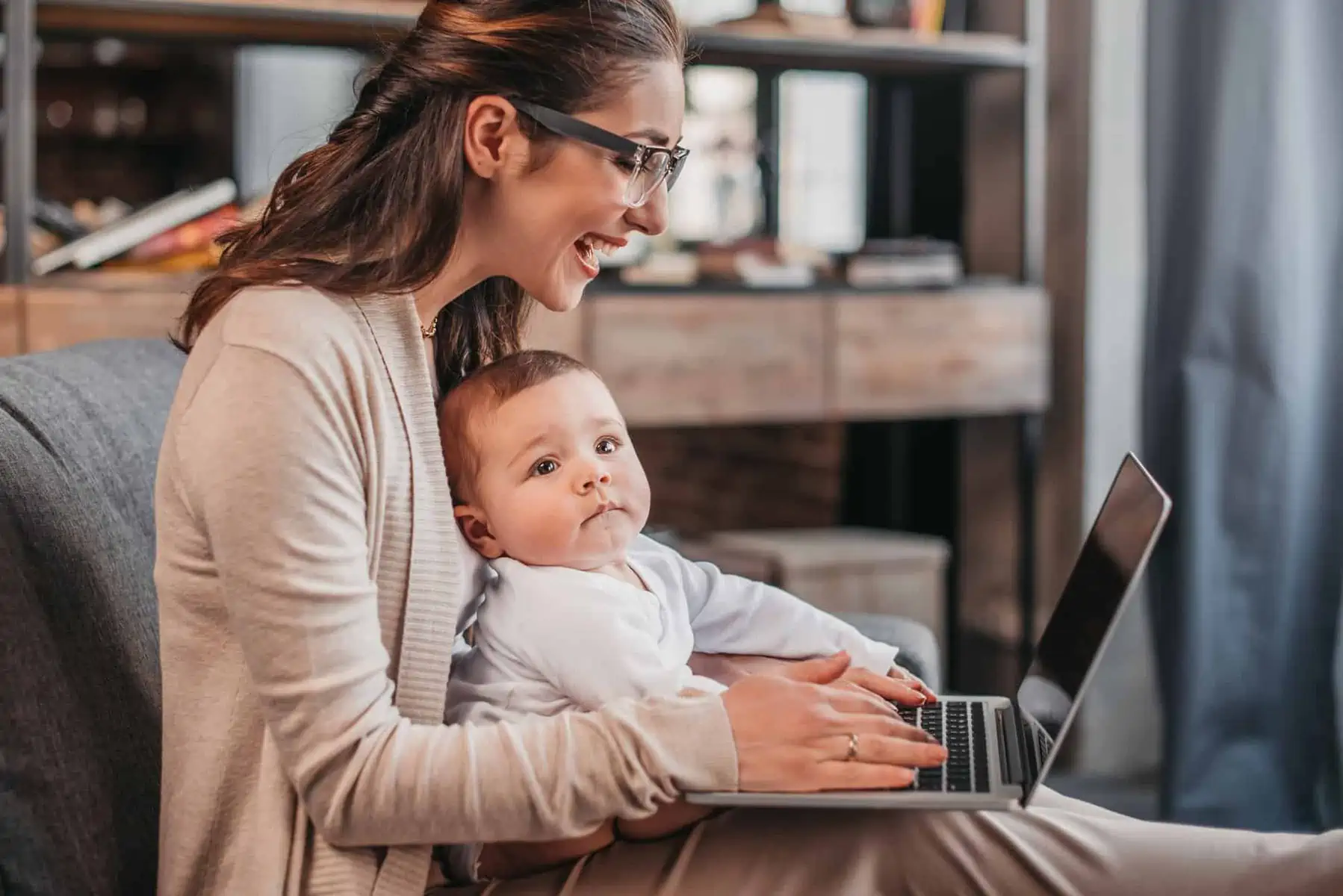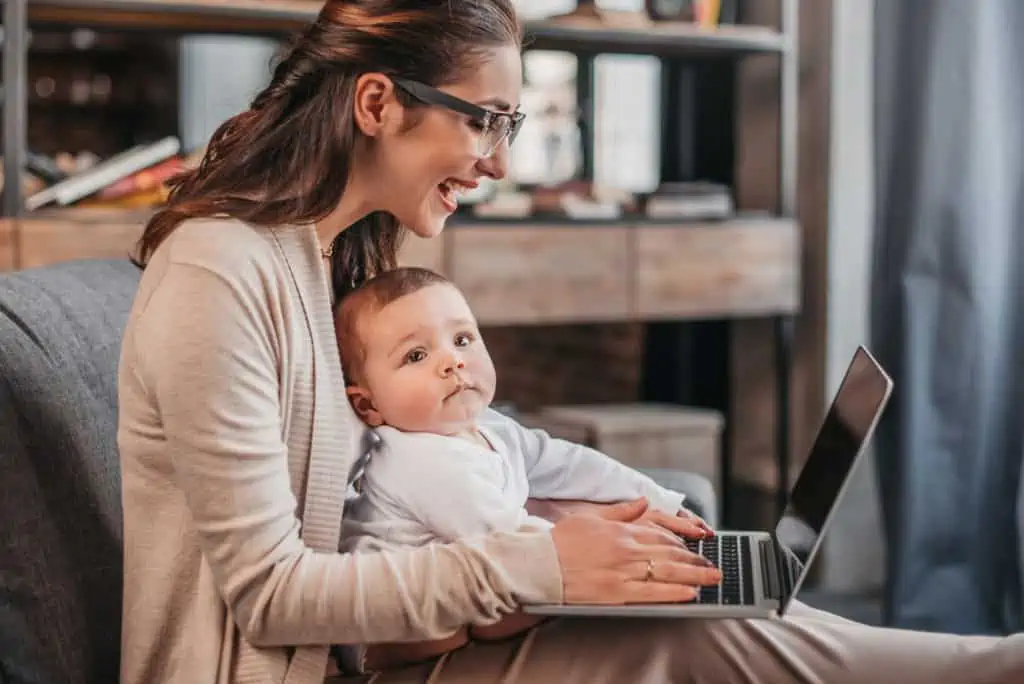 Another alternative to meeting up with other mothers is joining an online discussion or a Facebook group. There are thousands of Facebook groups created solely for mothers, and you take advantage of them. You can find one for your local district, where you can meet up with other mothers around your neighborhood.
If you don't have time to physically hang out with other mothers, spending time on online forums is still a great alternative to keep you company. You'll get adequate mental and emotional support to help you through your struggles. You'll also find insightful tips to manage your demands as a single mom.
25. Start an emergency saving plan
The fear of the unknown is one of the anxieties that can overwhelm any mom. You're not sure how you'll cope when the unexpected happens. Since you're the only one catering to your family's needs, it can be burdensome thinking about cases of emergencies. That's why it's exceedingly prudent to consider starting up an emergency saving plan.
This action will prevent you from experiencing a shock when an event catches you by surprise. It also helps you stay prepared and lessens the anxiety that comes with such worries. It may be tough to save while catering to multiple demands, but this saving is crucial to any parent's life.
26. Have a shared calendar
A single parent's life demands getting support from everyone, including from your youngsters and their dad. Having a shared calendar is an easy avenue to make this possible. You can share schedules and help the family stay aware of plans. It also enables you to share responsibilities and keep everyone updated.
If your son or daughter is old enough, you can use online tools to remind them of their duties throughout the day. If you have a baby, an online calendar can remind your baby's dad about appointments and other things like child support. It's an intuitive manner of staying organized without the need for a pen and paper.
27. Spend less time on social media
With some extra time at hand, single parents might decide to while away time on social media as a momentary distraction. However, this process only intensifies the feeling of aloneness. We advise you to use any extra time to focus on hobbies and achieve some set goals. This step will help you feel more fulfilled for the day and as a person.
If you spend your time focusing on what others have achieved on social media, it'll only create a void in your life, and you'll start feeling like you don't measure up. Nonetheless, you can tackle this feeling by spending less time online and using the remaining hours to accomplish something for yourself.
28. Set basic dating rules
Dating shouldn't be an impossible task for a single mom. With some tips, you can find time for a companion. However, there are certain things to consider before dating. Are you ready to date? Have you healed from your past relationship? How will dating affect your little ones? These and many more questions need to be analyzed before you proceed into the dating world.
It's also prudent to set some rules before you venture into the dating scene to avoid encountering unfixable mistakes. Acknowledge red flags that can't be tolerated and know when to move on before you get stuck in an unhealthy association. These basic rules will help you stay guarded while finding a companion.
29. Neglect the picture-perfect family image
It's natural for every parent to desire the absolute best for their family. But sometimes, this ideal picture will differ from reality. It's important not to get too worked up about having a picture-perfect family like you imagined while growing up.
Understand that it has nothing to do with being a single parent, either. Families with both parents caring for the home aren't ideally perfect. Every family has its problems, so it's essential to embrace the chaos as it comes.
There will be good and bad times, and this reality is what family is all about. The most critical aspect is that everybody sticks together through the thick and thin. Your little ones should learn that having their family's back is more important than living up to societies' expectations.
30. Consider online shopping
Online shopping can significantly reduce the exhaustion of a single mom's life. Buying groceries from online stores can save you a lot of time over the weekend instead of going to a physical store. You can have your groceries delivered to your doorstep and utilize the time for something else. It may cost you some extra bucks, but it'll keep you organized throughout the week.
If your budget can afford to pay for services like Amazon Prime or ordering groceries from reputable stores like Fresh Direct, you should go for it. You should also consider getting items for the household and your child online to save time and ease stress.
31. Pay for extra help if you can
Most moms feel bad about getting extra help around the house. They think they should handle all responsibilities in the home and feel guilty if they can't cope. On the contrary, this shouldn't be the case. Everyone's home is different, and if you're having a hard time dealing with all the work at home, you should hire someone to help.
If your budget allows you to have a helping hand with chores or babysitting, then go for it. Remember that if you're too stressed out, you won't fulfill your mom duties effectively. This step will give you room for other essential tasks, including having time for yourself.
32. Utilize time away from kids
Mothers tend to mope around and feel sad when their children are away or occupied with other activities. On the contrary, it's an opportunity to spend your time on something profitable. You shouldn't wait until you're less busy to brainstorm ideas on applying your time judiciously.
Instead, start planning before you get extra time on your hands.
This process will prevent you from engaging in profitless activities, which will let in the feeling of aloneness. Engage in a hobby, advance your skills, or find ways to go further in your career. You'll feel more fulfilled as a single mom if you engage in profitable activities while your little ones are away.
33. Stop comparing
The biggest and most profitable choice you'll make as a single mom is to stop comparing yourself to other mothers. You might ask yourself if you're doing things right or perhaps, training your kids the right way because of how others handle their parenting. While it's good to be cautious of how you raise your little ones, you shouldn't compare either yourself or your little ones to anyone.
Strive to live by acceptable standards and have faith, like everyone else, that you're doing the right thing. If you keep comparing, you'll get stuck in an unhealthy cycle of trying to be better than the next person, which isn't suitable for either you or your youngsters.
34. Self-care is important
We cannot overemphasize self-care for every sole caretaker of a home. The healthier and happier parents are, the better for the family. This advice is essential for mothers without the support of a husband. It's critical to take care of yourself whenever you overwork because you only have yourself in the long run.
Find time to relax, take a break, and do something you love. Get a pedicure, go to the spa, and don't feel bad about spoiling yourself once in a while. Self-care doesn't only involve physically taking a break. It demands taking care of your emotional health too. Taking a mental break is crucial for all mothers to operate optimally.
35. Always have a Plan-B
Having an alternative plan is essential if you want to avoid being a control freak. The downside of trying to control everything is that not everybody will be happy. On the contrary, having a backup plan keeps things in check. Therefore, it's always prudent to plan something else while drawing up a schedule.
If you're planning to take your son or daughter to the park, think of an alternative activity that they can engage in if your plans get canceled. You can likewise apply this scenario to other events. Stay flexible and try not to allow procedures to dictate the happiness of you and your youngsters.
36. Give yourself and the kids time to adapt
Things won't always go as planned, and that's why it's essential to give yourself time to adjust to changing circumstances. Every situation will be different from the rest and leave you puzzled about your life as a mom.
Nevertheless, understand that you'll learn to cope with problems as time goes on. This advice also applies to your little ones. It may feel like they're challenging to cooperate with, but they'll also get accustomed to everything with time. You'll have to be patient with them. If you use too much pressure on them, you might end up chasing them away.
37. Don't isolate yourself
Catering to your baby's needs is essential, but every single mom should avoid isolating themselves from the world. Remember to mingle and maintain friendships because it's critical for your emotional and mental health. There's a lot you can benefit from outside your everyday routines at home. If you neglect that side of your life, you'll end up feeling lonely.
Mothers without the companionship of a husband need to balance their lives and ward away aloneness by remaining social. This process will also ease up any tension you feel in the home and help you stay active.
38. Get some alone time
Single mothers rarely see the need to spend time away from their little ones, which is why we need to emphasize this. Spending time away from your youngsters needs to be a planned activity you partake in from time to time. It's crucial for your wellbeing as a parent because time out tends to be therapeutic.
It rejuvenates you and gives you the energy to do more and be better. You can plan this activity with other mothers or consider hiring a babysitter for some time. It also gives you space to focus on yourself as an individual and not just a mother.
39. Forgive the stigma
Without a doubt, you're going to experience some criticism as a single mom. People will judge you because of the preconceived view of mothers who are sole caretakers of their little ones. Nonetheless, it's best to rise above their unfavorable judgment and choose to forgive rather than bear grudges. Remember that your happiness is directly linked to that of your youngsters.
If you allow the negative perception people have of you to demoralize you, you'll be leaving your little ones upset. Therefore, choose to live above the stigma and define your life; however, you please.
40. Praise and encourage your children
Amid all the chaos it takes to run a home, always acknowledge that your little ones are doing the best they can. Know that praising them will help them do better. It also helps them realize how much you appreciate them, which increases the bond in the family.
While you may have your struggles as a mom, remember that your little ones also have challenges they're coping with. Whether you have a little boy or a daughter, thank them for the small efforts they put in and encourage them to remain resilient. This secret will keep your home running swiftly.
41. Stay positive
Being optimistic is essential for mothers who are sole caretakers of their homes. It's best not to criticize yourself for little errors overly. Every woman is trying their best to manage their household duties without any prior experience; hence, we can expect mistakes.
Bear in mind that you'll get further with a positive mindset than with a negative one. If you hope for the best, the best will eventually come. But thinking negatively will inevitably affect your decisions and make situations worse. Therefore, it pays to be positive-minded.
FAQs
To Conclude
Did you enjoy this article? As a single mom, it's crucial always to encourage yourself and seek comfort with other mothers that understand your struggle. Try not to isolate yourself by spending time only with your son or daughter. Rather, go out there and socialize. Try to get help from online communities if you need to. It's a matter of choice how you choose to socialize.
Kindly share this article if you know another single parent that needs to read it. Also, leave a comment below to let us know your thoughts on it.
Utilize this tool to verify if he's truly who he claims to be
Whether you're married or just started dating someone, infidelity rates have risen by over 40% in the past 20 years, so your concerns are justified.
Do you want to find out if he's texting other women behind your back? Or if he has an active Tinder or dating profile? Or even worse, if he has a criminal record or is cheating on you?
This tool can help by uncovering hidden social media and dating profiles, photos, criminal records, and much more, potentially putting your doubts to rest.