Are you wondering what it means when a guy comes too quickly?
Perhaps you're looking for solutions to help him last longer?
Or maybe you suspect that something is happening outside of your relationship that causes this?
Whichever the case, you're in the right place. According to Cleveland Clinic, 30-40% of men are affected¹ by premature ejaculation. So I'm going to try and reveal the 7 most common reasons why this happens.
However, before I get to these reasons, I want to share a quick tip with you.
I know that sometimes it's hard to not assume the worst and look for ways to find out if your partner is engaged with someone else.
So I found this non-intrusive, powerful and discreet online tracking tool, which might be able to give you a better clue on the situation.
With just a few of your partner's basic details to work from, this tool can create a huge database of his recent communications.
You'll discover who he has been frequently communicating with, what smartphone apps he has downloaded, what contact details he has registered, and other similar information.
If you're going full detective, this tool will add value to your research.
However, apart from being engaged with someone else, there could be multiple other reasons this is happening to your partner. We'll be discussing these reasons in detail.
7 Reasons Why A Guy Finishes Fast
1. It's been a long time since he's had sex.
Let me explain. You might have been dating for a while but haven't made it to the bedroom yet. Or chances are he hasn't been dating after getting out of a long-term relationship.
Very often premature ejaculation is tied to emotional/psychological issues. This means you might find that he needs to build up some stamina when it comes to bedroom antics and intimacy.
This isn't something to be worried about, though. Try recalling if he's mentioned not having been sexually active when/if you were discussing past experiences.
Sometimes men finish fast because of other emotional issues, such as performance anxiety or stress. Especially if your partner hasn't been sexually active recently, being nervous to get intimate with a new partner is completely understandable.
This will all improve over time. The more you have sex and the more you get comfortable with each other, the more his stamina will grow along with sexual confidence².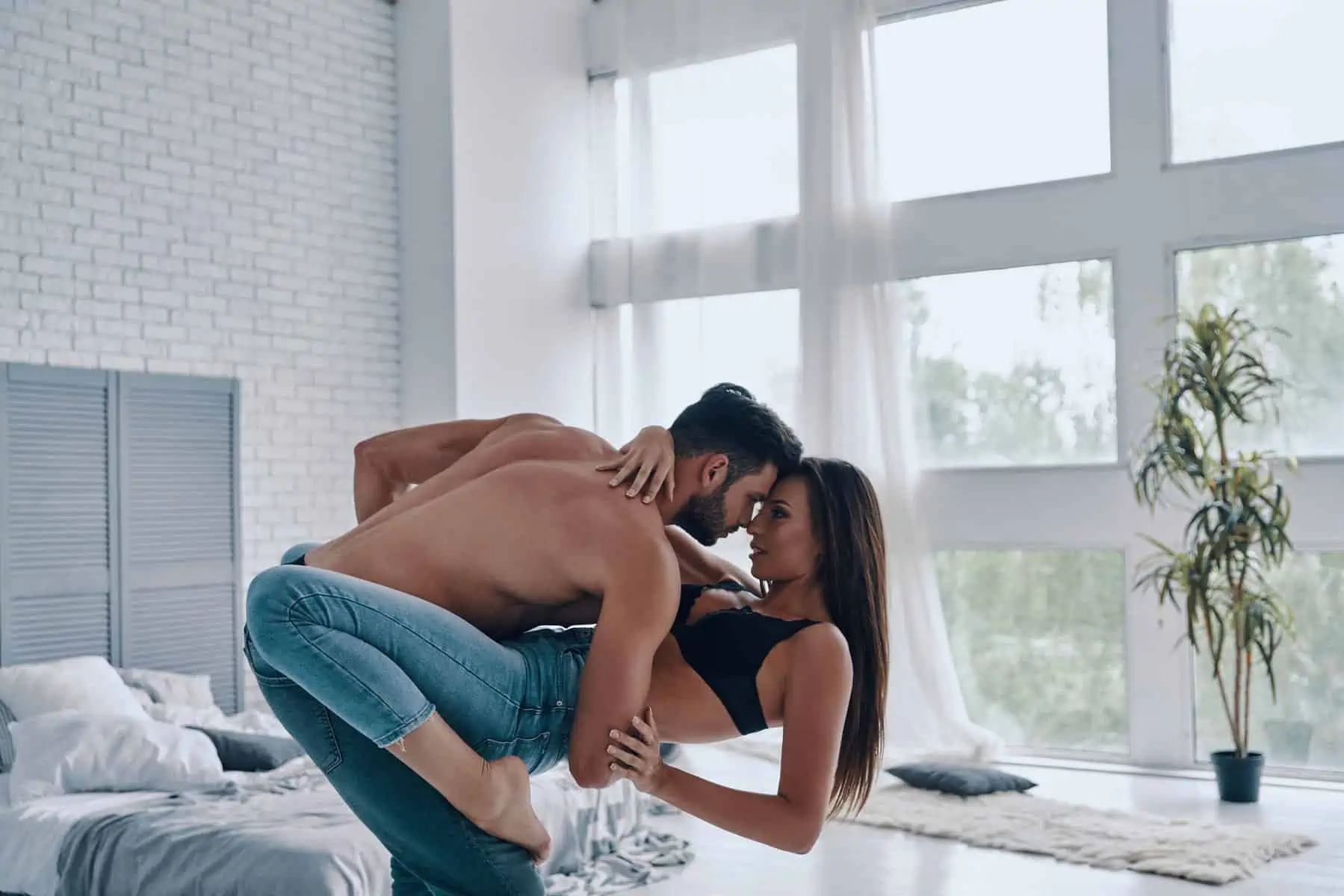 2. It's a compliment to how attracted he is to you.
When our men finish too quickly, we obsess over the idea of "when a guy comes too fast what does it mean" when really, it could just mean that he really likes it. Think about it for a moment, have you been imagining him in bed and what it will be like? Well, he's certainly been thinking about getting you into bed too.
This means that when it does happen, it can be easy for him to get overexcited, which results in finishing too fast. After all, ejaculation is a reflex action and happens when the sexual act reaches a high level of excitement³.
In a sense, you can choose to take premature ejaculation as a sign that he's very into you and turned on by you.
This "problem" usually doesn't last too long, though. Indeed, after the first couple of times, you might see him start to improve. In the rare cases he doesn't, it might signify that there are other, physical conditions involved, which takes us to the next reason.
---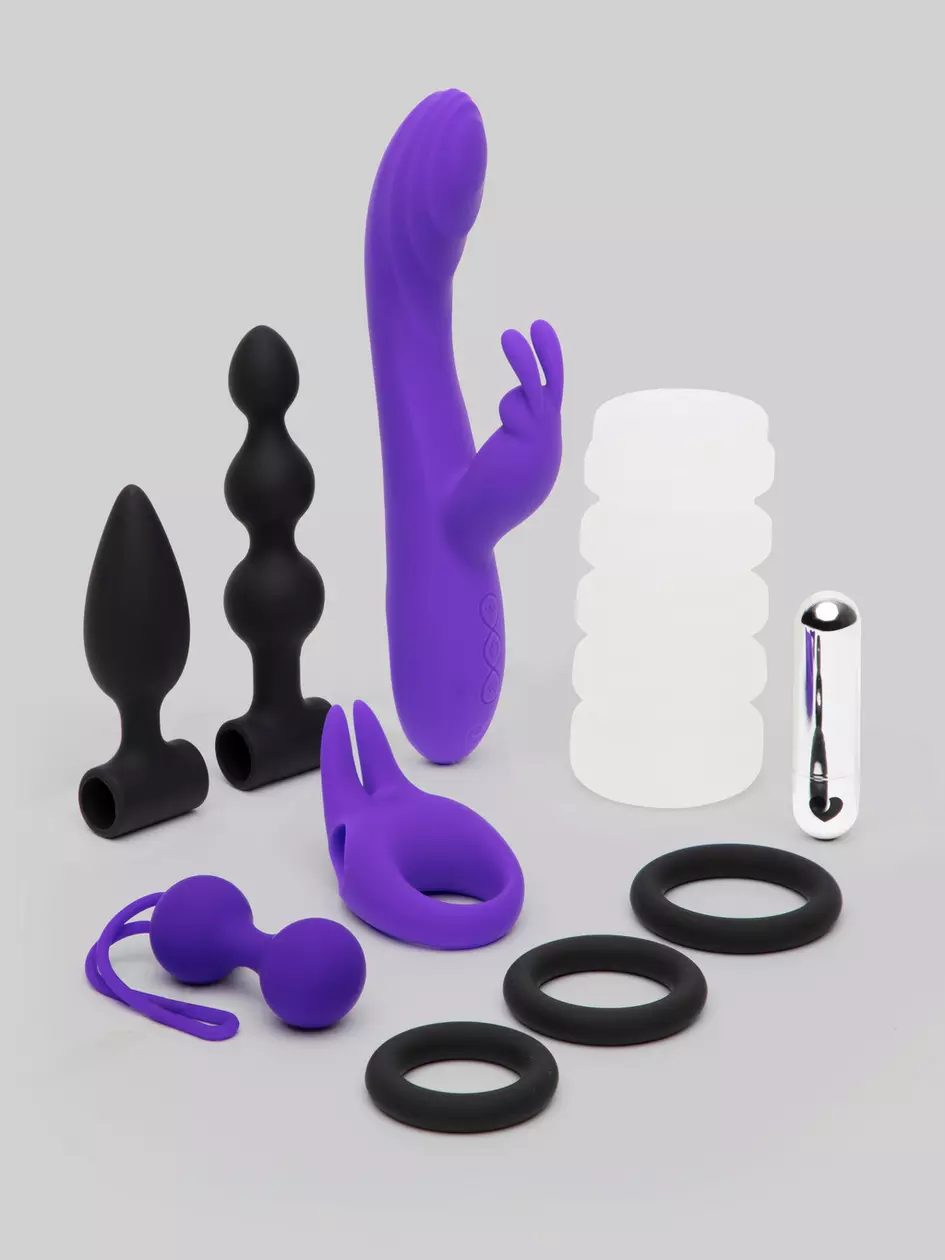 Wilder Weekend Rechargeable Couple's Sex Toy Kit
Customer Review
Wilder weekendss
Loving the rabbit dildo and butt plugs 🔌 extremely powerful bullet …vibration strength and variability are really good 👍 recommend 👌
Credit: Lovehoney.com
Looking to spicen up your sex life and build your connection with him?
One of the best ways to increase your connection with your partner is to spice up your sex life. An awesome way to do this is to bring some excitement into the mix by using toys that will drive both of you crazy.

We've partnered with LoveHoney to give you exclusive access to some of the best toys on the market. Click here to check them out, completely anonymously of course! Your relationship will thank you for it.
3. He might have a condition causing it.
While premature ejaculation can be experienced by men at any time, when it happens frequently during sex it becomes a condition that might signal a medical condition.
Many doctors recommend behavioral treatments at first. To try and see if it's caused by more than excitement and emotional factors, try slowing things down, getting him close, and pausing for 20-30 seconds⁴. If it doesn't help, seek a medical expert.
Often, if there is a condition, men will not manage to make it until intercourse. Instead, he will most likely orgasm before you get to the act by the kissing and gentle foreplay session. If he can make it past that and it's more of an issue that he's not lasting long enough while inside you, it's likely an emotional issue.
4. You might be pleasuring him too much.
While we often presume that when a man finishes fast in bed, it must mean there's something wrong, it might actually mean you're too good. As whether it's foreplay or oral sex, if men are finishing too quickly, it might just mean that you need to slow down.
Think about it, when a man orgasms, he is completely letting go of his control. So, if you want him to stay focused and make your sex last longer, take your hand off the ignition and slow it down. You'll soon find that things are lasting longer and you're feeling satisfied again.
5. He could just be a selfish lover.
It's easy to think that when men finish early, it's a problem that needs to be fixed. However, you might be surprised to know that sometimes finishing fast doesn't have anything to do with a physical or mental barrier. Instead, it all comes down to men that are selfish lovers.
To spot if men are selfish in bed, think back to what happens before, during or after the sexual act itself. Does he just skip foreplay and go for the main event without any thought for making sure you're ready for him? Worse still, he will likely just pound away at you until he reaches orgasm, without even thinking about returning the favor to you.
If this sounds familiar, it's likely your man doesn't have a problem – he's just really selfish when it comes to sex. A situation such as this will require honest communication more than behavioral or medical treatment.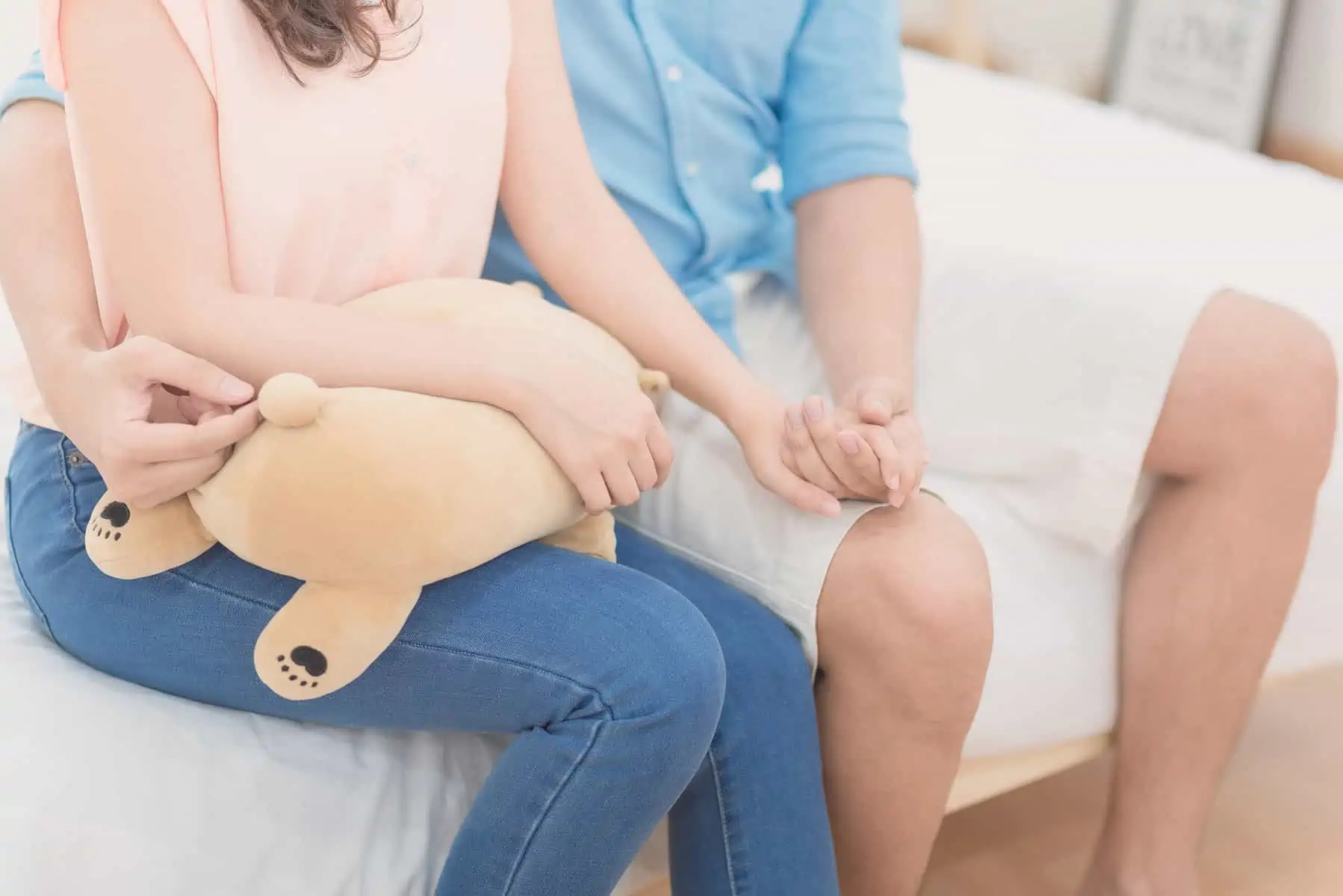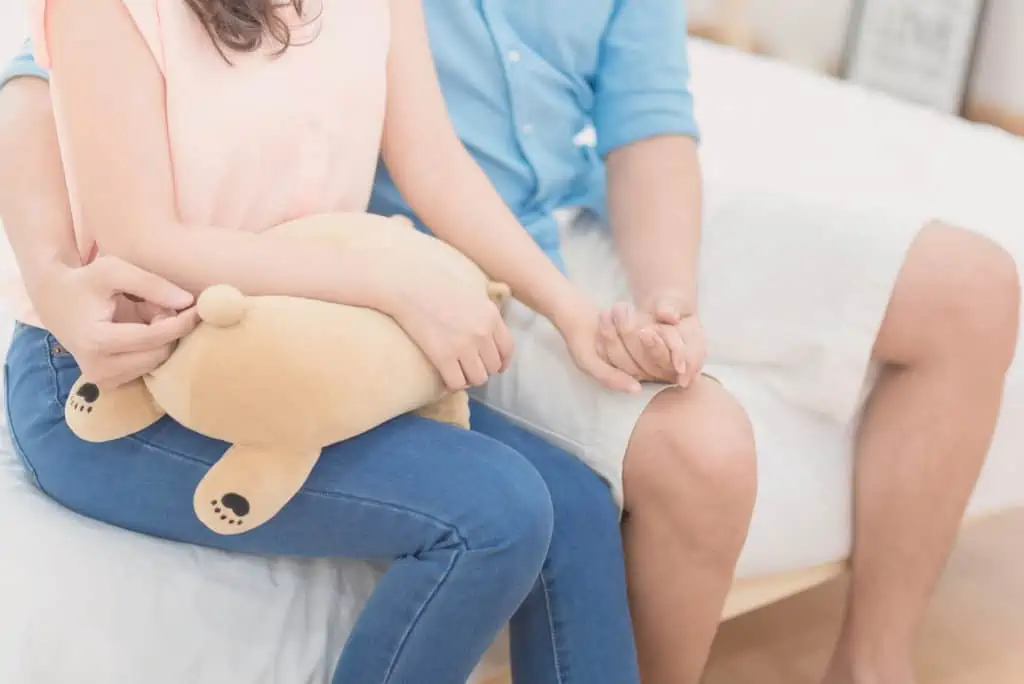 6. He's just not that experienced.
When it comes to sex, experience isn't everything. However, for many men, experience can really help them last longer as they'll learn ways to distract themselves and slow things down.
For instance, you might have heard of some men who try to do multiplication sums in their head to keep them from finishing too fast. Without this experience, though, many men will find themselves getting far too excited and losing control. Which is why you'll often see movies and TV shows that will show men ejaculating prematurely if it's their first time.
Don't fear though, if your man is inexperienced, he can improve. The best thing you can do as a partner is to simply take your time with him and walk him through everything that you like in the bedroom.
7. You're not changing sex positions enough.
For some women changing sex positions is a fun way to shake things up and receive more pleasure. On the contrary, for some men this is often a necessary change to ensure they last longer. If you think of the stop-and-start technique⁵ we briefly covered in this article, changing positions is a method that works similar to that.
Consider waiting until you think he's close and then move into a new position. You might even want to put yourself on top, as this will allow you to be in control and to set the pace a little more.
Not only will changing positions a lot help your guy to last longer, but many couples consider it to also make sex itself more exciting.
If your guy is finishing too fast, it doesn't matter if he's finishing after one or two minutes or it's just too quick for you to reach orgasm - either way, it's something partners can address without feeling guilty.
Before you decide he's not a suitable sexual partner, consider these possible reasons and give him a few chances. Like we already established, most of the time premature ejaculation can be a cause of emotional or medical factors.
Thankfully, premature ejaculation is highly treatable⁶, according to many experts - you just need a little patience. It will be more than worth it when your partner becomes more sexually confident!
---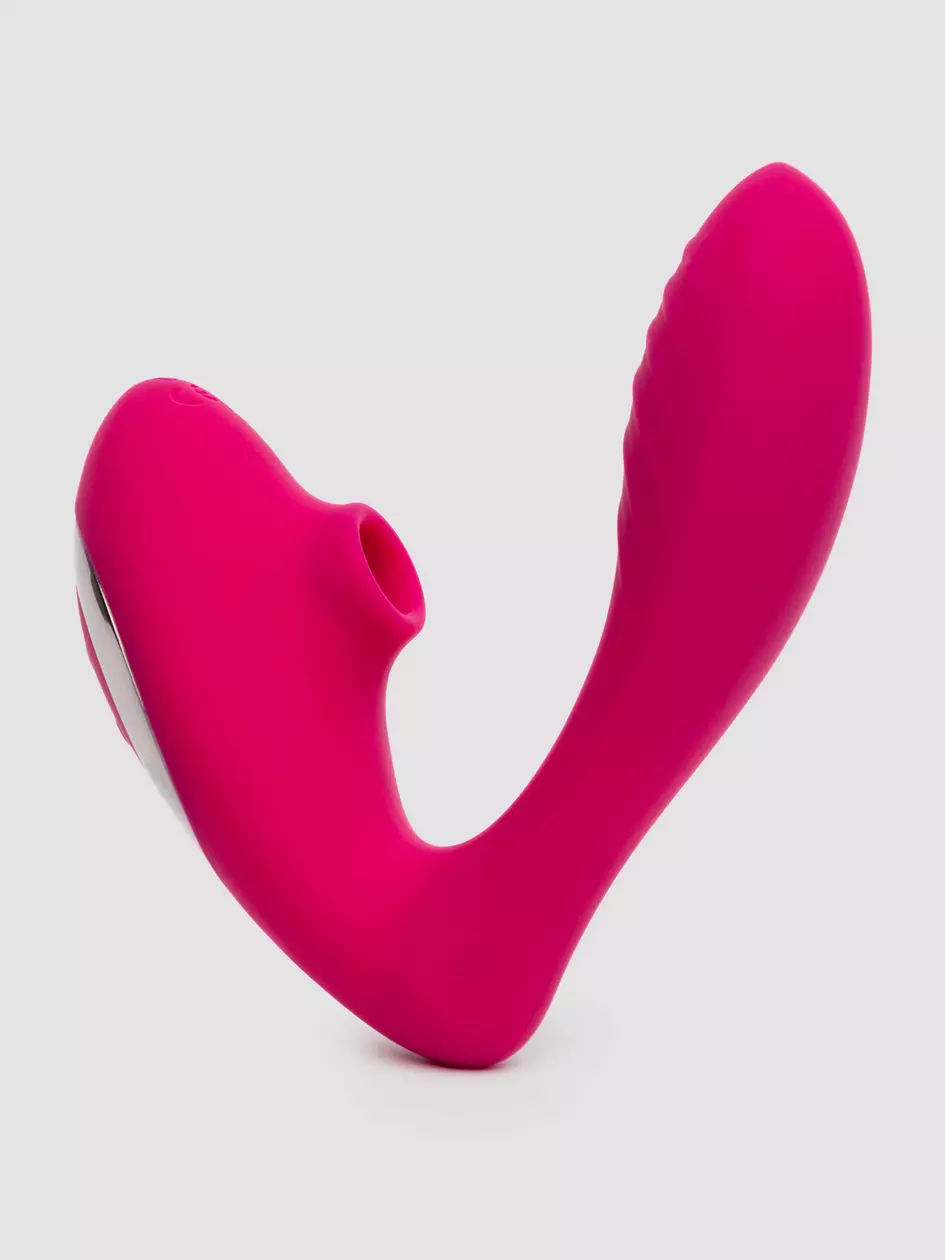 G-Spot and Clitoral Suction Stimulator
Customer Review
Genuinely life-changing
Literally the only thing that has ever worked. I'd tried other toys and vibrators, but nada. Then a friend recommended this- and OH. MY. GOD. It's never failed!
Credit: Lovehoney.com
Want to add some excitement to your sex life and create a stronger connection with him?
One of the most effective ways to enhance your intimacy with your partner is by spicing up your sex life. Using toys can be an amazing way to bring some extra thrill to your love-making sessions.
At Hernorm, we've collaborated with LoveHoney to offer you access to some of the best toys in the market.
Check them out here
in complete anonymity. Your relationship will definitely benefit from it!