It's time for some juicy gossip about one of the most enigmatic figures in the music industry today: Tyler, the Creator. While he's known for his outlandish lyrics and eccentric style, there's one thing that has always left fans scratching their heads about: his love life.
Over the years, Tyler has been linked and was spotted with numerous women, including Kendall Jenner and Jaden Smith's ex-girlfriend, Sarah Snyder. But with the rapper's notoriously private nature, it's hard to separate facts from fiction when it comes to his romantic entanglements.
In this article, we're diving deep into Tyler, the Creator's love life, exploring the rumors and speculation that have surrounded the rapper for years. We'll take a closer look at his rumored relationships with some of Hollywood's most famous women, as well as the whispers about his sexuality that have followed him for just as long.
But we won't stop there. We'll also be delving into the real facts about Tyler's personal life, from his upbringing in Los Angeles to his rise to fame in the music industry. By the time you're done reading, you'll have a much better understanding of this mysterious artist and the many facets of his life.
Who Is Tyler, the Creator Dating Now?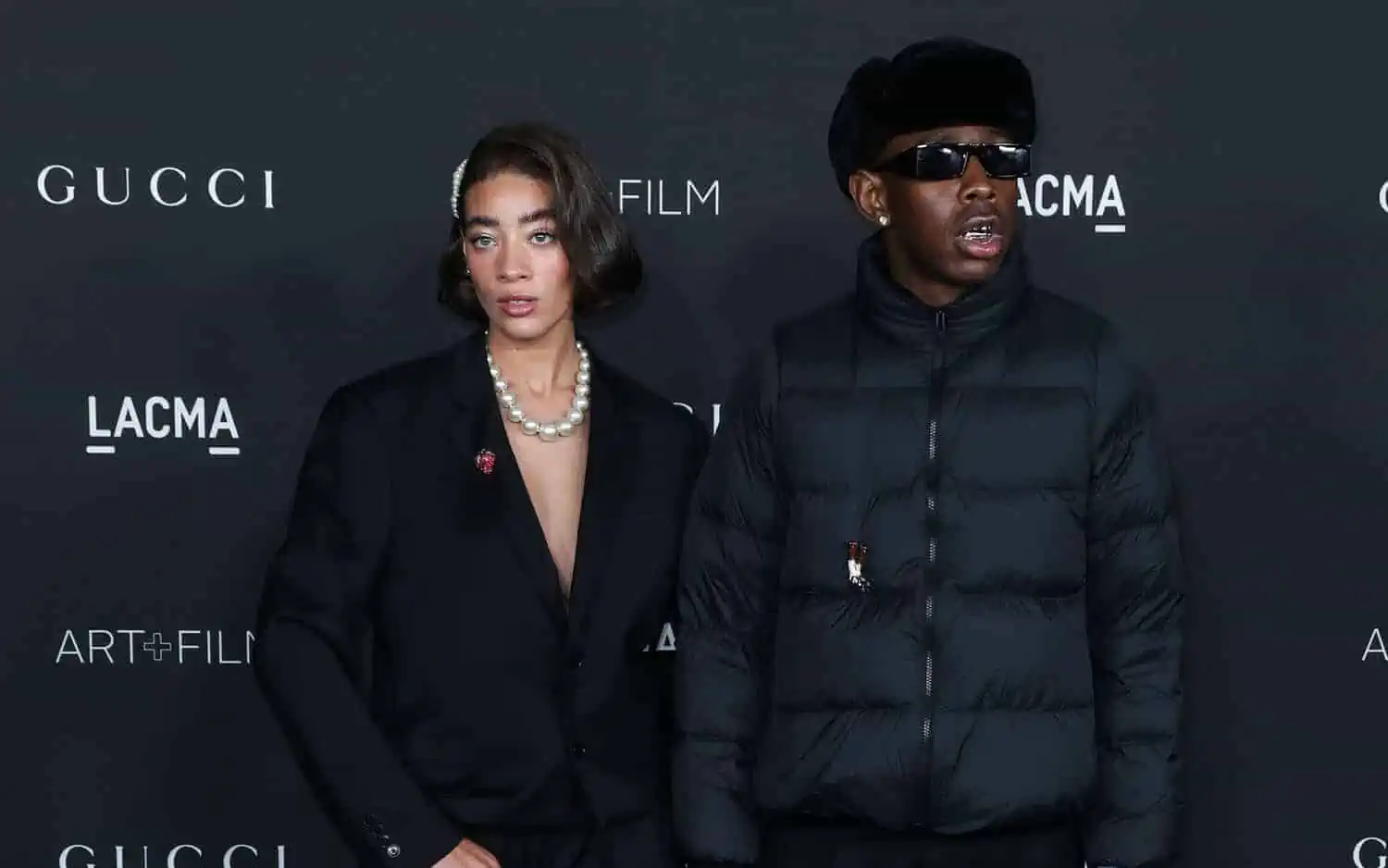 They say love knows no boundaries, and that is certainly true when it comes to the intriguing romance between Tyler, the Creator and Reign Judge.
These two have managed to keep their relationship under wraps, fueling rumors and speculation in the process. However, I have done some digging to uncover the mystery surrounding their love story. Get ready for a tantalizing journey into the world of Tyler and Reign!
Whispers of a budding romance between the Grammy-winning rapper Tyler, the Creator and the IMG model Reign Judge first surfaced in the summer of 2021. Fans were quick to notice their chemistry during a collaborative project, and rumors of a blossoming romance began to spread like wildfire.
Despite their best efforts to keep things private, sources have confirmed that sparks were indeed flying behind closed doors.
Known for his captivating lyrics and boundary-pushing style, Tyler, the Creator has always maintained an air of mystery around his personal life. From his enigmatic persona to his artistic genius, Tyler has managed to keep the media at arm's length when it comes to matters of the heart. But it seems that Reign Judge may have broken down his impenetrable walls.
Reign Judge, a rising star in her own right, possesses talent that captivates audiences. Her angelic face and presence have made her one of the most talked-about models in the industry. Yet, behind her angelic exterior, Reign harbors a passion for authenticity and vulnerability, which Tyler, the Creator seems to have tapped into.
While neither Tyler nor Reign publicly confirmed their relationship in 2021, eagle-eyed paparazzi have caught glimpses of the couple engaging in intimate moments. A clandestine dinner here, a stolen kiss there – the evidence paints a picture of a love story shrouded in secrecy.
Could it be that Tyler and Reign have intentionally kept their romance hidden from prying eyes to protect their creative sanctuaries?
And that's where things get even more interesting. The main concern of the fans is the fact that there's an age gap between the two, a considerable age gap of 10 years. However, the main issue is that there are some strong rumors that the two started to date even two years earlier than 2021. This was, according to the rumors, when Reign was just an 18 years old teenager.
Well, I'm not Judge Judy here, but some fans were more than worried about Ms. Reign's well-being and her mental situation during that period.
Insiders reveal that Tyler, the Creator finds solace in Reign Judge's calming presence, and she, in turn, draws inspiration from his unapologetic artistry. Together, they create a unique synergy that transcends traditional norms and sets the stage for some kind of revolution.
However, not all love stories have a fairytale ending. As we know, secrets have a way of unraveling, and hidden love can come at a cost. Will Tyler and Reign continue to dance between the lines of fame and affection? Or will the pressures of their respective careers and the prying eyes of the public prove too much for their fragile love affair?
Eventually, they started to be publicly vocal about their love life. Despite the hate that they have received due to the age gap between them, fans weren't mad about the couple. Some even started to immediately make fan accounts of them.
Lately, there's not much information about the couple; it seems like the two are trying to keep things private. Only time will tell.
Tyler, the Creator's Romantic Partners' List: Separating Facts from Fiction
There are always tons of rumors around Tyler, and it seems like it's not only because of fans.
The obscure behavior and unique sense of style leaves many to wonder what's the real tea. Especially when it comes to his sexual orientation. While some are keen to believe that Tyler is heterosexual, others are more than sure that he's bisexual.
Let's delve into the various individuals Tyler, the Creator has been linked to, both facts and fiction, to uncover the truth behind the swirling rumors.
The rumors about Tyler, the Creator's love life
Kendall Jenner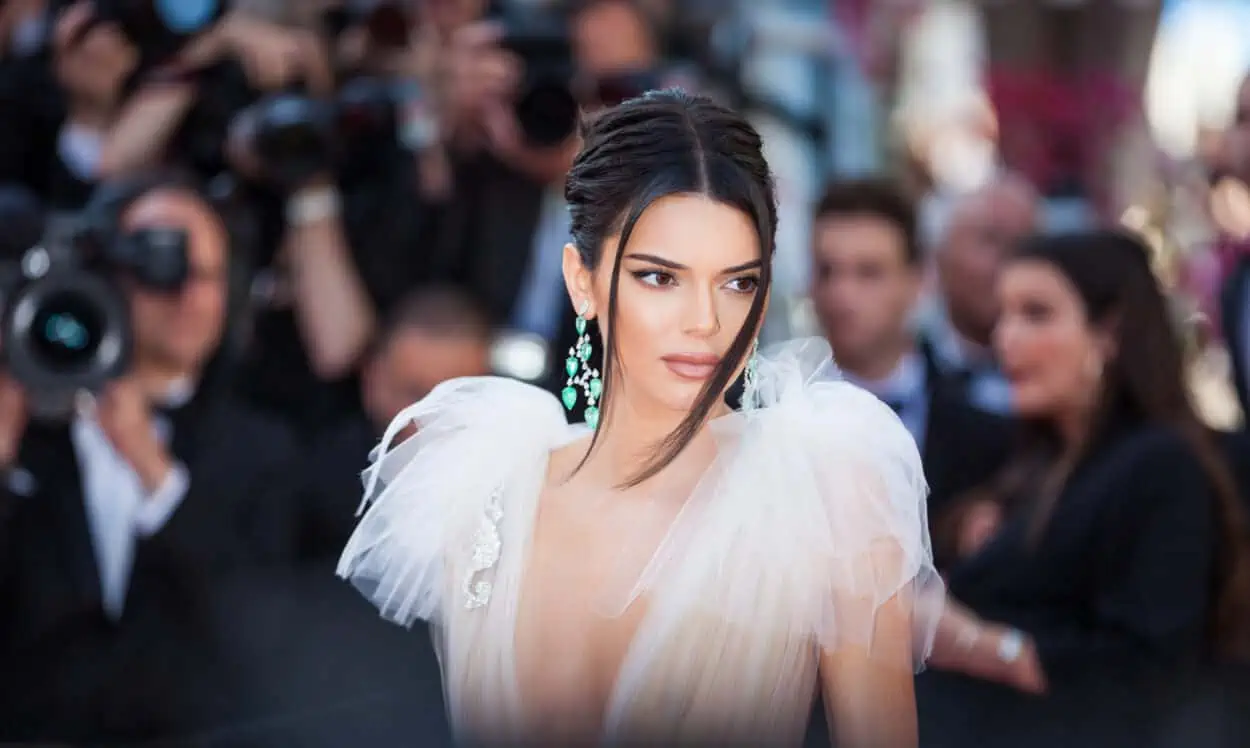 Despite rumors that Tyler and Kendall are secretly dating, it seems that their friendship is as solid as ever. In an exclusive interview with the one and only Jimmy Kimmel, Tyler happily declared that Kendall is his "BFF," putting to rest any notions of romantic entanglement.
But let's not be so quick to dismiss the possibility of a spark between these two captivating individuals. Tyler and Kendall's friendship dates back nearly a decade, with countless appearances at fashion shows and wild nights in town.
Their undeniable chemistry has kept the rumor mill churning, and fans can't help but wonder if there's more to their relationship than meets the eye.
Use this tool to check whether he actually is who he says he is
Whether you're married or have just started seeing someone, infidelity rates are on the rise and have increased over 40% in the last 20 years, so you have all the right to be worried.
Perhaps you want to know if he's texting other women behind your back? Or whether he has active Tinder or dating profile? Or worse yet, whether he has a criminal record or is cheating on you?
This tool will do just that and pull up any hidden social media and dating profiles, photos, criminal records, and much more to hopefully help put your doubts to rest.
In the dizzying world of fame and fortune, relationships often become blurred by the constant scrutiny of the public eye. But one thing is for sure: the bond between Kendall and Tyler is undeniable. Whether it's a friendship or something more, we can't help but be captivated by their dynamic.
Will Tyler and Kendall ever reveal the truth about their relationship? Or will their bond remain forever shrouded in mystery, adding yet another layer of intrigue to their captivating lives?
Kali Uchis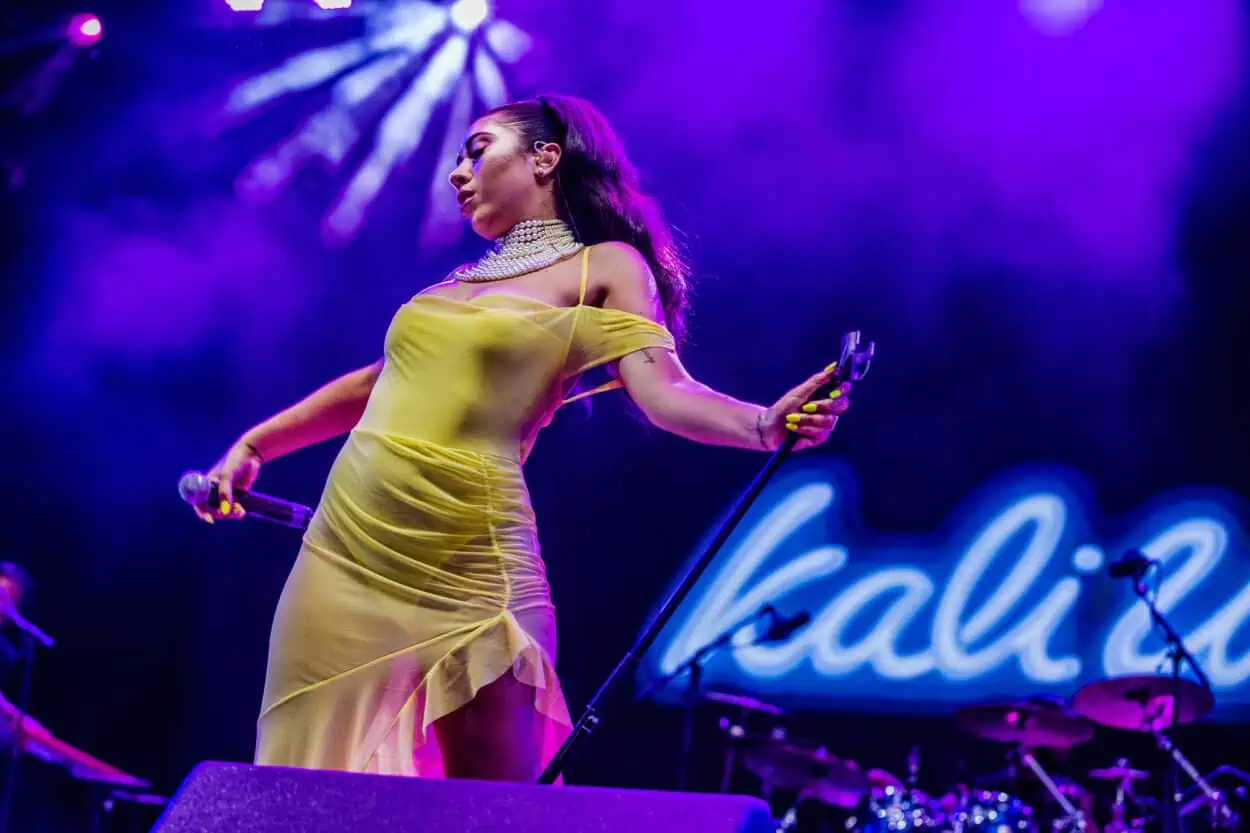 The elusive Tyler, the Creator has always been a hot topic of conversation in the world of celebrity romance. But one woman, in particular, has had tongues wagging: the stunning Kali Uchis. Their steamy photos have ignited a firestorm of rumors, with fans dying to know if they are truly an item.
But don't get your hopes up, dear readers. Despite the rumors and speculation about Tyler's love life, he has remained tight-lipped about his romantic relationships. And while the chemistry between Tyler and Kali is palpable, they have never publicly confirmed that they were ever in a relationship.
It's a classic case of will-they-or-won't-they, with fans clamoring for any hint of a possible romance.
Tyler, the Creator's official dating history
Have you heard the latest juicy gossip about Tyler, the Creator's love life? The rapper has had a string of romantic relationships over the years, and we've got all the deets about the ones that actually happened!
Sources say that Tyler has been linked to a number of high-profile women, including model and actress Zendaya, fellow rapper Saweetie, and even Kendall Jenner.
However, there's not a single soul that Tyler has confirmed to be in a relationship with. Therefore, some internet users started speculating that the talented rapper is aromantic and maybe even asexual.
Meanwhile, in his track "Wusyaname," we witness Tyler's first encounter with the girl who would eventually break his heart. He met her at a bakery, and in his mind, he envisioned a world of adventures together, from European trips to indulging in films at Cannes.
However, it becomes painfully clear that this love story exists solely in Tyler's imagination, as the girl remains oblivious to his infatuation.
Reign Judge
In the world of Tyler, the Creator, there is always something going on, and Reign Judge seems to be the latest buzz. Tyler's girlfriend, Reign Judge, is a gorgeous model who has graced the pages of magazines and campaigns for brands like Miu Miu, Gucci, and Tyler's own Golf Le Fleur.
Despite their ten-year age gap, Tyler and Reign have been going strong for some time now, and their relationship has been under the watchful eye of fans for quite some time.
Rumors have circulated for years about Tyler's sexuality, but he has been open about his relationship with Reign, and the two have been spotted out and about together on multiple occasions. The couple attended a Gucci event, and Reign has been spotted in Tyler's music video, "Call Me If You Get Lost."
While some internet users find their relationship a bit strange and inappropriate, others are happy to see Tyler in a stable and loving relationship. However, some fans on TikTok have recently speculated that the couple may have split up a few months ago, citing unknown reasons for the supposed breakup.
Without any official word from either Tyler or Reign, it's impossible to know for sure what the future holds for this couple.
For now, all we can do is wait and see what happens next. But one thing's for sure, there's no reason or proof to believe that Tyler, the Creator is gay, and Reign Judge seems to be the lucky lady in his life.
The Mystery of Tyler, the Creator's Sexuality and His Alleged Romance with Jaden Smith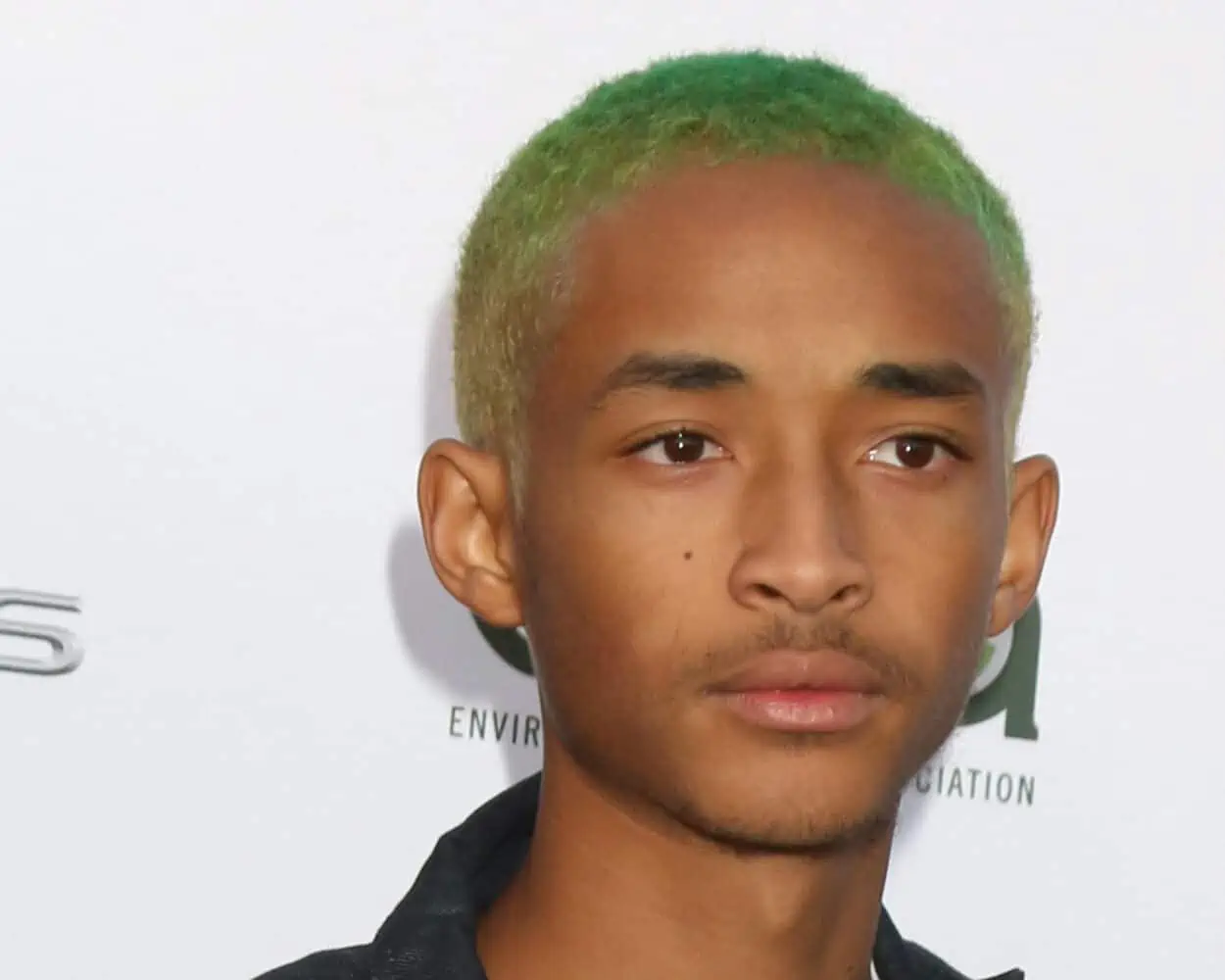 Jaden Smith's sexuality has been a topic of speculation among fans for quite some time now. Despite being linked to several young stars, such as Kylie Jenner, model Sarah Snyder, and actress Odessa Alden, Jaden has remained quite vague about his sexual orientation, leaving his fans feeling confused.
Even more recently, he was spotted with Bridgerton star Phoebe Dynavere, but this has not stopped his fans from speculating about his sexuality.
Many of Jaden's fans strongly believe that he is bisexual, particularly due to the rumors circulating about his relationship with rapper Tyler, the Creator. The rumors began in 2018 when Jaden publicly claimed that Tyler was his boyfriend during his set at the Camp Flog Gnaw music festival.
Jaden even went as far as to point to Tyler in the audience and call him his "mother F-ing boyfriend," causing quite a stir among fans.
A few months later, Jaden added fuel to the fire by tweeting, "My boyfriend just won a Grammy," after Tyler won Best Rap Album at the awards show. It's still unclear whether Jaden was joking or serious about his relationship with Tyler, as neither performer has made a public statement about it.
Despite this, it's evident that Jaden and Tyler are close both personally and professionally. In an interview with Zane Lowe for Apple Music's Beats 1, Jaden spoke about working with Tyler on a single called "Noise."
He was thrilled to have Tyler on board and even said that Tyler's verse was "insane" and "probably the most talked about song of the album." While the true nature of Jaden and Tyler's relationship remains a mystery, their fans can't help but speculate and hope for more information.
Even though mostly, it seems like Tyler loves to joke about his sexual orientation. According to fans, some jokes are completely over the top. On April 13, 2015, Tyler joked about coming out and having no one believe him.
FAQs
Is Tyler, the Creator gay?
It appears that a lot of people on the internet are fixated on Tyler, the Creator's sexual orientation lately. Some of his fans are busy debating whether he is gay or not, while others are concerned about the language he uses to refer to members of the LGBTQ+ community.
It all started when Tyler used a derogatory term instead of saying "homosexual," and some people even went as far as "canceling" him for it.
Despite all the controversies and speculation, Tyler's sexuality remains a mystery.
Does Tyler, the Creator have kids?
So from what we know, Tyler, the Creator hasn't talked about having any kids. There haven't been any rumors or reports about him having children, either. Just like his love life, Tyler likes to keep his personal life under wraps and private, so it's tough to say for sure. But from what we can see, it seems like he doesn't have any kids.
Who was Tyler, the Creator's longest relationship?
Tyler, the Creator's most well-known relationship was with model Reign Judge, despite some people finding their age difference inappropriate. The couple appears to be still together, even though some internet users have criticized their relationship.
Some fans on Tik Tok have recently speculated that Tyler and Reign may have broken up a few months ago, but there is no official confirmation of this. Without any concrete evidence, it's best to wait and see what happens in the future with these two.
Conclusion
The rapper's notoriously private nature and enigmatic persona have left fans and the media scratching their heads about his romantic entanglements. However, the rumors about his relationships with Hollywood's most famous women, as well as whispers about his sexuality, have persisted for years.
Although Tyler, the Creator and Reign Judge tried to keep their relationship a secret, sources have confirmed their romance. Reign Judge, a rising model, and Tyler have found a unique synergy that transcends traditional norms.
While their love story has been shrouded in secrecy, glimpses of their intimate moments caught by paparazzi paint a picture of an unconventional but captivating couple.
Some fans are worried about the considerable age gap between them and the rumors that the two started dating when Reign was only 18. But others are excited to see what these musical prodigies create together.
Despite the hate they received due to the age gap between them, fans weren't mad about the couple. Lately, there's not much information about the couple.
As for the rumors about Tyler's past relationships, there's not much evidence to support them. The only confirmed relationship he had was with his high school sweetheart. And as for his sexuality, Tyler has never explicitly stated it, but some speculate he is bisexual.
Tyler, the Creator's love life may be shrouded in mystery, but it's impossible to disagree – he is one of the most talented and unique artists of our time, and his love life is just as intriguing as his music.
Utilize this tool to verify if he's truly who he claims to be
Whether you're married or just started dating someone, infidelity rates have risen by over 40% in the past 20 years, so your concerns are justified.
Do you want to find out if he's texting other women behind your back? Or if he has an active Tinder or dating profile? Or even worse, if he has a criminal record or is cheating on you?
This tool can help by uncovering hidden social media and dating profiles, photos, criminal records, and much more, potentially putting your doubts to rest.