Long gone are the times where women had to wait for a man they were interested in to ask them out. We're in the modern world now, so it's time to wake up and step into your feminine power, in all senses, including in your dating life. How to ask out a guy might not be your most knowledgeable subject, but it's pretty easy once you gain confidence.
17 Signs You Should Go For It
What's harder than knowing how to ask a guy out is reading the signs that you should be asking him out in the first place. So, in this article, we're going to take a look at 17 signs that will be obvious signals you should make the first move and ask him out. Let's take a look.
1. You know you want to ask him
The most obvious sign that you should just go for it is if you really want to. If you're the kind of woman that's looking up the best places to take a man on a date rather than figuring out how to get the guy to ask you out, you already have the confidence you need. All you need to do now is turn your confidence into action and go and ask him.
2. You're always flirting with each other
Whenever you spend time with him you find yourself blushing and laughing, you're always teasing each other and the way he talks to you is flirty and maybe a little bit dirty. Sound familiar? If it does, you're definitely flirting with each other and therefore you should move things forward by asking him out.
3. He drops hints that he wants to be asked
Does this particular man always talk about the dating scene? Or perhaps he's got a way of letting you know he wants to date you. However, he does it, if a man is dropping hints that he wants to go on a date with you and wants you to ask, just go for it.
4. You know he's in an awkward position and can't ask
Does this guy act like he wants you so badly, but still hasn't made a move? Have you thought about whether he's in an awkward position and might not be able to ask you? Perhaps he's your ex's friend or a colleague. You will have to take the lead here.
5. You talk all the time
If he's the one you're always eager to share the good news with, have late night chats with and speak to throughout the day, it's more than friends, so why not ask him on a date to take things forward? Clearly you're both interested in each other.
6. There's undeniable chemistry between you both
You feel it when you're around him, your friends have told you that they feel the sexual tension in the room when the two of you are together and you can tell you want to rip each other's clothes off. It's time to be the one to take the chemistry and put it to use by actually dating each other.
7. You think about him constantly
There will be reasons why this man is constantly on your mind, one of the most obvious beings that you want to go out with him and see where things go. So, what are you waiting for? Turn on your magic and invite him on a date with you.
8. His body language tells you how he feels
Although guys aren't always the most vocal about how they feel, they will show you through their body language if they like you. When you're in group settings, does he always hold your eye contact? Does he face his body towards yours or casually touch your body at any chance he gets? He's into you and you should ask him out!
9. You "friend date" all the time
Do you hang out with this particular man all the time? Perhaps you do go and get dinner together or hit the cinema, but only ever on friendly terms? It's time to take it up a notch and move him from the friend area into your love life.
10. You have a feeling he feels overpowered by you
Some guys feel overpowered by confident, independent women and although that's definitely not your problem, it's going to have to be you that's the one to ask him out because he's probably too scared he's going to be turned down.
11. You know you don't want to date anyone else
If when you think about dating other guys you feel nothing or your mind finds its way back to this particular guy, it's time to ask him out. Clearly you're not interested in anyone else, so it's time to make it an actual romantic thing with this man.
12. He compliments you all the time
If a man is constantly telling you how beautiful he thinks you are or is always reminding you of how impressive you are, he's got his reasons - he's into you and wants you to know! So for goodness sake, take the hint and ask him to dinner.
13. He finds ways to be around you
Do you notice that this particular man is always at the same events you are? Or perhaps he bumps into you nearly every day. He could be finding ways to be around you because he's interested in you. So, take the hint and find out whether he wants to make it an actual thing by dating you.
14. Both your friends think you should go on a date
If both your friends and this man's friends are always telling you that you should go on at least one date with each other, or that you're good for each other, take their relationship advice and invite him out with you.
15. He listens to you
Someone that really listens to you and remembers the details that you tell them is someone that wants to be romantically involved with you. So if you can always rely on this man to lend you his ear and his advice, or you notice he holds onto the things you tell him, invite him out with you already.
16. You're already romantic together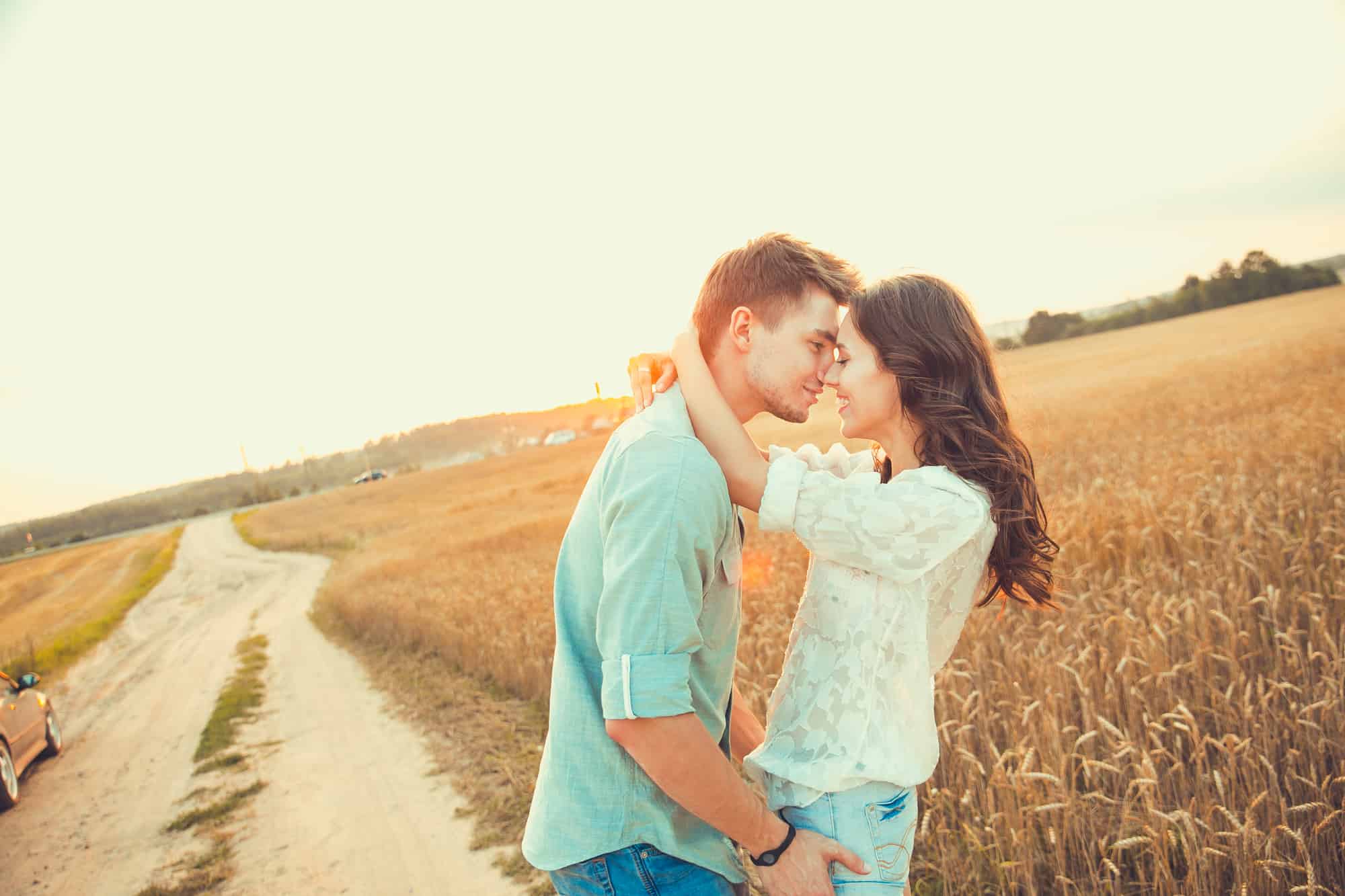 If you already act romantically together or you find yourself coming into physical and perhaps even sexual contact with each other frequently, it's a sign you two should take the leap and actually try to date each other. 
17. You think he's the perfect man
If you're head over heels for someone and think they are the perfect person for you, just go ahead and tell them to join you for a date. What's the worst that can happen? They say no and you can go and find someone new and even better.
FAQs
Conclusion
Hopefully, this article has helped you decide whether or not you should ask a guy out that you're interested in by revealing the signs that you should go for it. Just remember, be confident and go out and get what you want in life, including romantic partners.
Did you like this article and find it helpful? Let us know in the comments.
How to Finally Fix Your Relationship
Since your relationship is unique, the most important thing is that you use a tailored approach to tackle your relationship issues.
A generic approach with advice you read online can often even make things even worse!
The best way to get this advice is through someone with experience that is able to listen to the issues you are facing in your relationship…
That is why I highly recommend the website Relationship Hero that gives you specialized advice for your relationship.
In fact, a few weeks ago I reached out to them when I was going through an extremely difficult patch in my relationship.
I had hit rock bottom, and couldn't even turn to my friends for advice anymore.
After speaking to Lucy (my relationship coach at Relationship Hero) and telling her of my desperate situation, she was able to give me some concrete steps to follow over the following days.
I was able to check in with her on a daily basis as I implemented her advice, and she helped me through every step.
Not only was she super helpful and empathetic, she eventually helped me solve some of the issues had been plaguing my relationship for years.
Click here to fix your relationship too!
I can't thank them enough.