James Eugene Carrey, the famous actor, is well known for his over-the-top, life-loving, and caricature characters. He was and always will be everyone's favorite Lloyd Christmas from "Dumb and Dumber."
However, some episodes from his personal life weren't as funny as the characters that he had made. From struggles within relationships to his ex's suicide, Jim Carrey has gone through a lot, and the fact that he's still trying to keep the balance between everything and is trying to work out his personal life means a lot not only for his fans but also for everyone who knows his life story.
In this article, we are going to take a deeper look into Jim Carry's love life and ex-girlfriend's list. We will separate facts from fiction and discuss all the possible rumors about Carrey.
Who Is Jim Carrey Dating Now?
Jim Carrey is always open to discussing his personal experience regarding both acting and producing careers, but when it comes to his love life, it seems like Jim is not a huge fan of oversharing. Therefore, the last update from his dating history was back in 2019, when Jim attended Golden Globes with his co-starring actress and comedian Ginger Gonzaga.
Let me tell you something, during the red carpet, it was hot in there, and the tensions between Jim and Ginger were crystal clear. The two were hugging and kissing each other. Right from the red carpet, during his interview for Entertainment Tonight, Jim said, "She's not only beautiful, she is wickedly talented and amazing and smart."
Well, what could go wrong? That was the first and, sadly, the last time when people saw Jim and Ginger together in public. After a few months, an insider reported that the couple broke up. According to the same source, there's still bad blood between them, and even after attending an event, Ginger always asks for the guest list in order to avoid seeing her ex, Jim.
Jim Carrey's Ex Girlfriends' and Wives' List: Separating Facts from Fiction
Even though some people might say that Jim is too old and not the winner of the "most wanted bachelor," the fact that Mr. Carrey has dated some of the best women in Hollywood is no joke.
Let's take a look at all the rumored and real dates that Jim had.
The Rumors About Jim Carrey's Love Life
Anchal Joseph
Back in 2011, when the paparazzi found the right moment to take a photo of Jim and American model Anchal during their possible date, Jim's fans went crazy and started to make fake news, as if the two were an official couple.
However, both Joseph and Carrey have denied that they were a couple. In fact, the two were close friends, and according to some sources, they still are.
Emma Stone
In my honest opinion, these two would be a perfect match together, and it's not only my opinion; the fans were officially gaged after the information was leaked. Sadly for me and all the other fans who were hyped up with the news, it was just a joke produced by Jim Carrey himself.
Later Jim provided some more information and said it was just a joke to make everyone's bitter life a bit sweeter.
Anastasiya Volochkova
Anastasiya Volochkova is a 46-year-old ballet dancer born in Russia. Rumor has it that she had a short-term romance with the famous actor during her 2002 summer vacation in the United States.
Unfortunately, none of them has ever spoken about their possible romance. Moreover, an insider said that Anastasiya has never even been to the US. Despite there being no proof, the headlines in Russian newspapers were only about Jim and Anastasiya.
Ariana Grande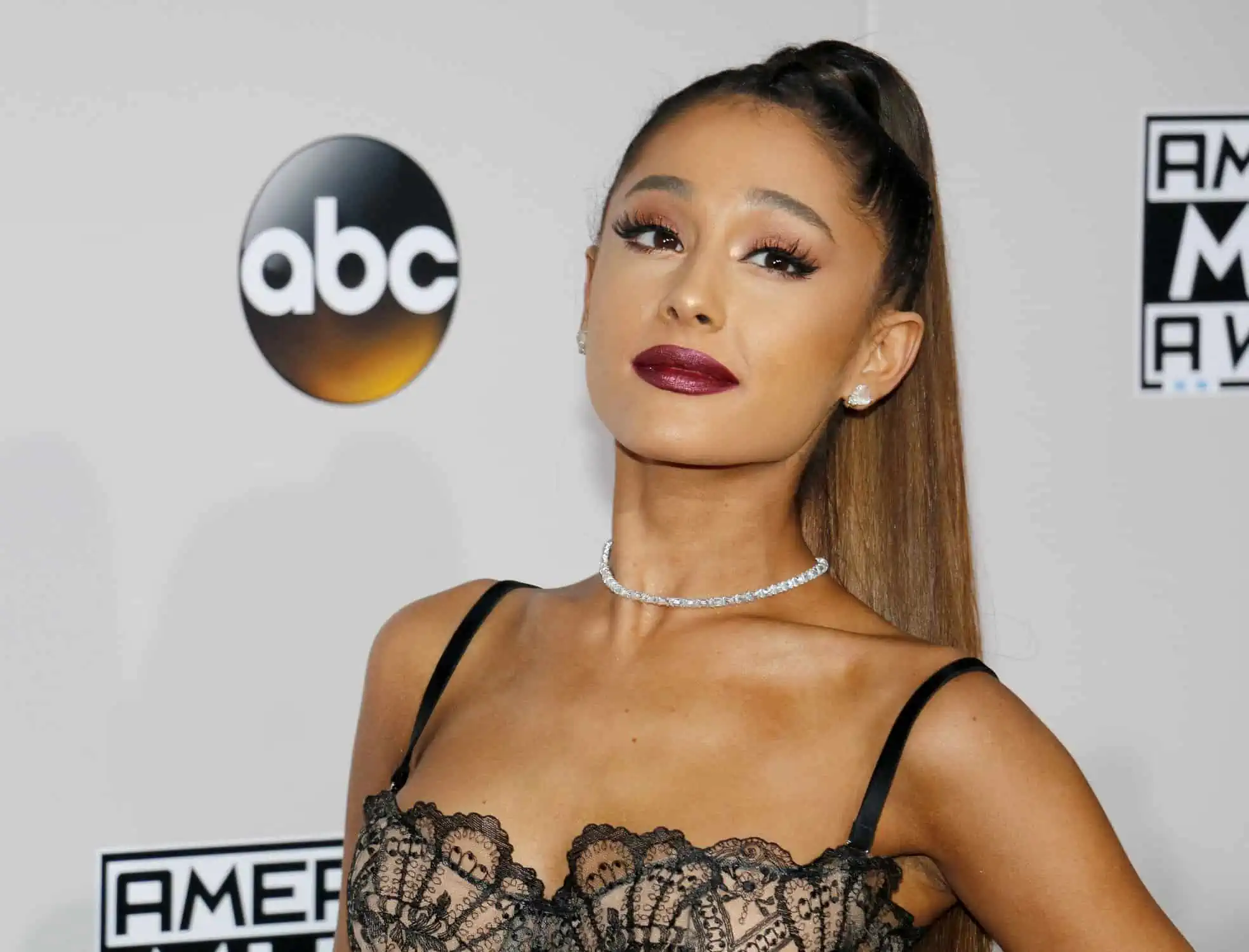 Old Ariana fans know that she was a Jim stan since her childhood. She had even revealed that her first fake username on social media was "JimCarreyFan42" when she was in the fourth grade.
And she always has been vocal about her love and fangirling toward Mr. Carrey. During her interview for "Live with Kelly and Michael," she said, "My childhood crush, my lifelong crush like it kind of all just goes together, is Jim Carrey. I love him so much. I love him so much."
She also talked about how she cried when she first saw Jim in person. The interview got super popular among Ari fans, as the rumors about the romance between the two.
However, it is clear that now the two are just good friends, and nothing more can be done between them, at least not anytime soon.
Jim Carrey's Official Dating History
Renée Zellweger
Renée and Jim met in 1999 while filming "Me, Myself & Irene." Shortly, the two were known as one of the best couples in Hollywood. Fans, and pretty much everyone, were obsessed with the couple.
Unfortunately, Carrey and Zellweger broke up after a year of dating. Later, they were spotted together a few times. However, it looked like the two were just friends hanging out together.
In 2022 Jim published his first book, "Memoirs and Misinformation" in 2020. In it, Jim has told a lot about his experience of being young and famous in Hollywood. In the same book, Jim mentions Renée by saying she was the true love of his life.
"I don't regret I don't have those things uh, but I do appreciate the people that have come through my life for the good that they gave me," said Jim in his interview for The Howard Stern Show.
Melissa Womer
Melissa and Jim got engaged after two years of dating in 1987. Melissa and Jim's names were on everybody's lips during that time. After a year, they welcomed their newborn baby, Jane.
It seemed like everything was perfect between the two talents. However, in 1995 they broke up, leaving many to wonder about the actual reason for the divorce.
Use this tool to check whether he actually is who he says he is
Whether you're married or have just started seeing someone, infidelity rates are on the rise and have increased over 40% in the last 20 years, so you have all the right to be worried.
Perhaps you want to know if he's texting other women behind your back? Or whether he has active Tinder or dating profile? Or worse yet, whether he has a criminal record or is cheating on you?
This tool will do just that and pull up any hidden social media and dating profiles, photos, criminal records, and much more to hopefully help put your doubts to rest.
Lauren Holly
In 1995 when Jim got divorced from his ex-wife, Melissa Womer, he immediately started a relationship with "Dumb and Dumber" co-star Lauren Holly.
Their newly building relationship got much hate from both Jim and Melissa's fans since, according to Jim's ex-wife, Lauren was the third party in their marriage. She claimed that Lauren was the true reason for their divorce. A few sources even made some not approved statements that Melissa has even sued Lauren for destroying their family.
Even though the fact that Lauren and Jim started dating after the divorce was clear, people were unsure about their relationship. They got engaged and broke up during the same year. Sadly for fans, the reason is still hidden.
"You know, I was with Jim Carrey for years, and people didn't realize they think it's just the marriage that was short, but we were together for a long time," said Lauren in her interview for "George Stroumboulopoulos Tonight."
The Tragic Death of Jim Carrey's Ex-Girlfriend
Jim Carry had a very mysterious relationship with Catriona White. She was a make-up artist who ended her life after dating Jim. They had a toxic relationship, and it seemed like Jim was playing with her emotions.
He illegally brought drugs for Catriona, which eventually killed her. Jim told everyone that he took care of her family and her funeral expenses, but it looked like there was something that Jim hid from the public eye.
He sent a controversial text message to Catriona after she had already died. In my personal opinion, that was his way of trying to hide the fact that he was somehow involved and had some impact on her death.
Before her suicide, Catriona left a tweet addressed to Jim Carrey, saying, "I hope I have been a light to my nearest and dearest." After this tweet, many believed that Jim was the actual reason for her death.
First of all, the drugs that she used to overdose were pills that Jim was prescribed initially, but it turns out that he was prescribed them under another name. Also, Jim gave the drugs to her on September 25, which was just a day before her body was found overdosed.
Catriona's family lawyer wrote, "this case is about Jim Carrey using his immense wealth and celebrity status to illegally obtain and distribute highly addictive and, in this case, deadly controlled substances after obtaining these drugs illegally under the bogus name "Arthur King."
Mr. Carrey proceeded to provide the prescription drugs to his 30-year-old girlfriend, Catriona white. Jim did so despite the fact that he knew that she was ill-equipped to ingest and manage highly addictive prescription drugs outside the care of a licensed physician." This way, the lawyer was calling Jim out for illegally giving her drugs.
Overall, this was a total tragedy. The drugs that were bought under another name, the funeral expenses that Jim didn't pay but claims that he did. Obviously, we are really far from the truth, and unfortunately, will never know what actually happened.
FAQs
Has Jim Carrey ever been engaged to any of his past girlfriends?
Yes! Jim was married twice. First, he got engaged to actress Melissa Womer in 1987. In 1995 the two decided it would be better to take a break from each other. However, the couple never had a reunion.
His second marriage was with actress Lauren Holly. There even were unproofed rumors that Lauren was the one who destroyed their family. However, they got divorced during the same year due to some hidden reasons. 
Does Jim Carrey have kids?
Yes, with his ex-wife, Melissa Womer, Jim is co-parenting their daughter Jane Erik Carrey. She actually got her own screen time when she tried her vocal skill on the "American Idol" TV show. Unfortunately, she hadn't made it to the final but was well-loved by the audience not only for her famous father but also for her talent in singing.
Who was Jim Carrey's longest relationship?
Jim Carrey's longest relationship was with actress Melissa Womer. They have been together from 1987 to 1995. However, the couple broke up after eight years of marriage. Sadly, there's a lack of information regarding their break up. However, according to some sources, there was another woman between them, which was why Hollywood's most loved couple broke up.
Conclusion
Jim Carrey's love life has always been full of rumors, gossip, and scandals. He was linked to several relationships during his career as one of the most successful actors of all time.
Unfortunately, his love life wasn't as funny and happy as the characters that he portrayed on TV. He was married to Melissa Womer from 1987 to 1995 and to Lauren Holly from 1996 to 1997. The reasons for the breakups are unknown; however, fans have their own theories.
The theories only got stronger when his ex-girlfriend, Catriona White, overdosed by the drugs that was originally made for Mr. Carrey himself but under another name. This story left many with questions that will probably never get answers.
Utilize this tool to verify if he's truly who he claims to be
Whether you're married or just started dating someone, infidelity rates have risen by over 40% in the past 20 years, so your concerns are justified.
Do you want to find out if he's texting other women behind your back? Or if he has an active Tinder or dating profile? Or even worse, if he has a criminal record or is cheating on you?
This tool can help by uncovering hidden social media and dating profiles, photos, criminal records, and much more, potentially putting your doubts to rest.