Jennifer Joanna Aniston is a well-known actress who has captured the hearts of millions worldwide. You most probably remember her from the 1990s huge television hit "Friends" with her role as Rachel Green.
She has become one of the most successful actresses in the industry. However, Aniston's personal life is also an absorbing topic — it has been the subject of wide media attention, particularly her dating history and love life.
Aniston was previously married to actor Brad Pitt from 2000 to 2005. Their highly scandalous breakup was a bombshell. The headlines about Jennifer and Brad's breakup were everywhere. After her divorce, Aniston dated several celebrities, including actor Vince Vaughn and musician John Mayer.
Overall, Jennifer Aniston's love life has always been a source of gossip and rumors, and she remains one of the most talked-about celebrities in Hollywood.
Is Jennifer Aniston Dating Now?
Jennifer's fans are always looking for any sign that hints at her current love life. They are always seeking out any clues that might indicate whether she is dating someone or not. Despite her attempts to keep her private life out of the public spotlight, the fans have the ability to uncover any piece of information related to her romantic life.
The media also follows her every move, hoping to catch a glimpse of her with a potential partner. While nothing has been confirmed yet, the latest reports suggest that Jennifer might be seeing someone.
Until the actress decides to make an official announcement, her fans can only speculate and wait in anticipation. However, it seems like the actress is living her best single life.
The War Between Jennifer Aniston and Angelina Jolie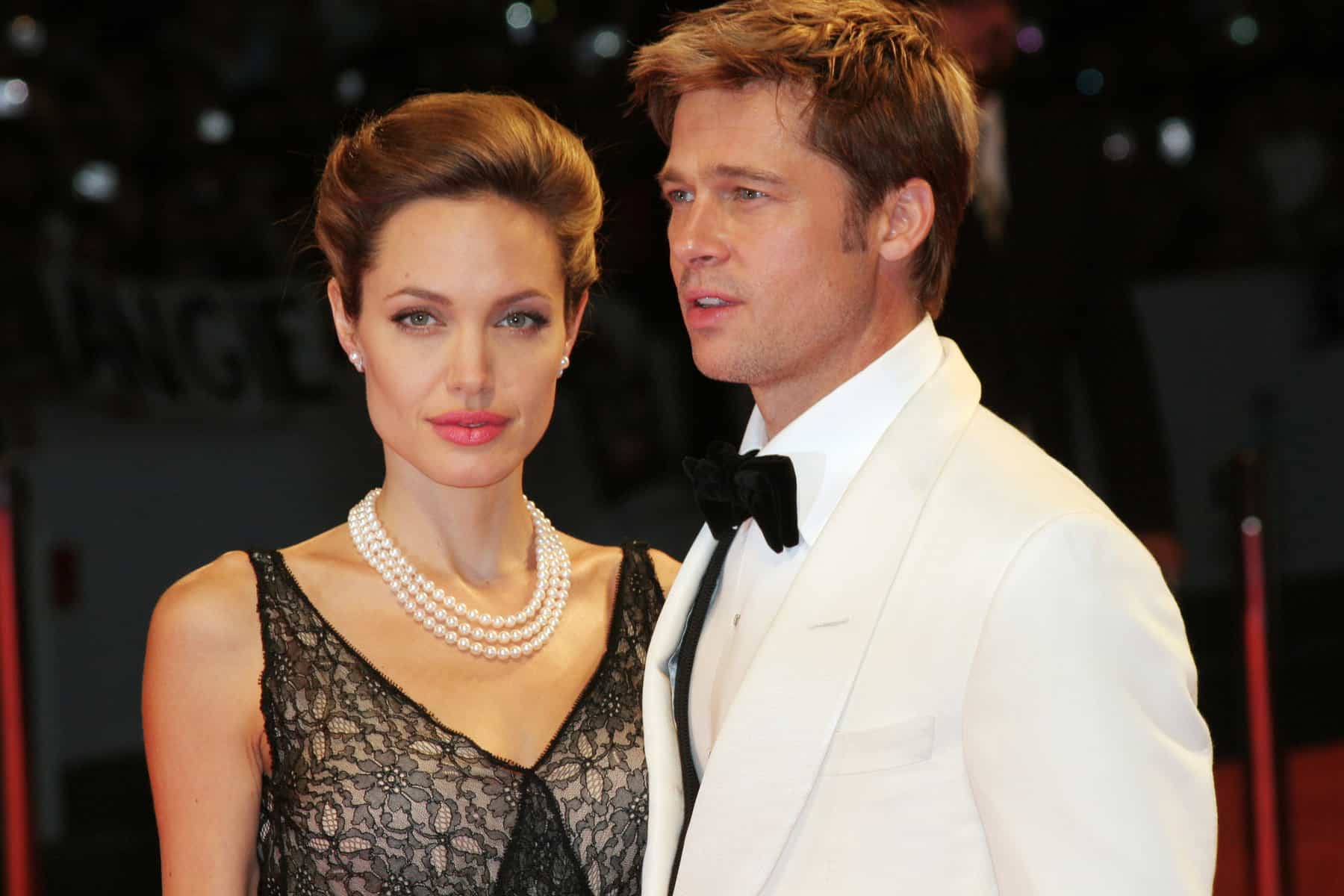 In 1998, Jennifer Aniston and Brad Pitt were first seen publicly together at the Emmy Awards. They were not shy about displaying their affection for each other and looked fantastic together. At the time, Jennifer was more forthcoming about her love life, frequently expressing her happiness and how lucky she felt to have found such a wonderful partner in Brad.
In a Rolling Stone interview, Jennifer hinted at her desire to marry Pitt, and much to everyone's surprise, the couple announced their engagement in 2000. The wedding was a star-studded affair, with 200 guests attending a perfect location in Malibu.
After tying the knot, the couple was living life to the fullest. Brad was making a name for himself in Hollywood with his roles in popular films like "Ocean's Eleven" and "Troy," while Jennifer was at the height of her own fame.
The two were widely regarded as one of the most attractive couples in Hollywood, young, gorgeous, wealthy, and deeply in love. It was a magical time for the couple, and fans couldn't get enough of them. What could be better?
Well, in 2004, Brad Pitt starred in the action-comedy film "Mr. & Mrs. Smith," which marked a turning point in his relationship with Jennifer Aniston.
During the movie's filming, rumors about a possible romantic connection between Brad and his co-star Angelina Jolie began to circulate. At the time, Brad was still married to Jennifer Aniston, while Angelina was a single mom, and according to her interviews, she wasn't looking for a man.
In 2005, Brad and Jennifer announced their separation, and by the end of the year, Pitt and Angelina confirmed that they were a couple.
During the height of the Brad Pitt and Angelina Jolie relationship, fans of both Jennifer Aniston and Angelina went crazy. The intense media scrutiny and public speculation surrounding Brad's divorce from Jennifer and his new relationship with Angelina led to the creation of two distinct groups.
On one side were those who supported Jennifer and felt that Brad had betrayed her, while on the other side were fans of Angelina, who saw her relationship with Brad as a true love story.
These fans often displayed their opinions through various forms of public displays, such as wearing t-shirts with the slogans "Team Angelina" or "Team Jennifer."
This division between fans caused a heated debate and social media war, with each side passionately defending their chosen celebrity and attacking the other. This often resulted in negative and hateful comments being directed toward both Jennifer and Angelina, further fueling the controversy.
Despite the intense public interest and speculation, both Jennifer and Angelina have remained relatively private about their personal lives, including their opinions about each other. Their relationship may have been the subject of much media attention.
Regardless of the criticism from some quarters about the nature of their relationship and the timing of their relationship, Brad and Angelina continued to remain together. Eventually, they got married in 2014 after being together for nine years.
Their relationship was widely publicized, and the couple was often referred to as "Brangelina."
Over the years, they expanded their family through adoption and biological children, and they were known as one of the most influential and powerful couples of all time. Unfortunately for Jolie's fans, in 2016, the couple filed for divorce, ending one of the most controversial relationships in Hollywood.
Jennifer Aniston's Exes: Separating Facts from Fiction
1. David Schwimmer
Fans of the show "Friends" were convinced of the chemistry between famous actors David and Jennifer, who played a married couple. However, the actors have stated that they are just friends.
2. Leonardo DiCaprio
Comparisons between DiCaprio and Brad Pitt are common globally, including among Aniston's fans. Despite being noticed at the same events and parties, it is clear that there is no romantic connection between them.
Use this tool to check whether he actually is who he says he is
Whether you're married or have just started seeing someone, infidelity rates are on the rise and have increased over 40% in the last 20 years, so you have all the right to be worried.
Perhaps you want to know if he's texting other women behind your back? Or whether he has active Tinder or dating profile? Or worse yet, whether he has a criminal record or is cheating on you?
This tool will do just that and pull up any hidden social media and dating profiles, photos, criminal records, and much more to hopefully help put your doubts to rest.
3. Will Smith
It seems like Aniston's fans got really serious with the famous quote: "All the rumors are true." They were keen to believe that there was something between Jenn and famous American actor Will Smith.
Jennifer's Official Dating History
1. Daniel McDonald
Their relationship started out as just a friendship, but as they spent more time together, they realized that there was something more there. They started dating, and it was a match made in heaven. They were both successful in their careers and shared a passion for acting. Also, they had a similar sense of humor, which made their relationship all the more special.
Jennifer called Daniel her true first love. However, things started to change when they began to take their careers more seriously. To the question why they aren't together anymore, Aniston answered, "He would have been The One. But I was 25, and I was stupid."
2. Jon Stewart
The famous comedian Jon Stewart and Jennifer went on a date more than 20 years ago, which was announced on "The Daily Show" in August 2010, and the two seemed super excited about it. It is not clear what happened after the date.
3. Adam Duritz
Jennifer laughs and remembers with a smile the dates she had with Adam. It is not a secret that the two were mostly just having fun, and it was nothing serious.
4. Paul Rudd
Lately, Aniston admitted that there was a time when she was interested in Paul, and even after the breakup, there was no bad blood between Jenn and Paul. They still like to hang out and have some time together.
5. Brad Pitt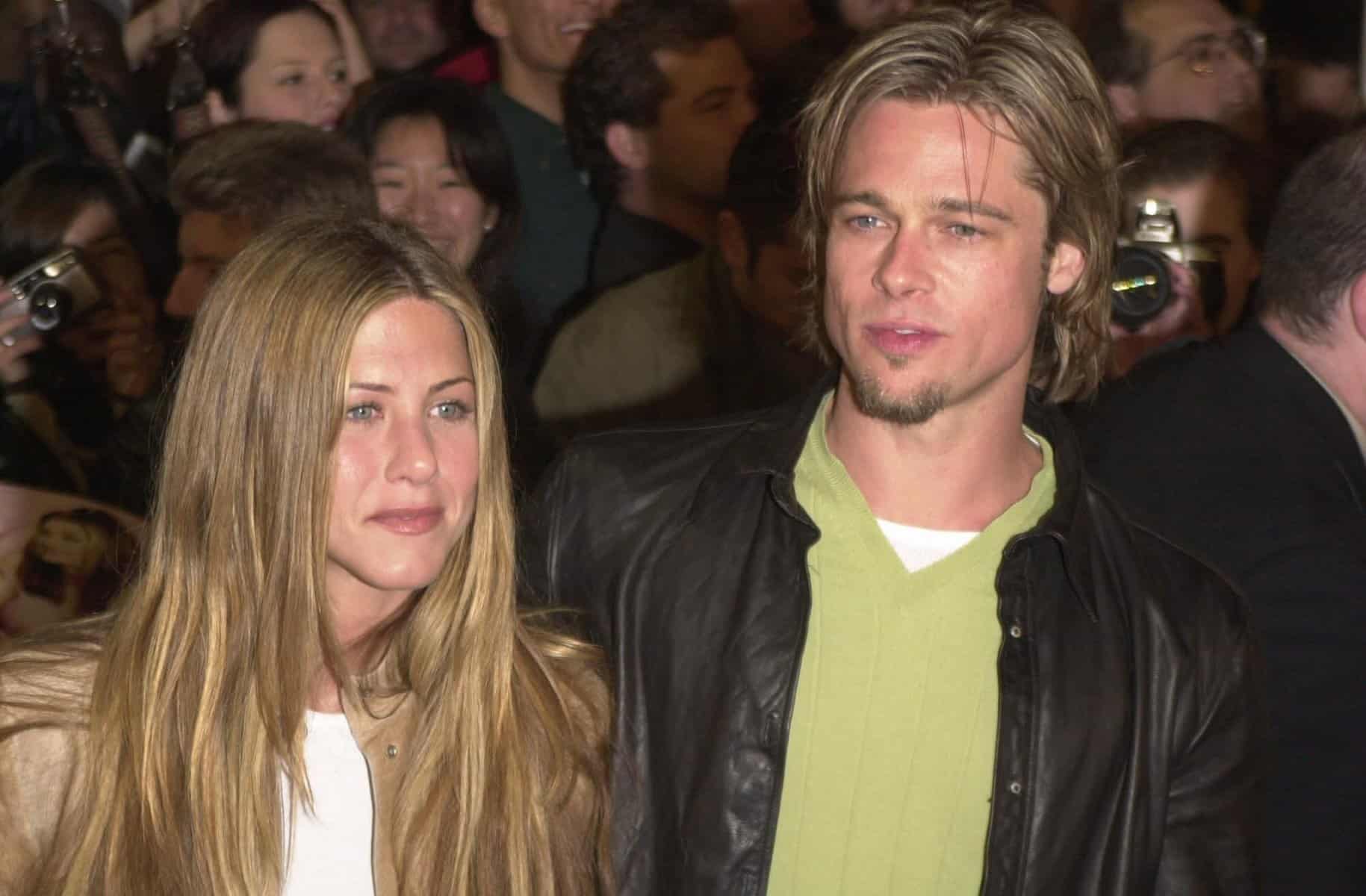 The famous actor in question is likely the most controversial individual on this list, but their relationship with Aniston is both the longest and most intriguing aspect of her love life. Even all these years after their split, fans continue to discuss and speculate about the reasons for the breakup.
6. Vince Vaughn
After the hard breakup, Jenn tried to have something serious with the star of "True Detective." The two even have been together a few months until they found out things were just not working out. The fans were even making theories that the reason for the split was Jennifer since she couldn't move on from Brad.
7. Paul Sculfor
The British model was known for being one of the hottest men in Hollywood, but the relationship between the two was never that serious.
8. John Mayer
Jenn and John were announced as the most unstable couple of 2008. The on-and-off relationship between the two was a reason for the breakup in 2009.
9. Bradley Cooper
It is pretty hard to call these two a couple since even during the time when they were officially dating each other. Fans were keen to believe that it was just a faking for the press. However, it was confirmed from both sides that there was chemistry between them.
10. Justin Theroux
Aniston and Theroux met each other on the set of "Tropic Thunder" in 2007. However, nothing noticeable was between them. The first time they were linked together was right after the premiere of Wanderlust in 2010.
The nature of the relationship between Jennifer and Justin was unclear until they publicly announced their breakup in 2018.
The Impact of Fame on Jennifer Aniston's Relationships
Fame often brings mixed feelings, and in Aniston's case, it has undoubtedly had positive and negative effects on her personal life. On the one hand, her fame has allowed her to show herself as a leading actress in some of the most successful Hollywood movies, bringing her immense wealth, success, and recognition.
On the other hand, it has also made her personal life a constant subject of media attention, speculation, and intrusion. Her relationships, in particular, have been the center of much public interest, with every aspect of her love life being subject to intense scrutiny.
Despite the lack of information to support the rumors of the beef, the press and public tried to paint Aniston as a victim, making her jealous and bitter toward Jolie.
Headlines portrayed Jolie as a "homewrecker," as if she was responsible for Pitt's divorce. The media also perpetuated the notion that Aniston was alone and unhappy, even though she had a successful career and a close circle of friends.
The constant attention and negative representation of Aniston took a toll on her mental health and reputation. She was forced to endure years of intrusive paparazzi, with photographers camping outside her home and following her every move, asking her how she felt about the army of "team Jolie."
Despite her efforts to ignore the rumors and focus on her work, the media refused to let the story die. Aniston was constantly forced to defend herself against false news.
FAQs
Conclusion
Jennifer Aniston was and still is a successful actress with her share of ups and downs in the public eye. She married Brad Pitt from 2000 to 2005, a relationship that made headlines and sparked huge media attention.
After her divorce, Aniston's dating life has also been the subject of much speculation and gossip. Currently, her fans are curious about her love life and hope that she will make an official announcement soon.
The war between Jennifer Aniston and Angelina Jolie created a hateful debate among fans, with each side passionately supporting their chosen celebrity.
The intense public interest in their relationship was further fueled by the media, resulting in negative comments directed toward both Jennifer and Angelina. Despite the criticism, both women have remained private about their opinions of each other.
Overall, Jennifer Aniston and Angelina Jolie both continue to be successful in their respective careers, despite their past controversies. Whether in their love life or career, Aniston and Jolie have both been part of some of the most significant moments in Hollywood history.
Utilize this tool to verify if he's truly who he claims to be
Whether you're married or just started dating someone, infidelity rates have risen by over 40% in the past 20 years, so your concerns are justified.
Do you want to find out if he's texting other women behind your back? Or if he has an active Tinder or dating profile? Or even worse, if he has a criminal record or is cheating on you?
This tool can help by uncovering hidden social media and dating profiles, photos, criminal records, and much more, potentially putting your doubts to rest.