When it comes to the bachelorette party, there are bound to be times that you want to know how to get out of it. Whatever the reason, it's always best to do so with tact. You can't simply tell your friend that you don't want to go to their bachelorette party. Instead, you have to find another way to deal with the situation.
Backing Out Of A Bachelorette Party Nicely
It doesn't matter whether the wedding planner is a total nightmare or you hate her other friends, you can't say that. Bad mouthing other people can hurt your relationship with the bride, and that's not something you want to do.
First of all, she's going through a lot of stress with the big day coming up. Second, you probably still want to be friends with her. These are some nice ways that you can back out of bachelorette parties.
1. Go for one night
If you're not up for a bachelorette weekend with her close friends, consider going for one night. Tell her that your schedule is just packed, and offer a genuine apology. Let her know that you're still excited about her big day, and can't wait to do everything else with her.
Hopefully, she'll understand. I think once you reach a certain age, it's understandable that you can't simply pack up your things for a weekend away all the time. However, one night is a nice compromise.
2. Consider just being honest
We all have our reasons for not wanting to do things. If you can't afford to go because they've planned a luxurious weekend away, tell the bride that. You can also tell her that even though you can't come for the weekend, you'd still like to get her a special present and take her out to dinner.
As you can see, there's a bit of a theme here. Apologize first. Then, let her know what you have decided. Finally, offer a nice compromise. If you're a good friend of the bride, she's probably psyched about spending the extra time with you. Because of that, she deserves an explanation.
3. Let her know as far in advance as possible
It's a little inconsiderate to not go out to celebrate the bride. However, it's very inconsiderate to cancel at the last minute unless you have a really good reason. For example, if your mother just passed away. Or your child has suddenly been rushed to the emergency room.
Unless it's a drastic emergency, there's no reason to cancel last minute. If you try, you're going to have to try a lot harder to salvage your relationship.
When you do tell her that you're not going to be attending the bachelorette party, make sure that you let her know what you will still be participating in.
Tell her that you're happy to help with wedding planning. Inform her that you've got plenty of ideas for her bridal shower. There are quite a few ways that you can still be a wonderful bridesmaid that does not include bachelorette parties.
4. Tell her you feel bad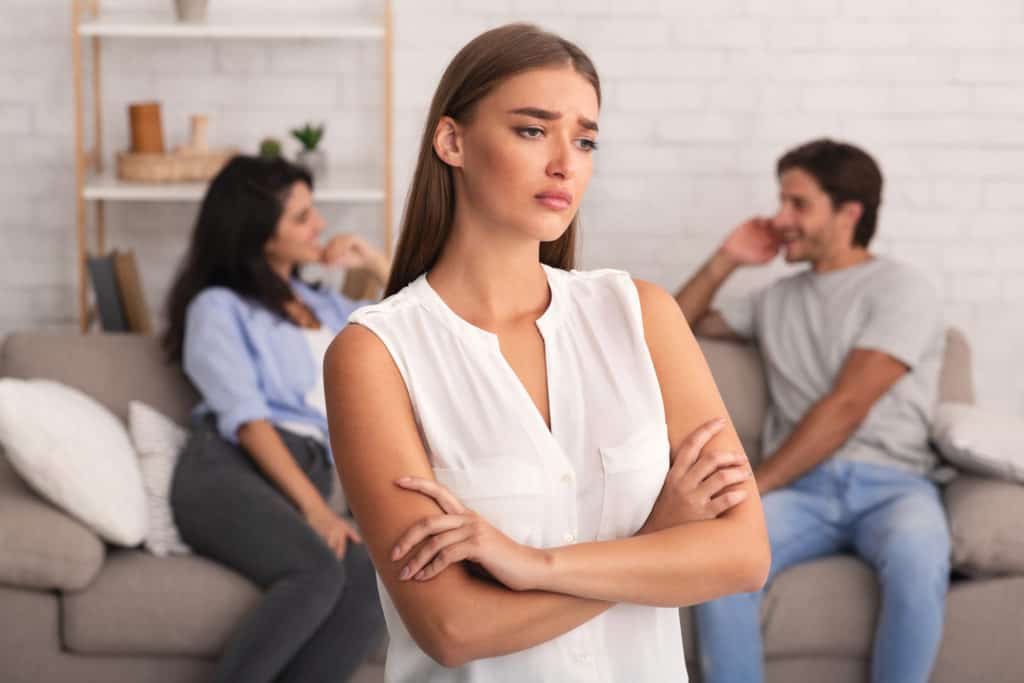 When you do tell her that you're not going to be able to make it to the bachelorette party, tell her that you feel bad. Let her know that you would genuinely love to be there with her and that you're super excited about her upcoming wedding.
If you don't show up at the bachelorette party, both the bride and other bridesmaids may wonder if you're going to be unreliable for other bridesmaid duties as well. You need to make it clear that this is not the case. Inform them if you still plan on coming to the bridal shower, wedding, etc.
5. Send money if your cancellation will increase expenses for others
Often, all of the bridesmaids and maid of honor will contribute to bachelorette parties, any wedding party, and even the bridal shower. This is a great way to even out expenses so that the maid of honor doesn't have to pay for the majority of things related to her friend's wedding. However, that can also include the bachelorette party.
If you have already committed to helping to pay for things, and those things are going to be divided among everyone at the bachelorette party, you're making things more expensive for everyone. That's not fair to the other people at the wedding party.
If this is the situation that you're in, consider still sending the money to cover your part. It's a nice thing to do to make sure that everyone else can still afford to go.
6. Pitch in anyway
Even if you can't attend the bachelorette party, you can still pitch in. Consider paying for one night of the bride's stay. Send flowers or a gift. Order a stripper to randomly show up. Pitch in making party favors. Then, let everyone that is going to be at the bachelorette party know that you're still there in spirit.
Don't forget to text the bride that nice and let her know that you wish you were there to celebrate with her, but you're there in spirit.
7. Tell her it doesn't fit your schedule
If you have something else planned that weekend or have to work the next morning, let the bride know. We're all adults, and most people will be understanding provided they are given plenty of notice. There's nothing wrong with not being able to go to a bachelorette party. In fact, there are plenty of people that decide not to have them and instead spend their money on a honeymoon.
8. If it's not your thing, say that
Just because you're invited doesn't mean that you have to go. Maybe the cost of the trip isn't something you're down for. Perhaps the thought of penis necklaces or strippers makes you cringe. Maybe you don't know the rest of the girls on the trip.
You feel like the odd one out because everyone is married except for you. Whatever the reason, try simply telling your friend in a tactful manner.
They will more than likely be understanding. On the other hand, they might also go out of their way to make you feel more comfortable so that all of you can spend time together. Either way, you can trust that it will go well as long as you're nice.
9. Use an excuse
I'm not a huge fan of this and really believe that honesty is the best policy, but you can use an excuse if you don't want to tell her the real reason.
Instead of saying that you hate the bride's guest list and would rather get hit by a train than pretend to have fun with them, simply say that there's a family emergency. Claim that you have to be at work. Insist that you have to get up early in the morning.
Is it like pulling teeth getting him to spend time with you?
The key to solving is understanding men on a much deeper emotional level. The number #1 factor that causes men to behave this way is actually relatively easy to change with a few subtle things you can say to him.
Take this quick quiz to see if he actually likes you!
Once again, it's best to be honest. However, sometimes you can't do that and still have fun with your friend. You need to be honest with her after the stress of the wedding is over. It's not good to have a relationship built on lies.
FAQs
To Sum Up
If you don't want to go to a bachelorette party, there's nothing that says that you have to. However, you do want to take a few extra steps to make sure that you don't offend the soon-to-be bride before the wedding. What would you advise someone to do in this situation?
Do you feel like all you think about is him, but he only thinks about himself?
This doesn't mean he doesn't like you. You have to understand how he is wired. Once you do, you'll find there is a subtle thing you can say that to him that will drastically change how he shows his emotions towards you.
Take this quick quiz that looks at whether he actually likes you or not!