Are you single? Are you struggling to find single men? It is probably because you aren't looking in the right places.
If this is you, then you need to read this blog post as I have listed some tricks of the trade on how to find men, and also some places were you may meet the man of your dreams. All the places I have listed are realistic and not made up of fairy-tales so there is no reason why you shouldn't be able to find a good and honest single man.
Research On How People Meet
Research was done in 2012 by Rosenfeld and Thomas surveyed four thousand adults aged between 18 to 59 on how they met their other half. The survey had the following results:
Less than 30% of couples met through mutual friends
More than 20% of couples met in bars or restaurants
More than 20% of couples met online
Less than 30% of couples met through daily activities such as church, work or school
The majority of couples met by introducing themselves (43%) rather than through friends
Who Are You Interested In
Many women find meeting guys to be stressful but it really doesn't have to be. There are some lucky ladies out there whose dream man almost falls right into their lap but for the rest of you, hunting for your dream man can be fun. In order to know where to look for your dream man, you first of all need to know who your dream man is.
Previous Relationships
First of all, look at your past relationships, especially those where you loved the man but for some reason he broke up with you. If you loved the traits of certain men over others or if you loved how one man you dated was very stable in his career, these are things you can note down to create the persona of your dream man.
Your Personality
In order to be compatible with someone you need to be clear about what your own traits are. If you love to have clean house where everything must be in its place then having a laid back guy may not be the man for you. If you yourself are super laid back and enjoy being adventurous then having a guy who doesn't enjoy outdoor activities may not be the best choice neither although I would never rule them out if you gel naturally.
Your Best Friends
While you're never going to date your best friends, you can use their traits and personality to decide what it is about them that you like and why you have remained best friends all these years. Having best friends are relationships too which is why it is a good idea to review why your friends to help you decide the kind of people you get along with.
Your Roommates
If you've ever lived with roommates for a number of years then you can do the same as with your best friends with your roommates. Because you have successfully lived together for so many years, you can review why it has worked; is it because they are just as laid back as you? Is it because everyone cleans up after themselves? If you're looking for a long-term relationship then looking at roommate's traits and personalities is a great way to determine who you're interested in.
Life And Career Goals
If it is a long-term relationship you are looking for then it is important that your life goals and career goals are aligned. I had a friend who fell in love with a man and brought up the conversation almost 2 years in about having kids and she did not like the reaction. I'm sad to say the relationship went a bit sour after that conversation. Having the same or similar vision about life will stop this strain on future relationships from happening.
Looking In The Right Places
Now that you know the type of man you are looking for, it is time to start looking. It is important to look in the right places to find the type of man you want. If for example you out to have a good time and looking for a short-term thing then bars and nightclub might be your first choice. If however you were looking for something long-term then you may want to head to neighbourhood events or even church. Here is a list of the many different places you can look for your dream man.
Get Your Friends Involved
One of the first places you should look for single men is through your friends and family. If one of your friends has a boyfriend, get her to ask him whether he has any single friends that may be interested in going on a date with you. You can also ask your friends whether any of them have any single men in their family they could hook you up with.
Marathons
If you love running then why not take it to the next level and get training for a marathon or an ultra-marathon which is longer than 26 miles. Sometimes the best place to find a man is when you are both doing something that is of mutual interest. The ultra-runs, which can go on for a week, especially are where you will find more men than women so it is just a case of… take your pick.
Swimming
Another great way to meet men is to start swimming which also has the additional benefit of keeping you fit. Keeping fit while meeting men… what could be better!? There are some marathon swims you can join once you are confident where again, women are outnumbered by men. This is a great place to meet single men who have the same interests as you. You will also find men at the swimming pool in the gym or in the sauna too… you don't have to be a hard-core swimmer to meet men.
Is it like pulling teeth getting him to spend time with you?
The key to solving is understanding men on a much deeper emotional level. The number #1 factor that causes men to behave this way is actually relatively easy to change with a few subtle things you can say to him.
Take this quick quiz to see if he actually likes you!
Football And Baseball
There is no better place to be outnumbered by men than at a football or baseball game. If you have an interest in these sports then I definitely recommend you head along to a few games and strike up conversation with those around you. Cheer along with them but avoid swearing as you don't them to think you are one of the guys. If football or baseball isn't really your thing though then don't go for this one. You don't want to meet a guy through false pretences as you can't keep up a fake interest forever.
Basketball
Each sport attracts different types of guys and so if basketball is more your thing then head to a few basketball games instead of football and baseball games. You never know, you may get caught on the kiss-cam… how perfect! You could go and get a drink, get two and give one to the man next to you and say that you accidentally got two drinks and that he should take one. This will break the ice a bit and strike up a conversation.
Car-Fest
We all know guys love their cars right? But there are certain types of guys who have a passion for it and so you will find them at car-fests or race tracks living out their fast and furious dream. If you also have an interest in cars and have always wanted to get behind the wheel of a sports car then why not book a day at the race track. Men will love it if they have a woman to add to their fast and furious day who they can talk to about horsepower and track times.
College Courses
We live in the 21st century now where women are equals to men and no longer are classed as strange behaviour when women take up engineering or maths at college. However engineering courses are still predominantly full of men so if engineering is what you want to do for a career then don't hesitate to take the course. Not only will you get the right training for your career choice but you will also have plenty of hot single men to choose from.
Beer-Fests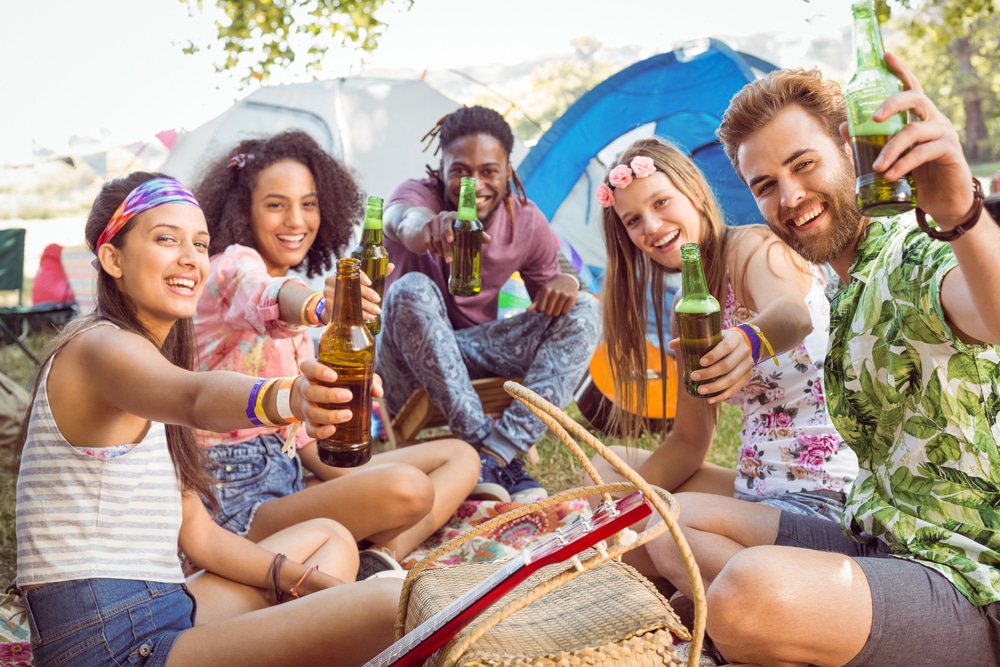 Men love their beer and so do some women. If you can appreciate the taste of beer and enjoy the atmosphere of beer-fests then this is the right place for you to meet a single man that also appreciates the taste of beer and enjoys the atmosphere of beer-fests. Men who go to beer-fests can get a bit rowdy which is why women tend to stay away but if you enjoy it and feel comfortable with the crowd then it is a great place to take your pick of men.
Career Change
As with college courses, there are different career paths that have more men in than women such as building, plastering, law and accountancy. My secret career wish would be to lay the cement foundations of buildings. I don't know what it is that interests me about this job but it is something that I have always wanted to give a go. If you're not happy in your career and have something that has always interested you such as working on building sites then why not go for it. You will be a lot happier and will also have plenty of men to choose from.
Sports Bar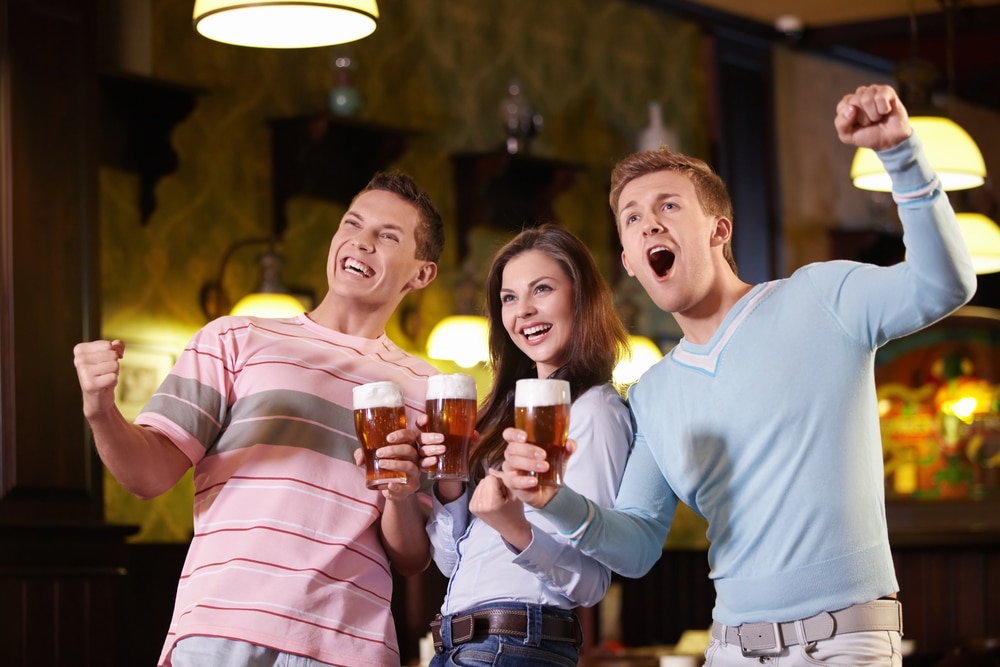 I have talked about going to the actual football, baseball and basketball games but if you can't travel or haven't the funds then hit the sports bar instead. Wear the tee of the team you are supporting and sit next to a group of guys who are also supporting the same team. This way, you can connect with them by cheering and booing throughout the game. As the game goes on and the drinks continue flowing, the atmosphere will build and you will have enjoyed a great night while also connecting with plenty of single men.
Men's Clothing Store
Where do men shop for clothes? In men's clothing stores. When you're next out and about doing some clothes shopping, head why not head into the men's clothing store and subtly check to see if there are any cute guys around. If you spot one, subtly start browsing the racks near to him and if you catch his eye, smile. If he seems to reciprocate then you can tell him you are buying a gift for your brother or dad and ask his opinion.
Laundromat
As well having to buy clothes to wear, men also have to do their own laundry unless if they are a mummy's boy which I personally don't find attractive. There is no better place to find an independent single man who looks after himself than at the laundromat. To strike up conversation with a guy that takes your fancy, pretend you have forgotten you detergent and ask if you could borrow a cup from him.
Gym
Another great place to meet men who take care of themselves is at the gym… unless you are in a women's only gym. If you enjoy strength training over cardio and see a hot guy working out on his own, ask him if he wants to alternate reps with you. You can also compliment his triceps or thighs and ask what he does to get them that toned. Not only will you be striking up conversation with him but you will also be massaging his ego by complimenting his physique and asking for advice.
Restaurants
I have been to plenty of restaurants and have spotted a few hot guys serving food and drinks so I'm sure the restaurants local to you also have hot waiters. Book a meal with your girlfriends and when if you're lucky to get a hot waiter then make sure to catch eye contact with him and flash a cute smile. If he reciprocates with this eye flirting then leave your phone number on the bill and say you owe him a drink.
Beach
Next time you head to the beach, don't just pick your usual spot of somewhere that is quiet. Hunt for a cute guy that you can place your towel or chair nearby. You can pretend that you have forgotten your sunscreen and ask whether you could borrow some from him which will strike up the conversation. If he seems like he is interested in you then you could go a step further and ask if he could put some on your back for you.
Volunteering Events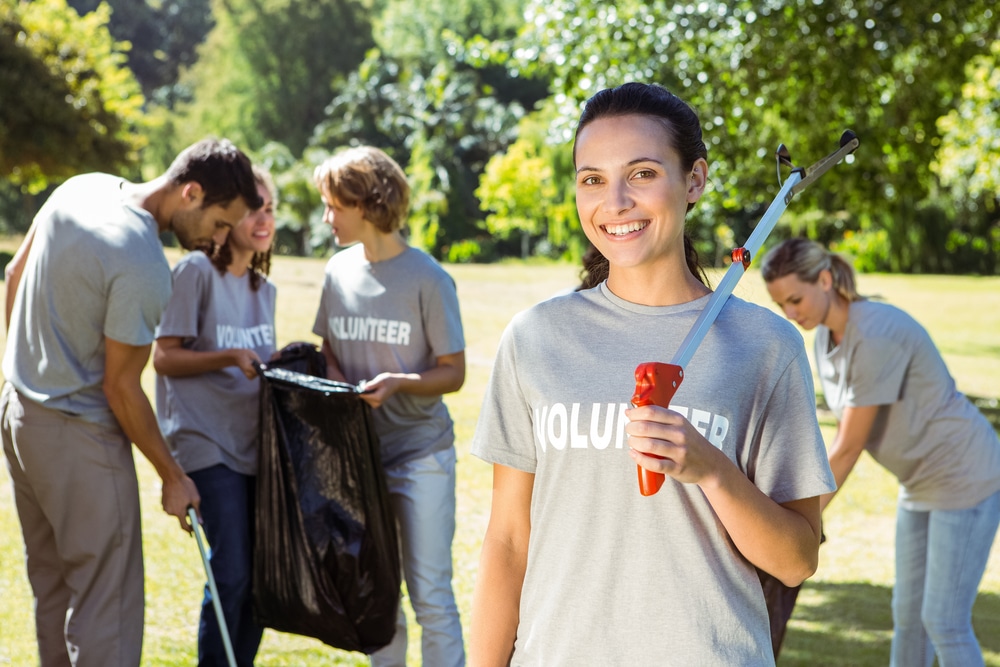 A great way to spend your weekend sometimes is to give something back by volunteering. This could be reading stories to the children in hospital or at the local food-drive. Whatever it is, it is a great way to give something back and remind you of how lucky you are in life. As well as all this goodness, it is also a great place to meet men who are caring and selfless.
Food Store
So we all need food to stay alive and so if there is ever a place you are going to find men... is at the food store. If you spot a hot guy who looks unsure of a choice of foods then you can gently tap him on the shoulder and say that you highly recommend a food that you have tried and loved. You will then probably see him again while continuing to shop where you can ask whether he decided which will then strike up further conversation.
Park
If you and your girlfriends are looking for something to do this weekend then suggest you go to the park for a picnic (that includes beer or wine) and go on a man finding mission. Look for a spot to setup your picnic next to a group of guy are playing soccer, Frisbee, volleyball or any other sport. After a few minutes you can start clapping and cheering them on and then after some more time, go over to them and ask whether you and your girlfriends can join in.
Shopping Mall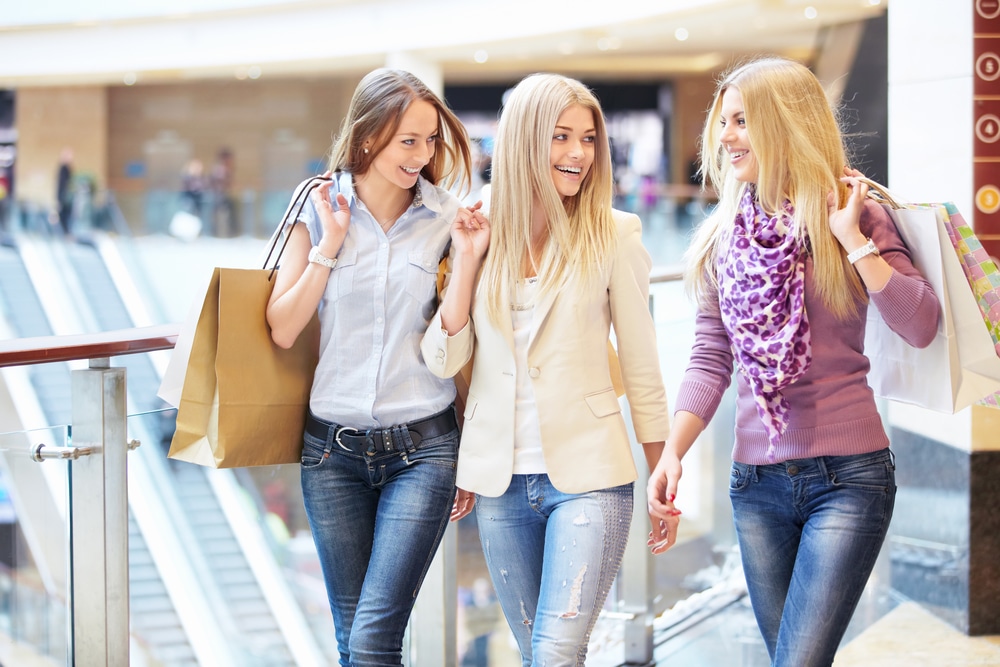 Shopping malls can be filled with many single men and with the added benefit of doing some shopping for yourself, it makes for the perfect way to spend your Saturday. You could head into the coffee house and if you spot a cute guy who like his coffee just the way you do then tell him so. It will get a conversation started and will get him talking about other interests that you both might share too.
Online
The great thing about the internet is that you can now meet single men all over the world without even leaving your home. There are a lot of dating website that you can try out with a free 7 day trial so find the one that you most like and start hunting. If you find someone who is local and you're interested in then ask to meet up in persona and go on a date. You can always have a friend eat at the same restaurant but at a different table if you're worried about anything.
Church
If you have a faith you strongly believe in then it will be important for you to find a man that has the same faith. The best place you are going to find the man of your dreams who has the same faith is at church. While you don't want to be flirting while in church you can perhaps ask if he'd like to grab coffee when leaving church.
The Water Cooler
The famous water cooler at the office isn't just a cliché, it is where you can find out more about the men you work with by having conversations while getting a drink of water. If you're anything like me and drink litres of water a day, you will be at the water cooler a lot. This can be a great way to meet men who are on the same intellectual level as you than if you were to meet men at a bar.
Newspapers
Another great way on how to find men is to check the local newspapers to see if there are any local events at the weekend such as square dances, neighbourhood picnic and any other group activities. Square dances in particular are a great way to meet single men and also enjoy a great time dancing to great music. Meeting men at local events will mean they are likely to have the same interests as you which is a great kick-starter for conversations.
Vacation
Sometimes there is nothing better than a good vacation romance. One of my friends met a guy when holidaying in Thailand and they now have a gorgeous baby girl and a due to be married next year. They are both from different states but have made it work so meeting a man who isn't local doesn't mean you have to rule him out. Many people say that long distance relationships won't work but that was years ago, we now have video calling which is how long term relationships can now work or you can use something like a distance bracelet to solidify your commitment to one another.
Airplane
If you spend a lot of time on airplanes for work then why not make use of this time by striking up conversation with cute guys on board. If you do see a cute guy that seems to be on his own then when he gets up to use the loo then you get up too. While you are both waiting, you can start a conversation.
House Party
Another great way to meet single men without ever leaving your home is by throwing a house party and invite all your friends and ask that they invite all their friends. You will be in control of this situation as you're the one is most comfortable since it is your house. Tell your friends to invite preferably single male friends who you can take a pick from.
Acting Workshop
If you love acting or if acting is you chosen career path then acting workshops are a great way to meet guys who also have the same acting passion as you. Hopefully the acting instructor will ask for two volunteers for a romance scene. If a cute guy has volunteered then now is your chance to break the ice with him by being the half of the romance scene.
Art Exhibits
There is something romantic and mysterious about art exhibits which is why it is a good setting to meet the man of your dreams. You don't have to be an art fanatic to go to an art exhibition and meet men; you can just be someone who appreciates beauty. If you notice a man staring at a piece of art, go over and say something like "beautiful isn't it" or "interesting isn't it" which is an open question for him to then say why this particular piece is of so much interest to him.
Book Club
The one thing I love to do is read and read anything; from romance to sci-fi and from horror to thrillers. Because I love to read so much, it is great when I find others who also have a passion for reading so we can recommend books to each other. If you're a book reader too then why not join a book club and start talking books with a cute guy.
Blood Drive
While this isn't the most romantic setting in the world, it is a great place to start conversations with cute guys who are also donating blood. You could talk about how nervous you are if it is your first time and ask whether he has done it before. You could also ask about strength building after you have given blood… which could lead to him taking you for dinner after it.
Rock Climbing Center
If you love to do things that are adventurous then why not spend a day at the rock climbing center? There has actually been a study that shown that two-thirds of rock climbers are men which means you are going to be outnumbered by fit and adventurous men… definitely not a bad thing. There is certainly plenty of room for 'accidental' touching and flirting when rock climbing.
Wine/Scotch Tasting
If going to a bar to meet guys is a bit too chaotic and loud for you then go for a calmer but still very fun atmosphere at a wine tasting or scotch testing event. You don't have to be a wine connoisseur or scotch connoisseur to go to a tasting event, it could actually be a way to start a conversation with a cute guy.
Running Club
I have spoken about signing up to marathons and ultra-marathons as a way to meet guys but if the thought of a marathon gives you nightmares then you can still meet hot men by joining a running club. You can build a friendship every week you go running and eventually ask whether he would like to go for coffee or a smoothie after your run.
If you see a flyer or an ad in the newspaper for a local clean the streets event or a neighbourhood watch then definitely join in. Giving something back to your community is a great way to meet local guys who are caring and selfless. If you're feeling brave, you could ask him if he would like to go for a coffee after you're done.
Weddings
Many women believe that all single men at weddings are after one thing and one thing only but that is not the case. Single friends of the groom could very well be at the same stage as the groom but they haven't yet met the perfect woman. Starting conversations can be easy as you both will have a mutual interest… the bride and groom. You could ask how he knows the groom and the conversation will start to flow which could lead to him asking you to dance, which leads me onto…
Dance Class
Dancing is perfect for meeting hot guys as you don't need to do the hard work of starting a conversation as the dance instructor will do that for you by pairing you up with a partner. Touching will already happen before conversation has started and if you hit it off, you could ask whether he would like to grab a bite to eat after class.
Jury Duty
This doesn't sound very romantic and in fact sounds extremely boring but if you have been requested for jury duty and there just so happens to be a cute guy on the jury then don't let this time go to waste. You both won't have much else to do but to talk… which is a good thing. You could really get to know one another when doing jury duty so definitely don't pass it up if you get summoned.
Skiing
If you love to ski or even if you've never tried but love doing adventurous things then pack your bags and head to the slopes. There are plenty of sporty and good looking men at ski resorts and they tend to have a really good romantic atmosphere with roaring fires and cute lodges. If you meet a guy at the bar, ask how often he skis and even ask if he will give you a one-on-one lesson… on the slopes I mean.
Reality Shows
This is the only one on the list that you won't really have full control over however there is no harm in trying. If you have seen the reality dating shows such as Bachelorette then you will know how perfect it is to meet a good looking guy. What could be better than having over 20 guys trying to win your affection and love?
I don't think this one really needs that much explaining as it's pretty obvious. The navy is filled with physically fit men who seem to have higher sex drives than any other men. Don't worry, you don't have to join the navy in order to meet the men who are in it, you can make yourself available during shore leaves and be in the right place at the right time.
Walking The Dog
A man's best friend is his dog so one way to meet men is to head to the park with your dog. You may notice that there is a cute guy that seems to walk his dog at the same time as you so why not start talking to him and ask how old the dog is and how he is able to get him to sit like that.
The Hardware Store
Men and their DIY go together like a horse and carriage. If there is one place you are going to meet a handy man is at the hardware store. You could be browsing at screws and ask him which he would recommend to use to fix a new light switch to the wall to start the conversation. Who knows, it could lead to him asking if you'd like to go for a coffee if you hit it off.
The Tech Store
Just as those men who love their DIY, you will also get men who love everything tech and is a gadget man. Tech stores are like magnets for these tech loving guys so if it is a tech guy you want to meet then there is no better place to go than to the tech store. As with the hardware store, you could ask a cute guy which Bluetooth radio or headphones he would recommend.
Museums
History can be romantic and if you love to visit museums when visiting different locations then why not keep an eye out for single men who are also enjoying the local history. You may not have noticed before that there may be single men around as you're too busy taking in all the beauty that surrounds you and so might they.
Bowling Alley
It isn't just men in their 60's that enjoy a night at the bowling alley; I have seen groups of younger men in there too. Gather your girls and head for a night at the bowling alley and try and get an aisle next to a group of young guys. Striking up conversation will be easy and you ca even begin to clap and cheer them on.
Golf Course
A golf course or driving range can also be a good way to meet guys who are active but enjoy the calm the golf course has to offer. If a guy looks like he is concentrating on his game though, I wouldn't disturb him. You could instead see if he goes to the clubhouse after his game and ask how his handicap is.
Casinos
While casinos can be quite loud but they are very exciting place to be. Craps is an easy enough game to learn how to play and is one the most interactive games to play as all players are on the same side. Making conversation is easy to make around the craps table and comes naturally. You can also try the blackjack tables and slot machines however the craps table is one of the most fun to be involved with.
Festivals
Festivals are absolutely jam-packed with single men so make sure to get tickets for the popular summer concerts and rally your girlfriends. Festivals can go on for days so if you meet a group of single men, then you have all weekend to get to know them and have a lot of fun together. It could lead to you both swapping numbers to meet up after you have returned home.
Nightclub
A lot of men go to nightclubs to just hook up but if you connect with each other and sparks fly then a longer relationship could be possible. This is how I met my now husband. We met at one of the local, which has since been closed down, and we just hit it off and fast-forward some years, we are now happily married.
Cigar Bar
I remember going to a cigar bar with my husband in Las Vegas and while I just enjoyed the delicious cocktails, I did notice a couple of women enjoying cigars. I don't know whether many women enjoy smoking cigars but you like the taste of them then a definite place where you will be outnumbered by men is at a cigar bar.
Sushi Store
More and more men are beginning to enjoy the taste of sushi and now you may even notice that there are more men than women at sushi bars. When going to a sushi bar, aim to sit at the actual bar where other singletons are sitting. The way sushi bars are laid out, they make it incredibly easy to start a conversation with others around you. You could ask a cute guy sitting next to you whether the dish he picked up is any good to kick-start a conversation.
Bookstore
I mentioned before about joining a book club to find a man that enjoys reading as much as you do but if you join and find that there aren't many men there then try the local bookstore. I have a bookstore close to me that has a café area and seating areas around the bookstore so people go to the store not just to shop but to enjoy a couple of hours surrounded by books. If there is a bookstore close to you like this, then go and see if you can catch a guy reading a book that you can ask whether it is any good.
Networking Event
One of the last ways on how to find men are at networking events. They can be very boring but you can make it as fun as you want to, especially if a friend from work also joins you. While remaining professional, you can still wear a lovely dress, do your hair nice and give the odd flirty smile to any cute guys or offer to go for a drink after the event to talk 'business'.
Do you feel like all you think about is him, but he only thinks about himself?
This doesn't mean he doesn't like you. You have to understand how he is wired. Once you do, you'll find there is a subtle thing you can say that to him that will drastically change how he shows his emotions towards you.
Take this quick quiz that looks at whether he actually likes you or not!