A Capricorn man and a Gemini woman aren't exactly known for their compatibility; the two zodiac signs are quitedifferent, not making them the best contenders for a successful love match.
Capricorns are very practical, sensitive, calm and are known for being introverted. They tend to be very career focused and so are typically successful. They are also known for their loyalty, but as Liam Hemsworth proves there are sometimes exceptions to the rule.
Geminis, on the other hand, are super extroverted, playful and impulsive. They live for the moment, and if you've got a Gemini in the room, you'll most certainly know about it. They can also love a bit of gossip, and can be highly unreliable, so you can see why a Gemini woman and a Capricorn man might not make the best pair.
13 Capricorn Men and Gemini Woman Famous Couples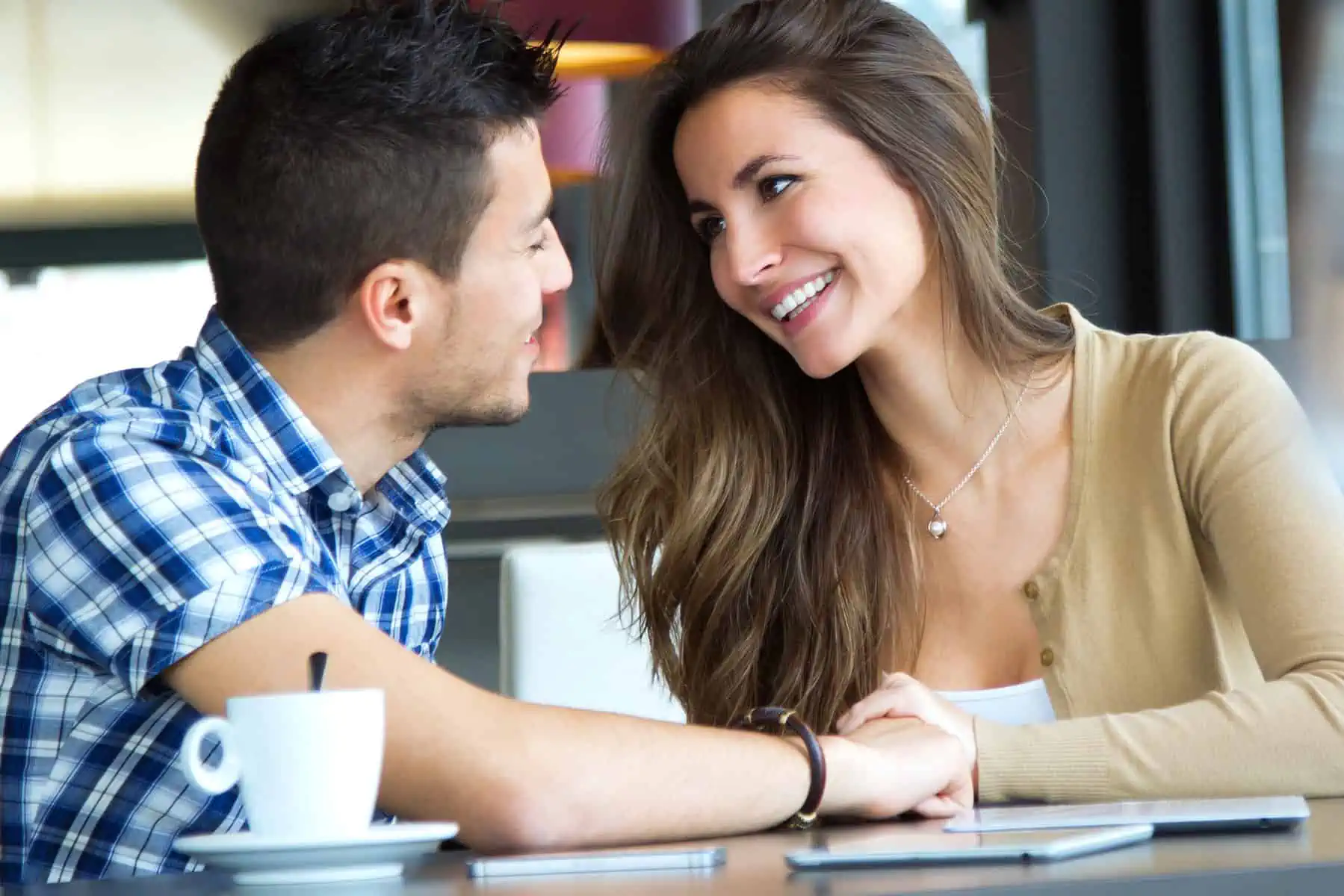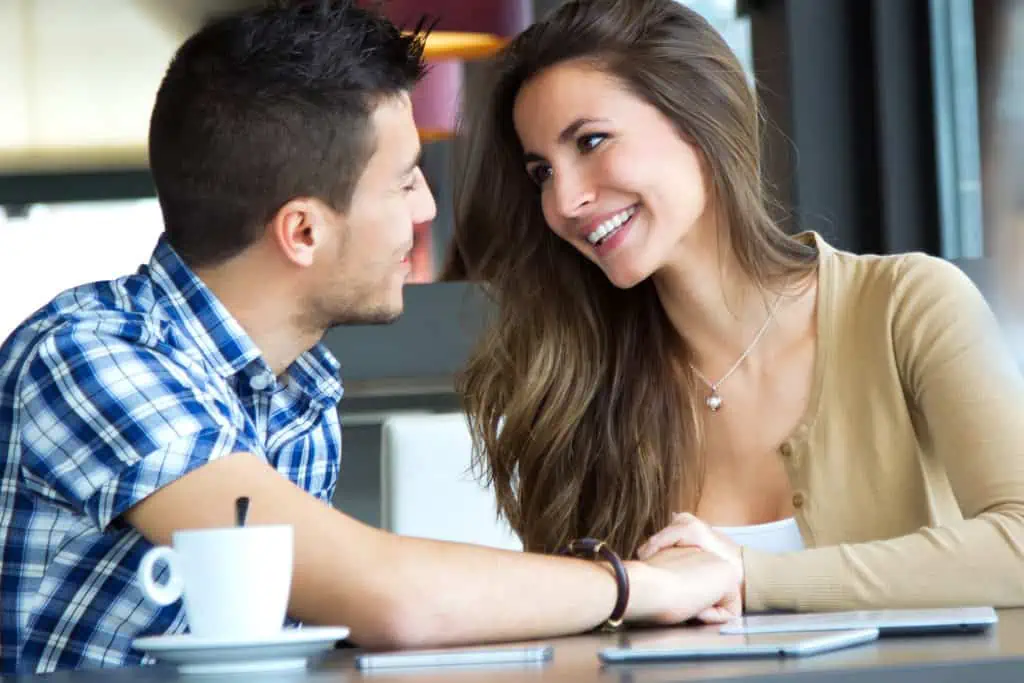 Your biggest concern about the pair is that a Gemini may get bored of a Capricorn, however, sometimes a Capricorn can ground a Gemini and help lead them in the right direction.
Let's take a look at some Capricorn male and Gemini female celebrity couples and figure out the success rate, shall we?
1. Elvis Presley and Priscilla Presley
Starting with one of the most famous Capricorn and Gemini couples throughout the history of celebs, Elvis and Priscilla divorced after 6 years of marriage.
It was known that Elvis had affairs throughout the entire duration of their marriage, but even as they divorced, they remained friends and even held hands during the signing of their divorce papers in court.
2. Maika Monroe and Liam Hemsworth
We all know about Liam and Sagittarius Miley's failed marriage, but back in 2015 Liam was romantically linked to Gemini Maika Monroe after starring together on Independence Day.
3. Nicolas Cage and Brooke Shields
Cage and Shields dated in 1987, but this relationship was short-lived.
Brooke Shields is the complete essence of a Gemini woman, and goes to show us the attraction a Capricorn man has to a Gemini woman. Cage dated her during her 'it girl' phase, the perfect opportunity to be taken out of your comfort zone, and we all know Capricorns love to be stuck in their comfort zones.
4. Timothée Chalamet and Lily-Rose Depp
After working together on 'The King', the couple were together for 18 months. We all remember the picture of the pair making out on the boat in Capri, wishing our relationships were as passionate and intoxicating. But, unfortunately their love didn't last for long.
I suppose an earth sign like a Capricorn can be a lustful soul, for a short while anyway.
5. Jared Leto and Ashely Olsen
Olsen and Leto dated on and off for several years, beginning in 2005 but their flame burnt out.
Olsen is now married to zodiac sign Leo Louis Eisner; Leo and Geminis are known to be much more compatible as they have a lot of similarities and are both highly sociable.
6. Eddie Redmayne and Carrey Mulligan
Eddie Redmayne and Carrey Mulligan dated for a short time in 2011 after she split from Shia LeBoeuf.
7. Dave Grohl and Jordyn Blum
Finally a success story! Capricorn male Dave Grohl, and Gemini woman Jordyn Blum tied the knot in 2003 and have had a happy relationship together ever since.
Jordyn keeps a low profile, meaning that in comparison to Capricorn Dave's crazy rock and roll lifestyle, the two balance each other out.
These two met in a whiskey bar back in 2001, and he was supposedly too shy to ask for her number. It took him several drinks and a lot of courageto ask her; typical Capricorn.
8. Kevin Costner and Courteney Cox
The two dated in 1995 for a short period of time but it didn't last long.
9. Jude Law and Sadie Frost
Capricorn Jude Law married Sadie Frost in 1997, the two divorced in 2003.
Depression played a huge role in their divorce as after their son was born she struggled with post natal depression, it's rumored that Law contributed to her struggles.
After years of a scandalous marriage and an eventful divorce, the two remain good friends.
10. Jude Law and Nicole Kidman
He didn't learn his lesson after a failed marriage to a Gemini, Capricorn Jude Law supposedly had an affair with Gemini Nicole Kidman when shooting the movie 'Cold Mountain'.
Although, to this day Law denies ever cheating on his ex wife Sadie Frost.
Use this tool to check whether he actually is who he says he is
Whether you're married or have just started seeing someone, infidelity rates are on the rise and have increased over 40% in the last 20 years, so you have all the right to be worried.
Perhaps you want to know if he's texting other women behind your back? Or whether he has active Tinder or dating profile? Or worse yet, whether he has a criminal record or is cheating on you?
This tool will do just that and pull up any hidden social media and dating profiles, photos, criminal records, and much more to hopefully help put your doubts to rest.
11. Jude Law and Samantha Burke
Several years later in 2008, Jude thought he'd give it a go with another Gemini; the couple only dated for one month.
The only good thing to come out of their brief fling was their love child daughter Sophia in 2009.
The whole thing was a huge scandal and Burke even had to get a DNA test to prove that Jude Law was the father.
Perhaps the problem isn't the Capricorn man and Gemini woman compatibility, but more so just Jude Law and his antics… Who knows?
12. Bradley Cooper and Zoe Saldana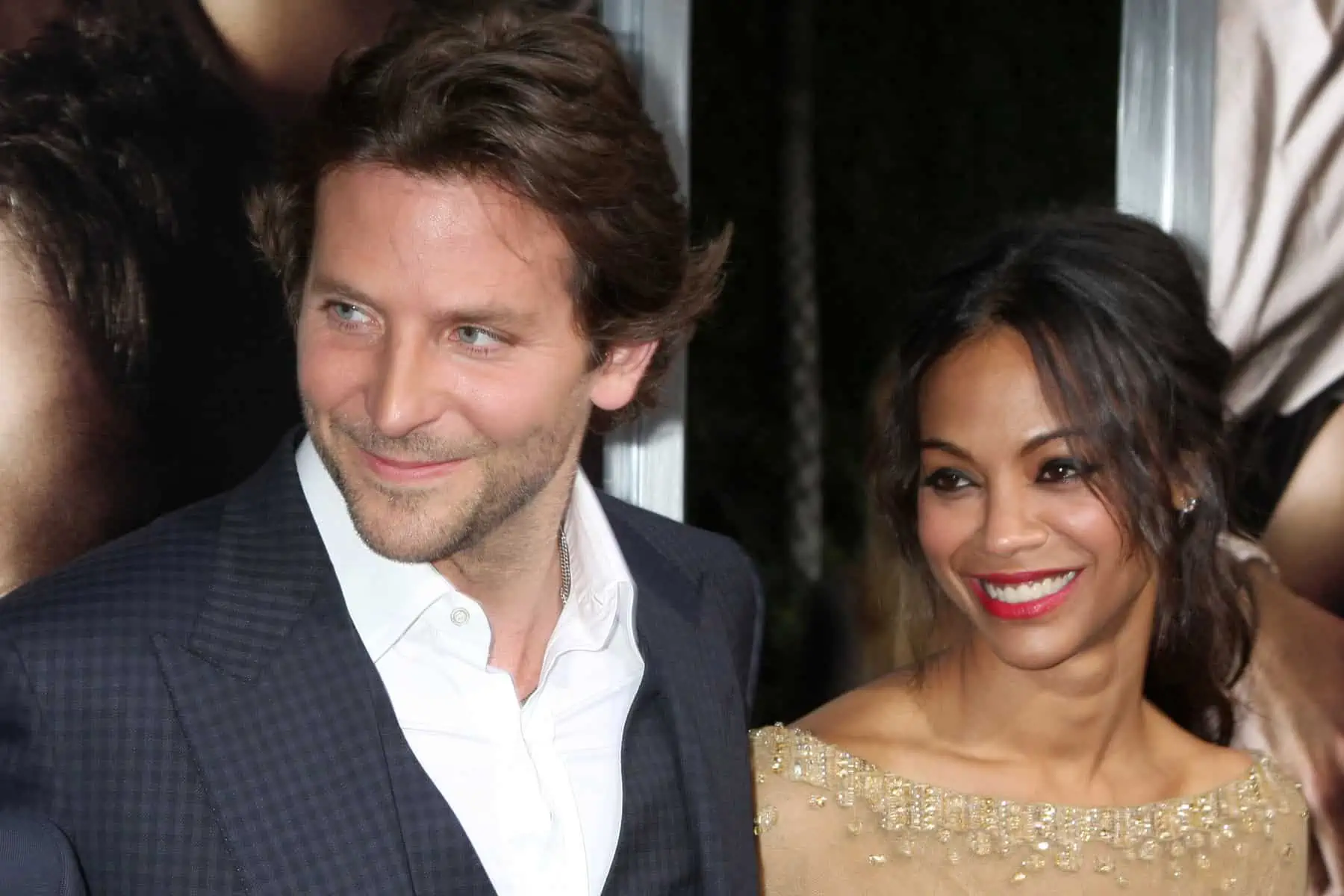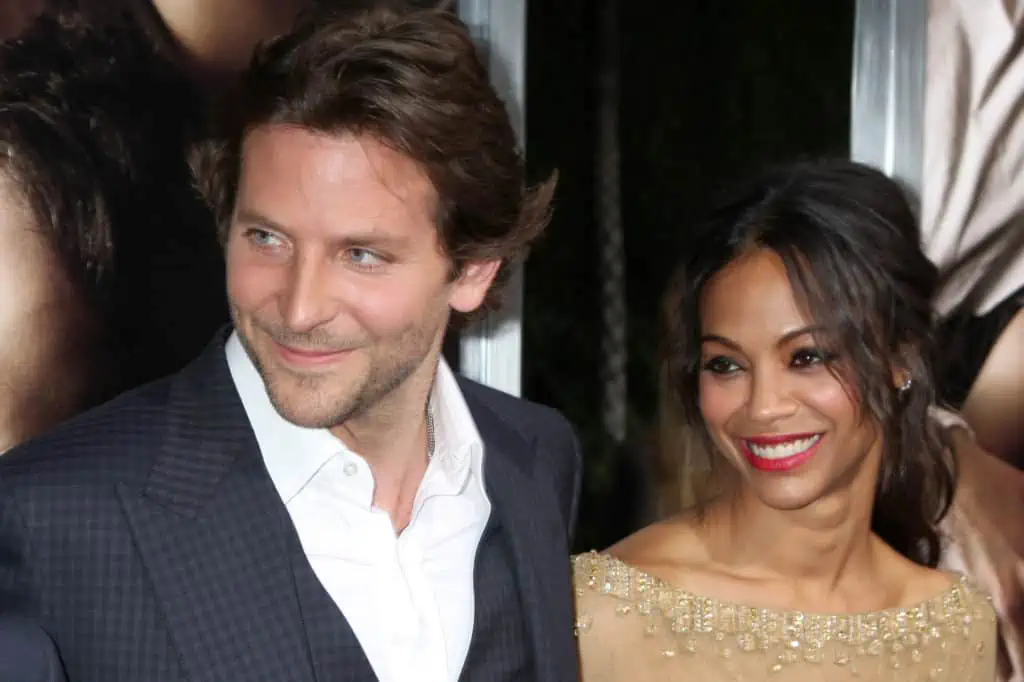 Cooper and Saldana dated for a year in 2012 while shooting "The Worlds." Their relationship ended before they filmed "Guardians of the Galaxy."
13. Kylie Minogue and Olivier Martinez
The Capricorn and Gemini pair famously dated for four years from 2003-2007.
The reason the relationship was so well known was because Olivier was a huge support network for Kylie when she was battling cancer.
Although their love didn't last, the two remain great friends.
Capricorn Man and Gemini Woman Compatibility
As you can tell, I think it's fair to say that a Capricorn man and a Gemini woman aren't really compatible.
Although the two zodiac signs don't have much hope romantically, they have the potential to be great friends.
The difference in their passion, their standards of sex and love making, and their difference in views on romance means that the pair might struggle when dating.
However, there's no reason a good solid friendship can't be on the table as long as they learn to respect each other's differences and not spend too much time together.
I think it's safe to say that a Capricorn will need a break from a Gemini and a Gemini will almost certainly get boredwith a Capricorn.
FAQs
Why is Capricorn attracted to Gemini?
A Capricorn can be attracted to a Gemini because of their crazy, outgoing personalities. Every now and again, a Capricorn can be known for wanting to step outside of their comfort zones, dating a Gemini is the perfect excuse to do so.
They are also both intelligent and ambitious, meaning that they are likely to have a great conversation upon first meeting, leading them to believe that there could be a connection.
It's no secret that a Capricorn will admire a Gemini, but the concept of a successful relationship may be difficult to achieve.
How can a Gemini woman attract a Capricorn man?
If you want to attract a Capricorn, tone it down a little and bring out your sophisticated side. A Capricorn loves stability, good manners, and someone who is hard working. Talk about your career goals, be open about your emotions and entertain him with your odd sense of humor.
Conclusion
Capricorn characteristics are too relaxed for Geminis with much needed entertainment, meaning that unfortunately the two don't make for a great love match. However, as proven by Dave Grohl and Jordyn Blum, there are clearly exceptions to the rule.
And Jude Law and his several love interests show that it might have something more to do with the person than it has to do with their zodiac sign.
Although Capricorns and Geminis aren't entirely compatible, don't be too worried if you're currently in a Capricorn-Gemini match. There's a lot to consider when looking at astrology. For example, he may be a Capricorn, but his moon sign might be a Gemini or another air sign.
Someone's moon sign says a lot about what they're feeling inside, what's hidden below the surface, so you may be compatible in other ways, you just have to work on your relationship and dedicate time and effort to learning to understand and respect each other.
Capricorns and Geminis can also be great for each other, as a Capricorn can ground a Gemini and bring them down to earth a little bit. Whereas a Gemini can open up a Capricorn's world and help them to become adventurous and explore a little; there's definitely potential for a lot of fun to be had anyway.
If you've ever been in a Capricorn/Gemini love match, or have bore witness to a friend's relationship of these two signs, please feel free to comment any further advice on how a Gemini woman can hope to make it work with a Capricorn man. As always, feel free to share with a friend in need.
Utilize this tool to verify if he's truly who he claims to be
Whether you're married or just started dating someone, infidelity rates have risen by over 40% in the past 20 years, so your concerns are justified.
Do you want to find out if he's texting other women behind your back? Or if he has an active Tinder or dating profile? Or even worse, if he has a criminal record or is cheating on you?
This tool can help by uncovering hidden social media and dating profiles, photos, criminal records, and much more, potentially putting your doubts to rest.