Ghosting is such an inhumane thing to do. Whatever the reason, nobody deserves to be shut out like that, it's the worst feeling ever. How often do ghosters usually come back?
Some of them are wise enough to stay dead, but there are a few sick ones who make a comeback into your life and it's hardly ever for good. Ghosts return at a very good bad timing when you have gotten over all the pain, it's more than alright to tell that ghost to FUDGE OFF!
However, it's also alright to want closure but I type this with love, it's not worth it. Someone who ghosted you has no regard for you in the way that you deserve. Ghosting is no good way to end things, no matter how bad. People often think since it's only been a first date, ghosting is fine, but it is still unacceptable. I have tried to look from the perspective of a ghoster and it's such a cowardly thing to do.
After I had many ghosters come back, I was genuinely interested in why ghosters made a comeback into lives they abandoned, so I did research on it. I bet now that your ghost returns you are wondering the same things.
Well, there couldn't have been a better article for you to read about why your ghost is back into your life than this.
11 Reasons Why Ghosters Even Come Back
1. He is caught in your thirst trap.
One classic reason a ghoster would come back into your life, especially if you met on an online dating app would be that he's caught in your thirst trap. Perhaps, you just posted a hot picture of you on Instagram or you changed your profile to something cute, it's an opening for him to make a move.
How they quickly forget an explanation and jump straight to 'you look good' is beyond me. Don't you dare give this man another opportunity to break your heart. Remember, he didn't respond to any of your calls or messages and still hasn't explained leaving you like that. It's wrong, don't assume he's here for you, he's only thirsty!
2. They are alone.
When a ghost is tired of being alone or being rejected by others, he wants to see if the one he rejected still wants him. It's more than alright for you to shut him out the way that he did you. Don't allow a ghost's return to ruin the plans you have for yourself or an existing relationship you have with a new partner because he wants a second chance or an experience that lasts more than a night. If he genuinely feels bad, he will stick around until you're ready to take his sorry ass back.
3. They think you will always want them.
When guys ghost you and then show up again, they hope that you would still be longing for them. They feel so high to know that after they did a terrible thing to a person, that person is still willing to accept them, don't give him that satisfaction.
When such a hopeful ghost returns, send him back to where he came from. You are way better than that. They hardly come back for a second chance, only to boost their ego and vanish into thin air again.
4. They want to prove they own a spot in your life.
This reason is so wrong but these men shut people out and come back because of it anyway. They want to know how bad they hurt you. He doesn't want you to heal because the pain would always make you desire him.
Some men ghost on purpose, to make the broken women dependent on them. Flee from such a terrible person, they're not worth any kind of relationship, and don't assume he would change for you, he won't!
5. Another smash and run.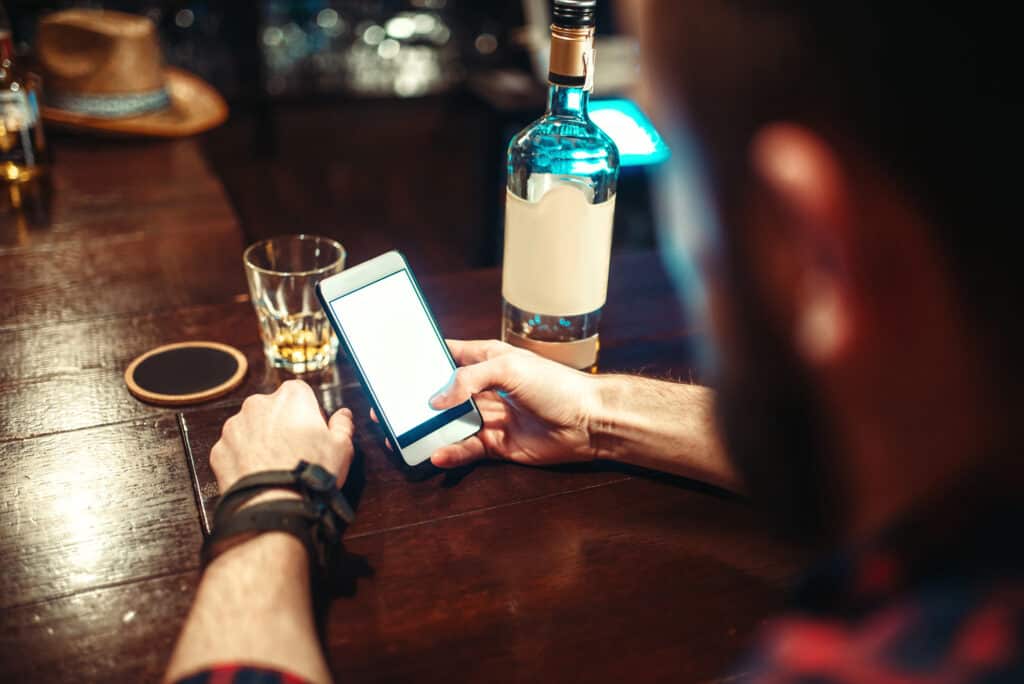 There should be such a thing as horny ghosters. They only come back to smash and run because they're out of options and it's easy to keep living life without you. A man who genuinely feels bad about breaking your heart won't think about smashing you first. If after your ghost made his comeback, he's darting a way into your pants then he's not here for another chance.
6. To feed their ego.
Ghosters often come back for an ego boost. It makes them feel great, especially if they have recently been rejected by someone else. He is back to you so that you can help give him an ego boost by accepting him. Don't forget how he made you feel when walked out of your life without an explanation. Try not to respond to his advances. I'm sure you would regret that. Explain to him that you would rather forget about him too.
7. In some cases, they didn't know what they did.
This is rare but they're ghosters out there who aren't even aware that they are ghosts unless you explain the situation to them in simpler terms. He probably felt that he needed time off and took it without considering your feelings or didn't know that his unavailability would have such an effect on you. If he has explained leaving you and genuinely feels bad, it's not out of place to consider keeping him on probation.
8. They are heartbroken.
Heartbroken ghosts are the worst type of ghosts to come back, they just want to feel good in the moment and you're the rebound. Ghosts like this are only here because they lost someone they wanted and they feel your acceptance would help them get back on their feet. It would, but let them stay down. You don't get to be their band-aid after they left you for no reason and made you second guess your worth.
9. You are an option.
This ghost didn't forget you, he kept you in the back seat as option D when A, B, and C failed. You don't deserve a man who sees you as an option.
10. They can't stand you happy without them.
Oh, it's a thing! They may have ghosted you but they don't want you happy and that you're doing that without them is a major problem. So he would waltz back in your life again to see what's really making you happy or confirm that you are happy for real. You should know that even though a ghoster knocks at your door for a while, you're not obligated to let that ghost in. Some of them just want to come in and scatter your life again.
11. Is there a chance they genuinely miss you?
This is rare, but it does happen. He wants you back because he's been out there and found that there's nothing better. This type of man is indecisive about what he wants out of a woman. If his intentions towards you are pure, you would feel it on the insides and from his efforts to rewrite a wrong. Don't be quick to feel like every ghoster who makes his way back to you has good intentions, most fall within the above reasons, be vigilant!
FAQs
In Conclusion
I hope you enjoyed this article. I had a great time putting it together for you. Before you give a ghost a second chance, consider all the reasons above to be sure he is genuinely interested in being with you. I would love to read your opinions on this subject in the comment section below. Please do not forget to share this article with your friends as well.
Utilize this tool to verify if he's truly who he claims to be
Whether you're married or just started dating someone, infidelity rates have risen by over 40% in the past 20 years, so your concerns are justified.
Do you want to find out if he's texting other women behind your back? Or if he has an active Tinder or dating profile? Or even worse, if he has a criminal record or is cheating on you?
This tool can help by uncovering hidden social media and dating profiles, photos, criminal records, and much more, potentially putting your doubts to rest.